A holiday message for you...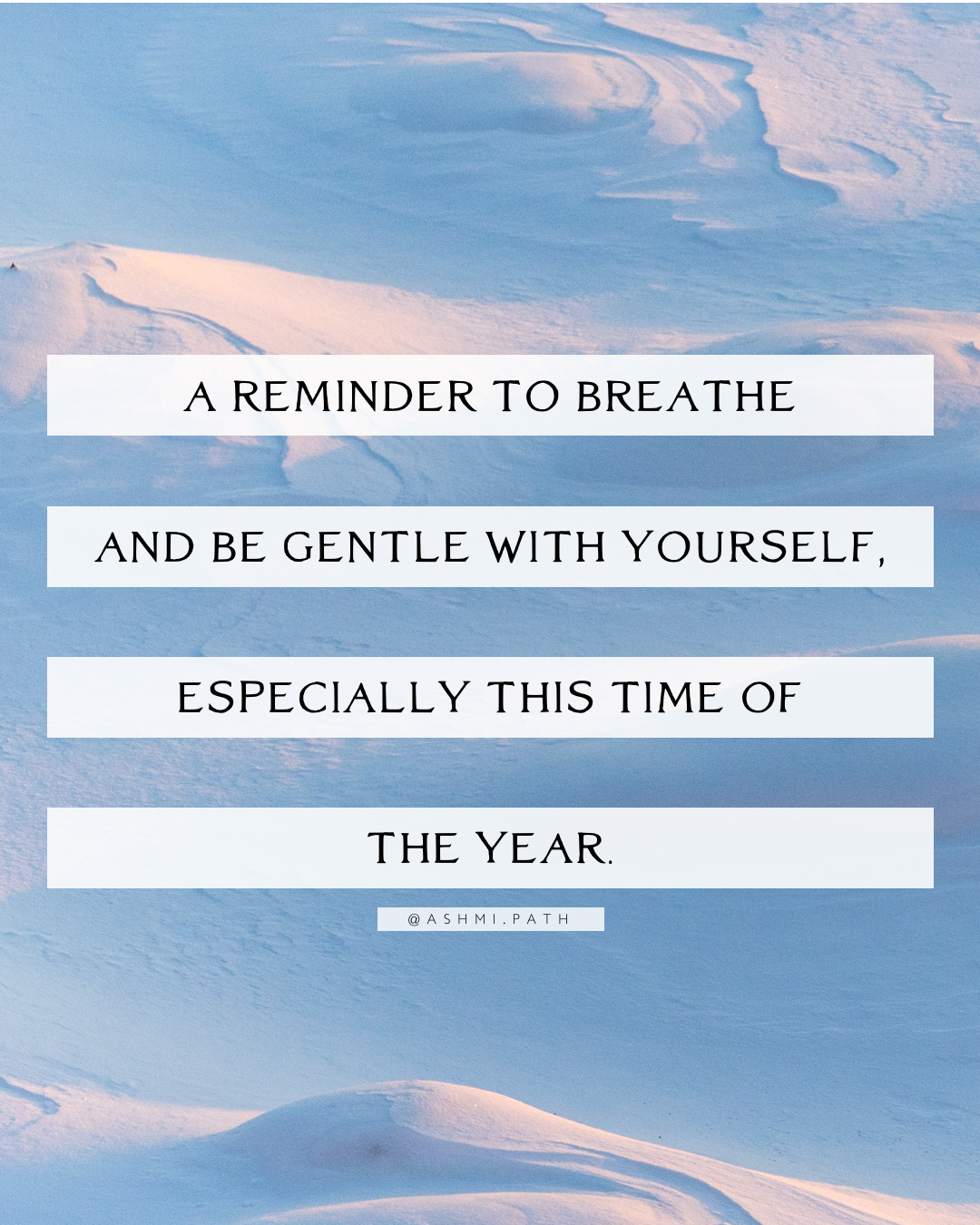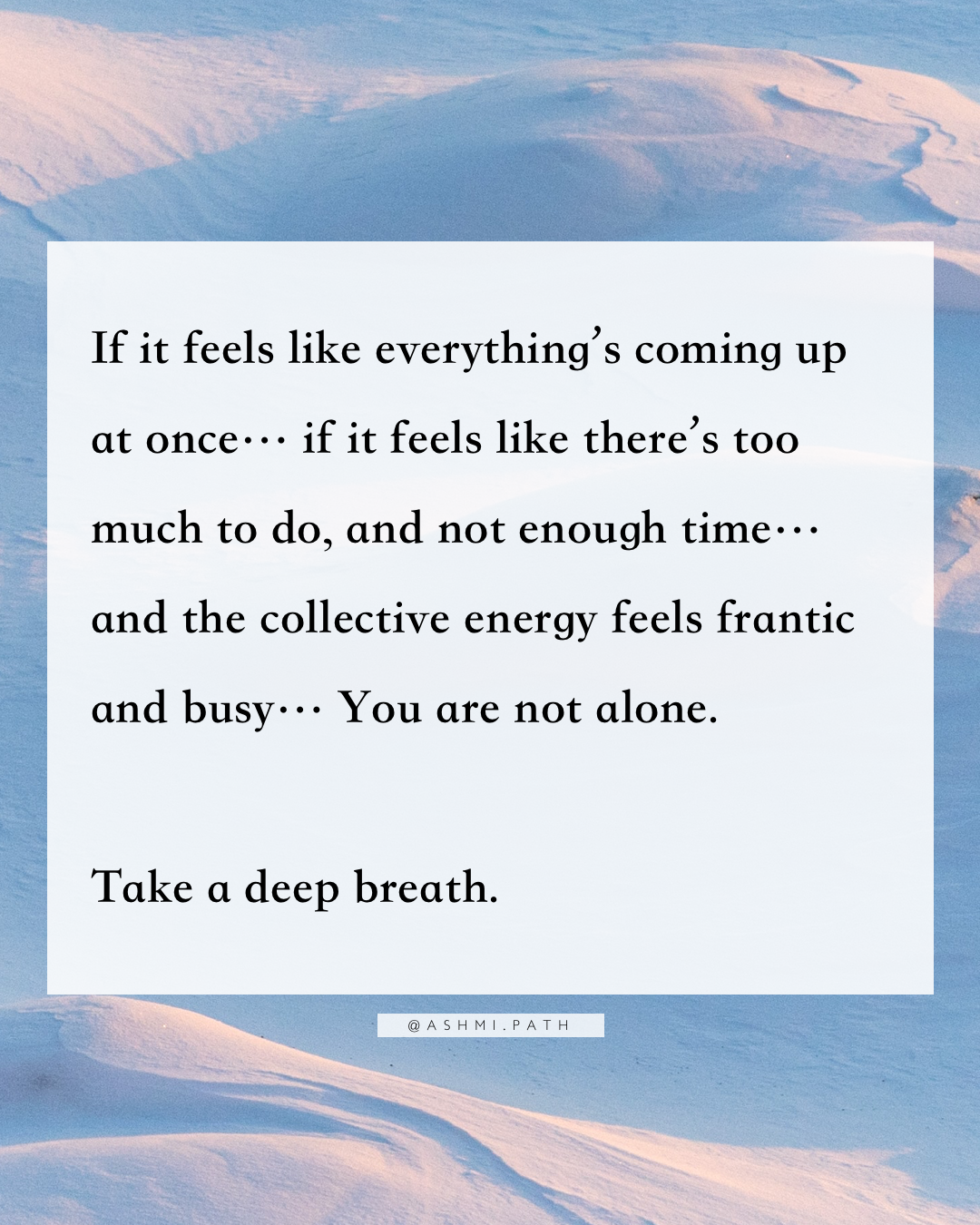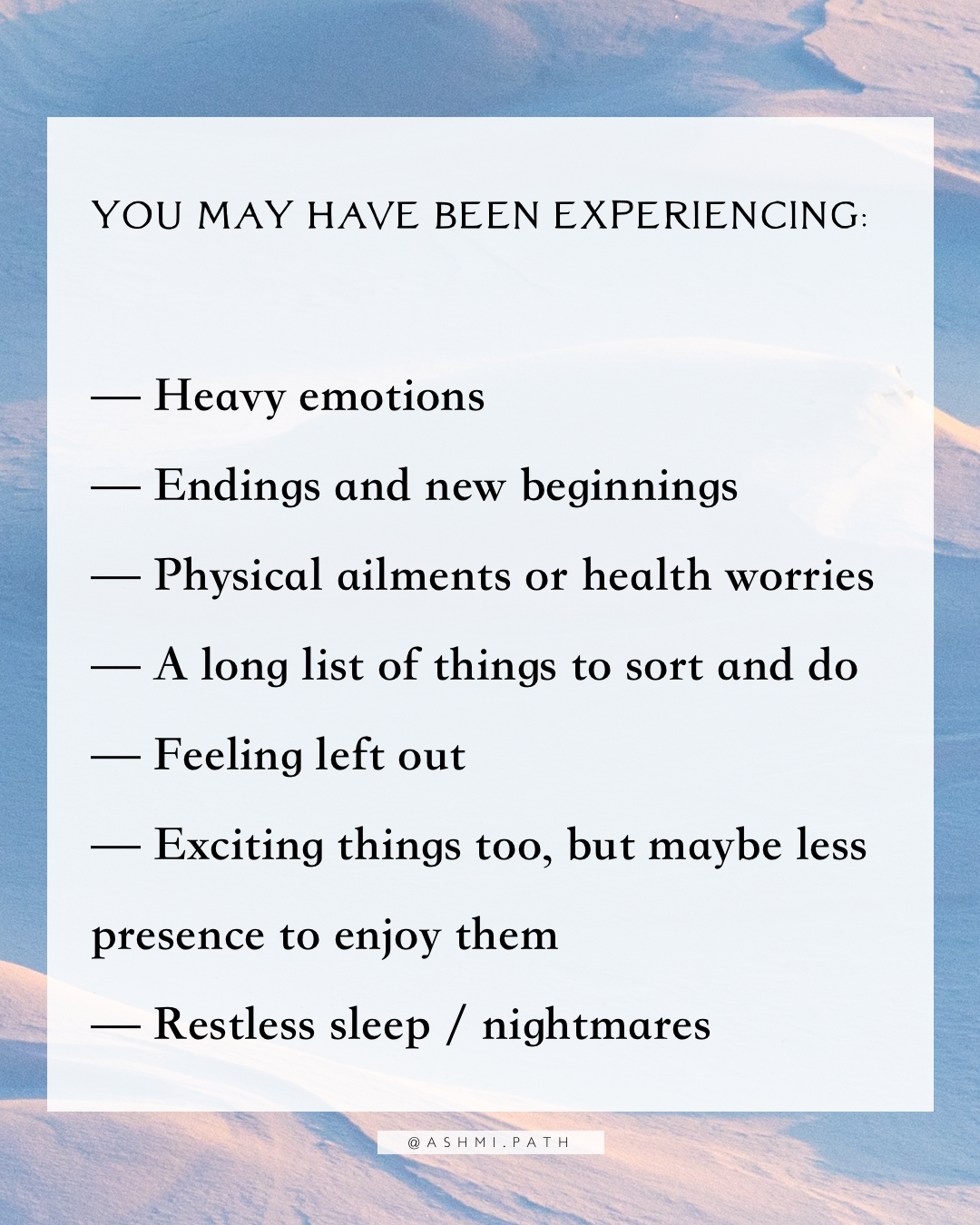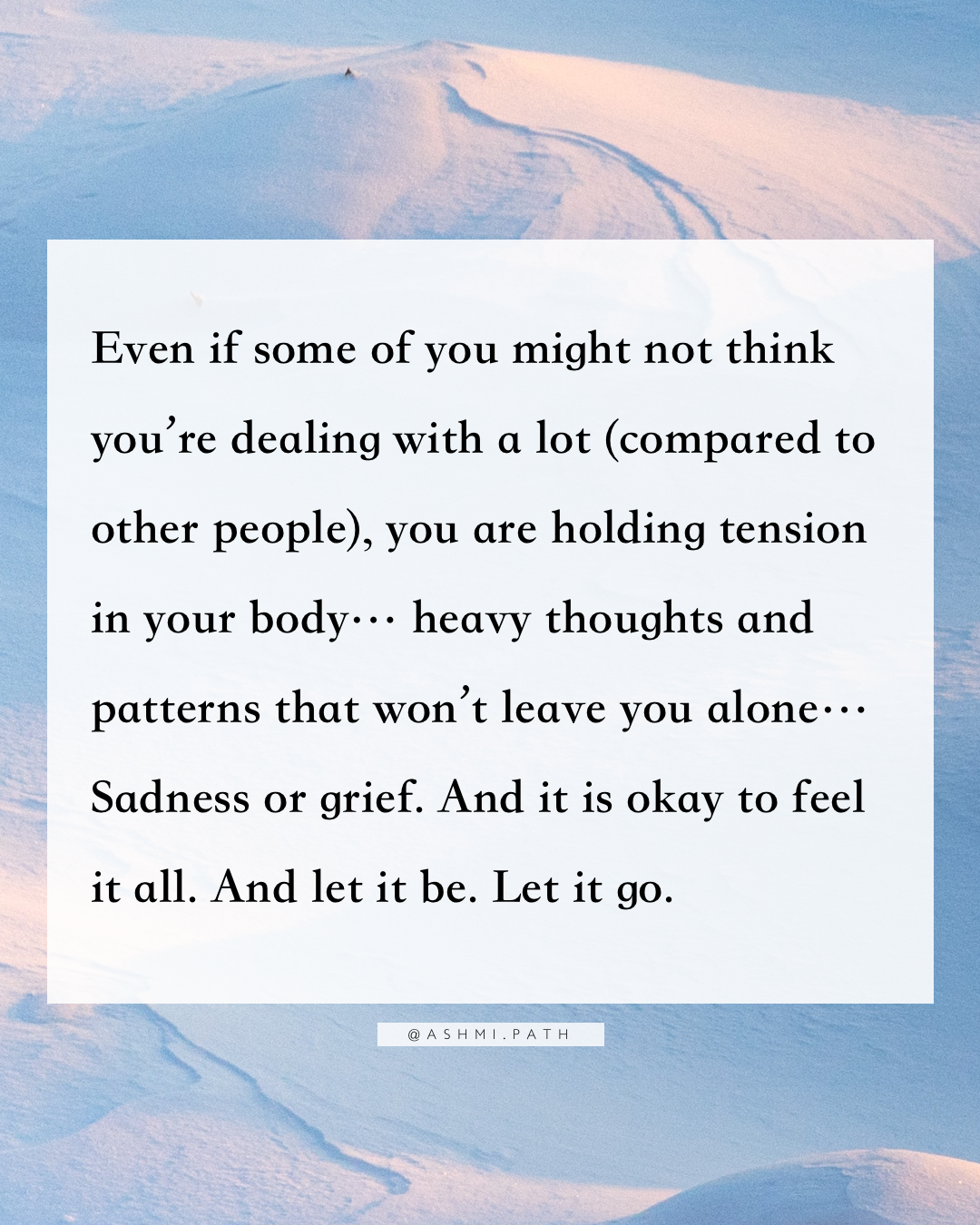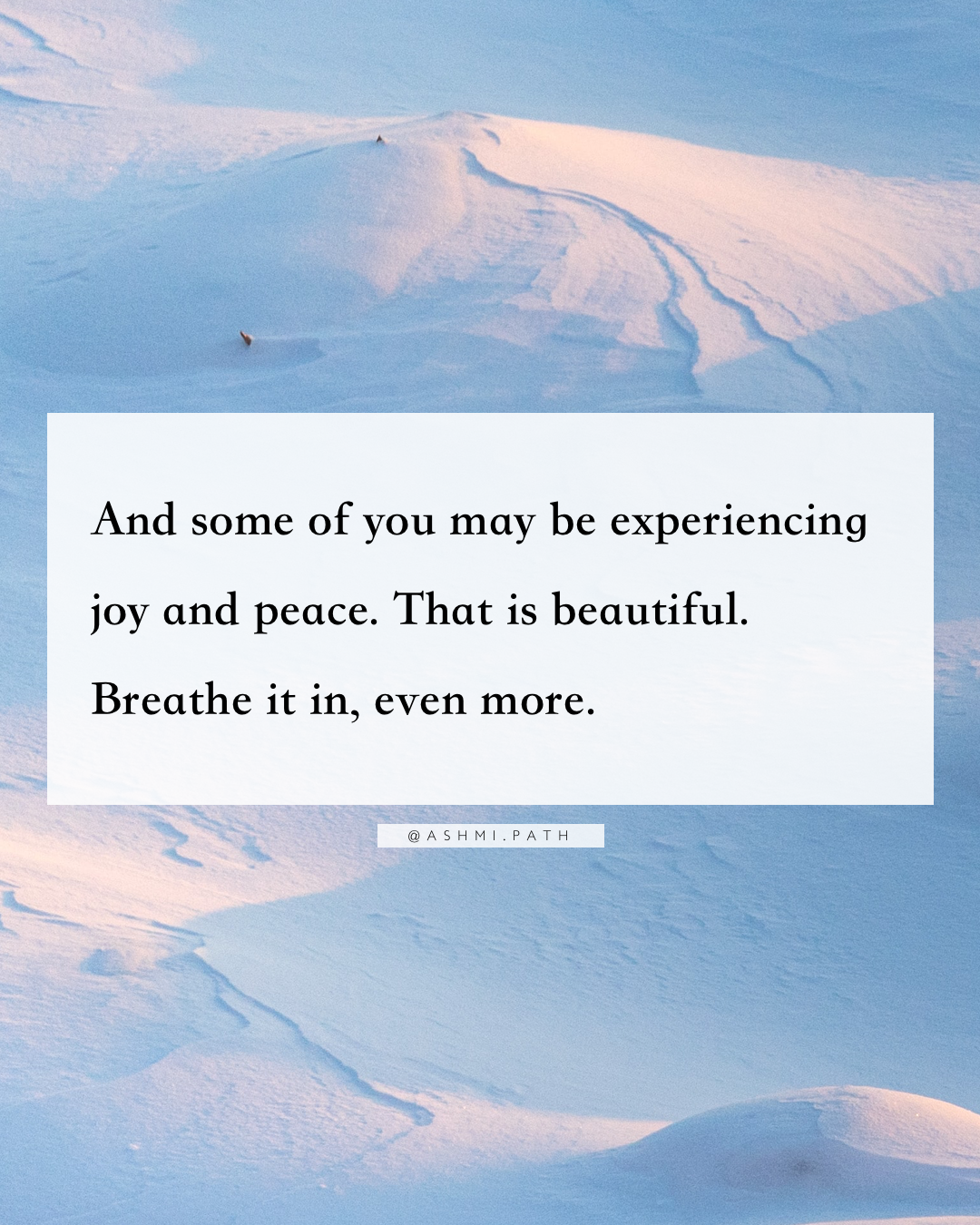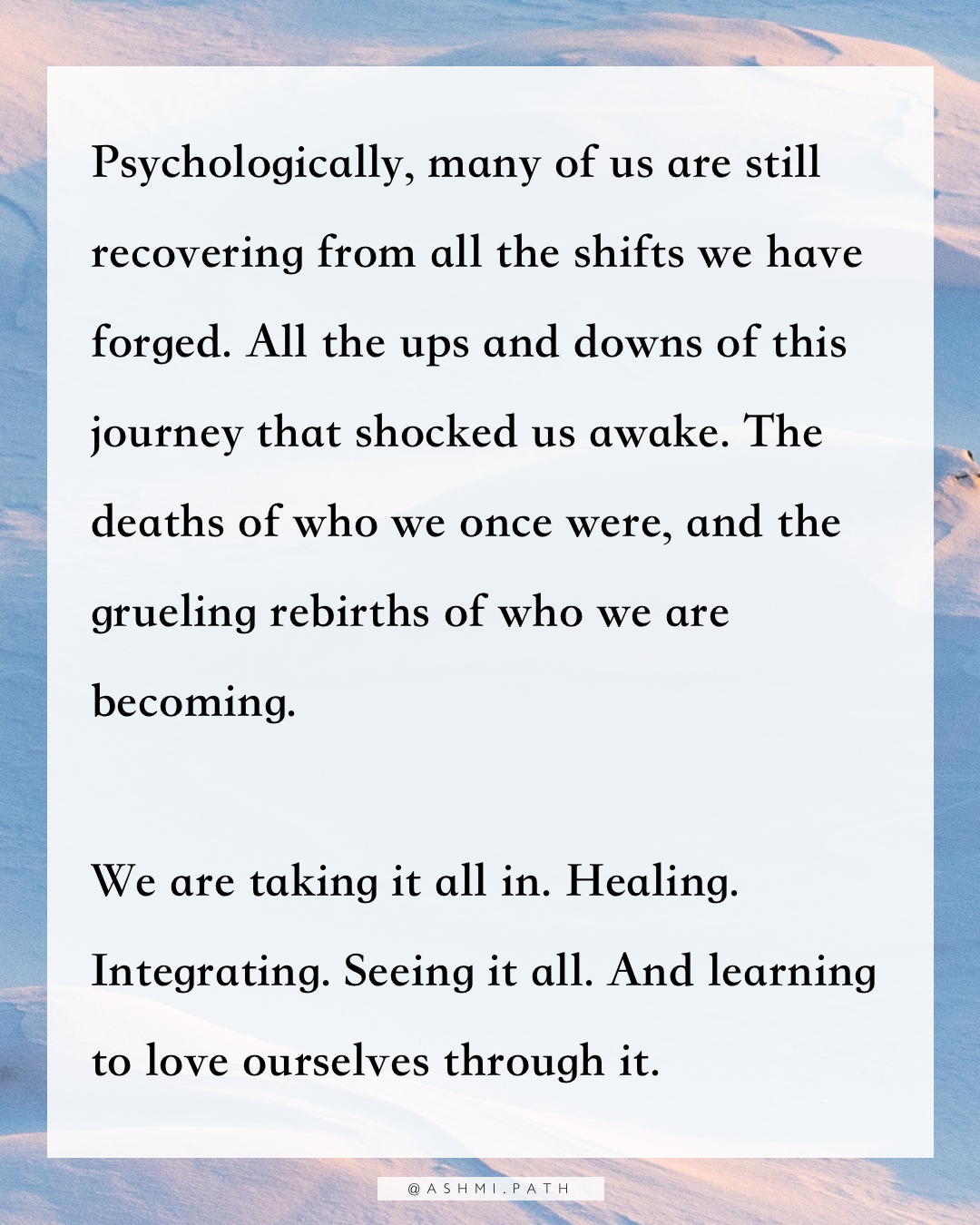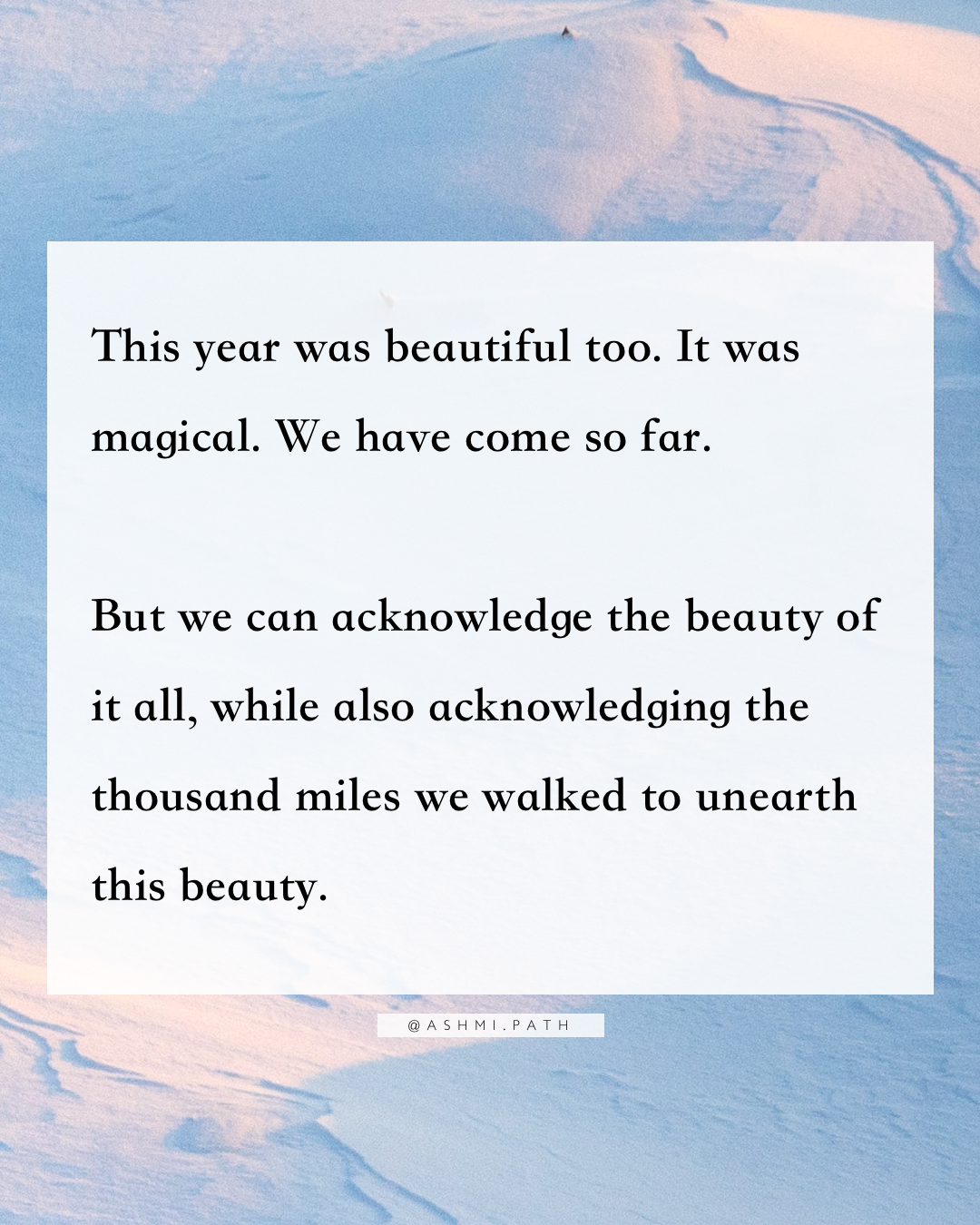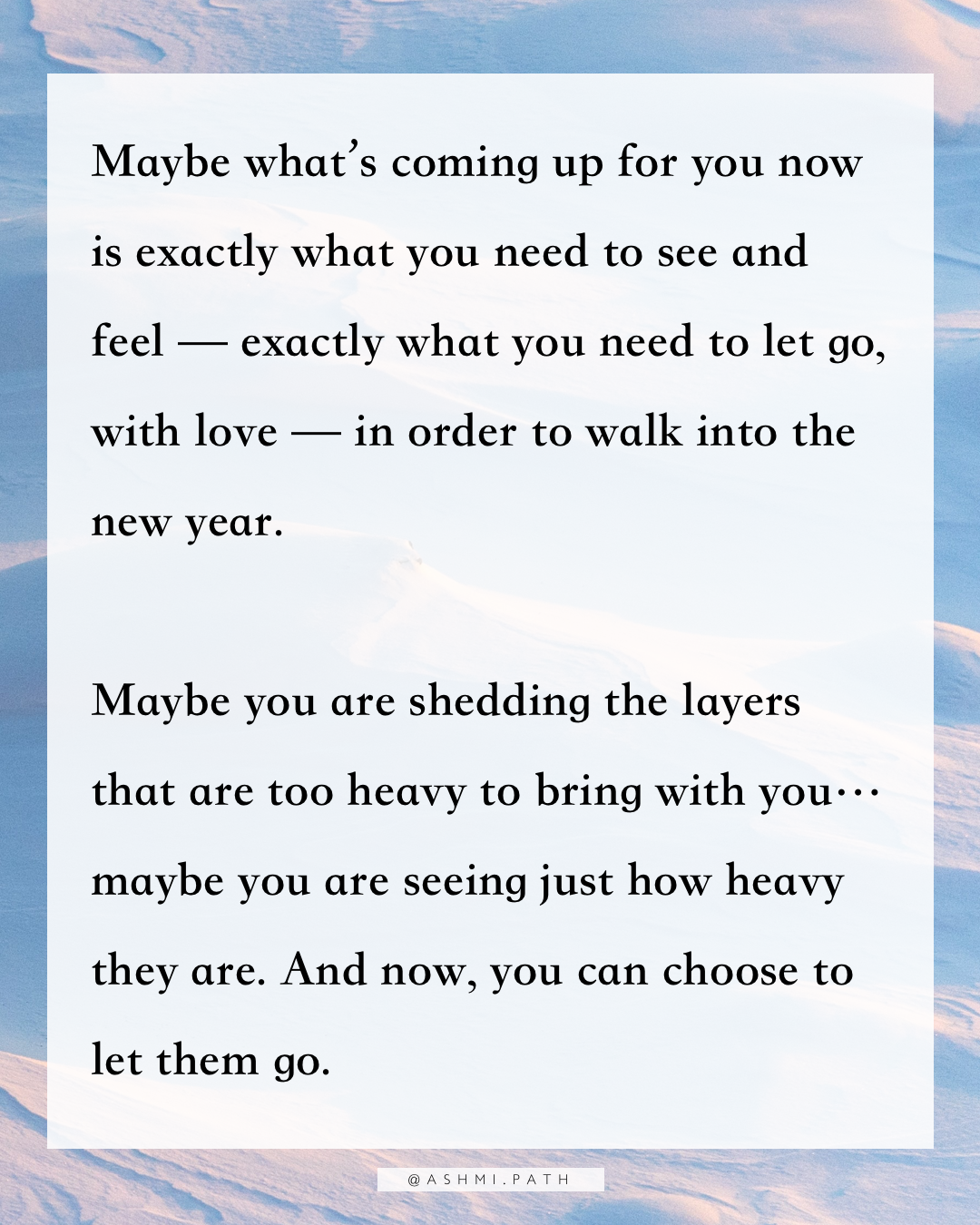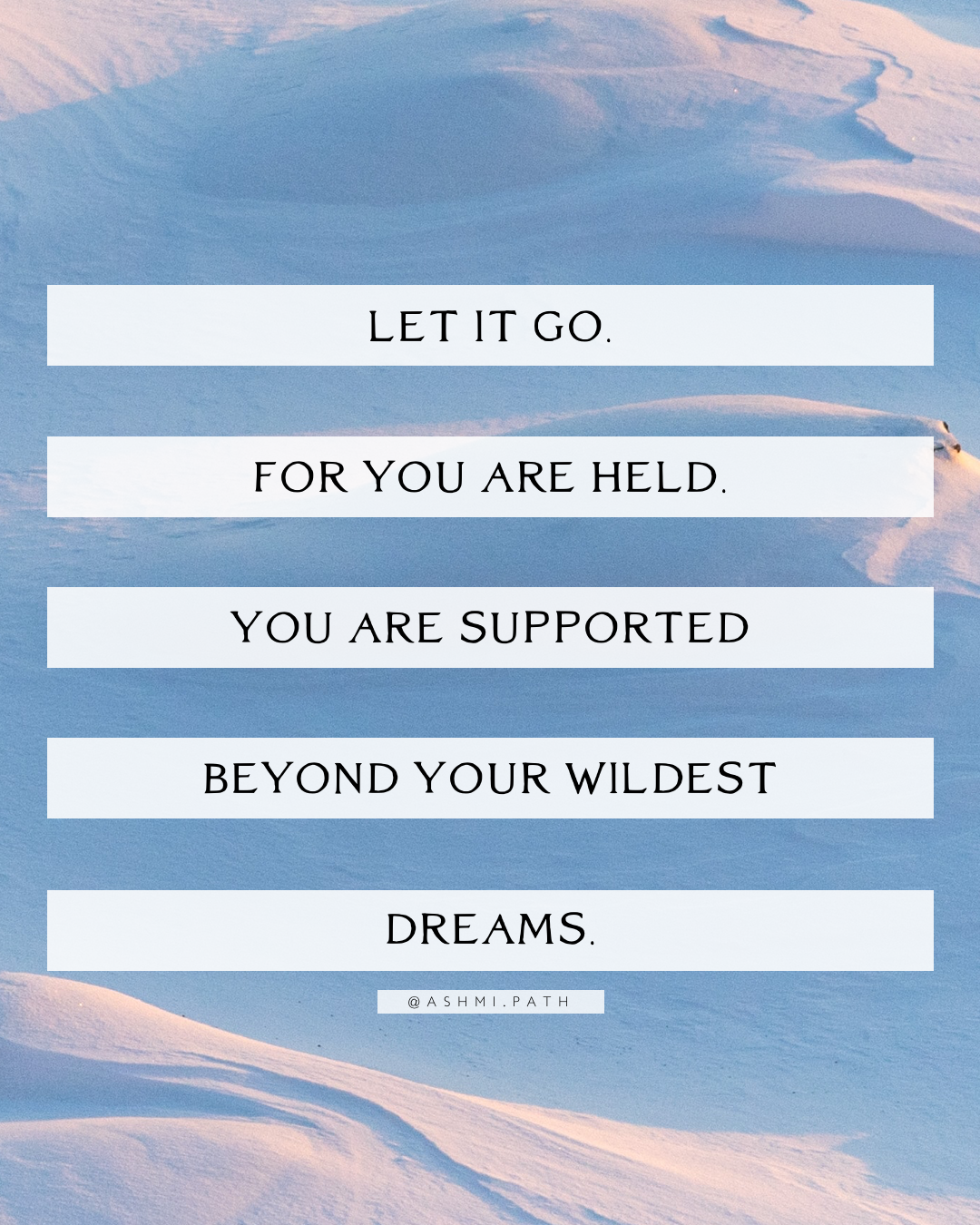 A REMINDER TO BREATHE AND BE GENTLE WITH YOURSELF, ESPECIALLY THIS TIME OF THE YEAR.
If it feels like everything's coming up at once… if it feels like there's too much to do, and not enough time… and the collective energy feels frantic and busy… Take a deep breath.
— Heavy emotions
— Endings and new beginnings
— Physical ailments or health worries
— A long list of things to sort and do
— Feeling left out
— Exciting things too, but maybe less presence to enjoy them
— Restless sleep / nightmares
Even if some of you might not think you're dealing with a lot (compared to other people), you are holding tension in your body… heavy thoughts and patterns that won't leave you alone…  Sadness or grief. And it is okay to feel it all. And let it be. Let it go.
And some of you may be experiencing joy and peace. That is beautiful. Breathe it in, even more.
Psychologically, many of us are still recovering from all the shifts we have forged. All the ups and downs of this journey that shocked us awake. The deaths of who we once were, and the grueling rebirths of who we are becoming.
We are taking it all in. Healing. Integrating. Seeing it all. And learning to love ourselves through it.
This year was beautiful too. It was magical. We have come so far.
But we can acknowledge the beauty of it all, while also acknowledging the thousand miles we walked to unearth this beauty.
Maybe what's coming up for you now is exactly what you need to see and feel — exactly what you need to let go, with love — in order to walk into the new year.
Maybe you are shedding the layers that are too heavy to bring with you… maybe you are seeing just how heavy they are. And now, you can choose to let them go.
LET IT GO. FOR YOU ARE HELD. YOU ARE SUPPORTED BEYOND YOUR WILDEST DREAMS.
Written with love,
Ashmi