A Place Beyond the Mind
You are heading to a place beyond the mind...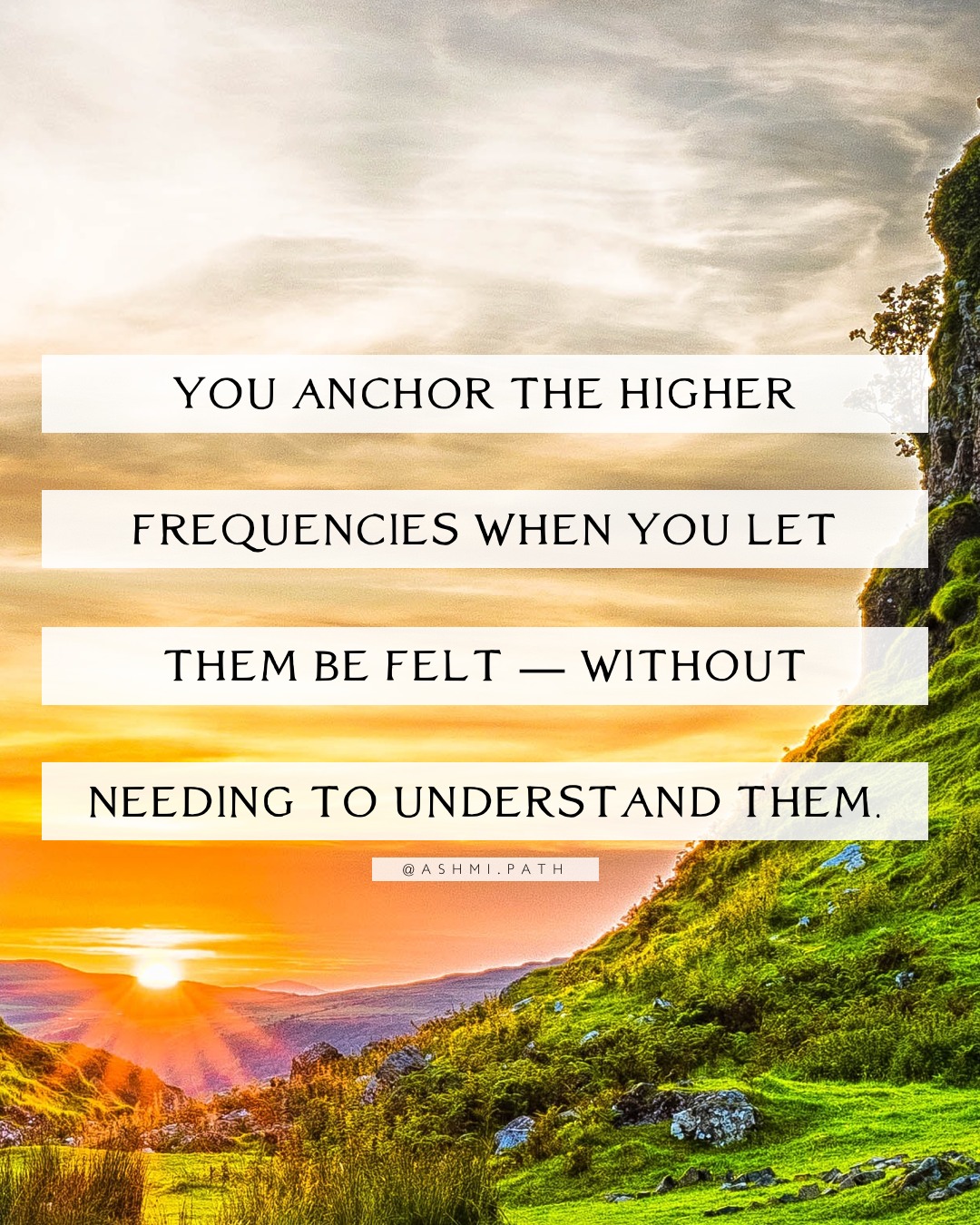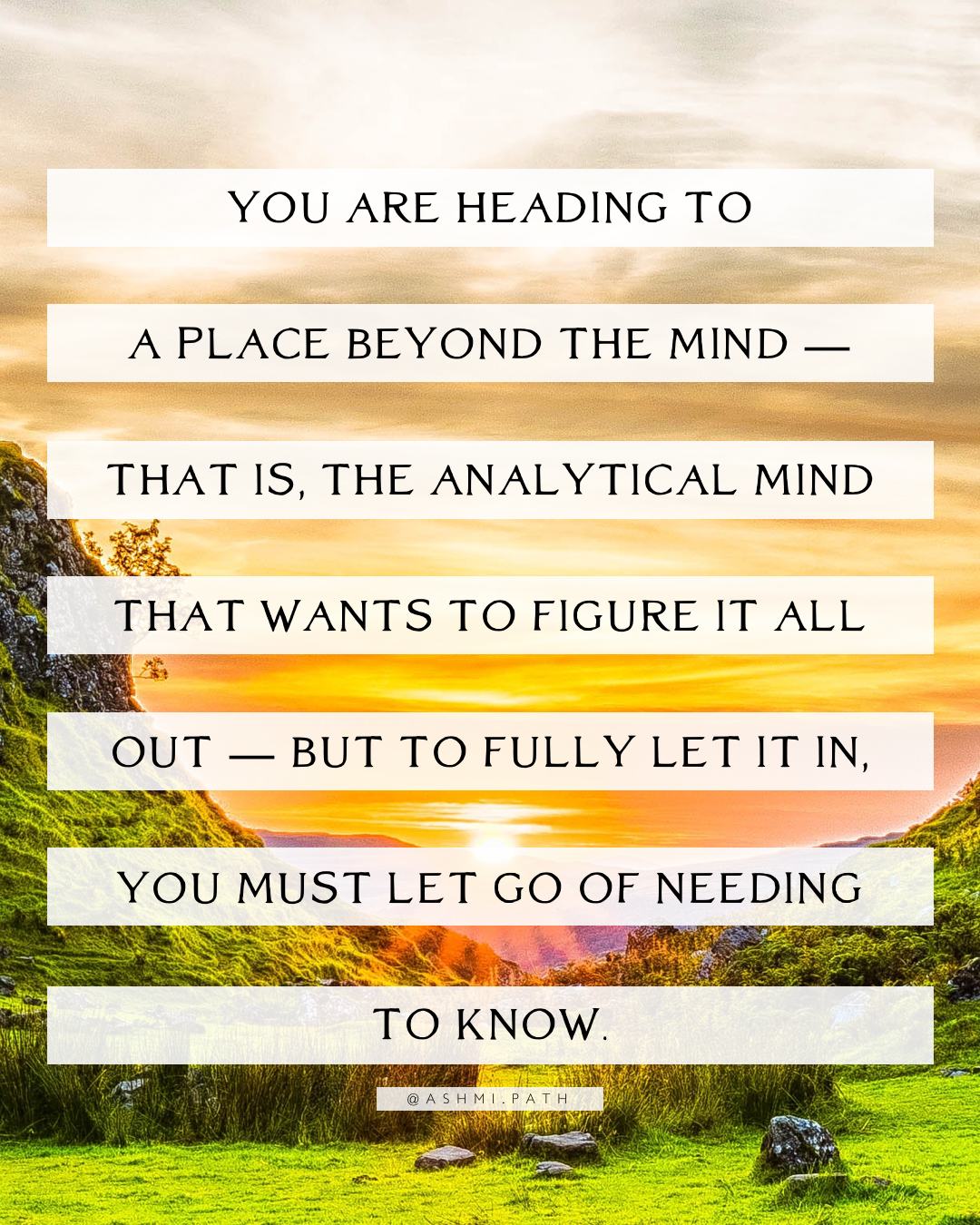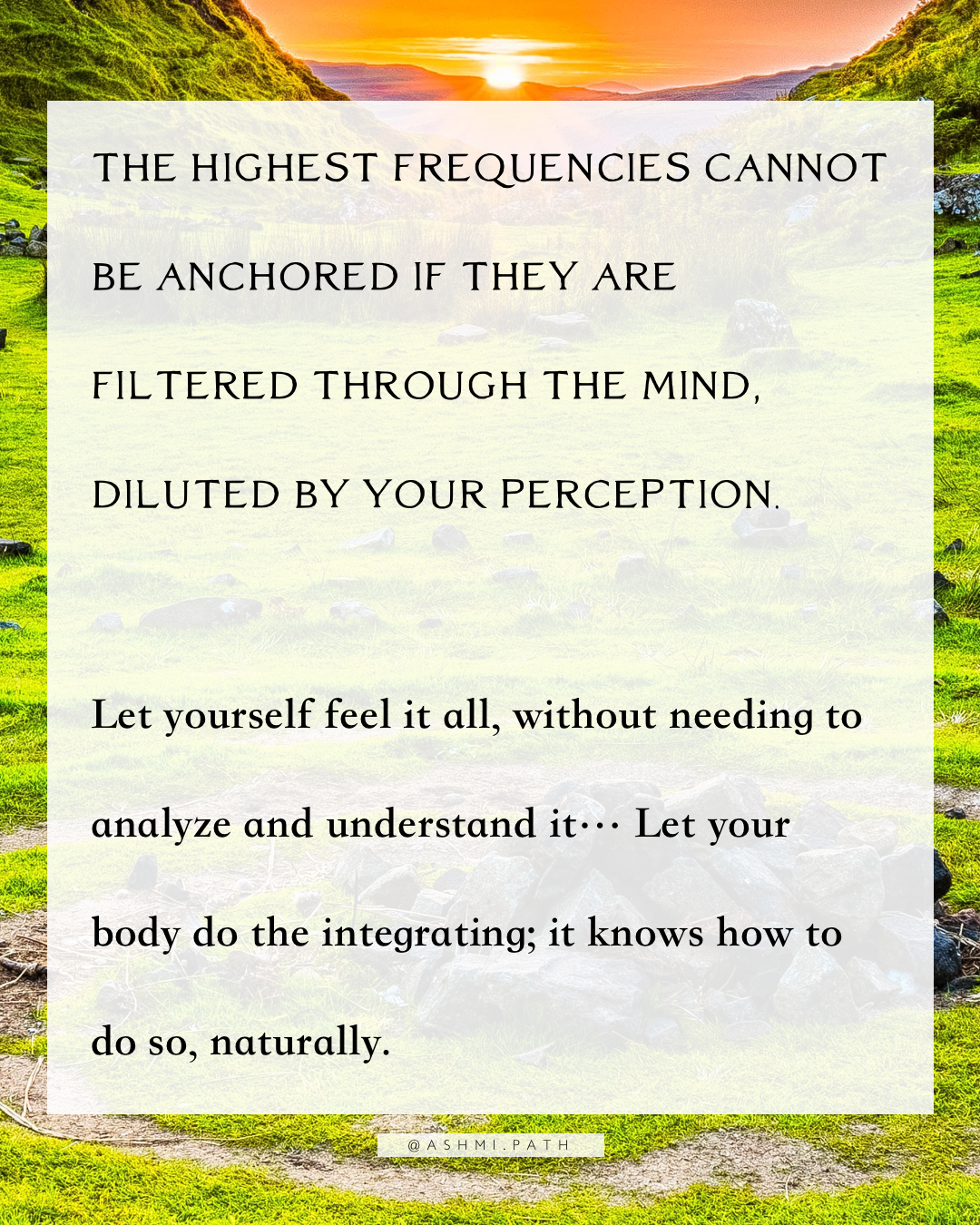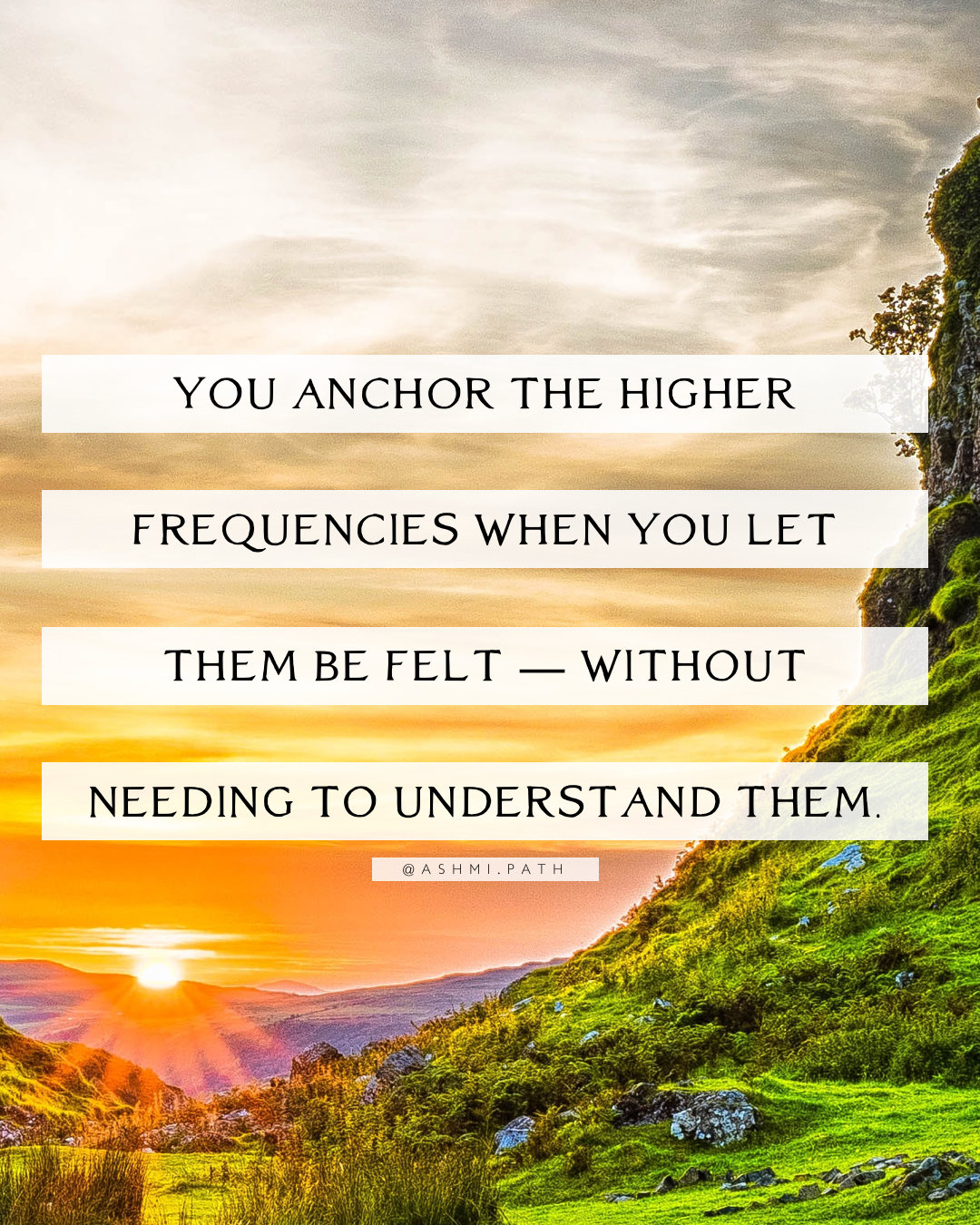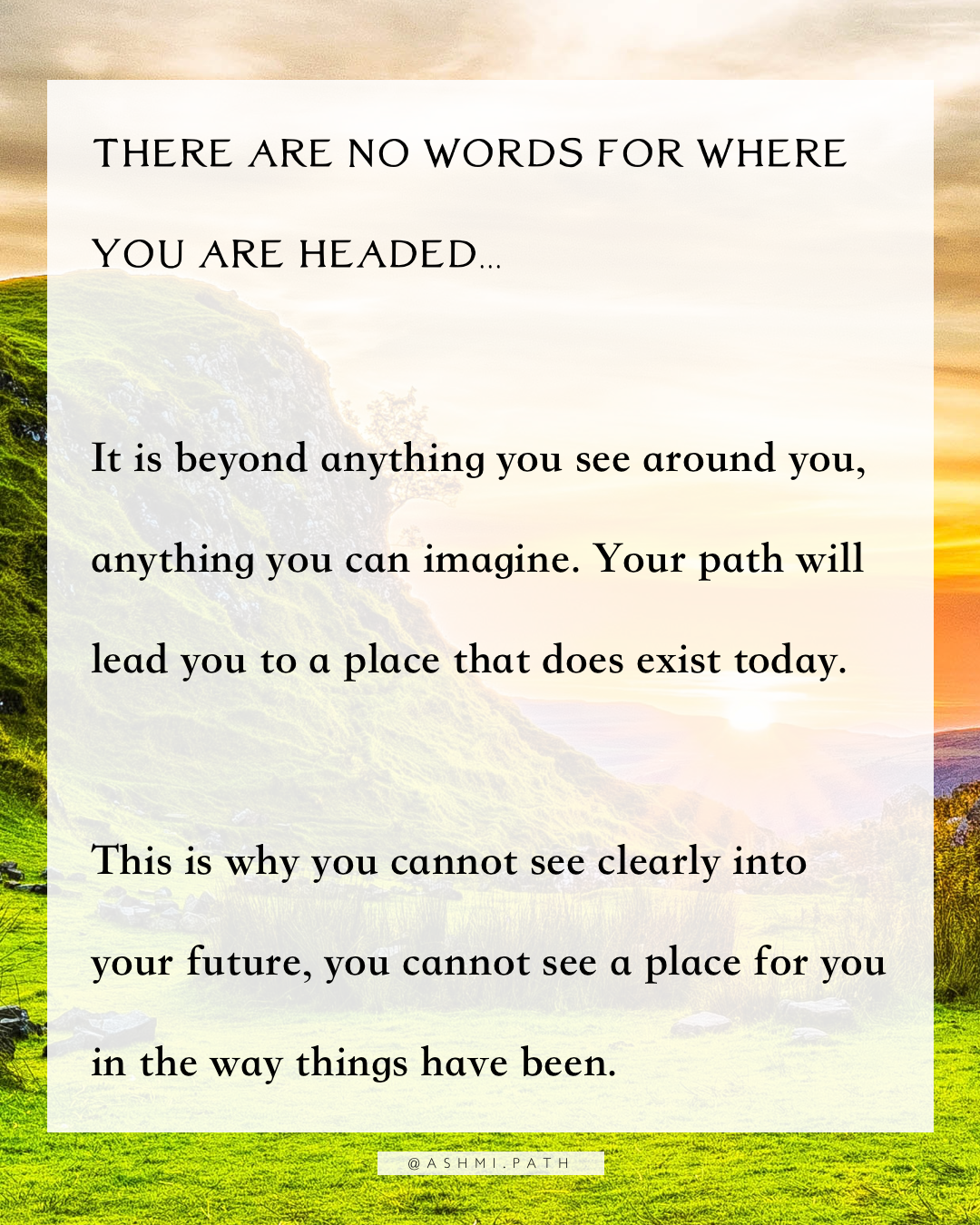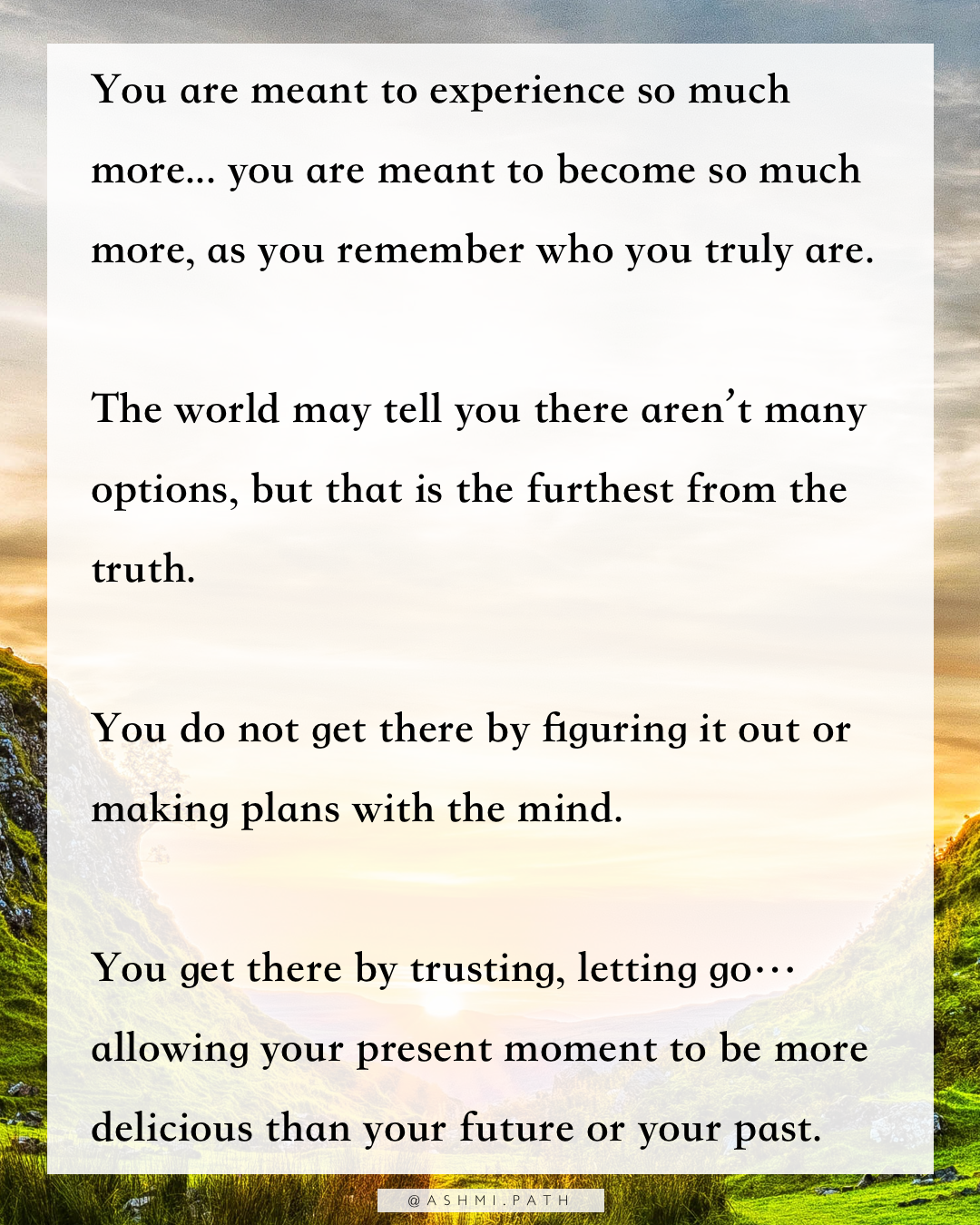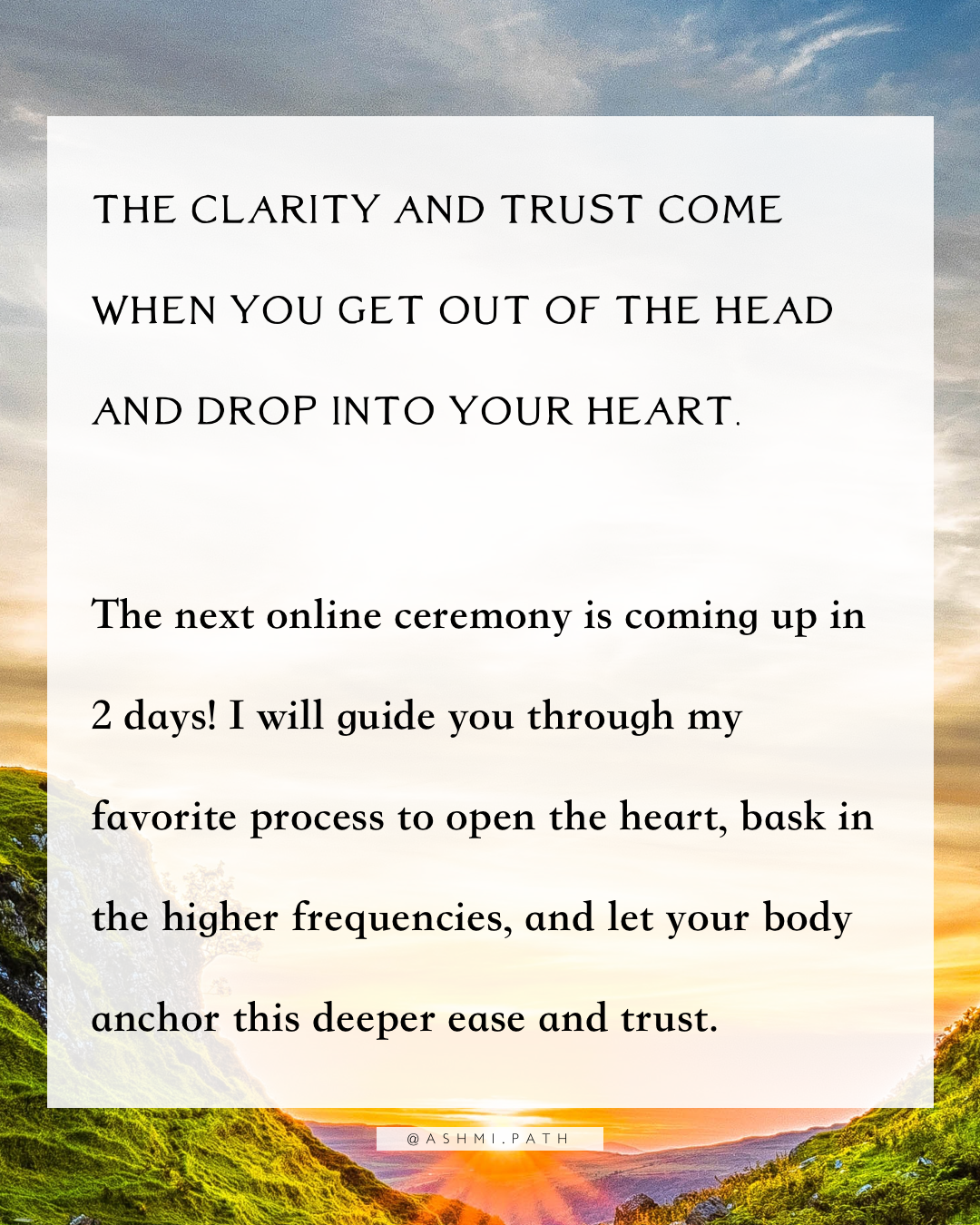 The text ~
YOU ARE HEADING TO A PLACE BEYOND THE MIND — THAT IS, THE ANALYTICAL MIND THAT WANTS TO FIGURE IT ALL OUT — BUT TO FULLY LET IT IN, YOU MUST LET GO OF NEEDING TO KNOW.
TOTAL FREEDOM, JOY, AND PEACE LIES JUST BEYOND YOUR WALLS OF RESISTANCE, CONTROL, AND FEAR.
You are standing at the threshold of everything you have been yearning for — if only you get out of your own way.
THE HIGHEST FREQUENCIES CANNOT BE ANCHORED IF THEY ARE FILTERED THROUGH THE MIND, DILUTED BY YOUR PERCEPTION.
Let yourself feel it all, without needing to analyze and understand it… Let your body do the integrating; it knows how to do so, naturally.
YOU ANCHOR THE HIGHER FREQUENCIES WHEN YOU LET THEM BE FELT — WITHOUT NEEDING TO UNDERSTAND THEM.
THERE ARE NO WORDS FOR WHERE YOU ARE HEADED...
It is beyond anything you see around you, anything you can imagine… Your path will lead you to a place that does exist today.
This is why you cannot see clearly into your future, you cannot see a place for you in the way things have been.
You are meant to experience so much more… you are meant to become so much more, as you remember who you truly are.
The world may tell you there aren't many options, but that is the furthest from the truth.
You do not get there by figuring it out or making plans with the mind.
You get there by trusting, letting go… allowing your present moment to be more delicious than your future or your past.
THE CLARITY AND TRUST COME WHEN YOU GET OUT OF THE HEAD AND DROP INTO YOUR HEART.
Written with love,
Ashmi