Collapsing Old Templates and Programs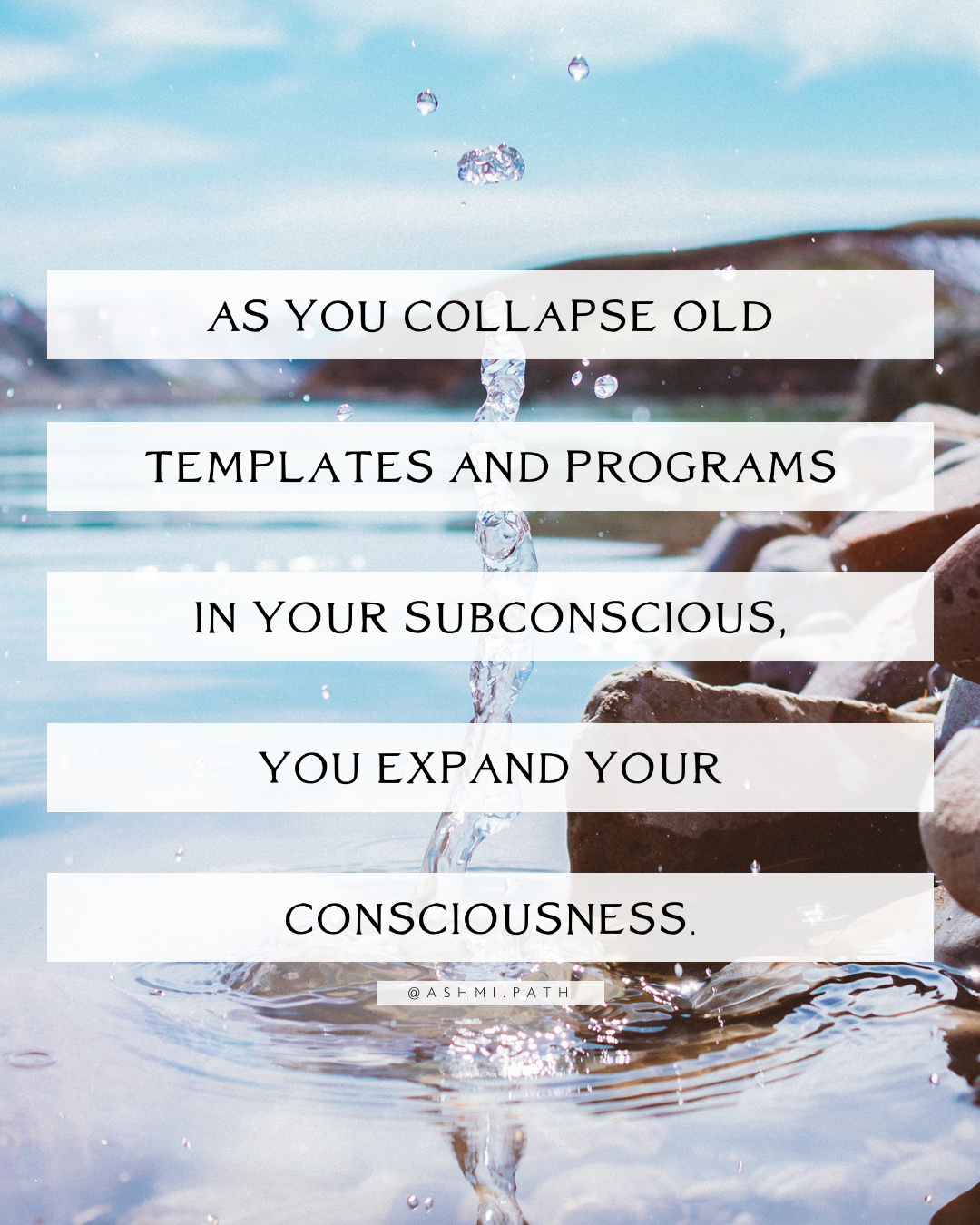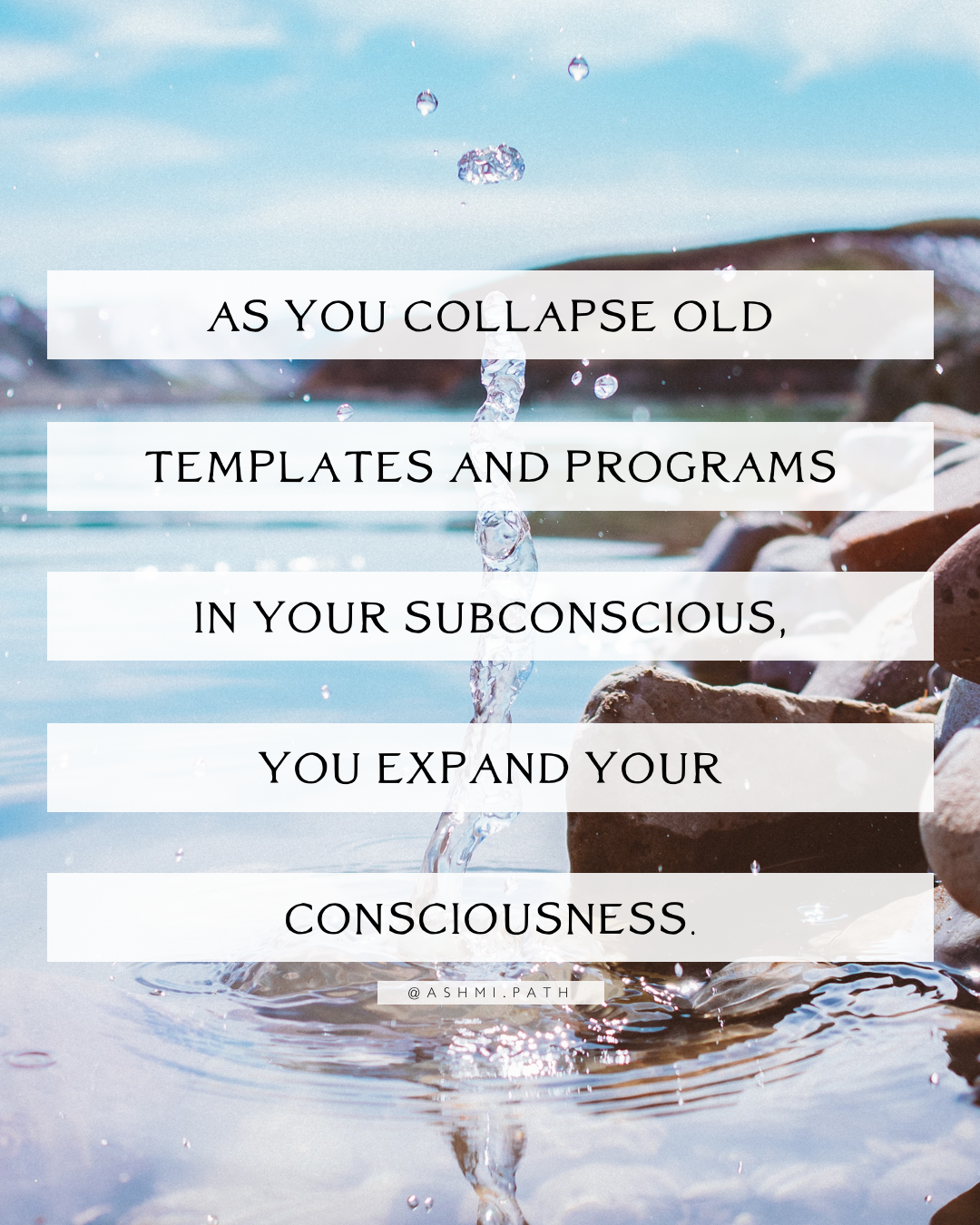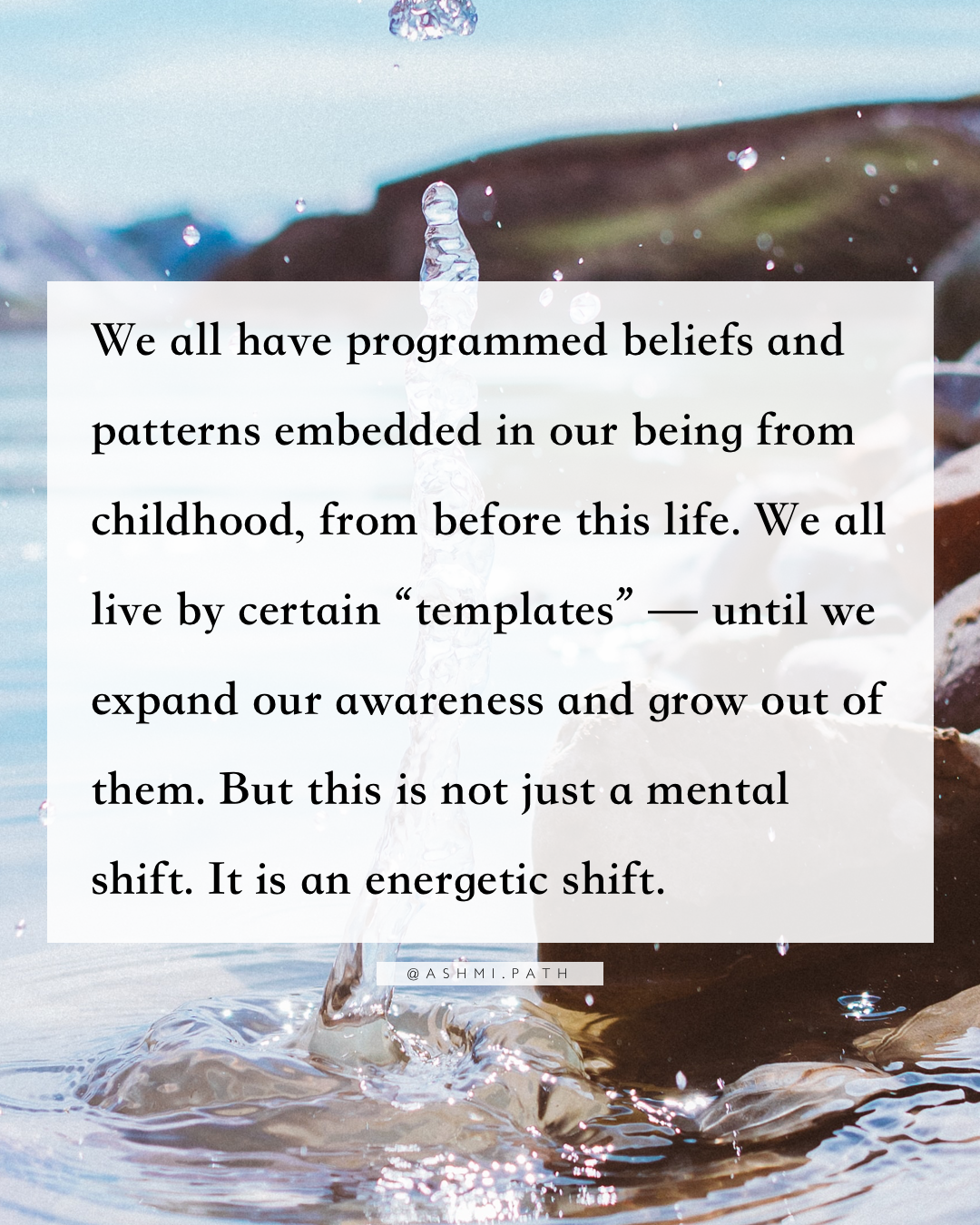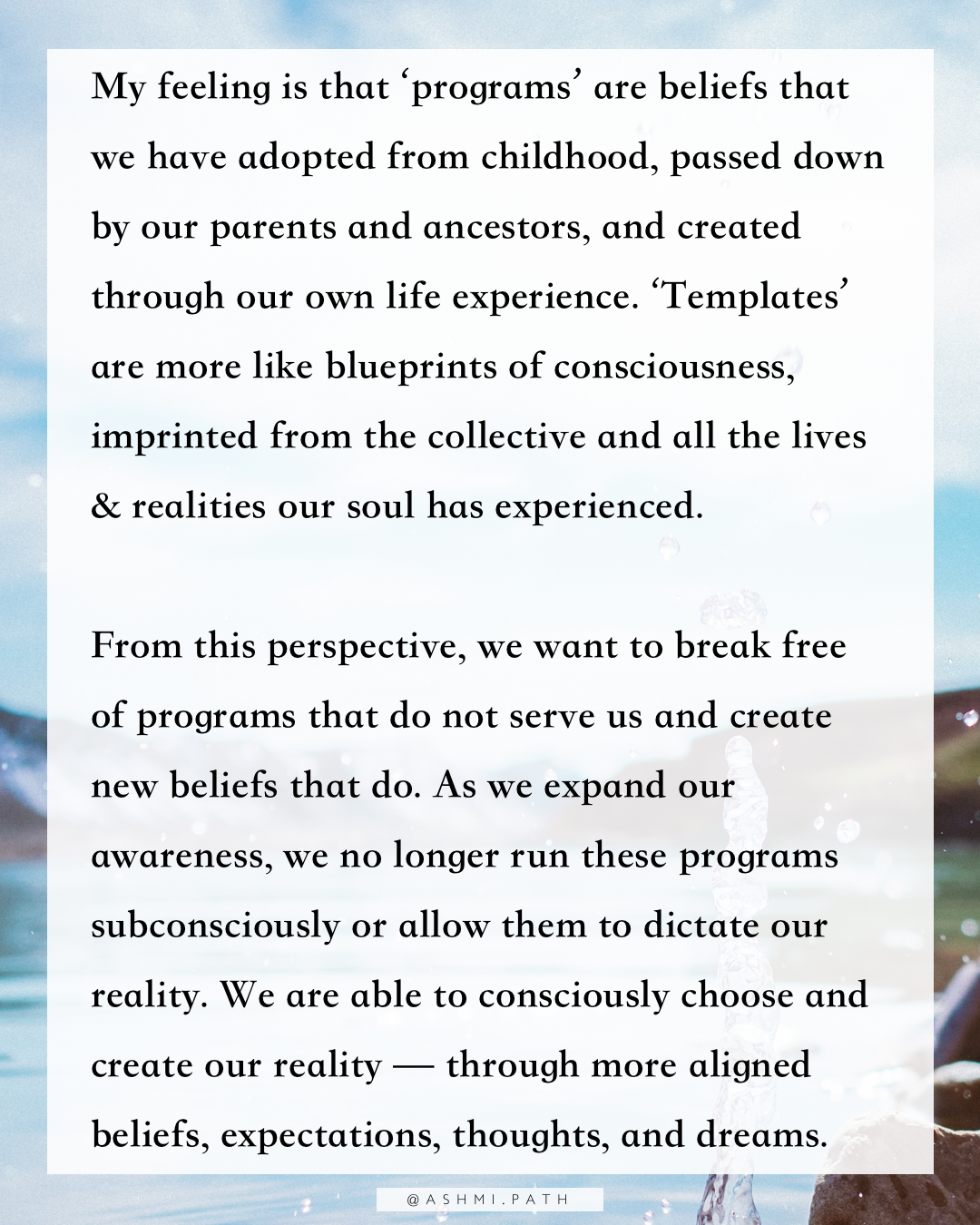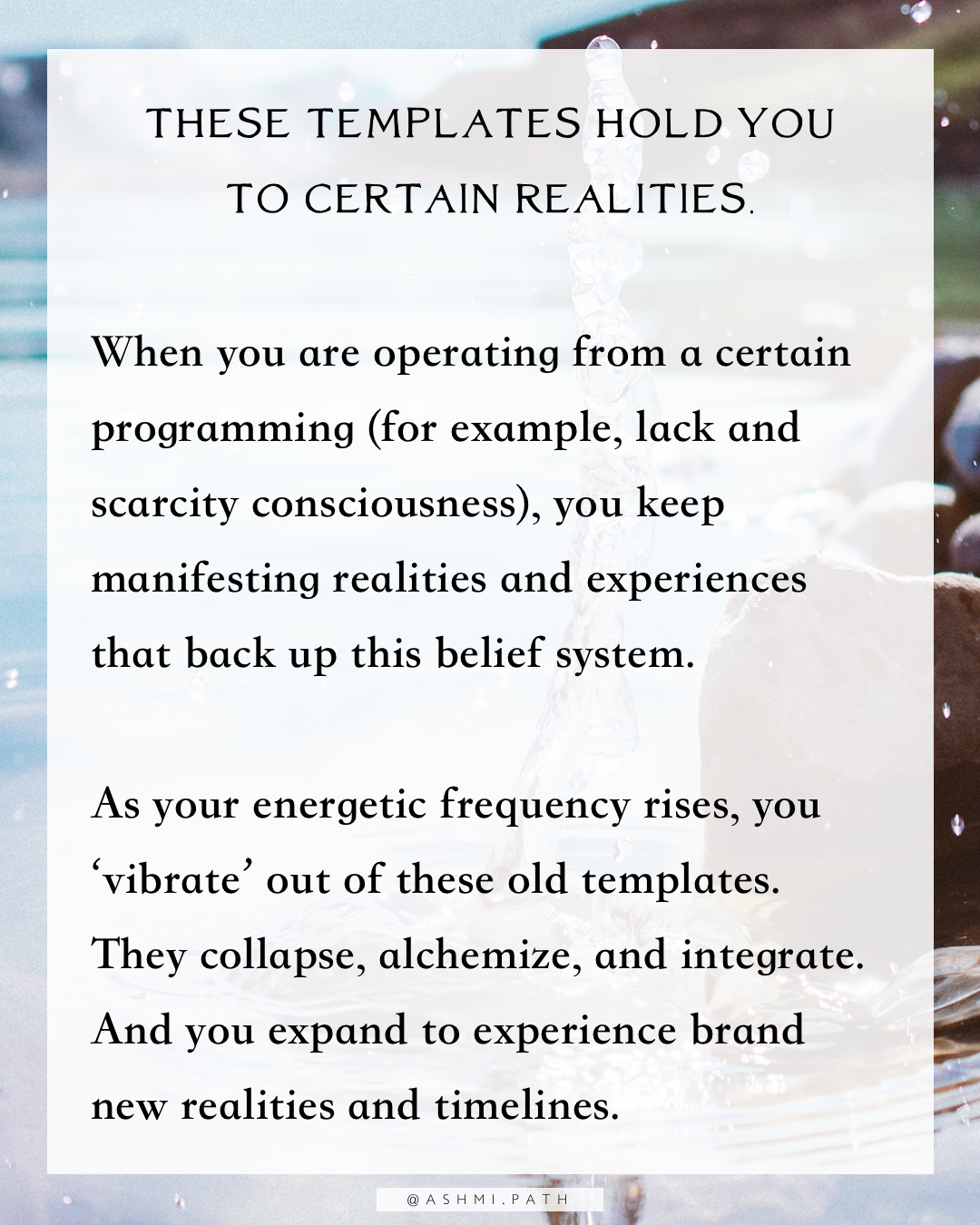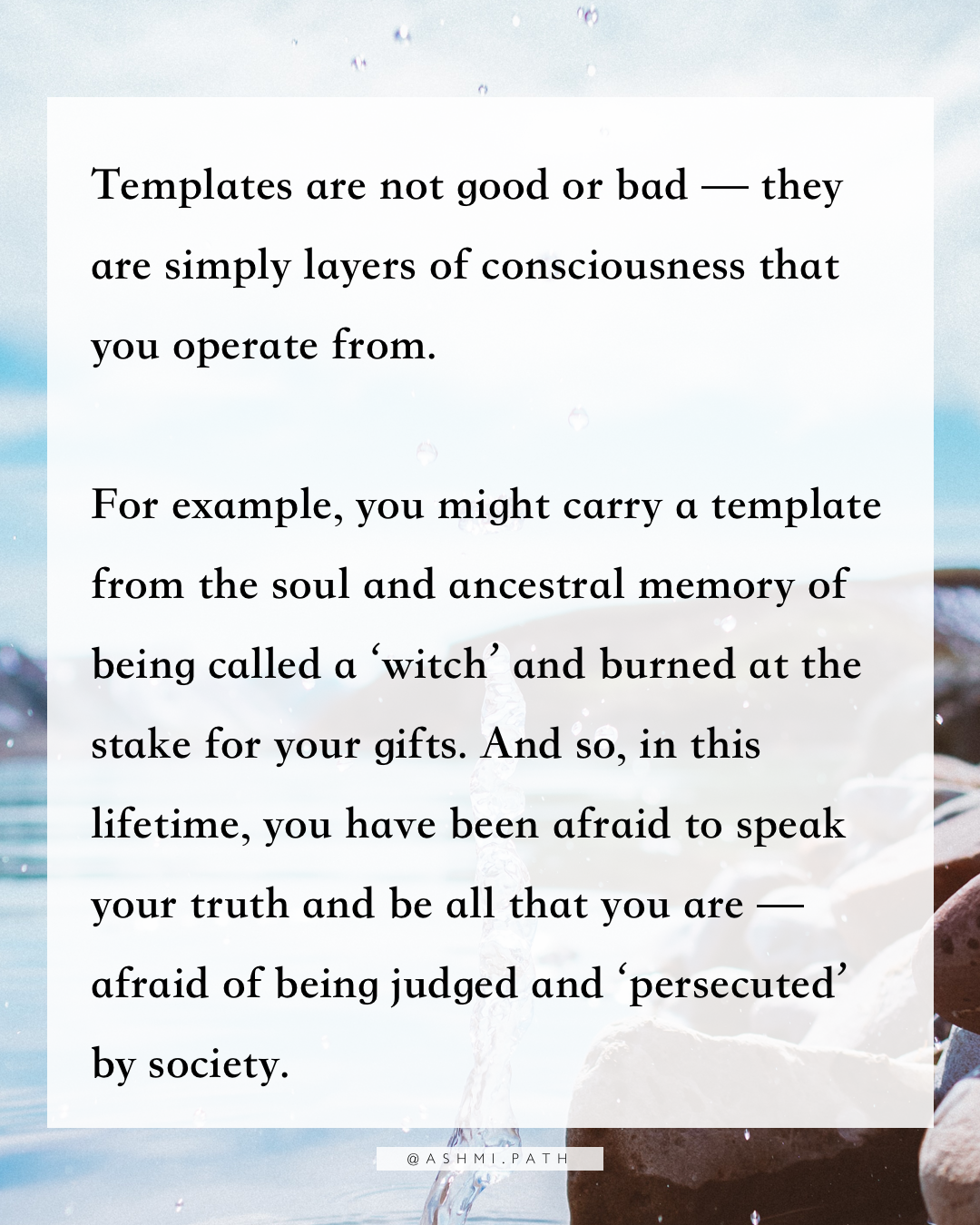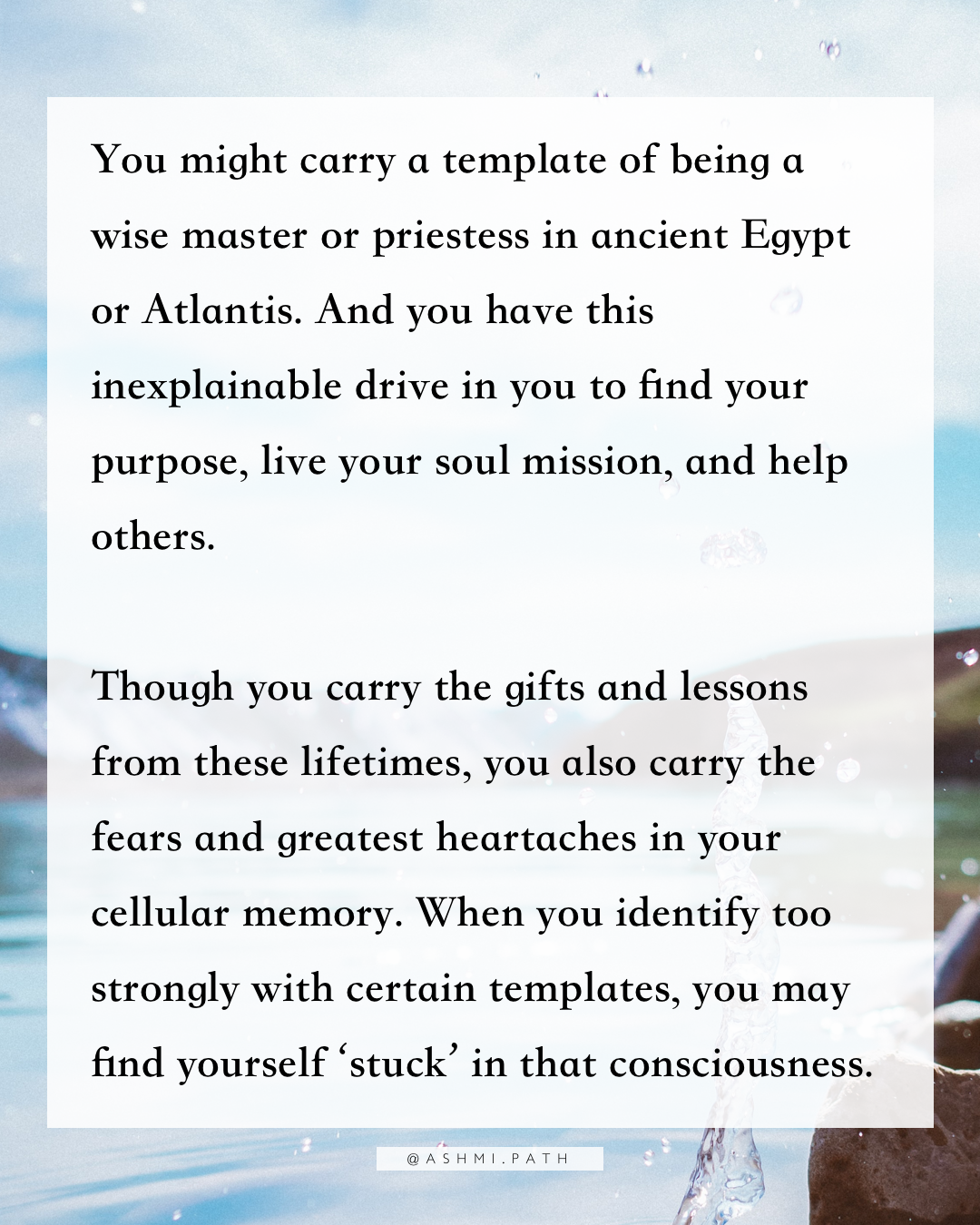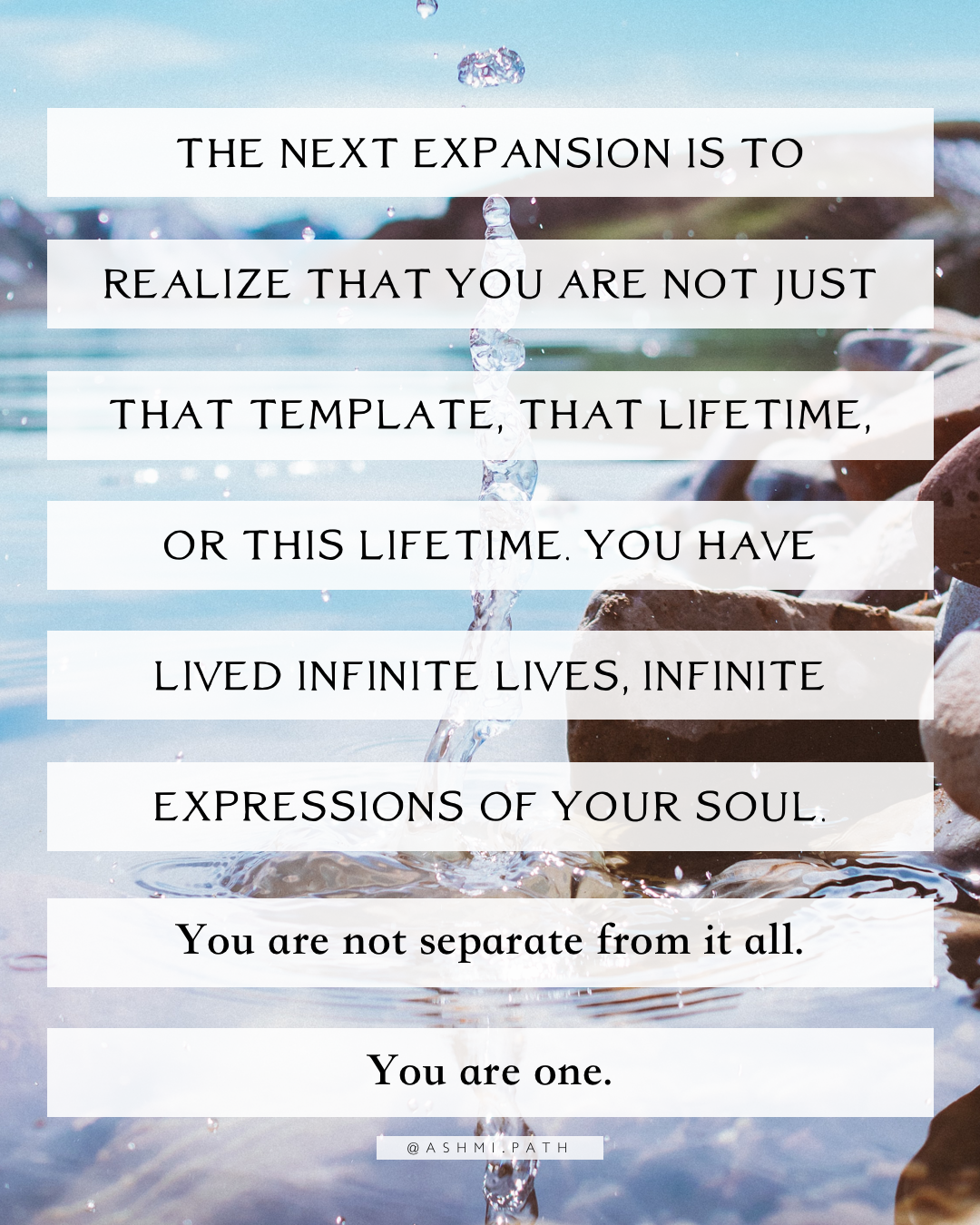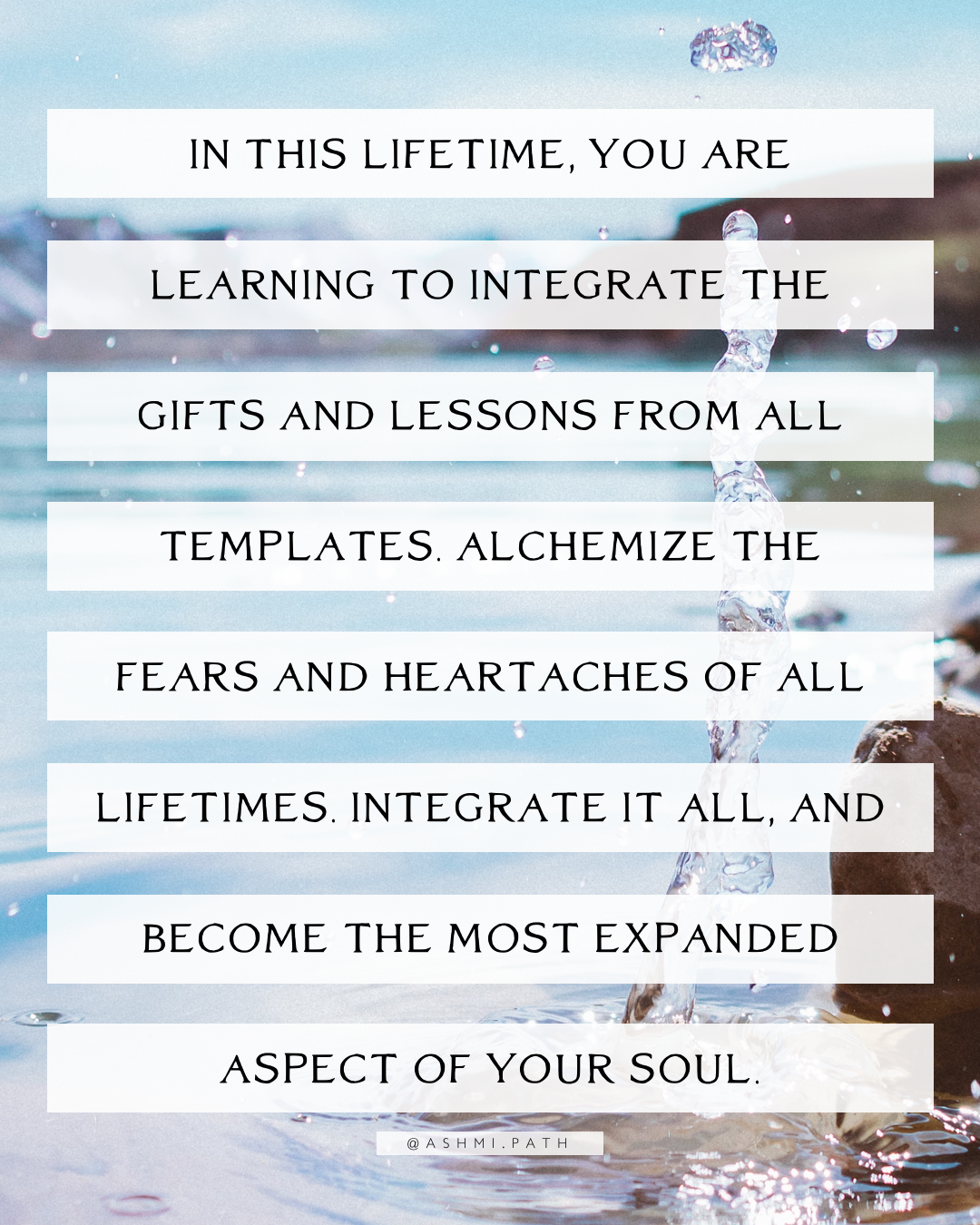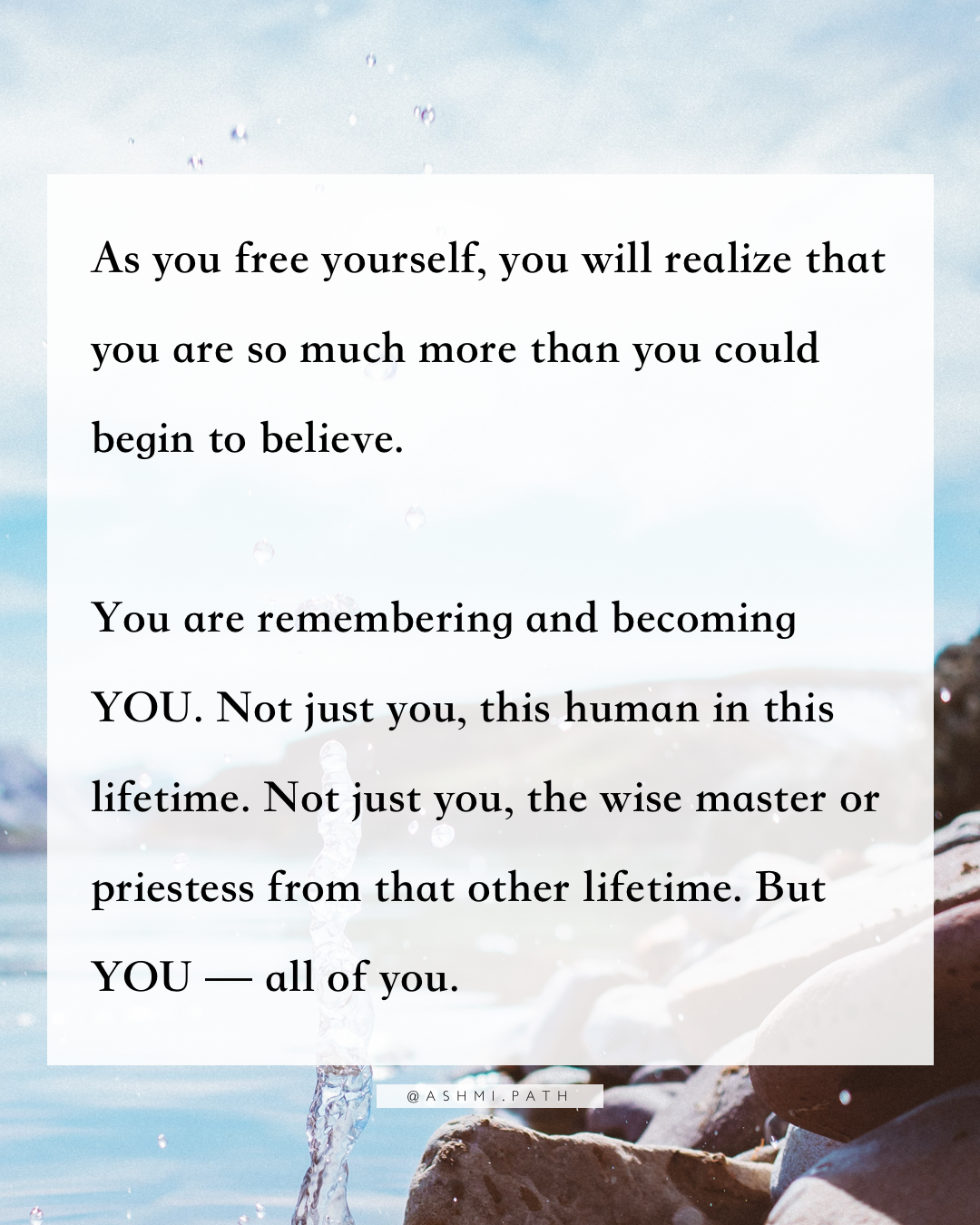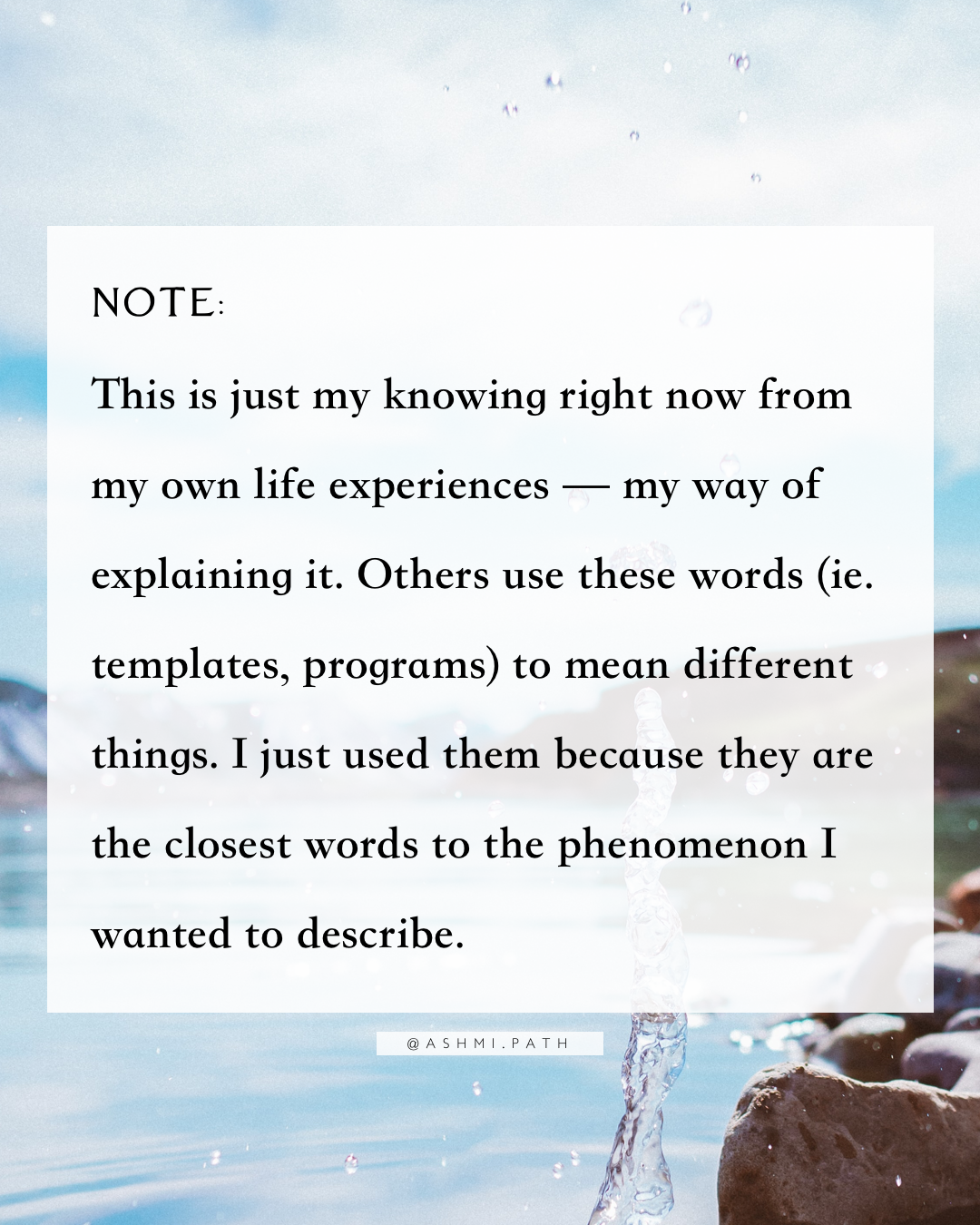 As you collapse old templates and programs in your subconscious, you expand your consciousness.
We all have programmed beliefs and patterns embedded in our being from childhood, from before this life. We all live by certain "templates" — until we expand our awareness and grow out of them. But this is not just a mental shift. It is an energetic shift.
My feeling is that 'programs' are beliefs that we have adopted from childhood, passed down by our parents and ancestors, and created through our own life experience. 'Templates' are more like blueprints of consciousness, imprinted from the collective and all the lives & realities our soul has experienced.
From this perspective, we want to break free of programs that do not serve us and create new beliefs that do. As we expand our awareness, we no longer run these programs subconsciously or allow them to dictate our reality. We are able to consciously choose and create our reality — through more aligned beliefs, expectations, thoughts, and dreams.
THESE TEMPLATES HOLD YOU TO CERTAIN REALITIES.
When you are operating from a certain programming (for example, lack and scarcity consciousness), you keep manifesting realities and experiences that back up this belief system.
As your energetic frequency rises, you 'vibrate' out of these old templates. They collapse, alchemize, and integrate. And you expand to experience brand new realities and timelines.
Templates are not good or bad — they are simply layers of consciousness that you operate from.
For example, you might carry a template from the soul and ancestral memory of being called a 'witch' and burned at the stake for your gifts. And so, in this lifetime, you have been afraid to speak your truth and be all that you are — afraid of being judged and 'persecuted' by society.
You might carry a template of being a wise master or priestess in ancient Egypt or Atlantis. And you have this inexplainable drive in you to find your purpose, live your soul mission, and help others.
Though you carry the gifts and lessons from these lifetimes, you also carry the fears and greatest heartaches in your cellular memory. When you identify too strongly with certain templates, you may find yourself 'stuck' in that consciousness.
THE NEXT EXPANSION IS TO REALIZE THAT YOU ARE NOT JUST THAT TEMPLATE, THAT LIFETIME, OR THIS LIFETIME. YOU HAVE LIVED INFINITE LIVES, INFINITE EXPRESSIONS OF YOUR SOUL.
You are not separate from it all. You are one.
IN THIS LIFETIME, YOU ARE LEARNING TO INTEGRATE THE GIFTS AND LESSONS FROM ALL TEMPLATES. ALCHEMIZE THE FEARS AND HEARTACHES OF ALL LIFETIMES. INTEGRATE IT ALL, AND BECOME THE MOST EXPANDED ASPECT OF YOUR SOUL.
As you free yourself, you will realize that you are so much more than you could begin to believe.
You are remembering and becoming YOU. Not just you, this human in this lifetime. Not just you, the wise master or priestess from that other lifetime. But YOU — all of you.
NOTE:
This is just my knowing right now, my way of explaining it. Others use these words (ie. templates, programs) to mean different things. I just used them because they are the closest words to the phenomenon I wanted to describe.
Written with love,
Ashmi