The Multiverse is Not Outside of You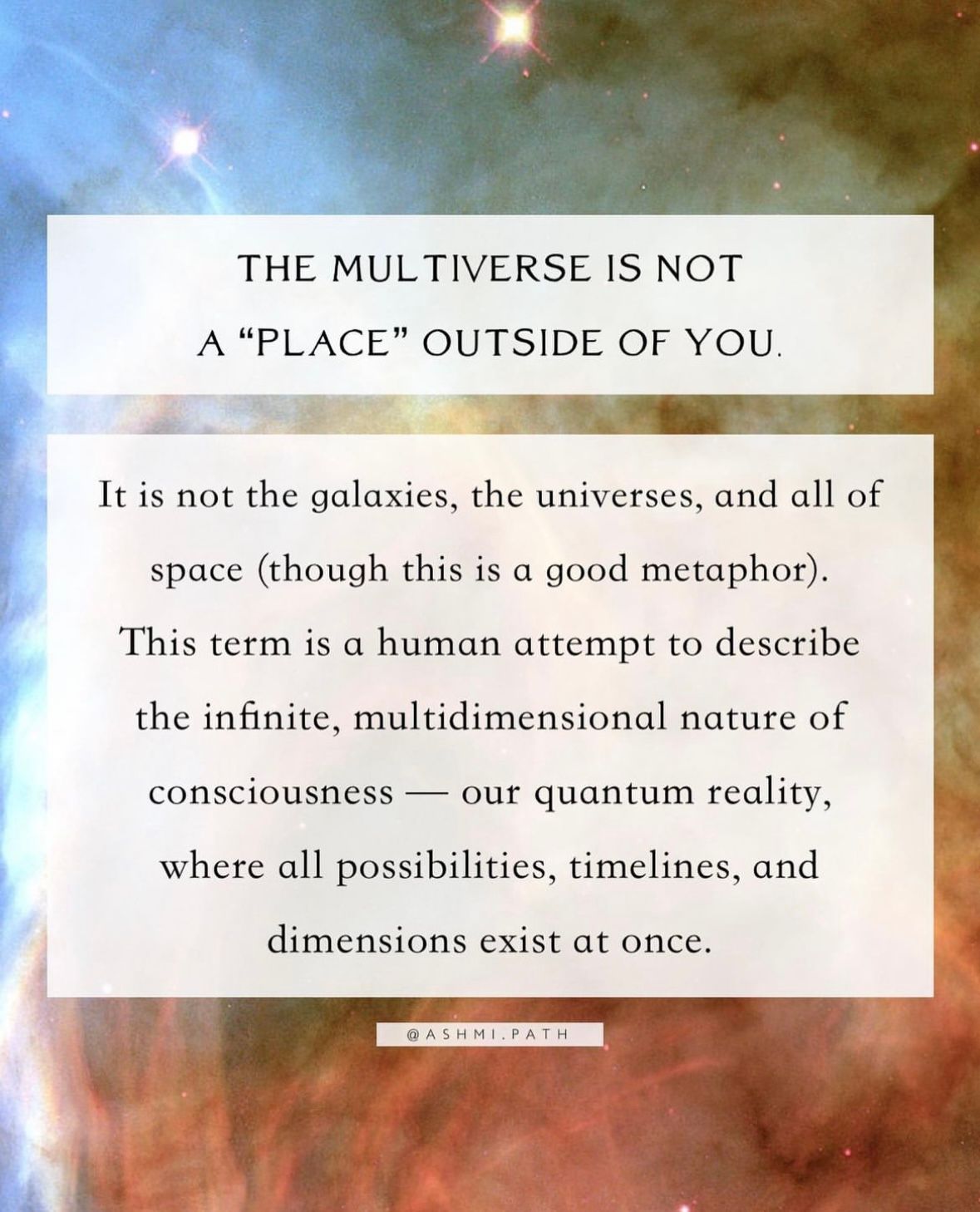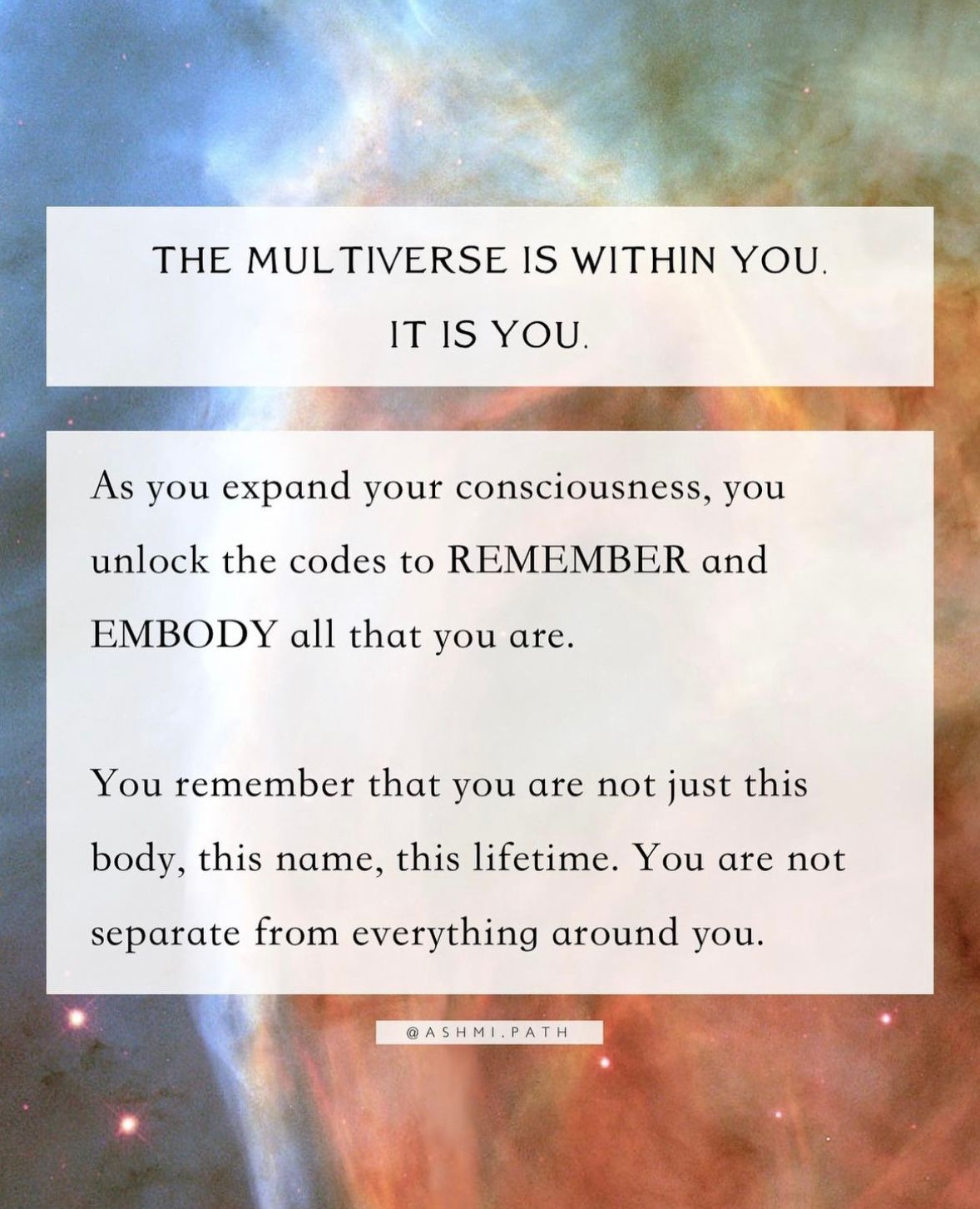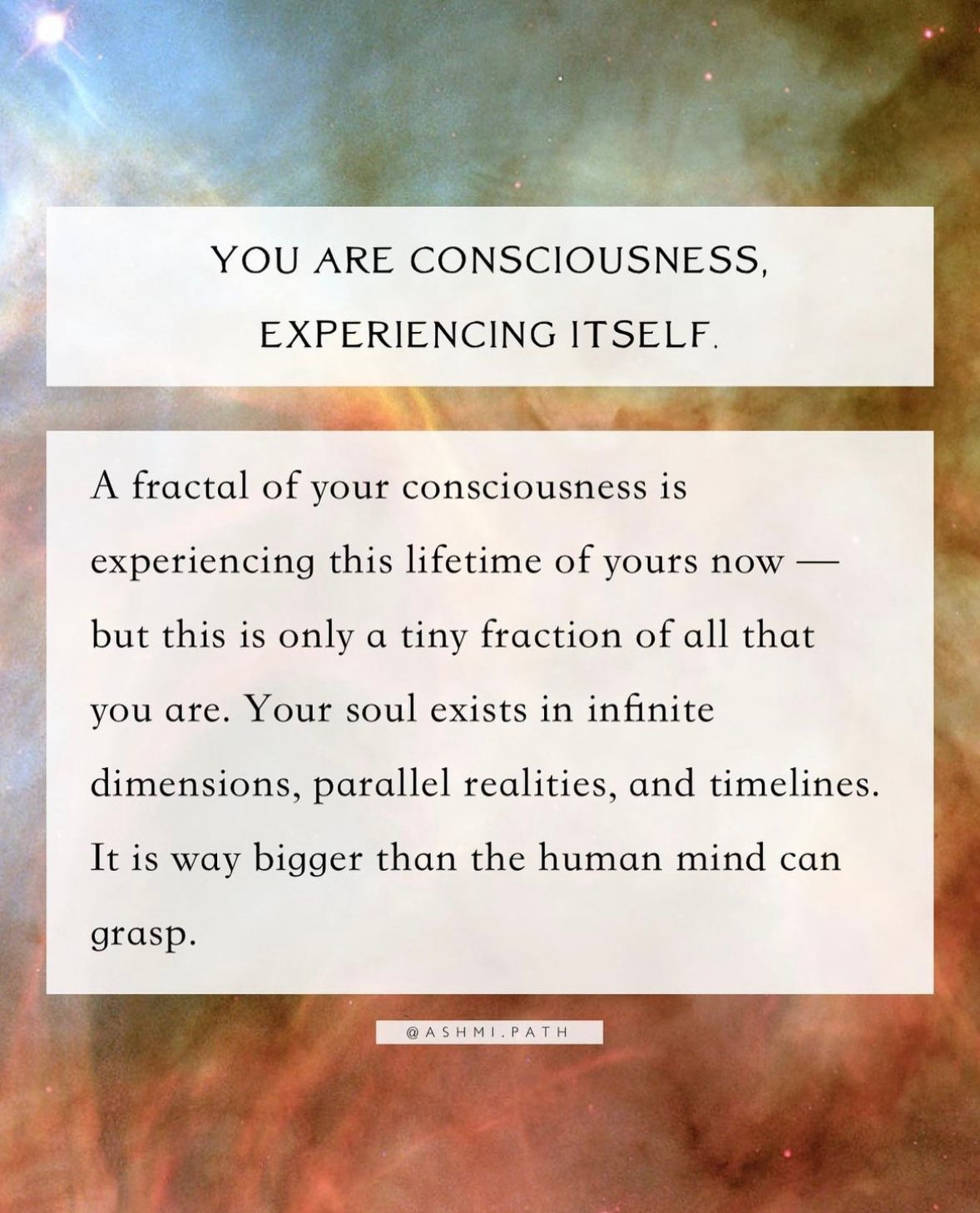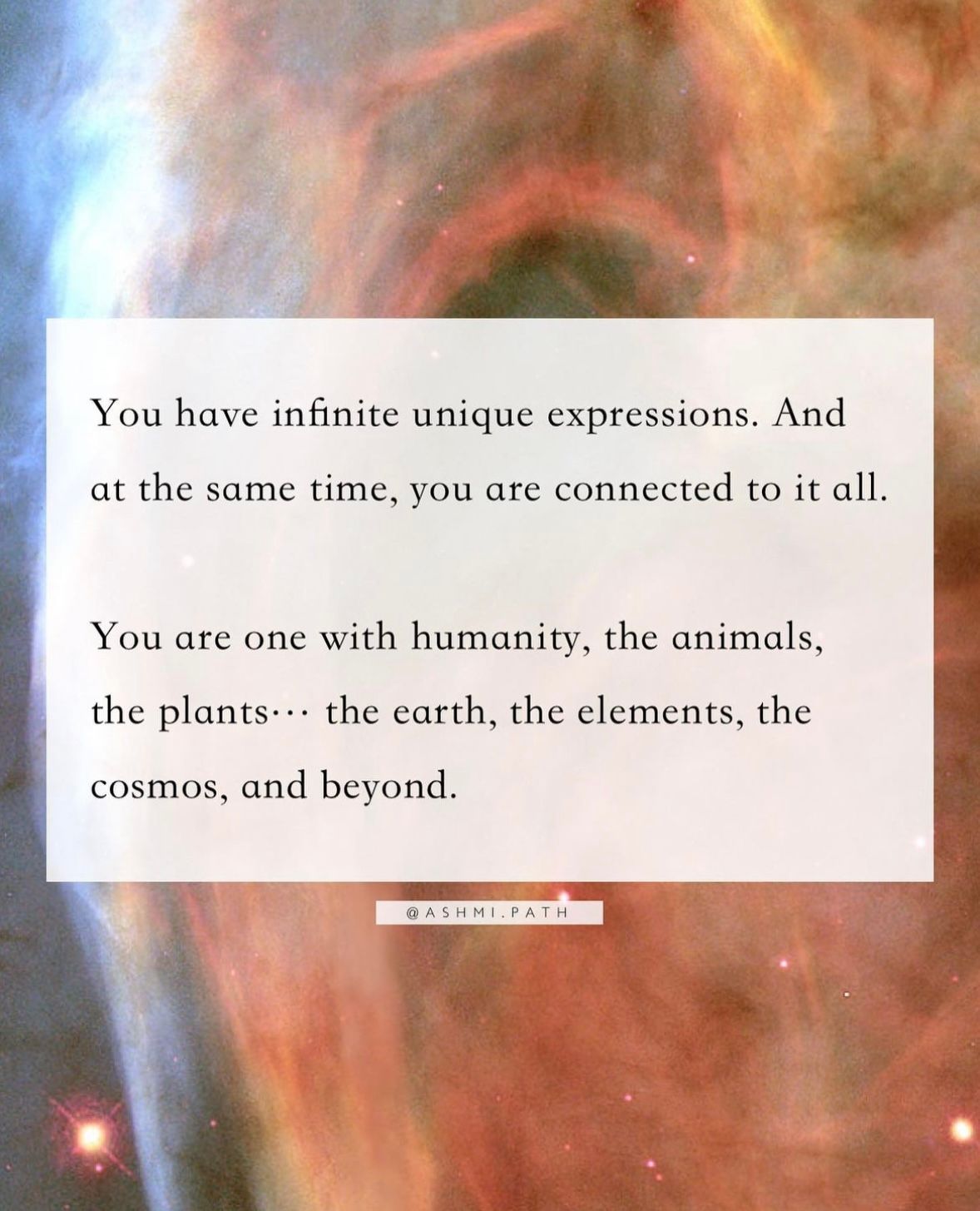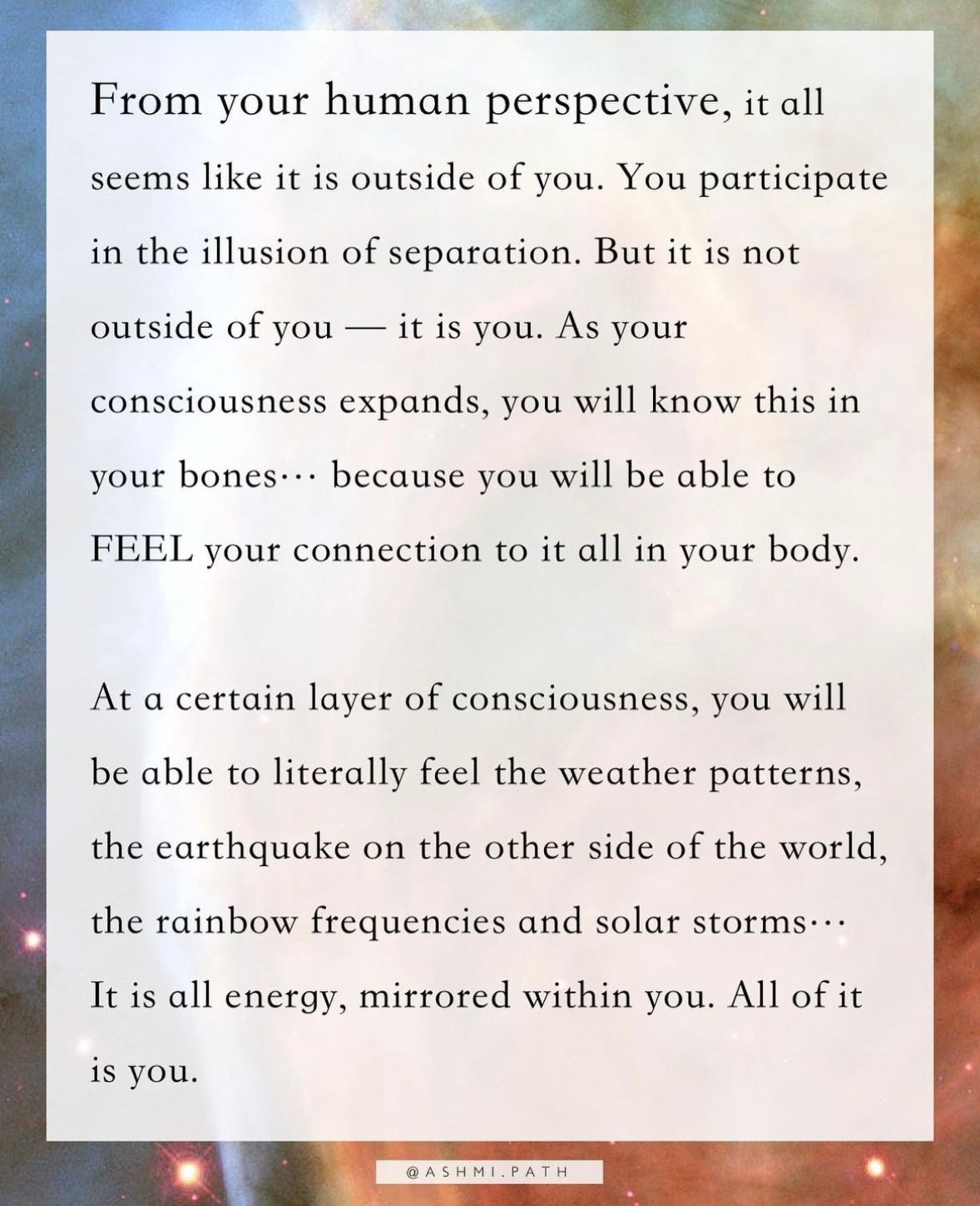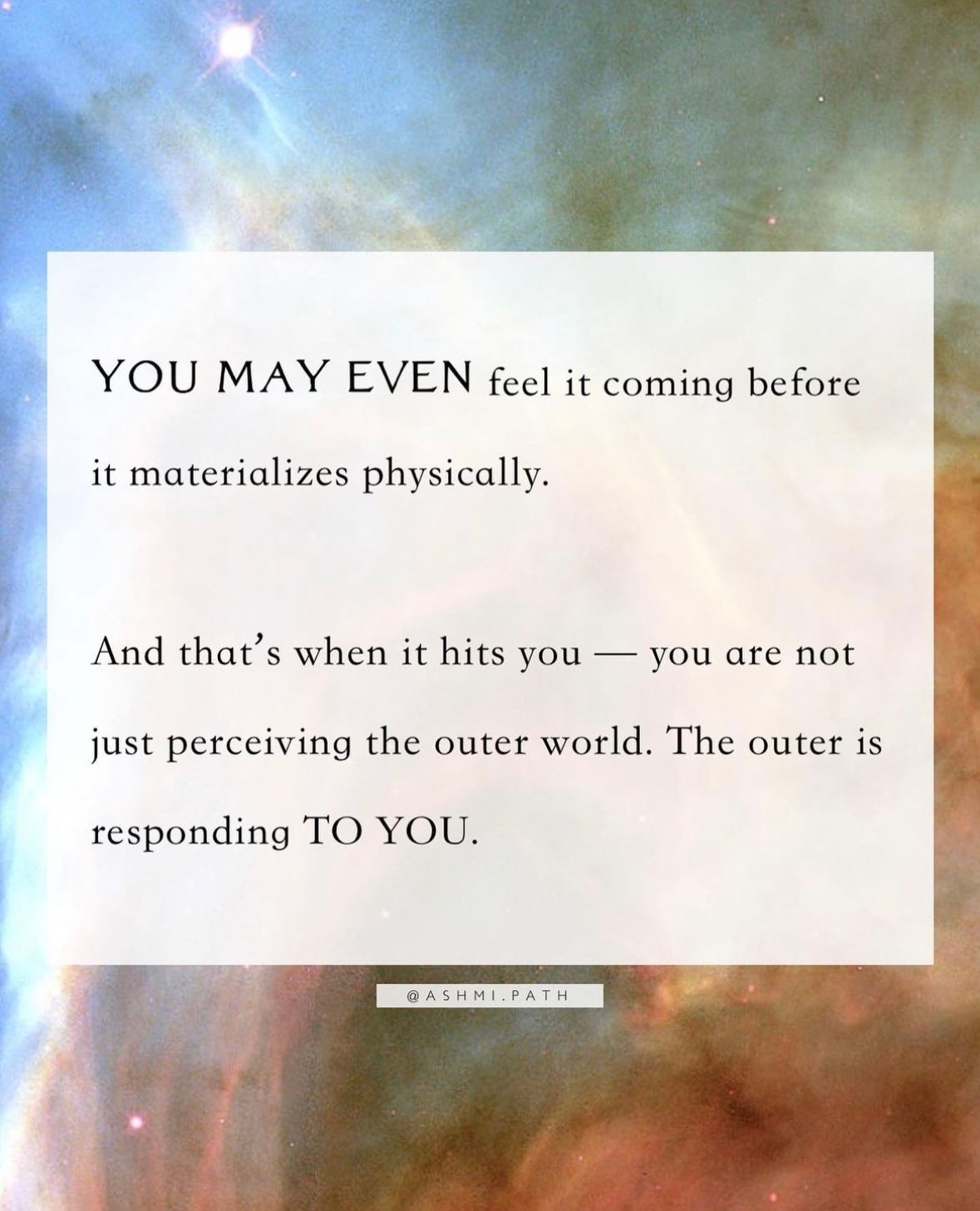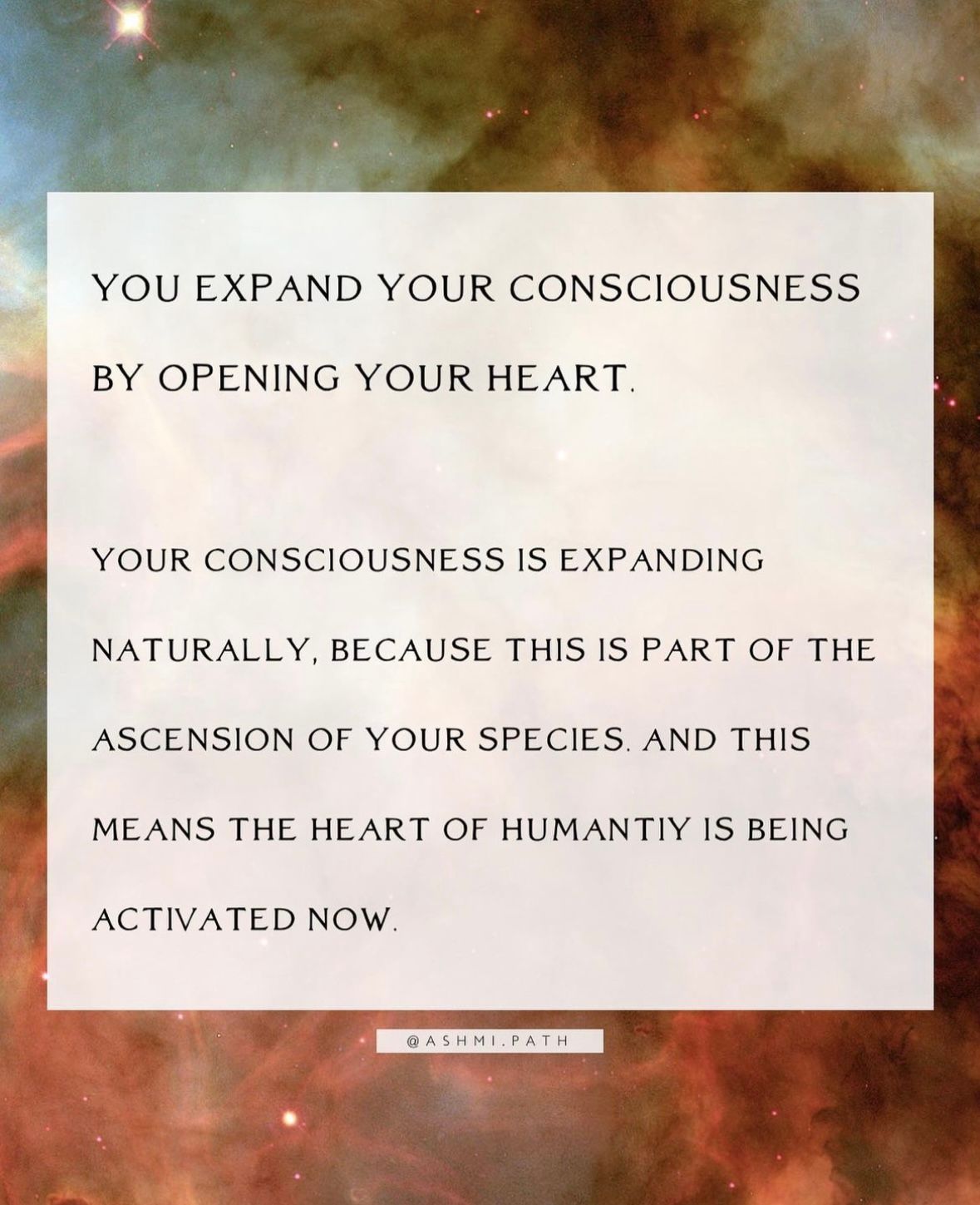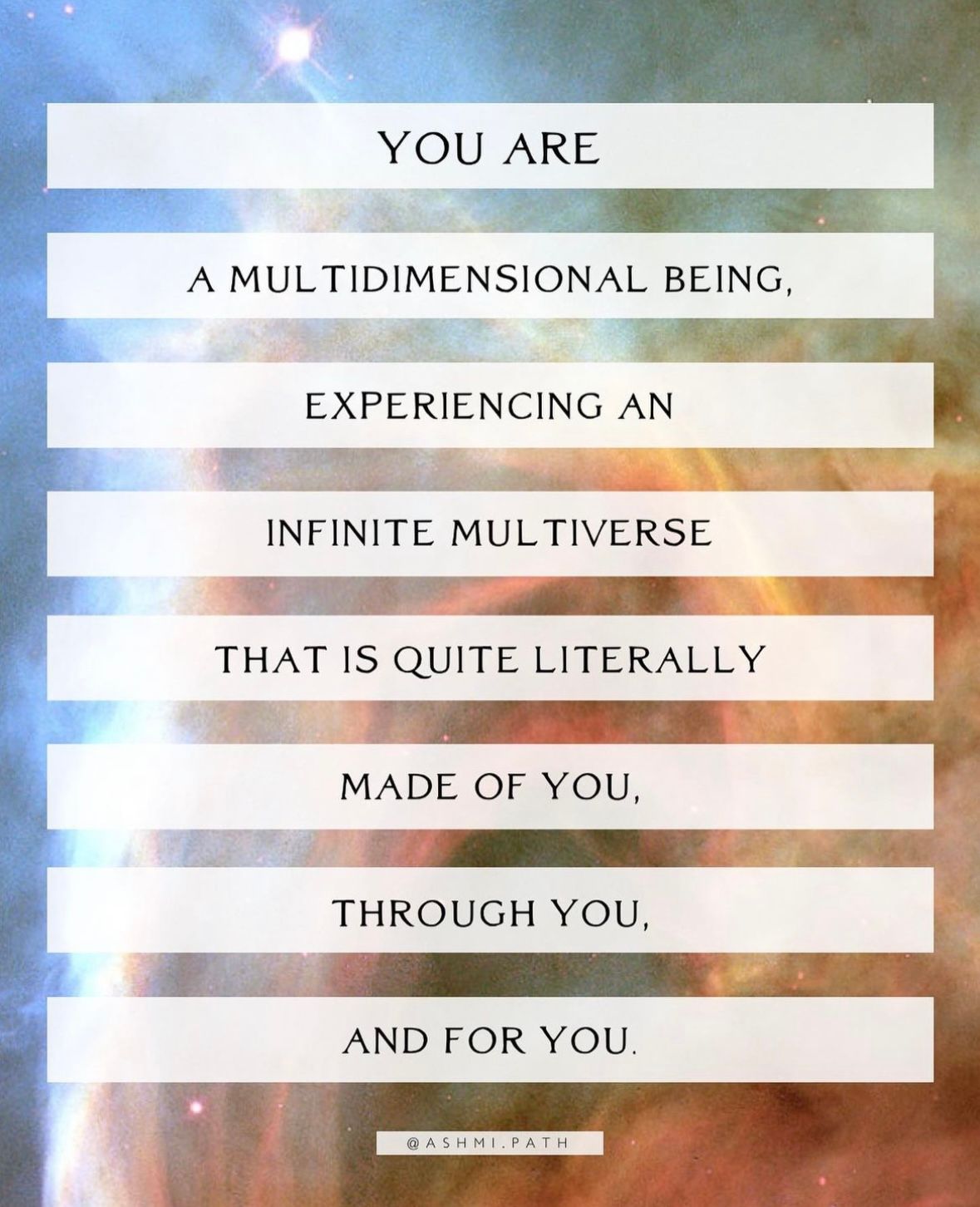 Gotta love the trippy / mind-bending posts, sprinkled between the practical posts.
~~~
THE MULTIVERSE IS NOT A "PLACE" OUTSIDE OF YOU. IT IS NOT THE GALAXIES, THE UNIVERSES, AND ALL OF SPACE (THOUGH THIS IS A GOOD METAPHOR).
This term is a human attempt to describe the infinite, multidimensional nature of consciousness — our quantum reality, where all possibilities, timelines, and dimensions exist at once.
THE MULTIVERSE IS WITHIN YOU. IT IS YOU.
As you expand your consciousness, you unlock the codes to REMEMBER and EMBODY all that you are.
You remember that you are not just this body, this name, this lifetime. You are not separate from everything around you.
YOU ARE CONSCIOUSNESS, EXPERIENCING ITSELF.
A fractal of your consciousness is experiencing this lifetime of yours now — but this is only a tiny fraction of all that you are. Your soul exists in infinite dimensions, parallel realities, and timelines. It is way bigger than the human mind can grasp.
You have infinite unique expressions. And at the same time, you are connected to it all.
You are one with humanity, the animals, the plants… the earth, the elements, the cosmos, and beyond.
From your human perspective, it all seems like it is outside of you. You participate in the illusion of separation. But it is not outside of you — it is you. As your consciousness expands, you will know this in your bones… because you will be able to FEEL your connection to it all in your body.
At a certain layer of consciousness, you will be able to literally FEEL the weather patterns, the earthquake on the other side of the world, the rainbow frequencies and solar storms… It is all energy, mirrored within you. All of it is you.
You may even feel it coming before it materializes physically. And that's when it hits you — you are not just perceiving the outer world. The outer is responding TO YOU.
YOU EXPAND YOUR CONSCIOUSNESS BY OPENING YOUR HEART.
YOUR CONSCIOUSNESS IS EXPANDING NATURALLY, BECAUSE THIS IS PART OF THE ASCENSION OF YOUR SPECIES. THE HEART OF HUMANITY IS BEING ACTIVATED NOW.
YOU ARE A MULTIDIMENSIONAL BEING, EXPERIENCING AN INFINITE MULTIVERSE THAT IS QUITE LITERALLY MADE OF YOU, THROUGH YOU, AND FOR YOU.
YOU INTEGRATE
ALL ASPECTS OF YOUR SOUL
AS YOU REMEMBER
THAT YOU ARE CONNECTED
TO IT ALL.
Written with love,
Ashmi