Your Next Leap
If you feel aimless or less attached to your dreams, you are not apathetic... You are not going backward.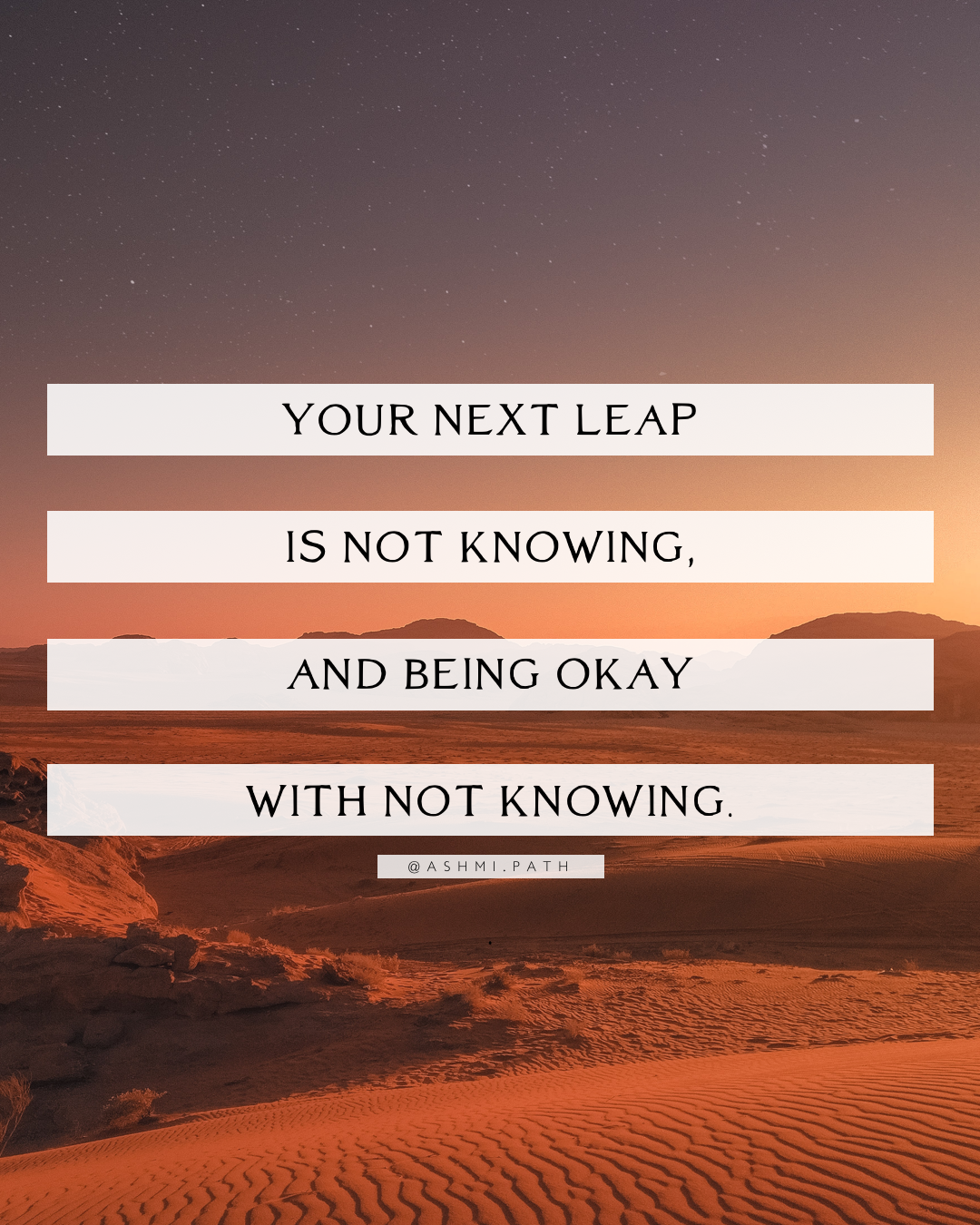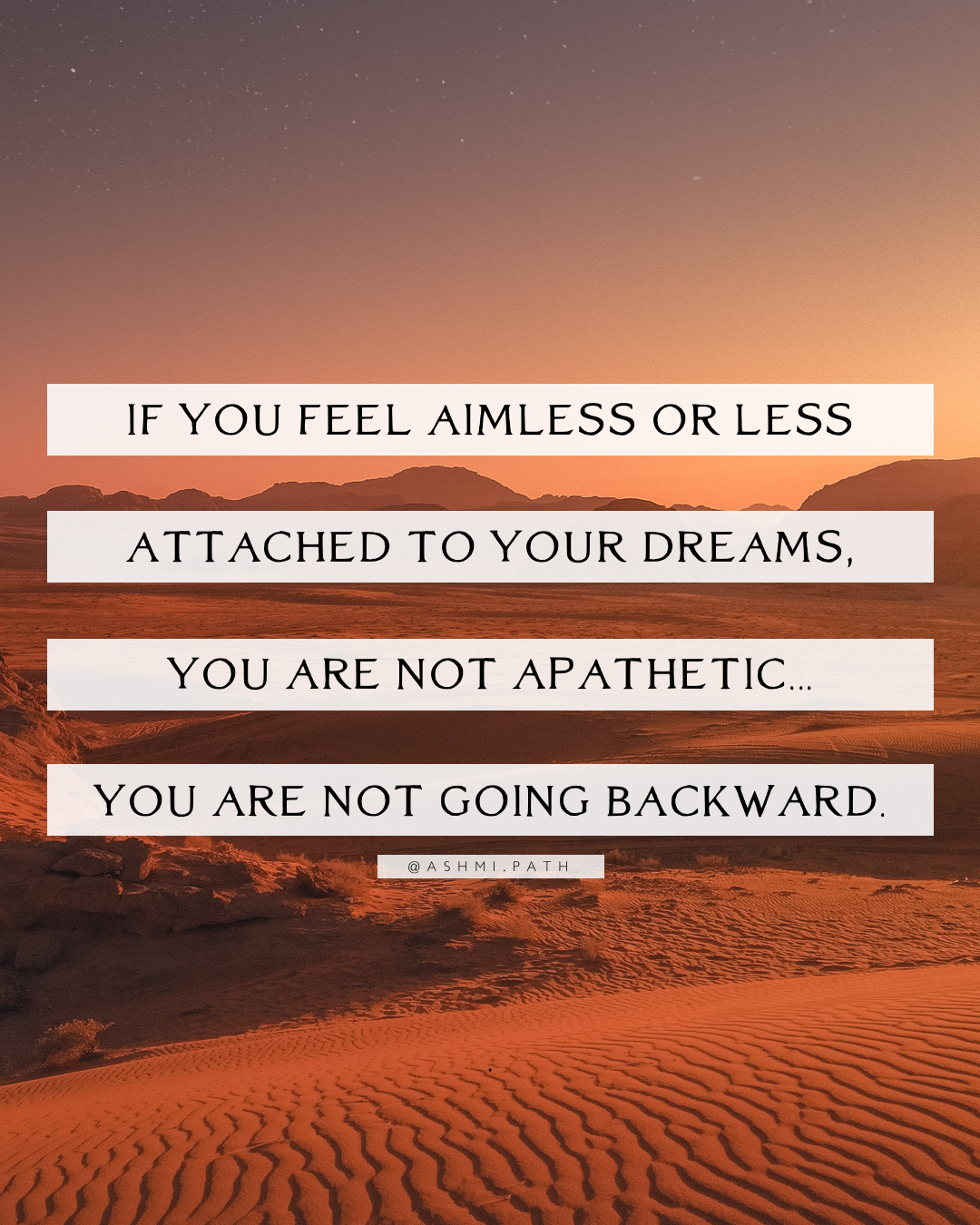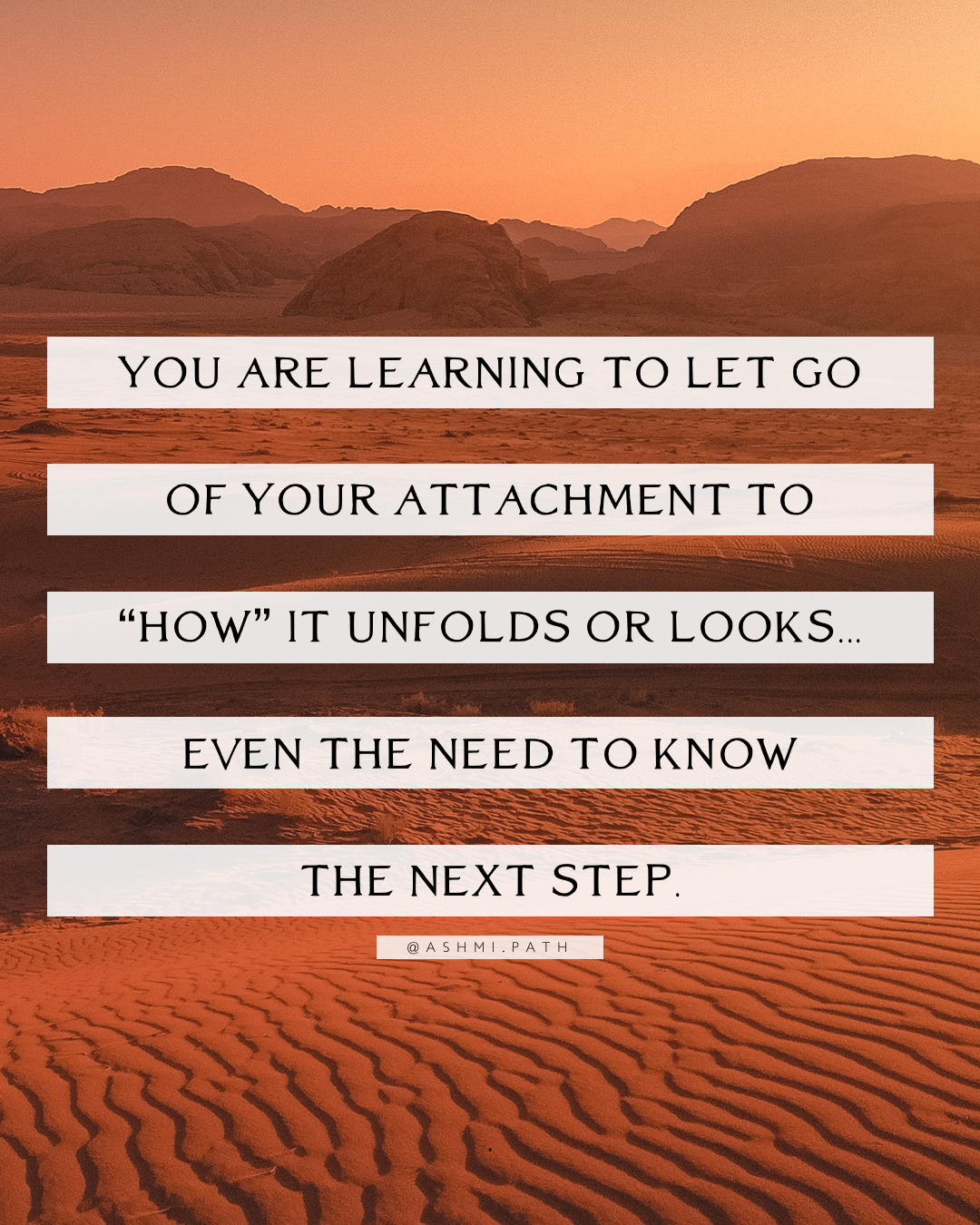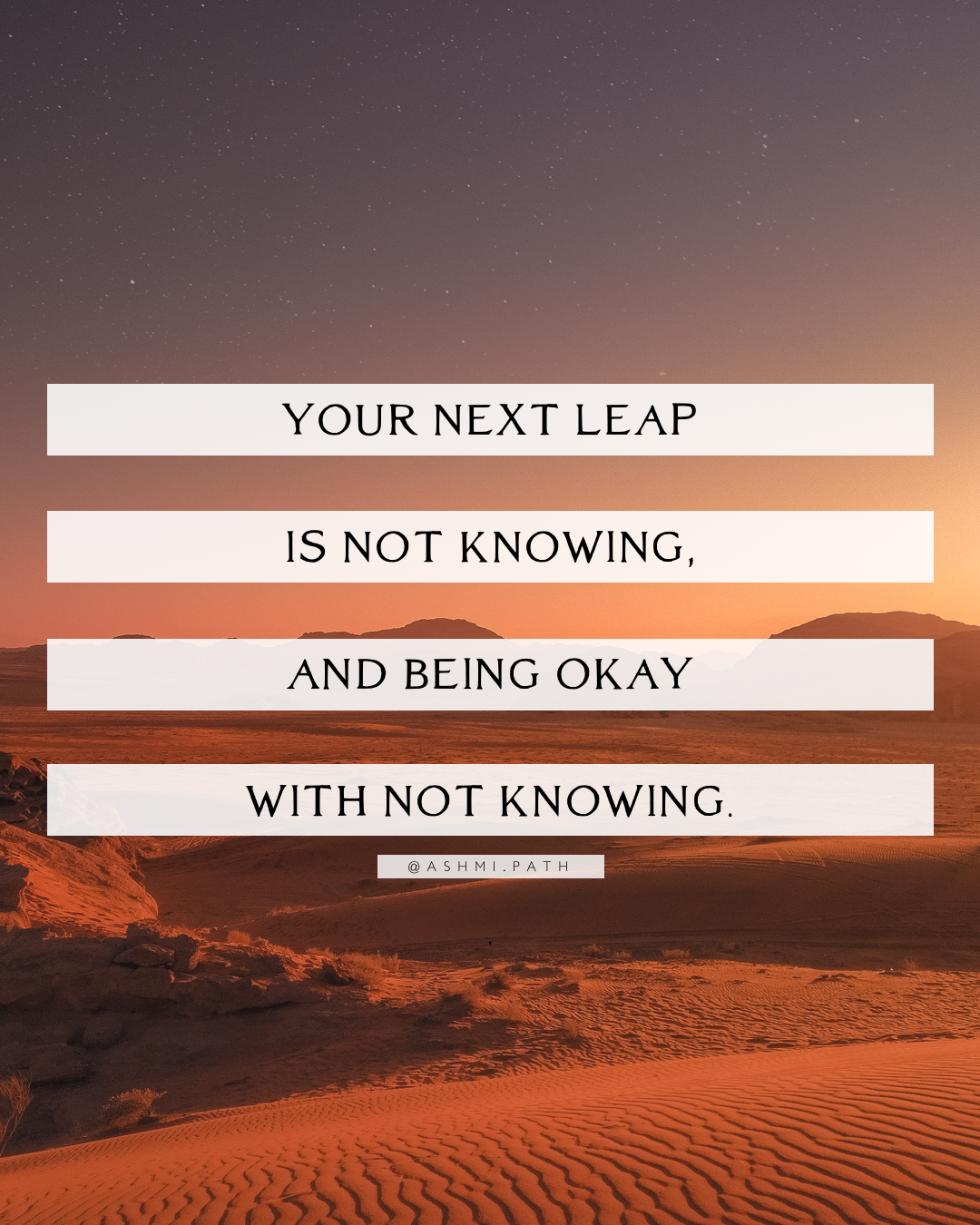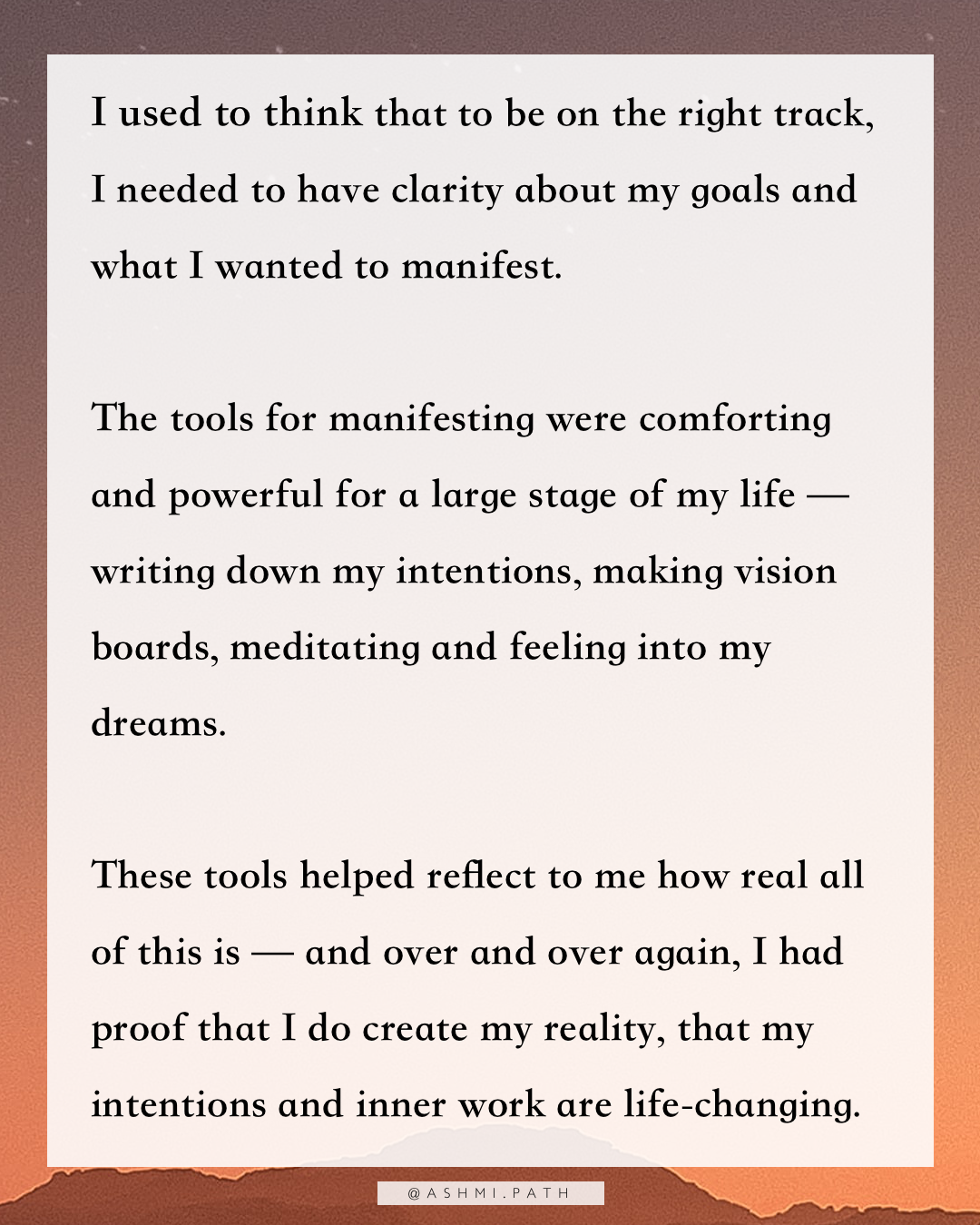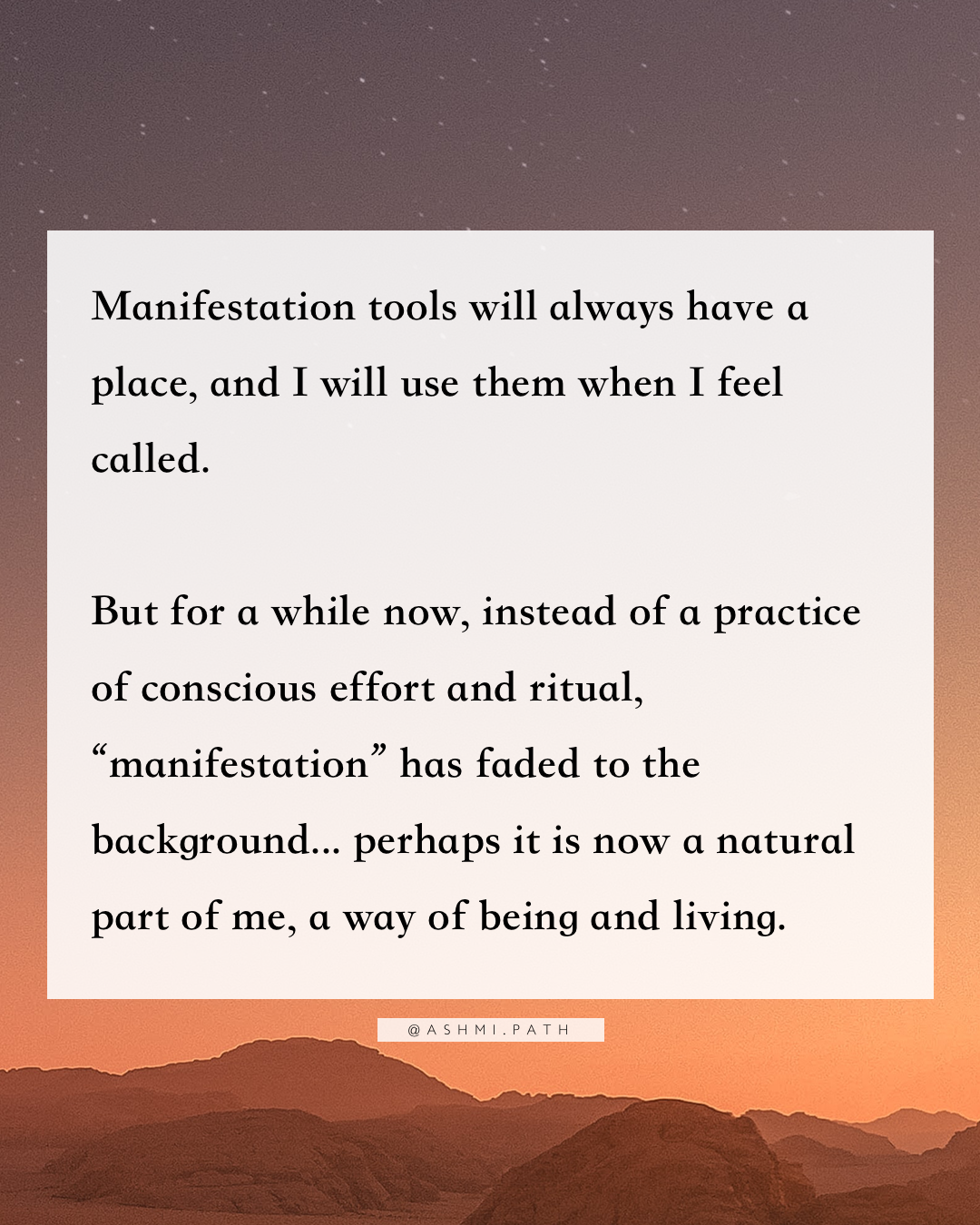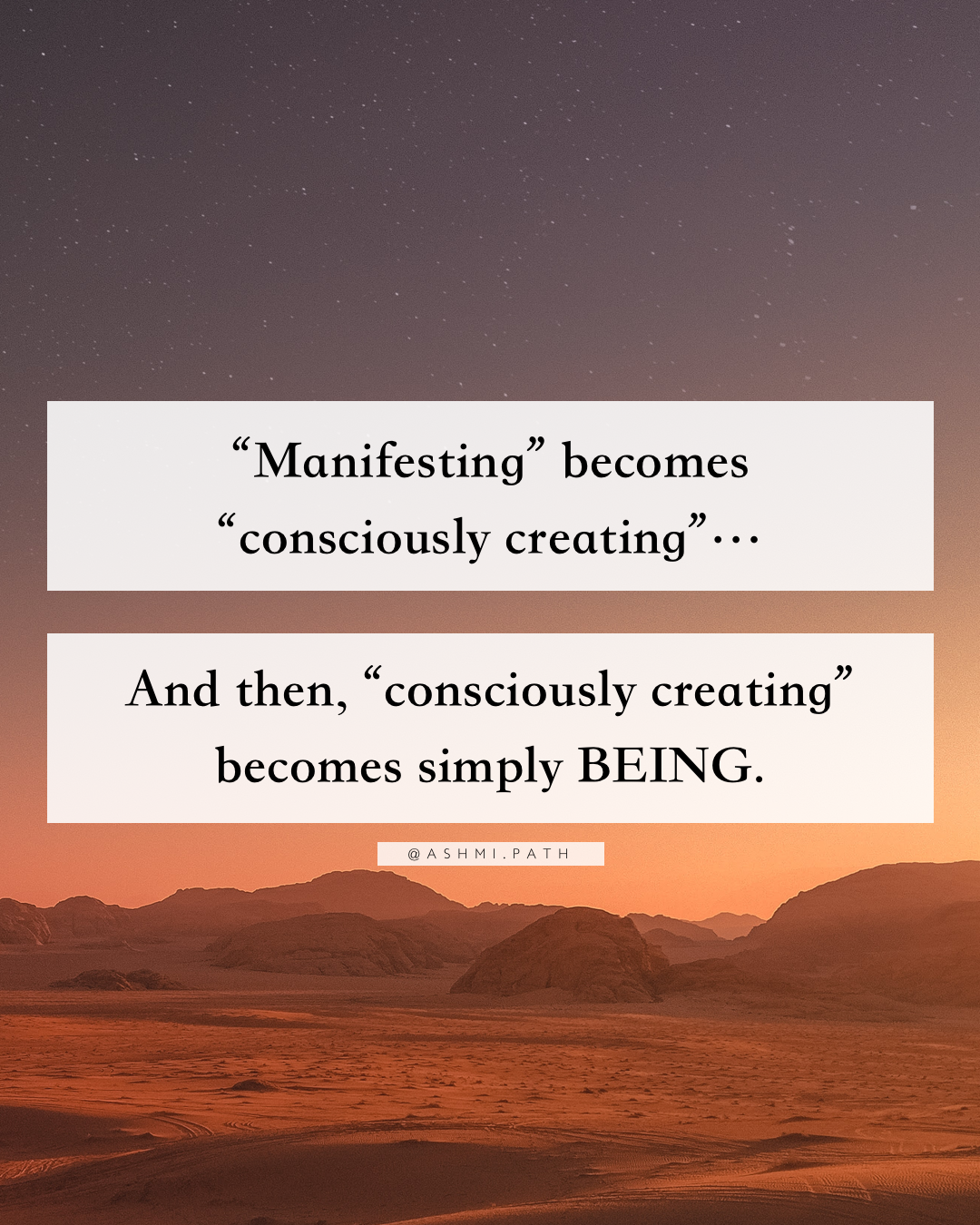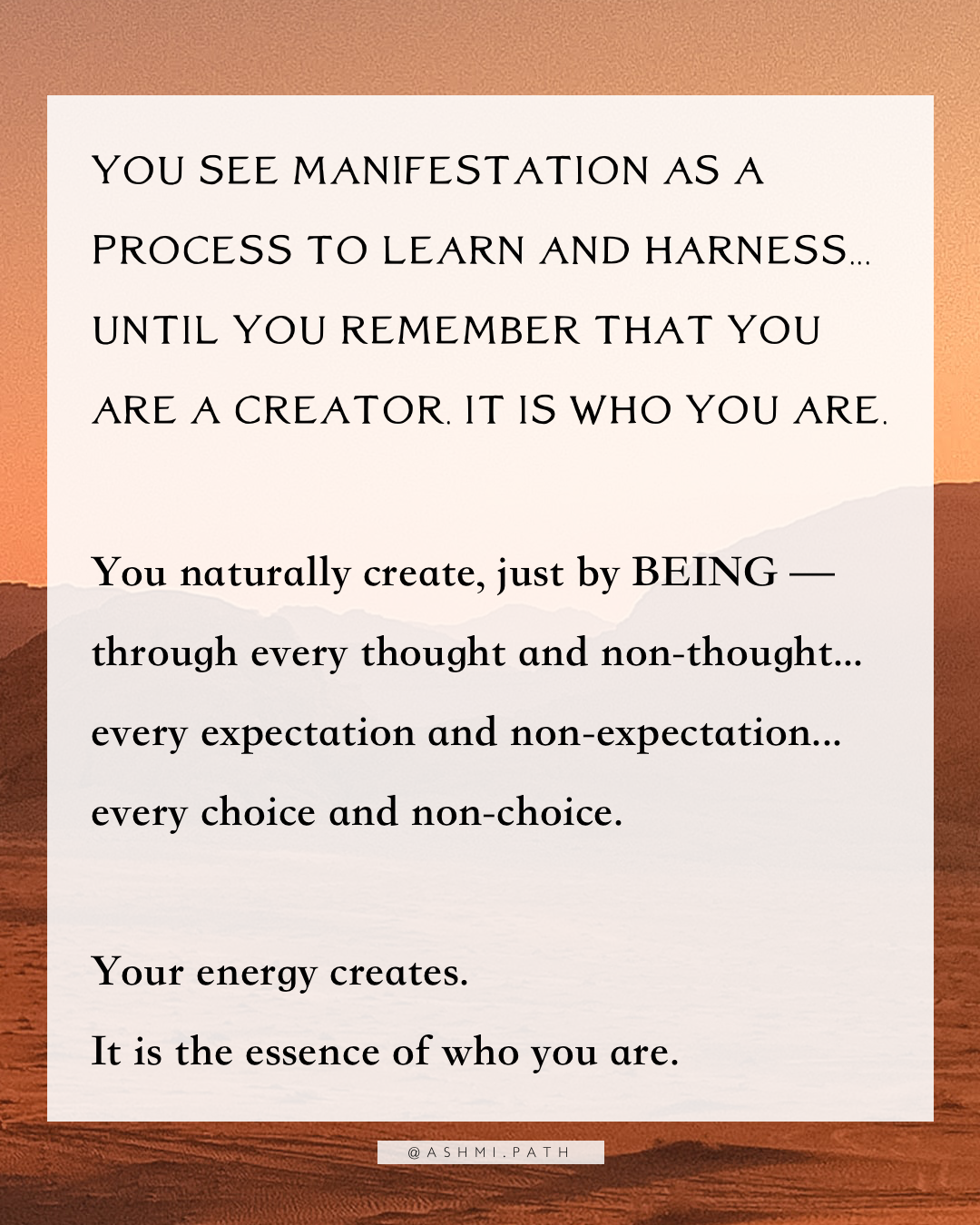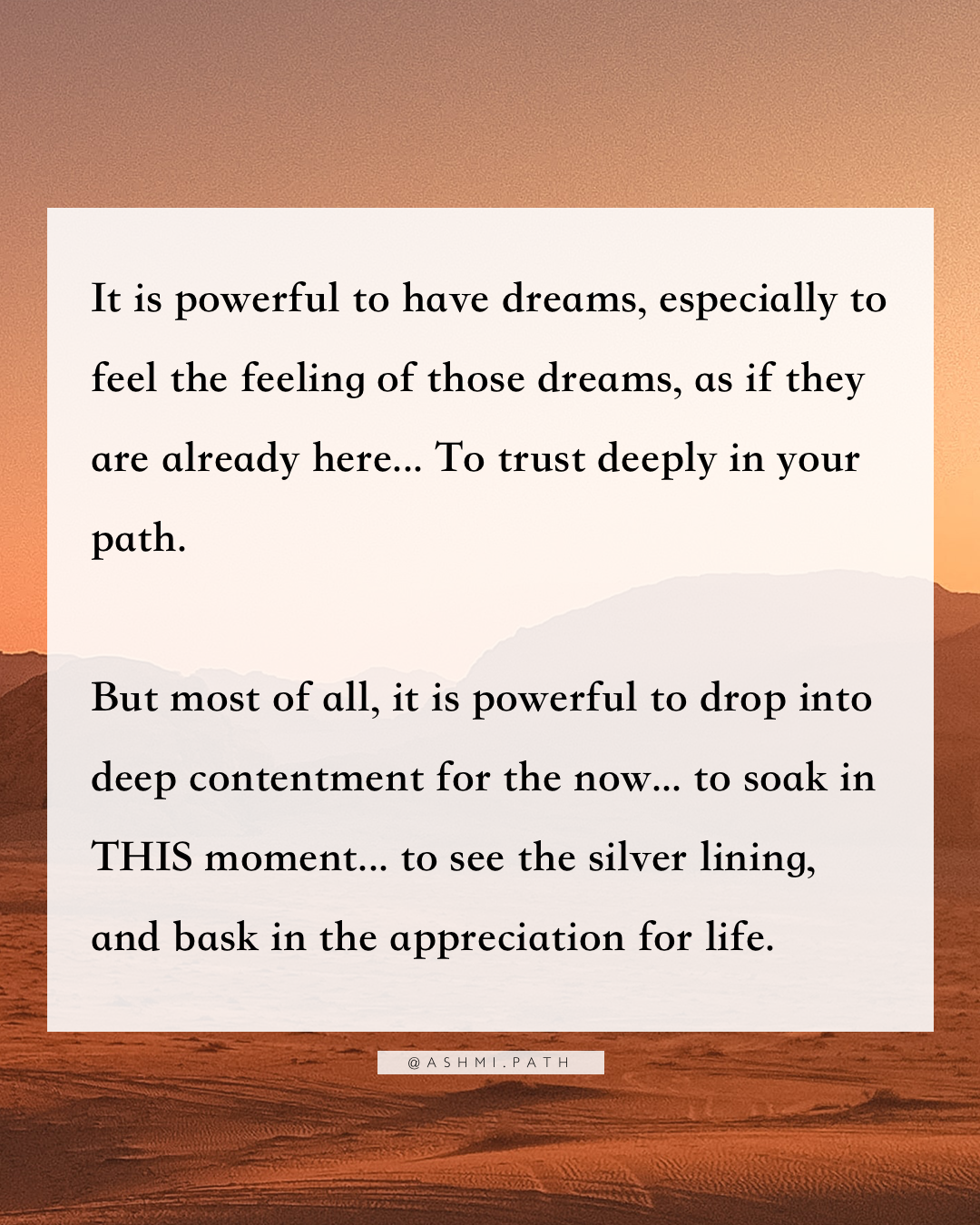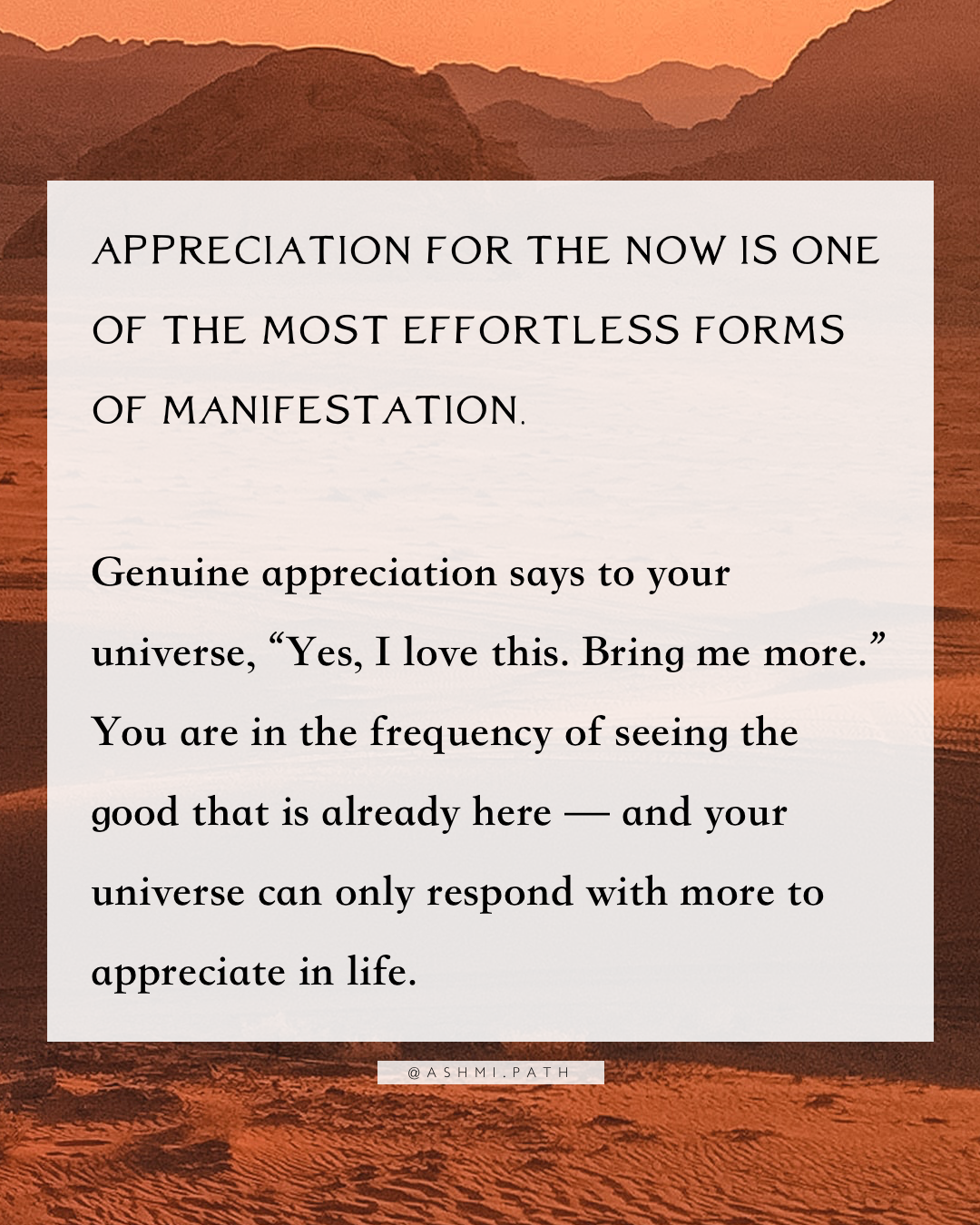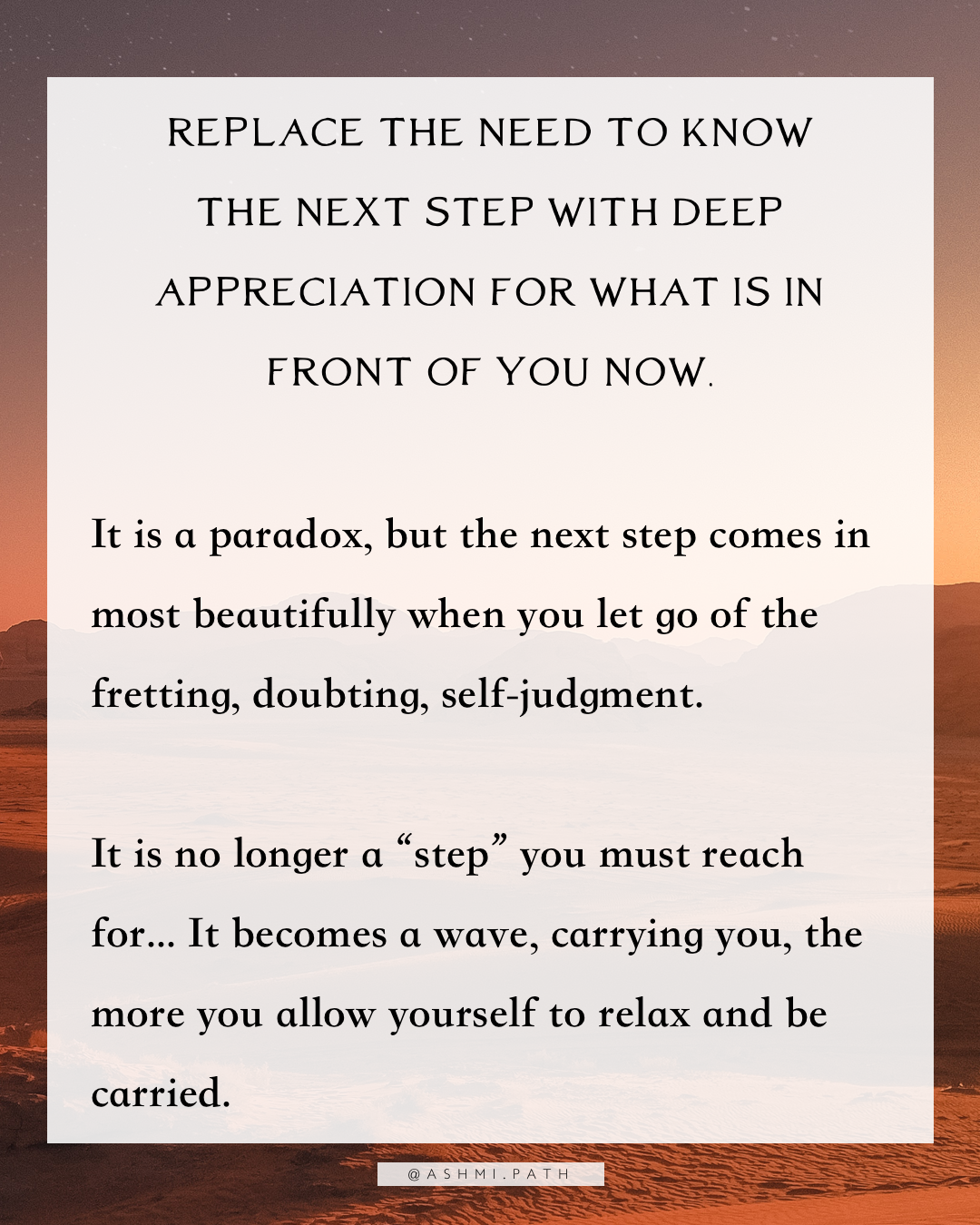 The text ~
IF YOU FEEL AIMLESS OR LESS ATTACHED TO YOUR DREAMS, YOU ARE NOT APATHETIC... YOU ARE NOT GOING BACKWARD.
YOU ARE LEARNING TO LET GO OF YOUR ATTACHMENT TO "HOW" IT UNFOLDS OR LOOKS... EVEN THE NEED TO KNOW THE NEXT STEP.
Your next leap is in not knowing, and being okay with not knowing.
I used to think that to be on the right track, I needed to have clarity about my goals and what I wanted to manifest.
The tools for manifesting were comforting and powerful for a large stage of my life — writing down my intentions, making vision boards, meditating and feeling into my dreams.
These tools helped reflect to me how real all of this is — and over and over again, I had proof that I do create my reality, that my intentions and inner work are life-changing.
These manifestation tools will always have a place, and I will continue to use them when I feel called.
But for a while now, instead of a practice of conscious effort and ritual, "manifestation" has faded to the background... perhaps it is now a natural part of me, a way of being and living.
"Manifesting" becomes "consciously creating"... And then, "consciously creating" becomes simply BEING.
YOU SEE MANIFESTATION AS A PROCESS TO LEARN AND HARNESS... UNTIL YOU REMEMBER THAT YOU ARE A CREATOR. IT IS WHO YOU ARE.
You naturally create, just by BEING — through every thought and non-thought... every expectation and non-expectation... every choice and non-choice.
Your energy creates. It is the essence of who you are.
It is powerful to have dreams, especially to feel the feeling of those dreams, as if they are already here... To trust deeply in your path.
But most of all, it is powerful to drop into deep contentment for the now... to soak in THIS moment... to see the silver lining, and bask in the appreciation for life.
APPRECIATION FOR THE NOW IS ONE OF THE MOST EFFORTLESS FORMS OF MANIFESTATION.
Genuine appreciation says to your universe, "Yes, I love this. Bring me more." You are in the frequency of seeing the good that is already here — and your universe can only respond with more to appreciate in life.
REPLACE THE NEED TO KNOW THE NEXT STEP WITH DEEP APPRECIATION FOR WHAT IS IN FRONT OF YOU NOW.
It is a paradox, but the next step comes in most beautifully when you let go of the fretting, doubting, self-judgment.
It is no longer a "step" you must reach for... It becomes a wave, carrying you, the more you allow yourself to relax and be carried.
Written with love,
Ashmi