2022 Was Wild - In all the Unexpected Ways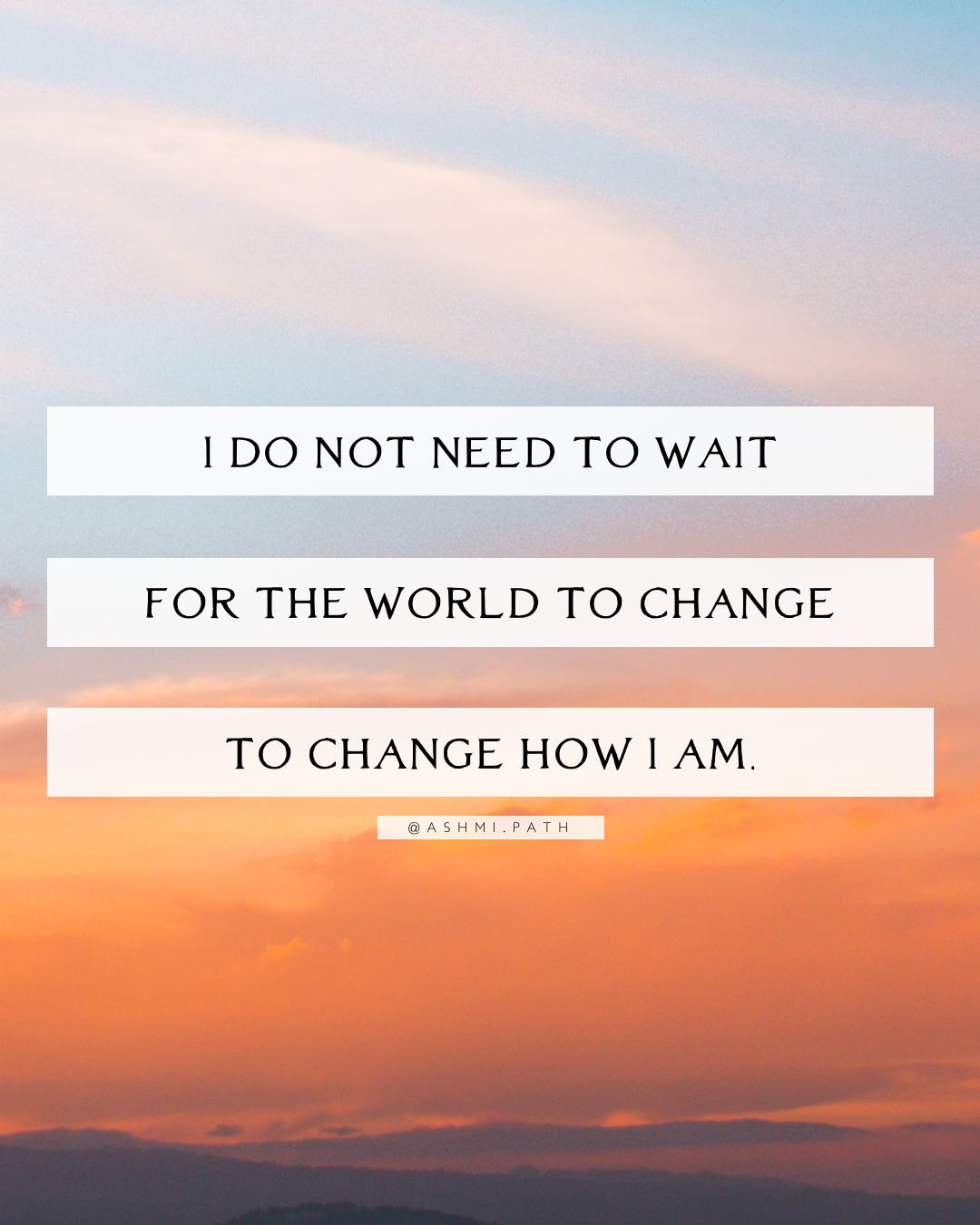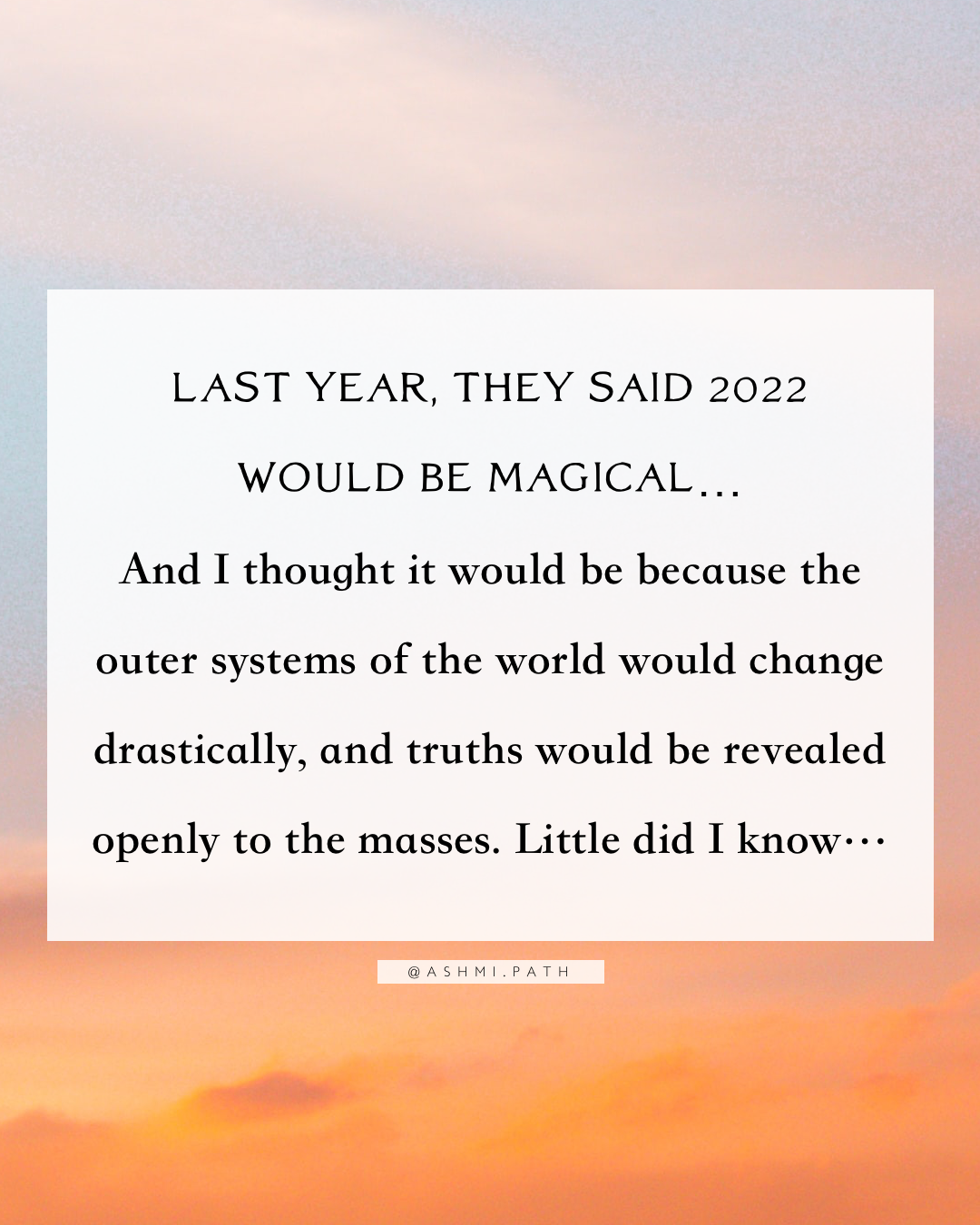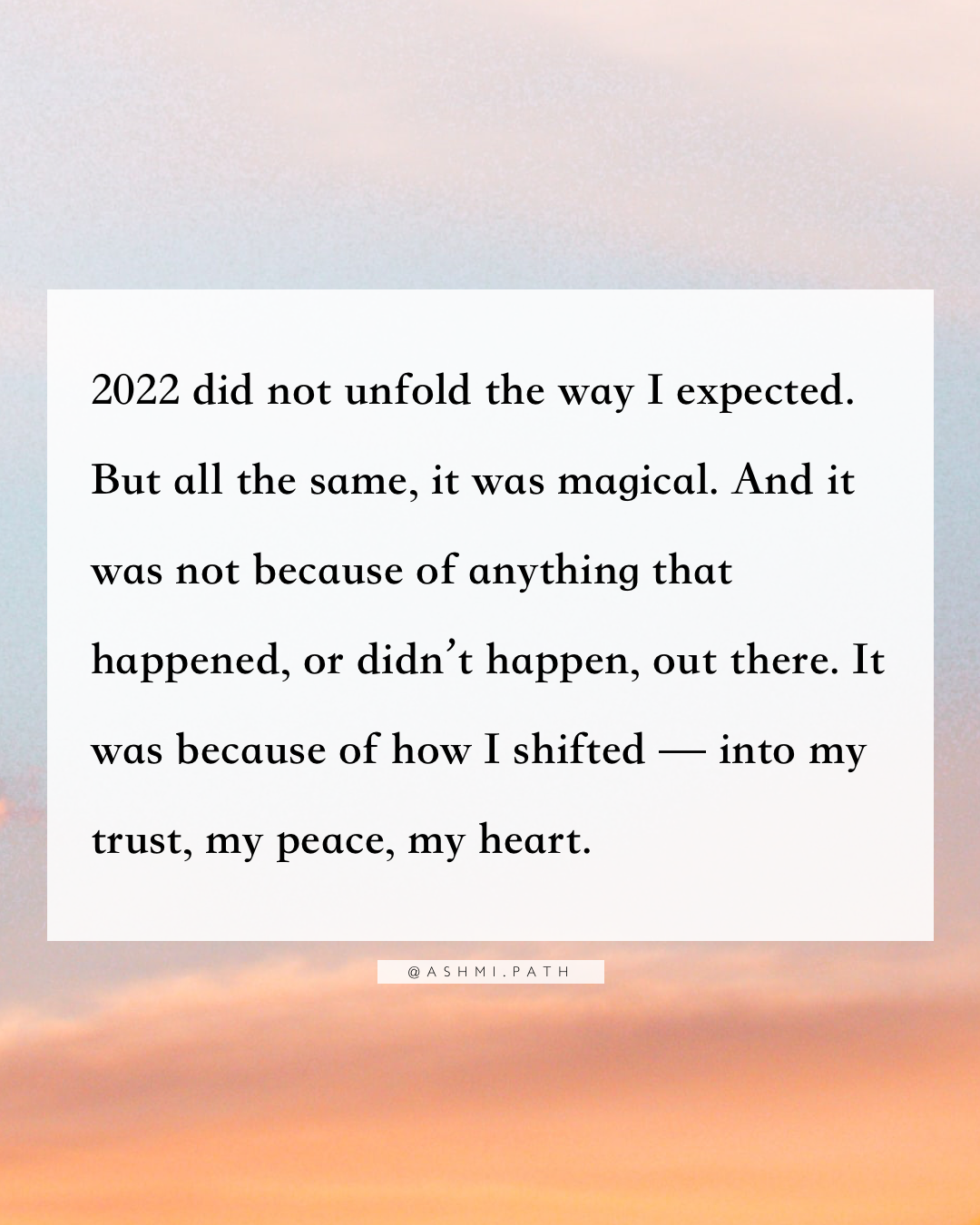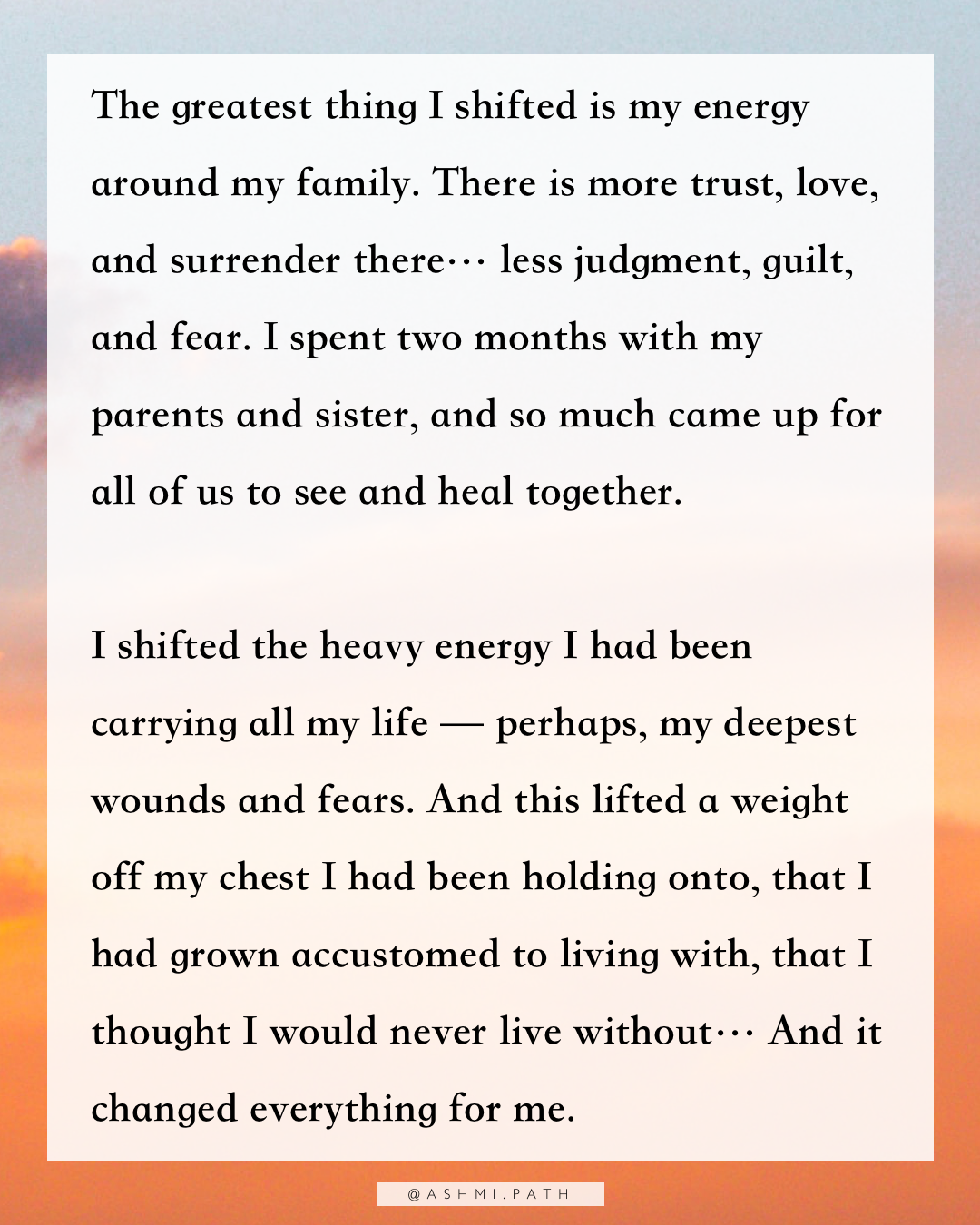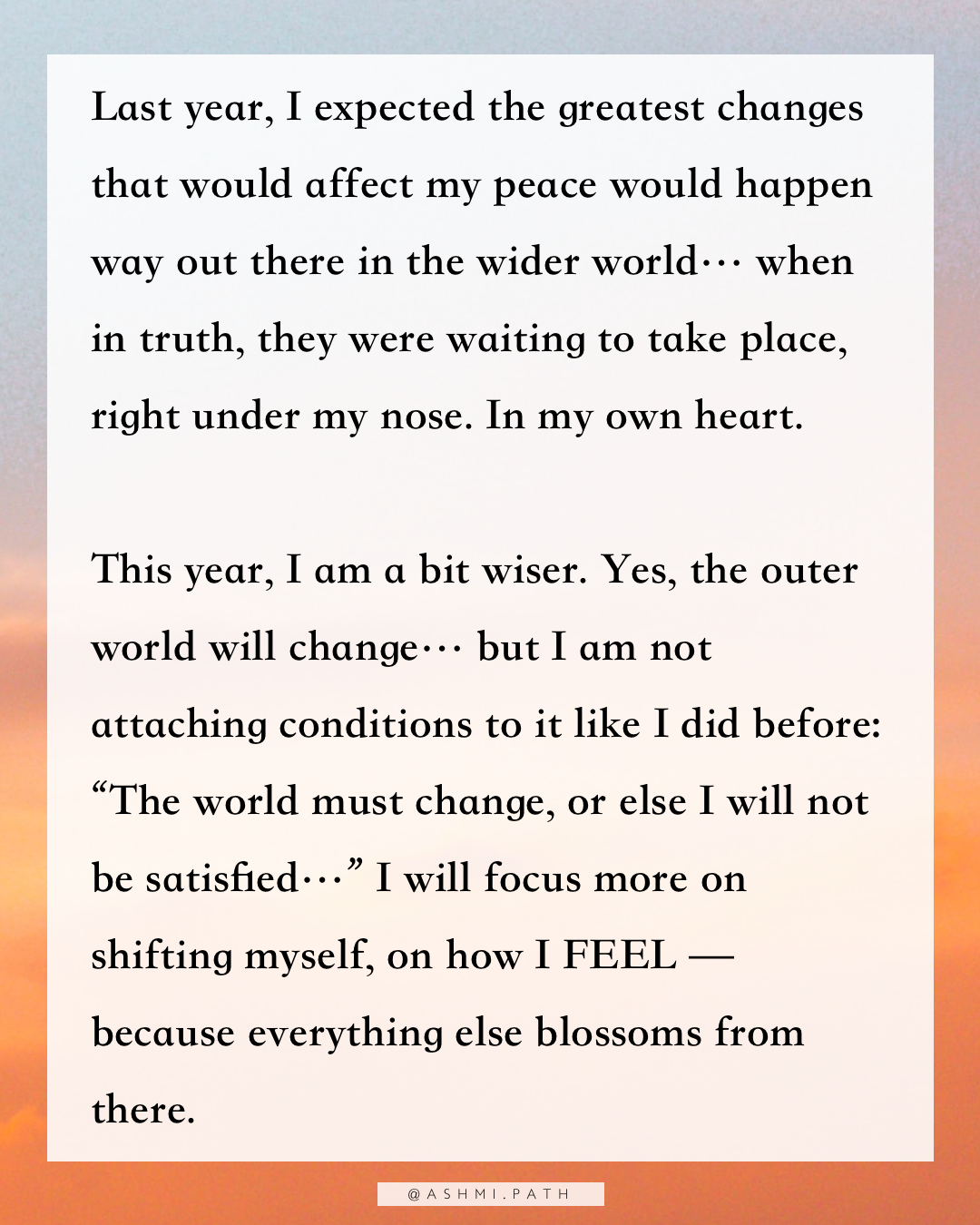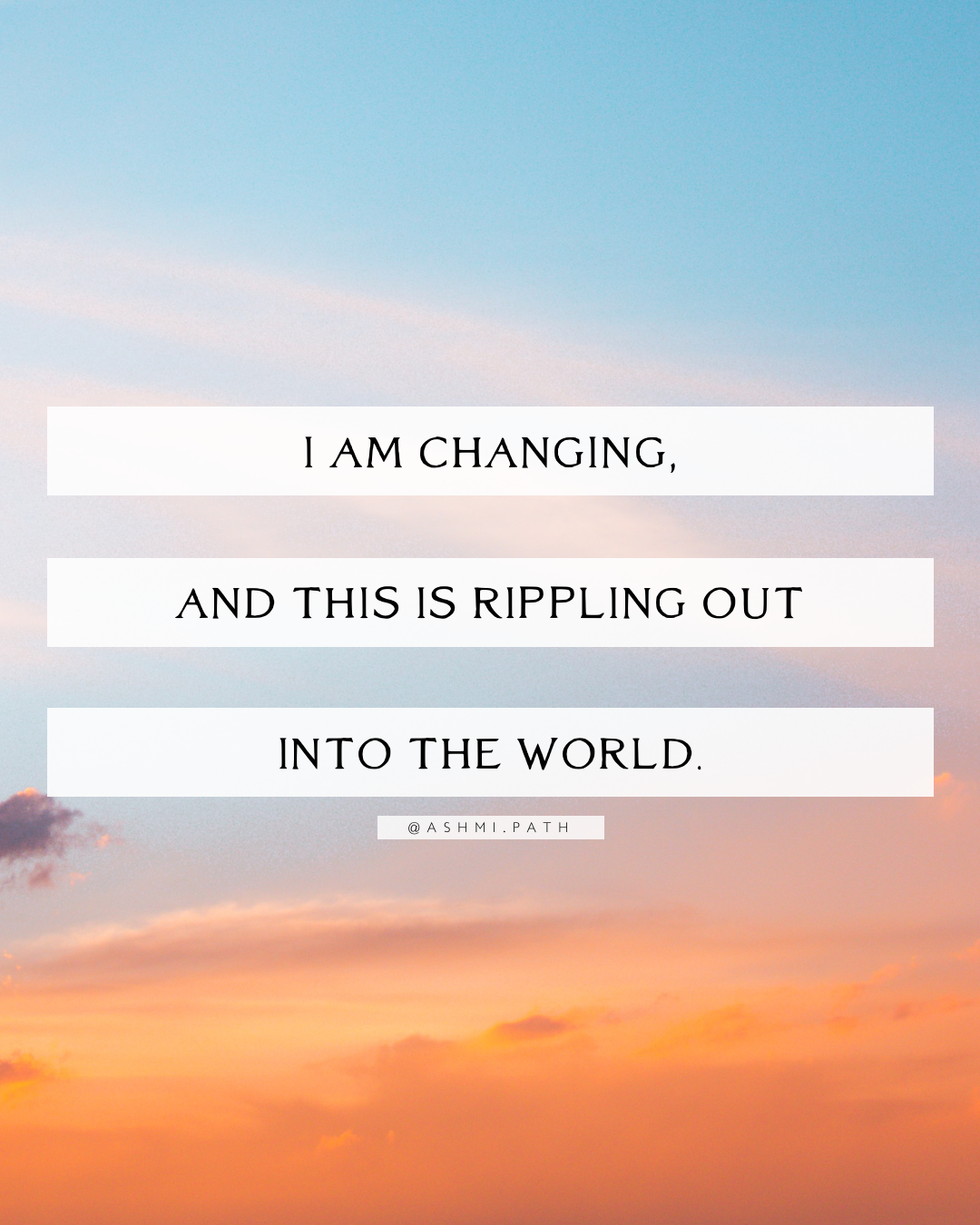 Last year, they said 2022 would be magical... And I thought it would be because the outer systems of the world would change drastically, and truths would be revealed openly to the masses.
2022 did not unfold the way I expected. But all the same, it was magical. And it was not because of anything that happened, or didn't happen, out there. It was because of how I shifted — into my trust, my peace, my heart.
Last year, I thought everything is going to look different by the end of 2022. I was still looking "out there" for the proof, the changes, the shifts. But the greatest change did not happen out there. It happened in me. And you.
No matter how it looks out there, how I FEEL is different. And this is what matters most, because it is from this frequency within that I can shift my outer world.
The greatest thing I shifted is my energy around my family. There is more trust, love, and surrender there… less judgment, guilt, and fear. I spent two months with my parents and sister, and so much came up for all of us to see and heal together.
I shifted the heavy energy I had been carrying all my life — perhaps, my deepest wounds and fears. And this lifted a weight off my chest I had been holding onto, that I had grown accustomed to living with, that I thought I would never live without… And it changed everything for me.
Last year, I expected the greatest changes that would affect my peace would happen way out there in the wider world… when in truth, they were waiting to take place, right under my nose. In my own heart.
This year, I am a bit wiser. Yes, the outer world will change… but I am not attaching conditions to it like I did before: "The world must change, or else I will not be satisfied…" I will focus more on shifting myself, on how I FEEL — because everything else blossoms from there.
I AM CHANGING, AND THIS IS RIPPLING OUT INTO THE WORLD.
I DO NOT NEED TO WAIT FOR THE WORLD TO CHANGE TO CHANGE HOW I AM.
Written with love,
Ashmi