Choosing Ease or Challenge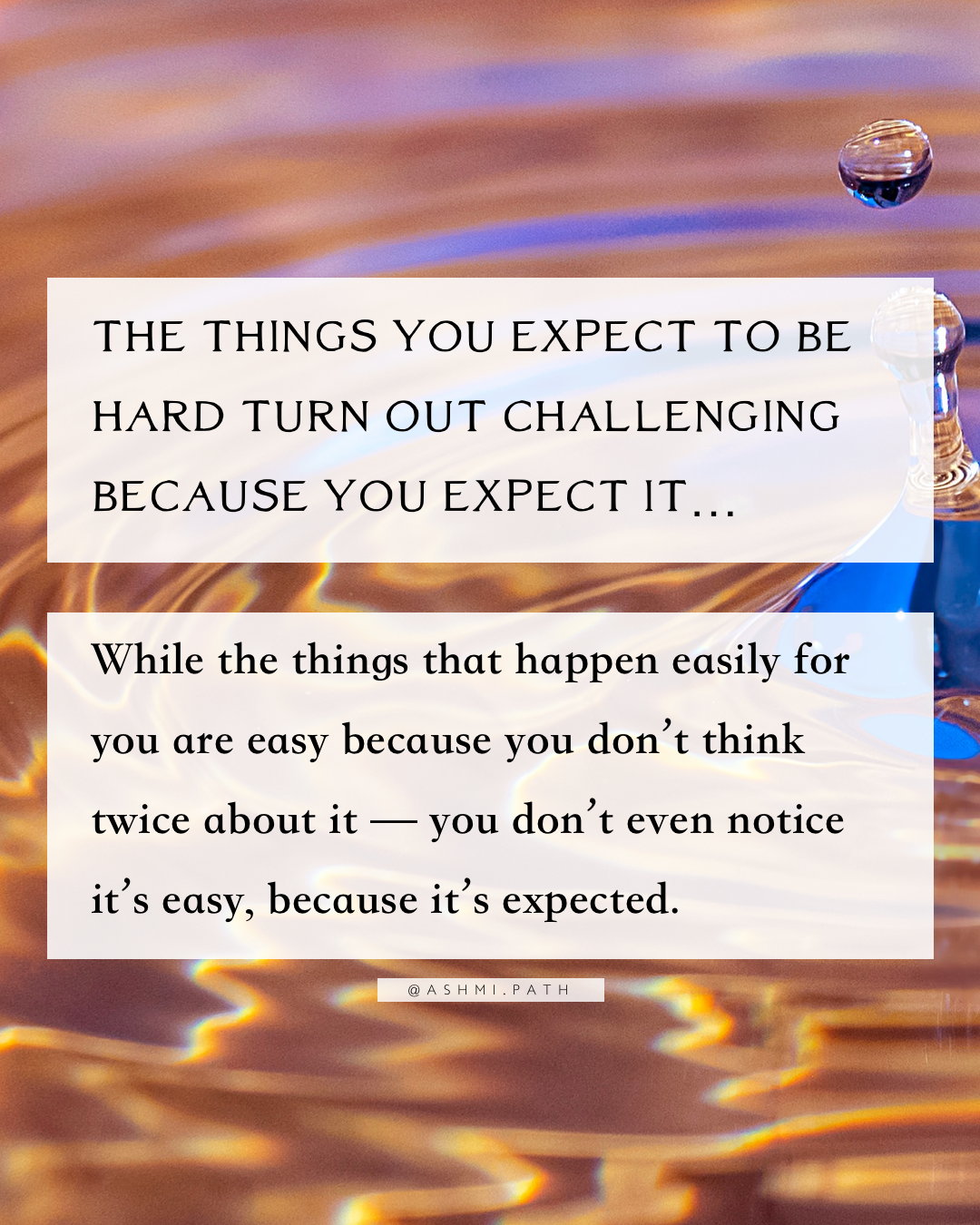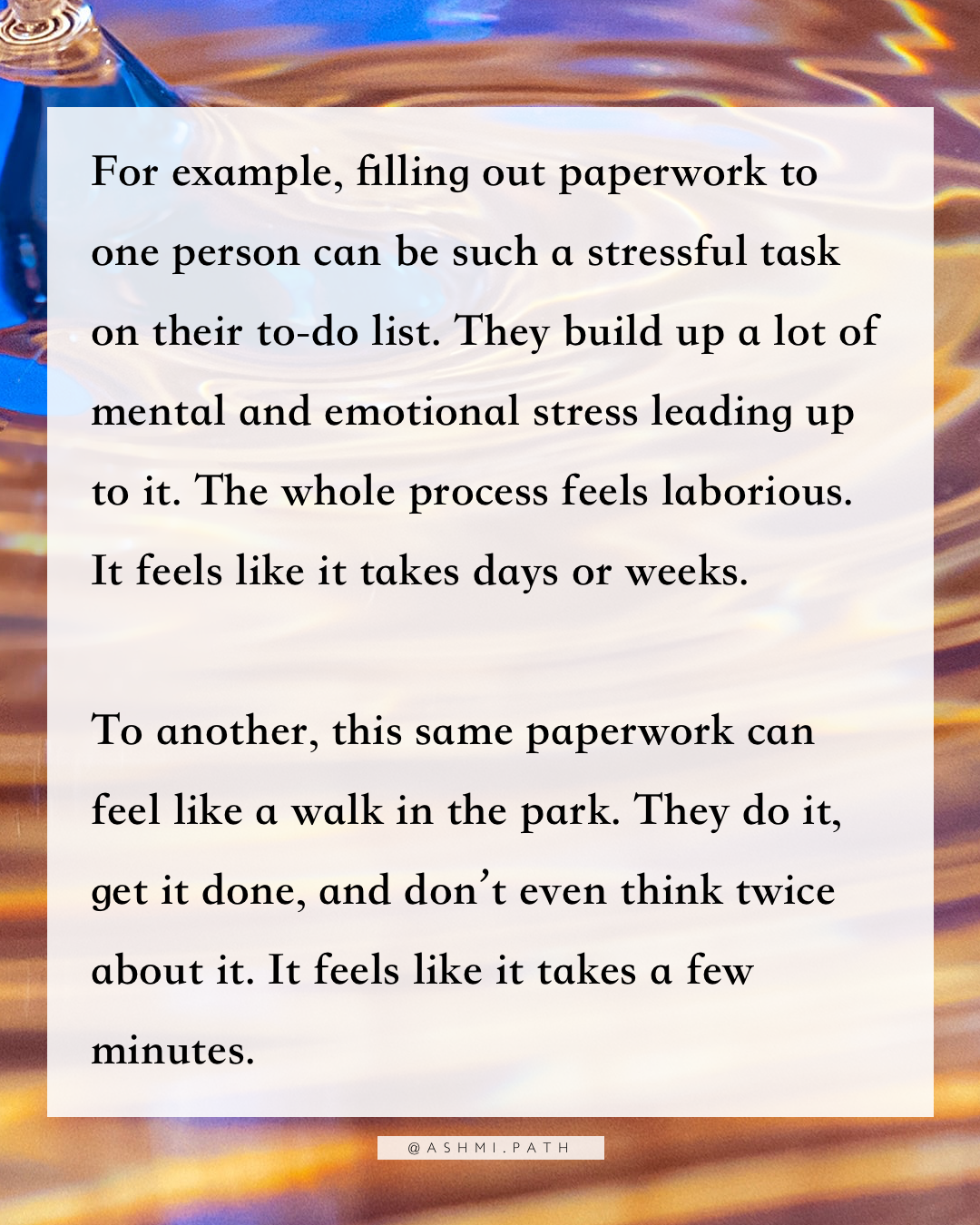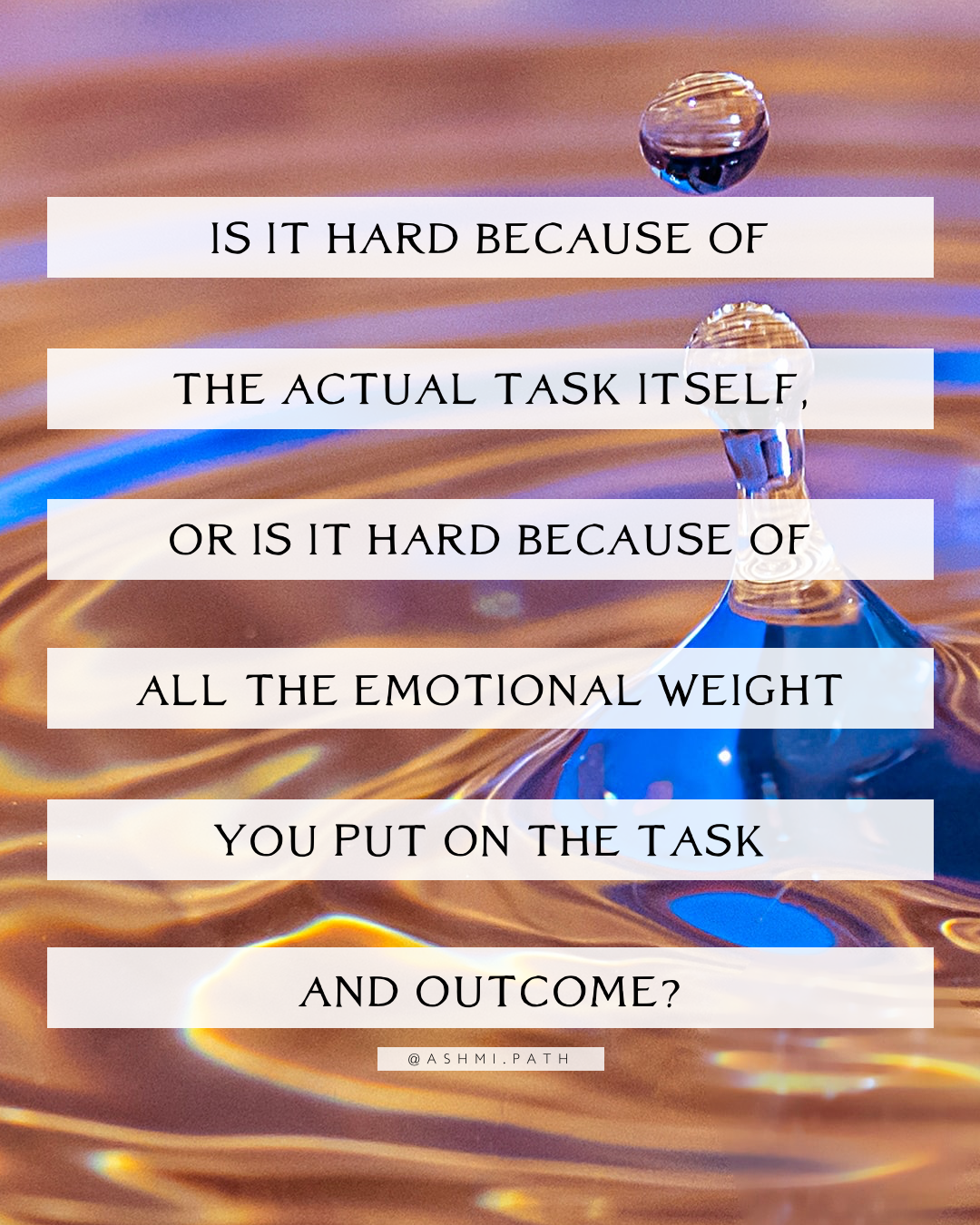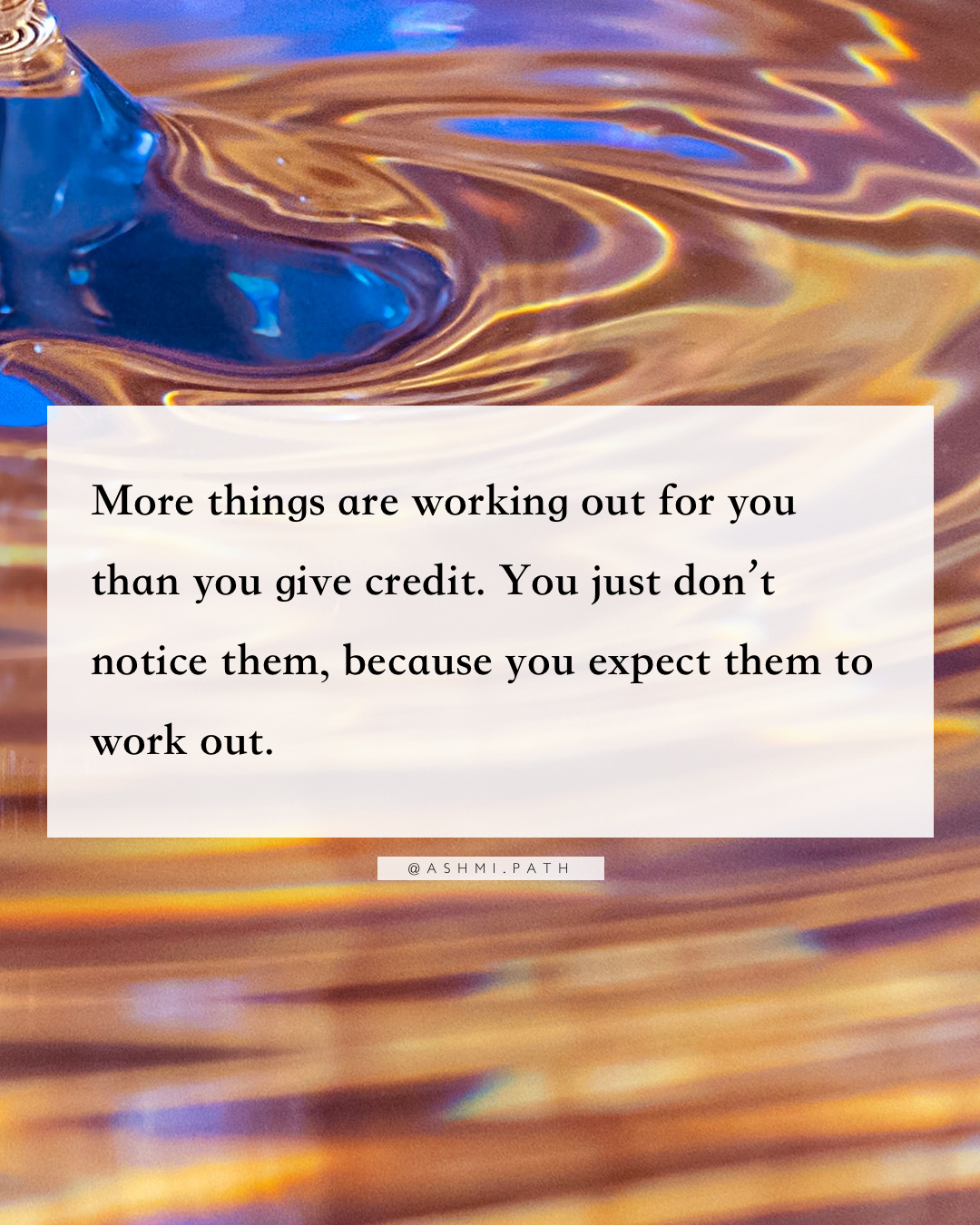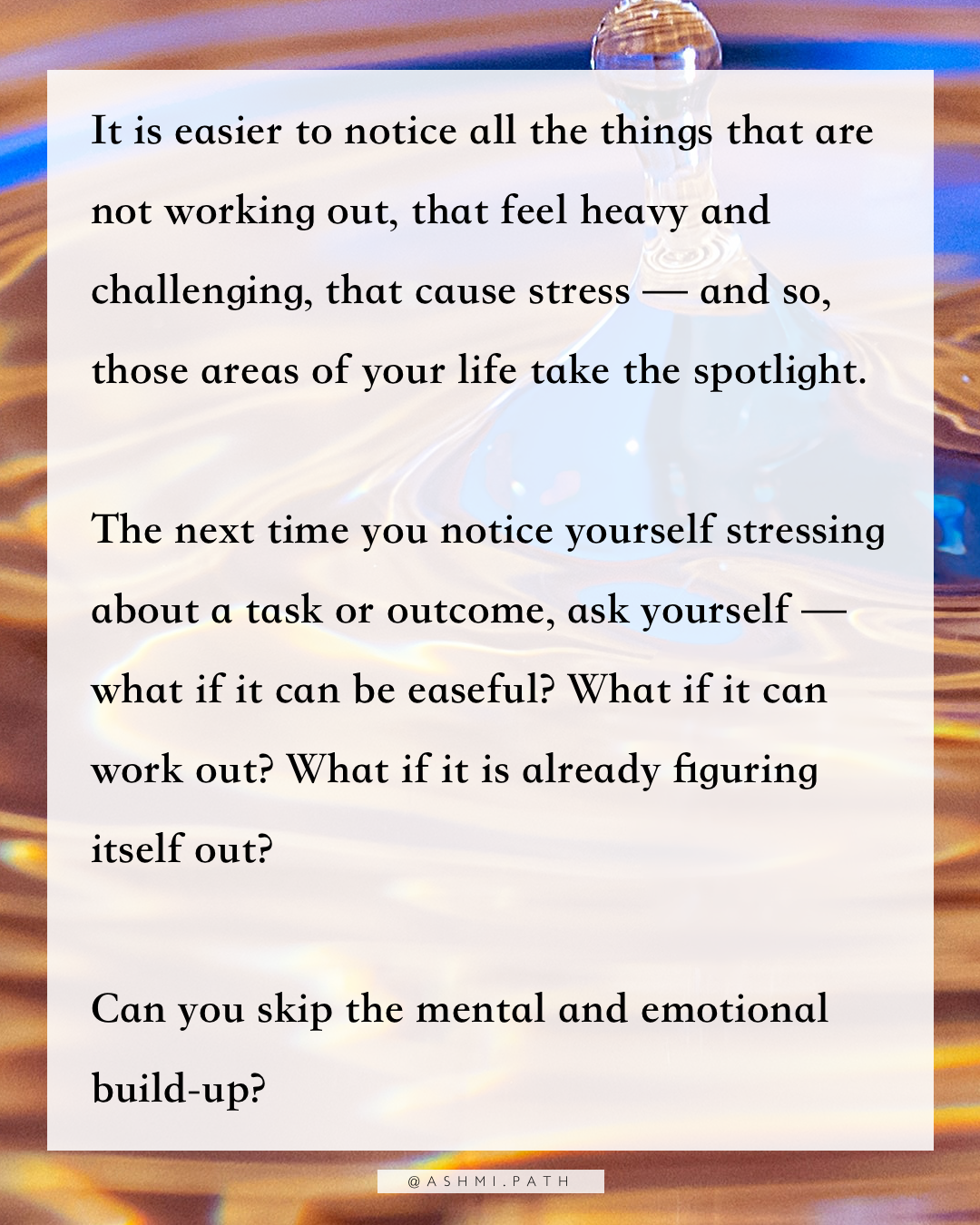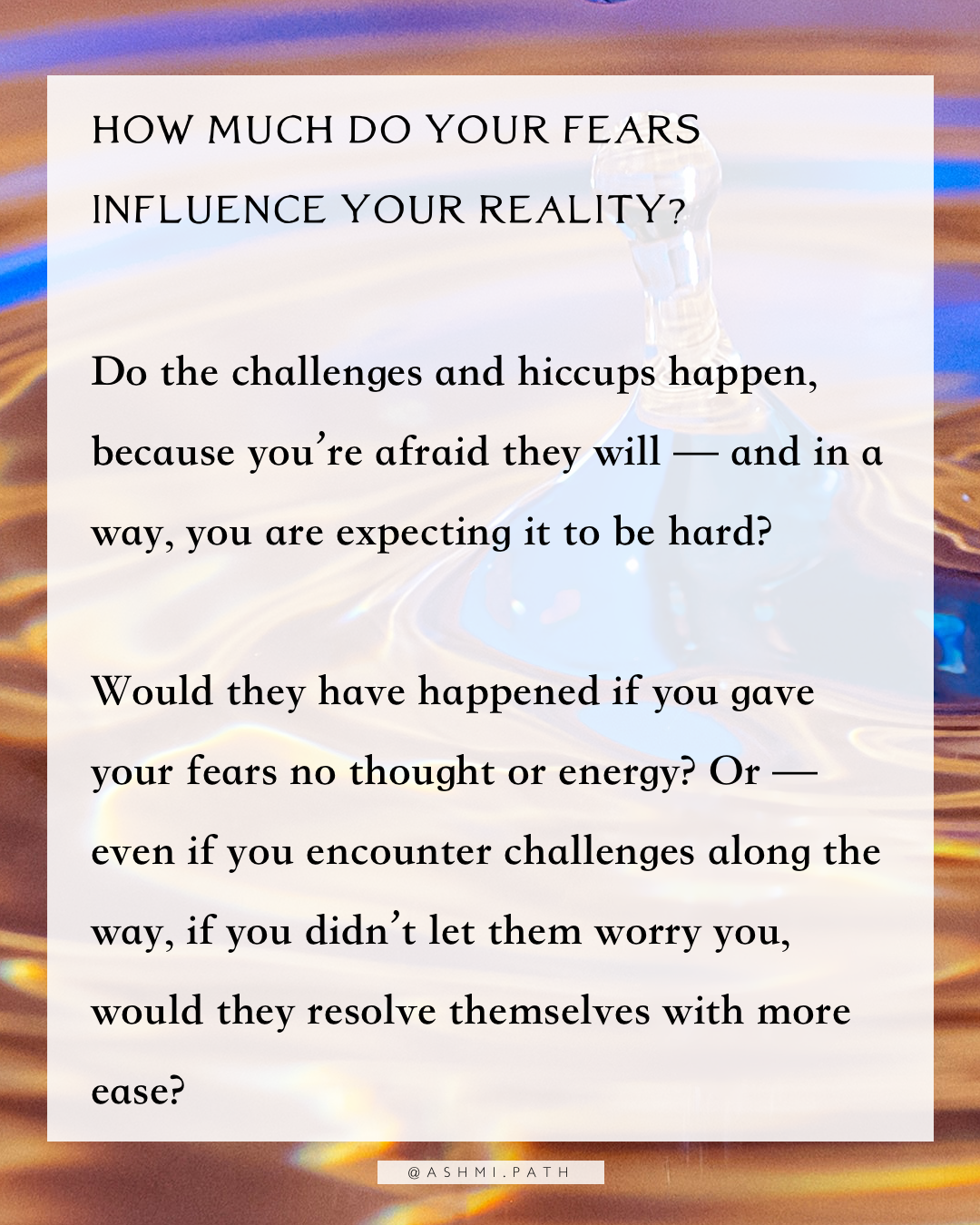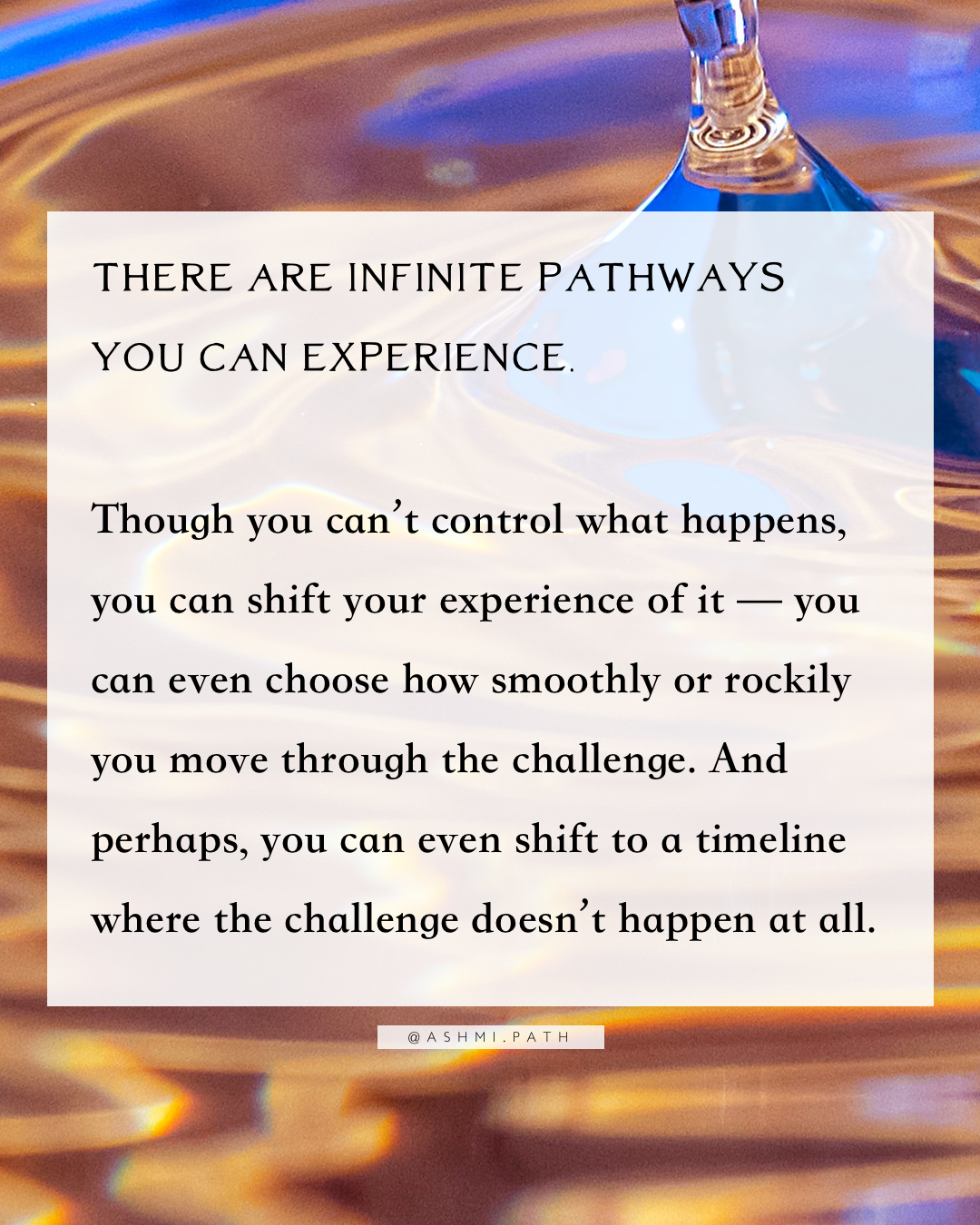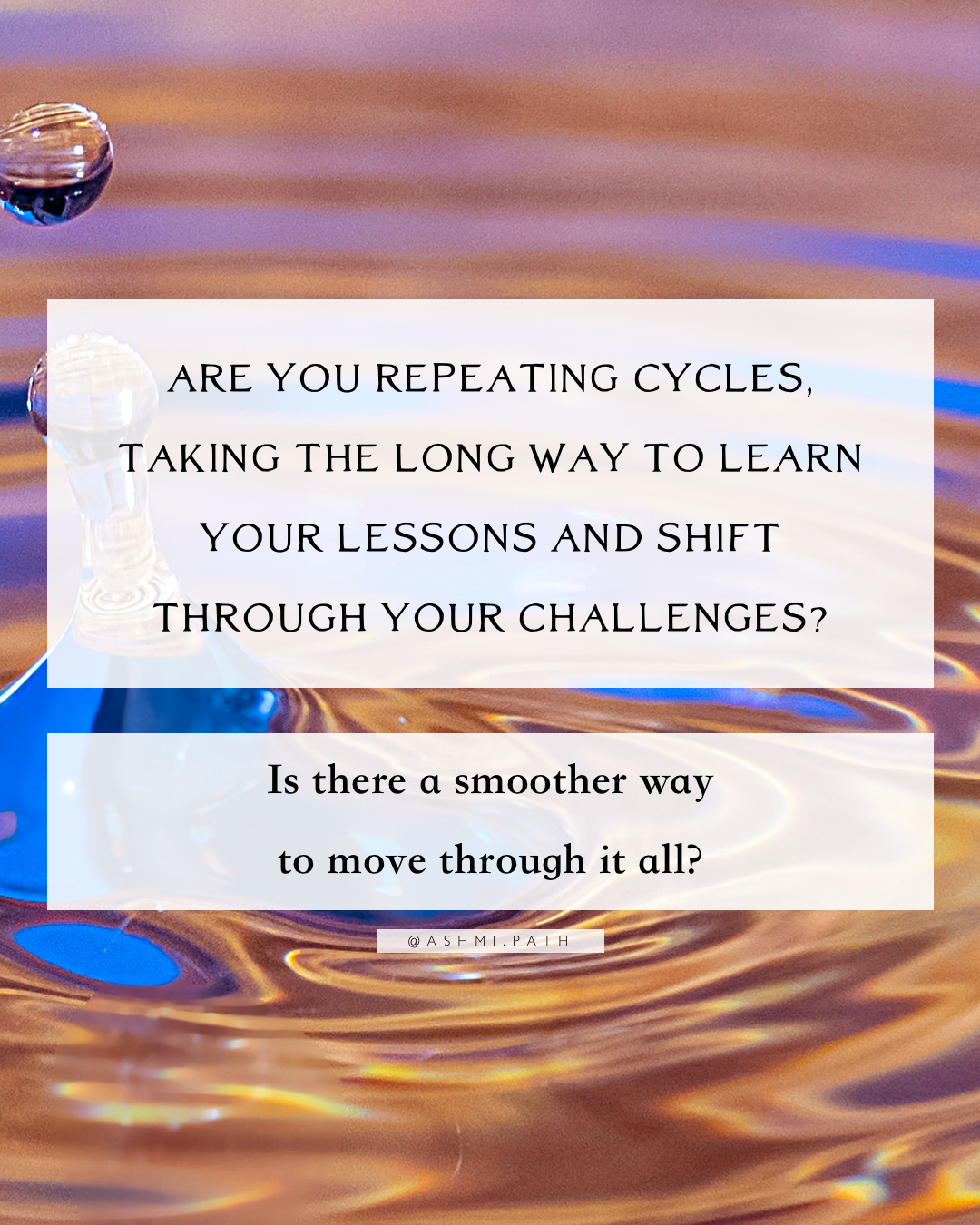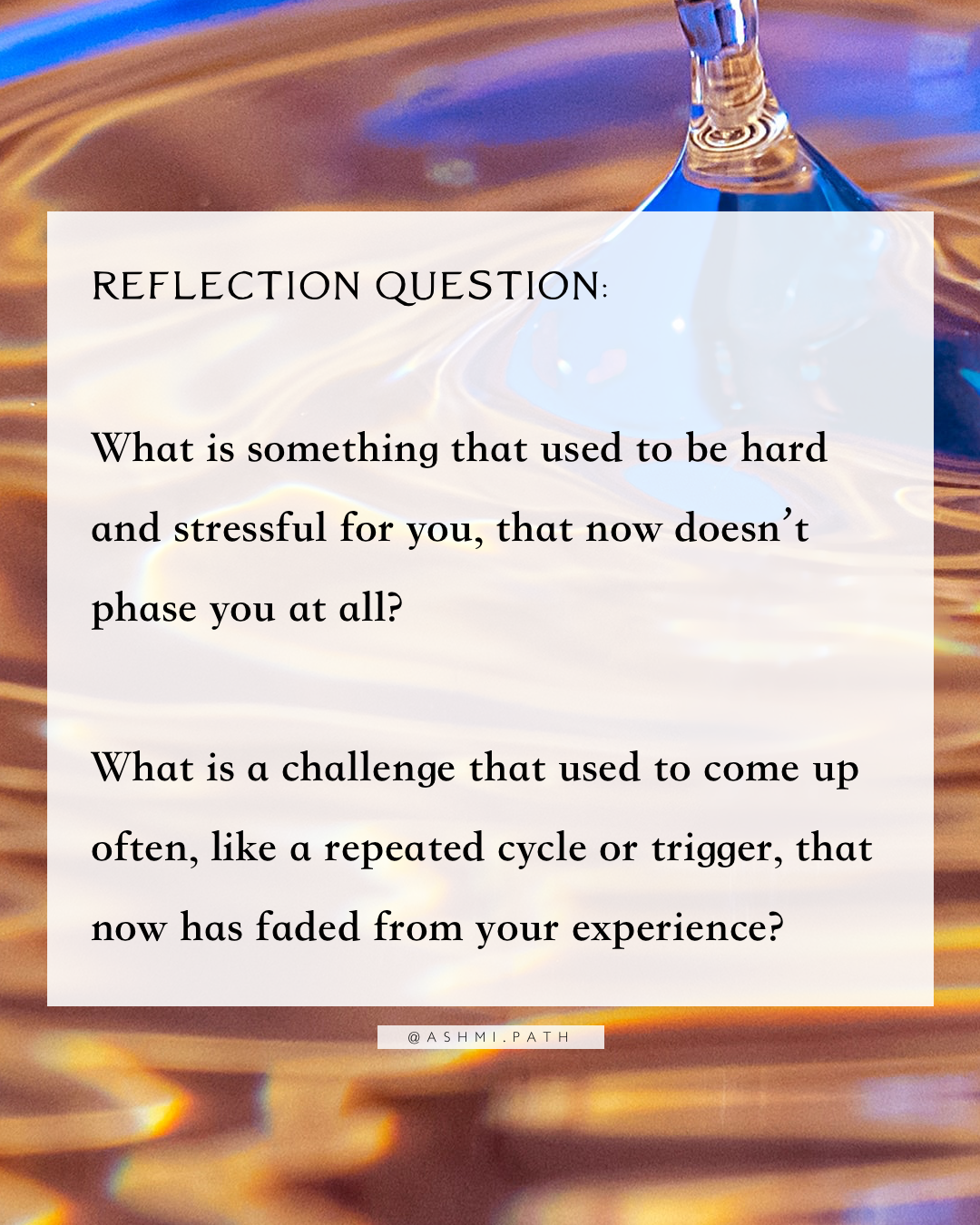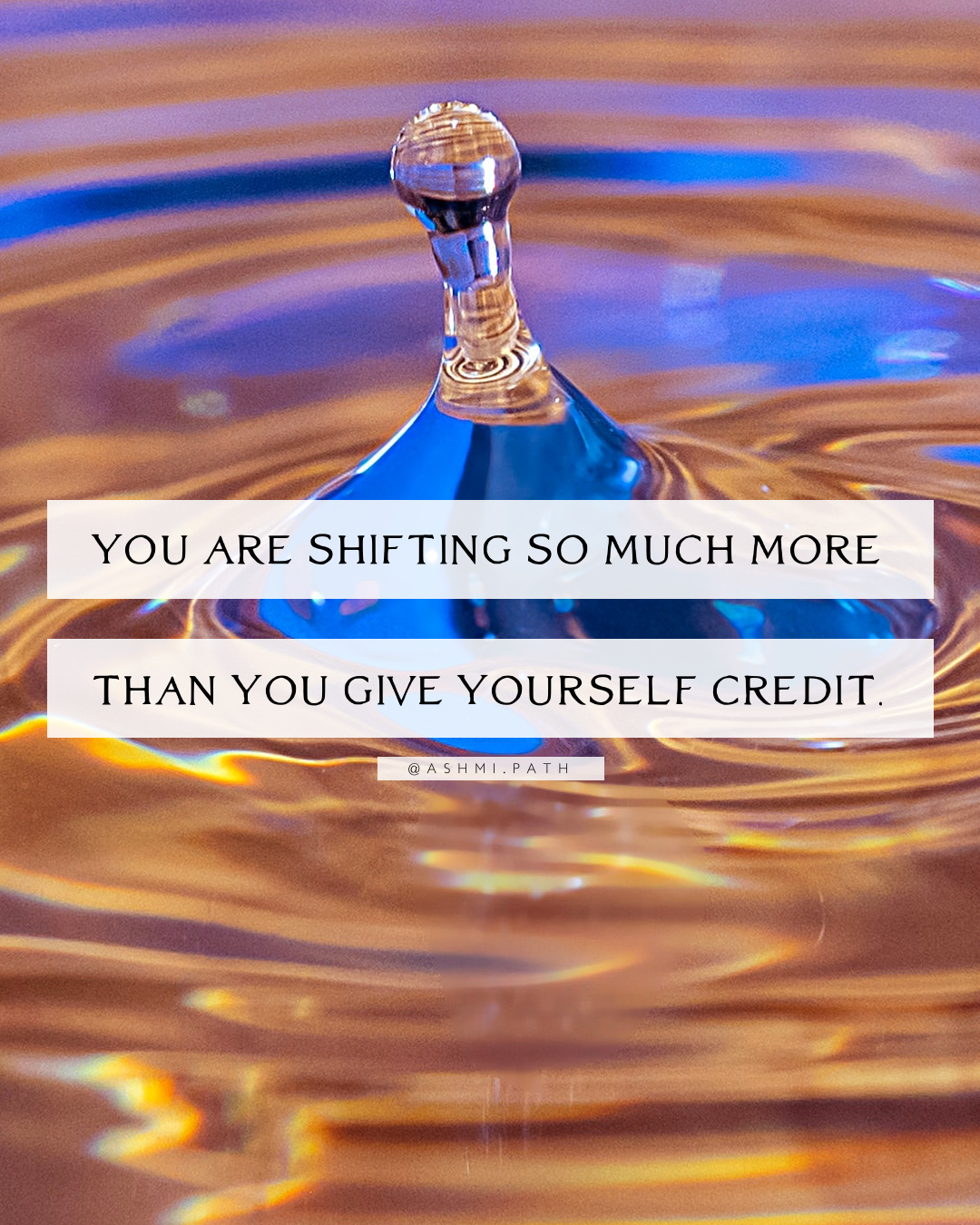 Questions I've been asking myself lately...
~~~
THE THINGS YOU EXPECT TO BE HARD TURN OUT CHALLENGING BECAUSE YOU EXPECT IT…
While the things that happen easily for you are easy because you don't think twice about it — you don't even notice it's easy, because it's expected.
For example, filling out paperwork to one person can be such a stressful task on their to-do list. They build up a lot of mental and emotional stress leading up to it. The whole process feels laborious. It feels like it takes days or weeks.
To another, this same paperwork can feel like a walk in the park. They do it, get it done, and don't even think twice about it. It feels like it takes a few minutes.
IS IT HARD BECAUSE OF THE ACTUAL TASK ITSELF, OR IS IT HARD BECAUSE OF ALL THE EMOTIONAL WEIGHT YOU PUT ON THE TASK AND OUTCOME?
More things are working out for you than you give credit. You just don't notice them, because you expect them to work out.
It is easier to notice all the things that are not working out, that feel heavy and challenging, that cause stress — and so, those areas of your life take the spotlight.
The next time you notice yourself stressing about a task or outcome, ask yourself — what if it can be easeful? What if it can work out? What if it is already figuring itself out?
Can you skip the mental and emotional build-up?
HOW MUCH DO YOUR FEARS INFLUENCE YOUR REALITY?
Do the challenges and hiccups happen, because you're afraid they will — and in a way, you are expecting it to be hard? Would they have happened if you gave your fears no thought or energy? Or — even if you encounter challenges along the way, if you didn't let them worry you, would they resolve themselves with more ease?
THERE ARE INFINITE PATHWAYS YOU CAN EXPERIENCE.
Though you can't control what happens, you can shift your experience of it — you can even choose how smoothly or rockily you move through the challenge. And perhaps, you can even shift to a timeline where the challenge doesn't happen at all.
ARE YOU REPEATING CYCLES, TAKING THE LONG WAY TO LEARN YOUR LESSONS AND SHIFT THROUGH YOUR CHALLENGES?
Is there a smoother way to move through it all?
REFLECTION QUESTION:
What is something that used to be hard and stressful for you, that now doesn't phase you at all?
What is a challenge that used to come up often, like a repeated cycle or trigger, that now has faded from your experience?
YOU ARE SHIFTING SO MUCH MORE THAN YOU GIVE YOURSELF CREDIT.
Written with love,
Ashmi