Upgrading Into The Now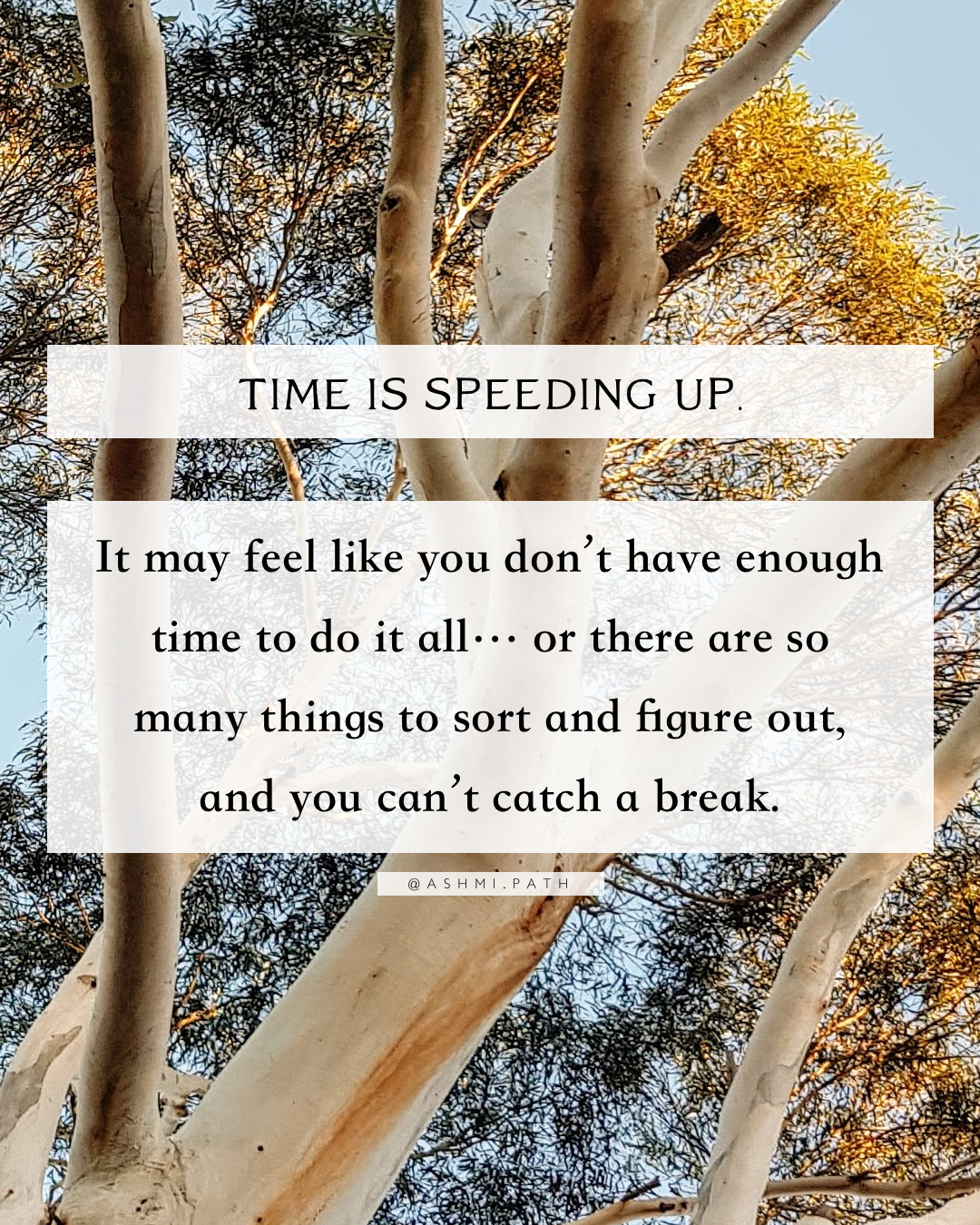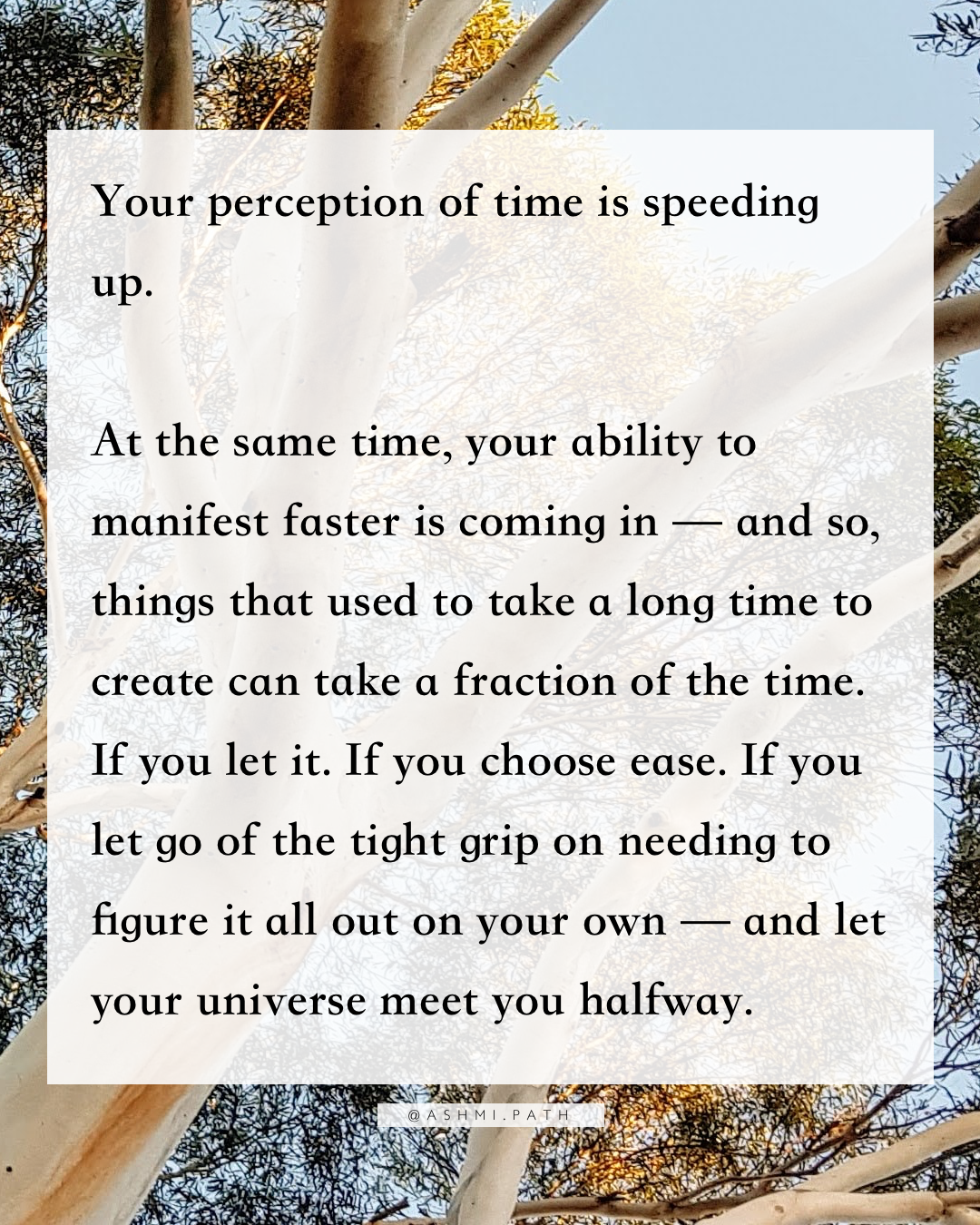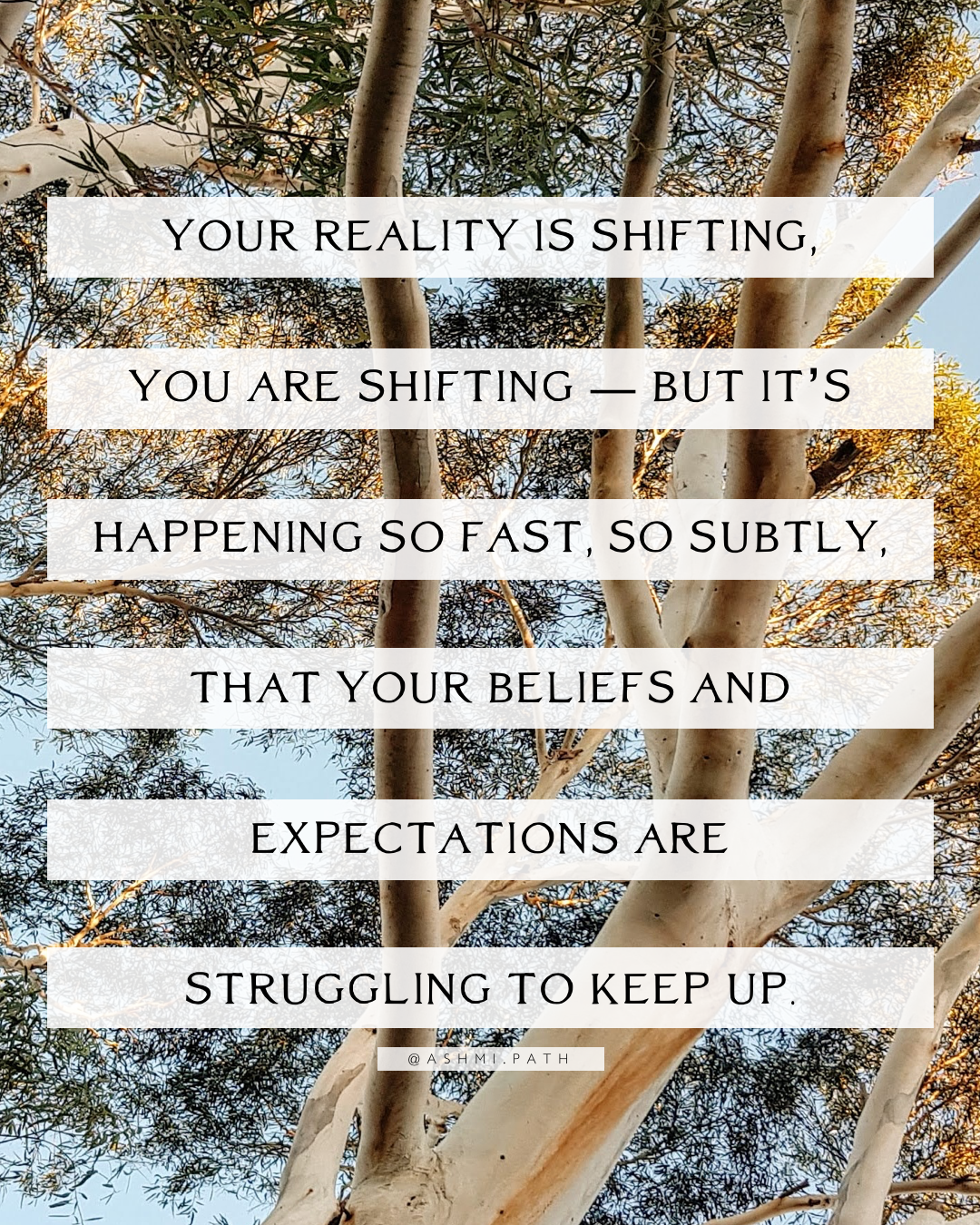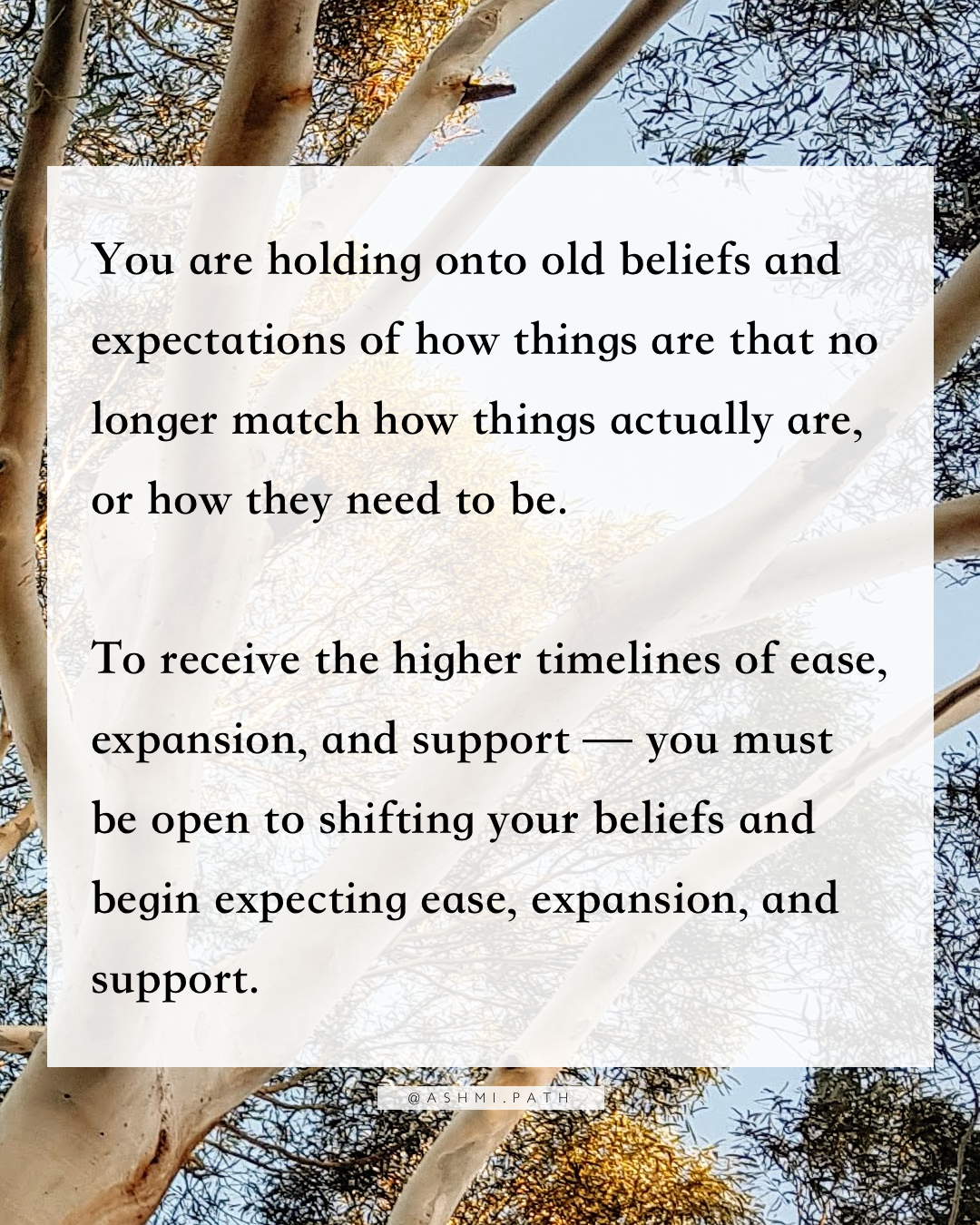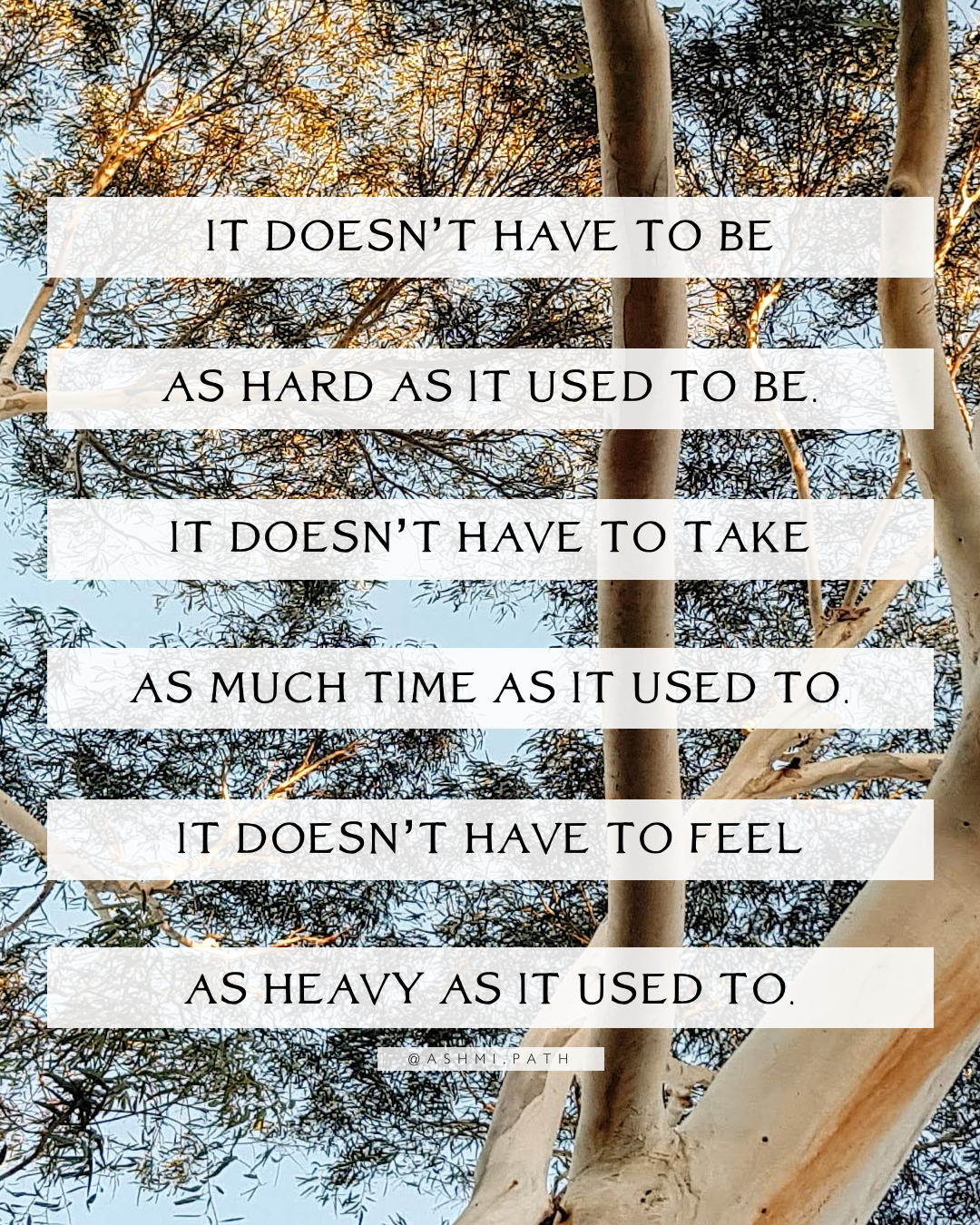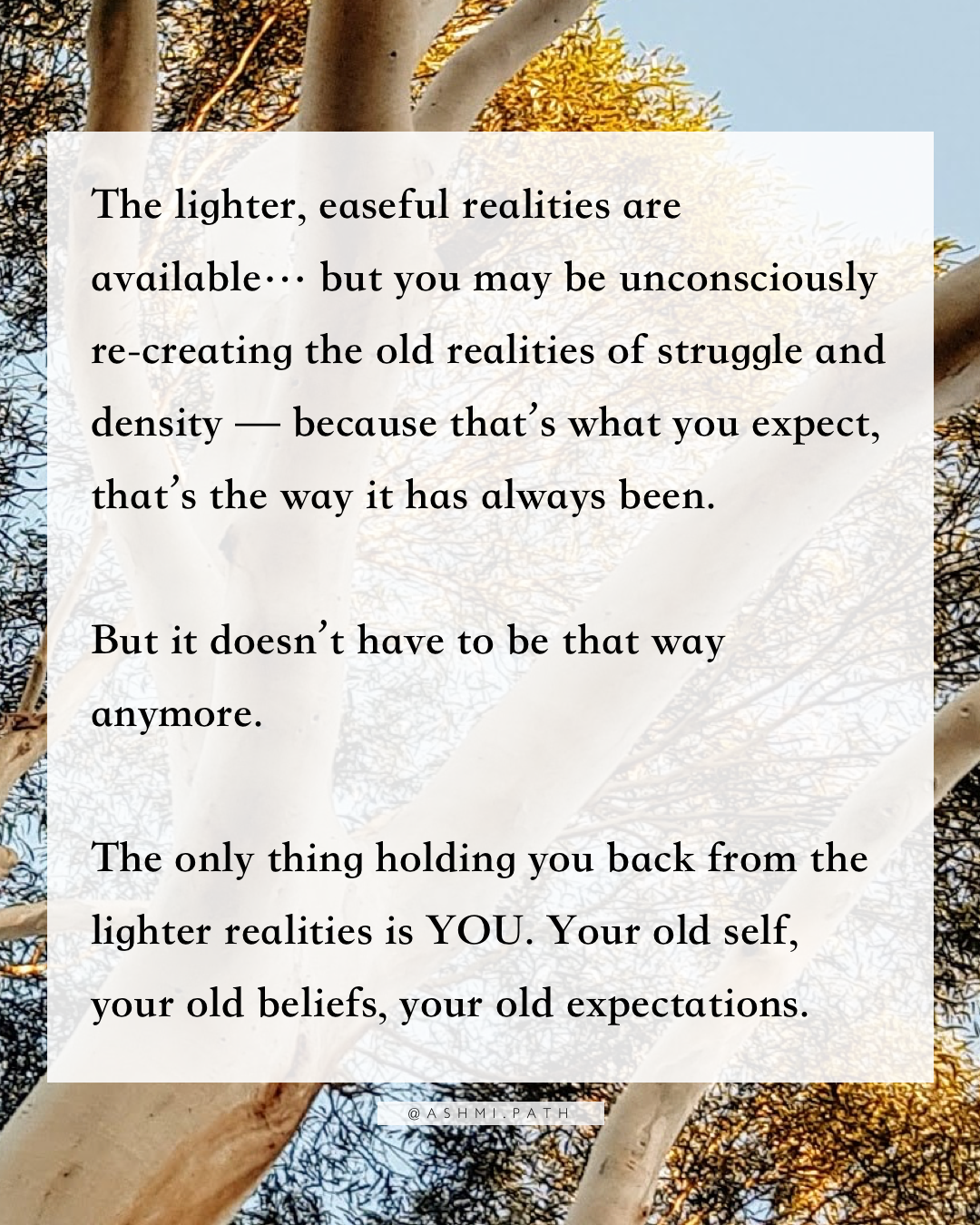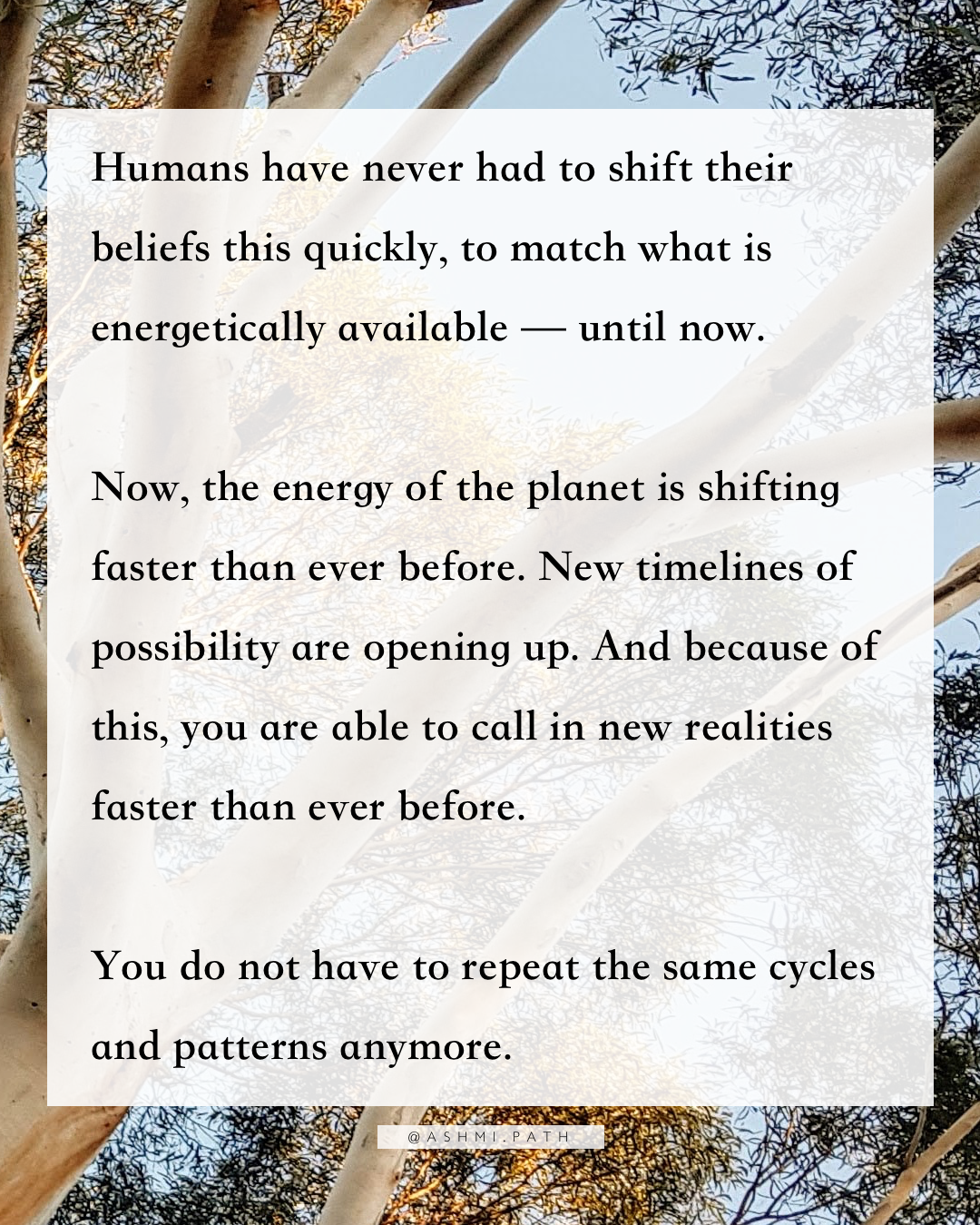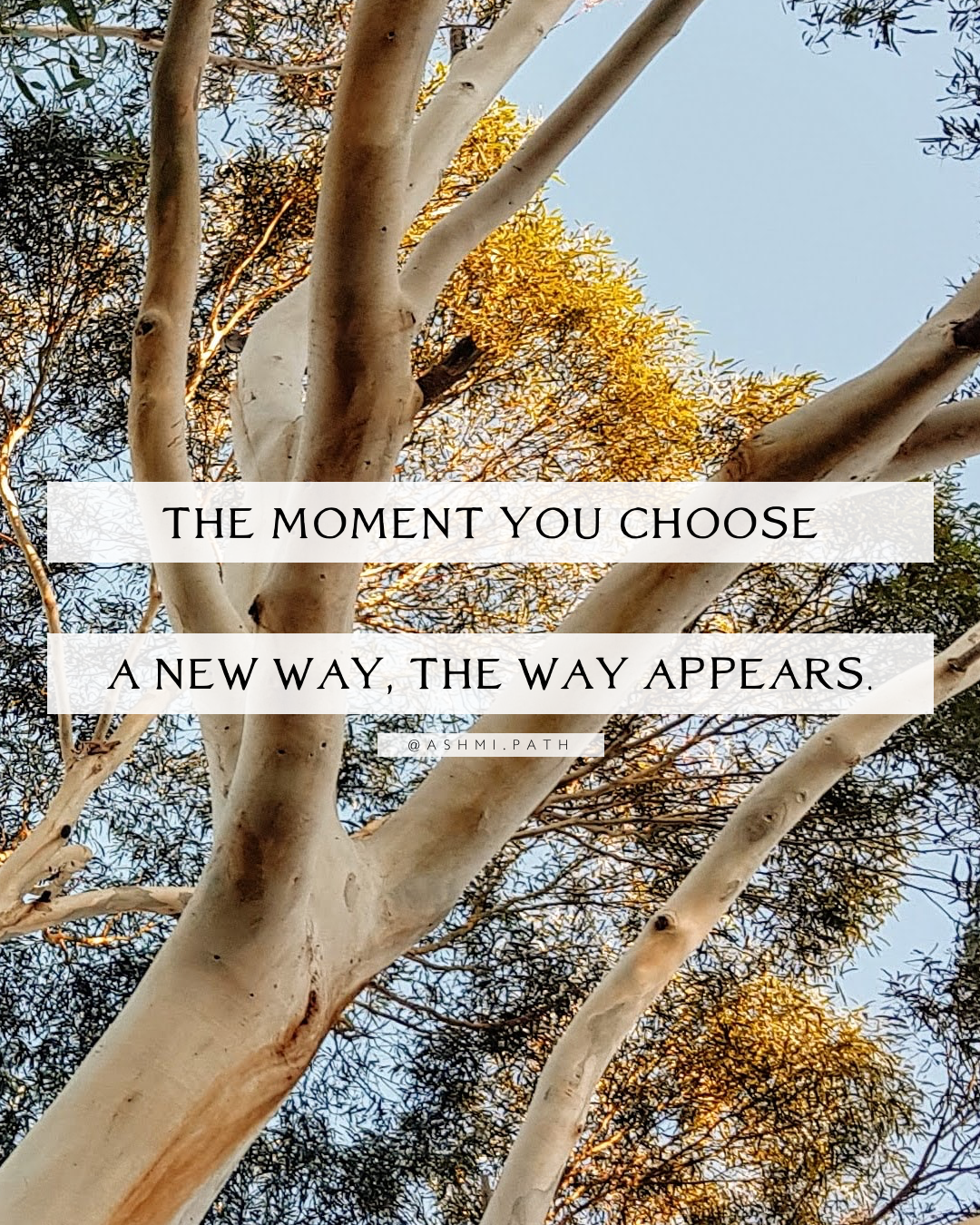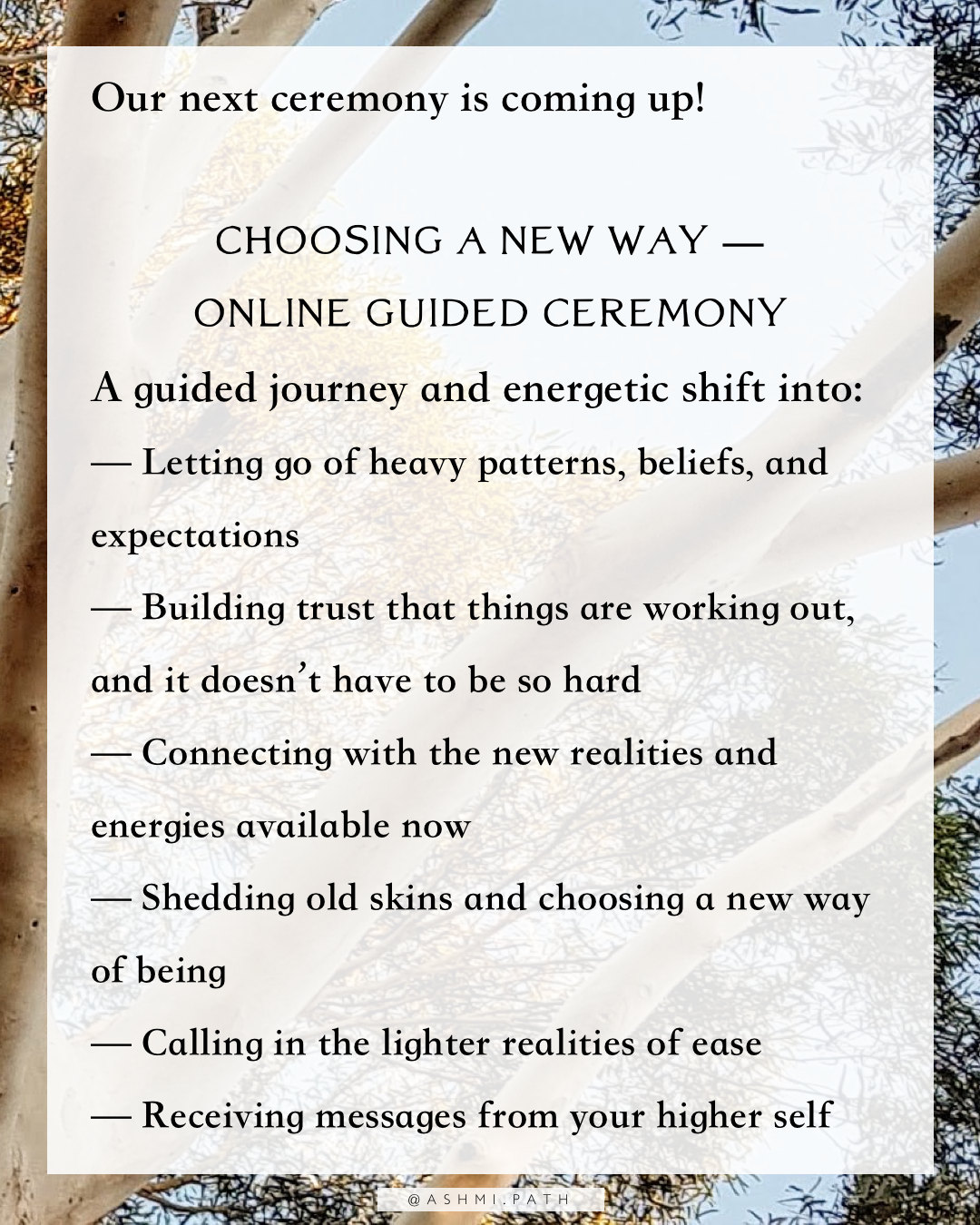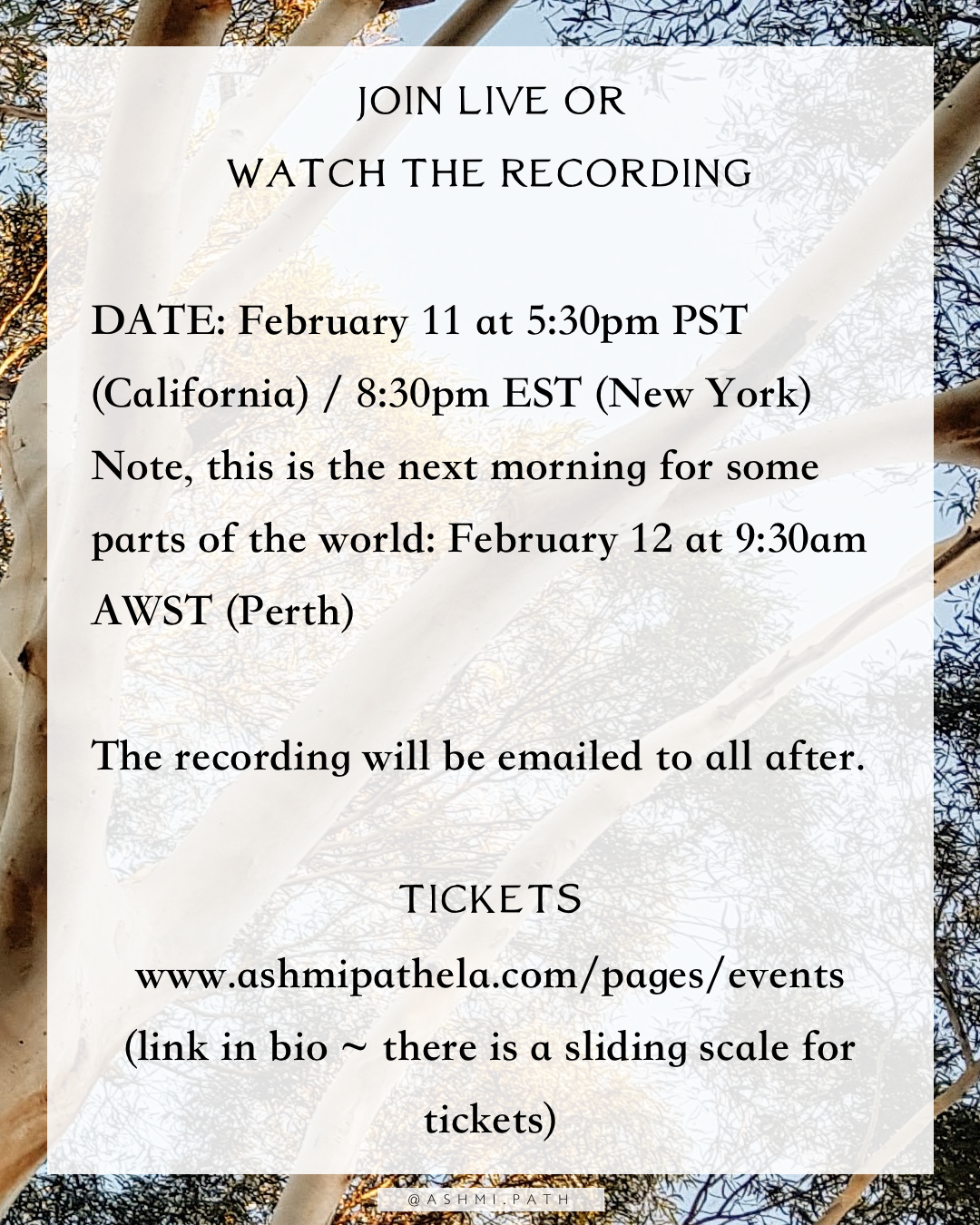 Time is speeding up.
It may feel like you don't have enough time to do it all… or there are so many things to sort and figure out, and you can't catch a break.
Your perception of time is speeding up.
At the same time, your ability to manifest faster is coming in — and so, things that used to take a long time to create can take a fraction of the time. If you let it. If you choose ease. If you let go of the tight grip on needing to figure it all out on your own — and let your universe meet you halfway.
YOUR REALITY IS SHIFTING, YOU ARE SHIFTING — BUT IT'S HAPPENING SO FAST, SO SUBTLY, THAT YOUR BELIEFS AND EXPECTATIONS ARE STRUGGLING TO KEEP UP.
You are holding onto old beliefs and expectations of how things are that no longer match how things actually are, or how they need to be.
To receive the higher timelines of ease, expansion, and support — you must be open to shifting your beliefs and begin expecting ease, expansion, and support.
IT DOESN'T HAVE TO BE AS HARD AS IT USED TO BE.
IT DOESN'T HAVE TO TAKE AS MUCH TIME AS IT USED TO.
IT DOESN'T HAVE TO FEEL AS HEAVY AS IT USED TO.
The lighter, easeful realities are available… but you may be unconsciously re-creating the old realities of struggle and density — because that's what you expect, that's the way it has always been.
But it doesn't have to be that way anymore.
The only thing holding you back from the lighter realities is YOU. Your old self, your old beliefs, your old expectations.
Humans have never had to shift their beliefs this quickly, to match what is energetically available — until now. Now, the energy of the planet is shifting faster than ever before. New timelines of possibility are opening up. And because of this, you are able to call in new realities faster than ever before.
You do not have to repeat the same cycles and patterns anymore.
THE MOMENT YOU CHOOSE A NEW WAY, THE WAY APPEARS.
Our next ceremony is coming up in February!
CHOOSING A NEW WAY — ONLINE GUIDED CEREMONY
A guided journey and energetic shift into:
— Letting go of heavy patterns, beliefs, and expectations
— Building trust that things are working out, and it doesn't have to be hard
— Connecting with the new realities and energies available now
— Shedding old skins and choosing a new way of being
— Calling in the lighter realities of ease and expansion
— Receiving messages from your higher self
JOIN LIVE OR WATCH THE RECORDING
DATE: February 11 at 5:30pm PST (California) / 8:30pm EST (New York)
Note, this is the next morning for some parts of the world: February 12 at 9:30am AWST (Perth)
You can watch the recording afterward if you cannot make it live. It will be emailed to all, and you can watch it as many times as you want.
Format: 1.5 hour group video call on Zoom
Guided ceremony/meditation: 45 minutes
Open sharing and Q&A: 45 minutes
You are welcome to join via video or just listen in, whatever feels best to you! Ceremonial cacao is optional  — you can find it at a natural food store near you.
TICKETS
www.ashmipathela.com/pages/events
There is a sliding scale for tickets.
Choose the amount you feel called to give: ($11.11, $22.22, or $33.33 USD).
You can get this ceremony on its own, or get a subscription to all ceremonies (+ receive access to all previous ceremony recordings) for $22.22 USD / month
Those who are paid subscribers to "Membership to Monthly Ceremonies + In-Depth Messages" will receive an email with the Zoom link and the ceremony recording. You're automatically subscribed — you don't need to sign up again.
Written with love,
Ashmi