Every Illusion Must Crumble When You Awaken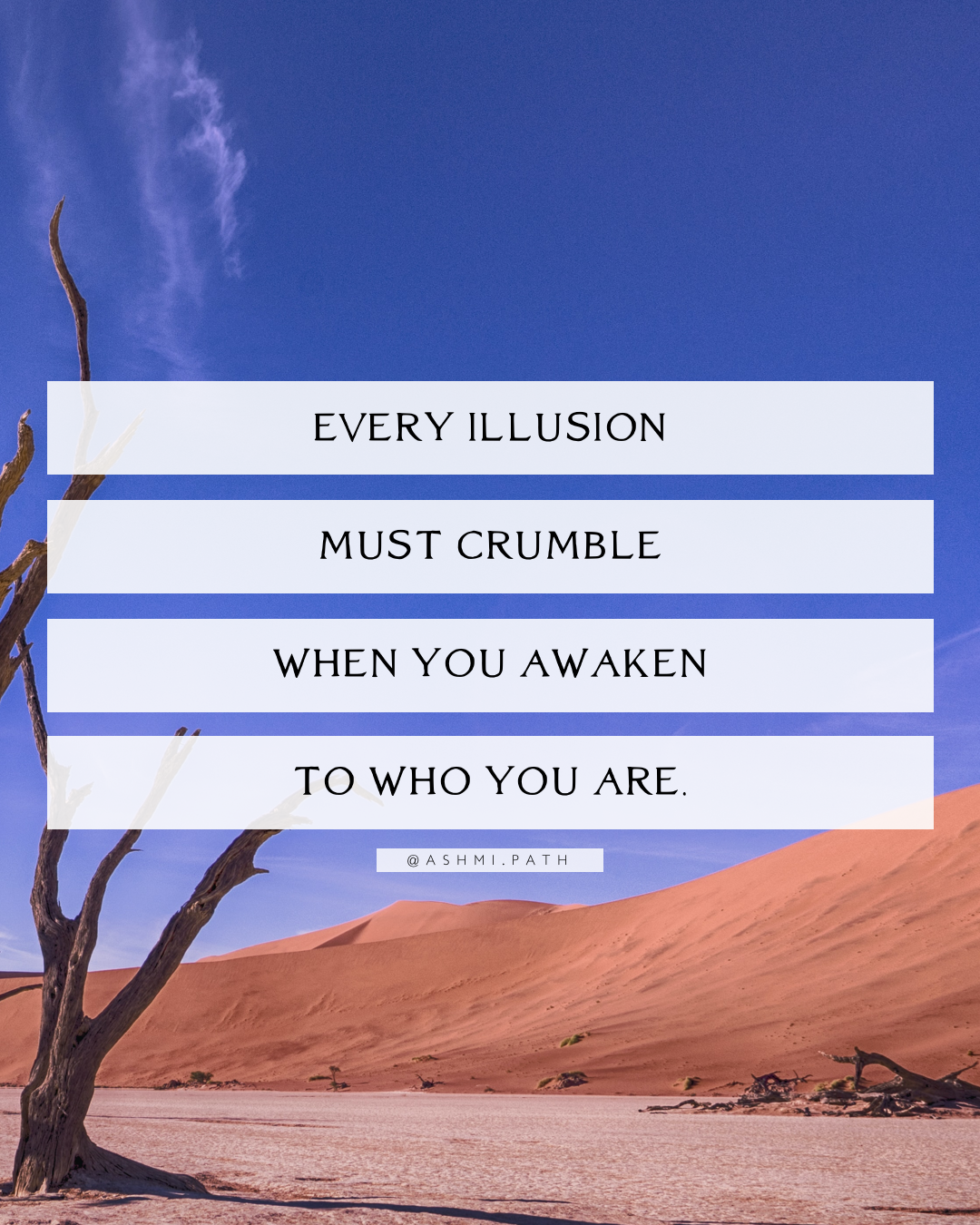 It's an all-caps, short sentence kind of day.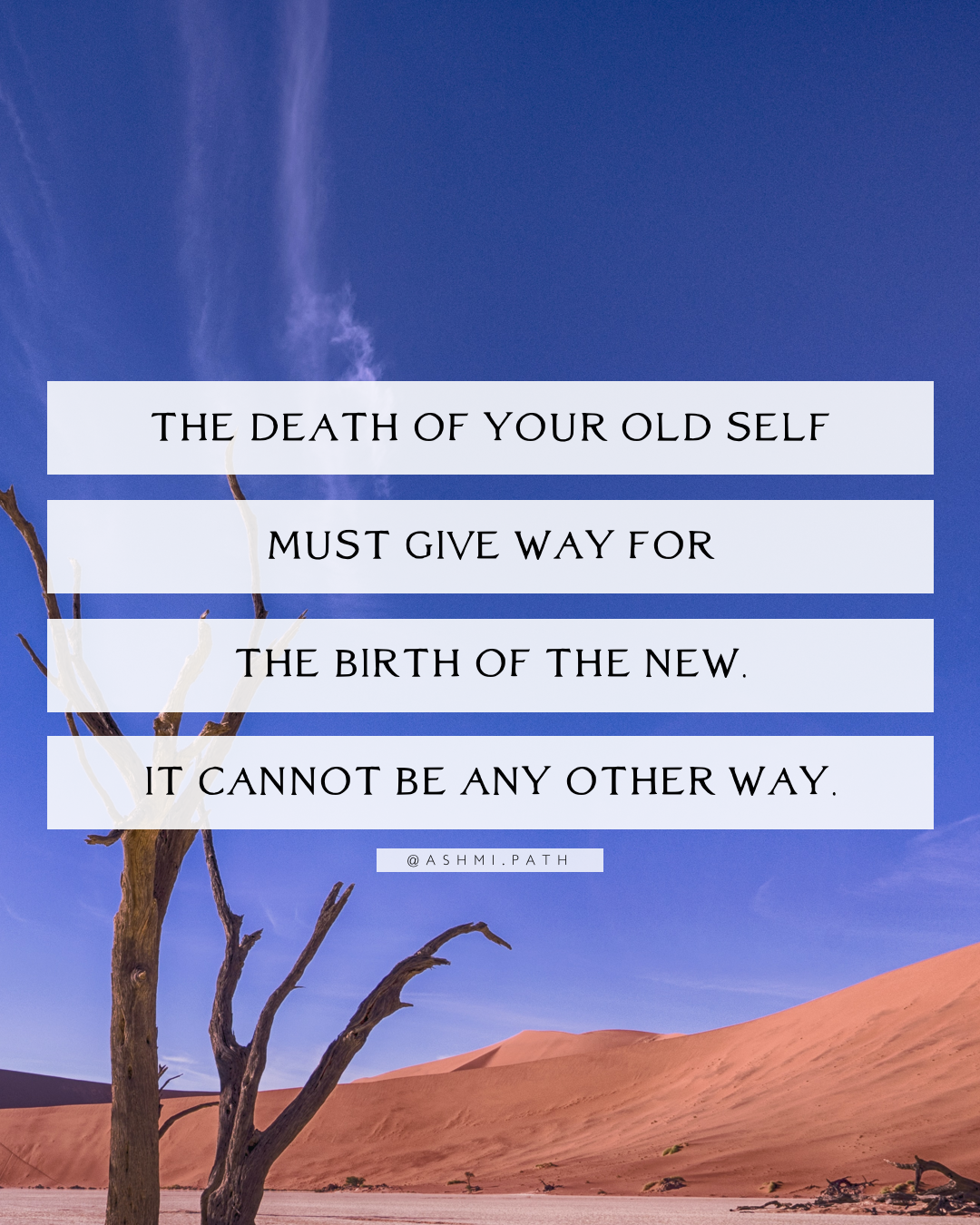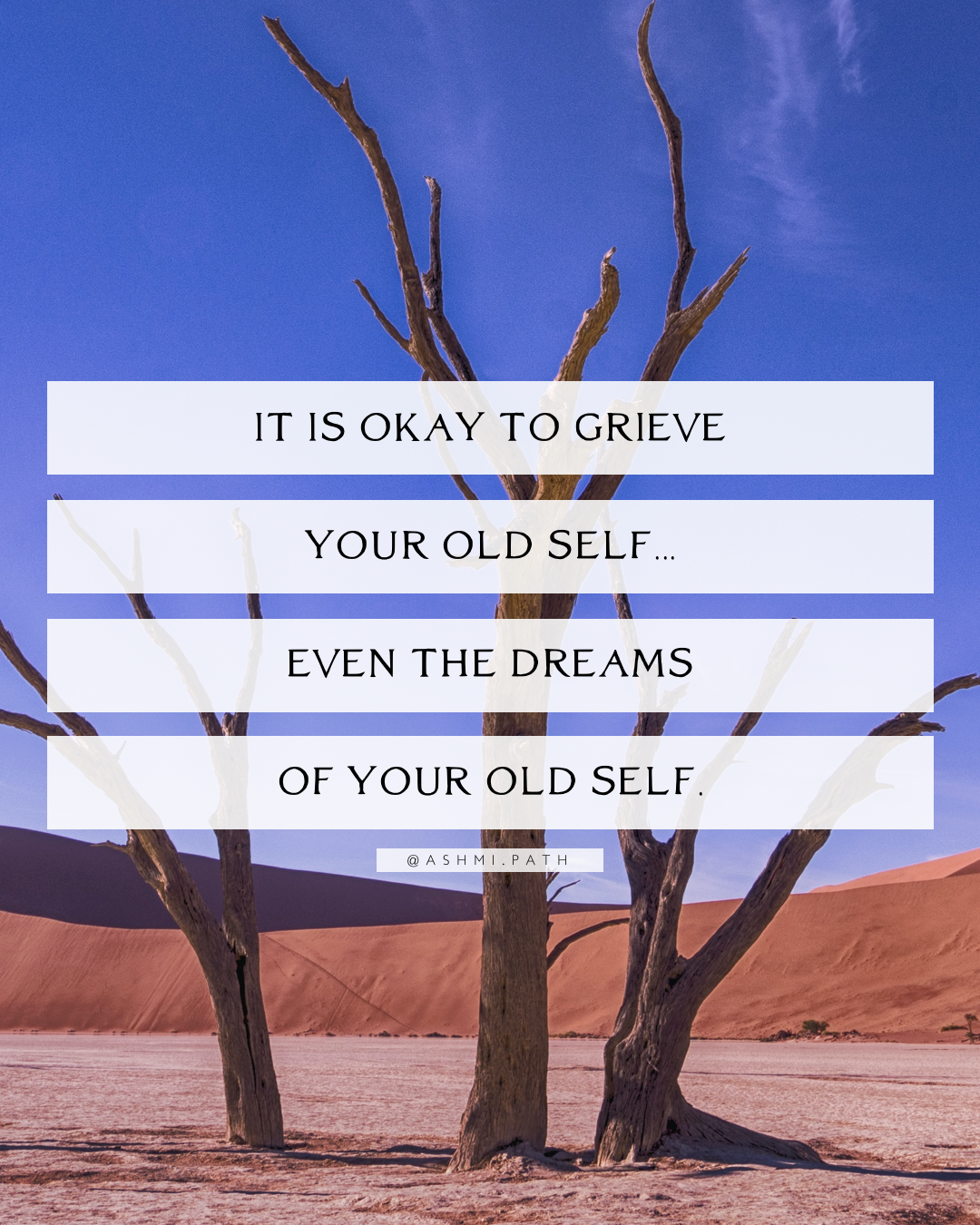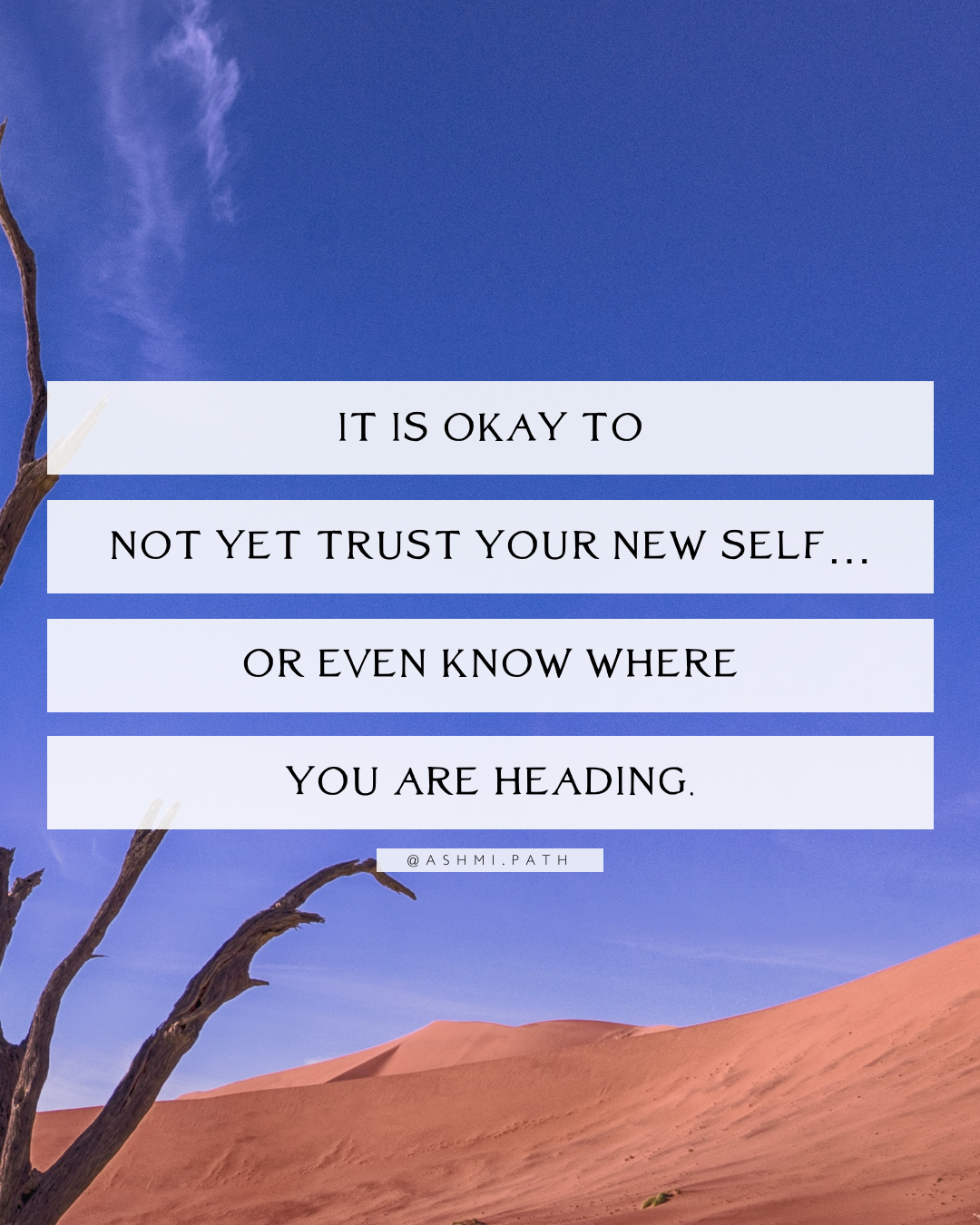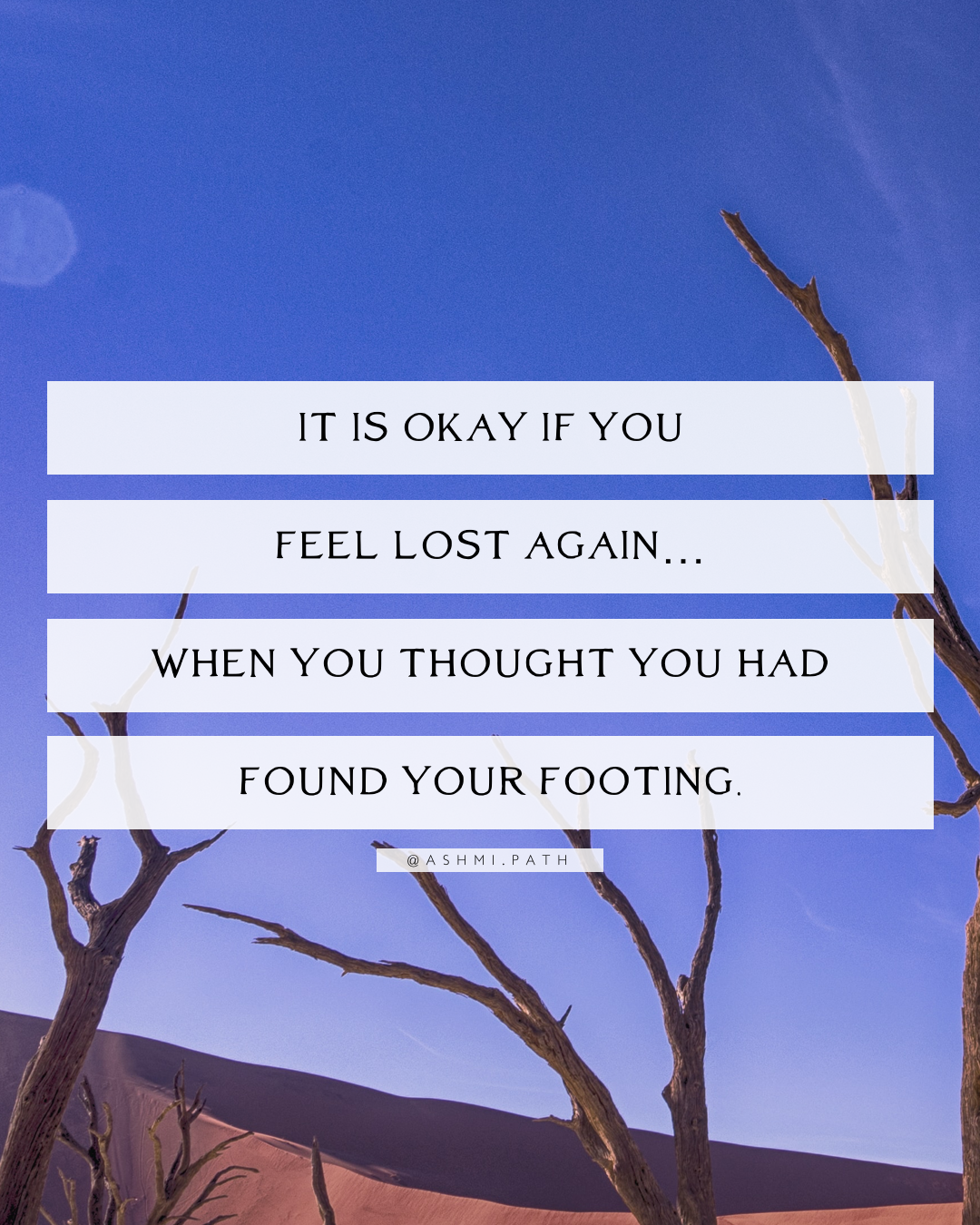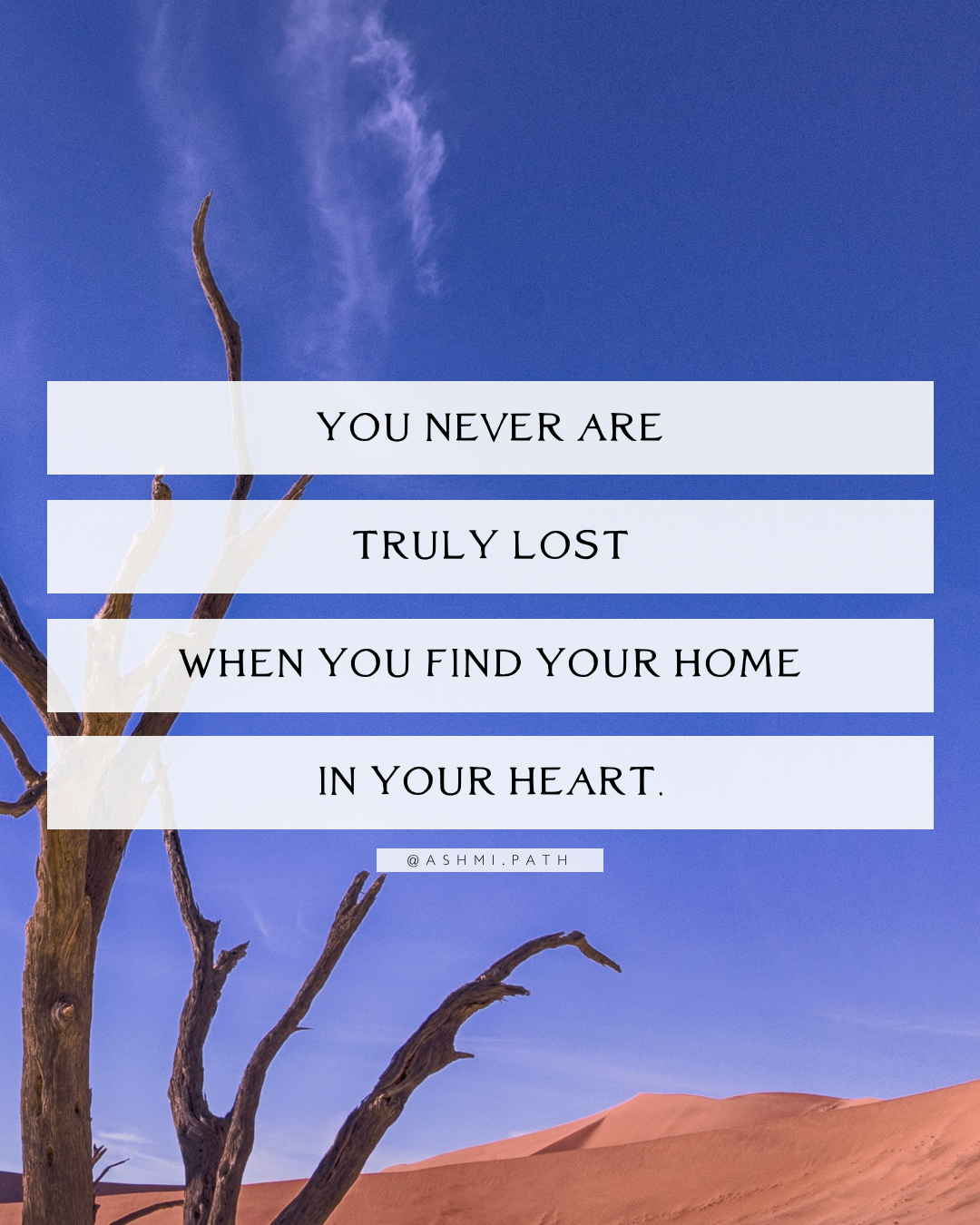 EVERY ILLUSION MUST CRUMBLE WHEN YOU AWAKEN TO WHO YOU ARE.
THE DEATH OF YOUR OLD SELF MUST GIVE WAY FOR
THE BIRTH OF THE NEW. IT CANNOT BE ANY OTHER WAY.
IT IS OKAY TO GRIEVE YOUR OLD SELF... EVEN THE DREAMS OF YOUR OLD SELF.
IT IS OKAY TO NOT YET TRUST YOUR NEW SELF… OR EVEN KNOW WHERE YOU ARE HEADING.
IT IS OKAY IF YOU FEEL LOST AGAIN… WHEN YOU THOUGHT YOU HAD FOUND YOUR FOOTING.
YOU NEVER ARE TRULY LOST WHEN YOU FIND YOUR HOME IN YOUR HEART.
Written with love,
Ashmi