"How Do I Open Myself to Love?"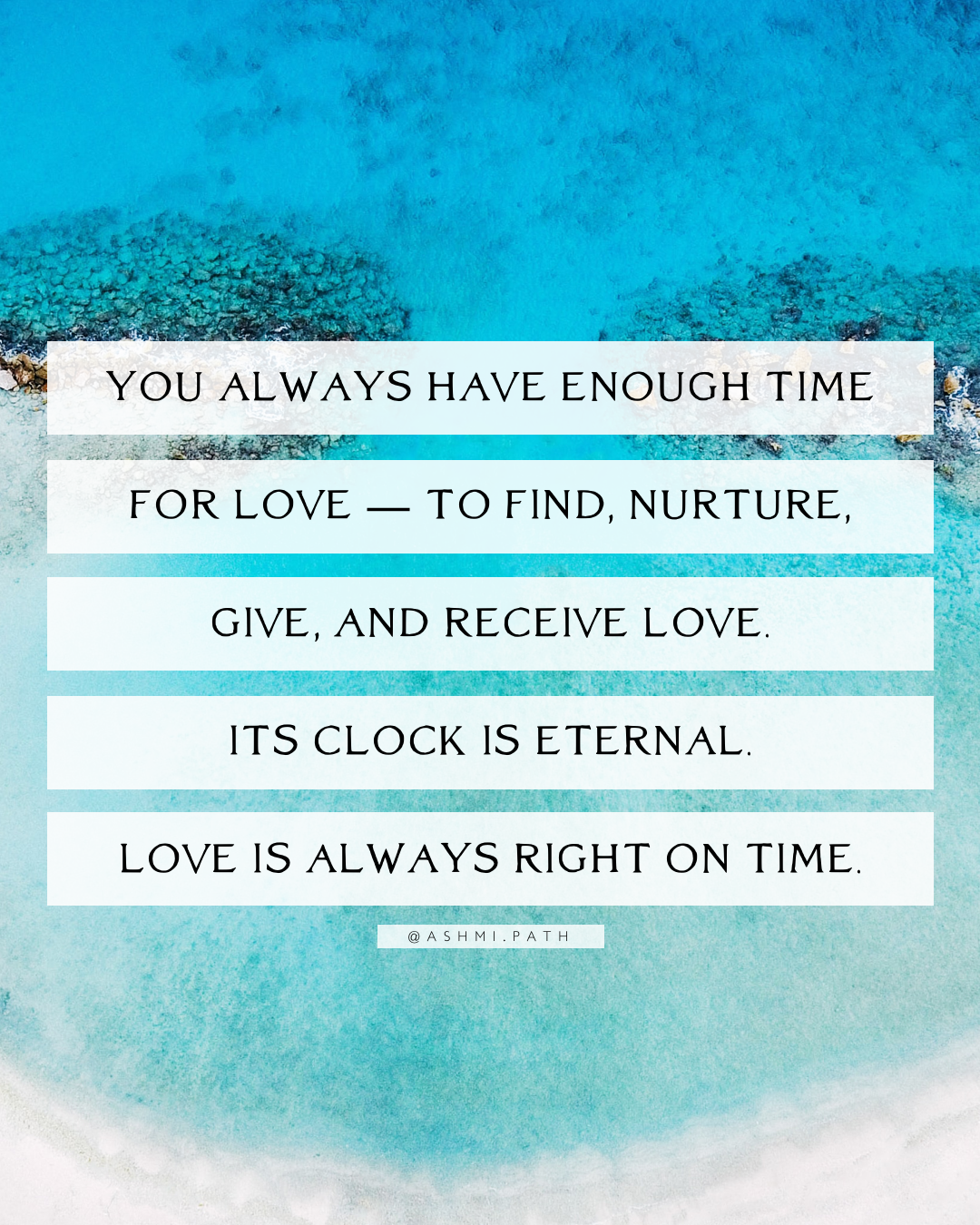 What I told myself before I found love...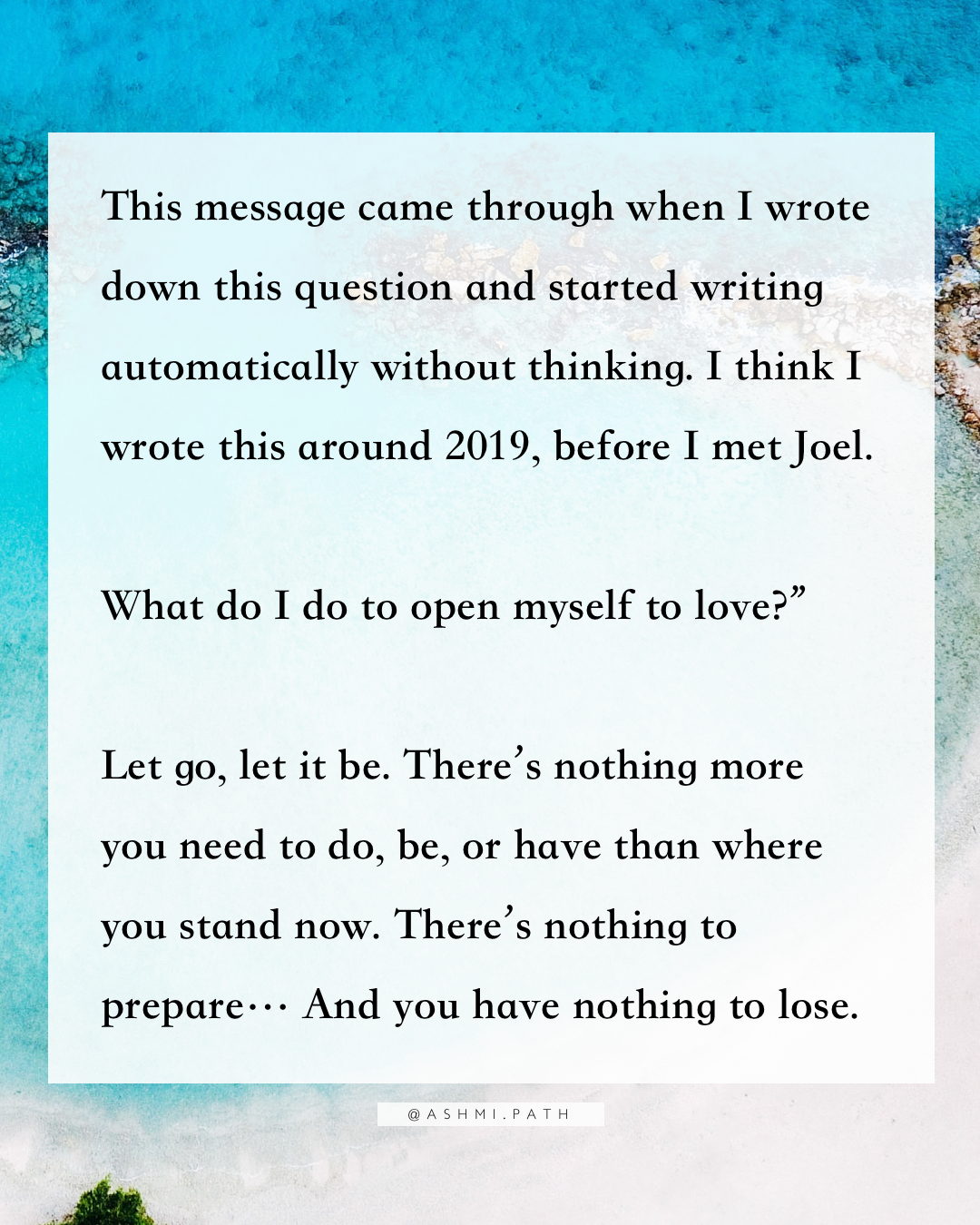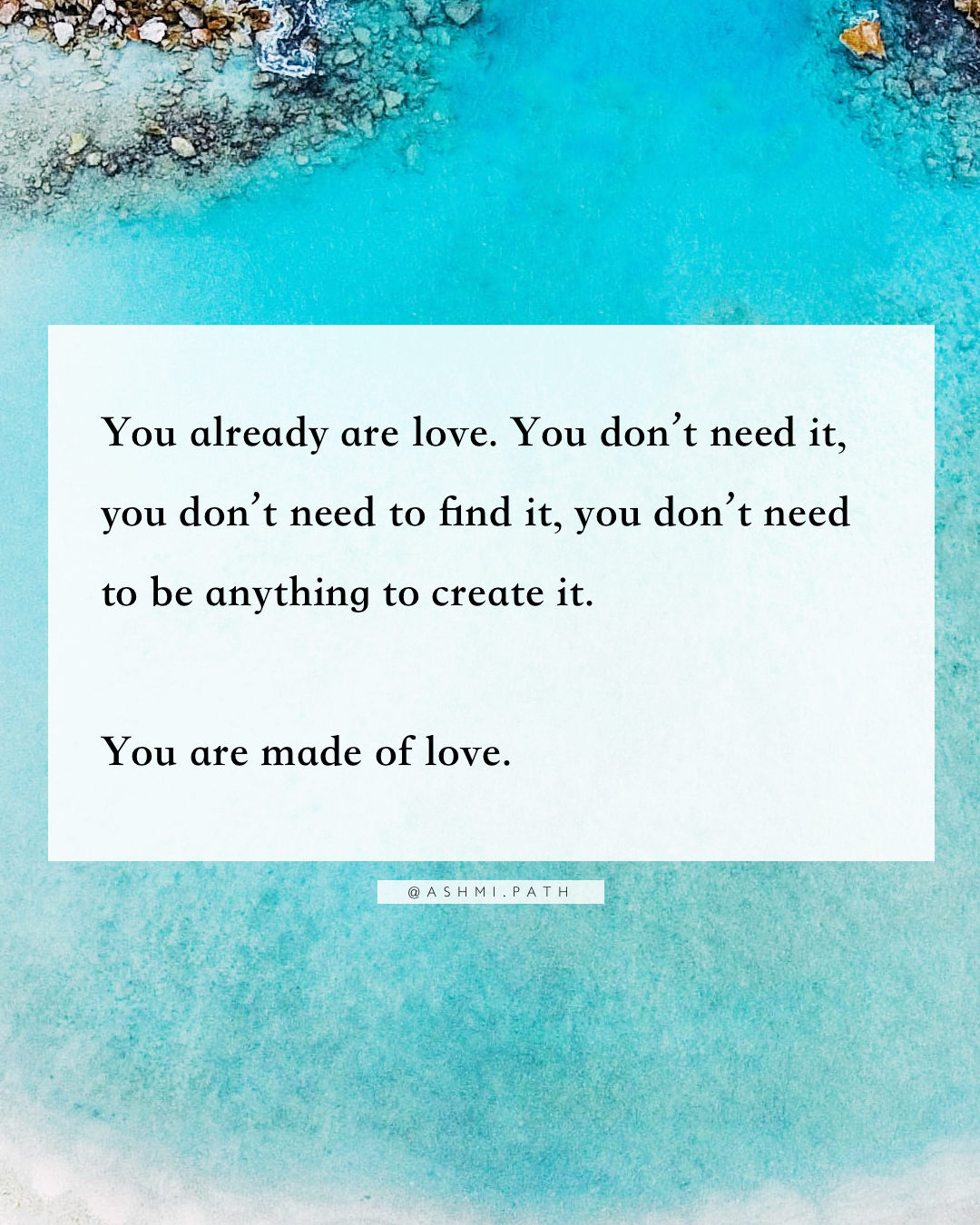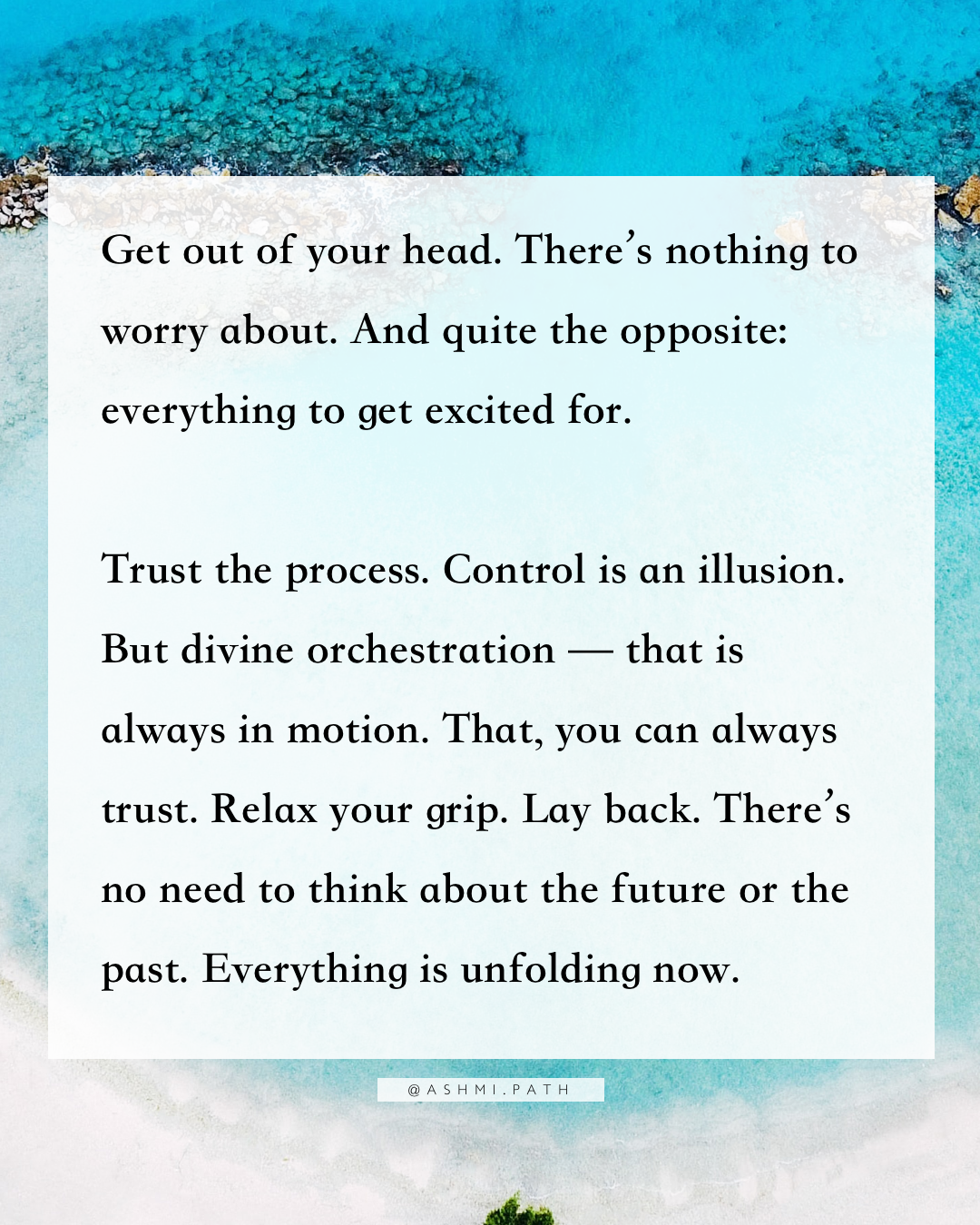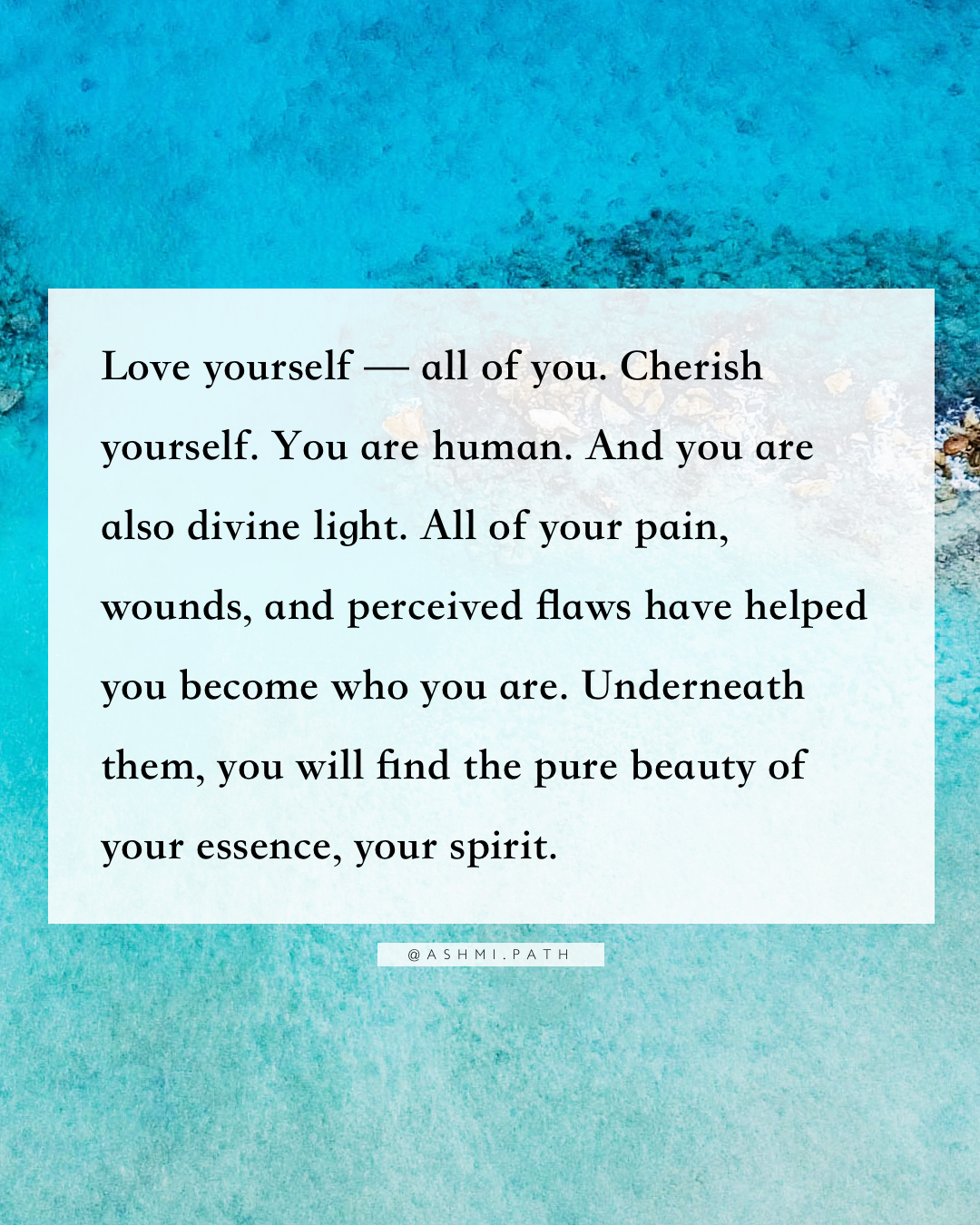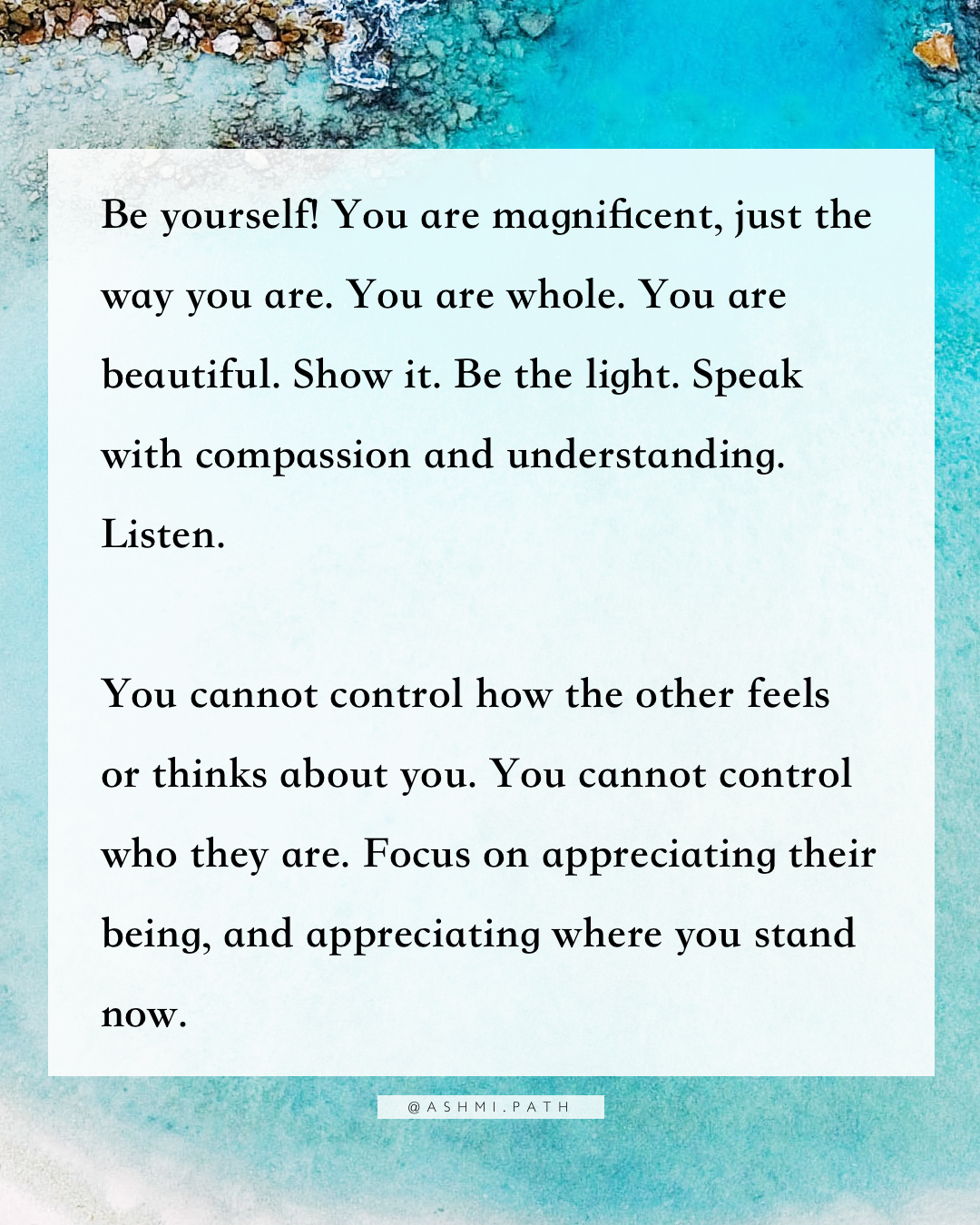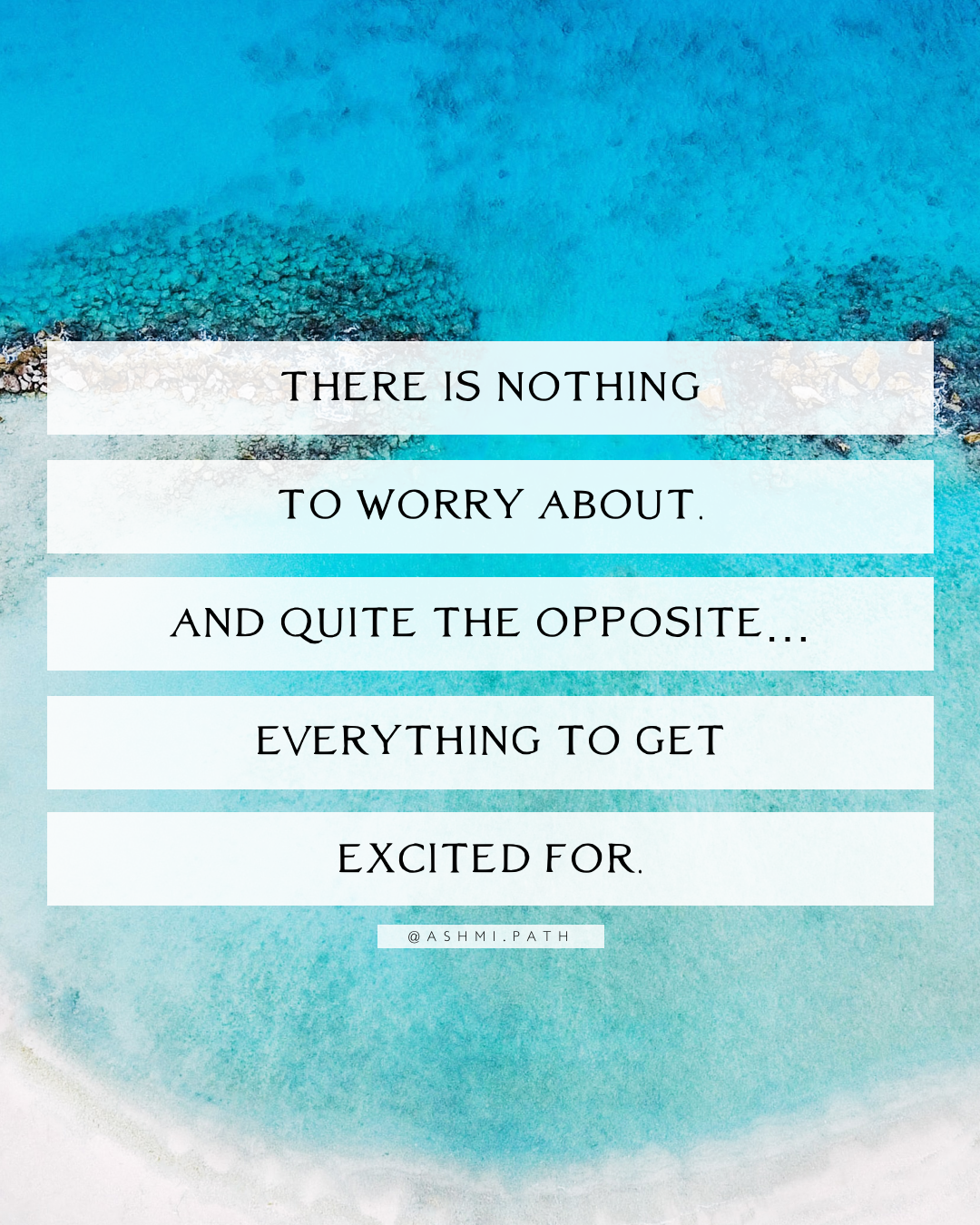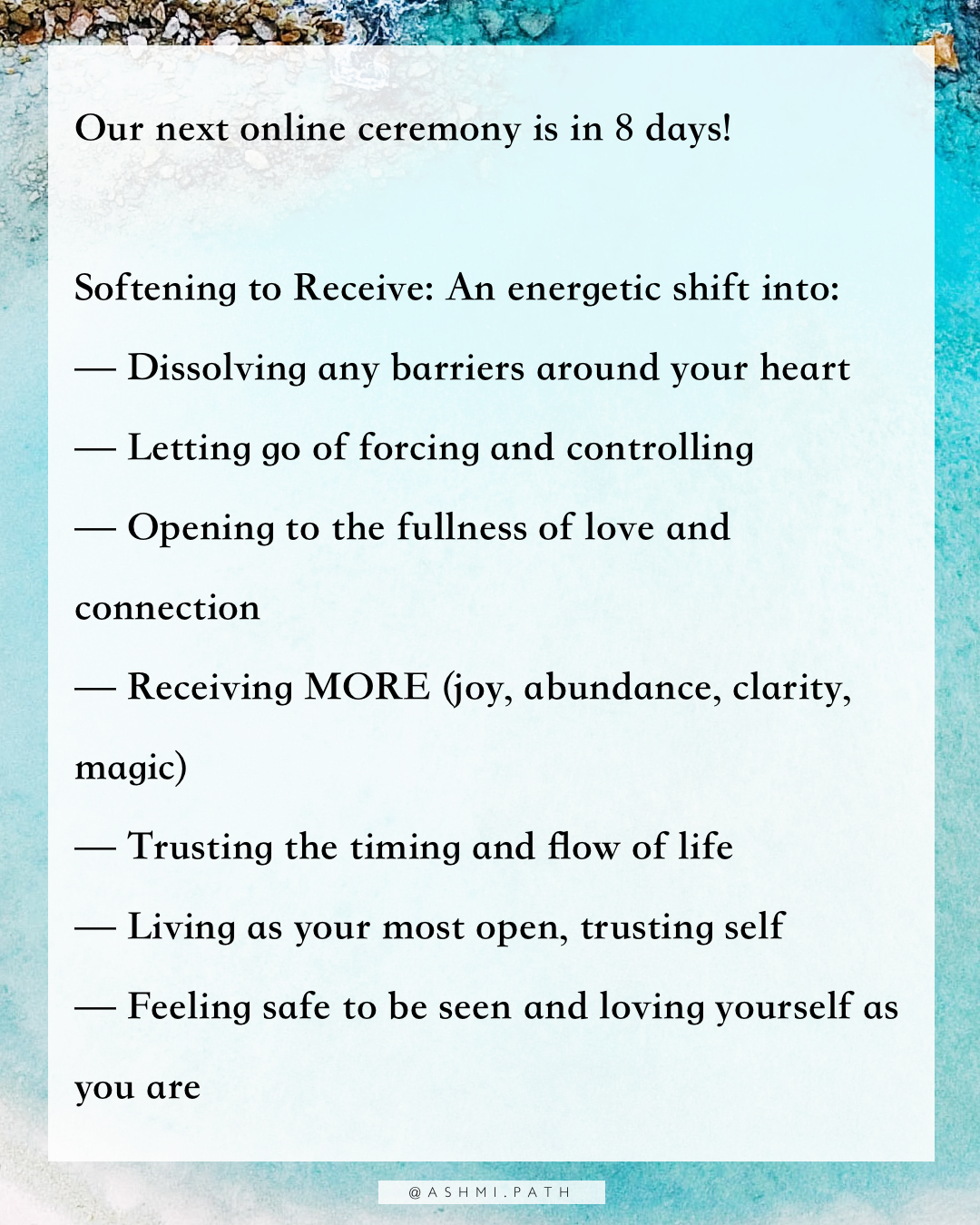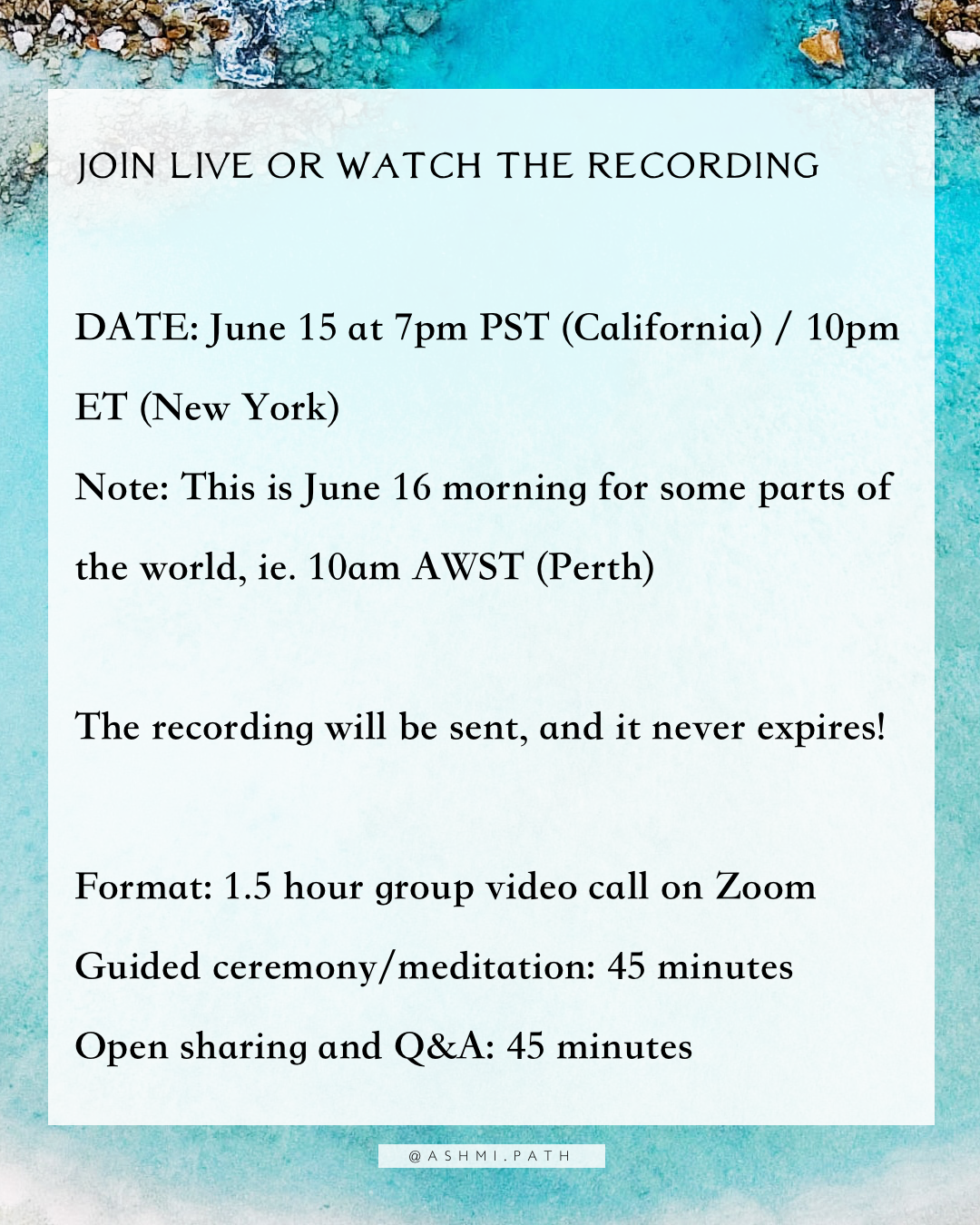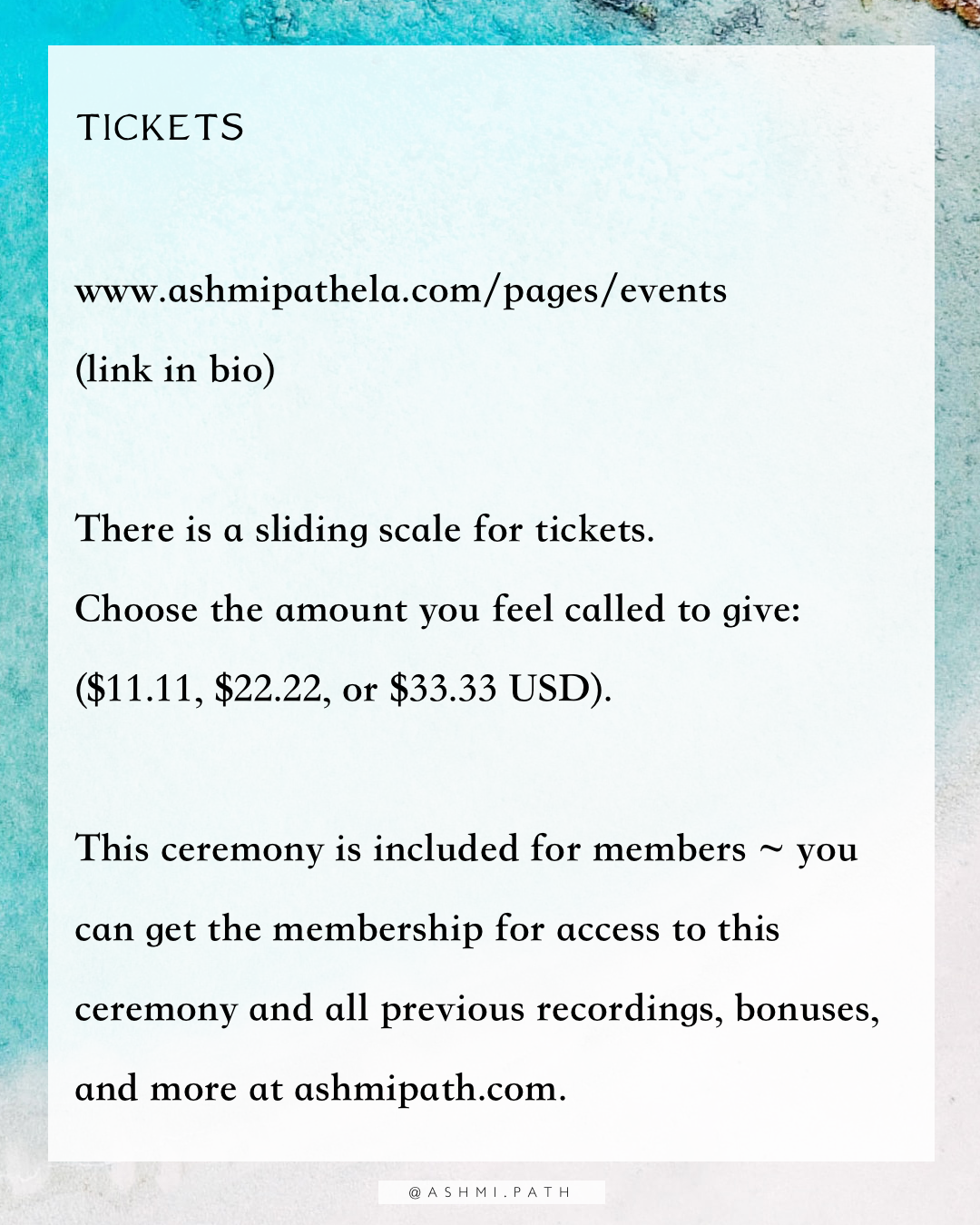 YOU ALWAYS HAVE ENOUGH TIME FOR LOVE — TO FIND, NURTURE, GIVE, AND RECEIVE LOVE. ITS CLOCK IS ETERNAL.
LOVE IS ALWAYS RIGHT ON TIME.
This message came through when I wrote down this question and started writing automatically without thinking. I think I wrote this around 2019, before I met Joel.
What do I do to open myself to love?
Let go, let it be. There's nothing more you need to do, be, or have than where you stand now. There's nothing to prepare… And you have nothing to lose.
You already are love. You don't need it, you don't need to find it, you don't need to be anything to create it. You are made of love.
Get out of your head. There's nothing to worry about. And quite the opposite: everything to get excited for. Trust the process. Control is an illusion. But divine orchestration — that is always in motion. That, you can always trust. Relax your grip. Lay back. There's no need to think about the future or the past. Everything is unfolding now.
Love yourself — all of you. Cherish yourself. You are human. And you are also divine light. All of your pain, wounds, and perceived flaws have helped you become who you are. Underneath them, you will find the pure beauty of your essence, your spirit.
Be yourself! You are magnificent, just the way you are. You are whole. You are beautiful. Show it. Be the light. Speak with compassion and understanding. Listen.
You cannot control how the other feels or thinks about you. You cannot control who they are. Focus on appreciating their being, and appreciating where you stand now.
THERE'S NOTHING TO WORRY ABOUT. AND QUITE THE OPPOSITE… EVERYTHING TO GET EXCITED FOR.
Our next online ceremony is in 8 days!
Softening to Receive — Online Guided Ceremony
A guided journey and energetic shift into:
— Dissolving any barriers around your heart
— Letting go of forcing and controlling
— Opening to the fullness of love and connection
— Receiving MORE (joy, abundance, clarity, magic)
— Trusting the timing and flow of life
— Living as your most open, loving, trusting self
— Feeling safe to be seen and loving yourself as you are
JOIN LIVE OR WATCH THE RECORDING
DATE: June 15 at 7pm PST (California) / 10pm ET (New York)
Note: This is June 16 morning for some parts of the world, ie. 10am AWST (Perth)
The recording will be emailed to all after, and it never expires!
Format: 1.5 hour group video call on Zoom
Guided ceremony/meditation: 45 minutes
Open sharing and Q&A: 45 minutes
You are welcome to join via video or just listen in, whatever feels best to you! Ceremonial cacao is optional  — you can find it at a natural food store near you.
TICKETS
www.ashmipathela.com/pages/events
There is a sliding scale for tickets.
Choose the amount you feel called to give: ($11.11, $22.22, or $33.33 USD).
As always, this ceremony is included for members ~ you can get the membership for access to this ceremony and all previous recordings, bonuses, and more at ashmipath.com.
THIS CEREMONY IS INCLUDED FOR THOSE WHO ARE PAID MEMBERS — You will find the Zoom link and recording (after it ends) here: https://www.ashmipath.com/tag/monthly-ceremonies/