It is Safe to Share Your Joy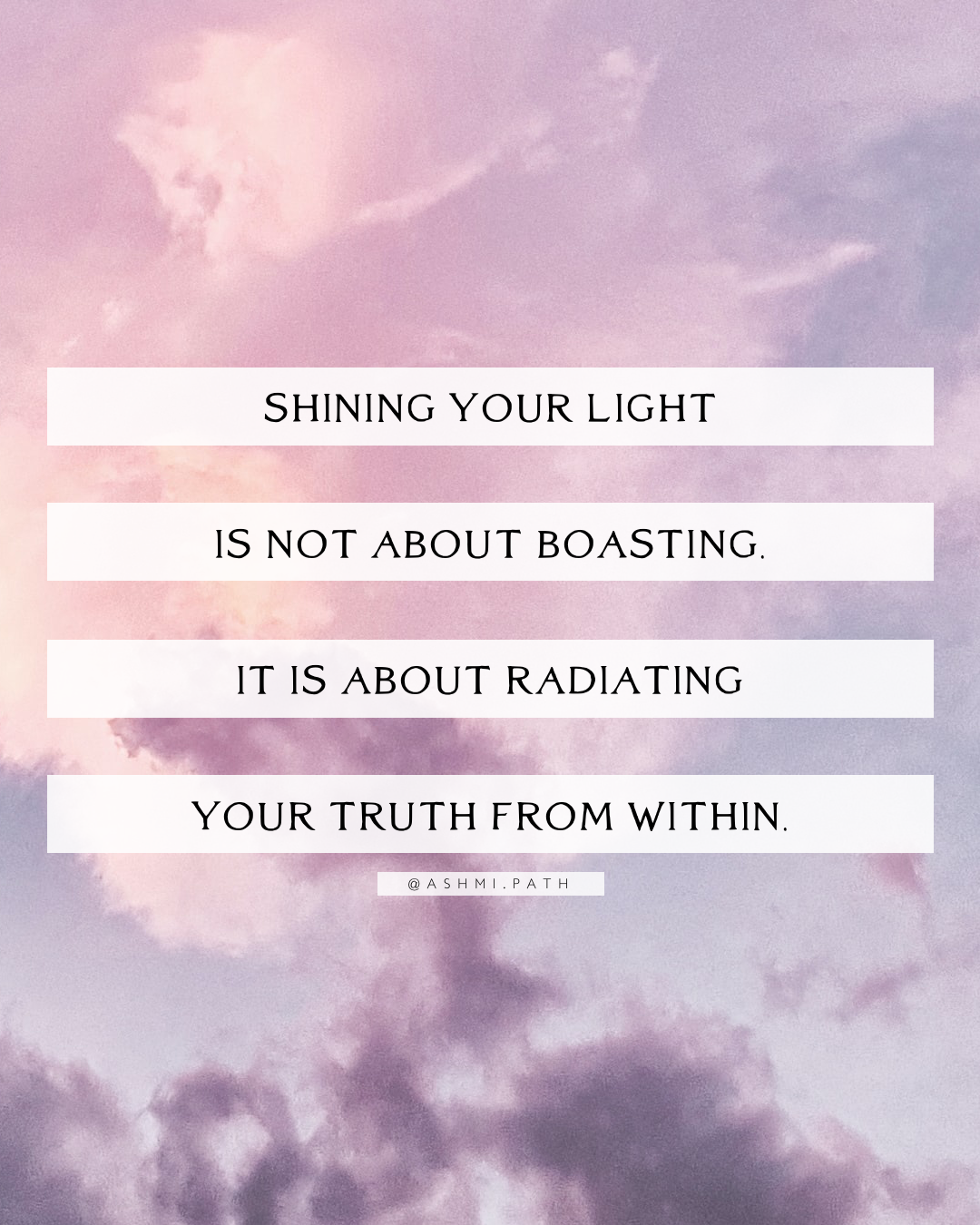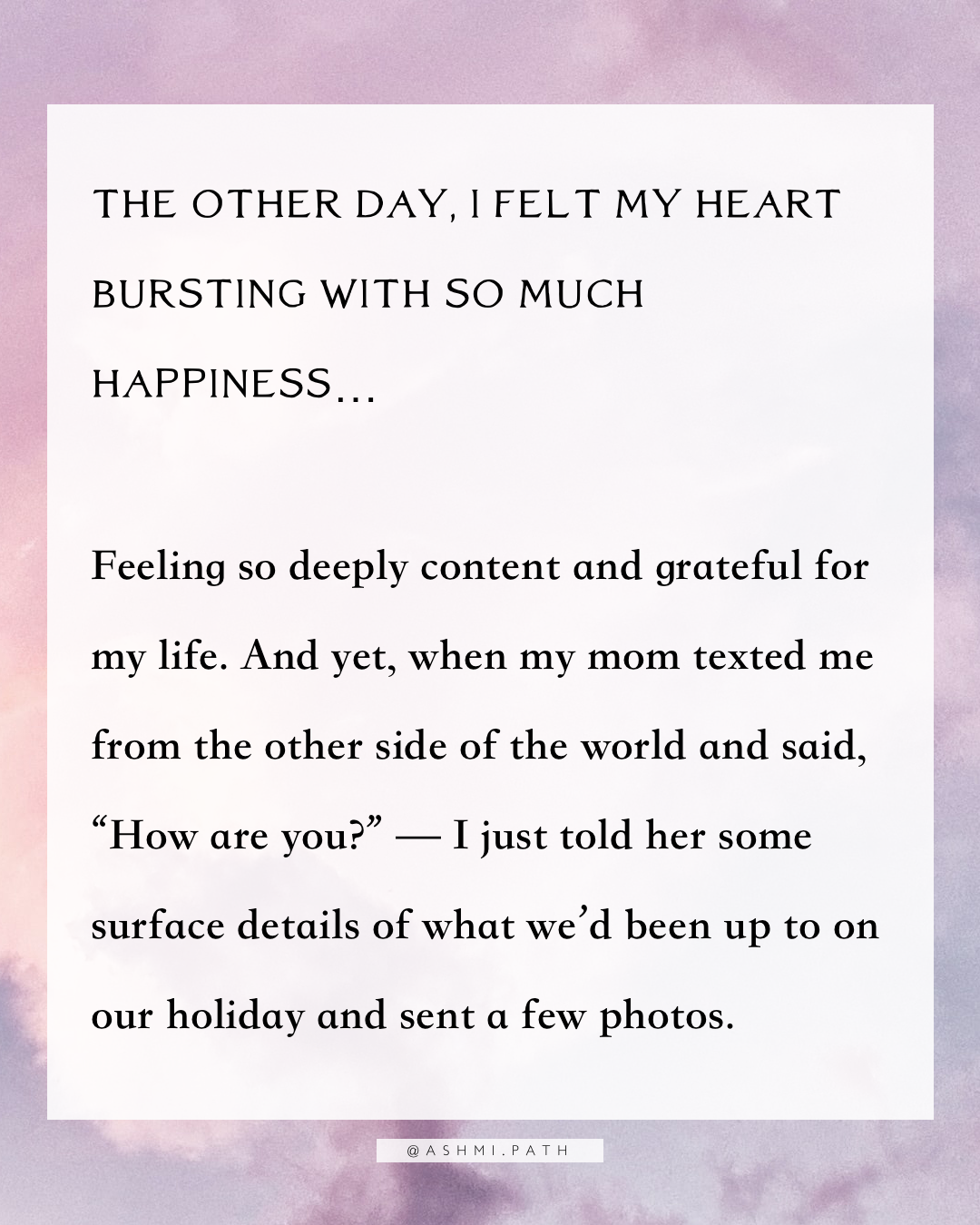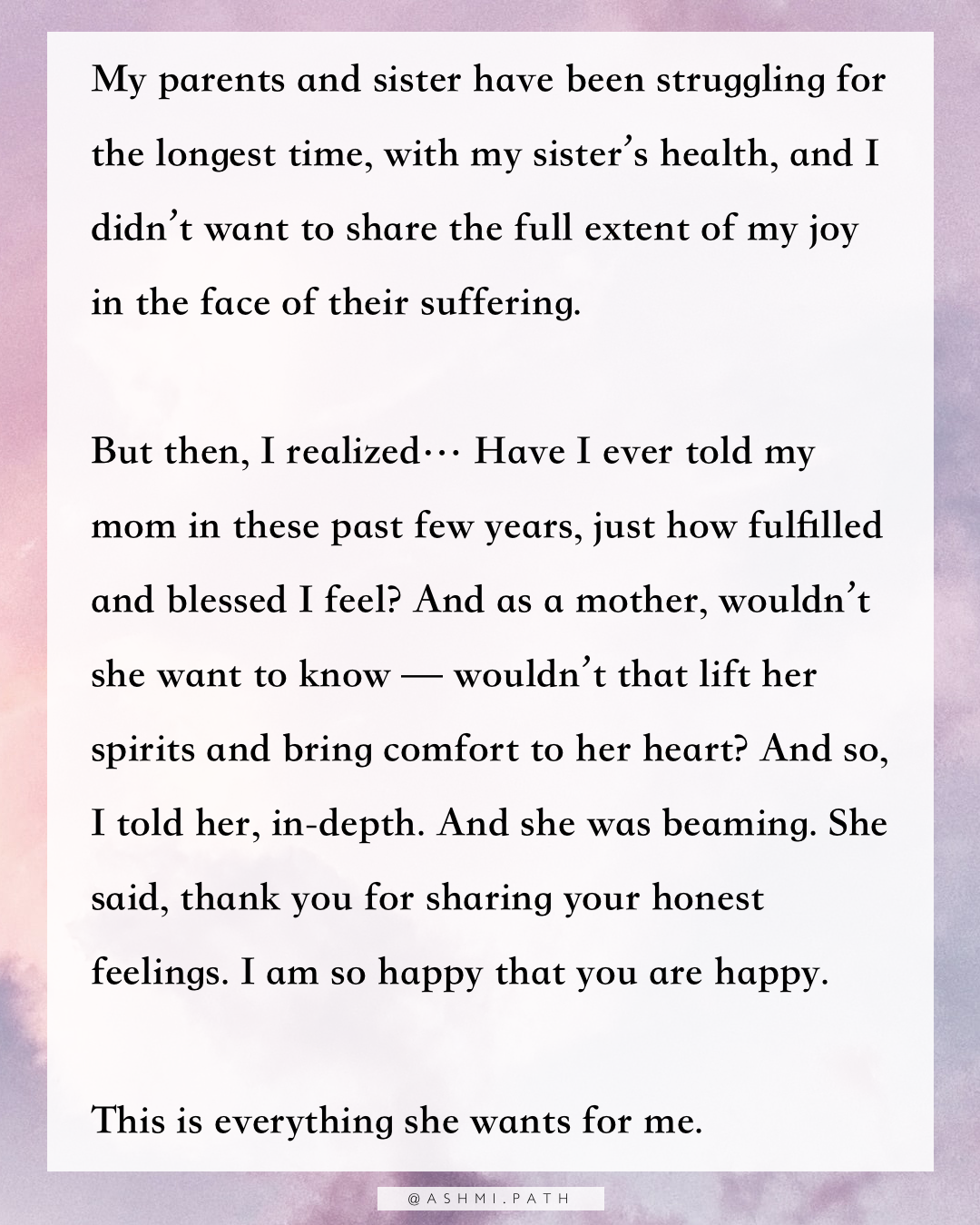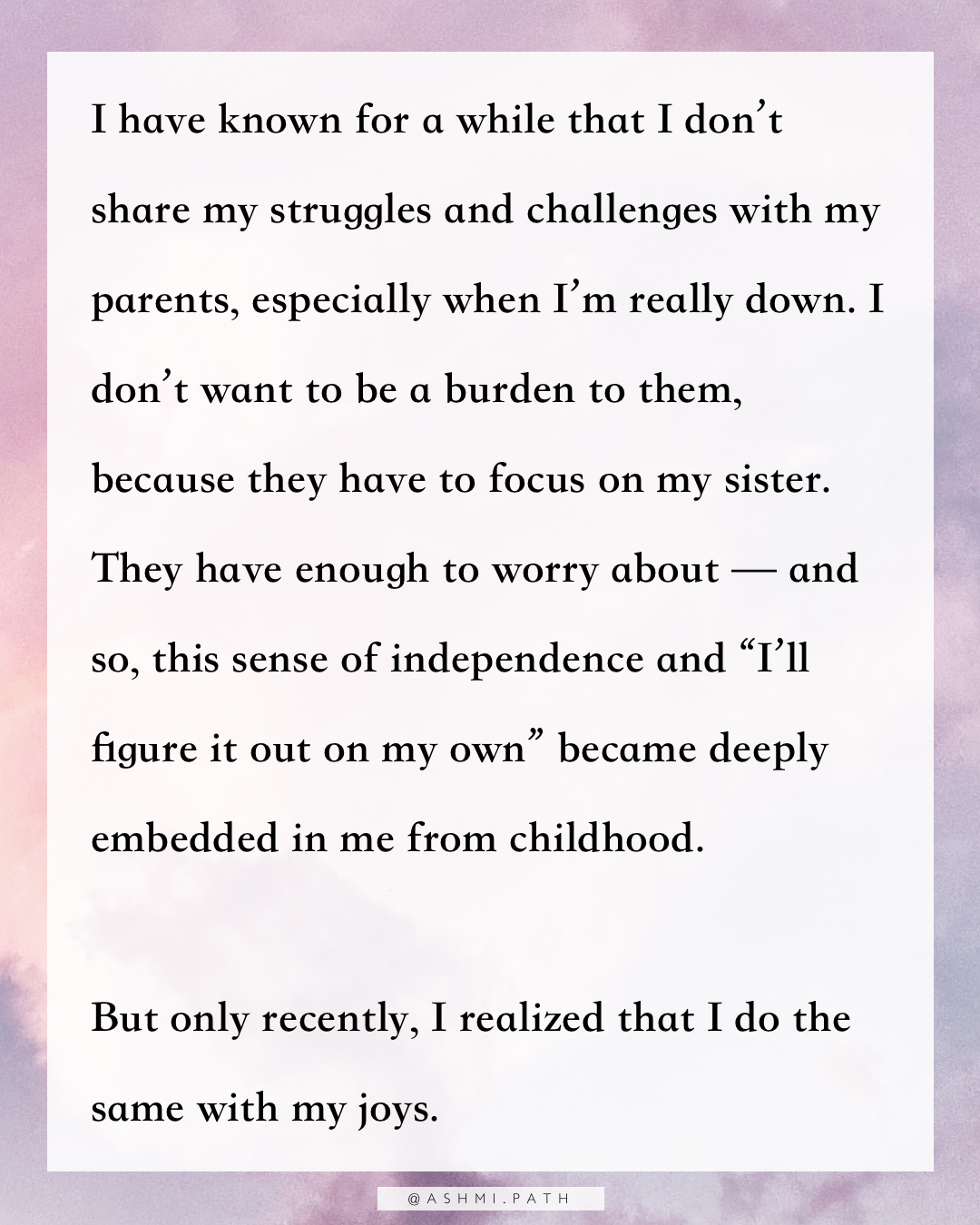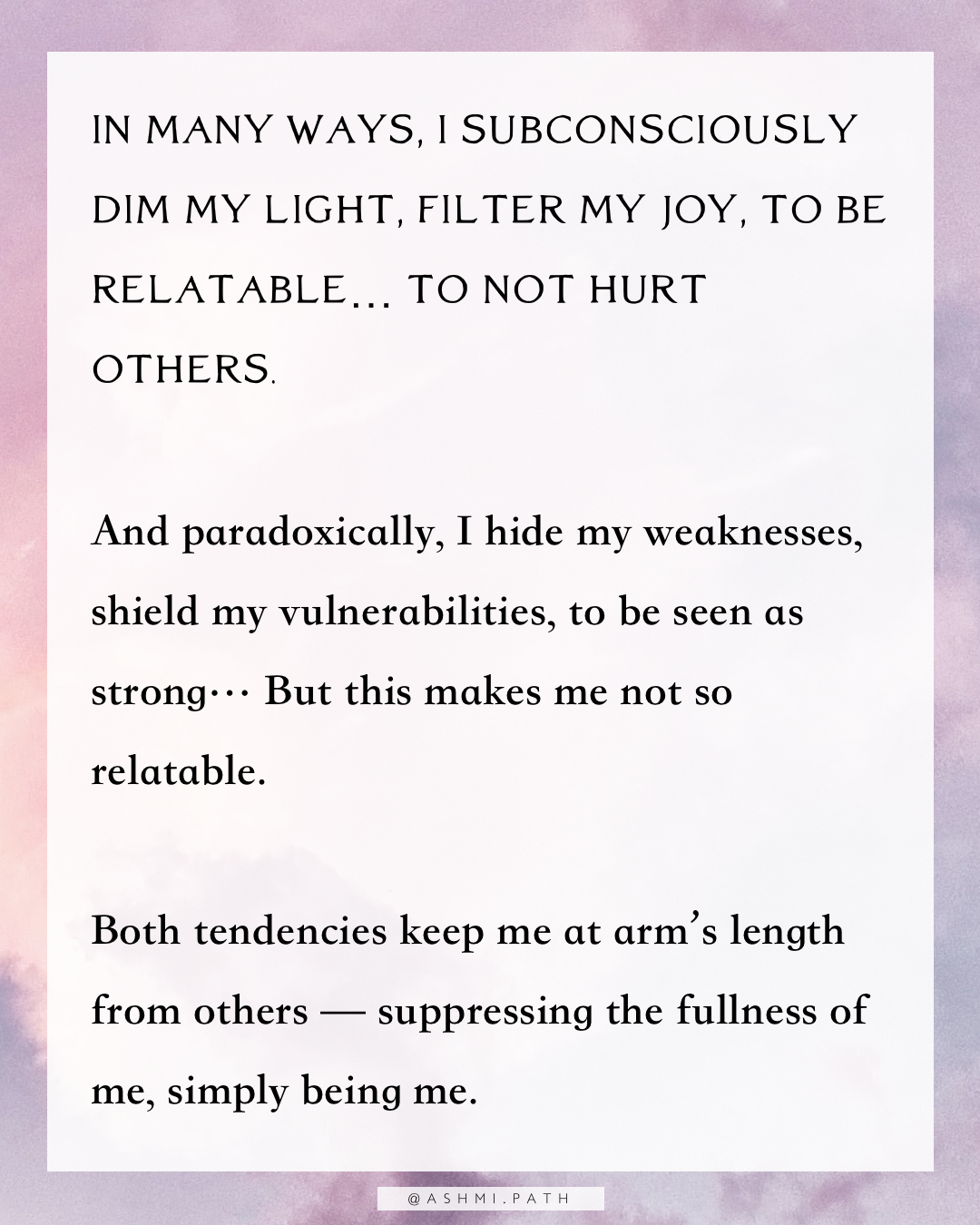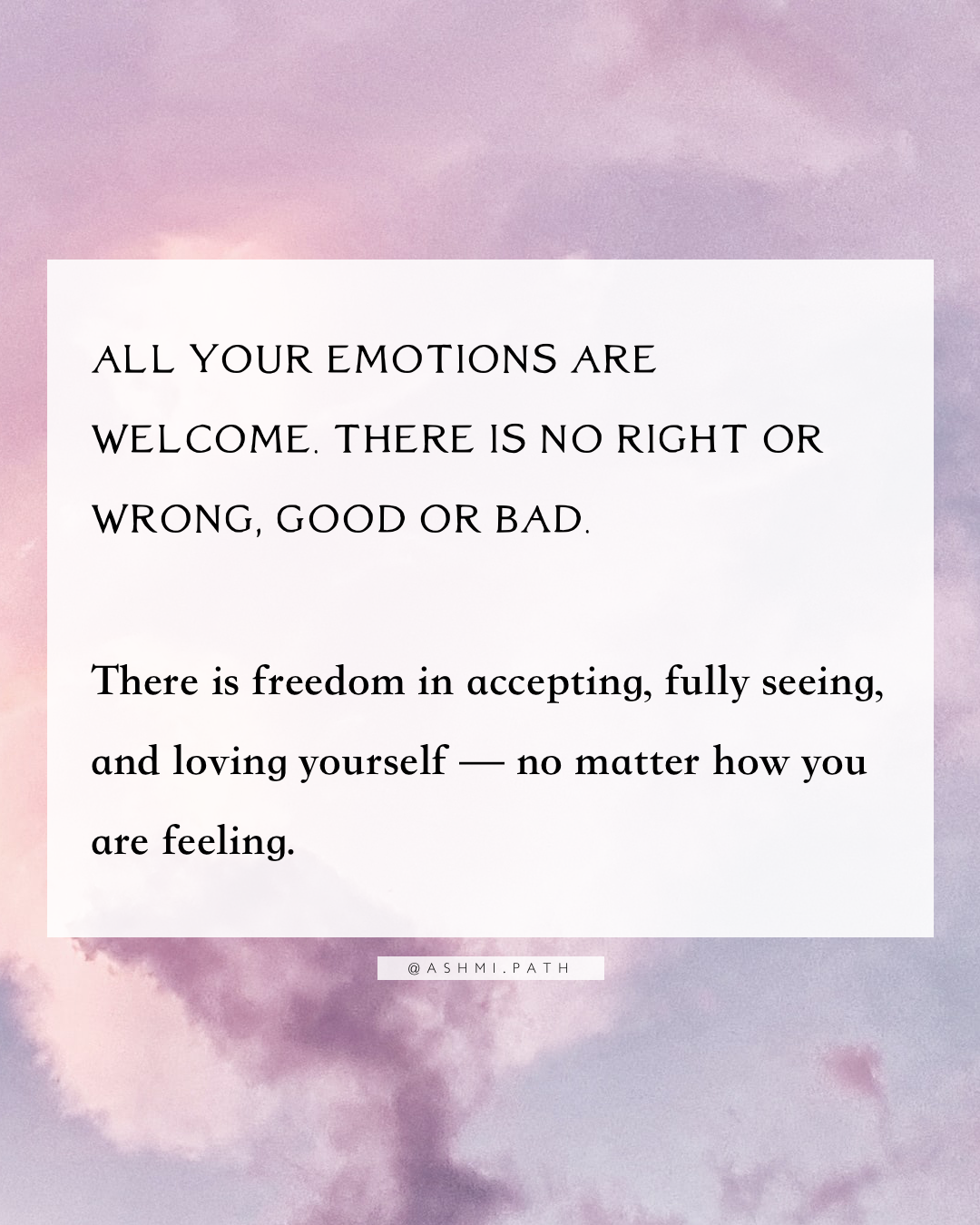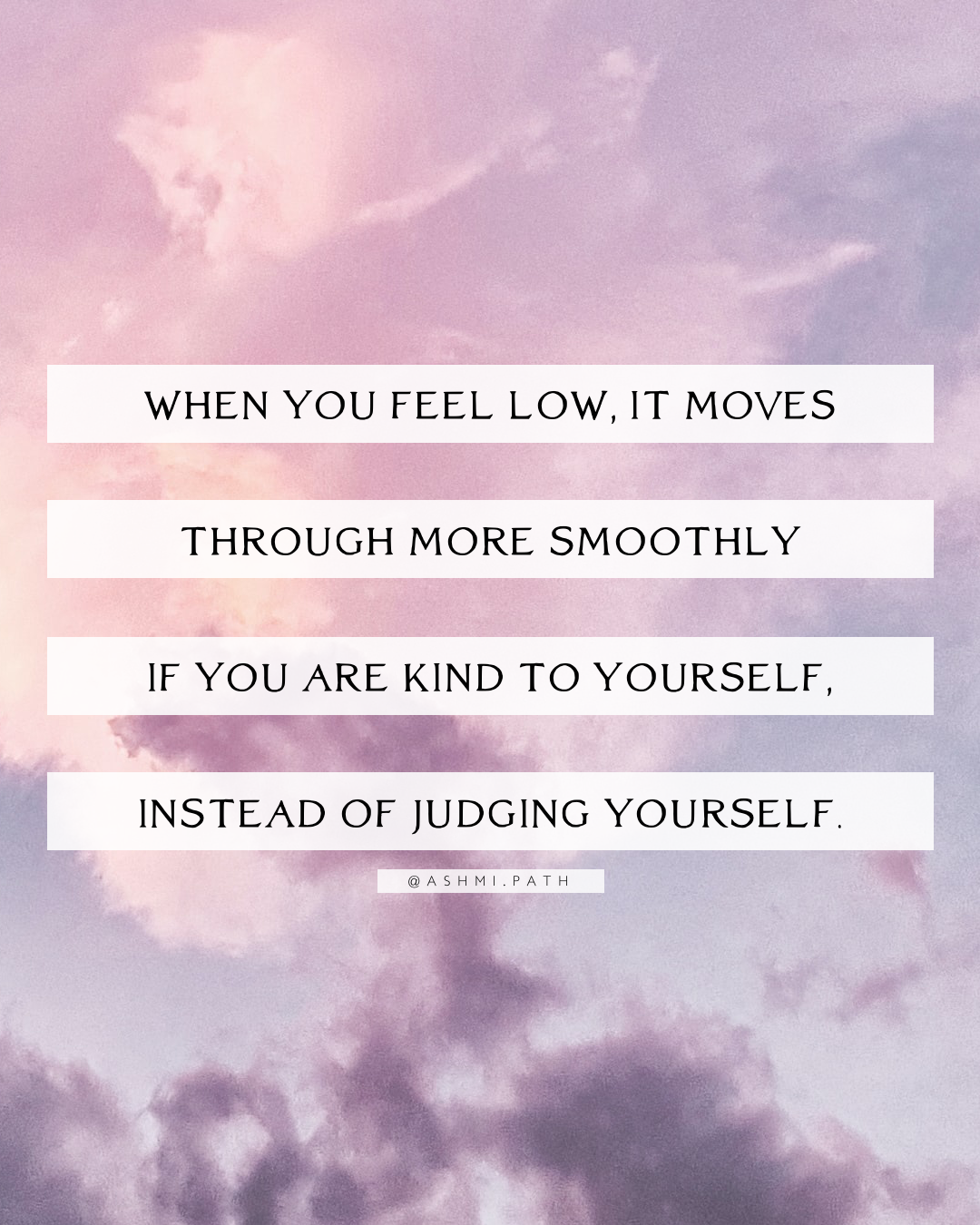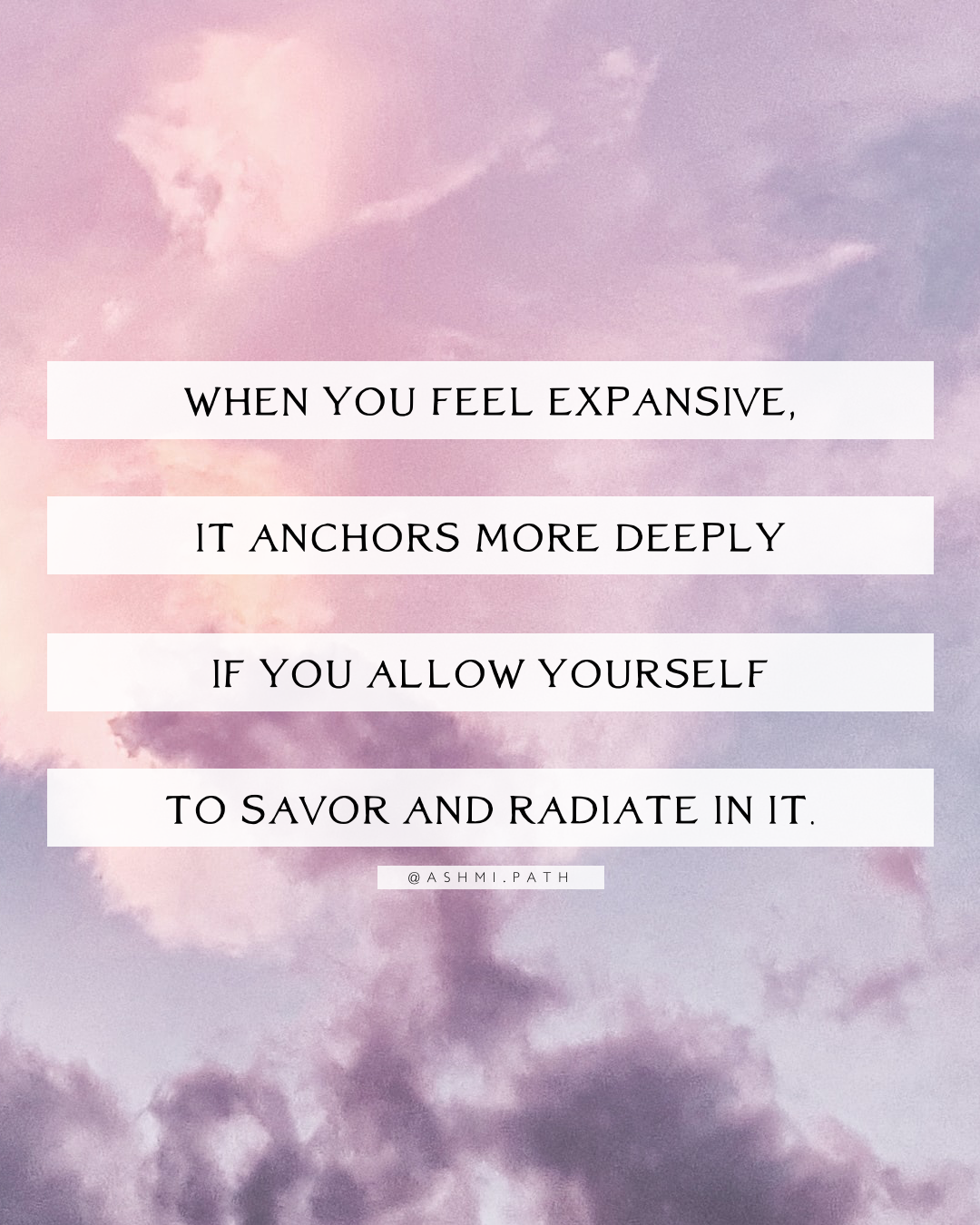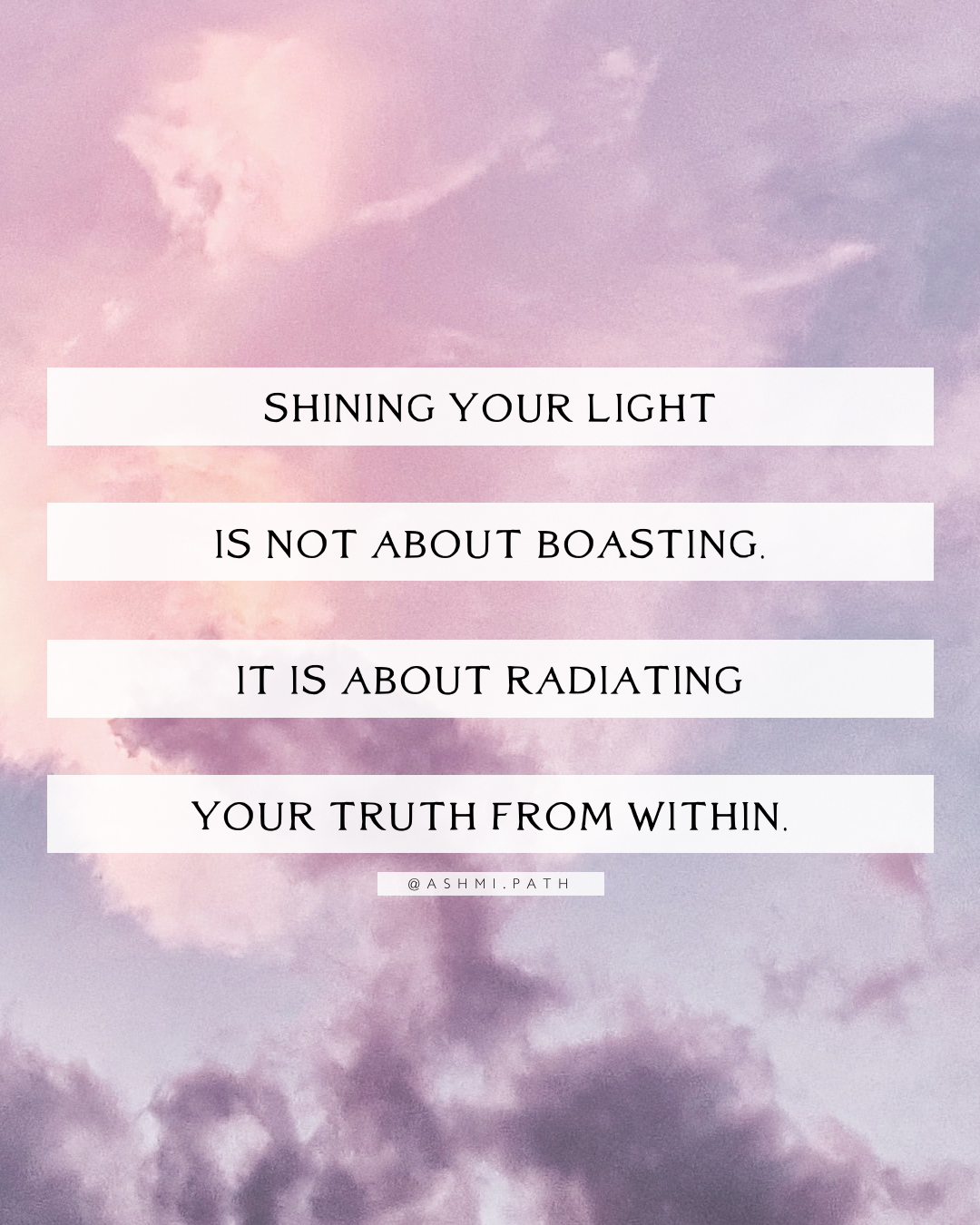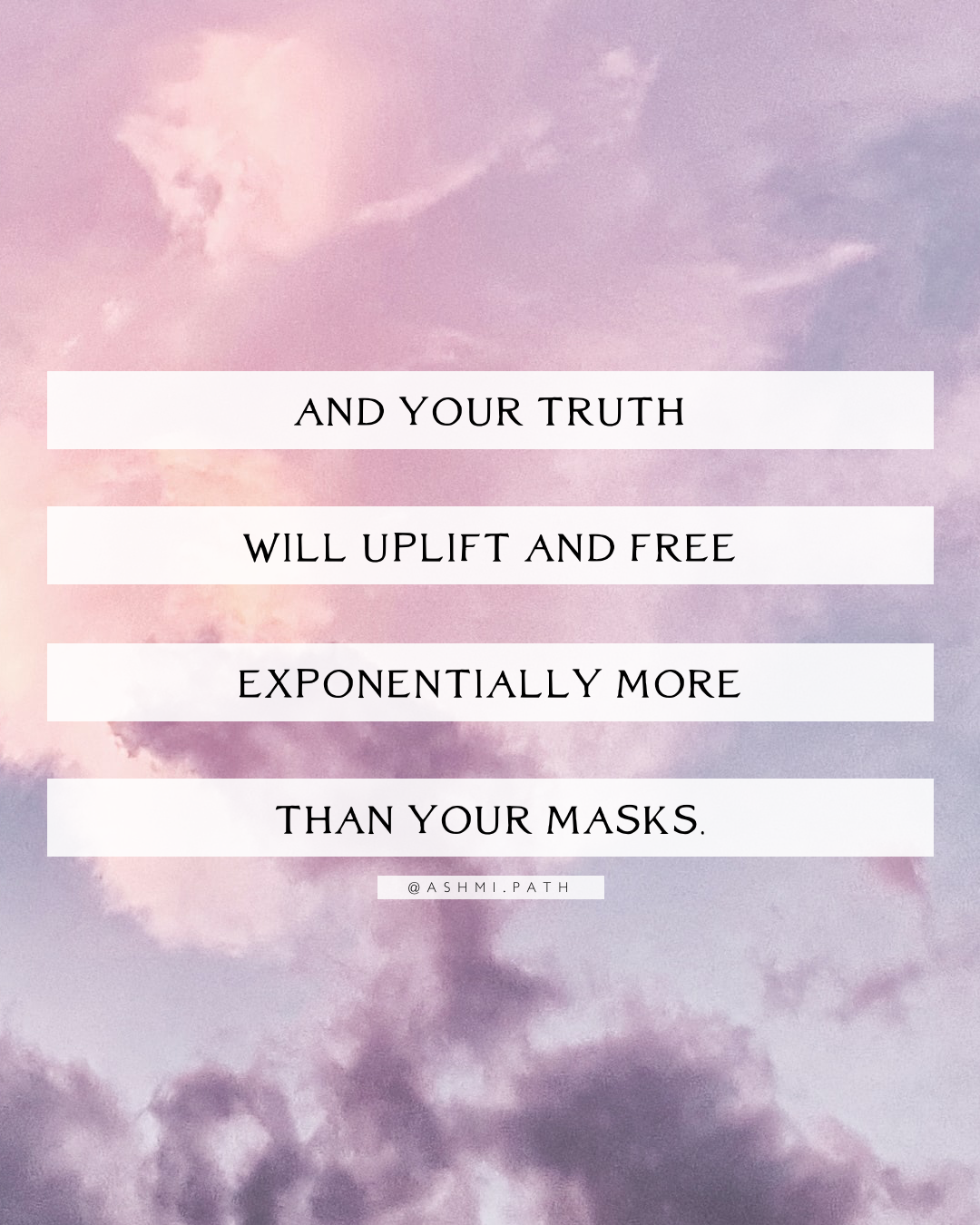 The text ~
THE OTHER DAY, I FELT MY HEART BURSTING WITH SO MUCH HAPPINESS…
Just so deeply content and grateful for my life. And yet, when my mom texted me from the other side of the world and said, "How are you?" — I just told her some surface details of what we'd been up to on our holiday and sent a few photos.
My parents and sister have been struggling for the longest time, with my sister's health, and I didn't want to share the full extent of my joy in the face of their suffering.
But then, I realized… Have I ever told my mom in these past few years, just how fulfilled and blessed I feel? And as a mother, wouldn't she want to know — wouldn't that lift her spirits and bring comfort to her heart?
And so, I told her, in-depth. And she was beaming. She said, thank you for sharing your honest feelings. I am so happy that you are happy.
This is everything she wants for me.
I have known for a while that I don't share my struggles and challenges with my parents, especially when I'm really down. I don't want to be a burden to them, because they have to focus on my sister. They have enough to worry about — and so, this sense of independence and "I'll figure it out on my own" became deeply embedded in me from childhood.
But only recently, I realized that I do the same with my joys.
IN MANY WAYS, I SUBCONSCIOUSLY DIM MY LIGHT, FILTER MY JOY, TO BE RELATABLE… TO NOT HURT OTHERS.
And paradoxically, I hide my weaknesses, shield my vulnerabilities, to be seen as strong… But this makes me not so relatable.
Both tendencies keep me at arm's length from others — suppressing the fullness of me, simply being me.
ALL YOUR EMOTIONS ARE WELCOME. THERE IS NO RIGHT OR WRONG, GOOD OR BAD.
There is freedom in accepting, fully seeing, and loving yourself — no matter how you are feeling.
WHEN YOU FEEL LOW, IT MOVES THROUGH MORE SMOOTHLY IF YOU ARE KIND TO YOURSELF, INSTEAD OF JUDGING YOURSELF.
WHEN YOU FEEL EXPANSIVE, IT ANCHORS MORE DEEPLY IF YOU ALLOW YOURSELF TO SAVOR AND RADIATE IN IT.
SHINING YOUR LIGHT IS NOT ABOUT BOASTING. IT IS ABOUT RADIATING YOUR TRUTH FROM WITHIN.
AND YOUR TRUTH WILL UPLIFT AND FREE EXPONENTIALLY MORE THAN YOUR MASKS.
Written with love,
Ashmi