The Power of Rest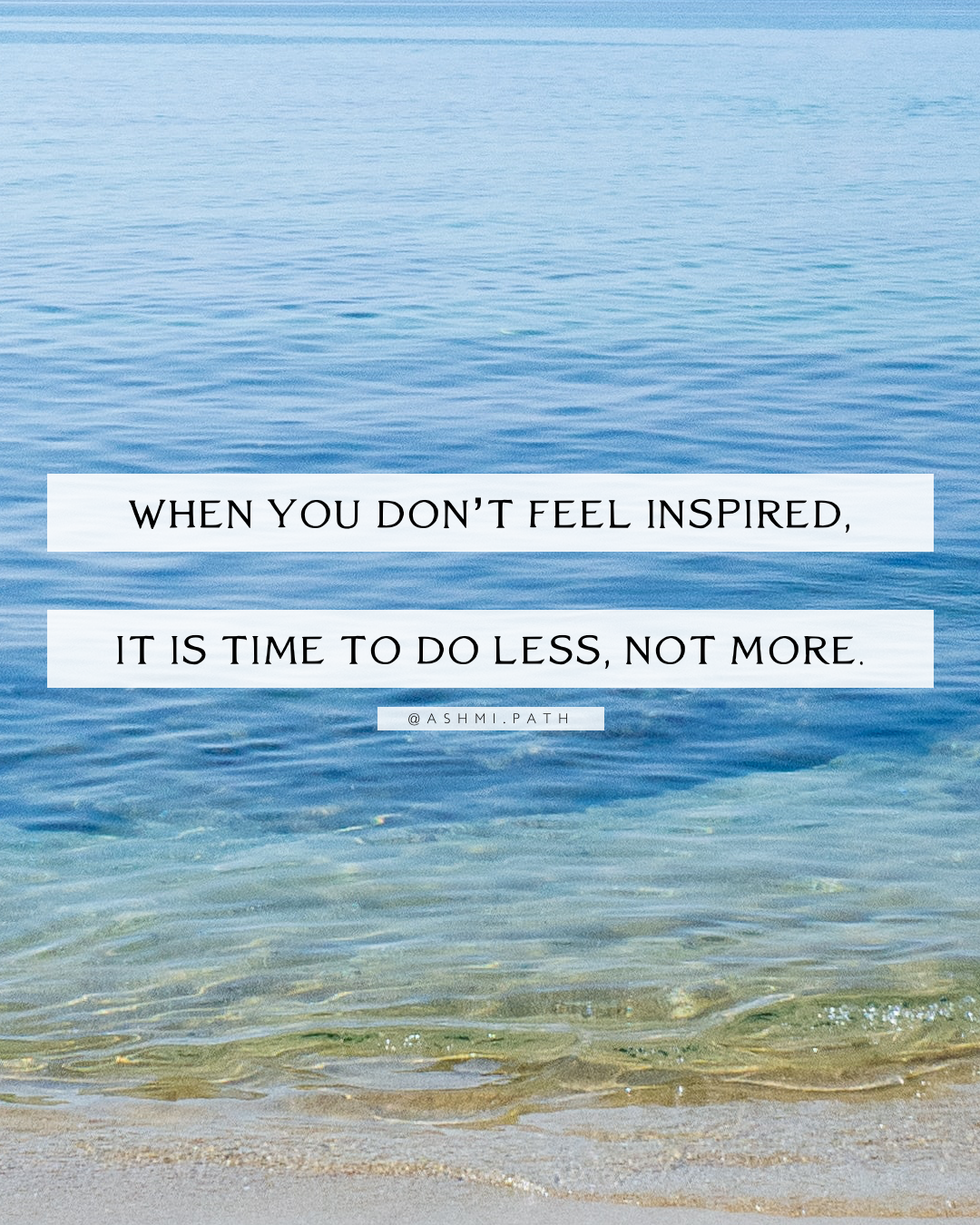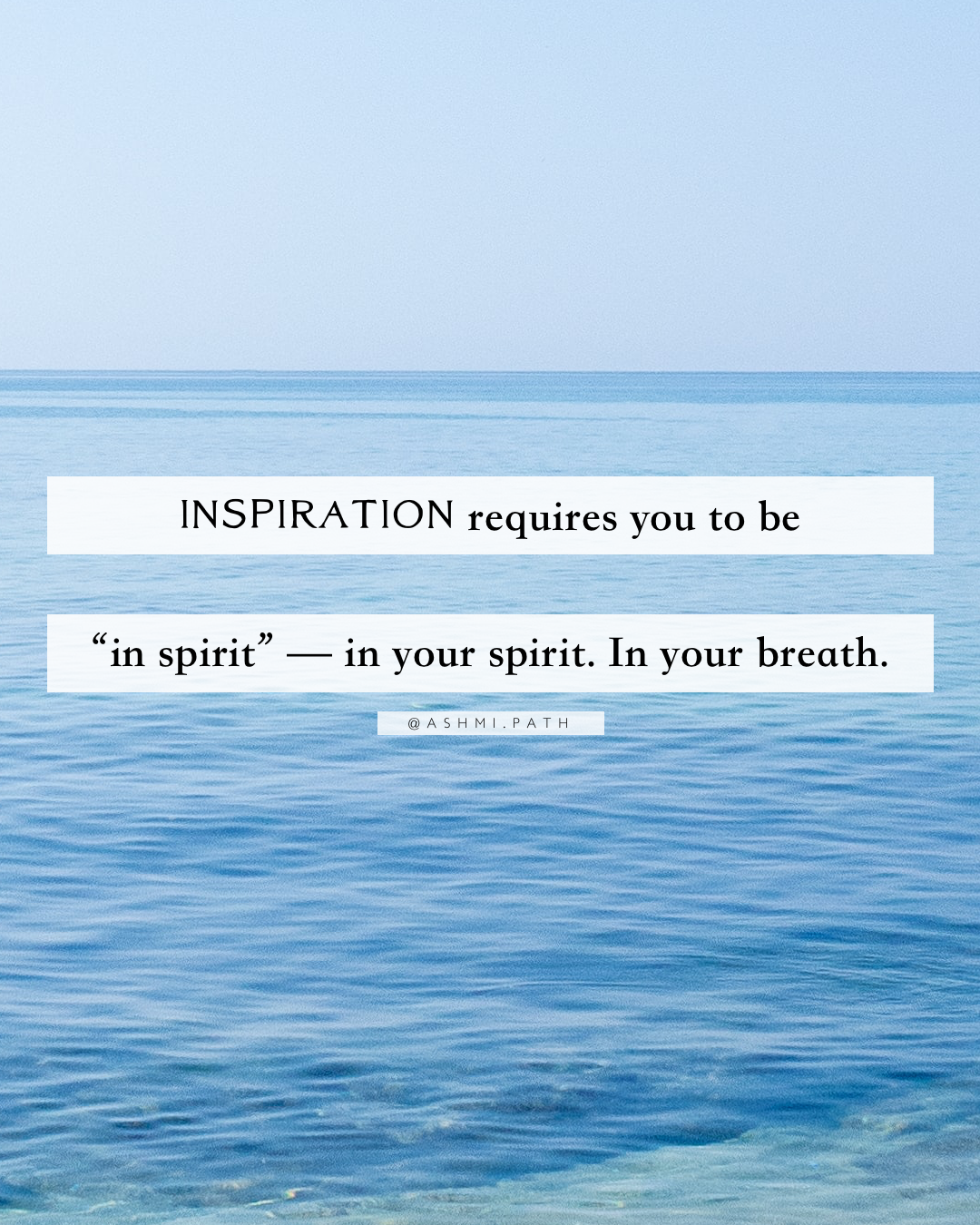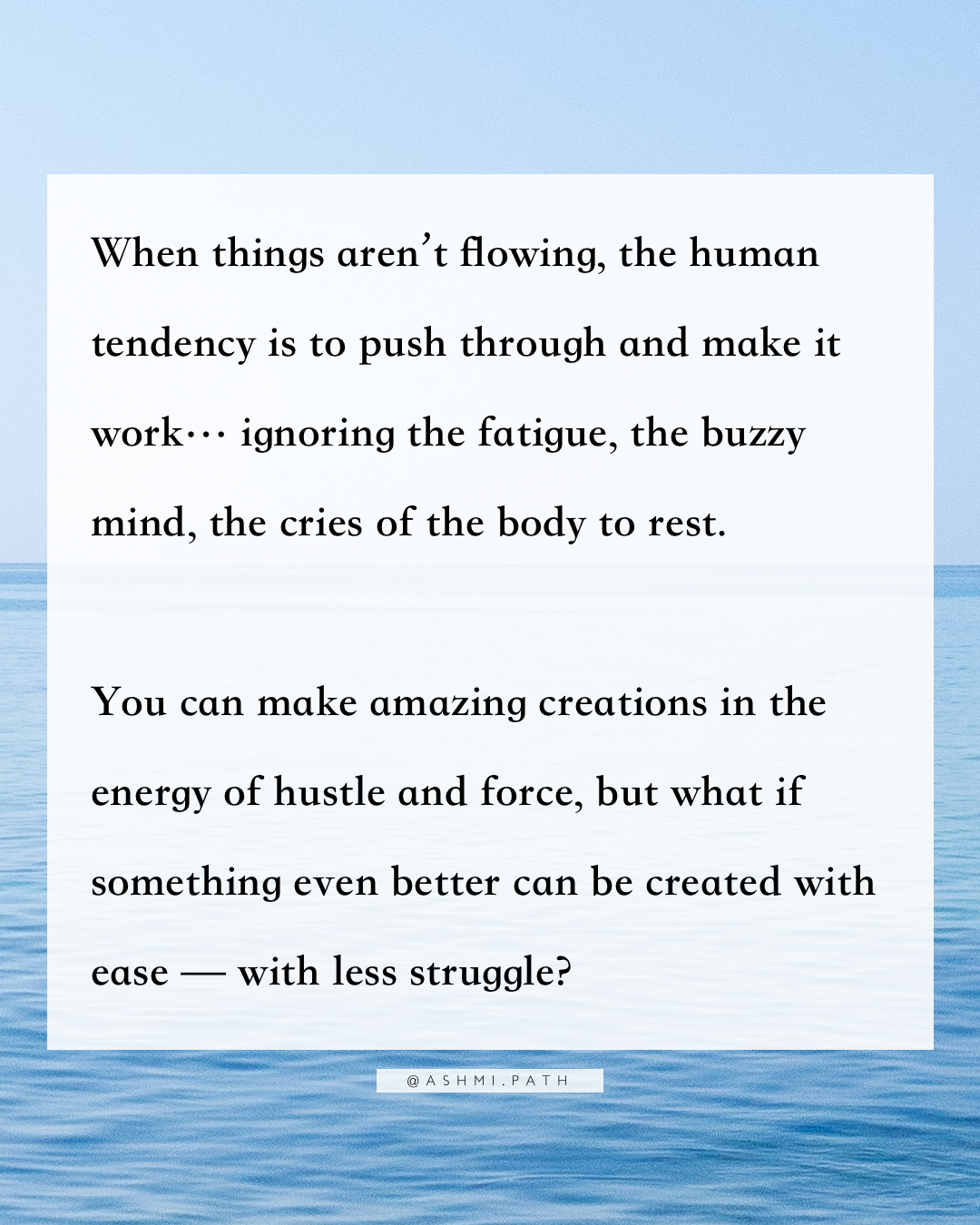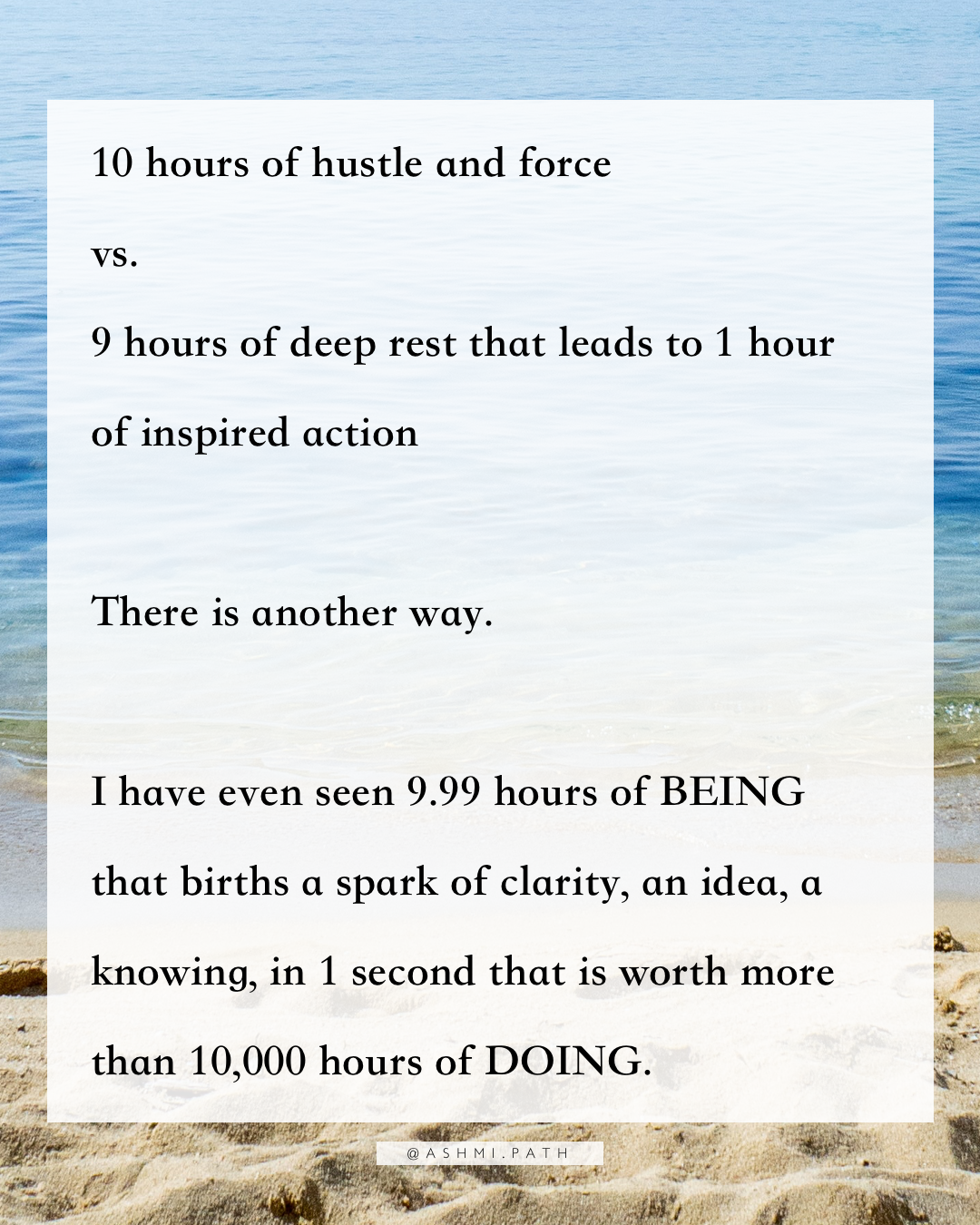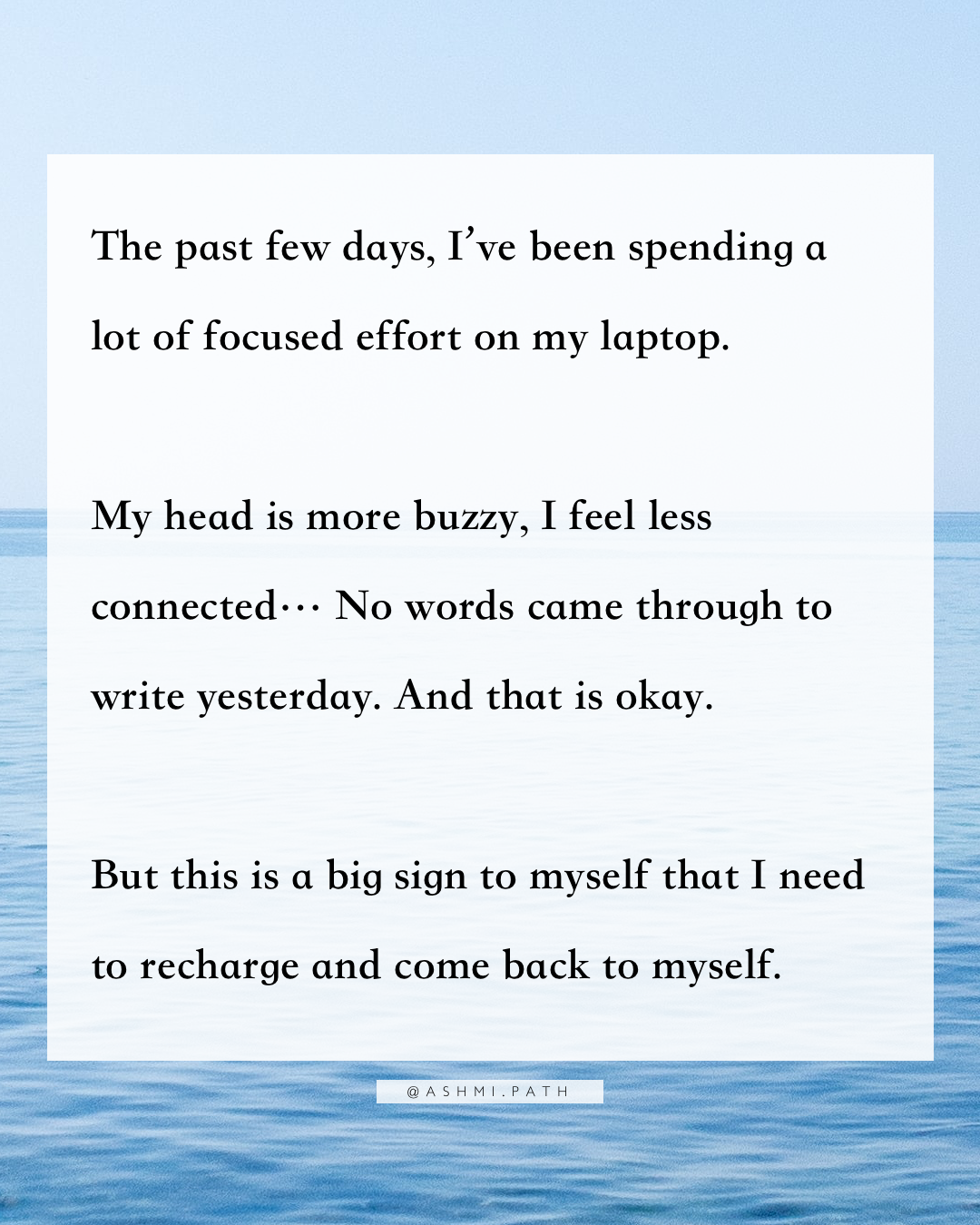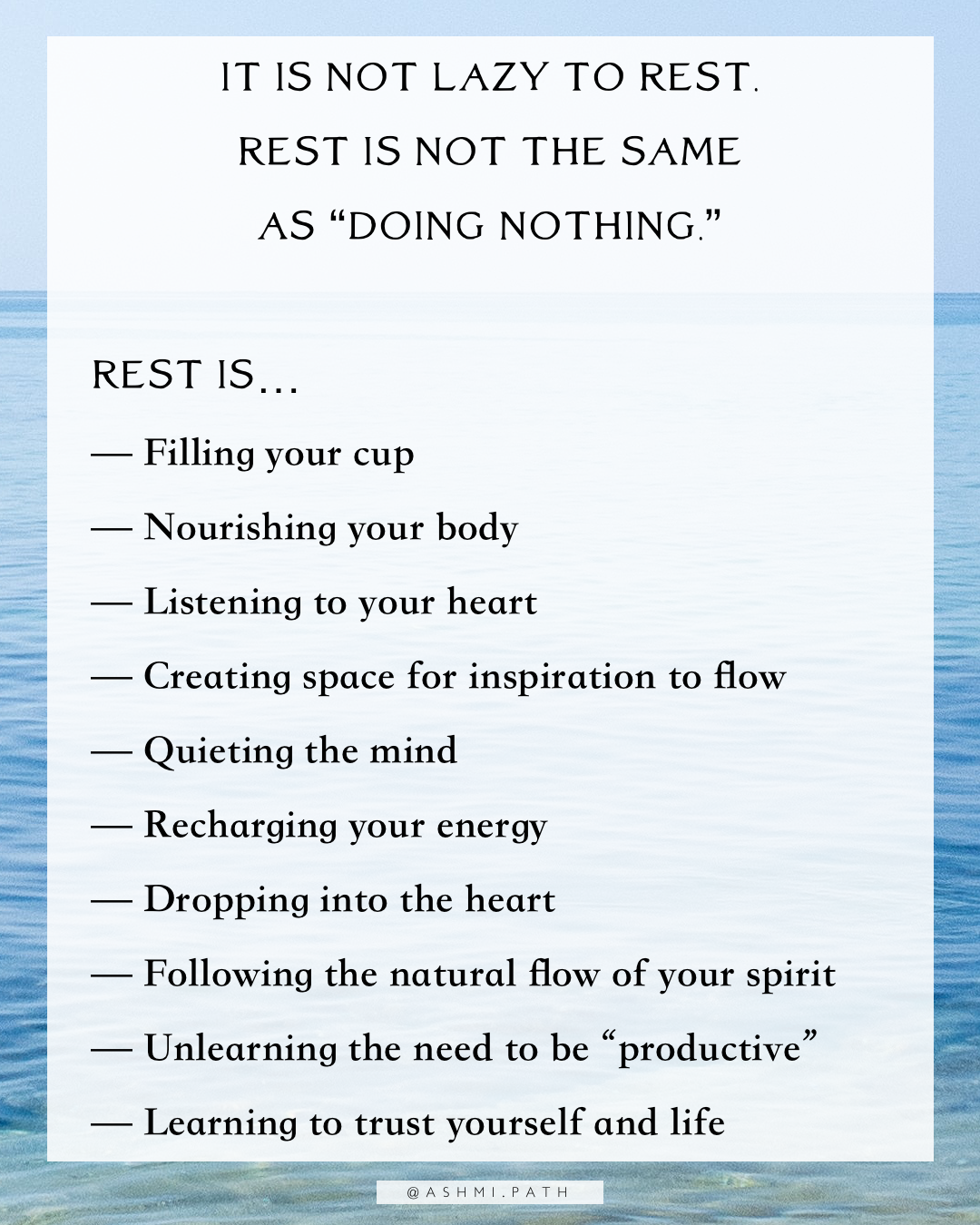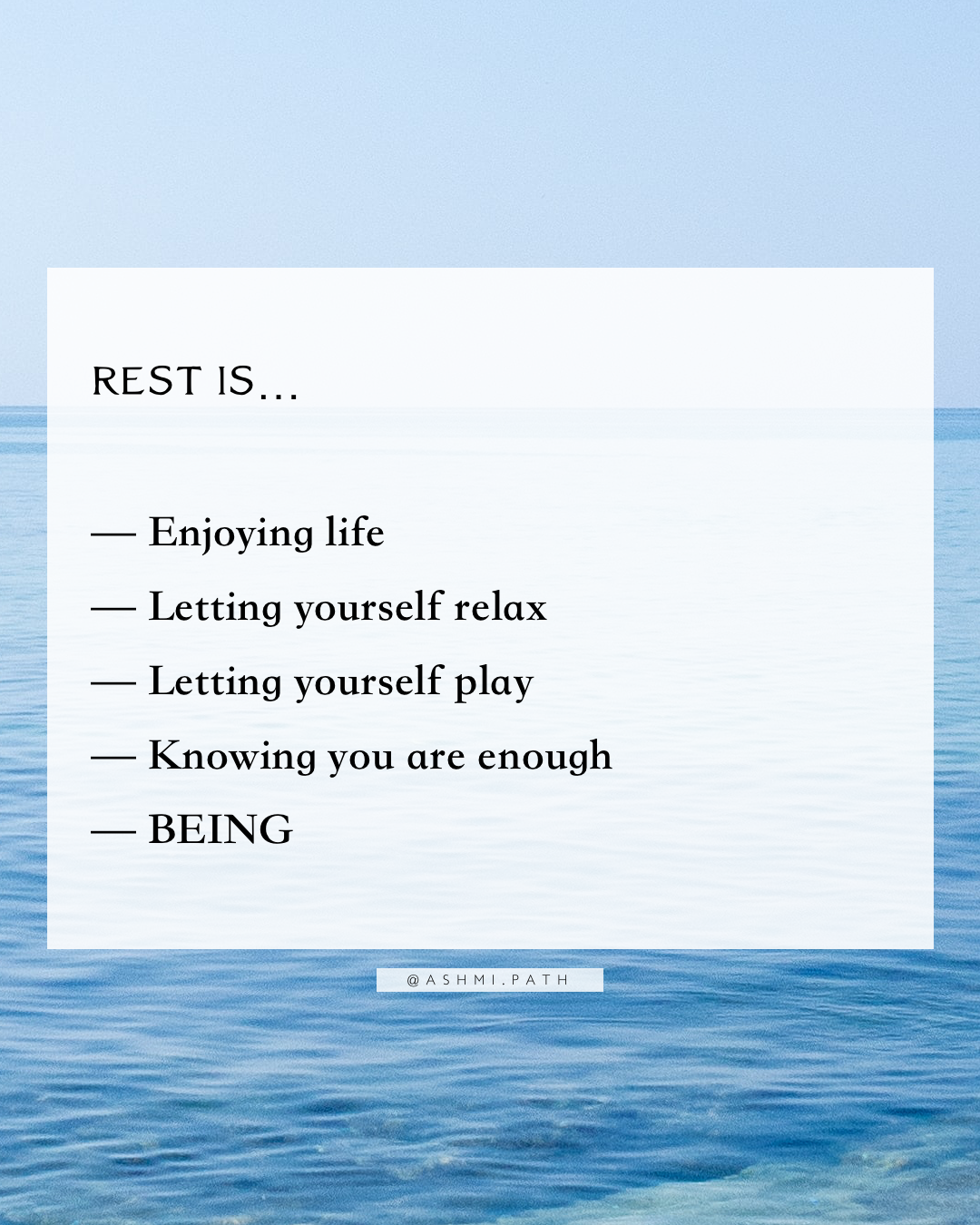 The text ~
When you don't feel inspired, it's time to do less – not more.
INSPIRATION requires you to be "in spirit" — in your spirit. In your breath.
When things aren't flowing, the human tendency is to push through and make it work… ignoring the fatigue, the buzzy mind, the cries of the body to rest.
You can make amazing creations in the energy of hustle and force, but what if something even better can be created with ease — with less struggle?
10 hours of hustle and force
vs.
9 hours of deep rest that leads to 1 hour of inspired action
There is another way.
I have even seen 9.99 hours of BEING that births a spark of clarity, an idea, in 1 second that is worth more than 1000 hours of DOING.
The past few days, I've been spending a lot of focused effort on my laptop. My head is more buzzy, I feel less connected… No words came through to write yesterday. And that is okay. But this is a big sign to myself that I need to recharge and come back to myself.
IT IS NOT LAZY TO REST.
REST IS NOT THE SAME AS "DOING NOTHING."
REST IS…
— Filling your cup
— Nourishing your body
— Listening to your heart
— Creating space for inspiration to flow
— Quieting the mind
— Recharging your energy
— Dropping into the heart
— Following the natural flow of your spirit
— Unlearning the need to be "productive"
— Learning to trust yourself and life
REST IS…
— Enjoying life
— Letting yourself relax
— Letting yourself play
— Knowing you are enough
— BEING
Written with love,
Ashmi