On Feeling Others' Emotions and Allowing Your Tears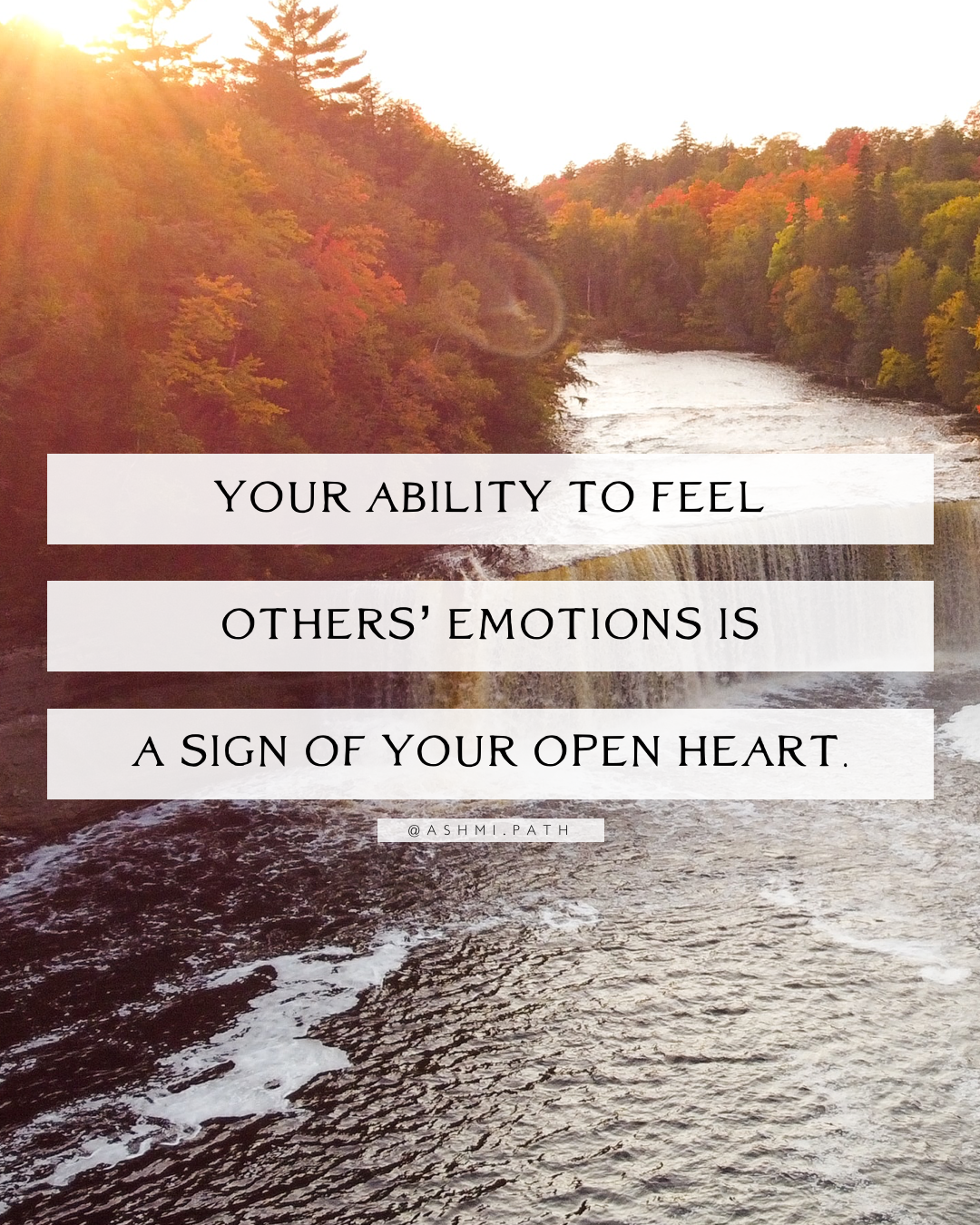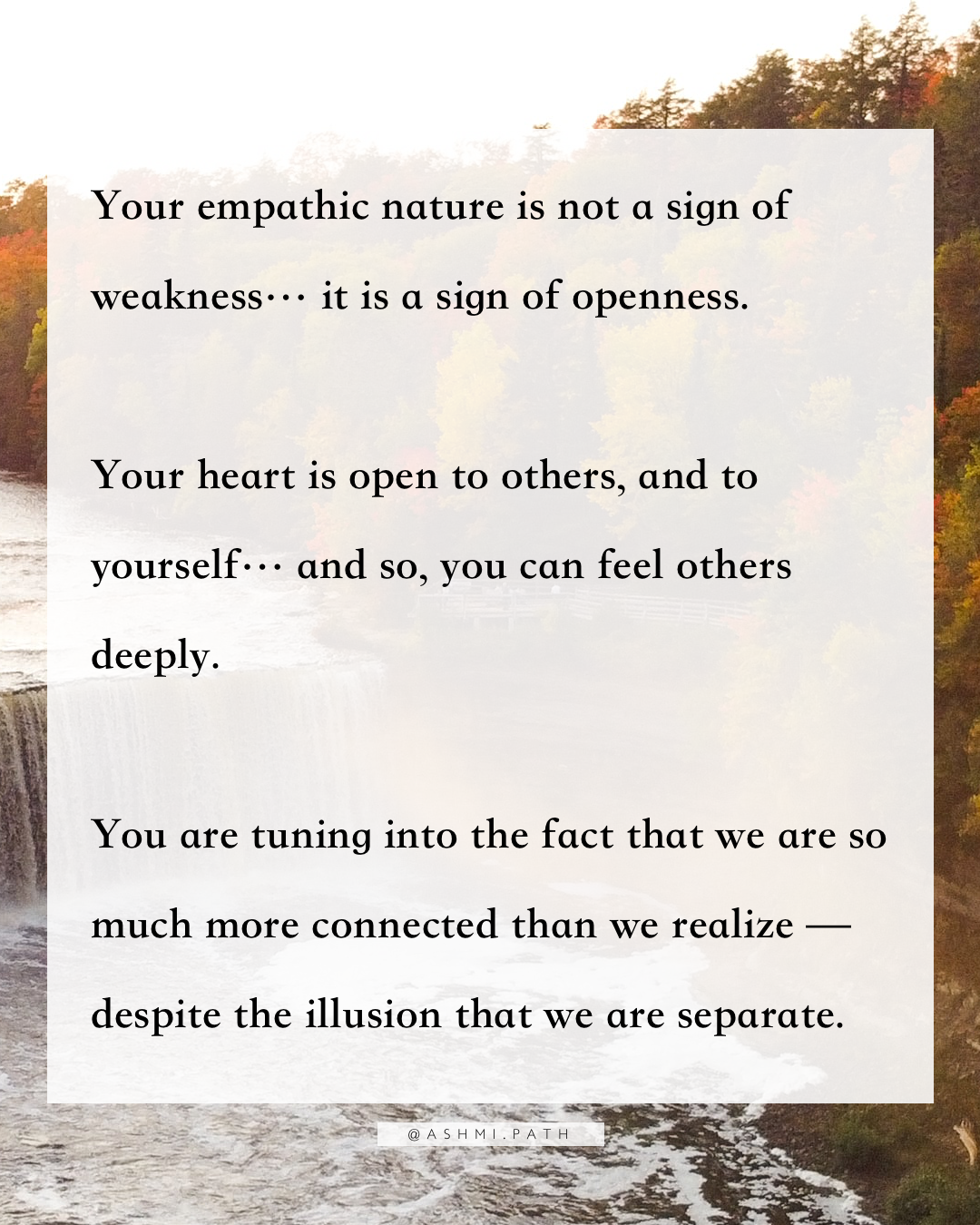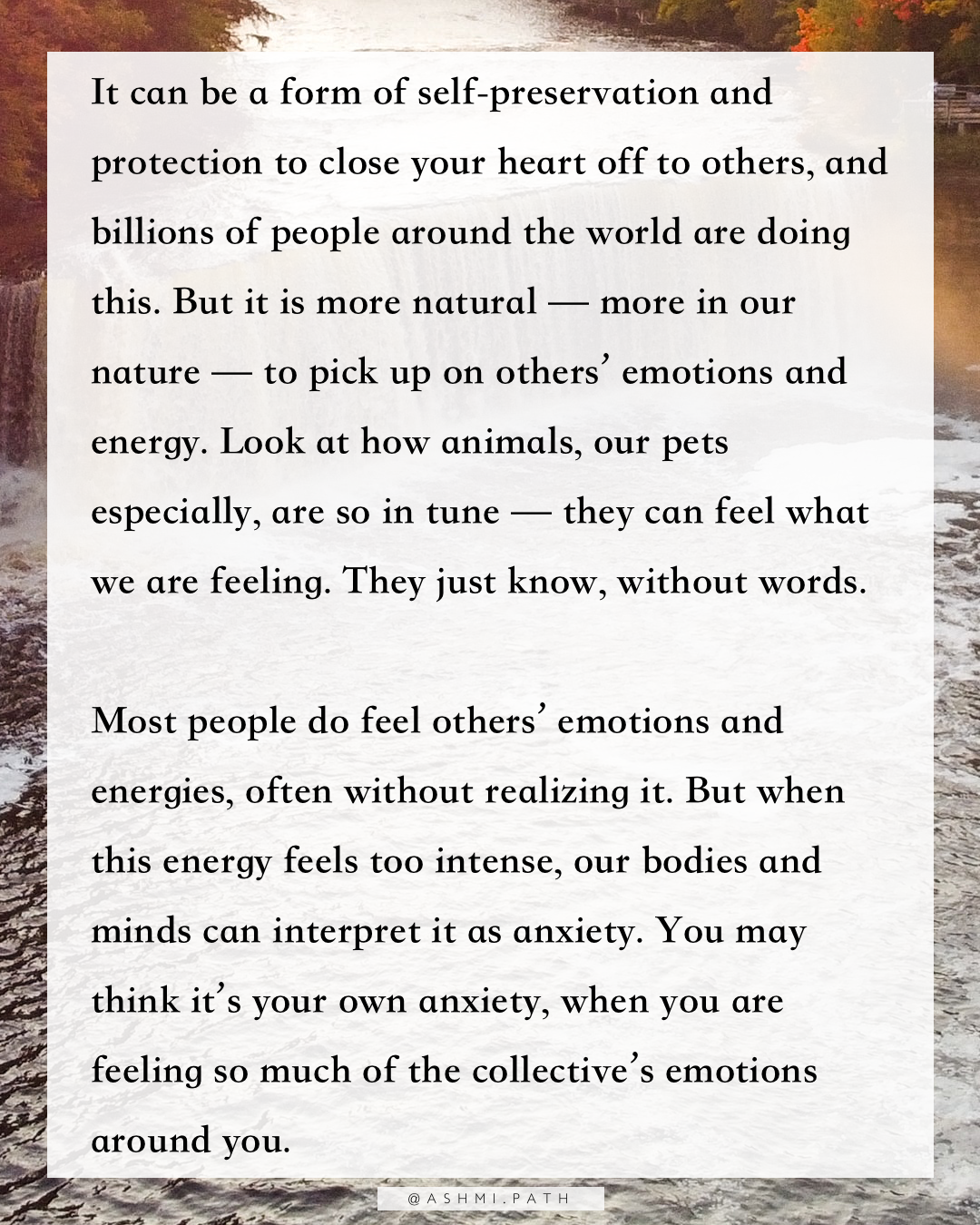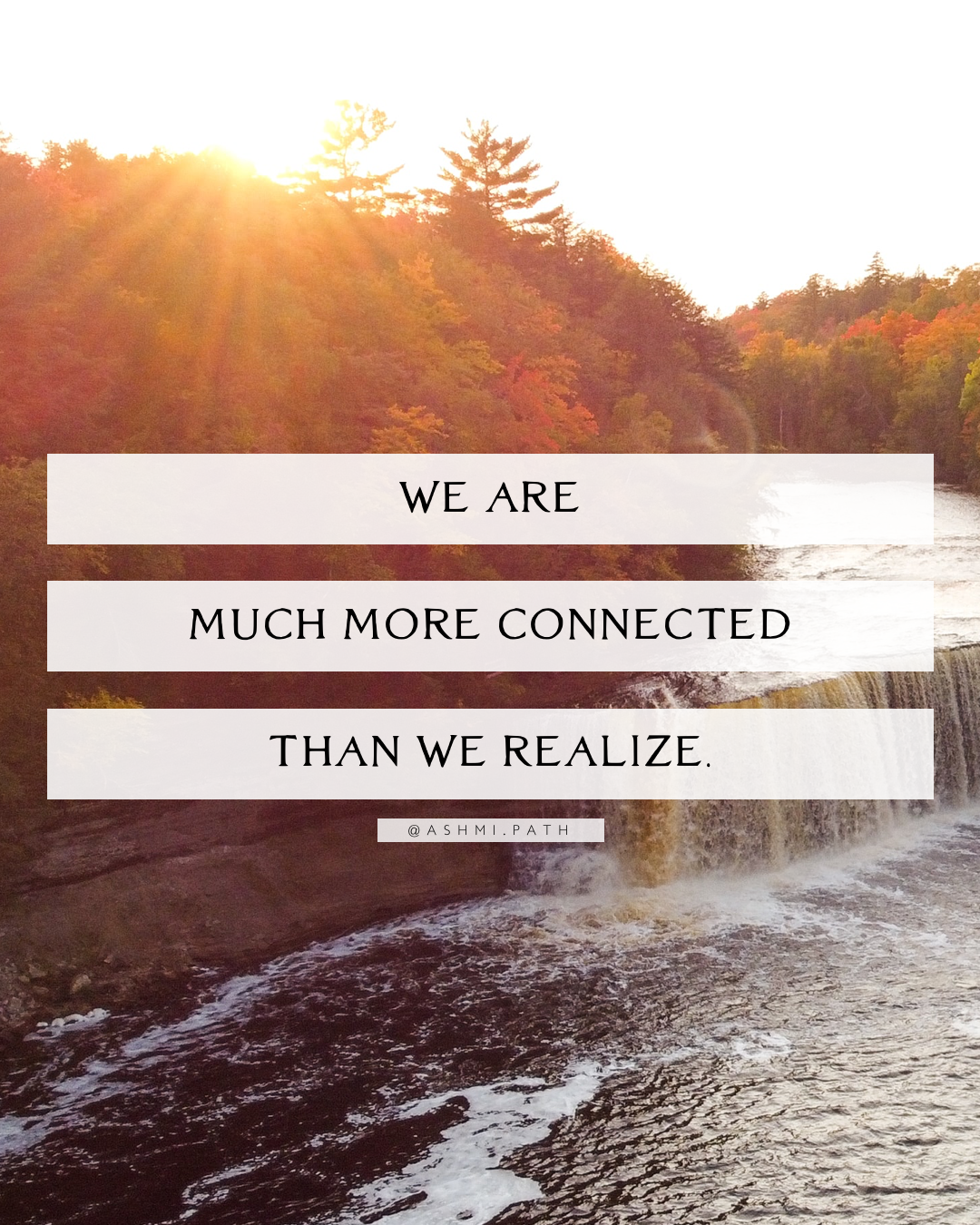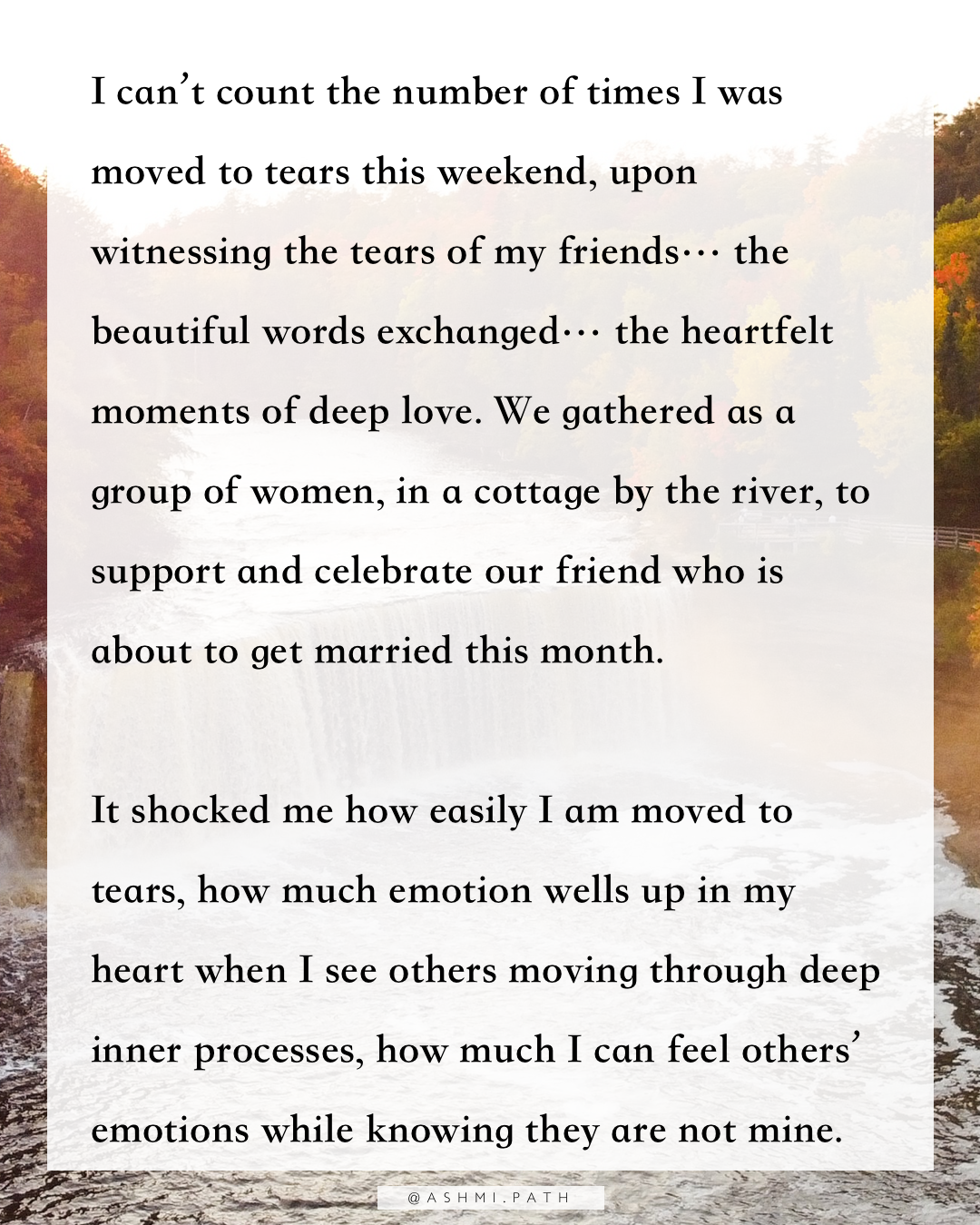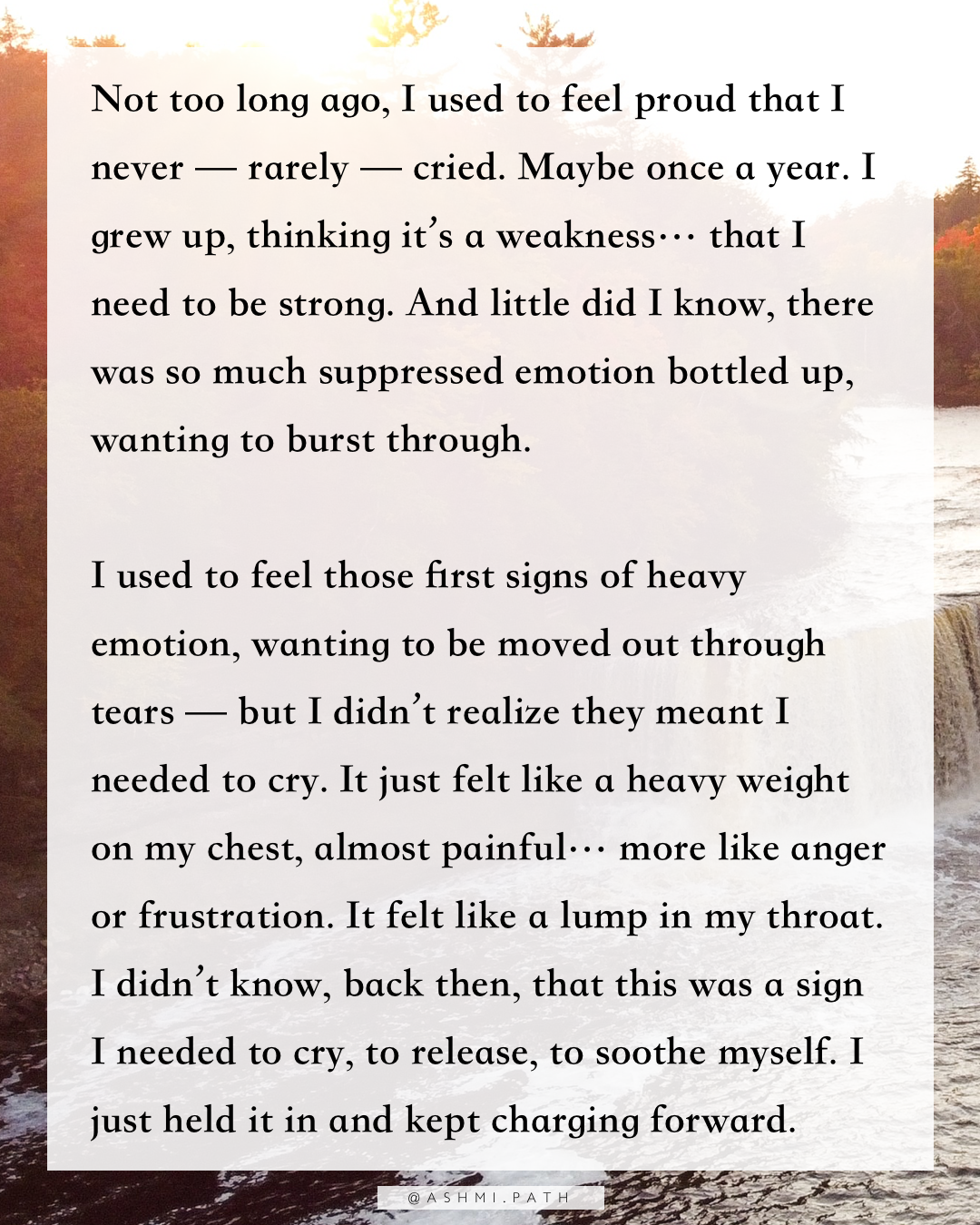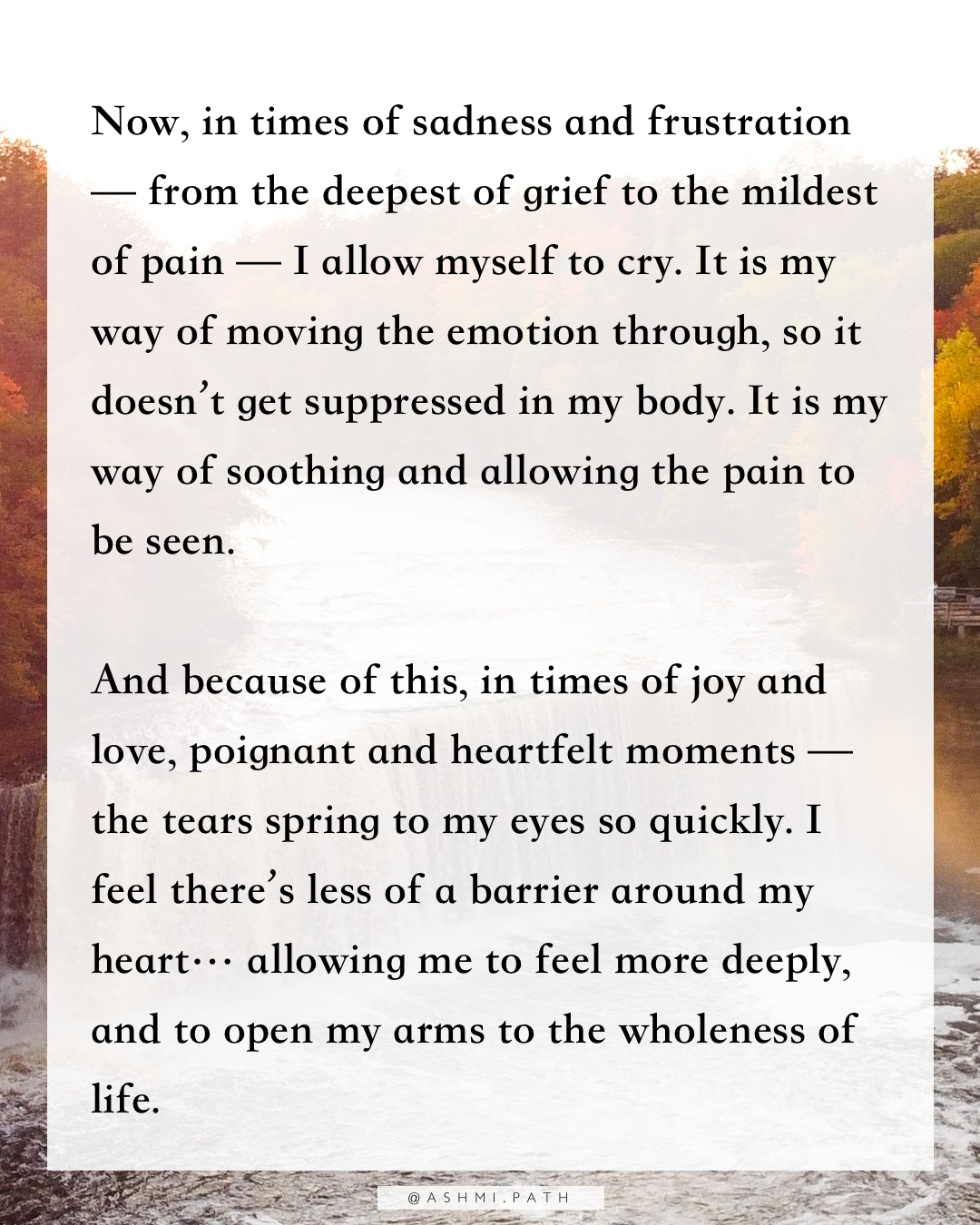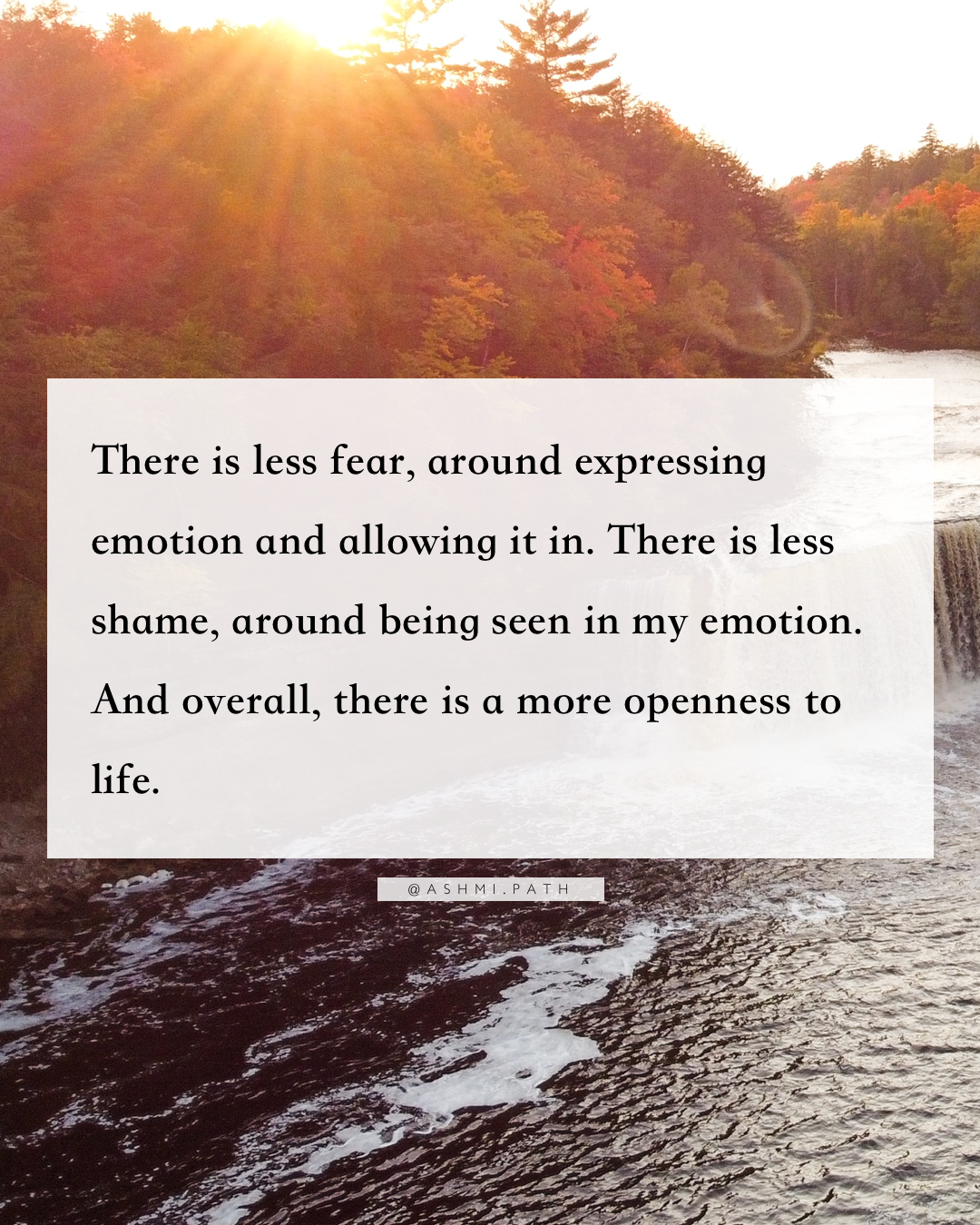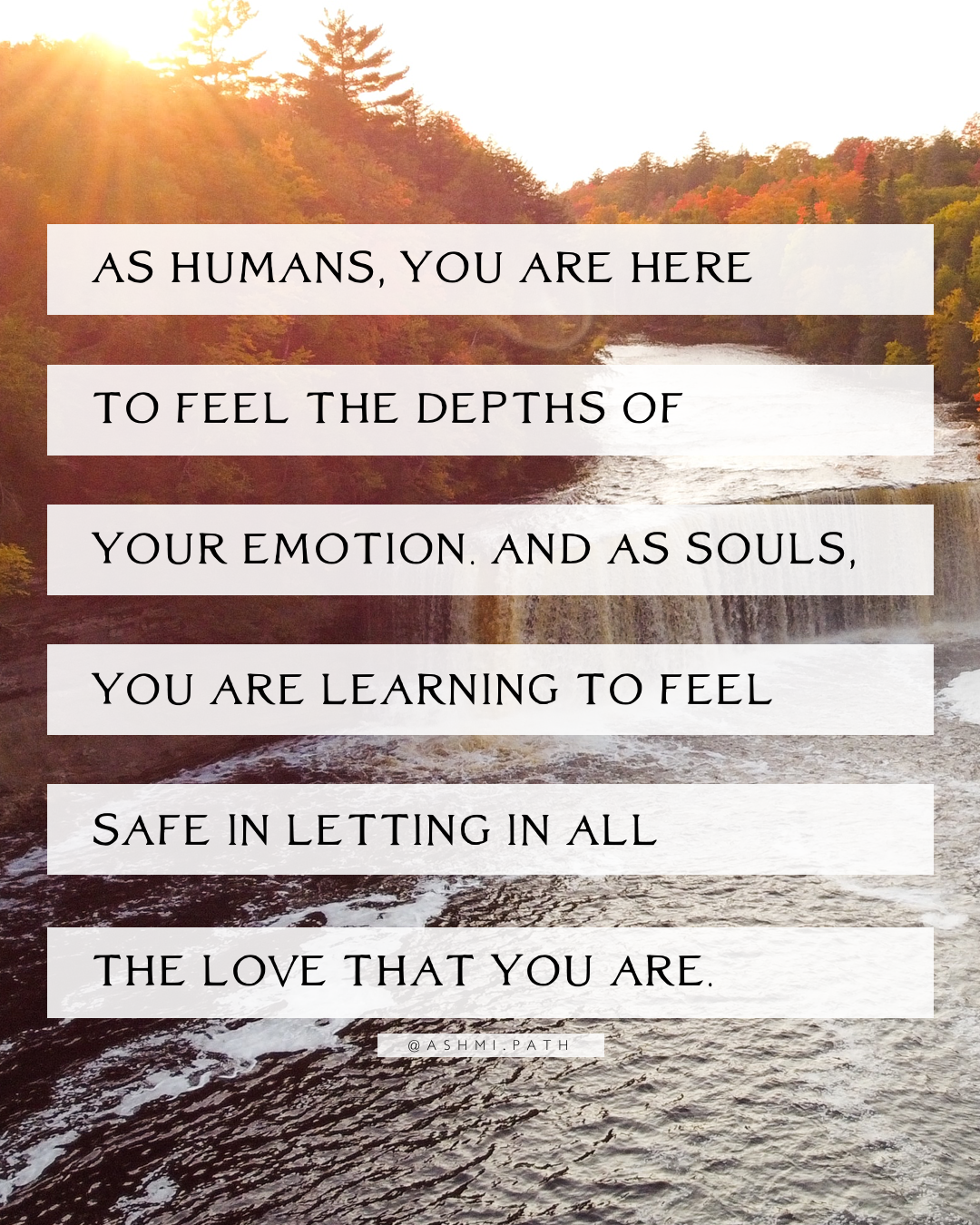 On letting it all in.
~~~
YOUR ABILITY TO FEEL OTHERS' EMOTIONS IS A SIGN OF YOUR OPEN HEART.
Your empathic nature is not a sign of weakness… it is a sign of openness.
Your heart is open to others, and to yourself… and so, you can feel others deeply.
You are tuning into the fact that we are so much more connected than we realize — despite the illusion that we are separate.
It can be a form of self-preservation and protection to close your heart off to others, and billions of people around the world are doing this. But it is more natural — more in our nature — to pick up on others' emotions and energy. Look at how animals, our pets especially, are so in tune — they can feel what we are feeling. They just know, without words.
Most people do feel others' emotions and energies, often without realizing it. But when this energy feels too intense, our bodies and minds can interpret it as anxiety. You may think it's your own anxiety, when you are feeling so much of the collective's emotions around you.
WE ARE MUCH MORE CONNECTED THAN WE REALIZE.
I can't count the number of times I was moved to tears this weekend, upon witnessing the tears of my friends… the beautiful words exchanged… the heartfelt moments of deep love. We gathered as a group of women, in a cottage by the river, to support and celebrate our friend who is about to get married this month.
It shocked me how easily I am moved to tears, how much emotion wells up in my heart when I see others moving through deep inner processes, how much I can feel others' emotions while knowing they are not mine.
Not too long ago, I used to feel proud that I never — rarely — cried. Maybe once a year. I grew up, thinking it's a weakness… that I need to be strong. And little did I know, there was so much suppressed emotion bottled up, wanting to burst through.
I used to feel those first signs of heavy emotion, wanting to be moved out through tears — but I didn't realize they meant I needed to cry. It just felt like a heavy weight on my chest, almost painful… more like anger or frustration. It felt like a lump in my throat. I didn't know, back then, that this was a sign I needed to cry, to release, to soothe myself. I just held it in and kept charging forward.
Now, in times of sadness and frustration — from the deepest of grief to the mildest of pain — I allow myself to cry. It is my way of moving the emotion through, so it doesn't get suppressed in my body. It is my way of soothing and allowing the pain to be seen.
And because of this, in times of joy and love, poignant and heartfelt moments — the tears spring to my eyes so quickly. I feel there's less of a barrier around my heart… allowing me to feel more deeply, and to open my arms to the wholeness of life.
There is less fear, around expressing emotion and allowing it in. There is less shame, around being seen in my emotion. And overall, there is a more openness to life.
AS HUMANS, YOU ARE HERE TO FEEL THE DEPTHS OF YOUR EMOTION. AND AS SOULS, YOU ARE LEARNING TO FEEL SAFE IN LETTING IN ALL THE LOVE THAT YOU ARE.
Written with love,
Ashmi