Seeing Beyond the Veil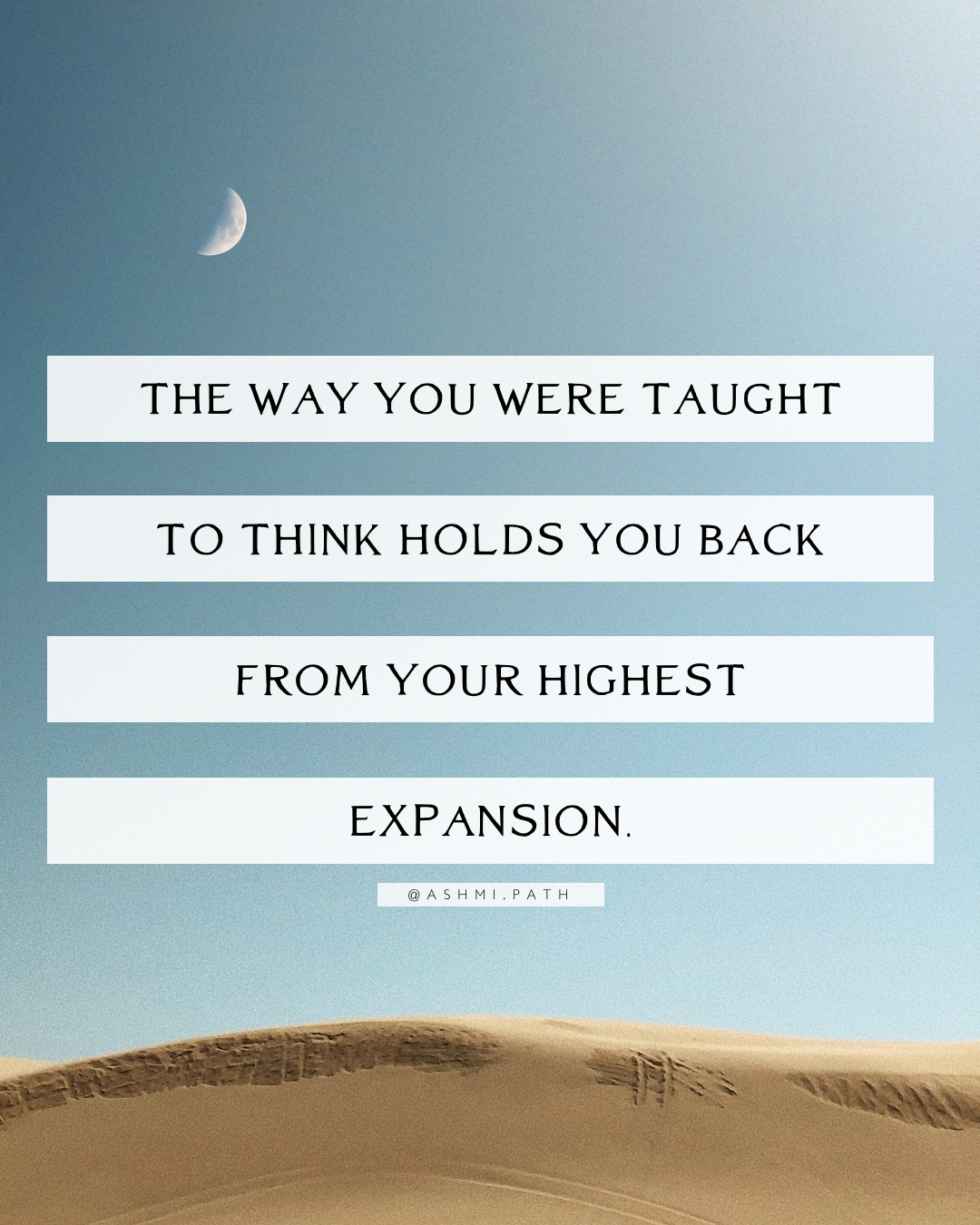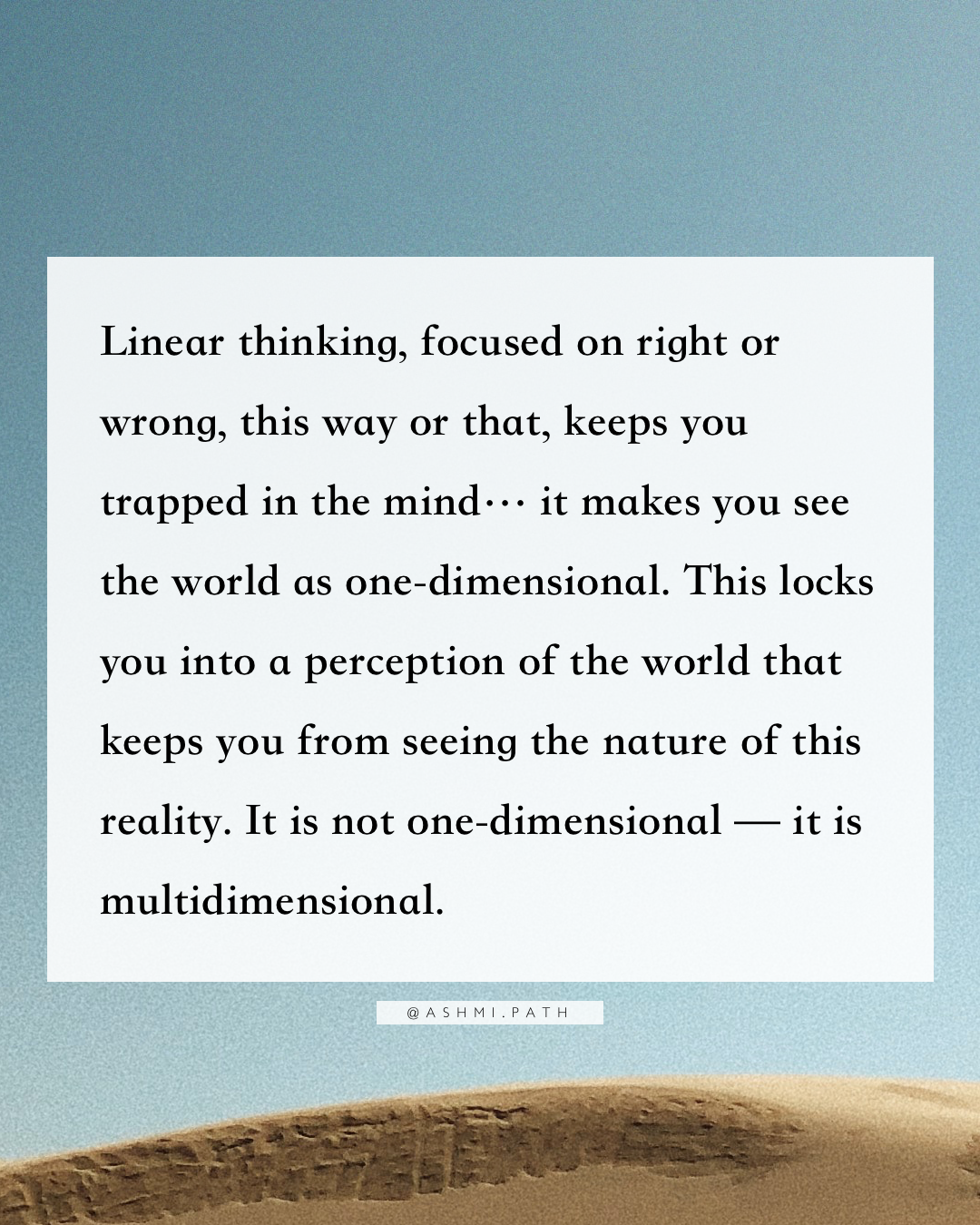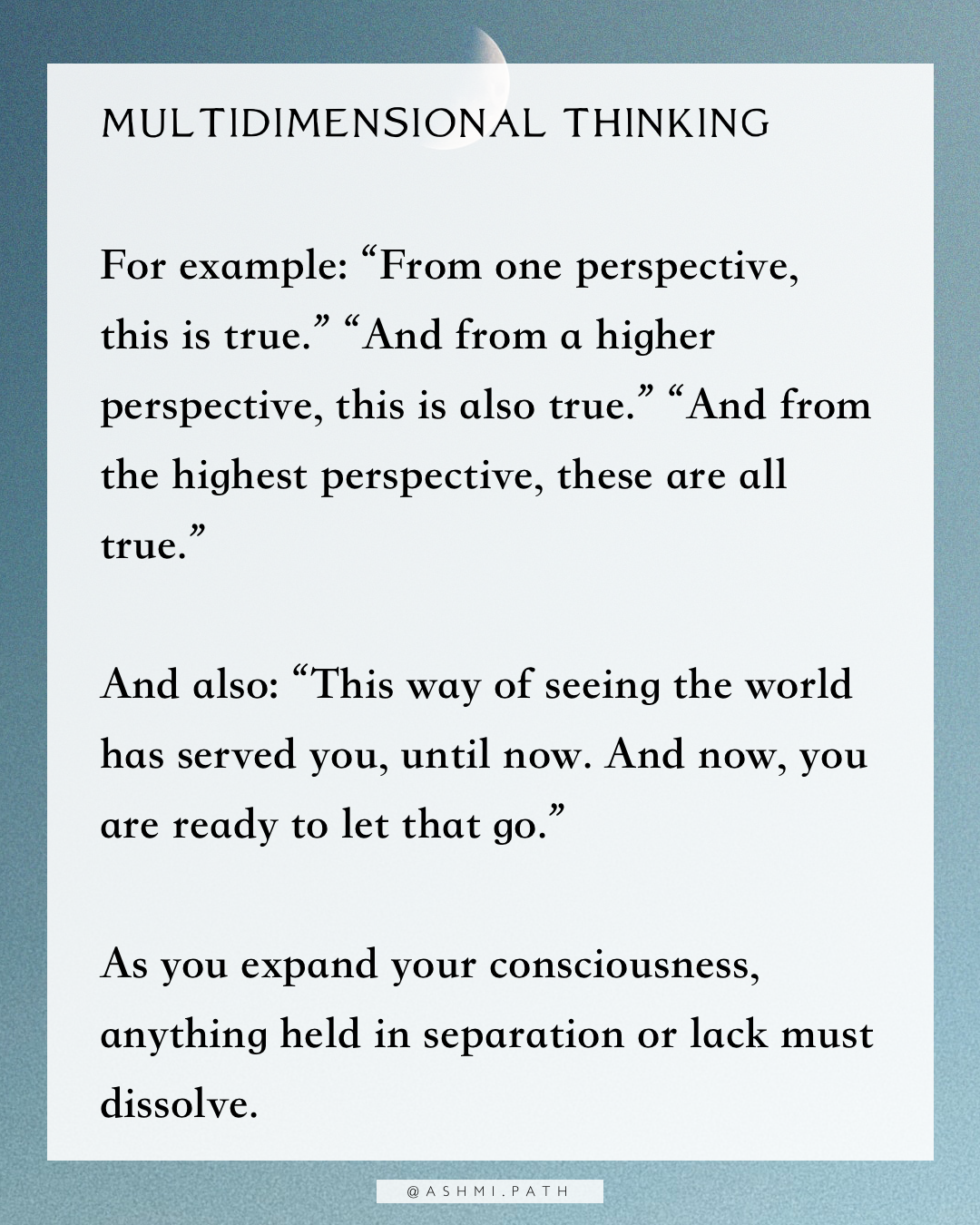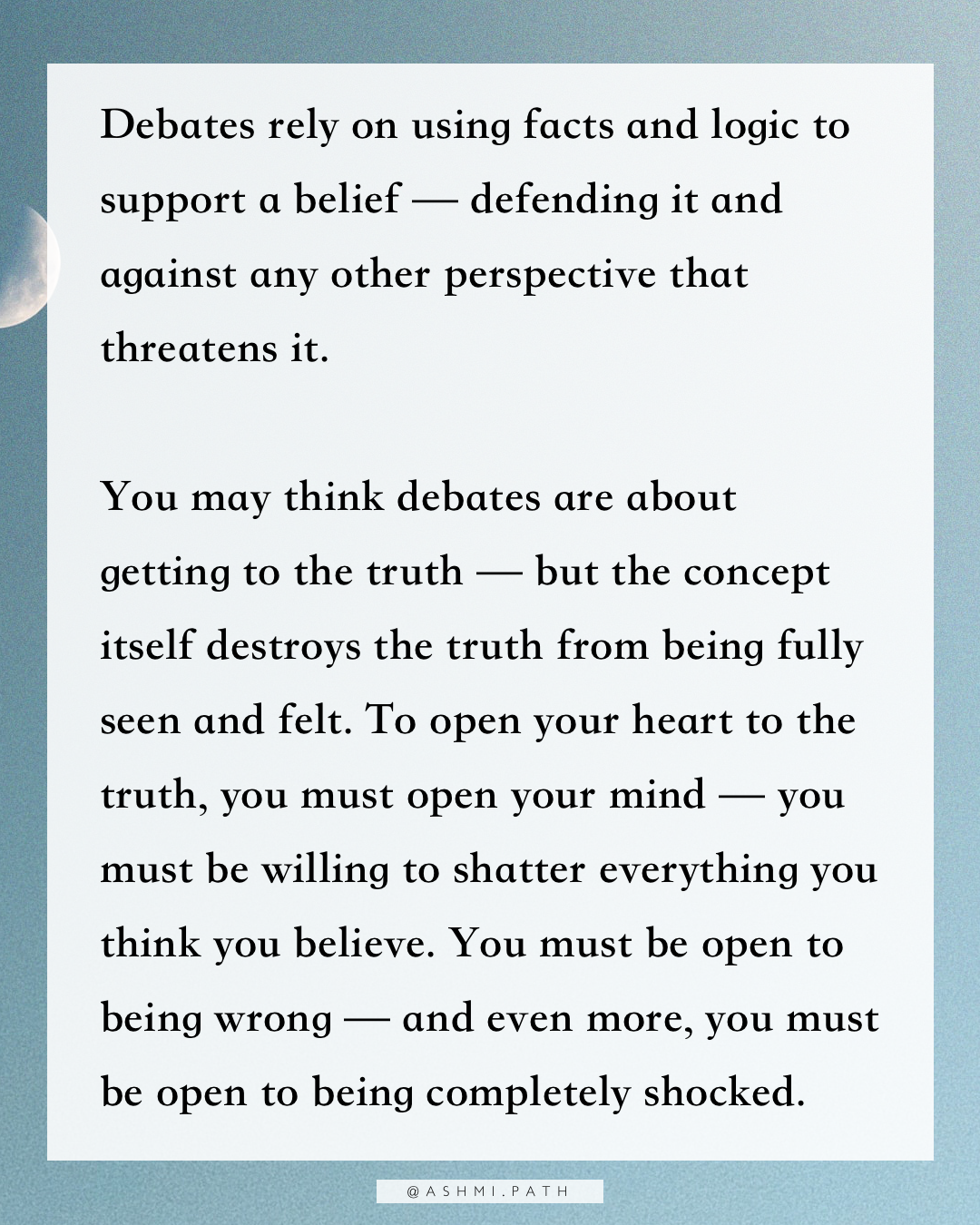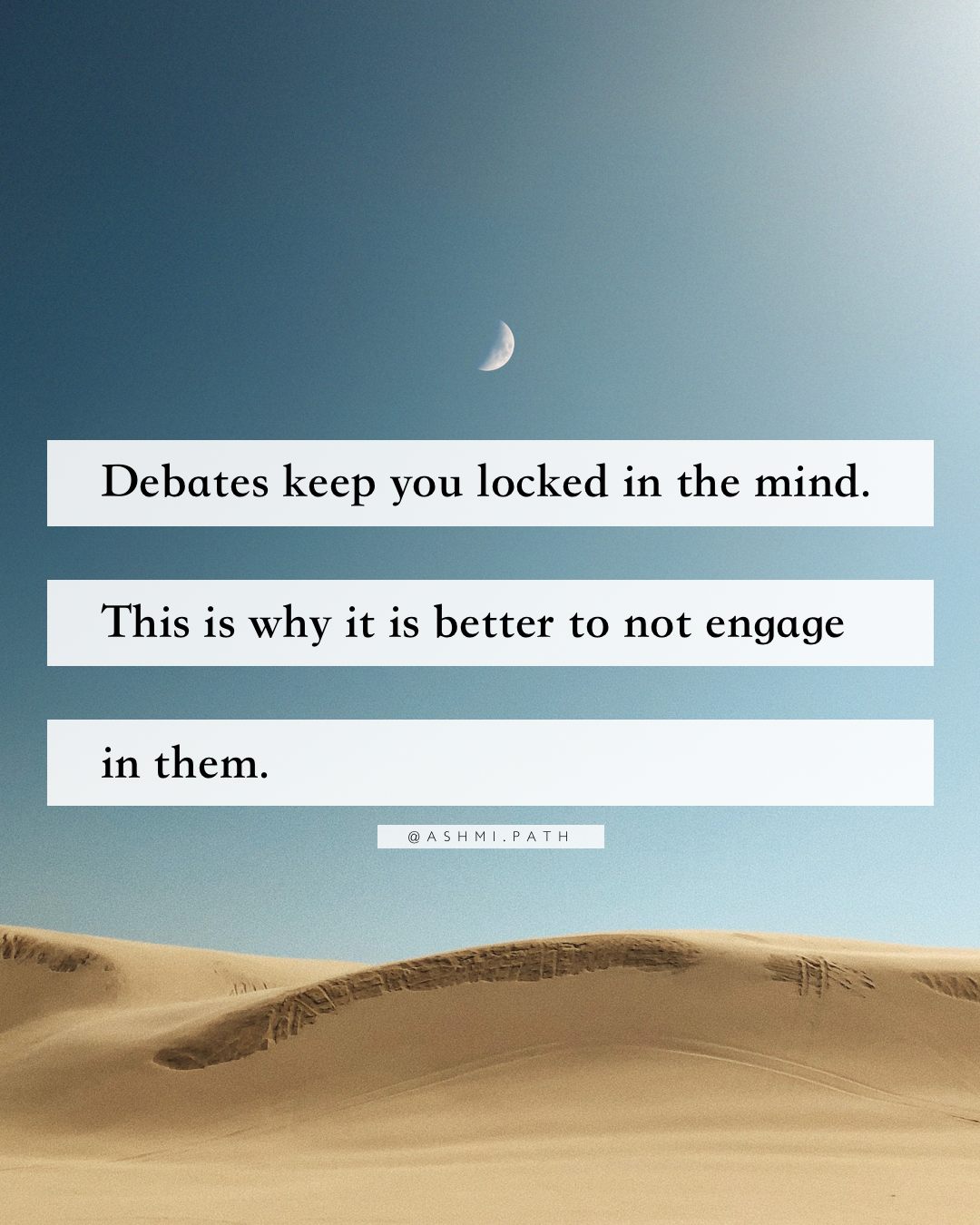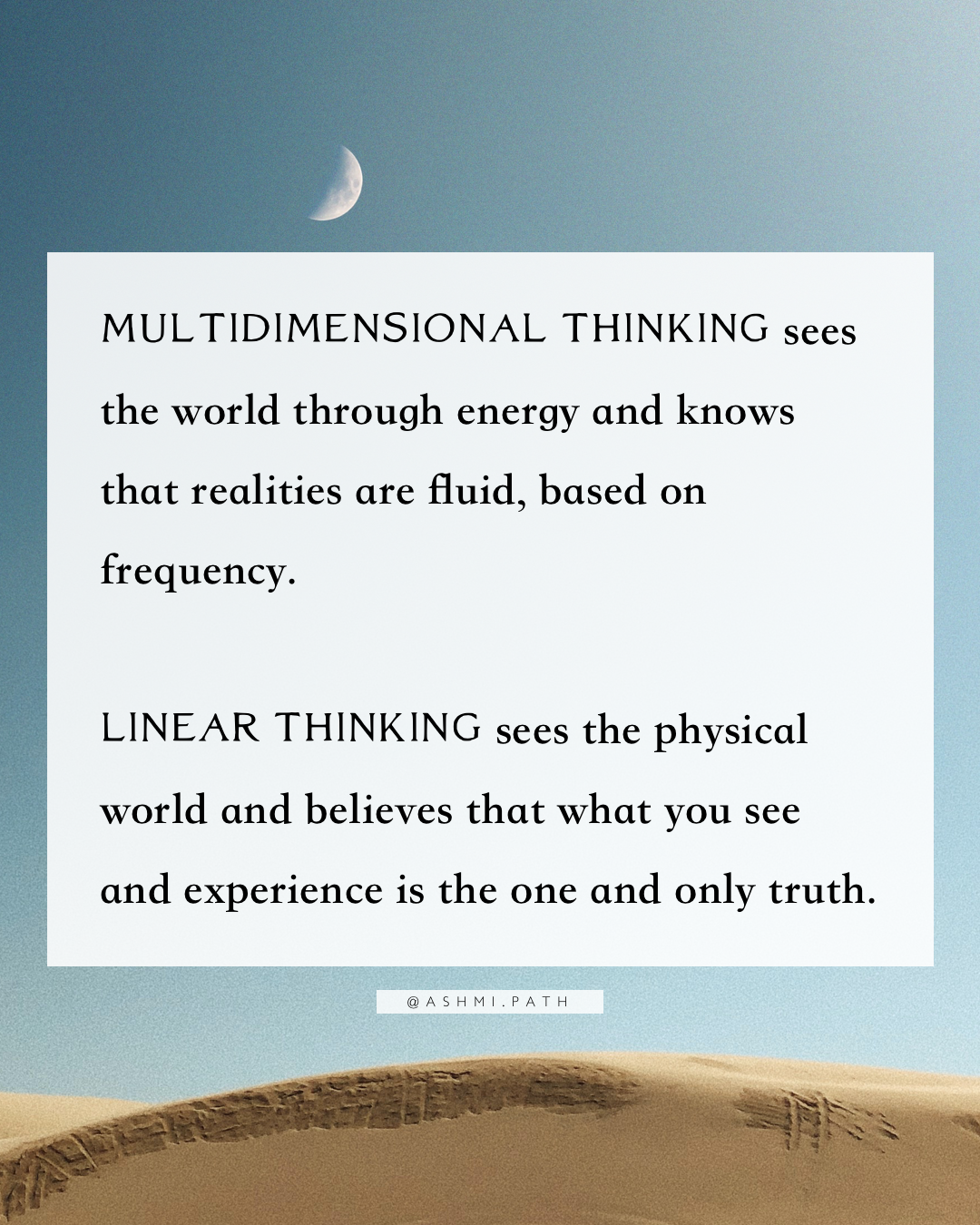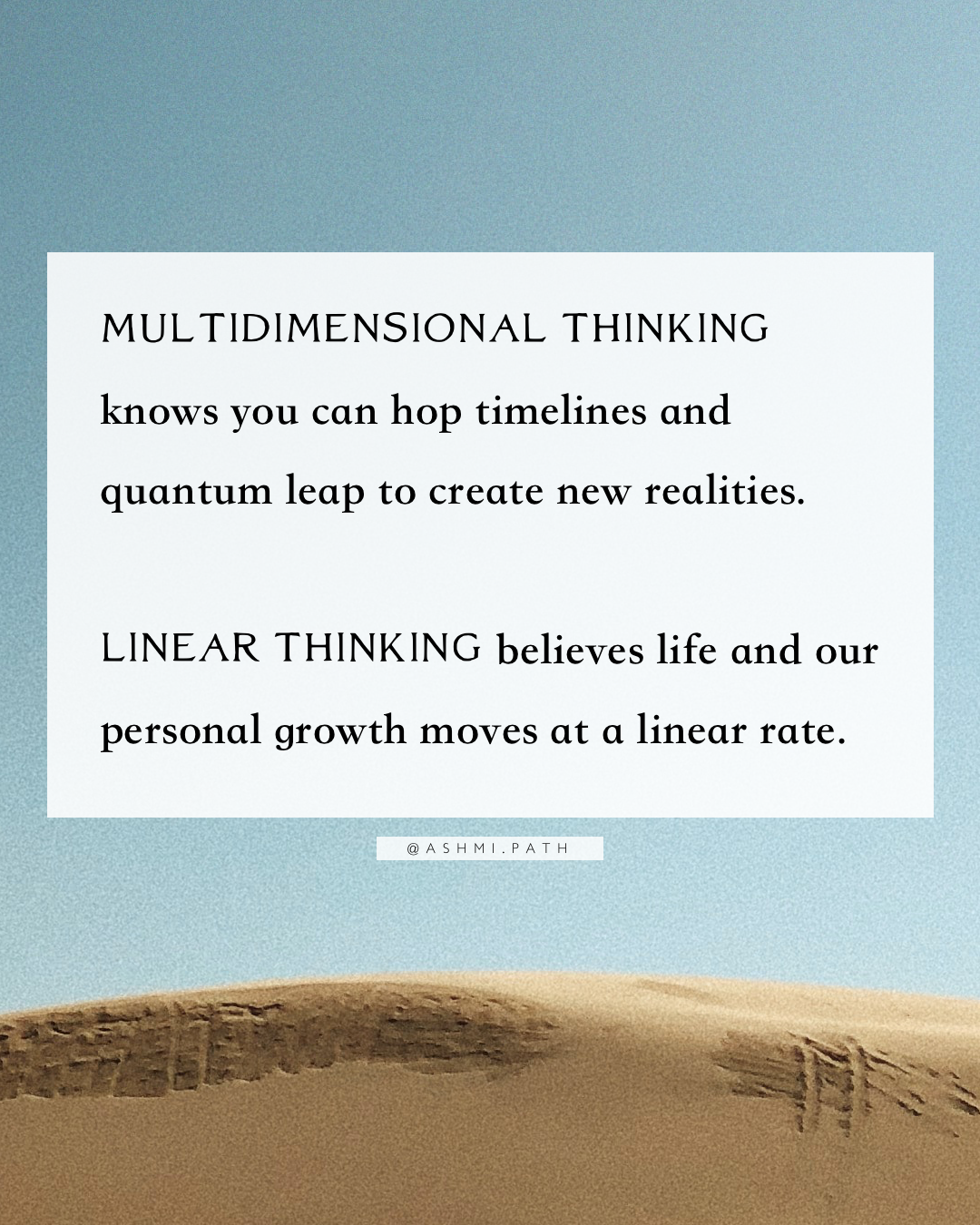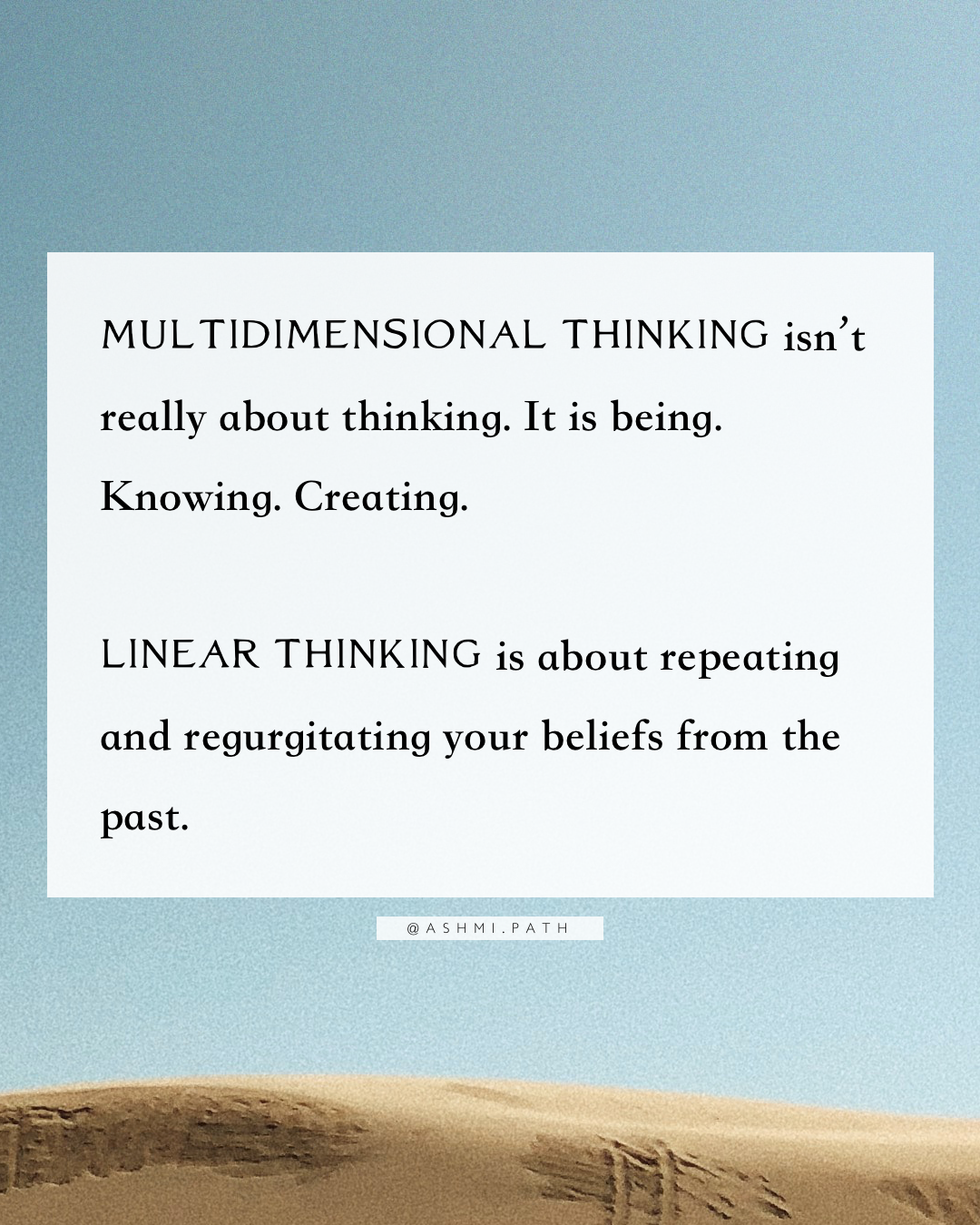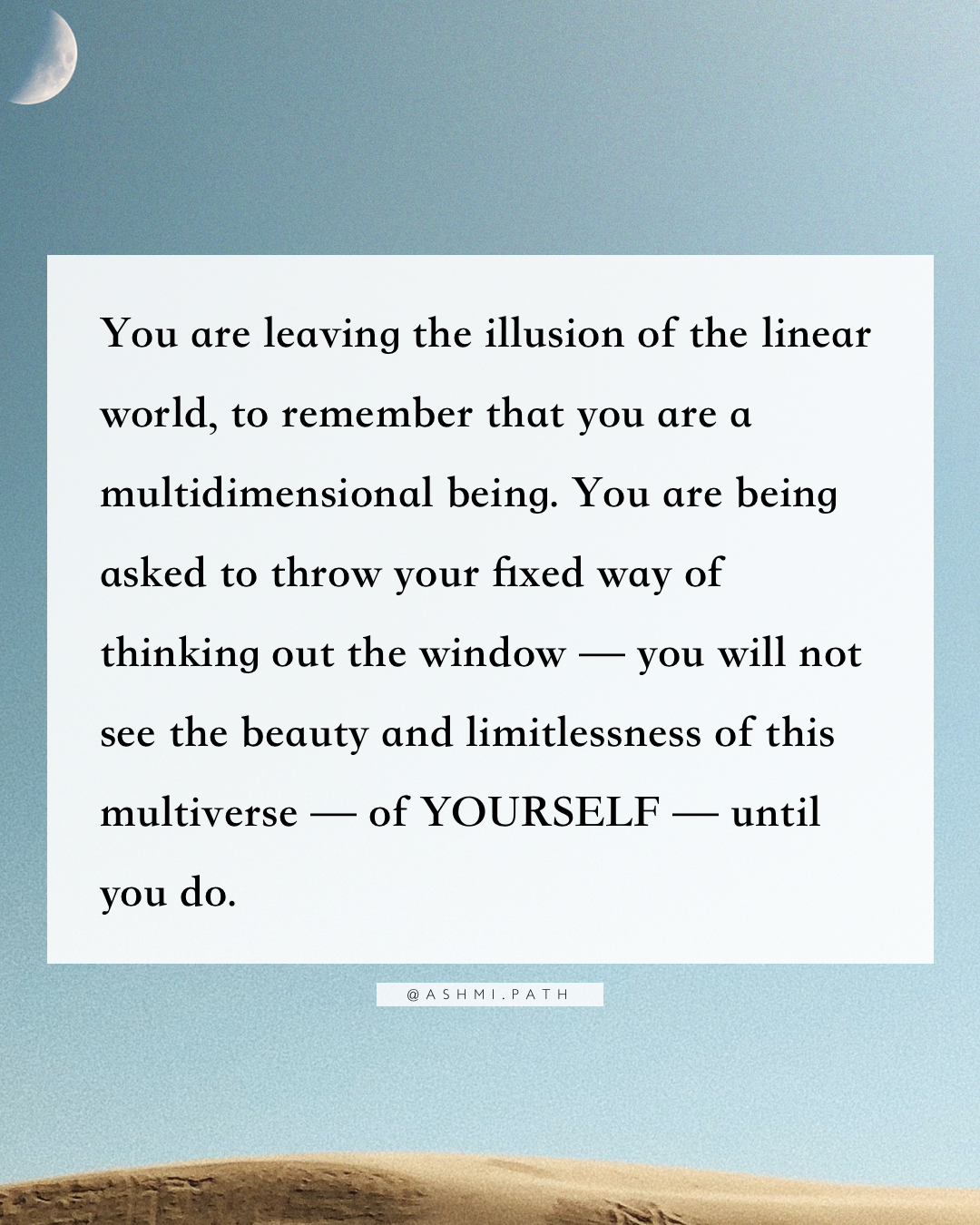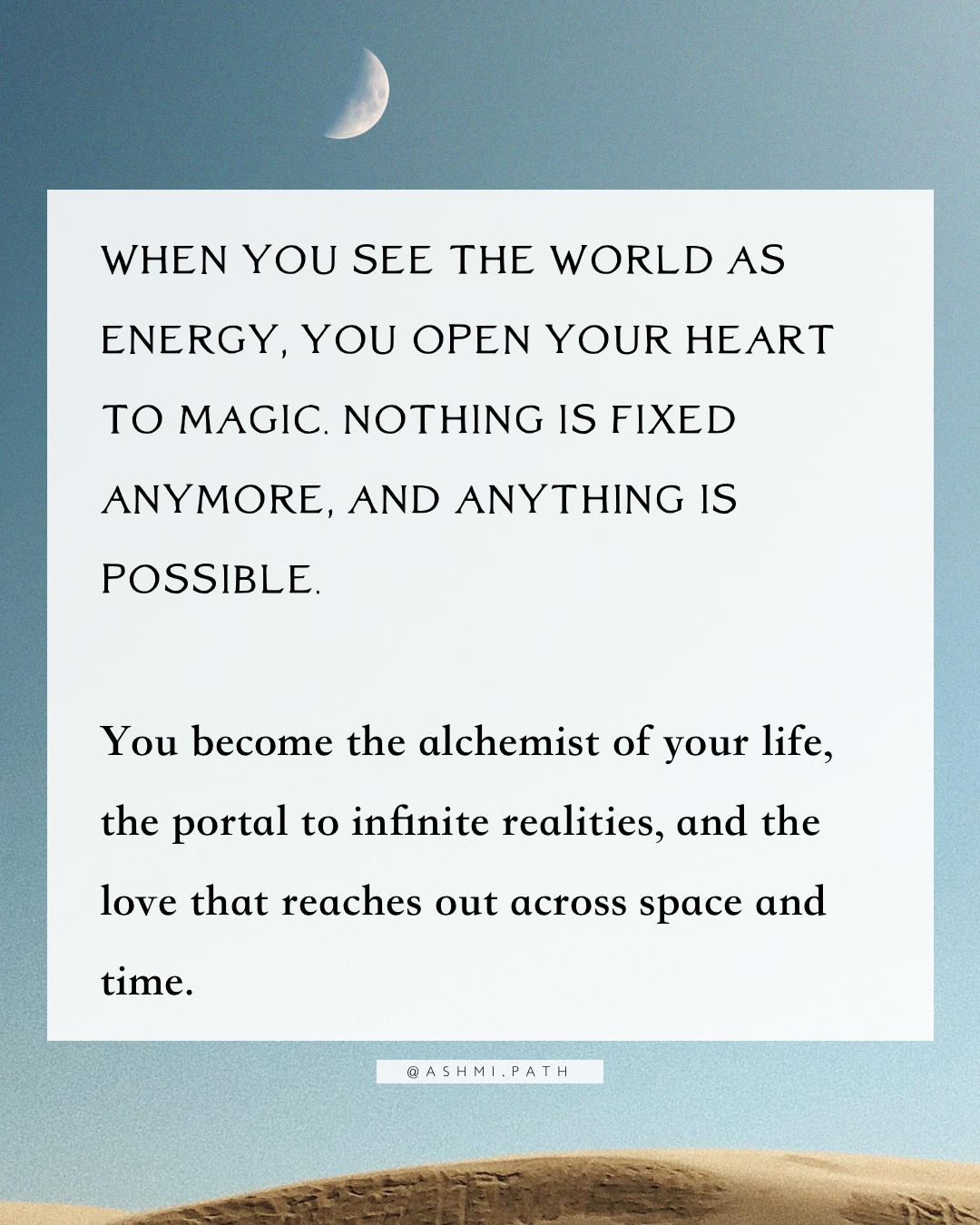 THE WAY YOU WERE TAUGHT TO THINK HOLDS YOU BACK FROM YOUR HIGHEST EXPANSION.
Linear thinking, focused on right or wrong, this way or that, keeps you trapped in the mind… it makes you see the world as one-dimensional. This locks you into a perception of the world that keeps you from seeing the nature of this reality. It is not one-dimensional — it is multidimensional.
Multidimensional thinking recognizes that multiple realities exist at once… and multiple truths can be held at the same time.
MULTIDIMENSIONAL THINKING
For example: "From one perspective, this is true." "And from a higher perspective, this is also true." "And from the highest perspective, these are all true."
And also: "This way of seeing the world has served you, until now. And now, you are ready to let that go."
As you expand your consciousness, anything held in separation or lack must dissolve.
Debates rely on using facts and logic to support a belief — defending it against any other perspective that threatens it.
You may think debates are about getting to the truth — but the concept itself destroys the truth from being fully seen and felt. To open your heart to the truth, you must open your mind — you must be willing to shatter everything you think you believe. You must be open to being wrong — and even more, you must be open to being completely shocked.
Debates keep you locked in the mind. This is why it is better to not engage in them.
MULTIDIMENSIONAL THINKING SEES THE WORLD THROUGH ENERGY AND KNOWS THAT REALITIES ARE FLUID, BASED ON FREQUENCY.
LINEAR THINKING SEES THE PHYSICAL WORLD AND BELIEVES THAT WHAT YOU SEE AND EXPERIENCE IS THE ONE AND ONLY TRUTH.
MULTIDIMENSIONAL THINKING KNOWS YOU CAN HOP TIMELINES AND QUANTUM LEAP TO CREATE NEW REALITIES.
LINEAR THINKING BELIEVES LIFE AND OUR PERSONAL GROWTH MOVES AT A LINEAR RATE.
MULTIDIMENSIONAL THINKING ISN'T REALLY ABOUT THINKING… IT IS BEING. IT IS KNOWING. IT IS CREATING.
LINEAR THINKING IS ABOUT REPEATING AND REGURGITATING YOUR BELIEFS FROM THE PAST.
You are leaving the illusion of the linear world, to remember that you are a multidimensional being. You are being asked to throw your fixed way of thinking out the window — you will not see the beauty and limitlessness of this multiverse — of YOURSELF — until you do.
WHEN YOU SEE THE WORLD AS ENERGY, YOU OPEN YOUR HEART TO MAGIC. NOTHING IS FIXED ANYMORE, AND ANYTHING IS POSSIBLE.
You become the alchemist of your life, the portal to infinite realities, and the love that reaches out across space and time.
Written with love,
Ashmi