It is Time to Let Go of the Idea That You Need to Protect Yourself...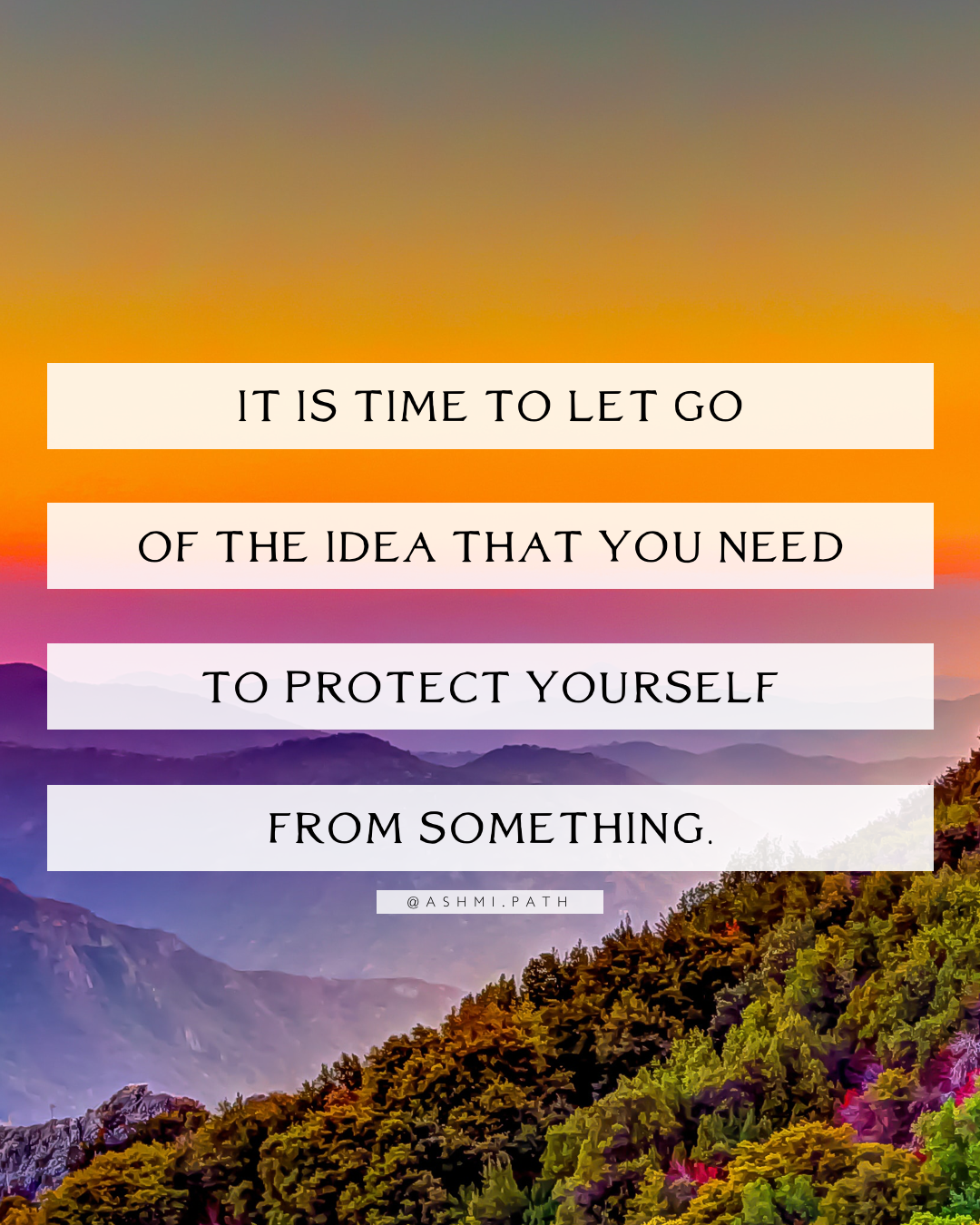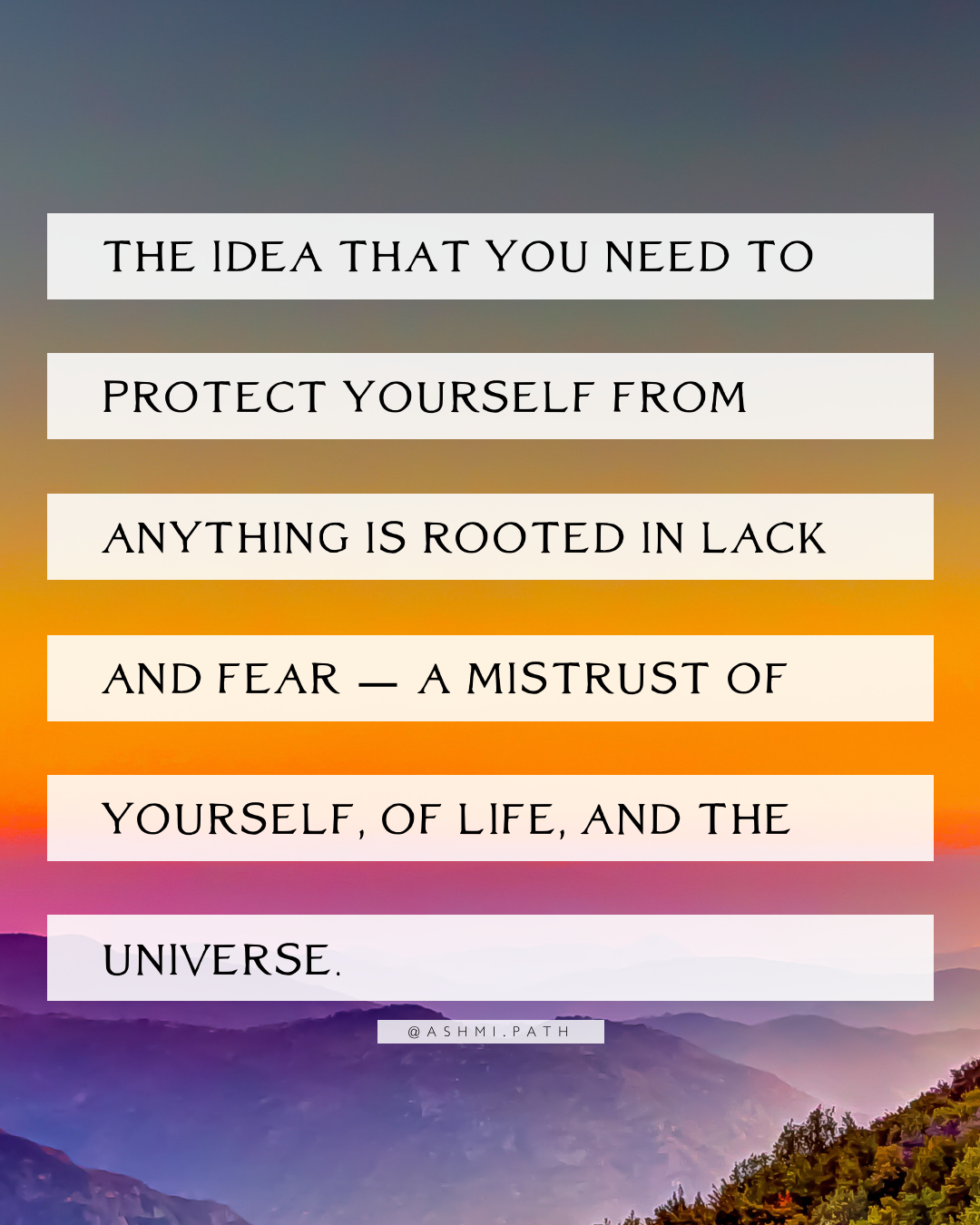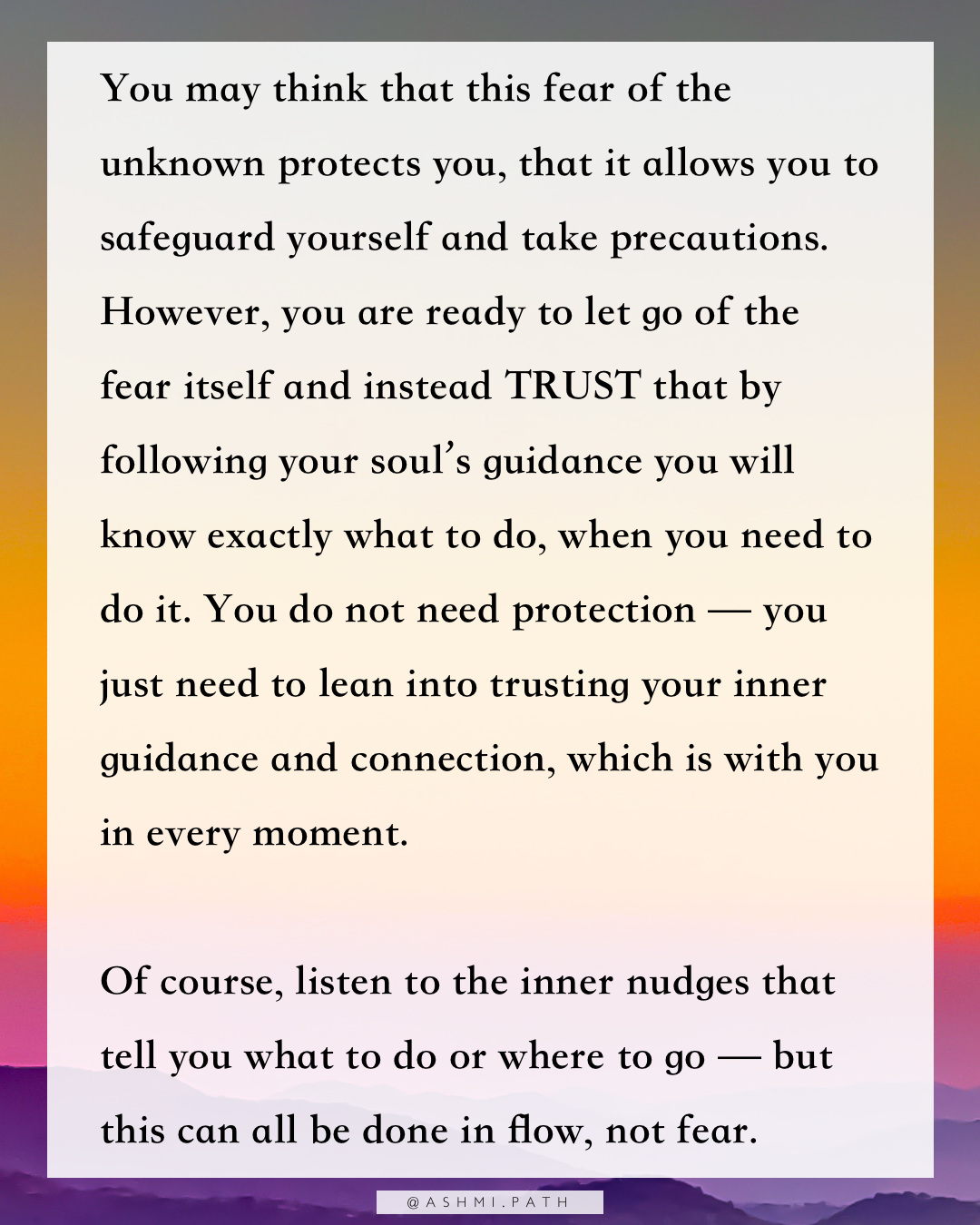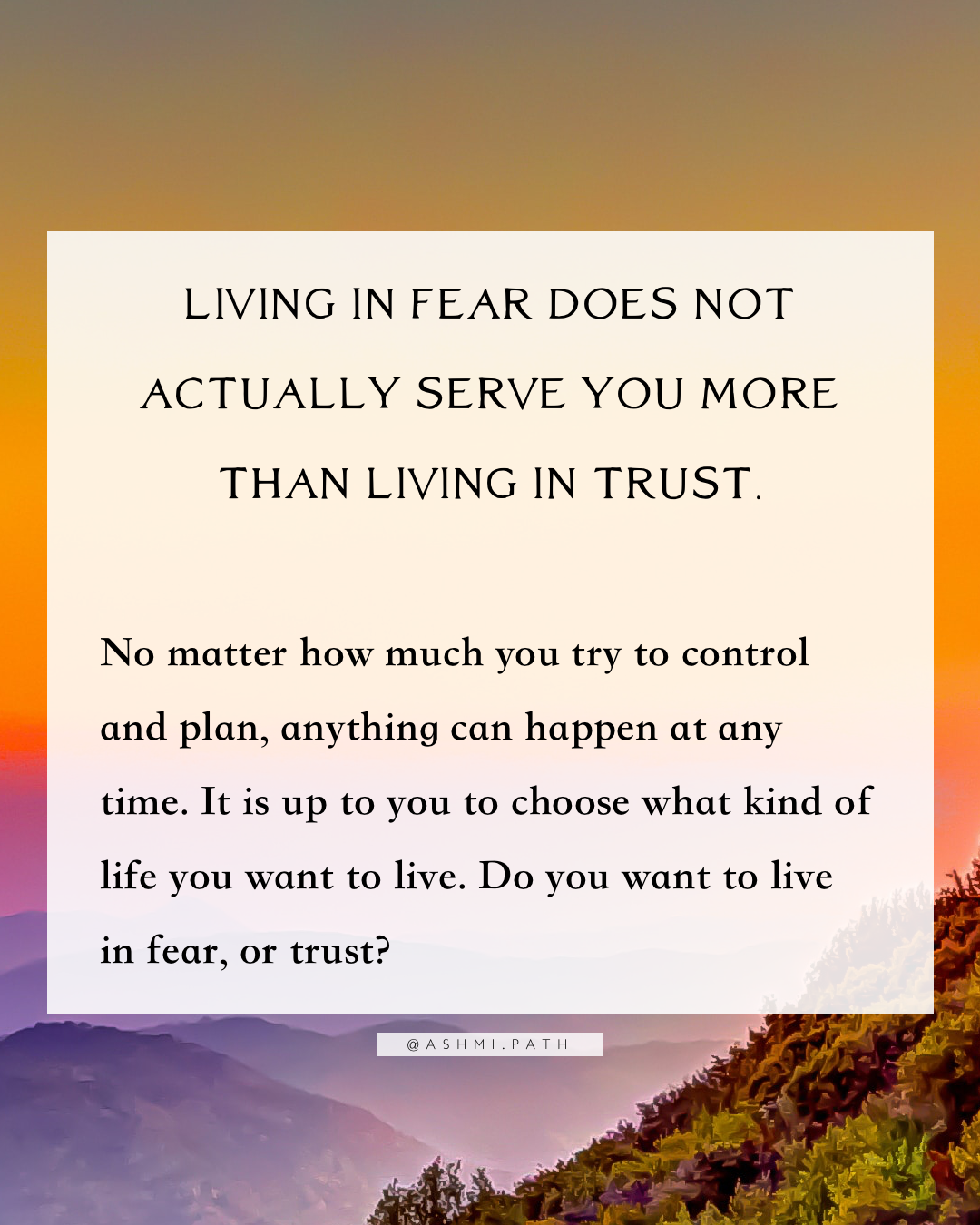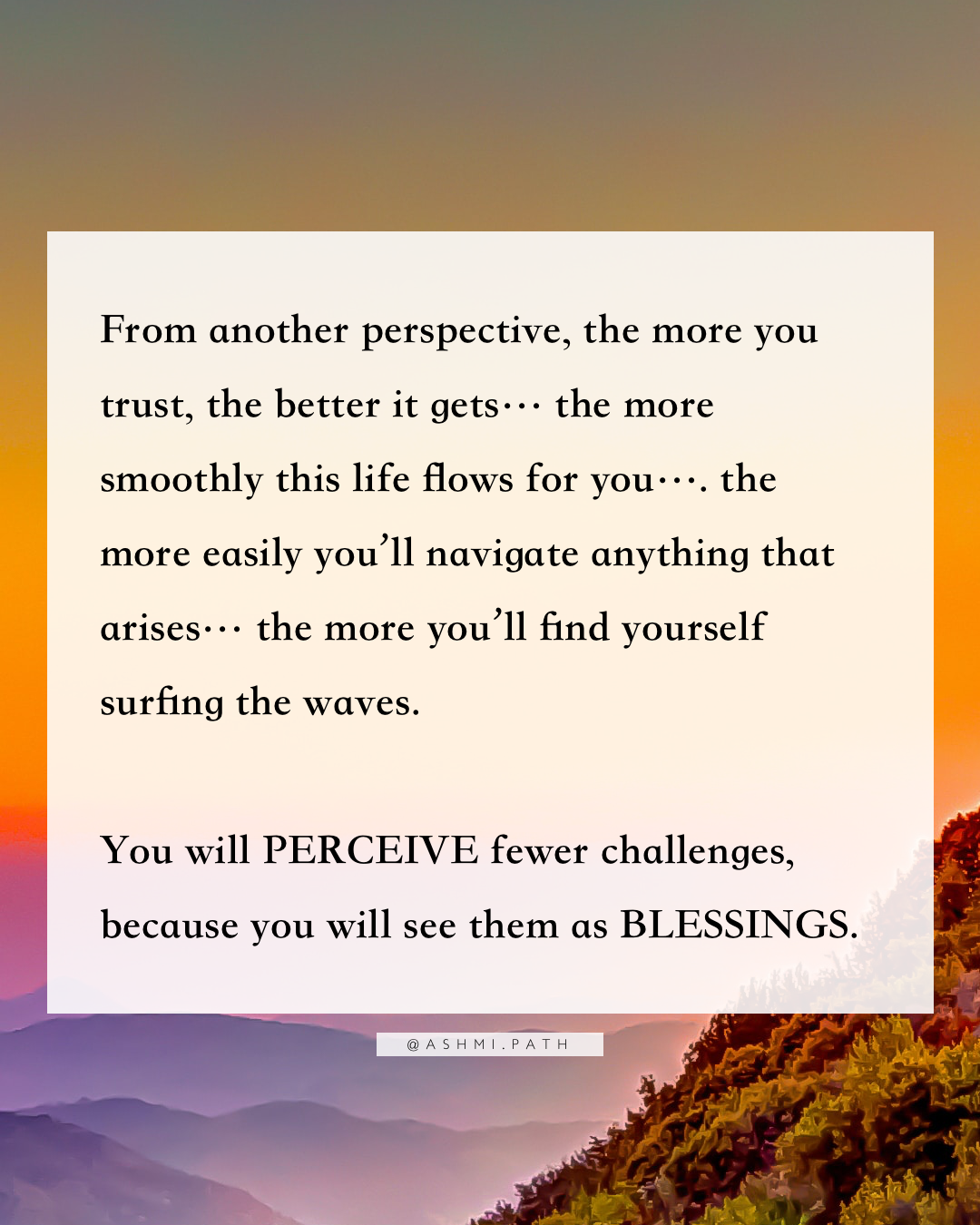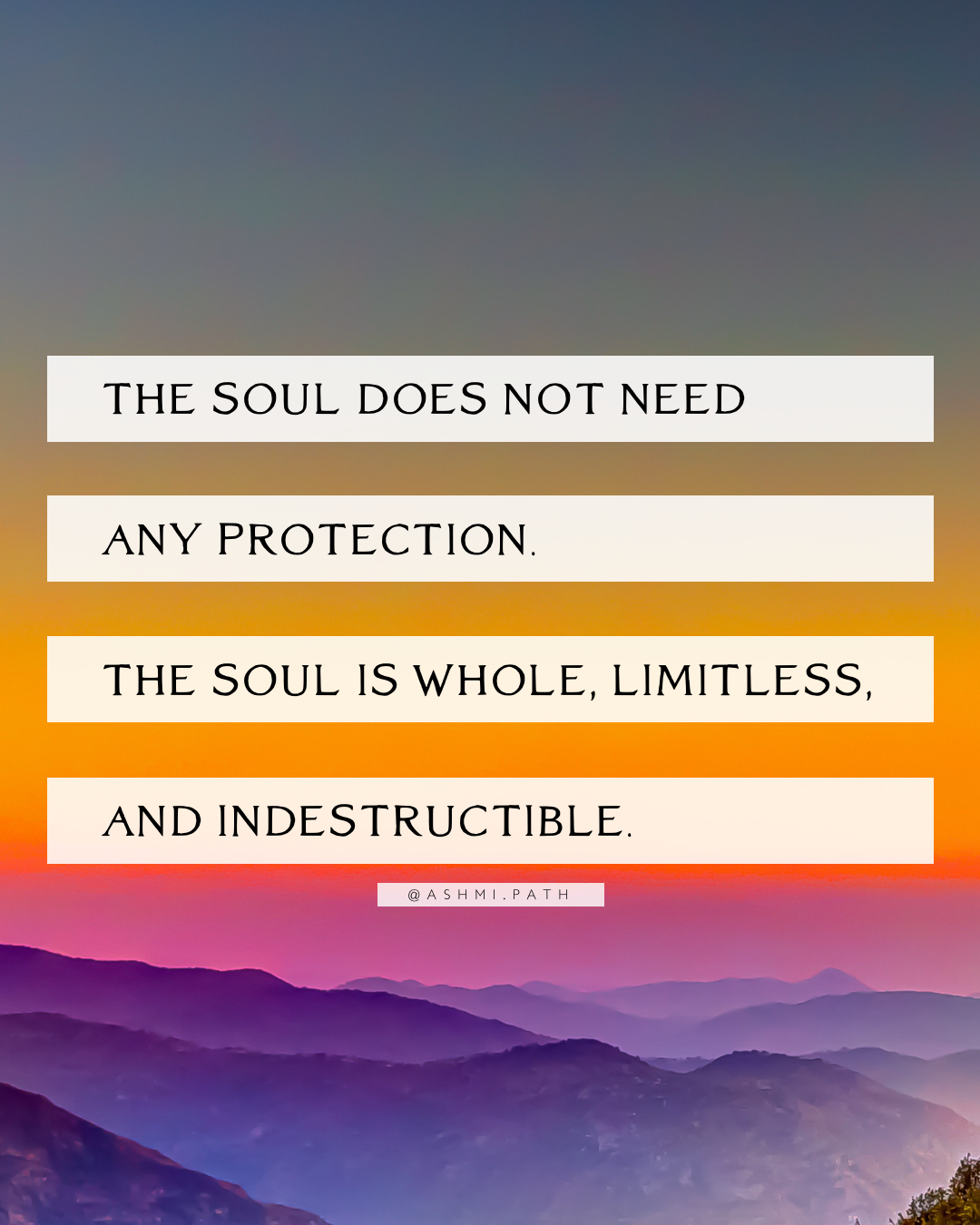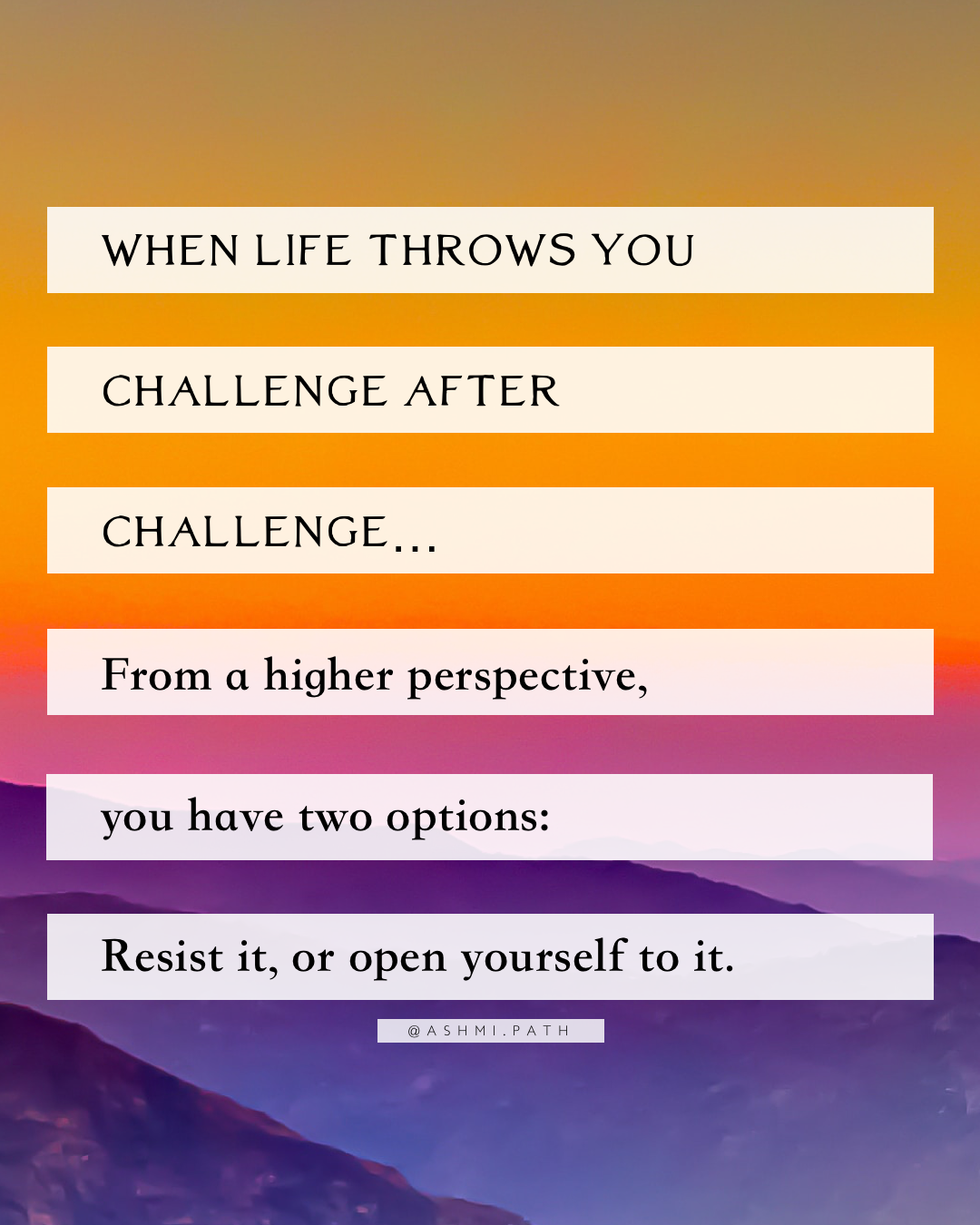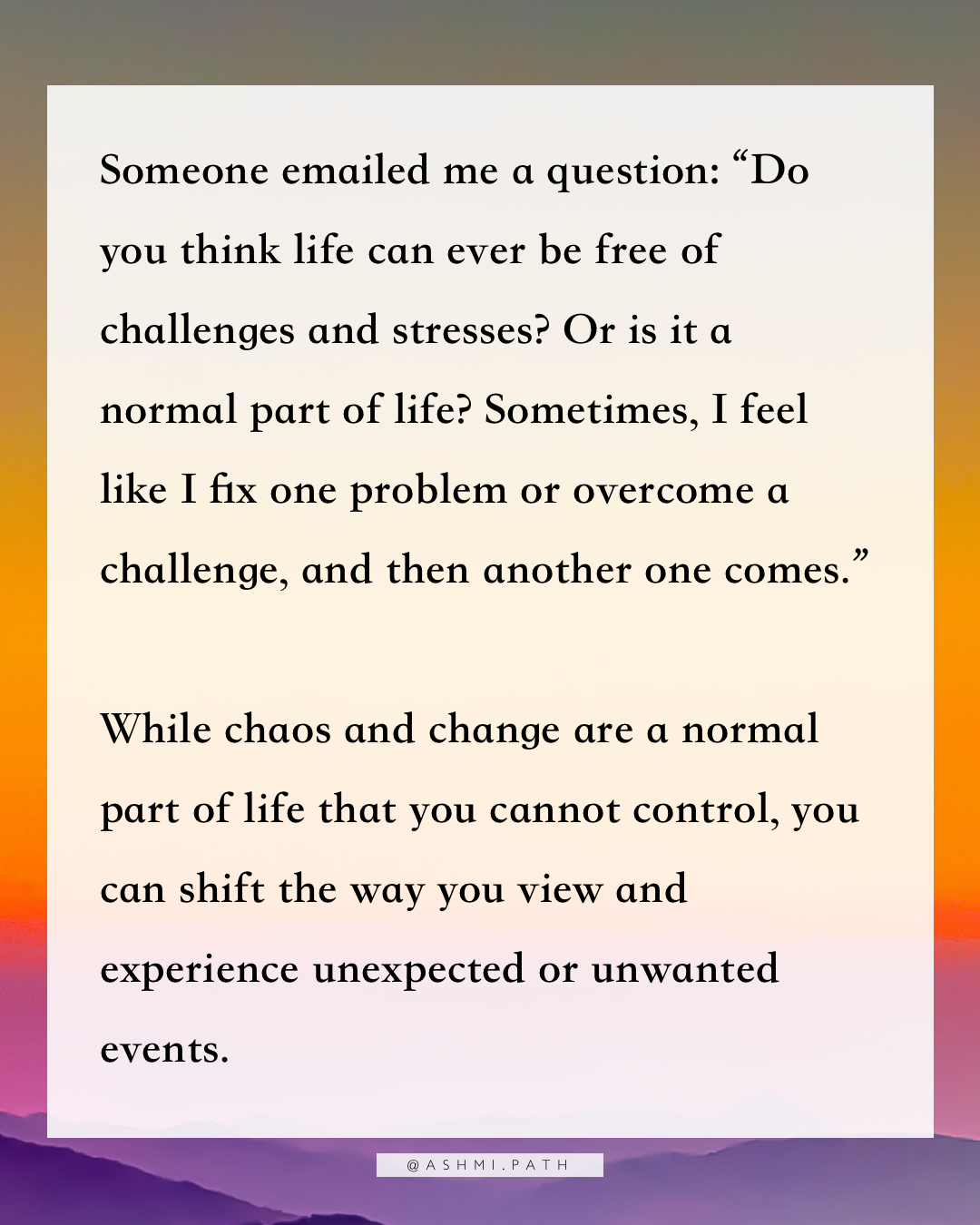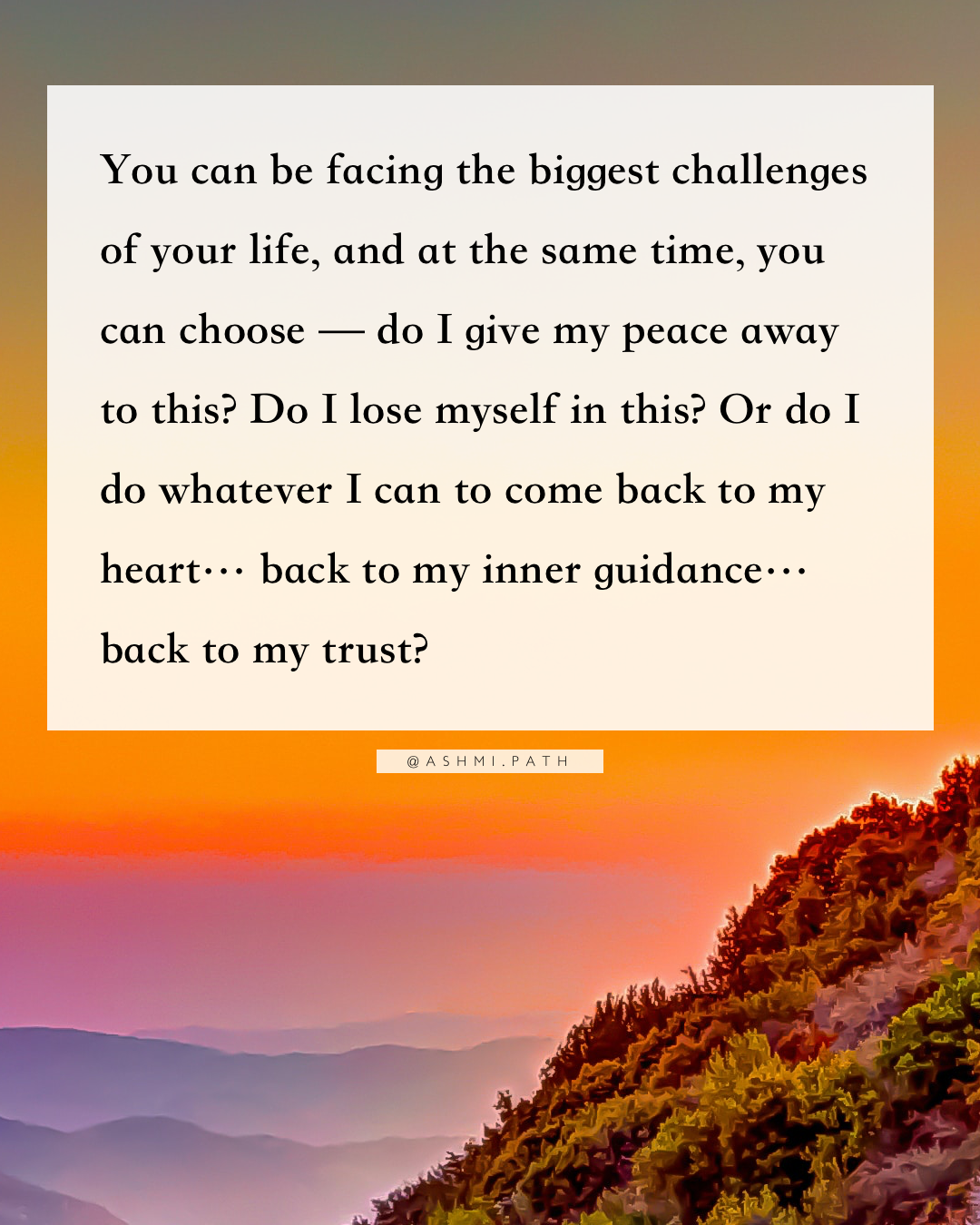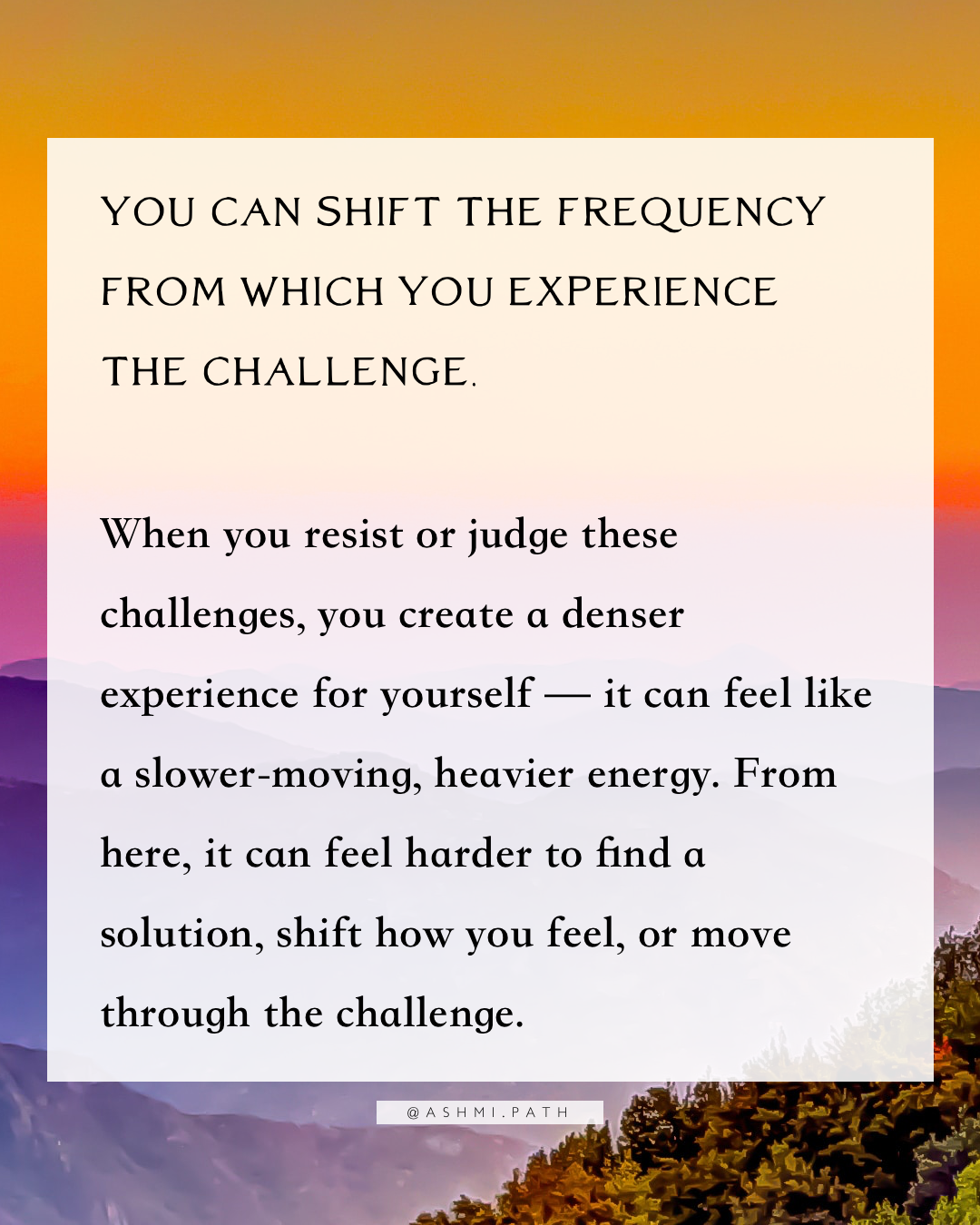 IT IS TIME TO LET GO OF THE IDEA THAT YOU NEED TO PROTECT YOURSELF FROM SOMETHING.
THE IDEA THAT YOU NEED TO PROTECT YOURSELF FROM ANYTHING IS ROOTED IN LACK AND FEAR — A MISTRUST OF YOURSELF, OF LIFE, AND THE UNIVERSE.
You may think that this fear of the unknown protects you, that it allows you to safeguard yourself and take precautions. However, you are ready to let go of the fear itself and instead TRUST that by following your soul's guidance you will know exactly what to do, when you need to do it. You do not need protection — you just need to lean into trusting your inner guidance and connection, which is with you in every moment.
Of course, listen to the inner nudges that tell you what to do or where to go — but this can all be done in flow, not fear.
LIVING IN FEAR DOES NOT ACTUALLY SERVE YOU MORE THAN LIVING IN TRUST.
No matter how much you try to control and plan, anything can happen at any time. It is up to you to choose what kind of life you want to live. Do you want to live in fear, or trust?
From another perspective, the more you trust, the better it gets… the more smoothly this life flows for you... the more easily you'll navigate anything that arises… the more you'll find yourself surfing the waves.
You will PERCEIVE fewer challenges, because you'll see them as BLESSINGS.
THE SOUL DOES NOT NEED ANY PROTECTION.
THE SOUL IS WHOLE, LIMITLESS, AND INDESTRUCTIBLE.
WHEN LIFE THROWS YOU CHALLENGE AFTER CHALLENGE…
From a higher perspective, you have two options:
Resist it, or open yourself to it.
Someone emailed me a question: "Do you think life can ever be free of challenges and stresses? Or is it a normal part of life? Sometimes, I feel like I fix one problem or overcome a challenge, and then another one comes."
While chaos and change are a normal part of life that you cannot control, you can shift the way you view and experience unexpected or unwanted events.
You can be facing the biggest challenges of your life, and at the same time, you can choose — do I give my peace away to this? Do I lose myself in this? Or do I do whatever I can to come back to my heart… back to my inner guidance… back to my trust?
YOU CAN SHIFT THE FREQUENCY FROM WHICH YOU EXPERIENCE THE CHALLENGE.
When you resist or judge these challenges, you create a denser experience for yourself — it can feel like a slower-moving, heavier energy. From here, it can feel harder to find a solution, shift how you feel, or move through the challenge.
Written with love,
Ashmi