Simplifying, Letting Go and Choosing Ease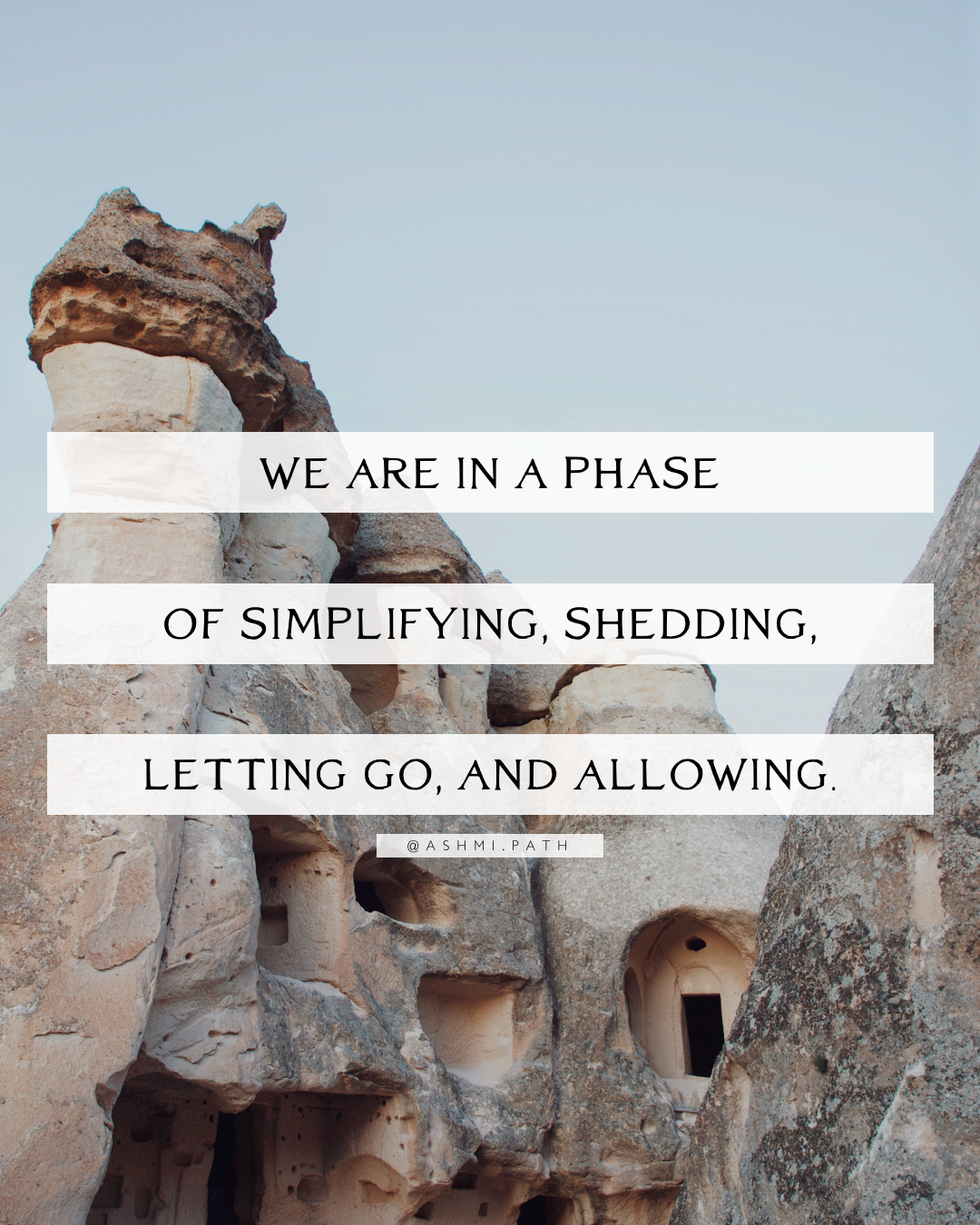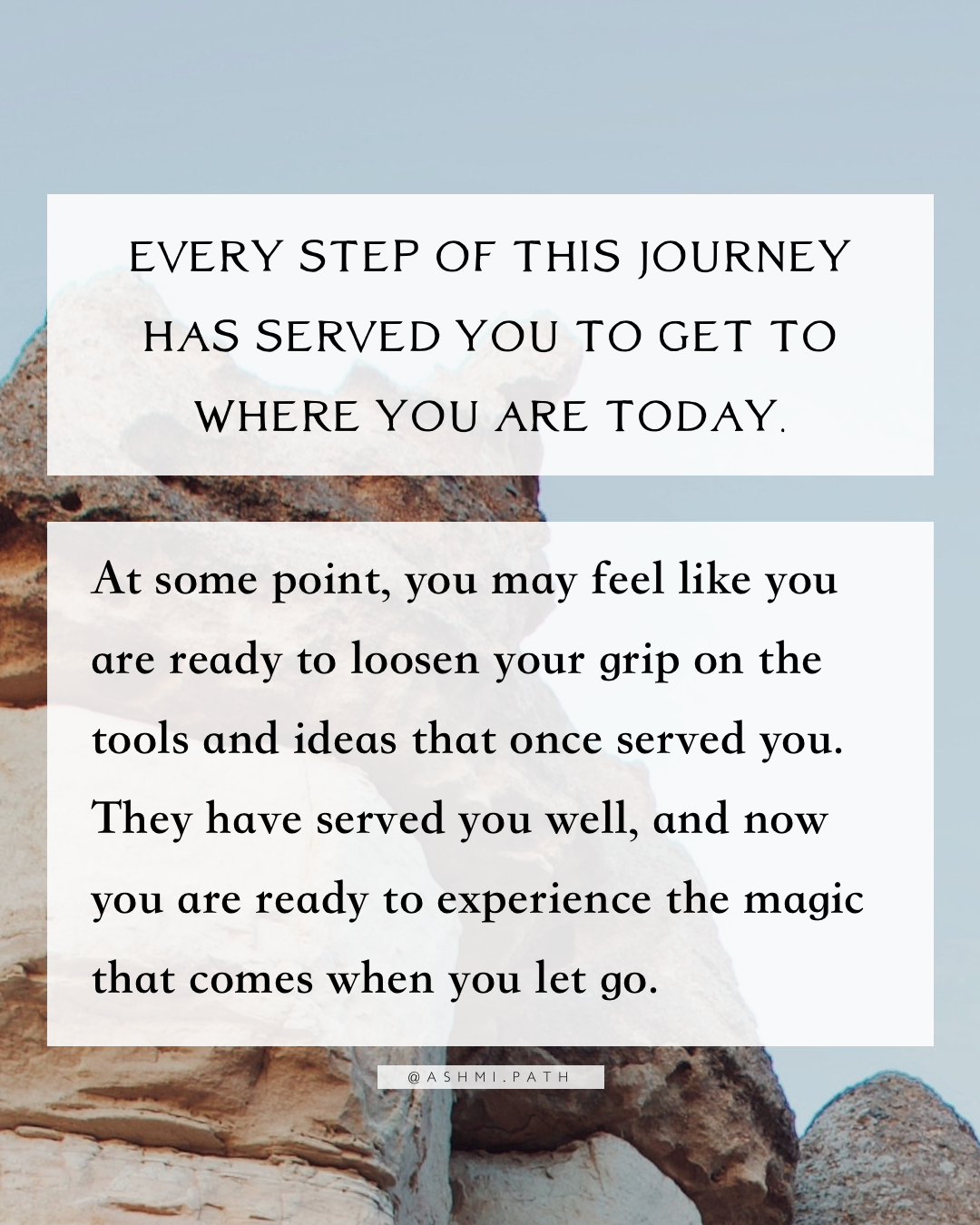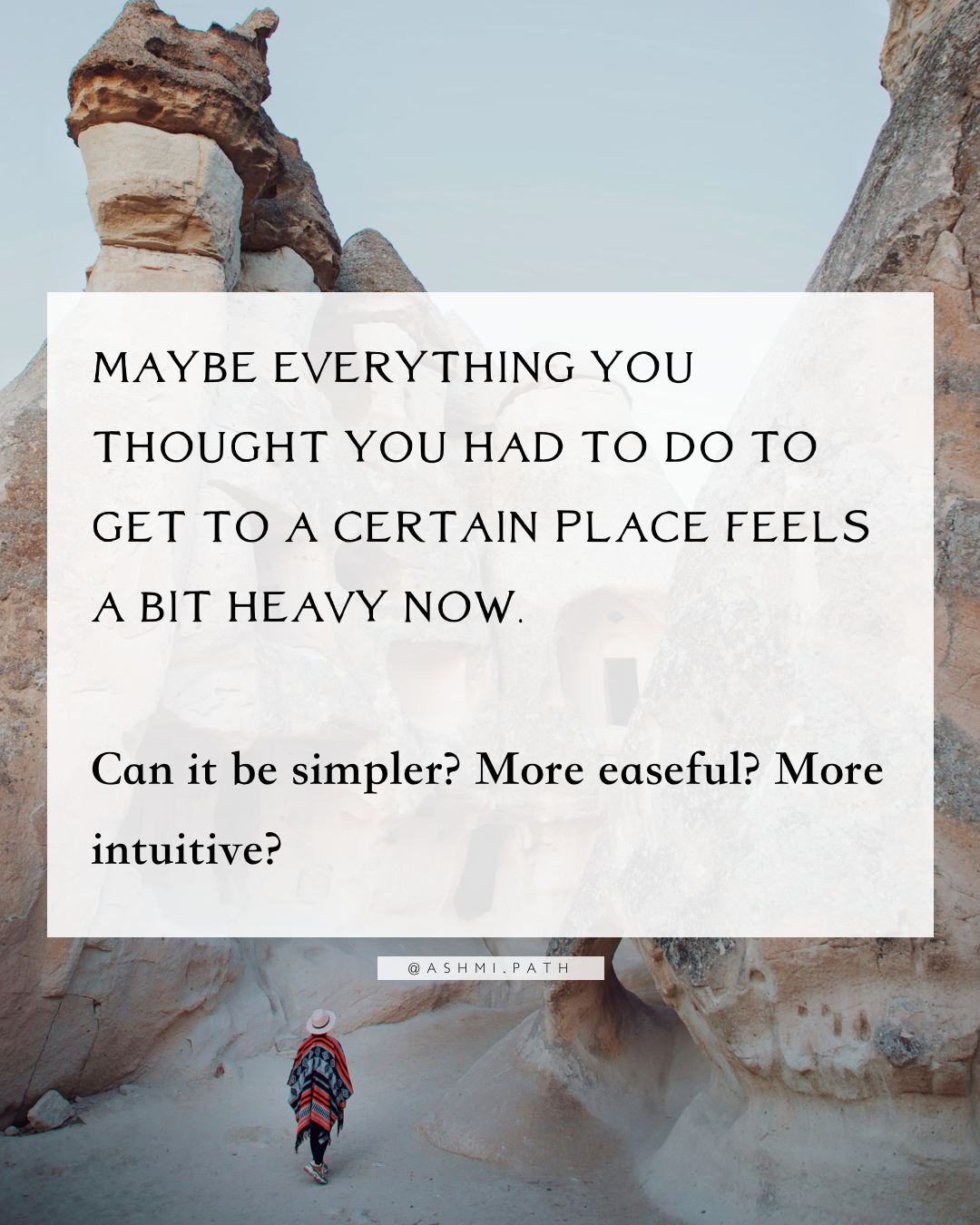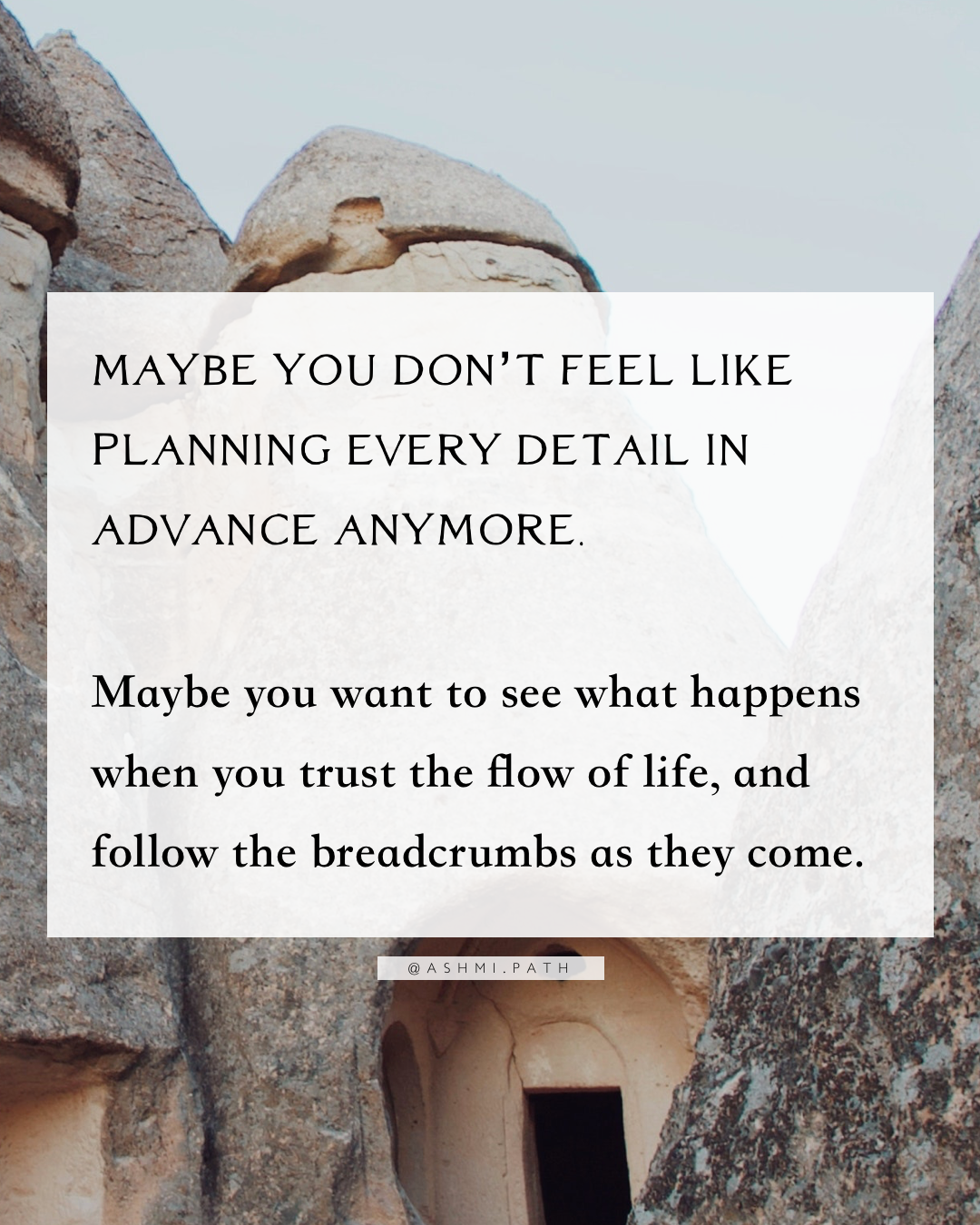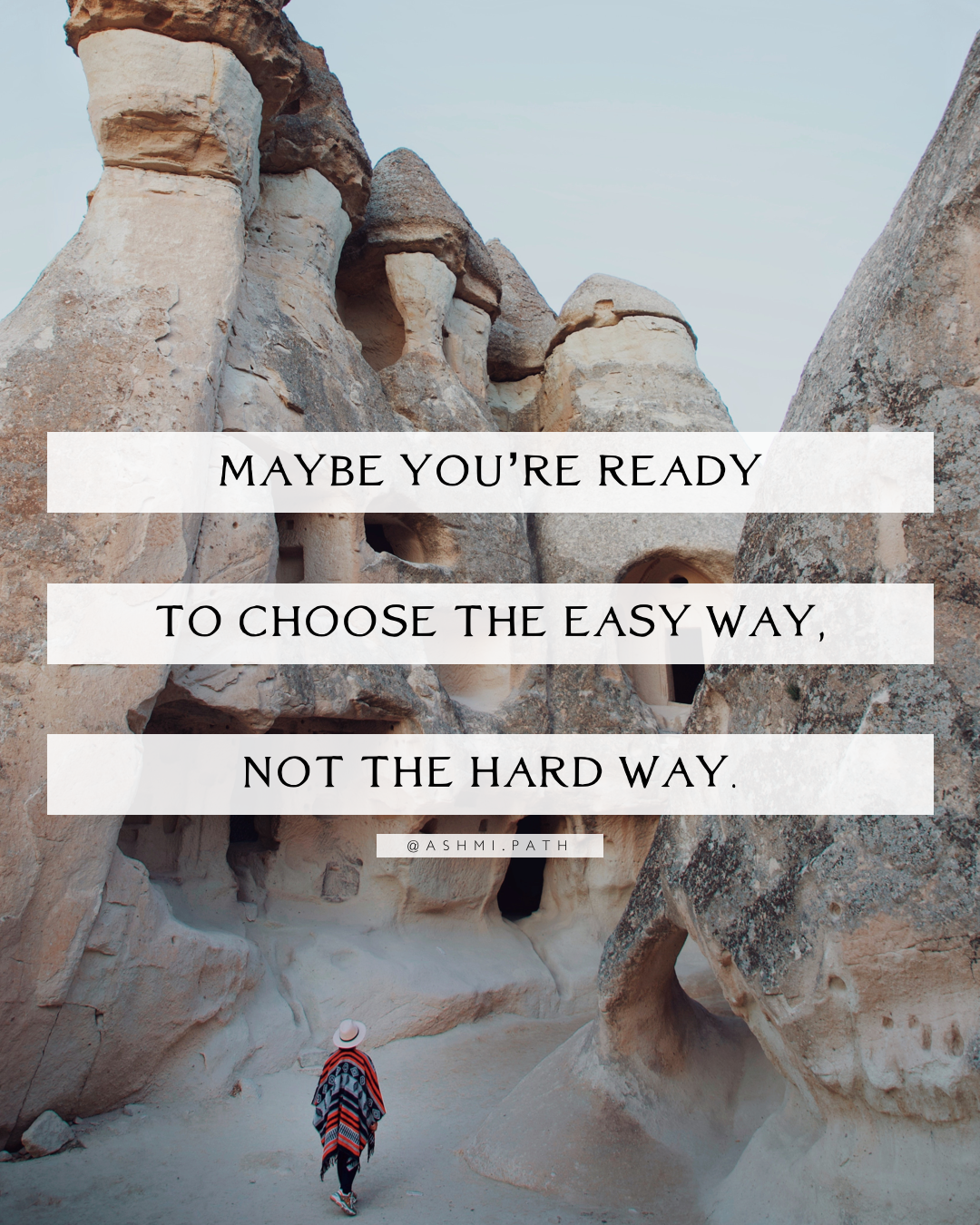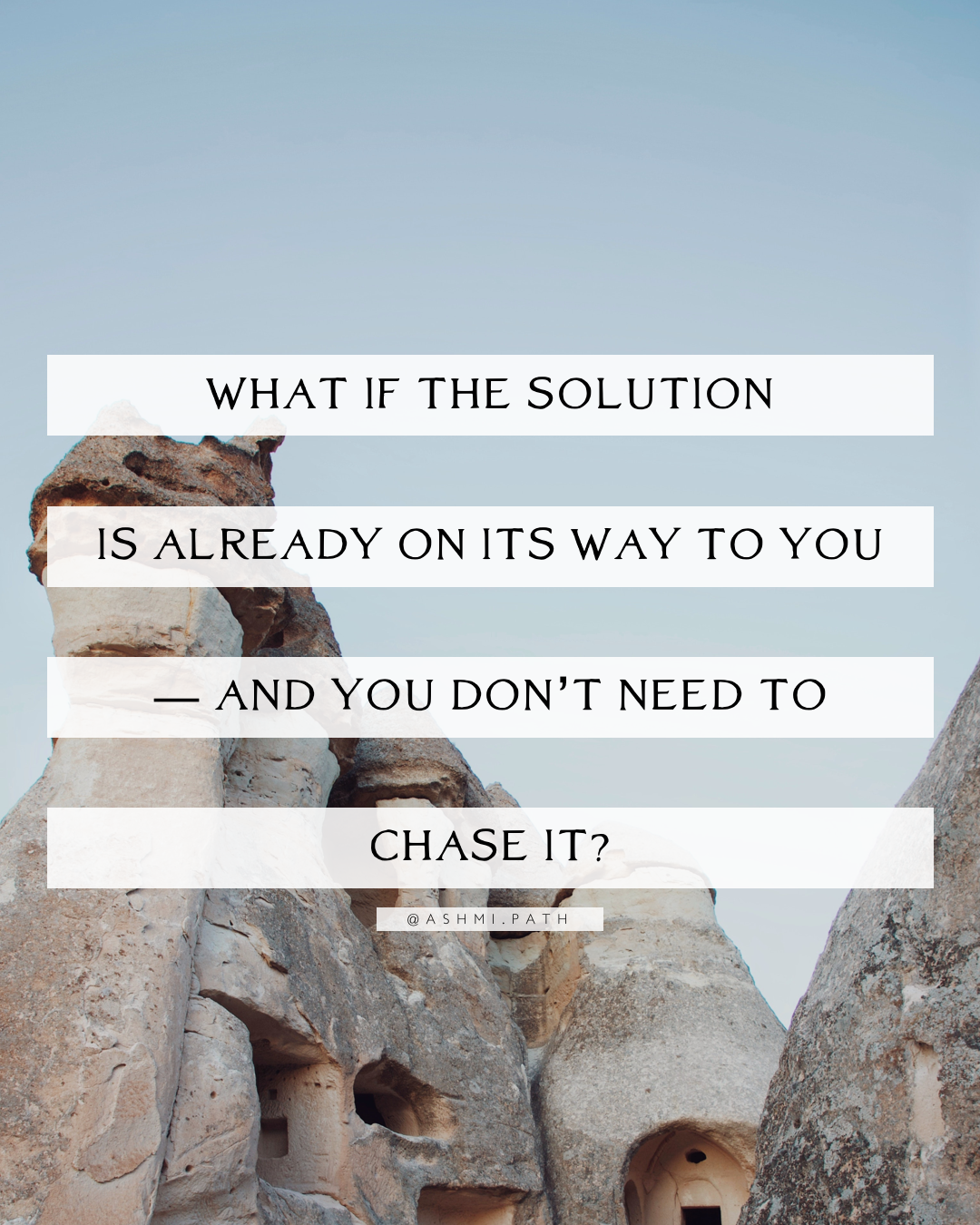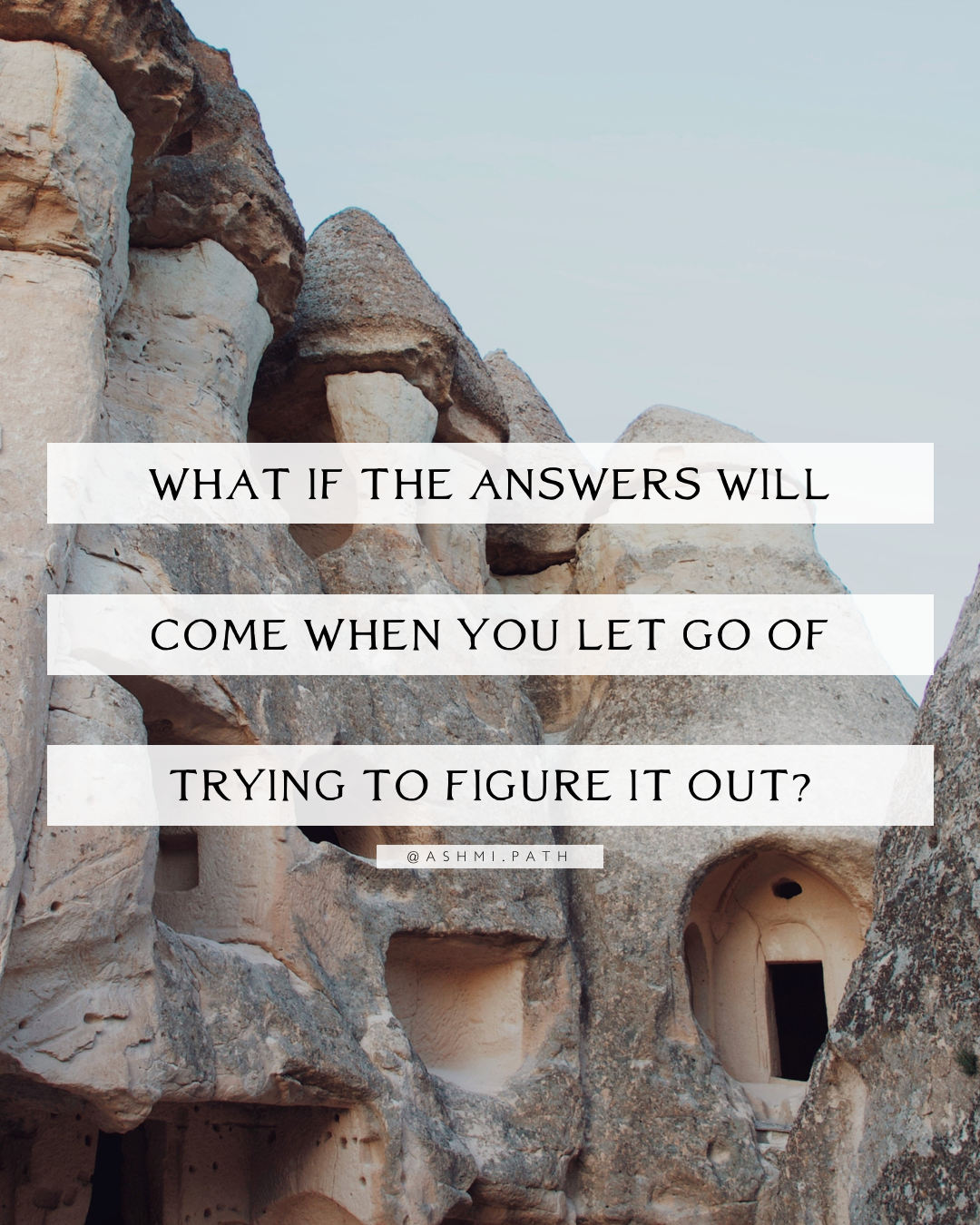 We are in a phase of simplifying, shedding, letting go, and allowing.
EVERY STEP OF THIS JOURNEY HAS SERVED YOU TO GET TO WHERE YOU ARE TODAY.
At some point, you may feel like you are ready to loosen your grip on the tools and ideas that once served you. They have served you well, and now you are ready to experience the magic that comes when you let go.
MAYBE EVERYTHING YOU THOUGHT YOU HAD TO DO TO GET TO A CERTAIN PLACE FEELS A BIT HEAVY NOW.
Can it be simpler? More easeful? More intuitive?
MAYBE YOU DON'T FEEL LIKE PLANNING EVERY DETAIL IN ADVANCE ANYMORE.
Maybe you want to see what happens when you trust the flow of life, and follow the breadcrumbs as they come.
MAYBE YOU'RE GETTING TIRED OF OVERTHINKING.
What if you could skip all the overthinking and arrive at this ease, this trust?
MAYBE YOU'RE READY TO CHOOSE THE EASY WAY, NOT THE HARD WAY.
WHAT IF THE SOLUTION IS ALREADY ON ITS WAY TO YOU.
— AND YOU DON'T NEED TO CHASE IT?
WHAT IF THE ANSWERS WILL COME WHEN YOU LET GO OF TRYING TO FIGURE IT OUT?
Written with love,
Ashmi