Softening to Receive More of Life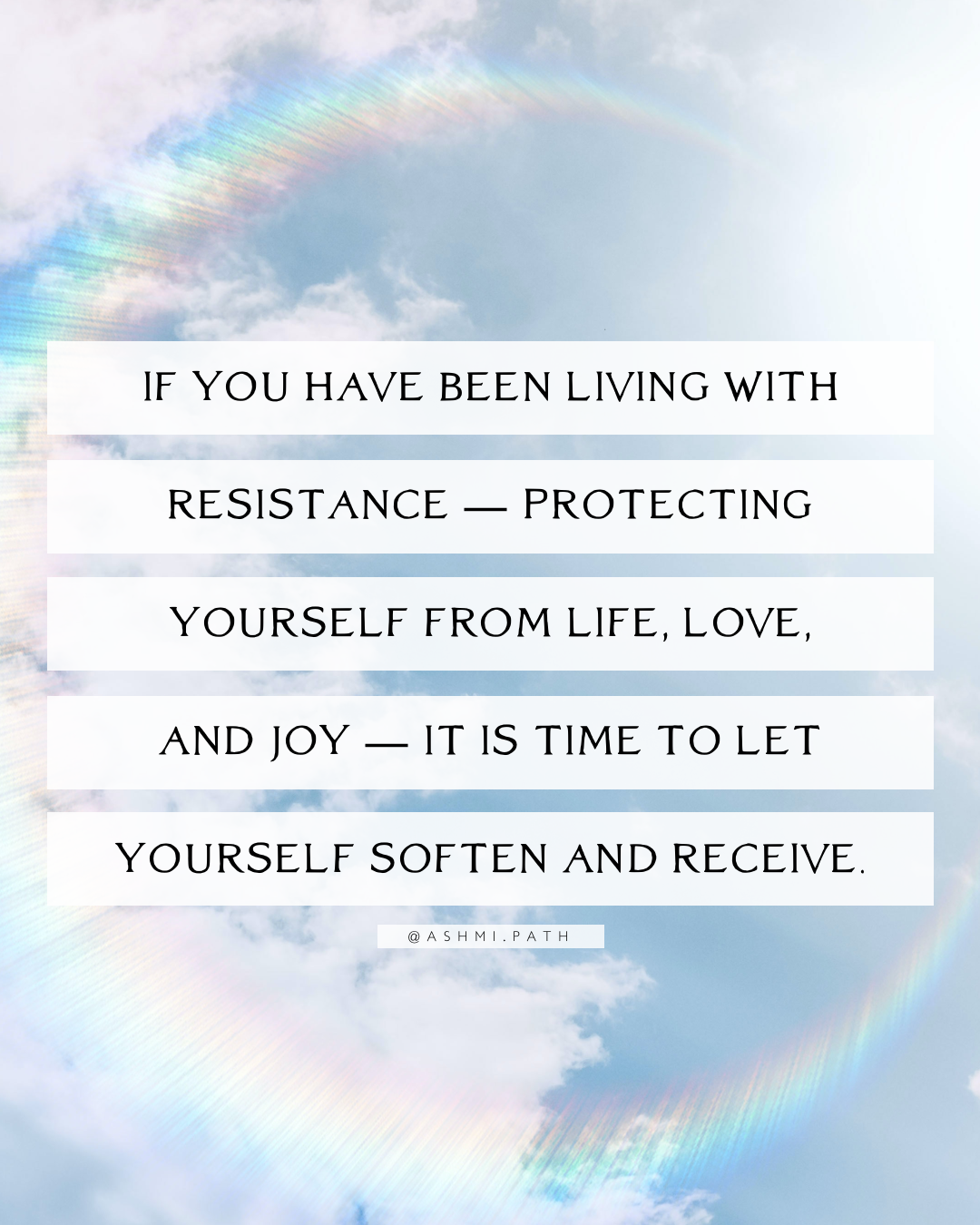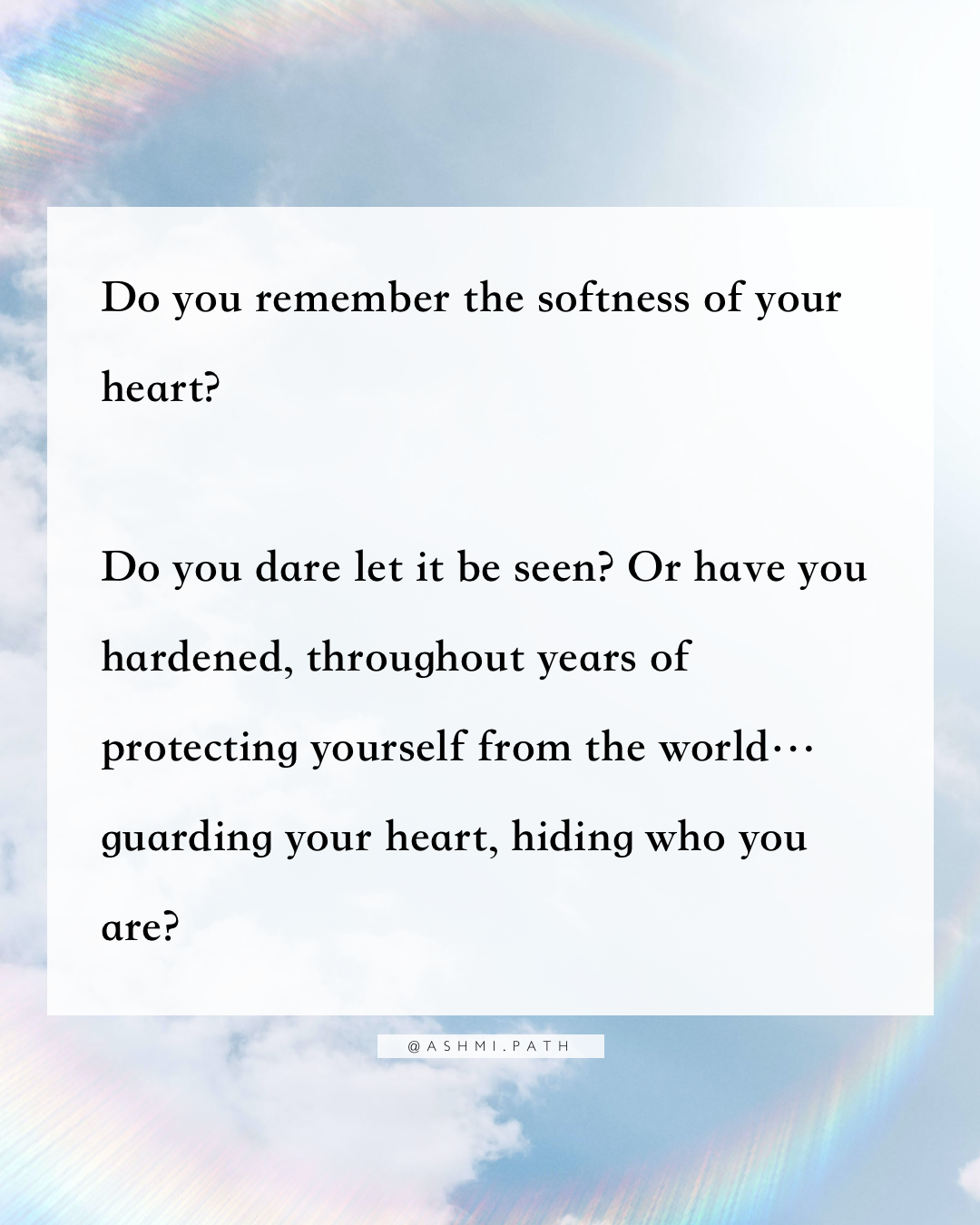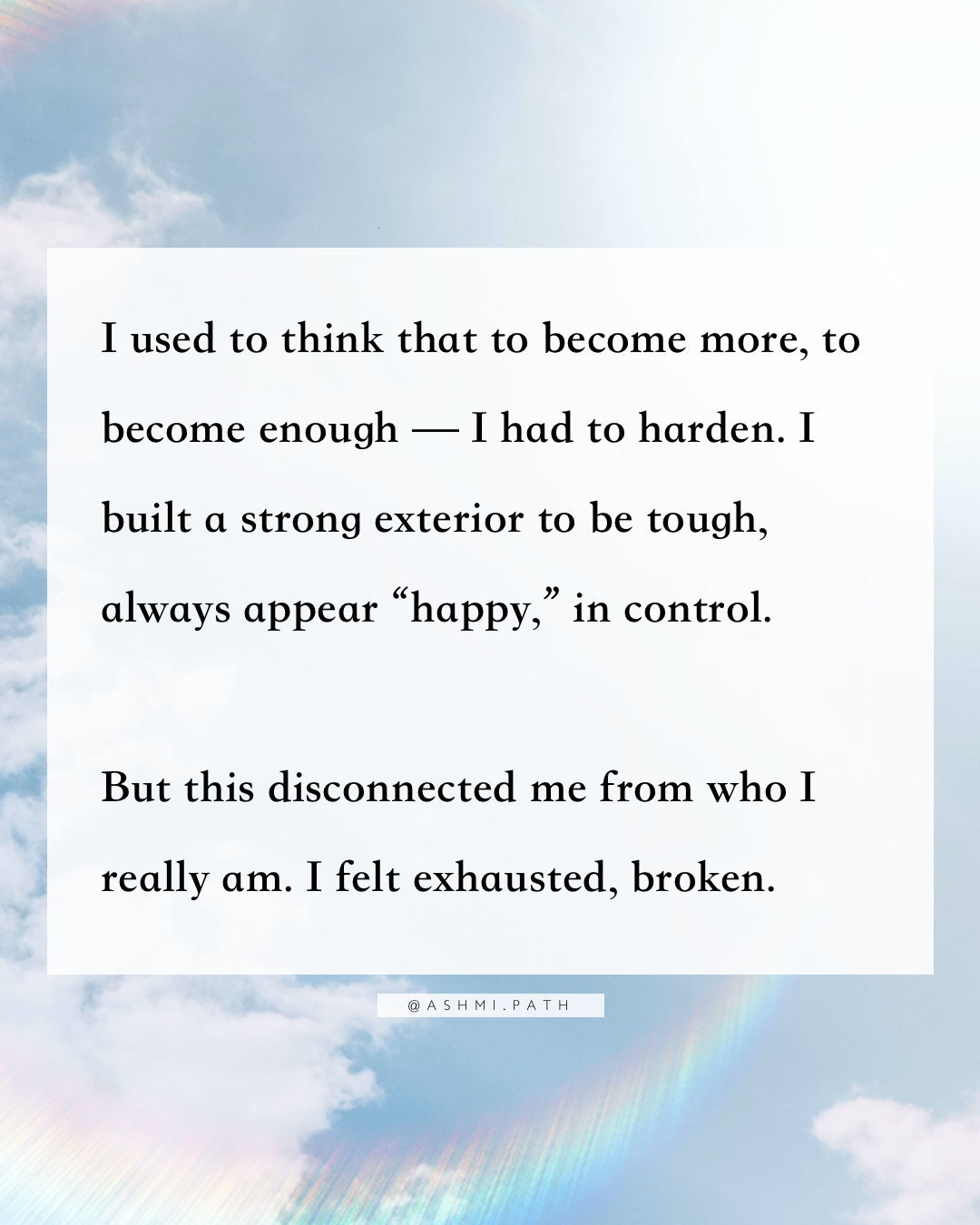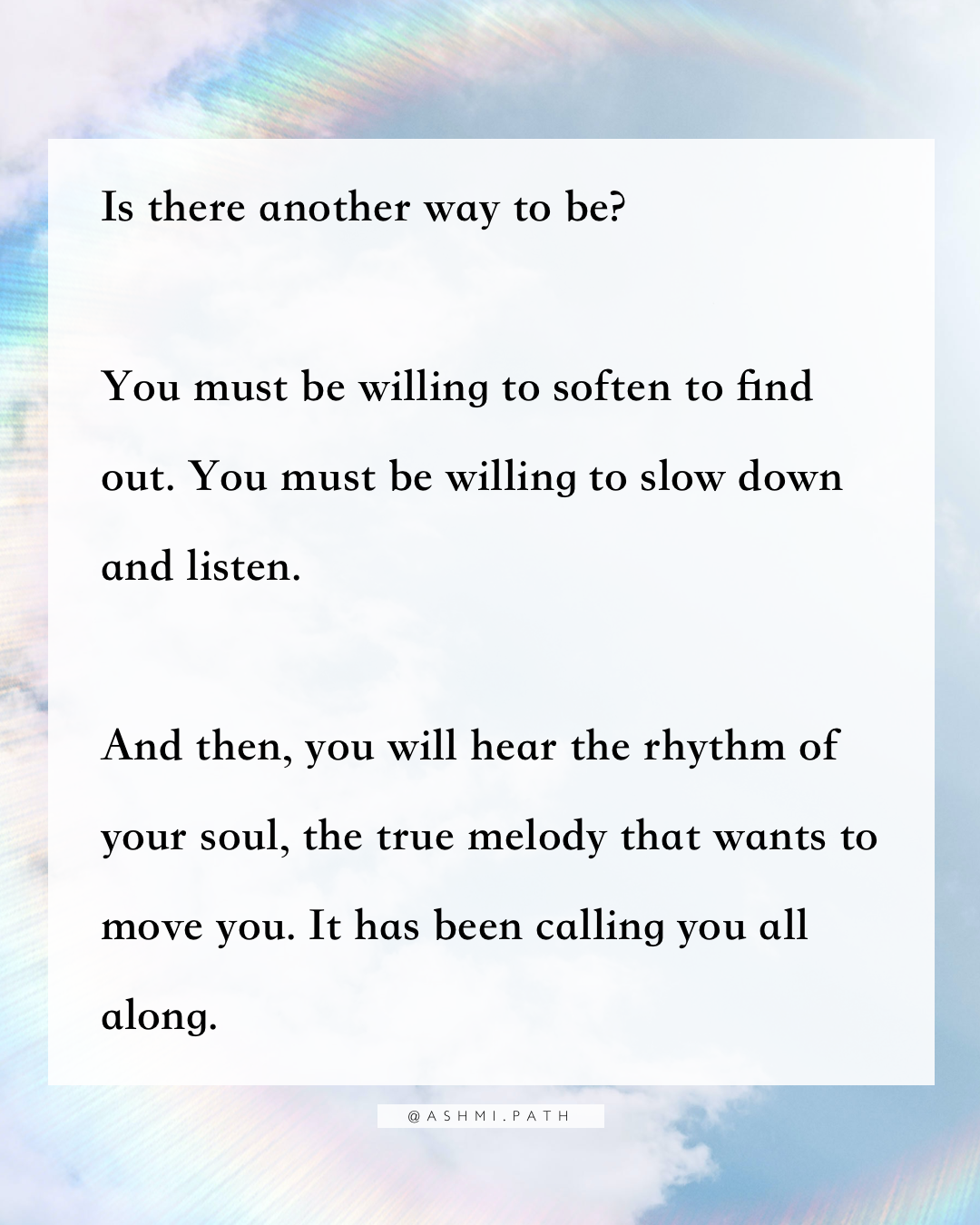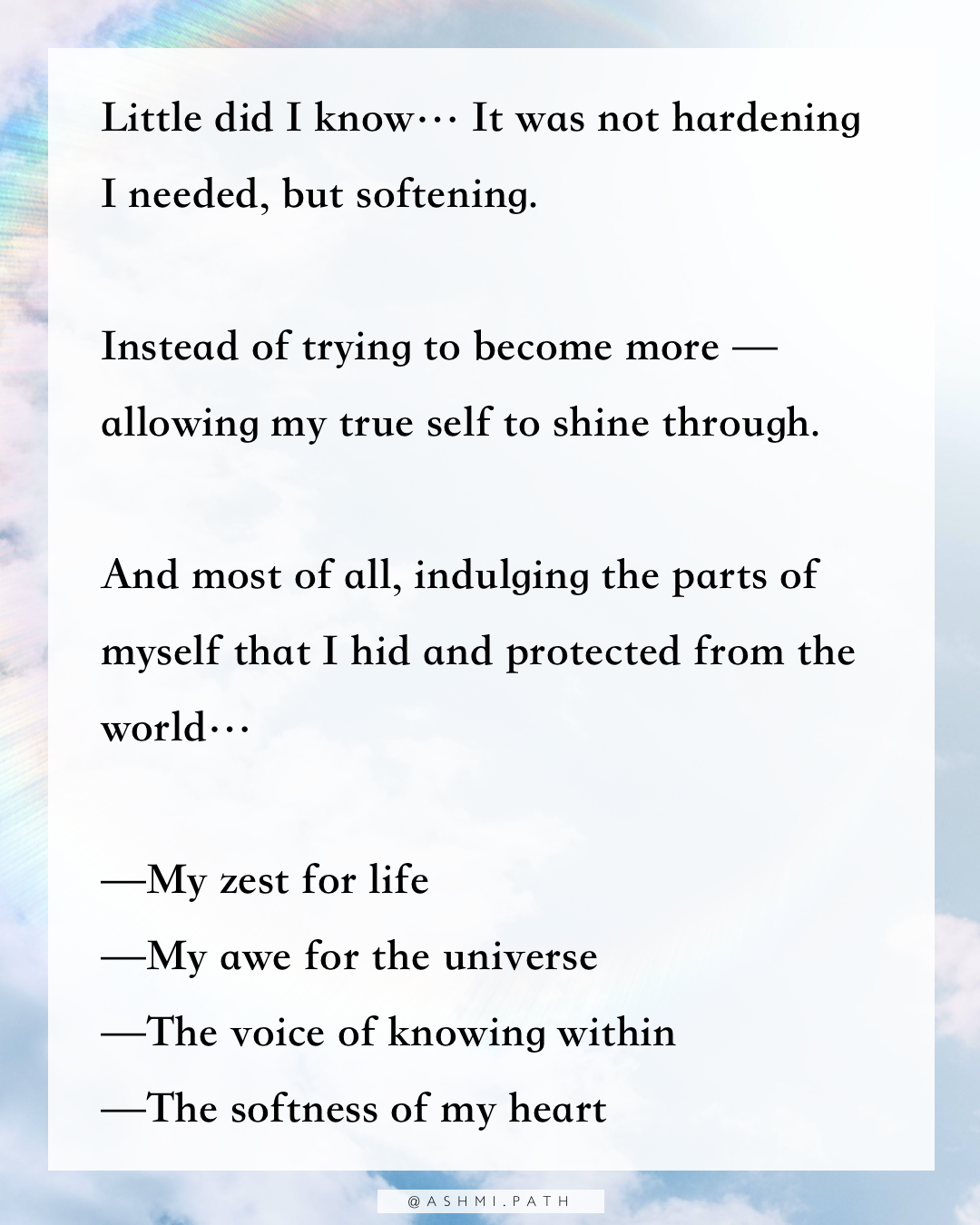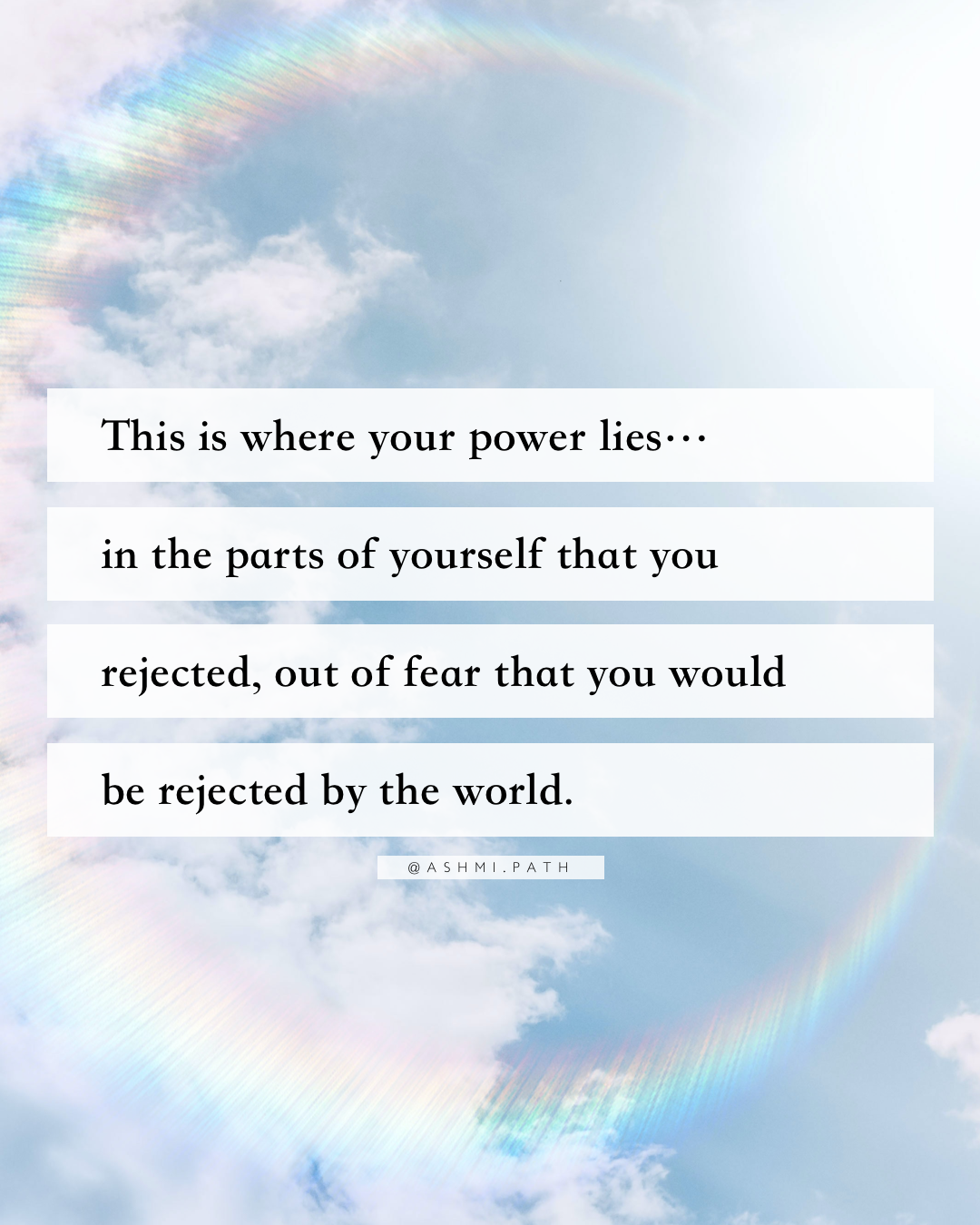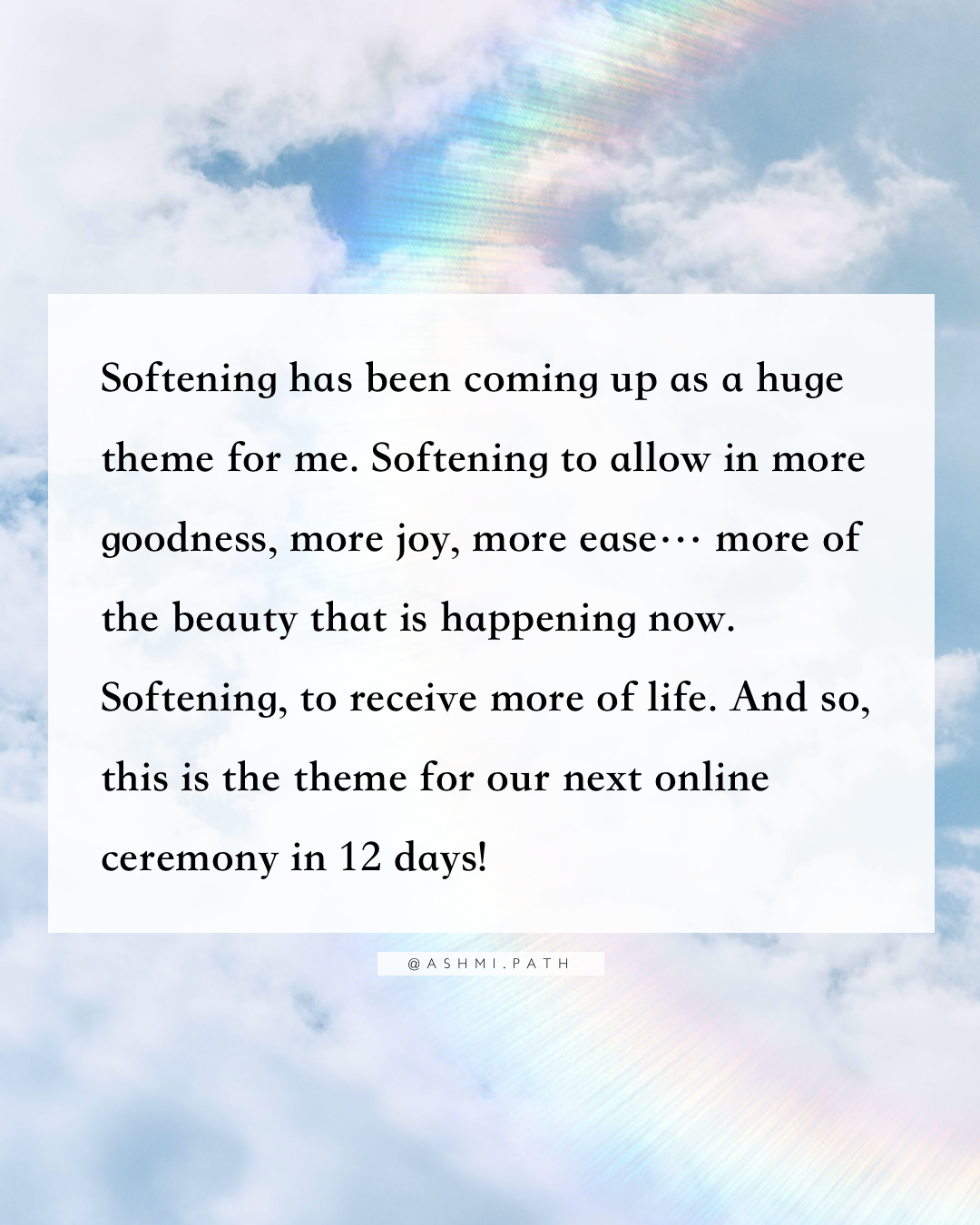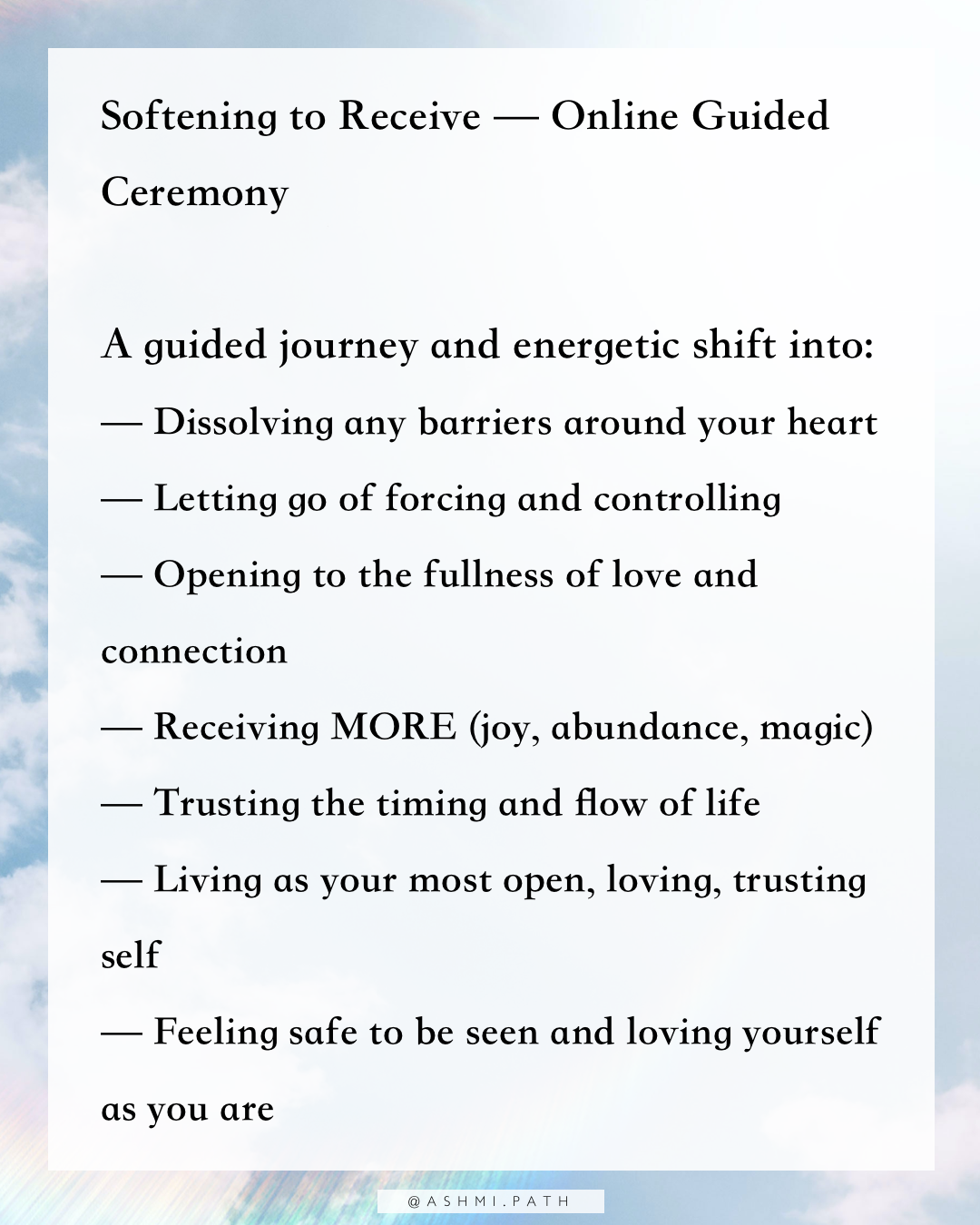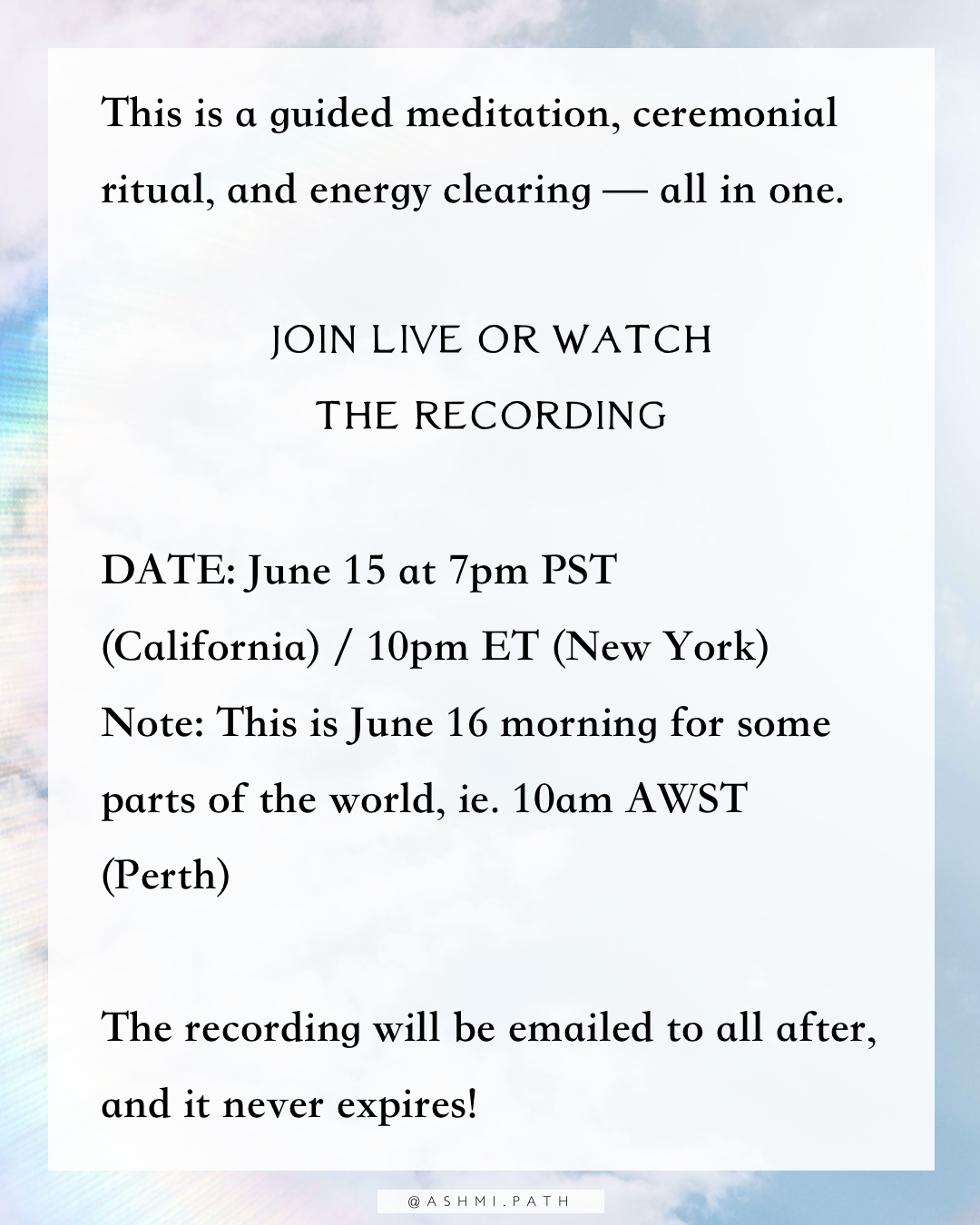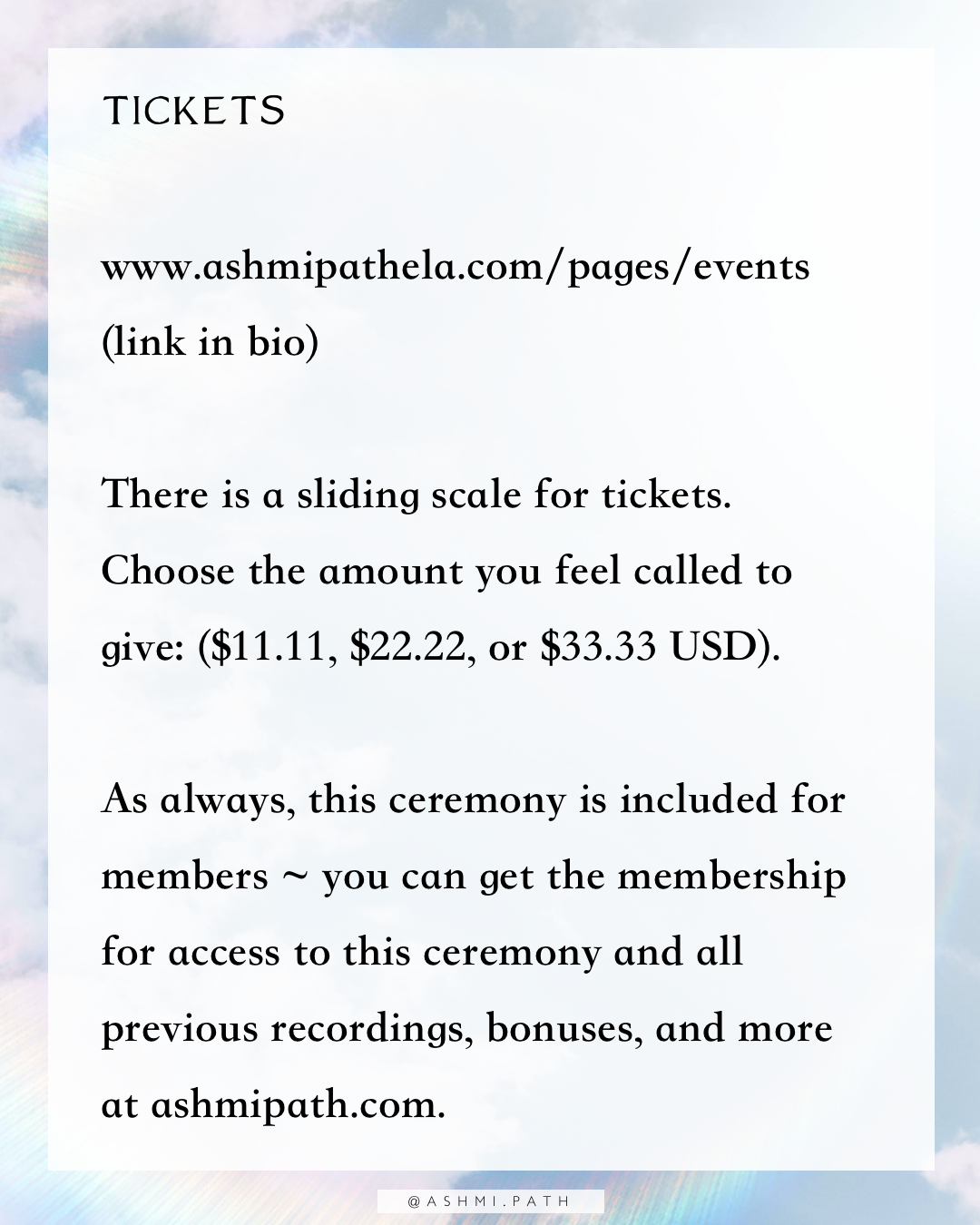 A mighty big exhale...
~~~
IF YOU HAVE BEEN LIVING WITH RESISTANCE — PROTECTING YOURSELF FROM LIFE, LOVE, AND JOY — IT IS TIME TO LET YOURSELF SOFTEN AND RECEIVE.
Do you remember the softness of your heart?
Do you dare let it be seen? Or have you hardened, throughout years of protecting yourself from the world… guarding your heart, hiding who you are?
I used to think that to become more, to become enough — I had to harden. I built a strong exterior to be tough, always appear "happy," in control.
But this disconnected me from who I really am. I felt exhausted, broken.
Is there another way to be?
You must be willing to soften to find out. You must be willing to slow down and listen.
And then, you will hear the rhythm of your soul, the true melody that wants to move you. It has been calling you all along.
Little did I know… It was not hardening I needed, but softening.
Instead of trying to become more — allowing my true self to shine through.
And most of all, indulging the parts of myself that I hid and protected from the world…
—My zest for life
—My awe for the universe
—The voice of knowing within
—The softness of my heart
This is where your power lies… in the parts of yourself that you rejected, out of fear that you would be rejected by the world.
Softening has been coming up as a huge theme for me. Softening to allow in more goodness, more joy, more ease… more of the beauty that is happening now. Softening, to receive more of life. And so, this is the theme for our next online ceremony in 12 days!
Softening to Receive — Online Guided Ceremony
A guided journey and energetic shift into:
— Dissolving any barriers around your heart
— Letting go of forcing and controlling
— Opening to the fullness of love and connection
— Receiving MORE (joy, abundance, clarity, magic)
— Trusting the timing and flow of life
— Living as your most open, loving, trusting self
— Feeling safe to be seen and loving yourself as you are
JOIN LIVE OR WATCH THE RECORDING
DATE: June 15 at 7pm PST (California) / 10pm ET (New York)
Note: This is June 16 morning for some parts of the world, ie. 10am AWST (Perth)
The recording will be emailed to all after, and it never expires!
Format: 1.5 hour group video call on Zoom
Guided ceremony/meditation: 45 minutes
Open sharing and Q&A: 45 minutes
You are welcome to join via video or just listen in, whatever feels best to you! Ceremonial cacao is optional  — you can find it at a natural food store near you.
TICKETS
www.ashmipathela.com/pages/events
There is a sliding scale for tickets.
Choose the amount you feel called to give: ($11.11, $22.22, or $33.33 USD).
As always, this ceremony is included for members ~ you can get the membership for access to this ceremony and all previous recordings, bonuses, and more at ashmipath.com.
GET THE MEMBERSHIP TO RECEIVE THIS CEREMONY + BONUSES
THIS CEREMONY IS INCLUDED FOR THOSE WHO ARE PAID MEMBERS — You will receive an email with the Zoom link and the ceremony recording. You're automatically subscribed — you don't need to sign up again.