What a Moment in Life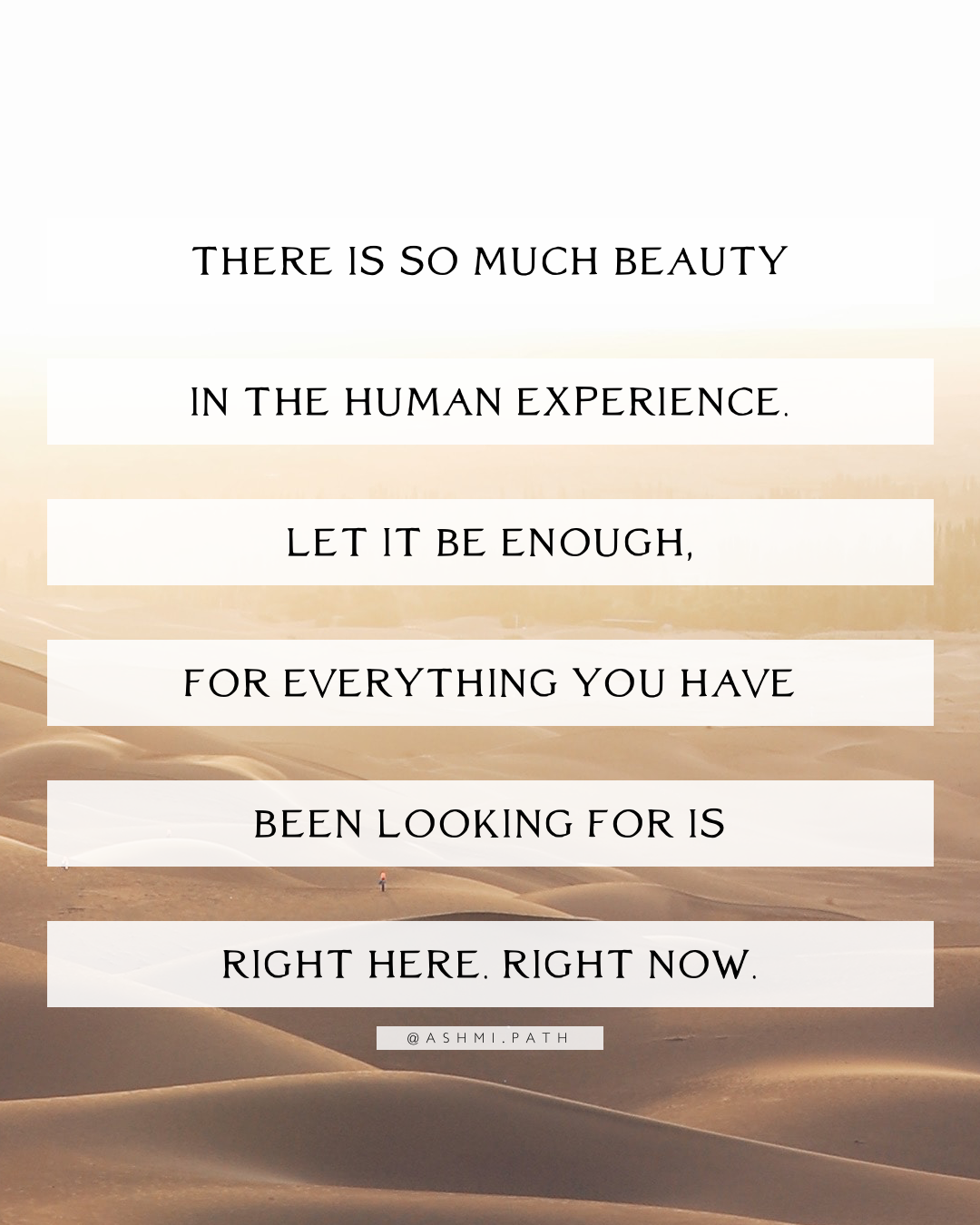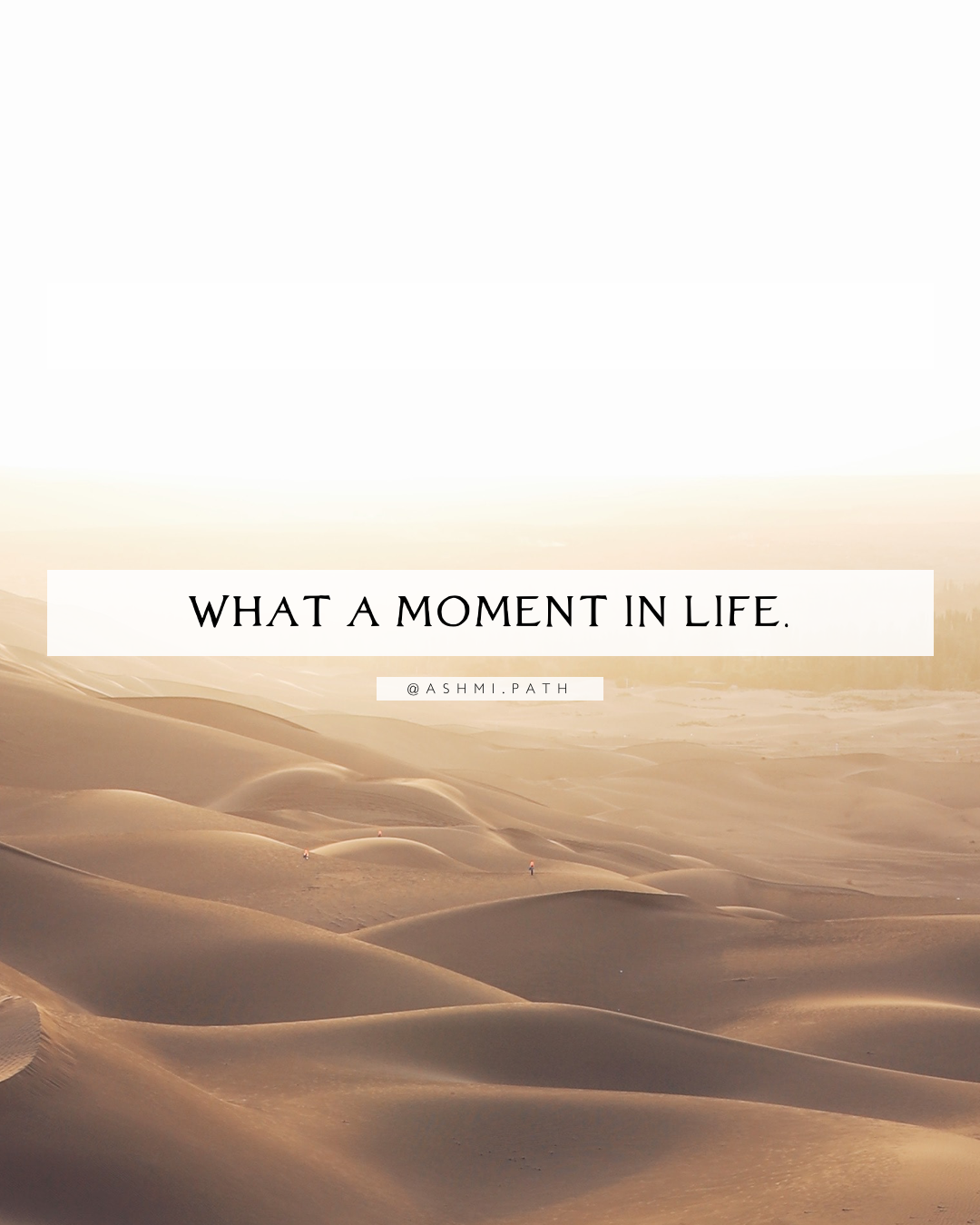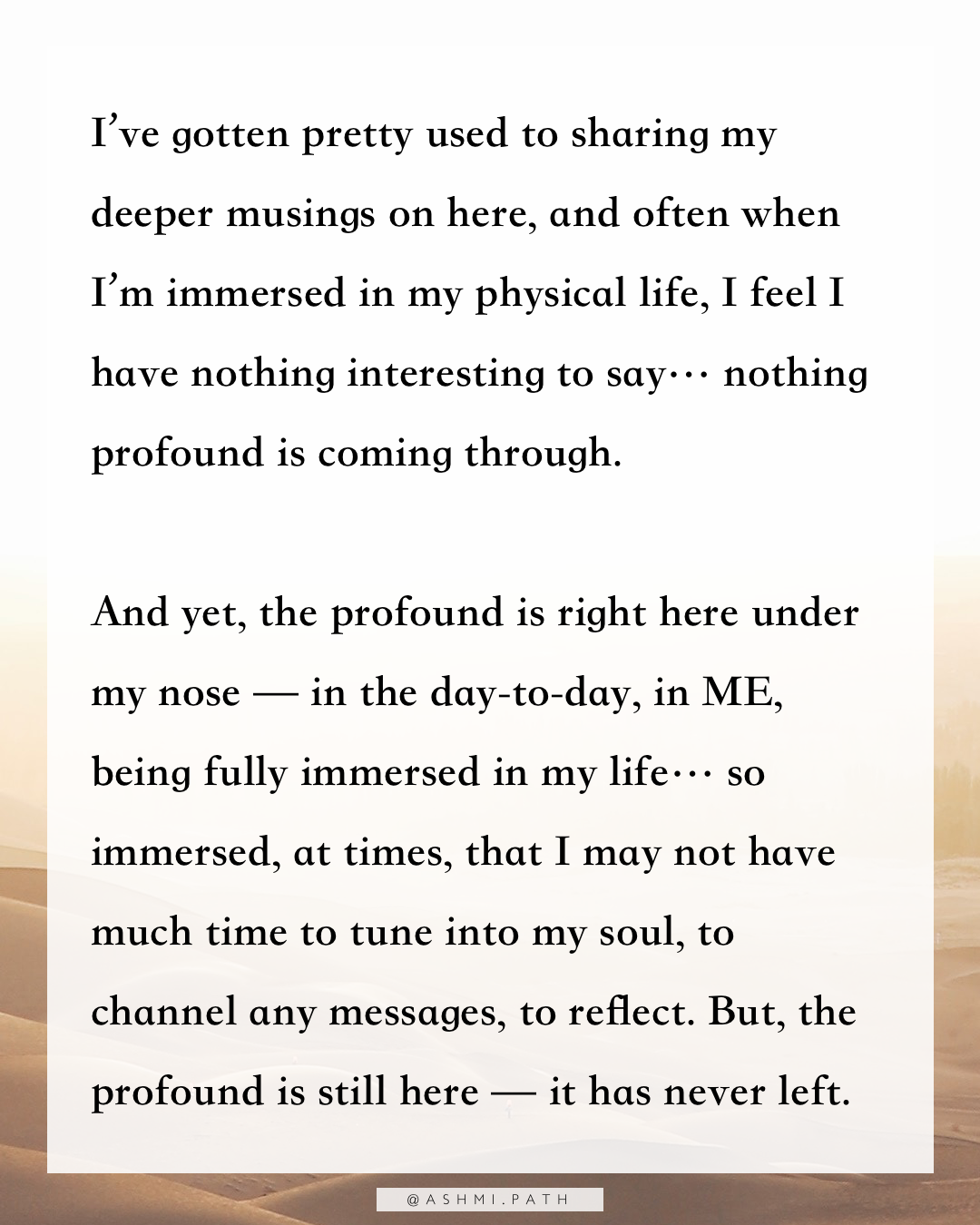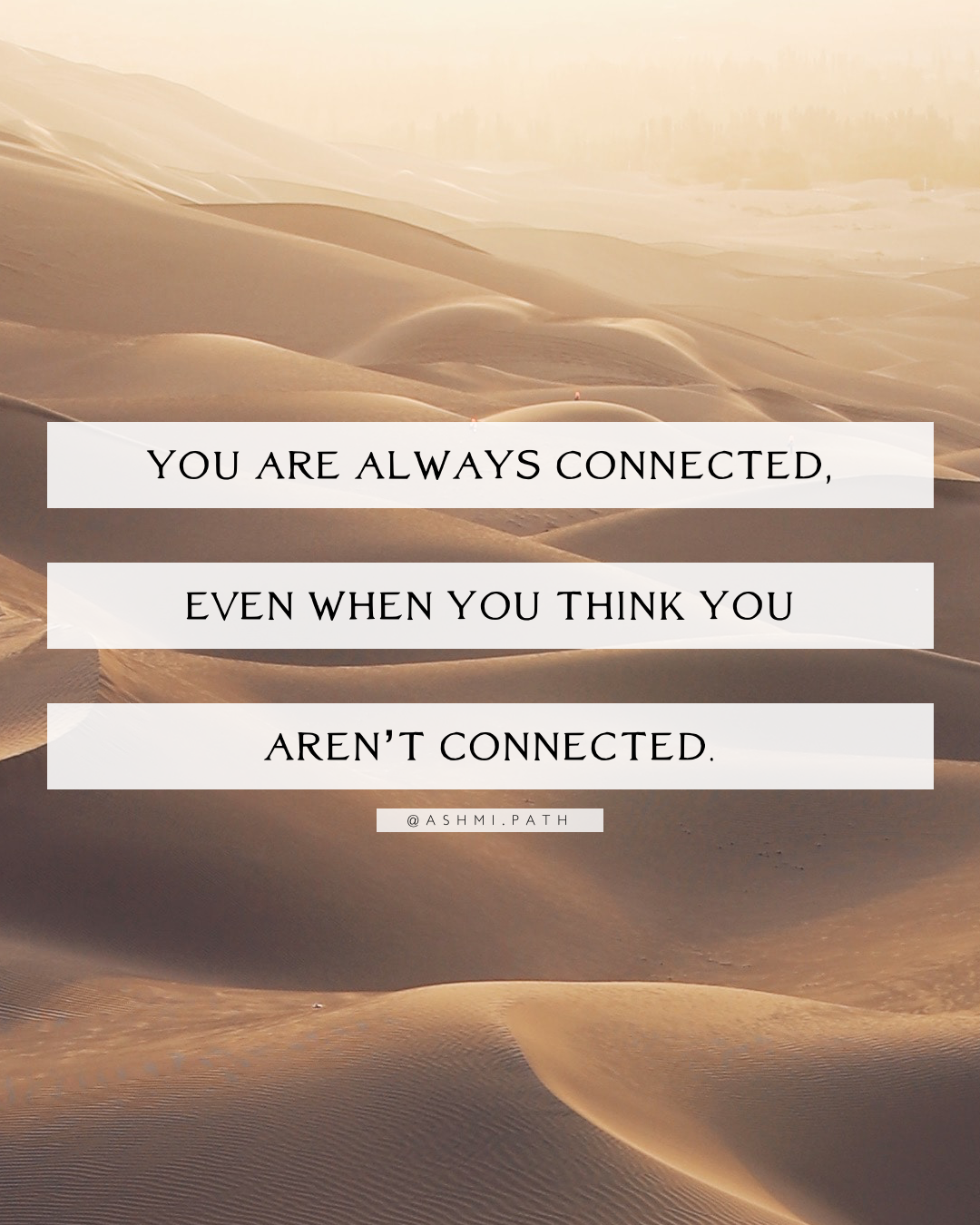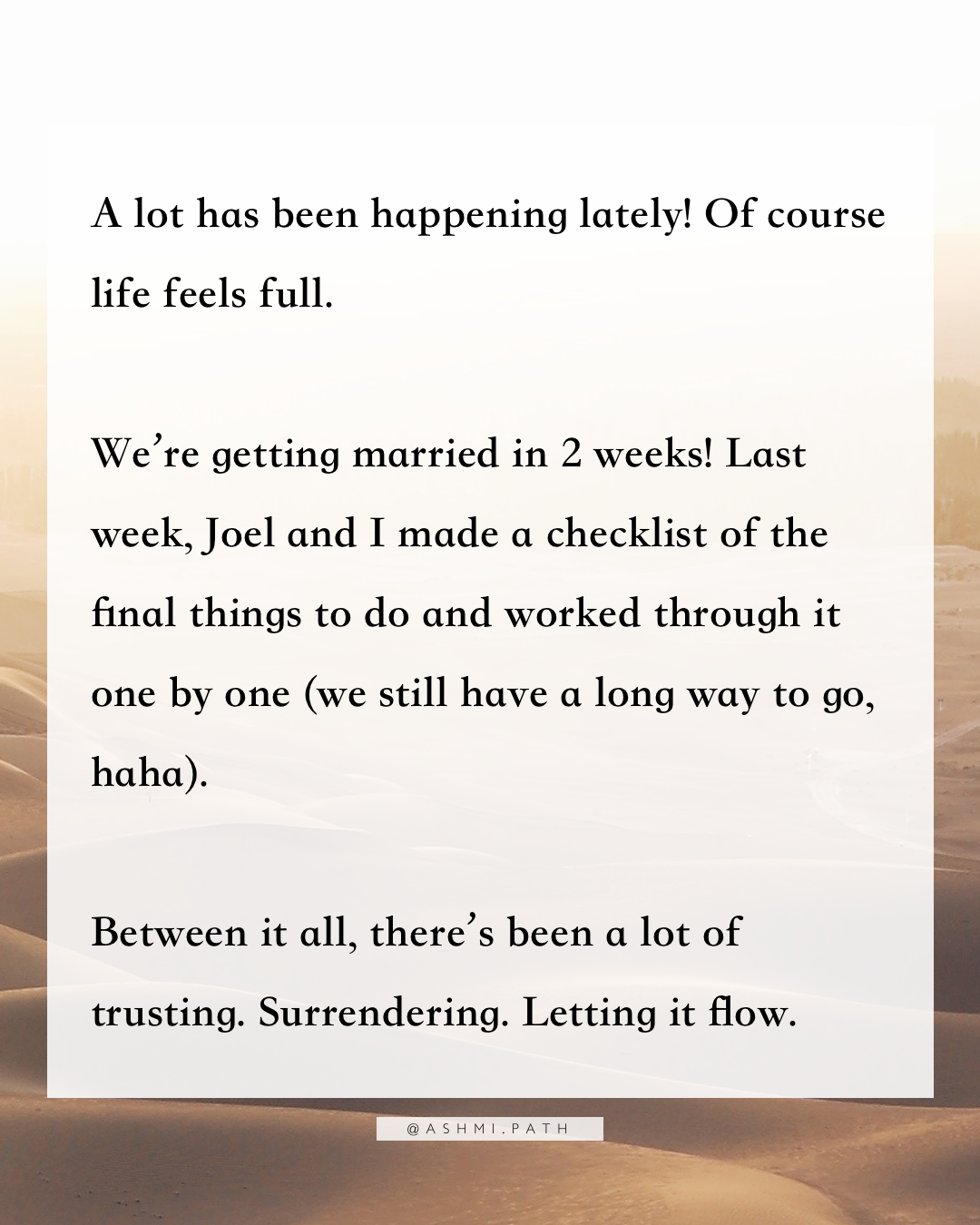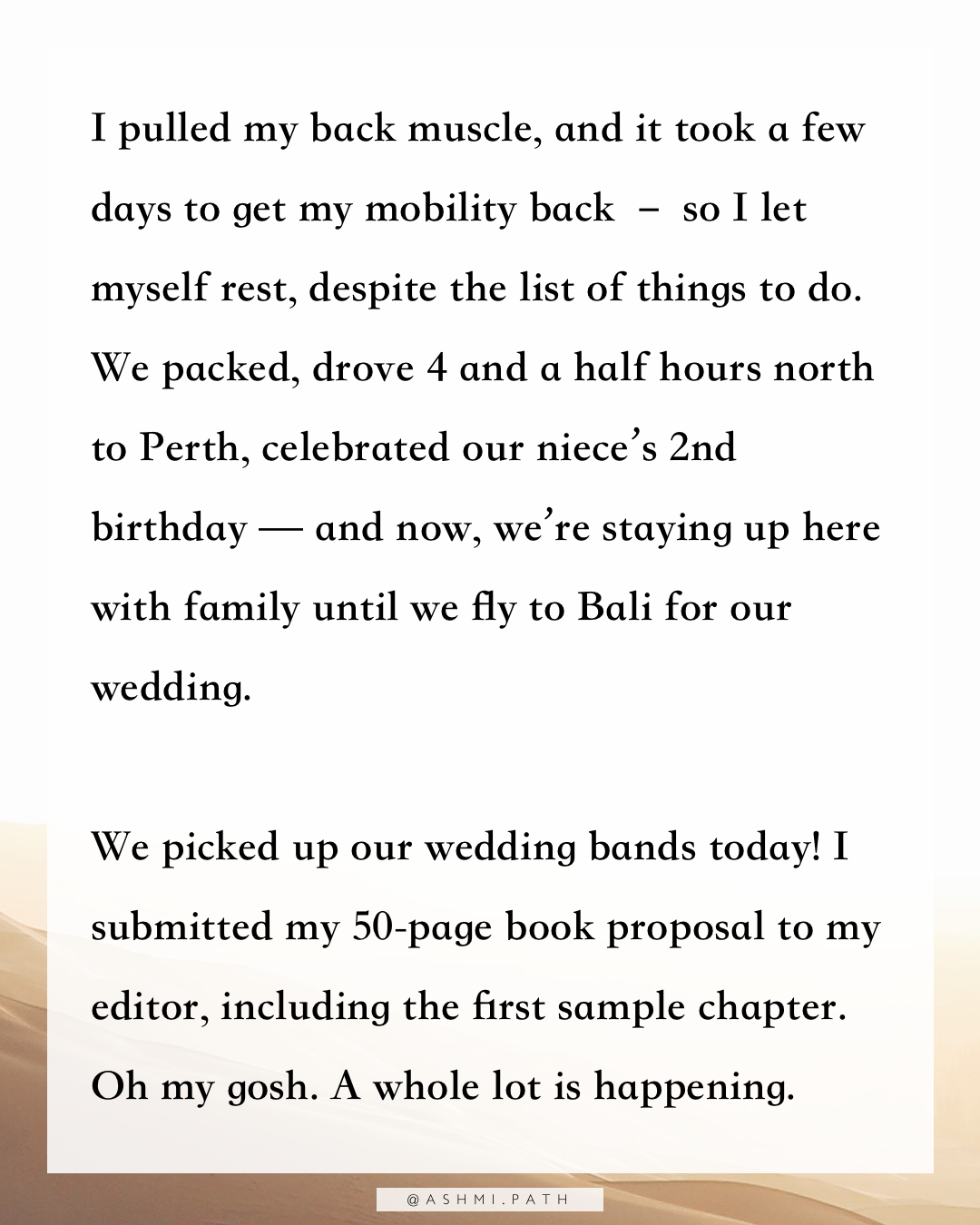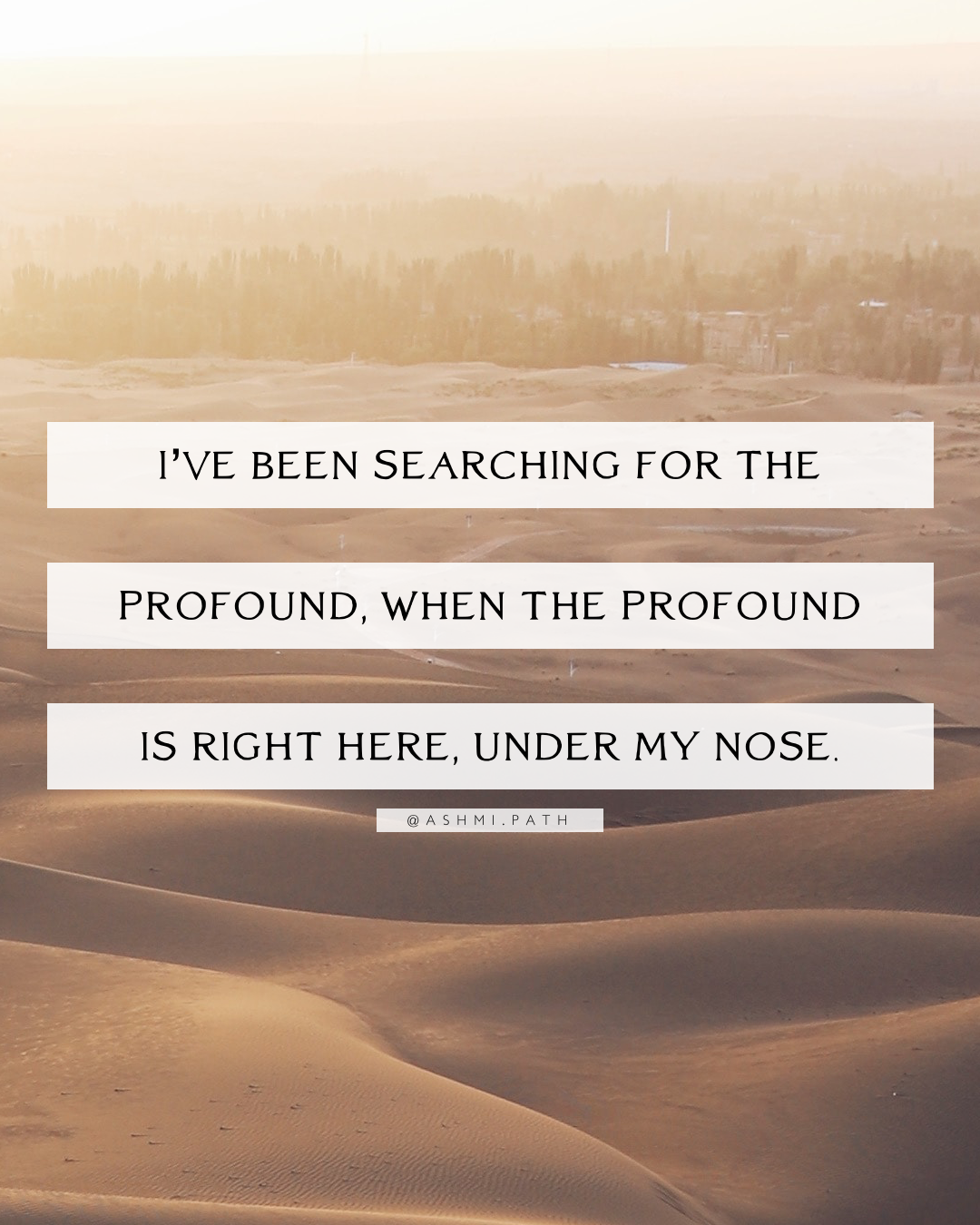 WHAT A MOMENT IN LIFE.
I've gotten pretty used to sharing my deeper musings on here, and often when I'm immersed in my physical life, I feel I have nothing interesting to say… nothing profound is coming through.
And yet, the profound is right here under my nose — in the day-to-day, in ME, being fully immersed in my life… so immersed, at times, that I may not have much time to tune into my soul, to channel any messages, to reflect. But, the profound is still here — it has never left.
YOU ARE ALWAYS CONNECTED, EVEN WHEN YOU THINK YOU AREN'T CONNECTED.
A lot has been happening lately! Of course life feels full.
We're getting married in 2 weeks! Last week, Joel and I made a checklist of the final things to do and worked through it one by one (we still have a long way to go, haha).
Between it all, there's been a lot of trusting. Surrendering. Letting it flow.
I pulled my back muscle, and it took a few days to get my mobility back – so I let myself rest, despite the list of things to do. We packed, drove 4 and a half hours north to Perth, celebrated our niece's 2nd birthday — and now, we're staying up here with family until we fly to Bali for our wedding.
We picked up our wedding bands today! I submitted my 50-page book proposal to my editor, including the first sample chapter.  Oh my gosh. A whole lot is happening.
I'VE BEEN SEARCHING FOR THE PROFOUND, WHEN THE PROFOUND IS RIGHT HERE, UNDER MY NOSE.
THERE IS SO MUCH BEAUTY IN THE HUMAN EXPERIENCE. LET IT BE ENOUGH, FOR EVERYTHING YOU HAVE BEEN LOOKING FOR IS RIGHT HERE. RIGHT NOW.
Written with love,
Ashmi