What You Are Experiencing is Being Mirrored Throughout the Collective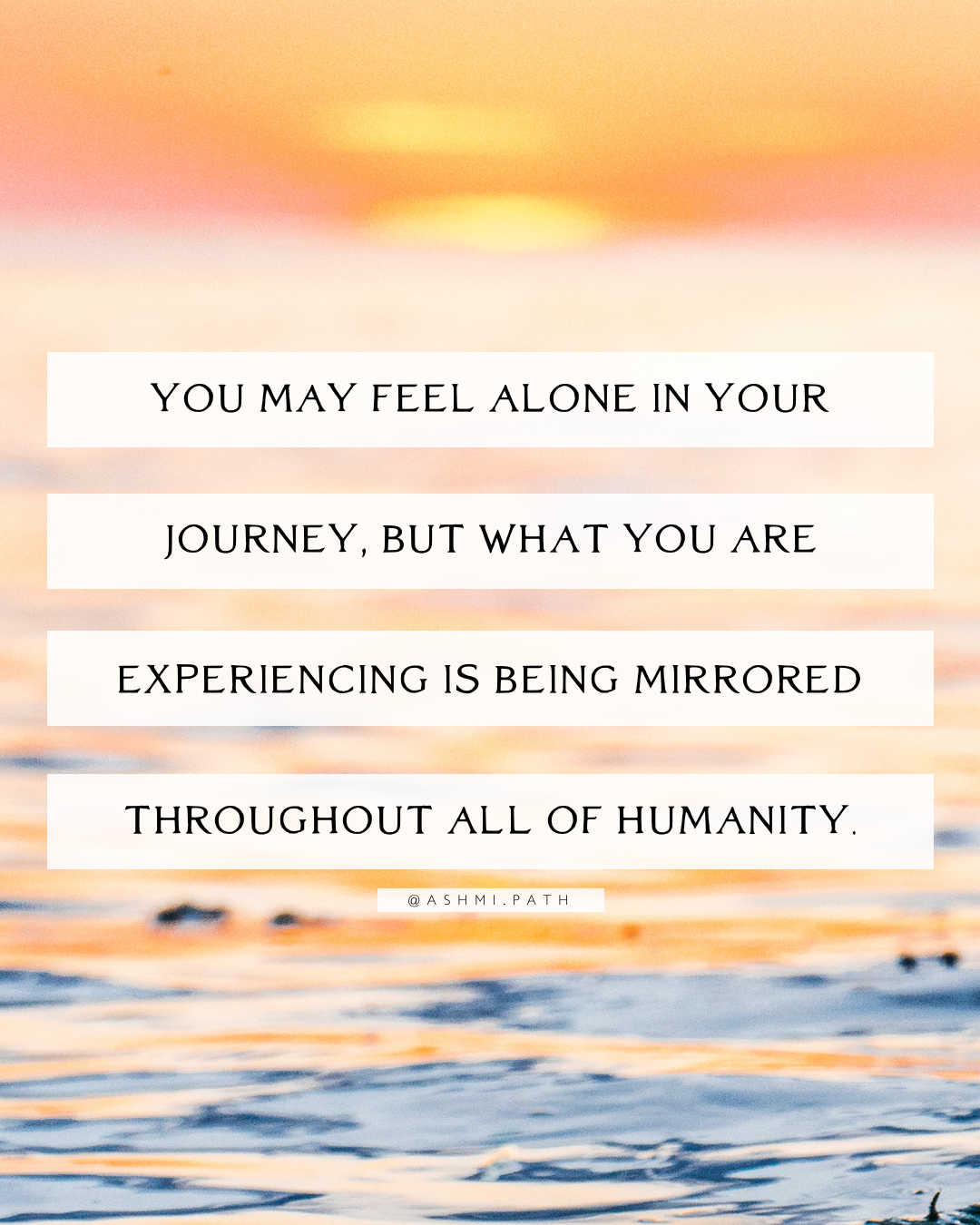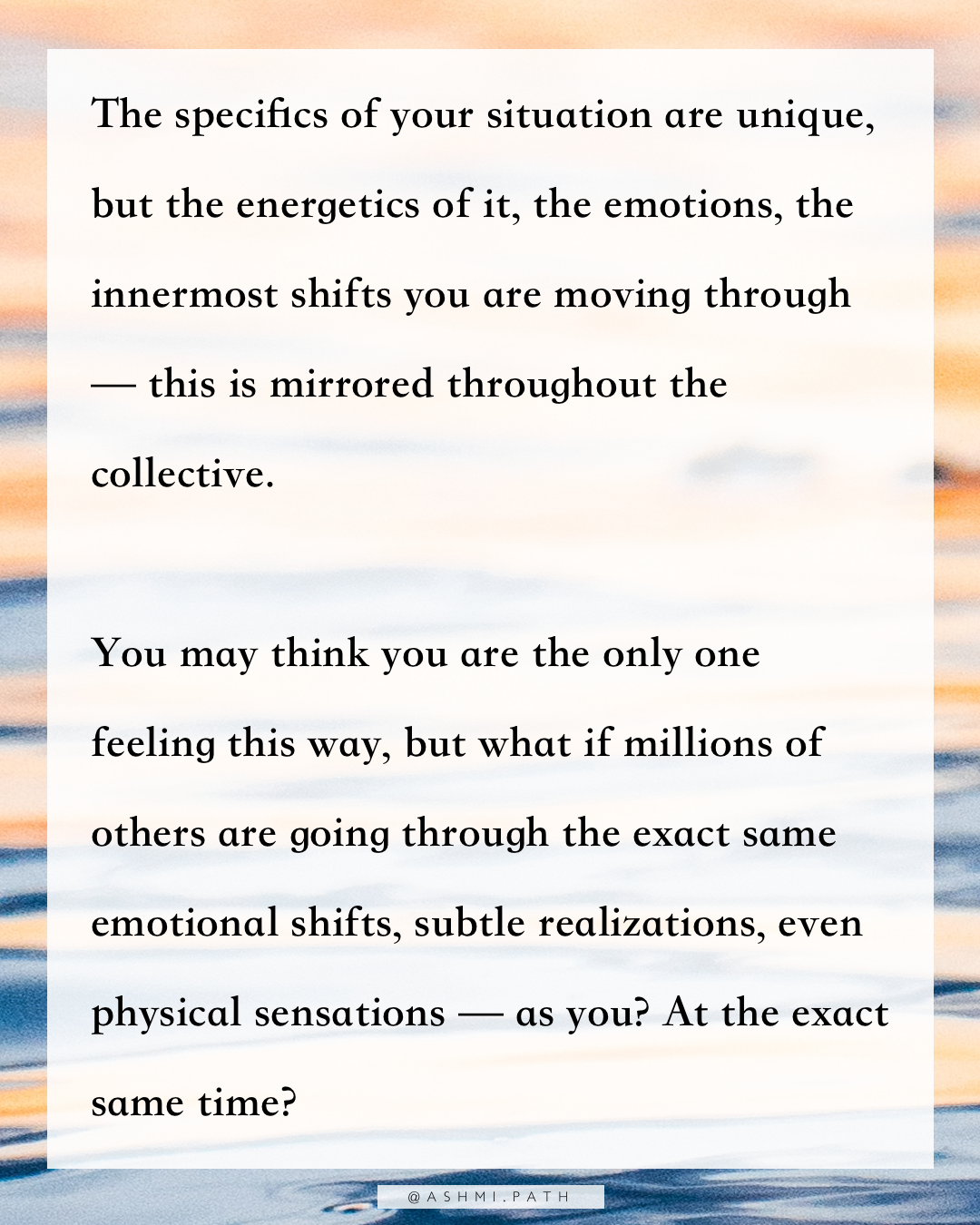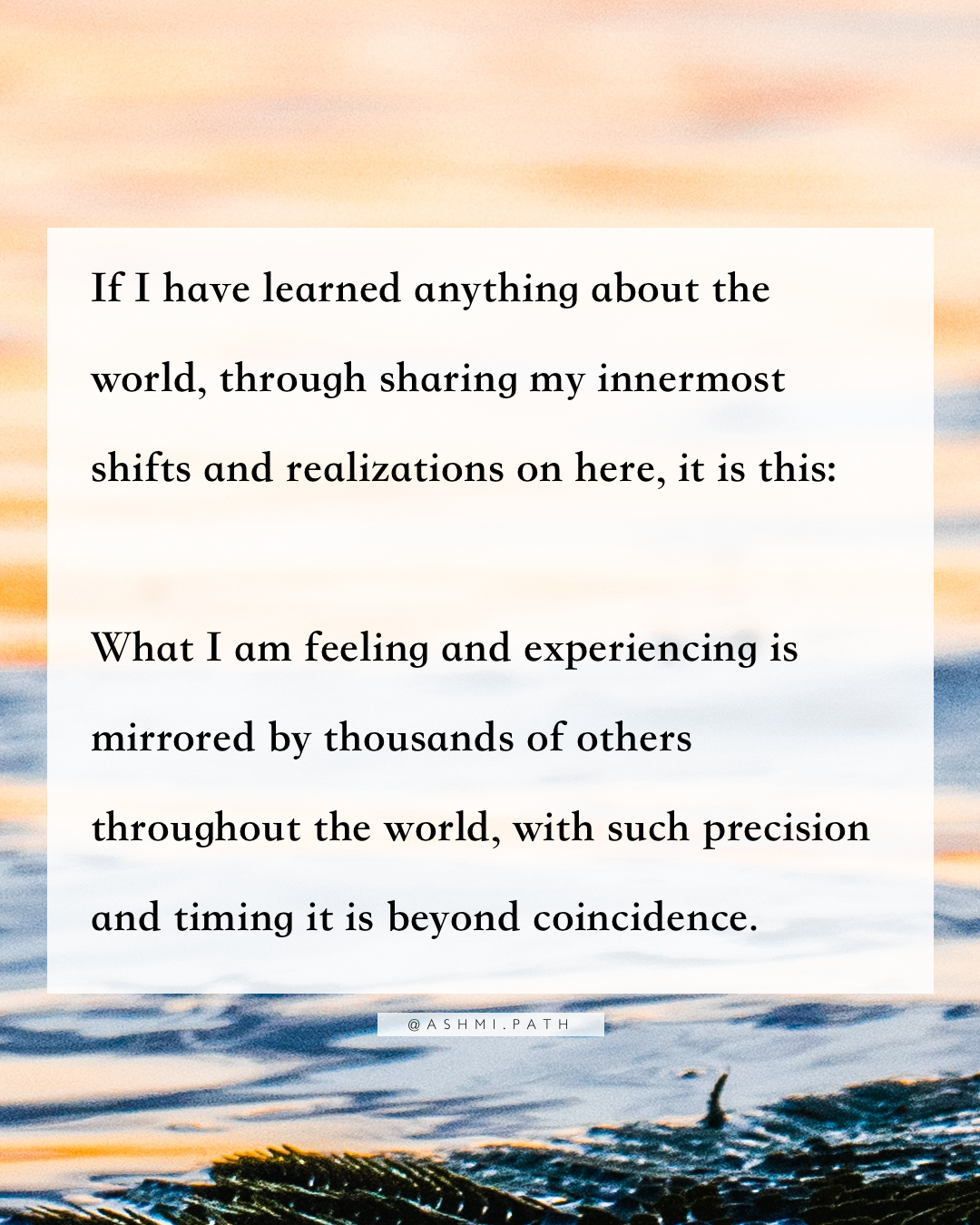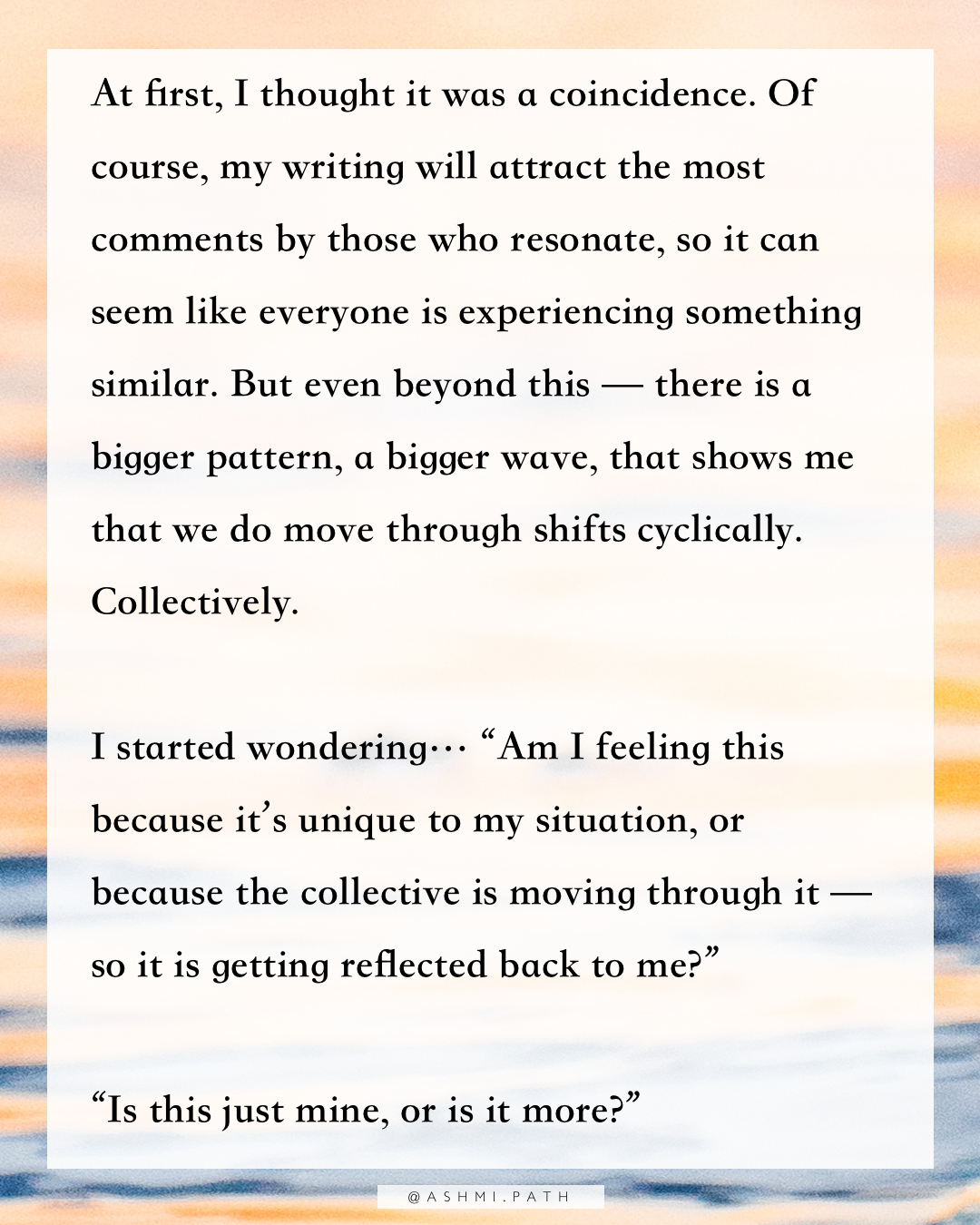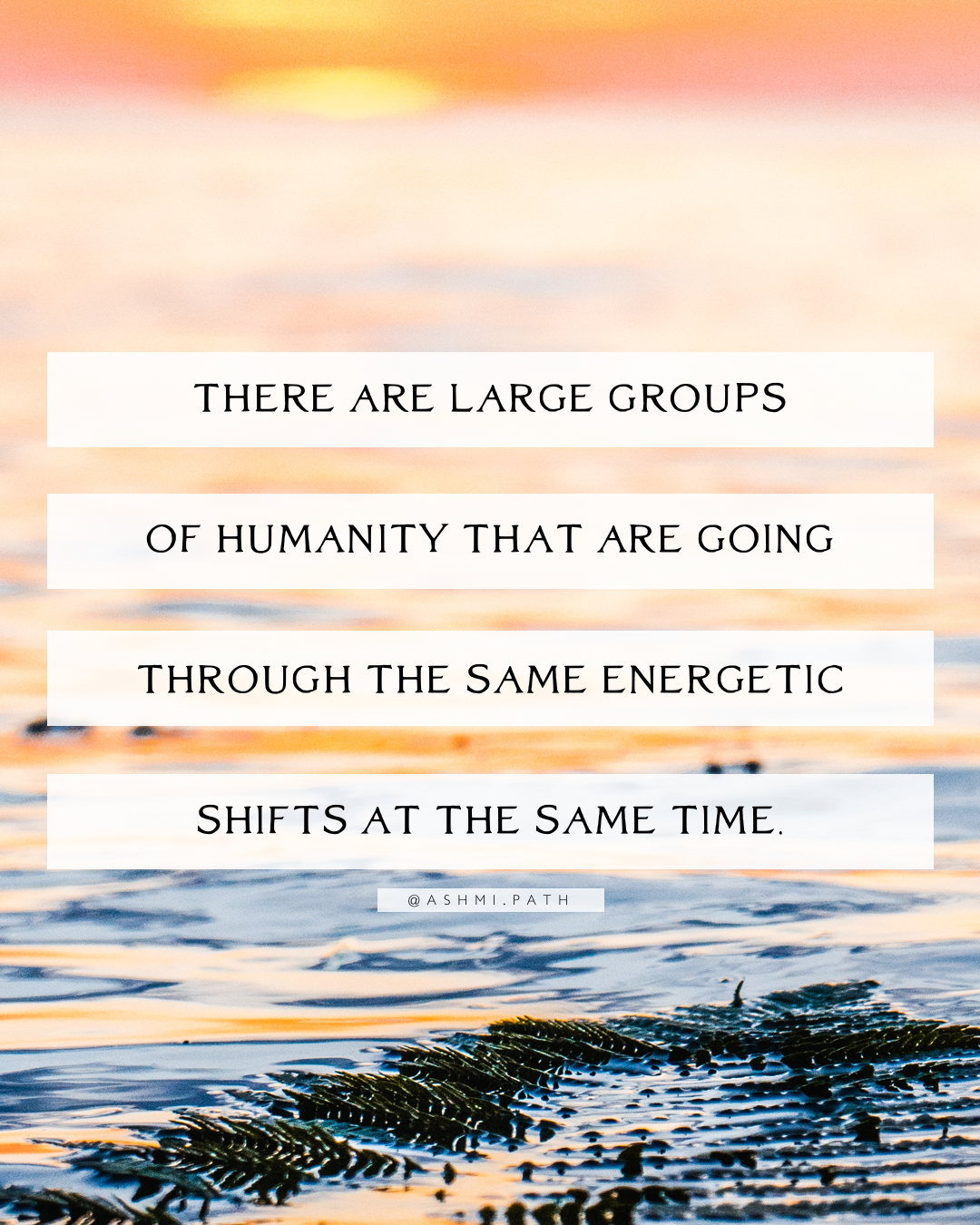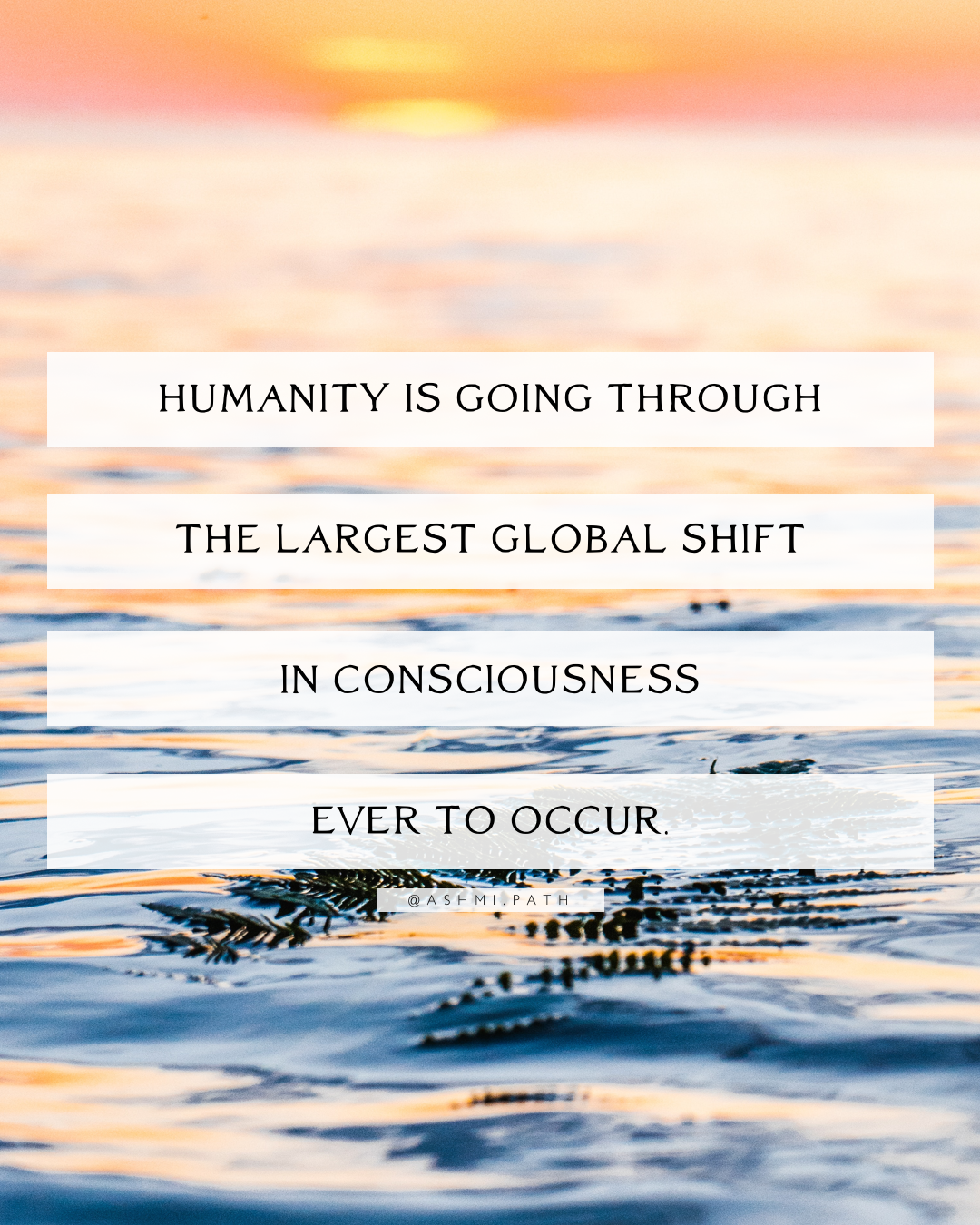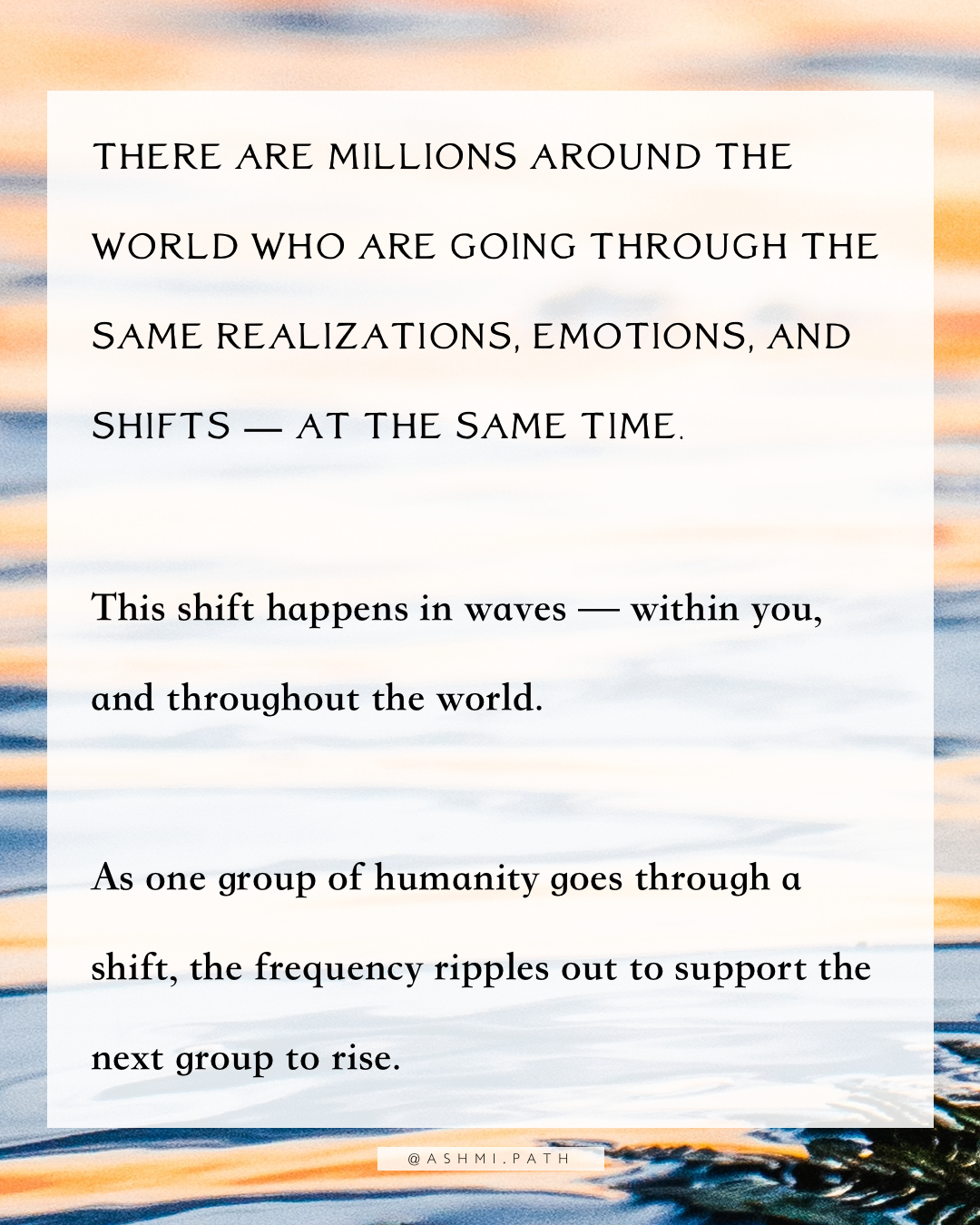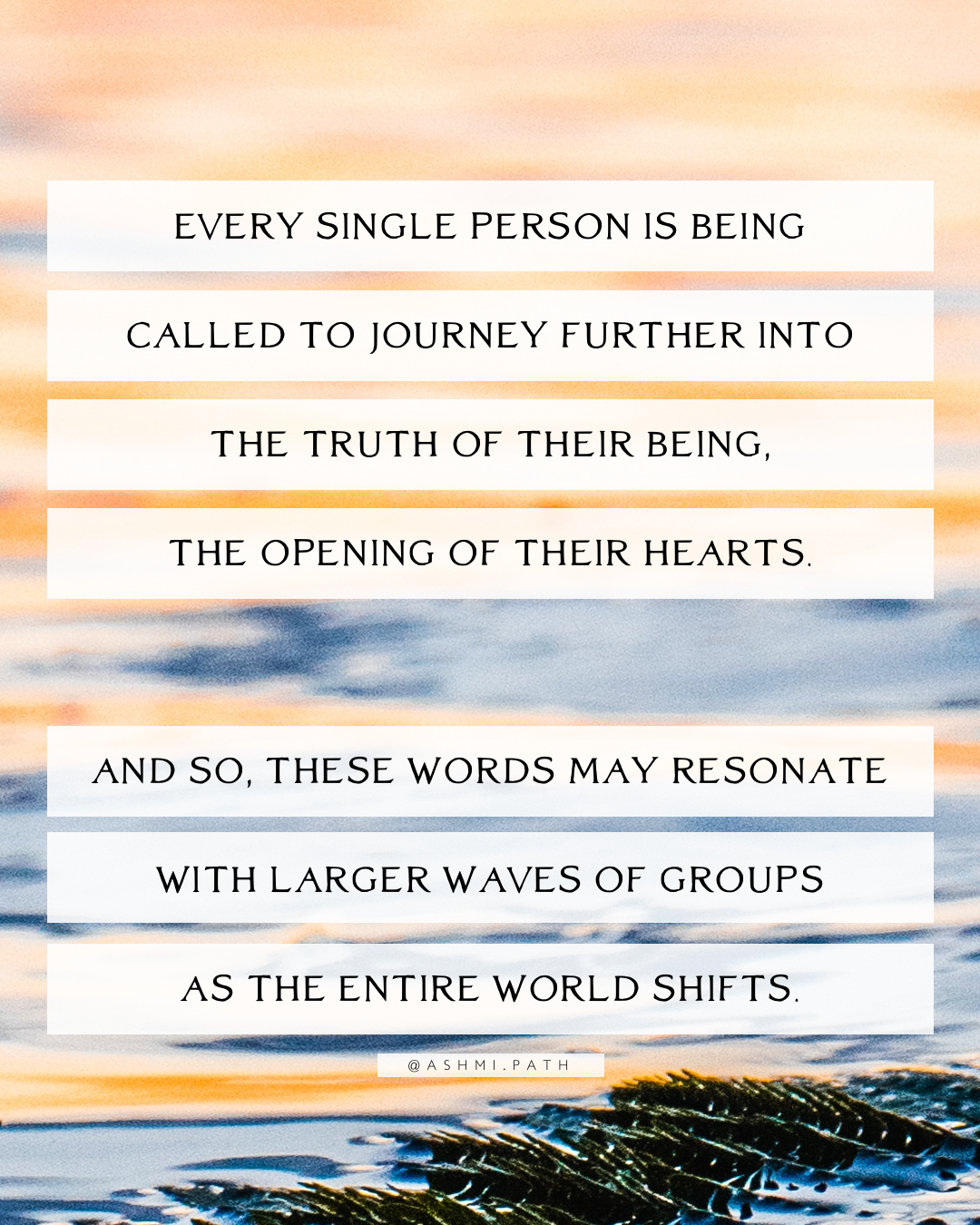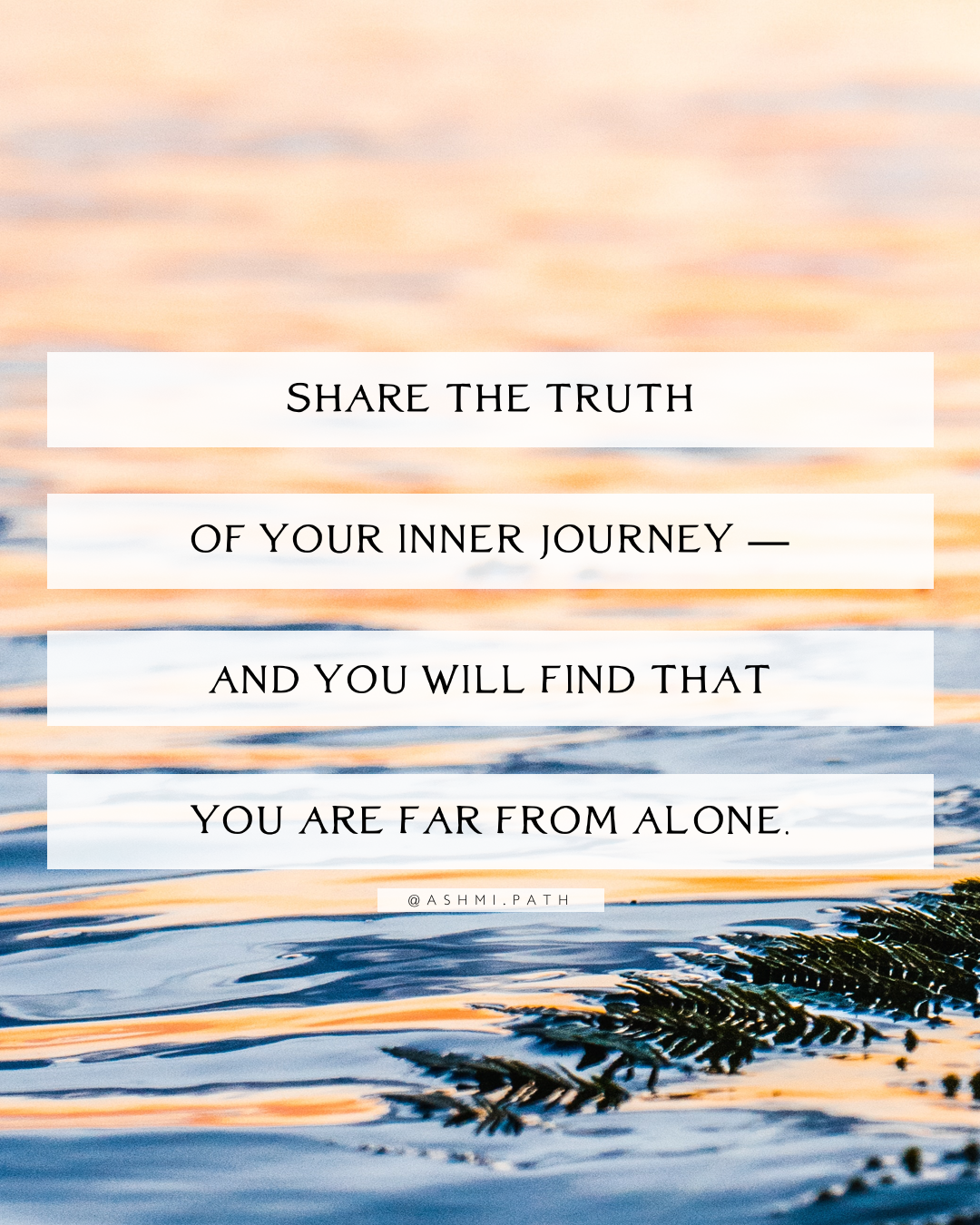 It is quite magical, when you see it.
~~~
YOU MAY FEEL ALONE IN YOUR JOURNEY, BUT WHAT YOU ARE EXPERIENCING IS BEING MIRRORED THROUGHOUT ALL OF HUMANITY.
The specifics of your situation are unique, but the energetics of it, the emotions, the innermost shifts you are moving through — this is mirrored throughout the collective.
You may think you are the only one feeling this way, but what if millions of others are going through the exact same emotional shifts, subtle realizations, even physical sensations — as you? At the exact same time?
If I have learned anything about the world, through sharing my innermost shifts and realizations on here, it is this:
What I am feeling and experiencing is mirrored by thousands of others throughout the world, with such precision and timing it is beyond coincidence.
At first, I thought it was a coincidence. And of course, my writing will attract the most comments by those who resonate, so it can seem like everyone is experiencing something similar. But even beyond this — there is a bigger pattern, a bigger wave, that shows me that we do move through shifts cyclically. Collectively.
I started wondering… "Am I feeling this because it's unique to my situation, or because the collective is moving through it — so it is getting reflected to back me?"
"Is this just mine, or is it more?"
THERE ARE LARGE GROUPS OF HUMANITY THAT ARE GOING THROUGH THE SAME ENERGETIC SHIFTS AT THE SAME TIME.
HUMANITY IS GOING THROUGH THE LARGEST GLOBAL SHIFT IN CONSCIOUSNESS EVER TO OCCUR.
THERE ARE MILLIONS AROUND THE WORLD WHO ARE GOING THROUGH THE SAME REALIZATIONS, EMOTIONS, AND SHIFTS — AT THE SAME TIME.
This shift happens in waves — within you, and throughout the world.
As one group of humanity goes through a shift, the frequency ripples out to support the next group to rise.
EVERY SINGLE PERSON IS BEING CALLED TO JOURNEY FURTHER INTO THE TRUTH OF THEIR BEING, THE OPENING OF THEIR HEARTS.
AND SO, THESE WORDS MAY RESONATE WITH LARGER WAVES OF GROUPS AS THE ENTIRE WORLD SHIFTS.
SHARE THE TRUTH
OF YOUR INNER JOURNEY — AND YOU WILL FIND THAT
YOU ARE FAR FROM ALONE.
Written with love,
Ashmi