A Gauge That the Masses Are Awakening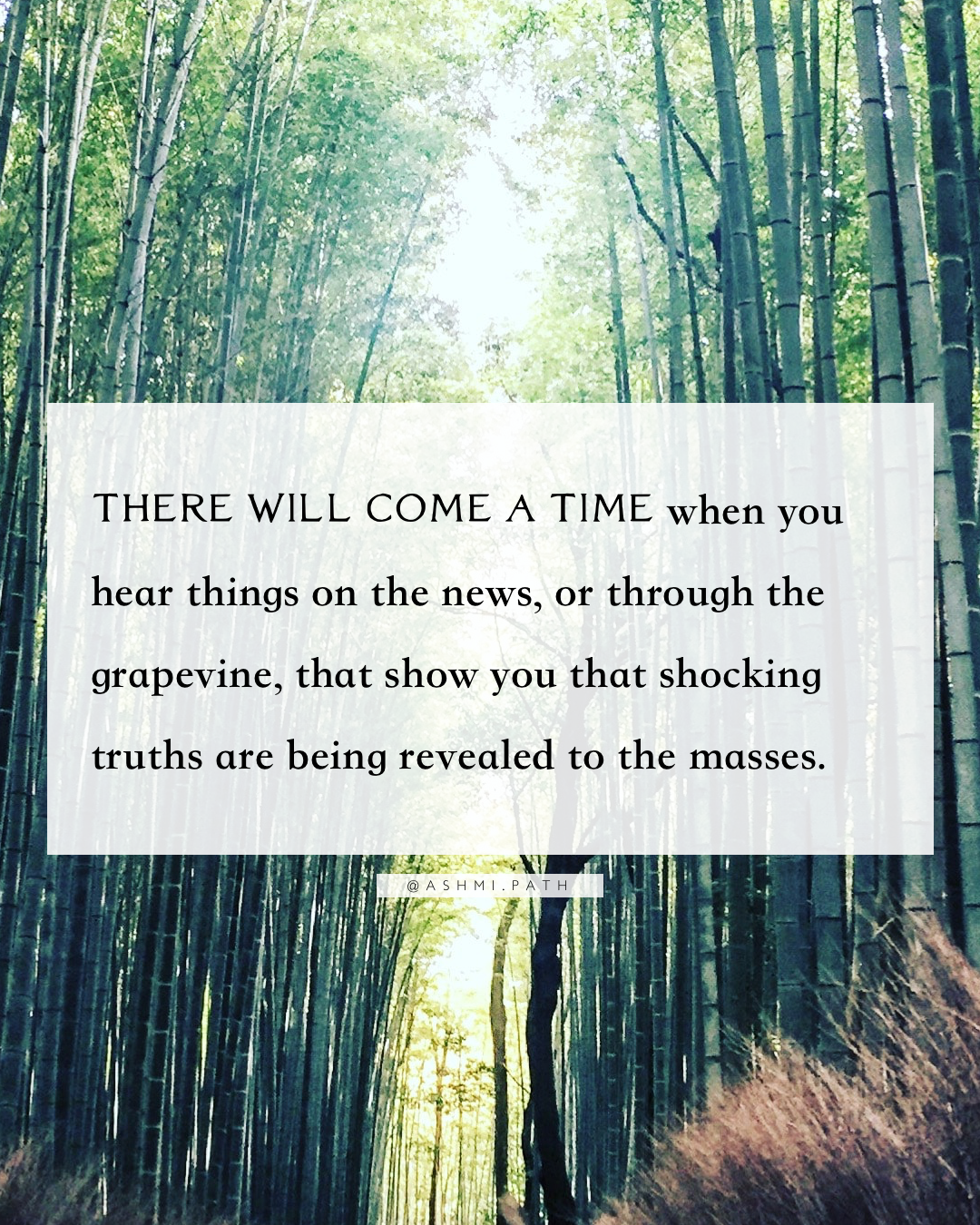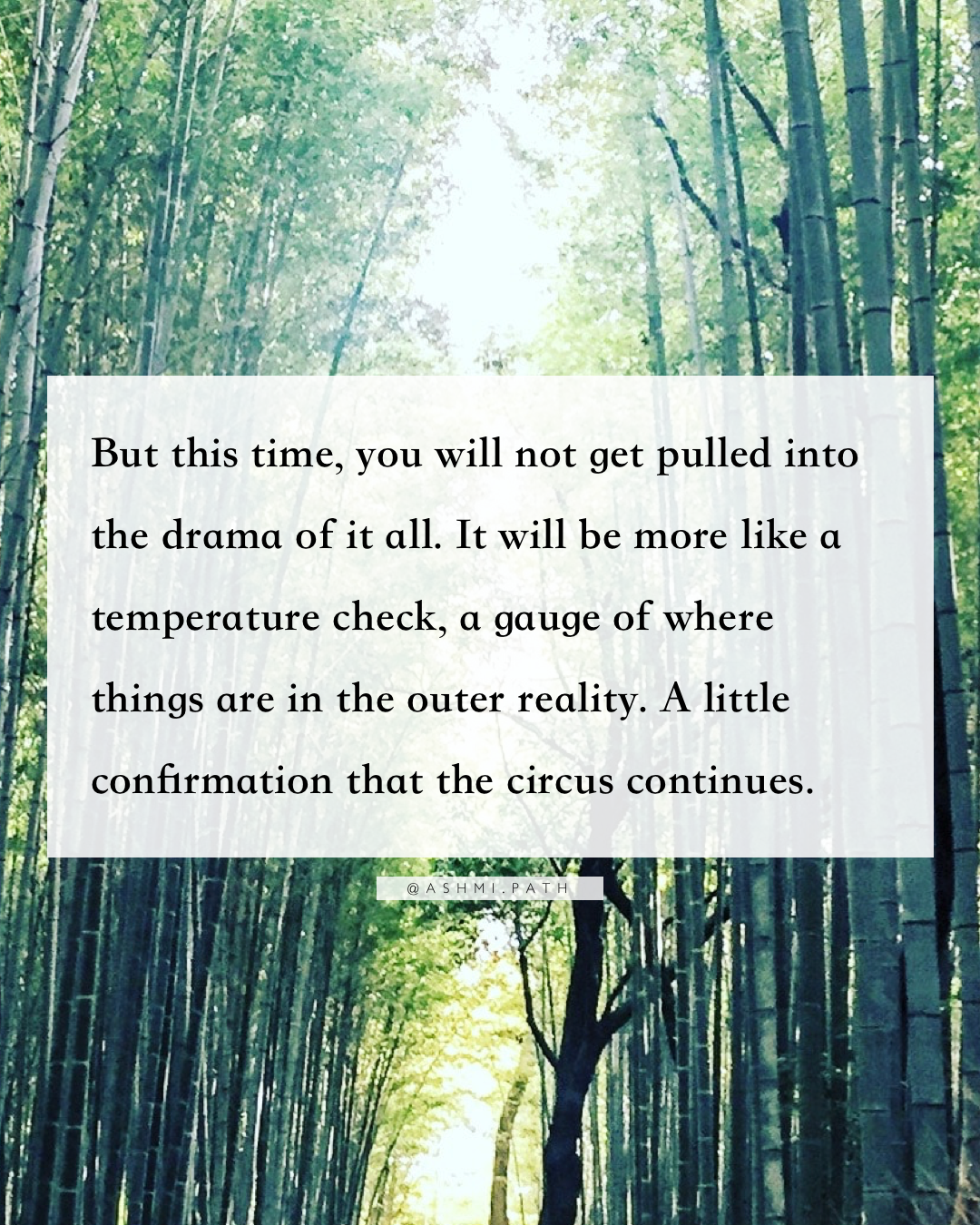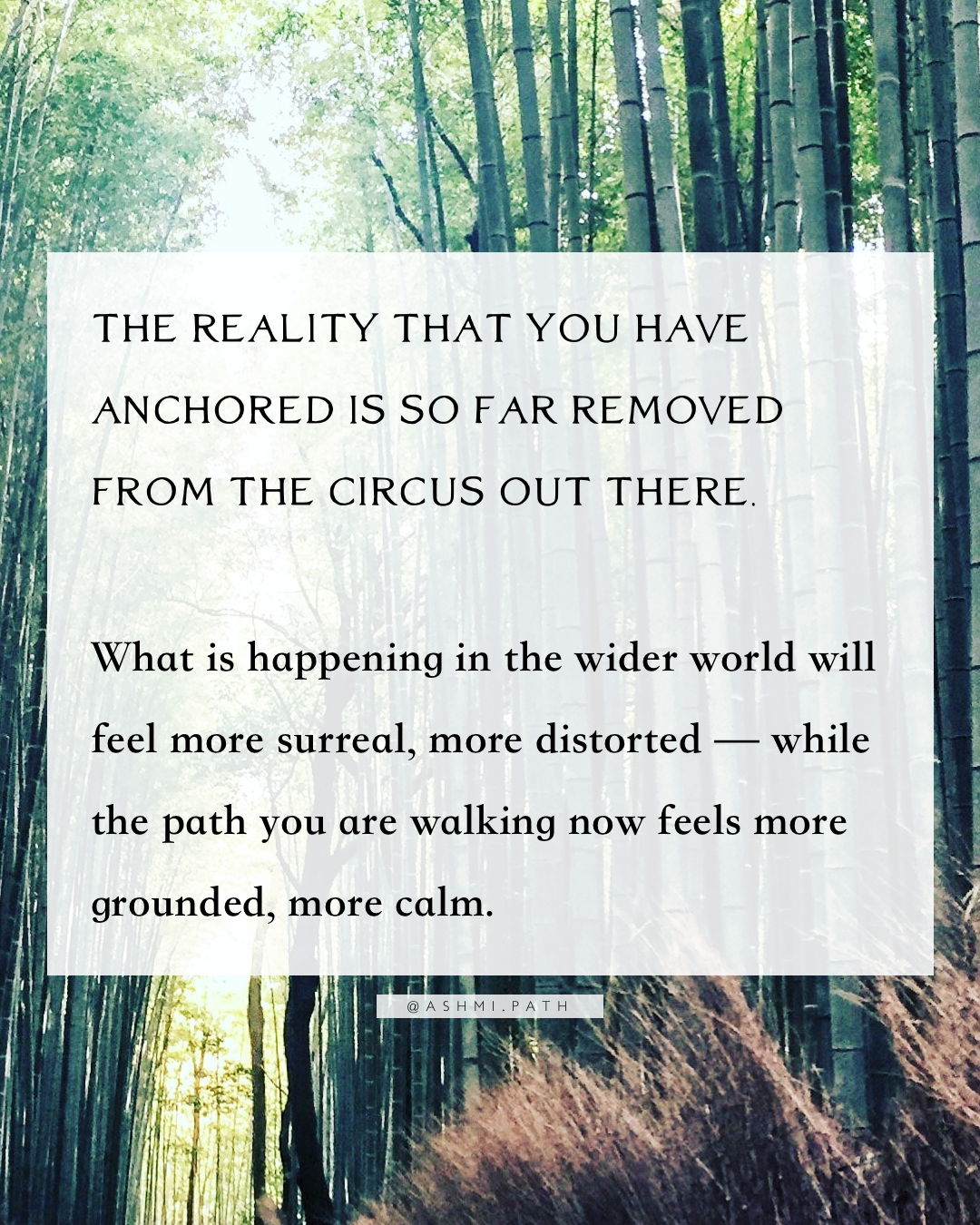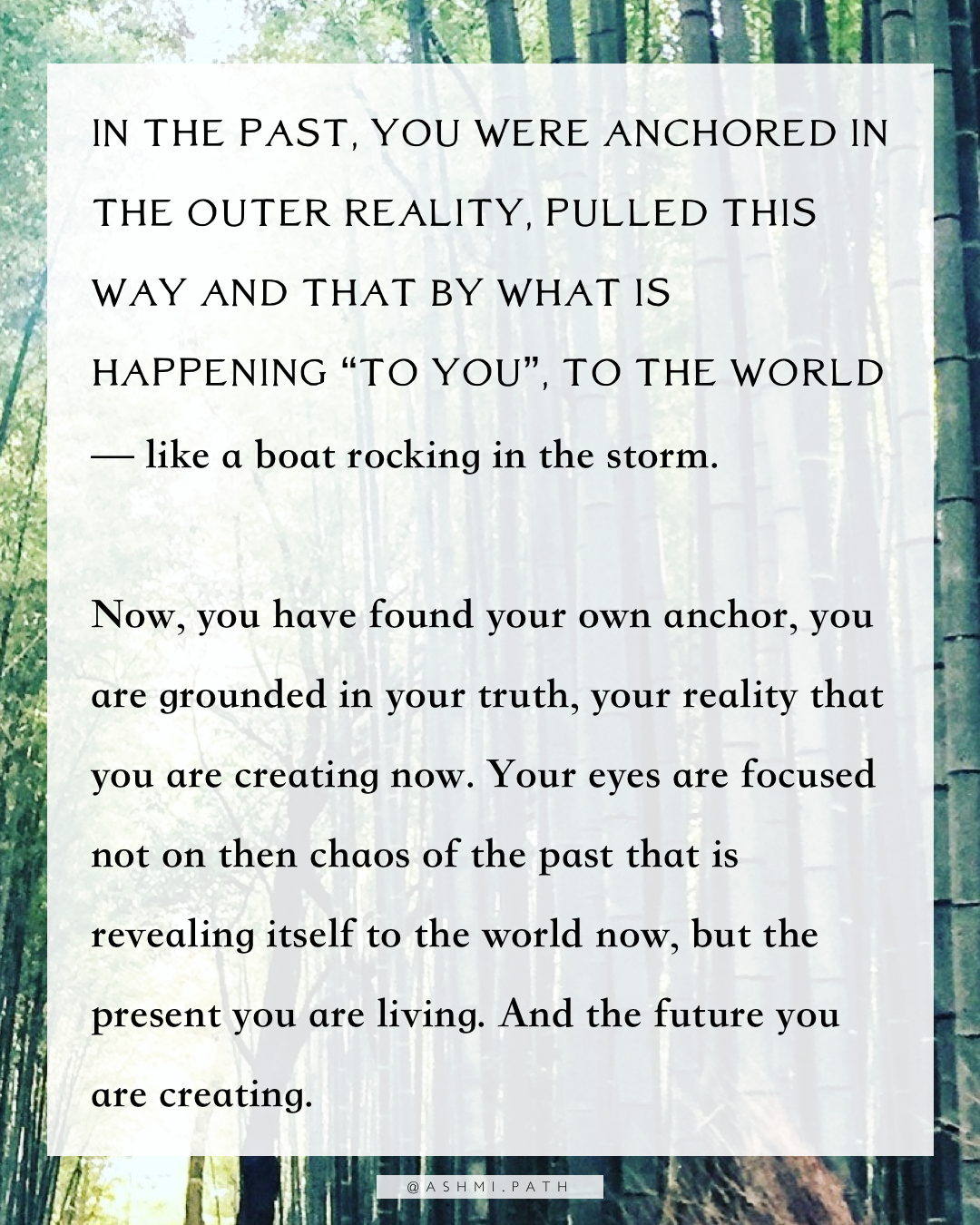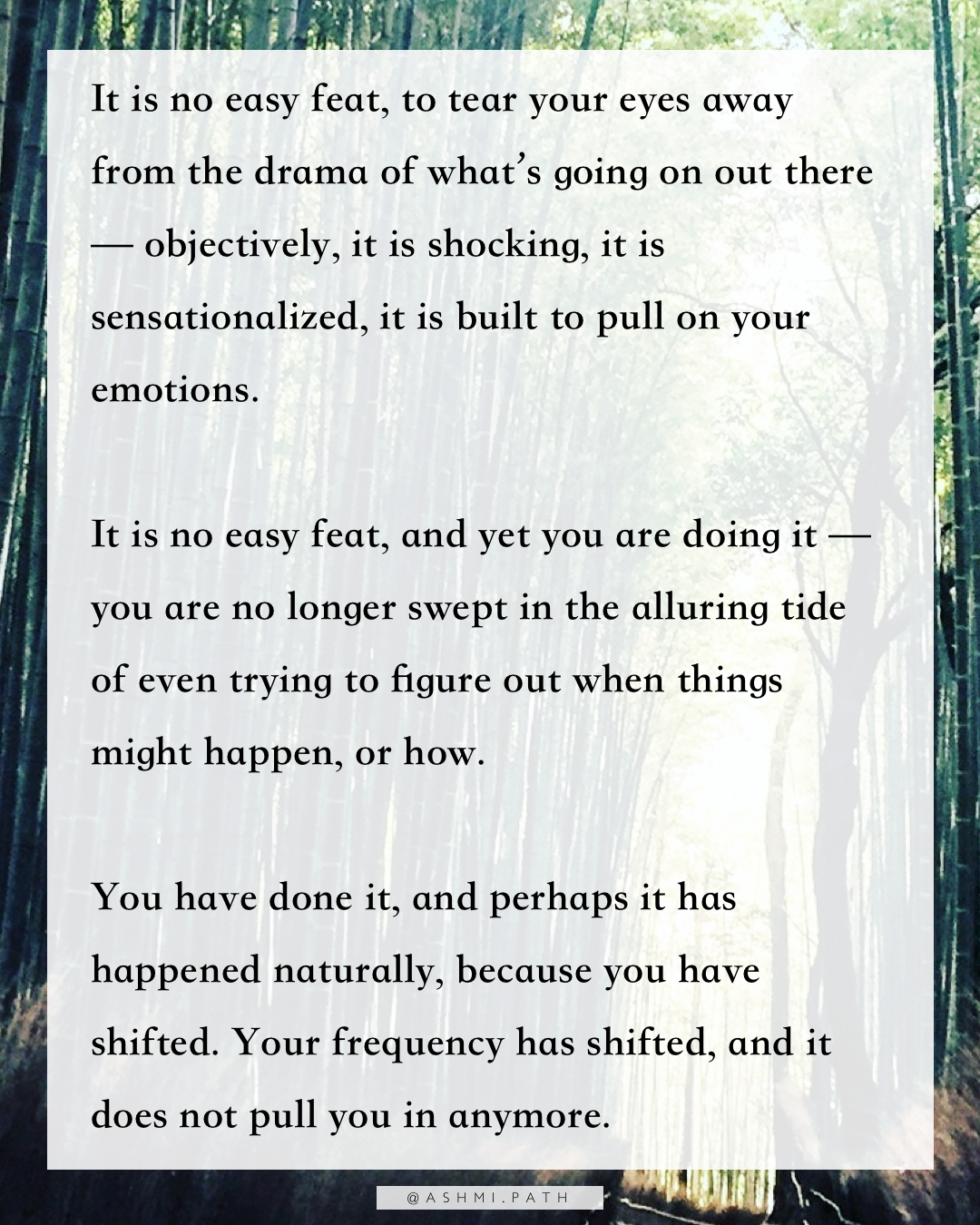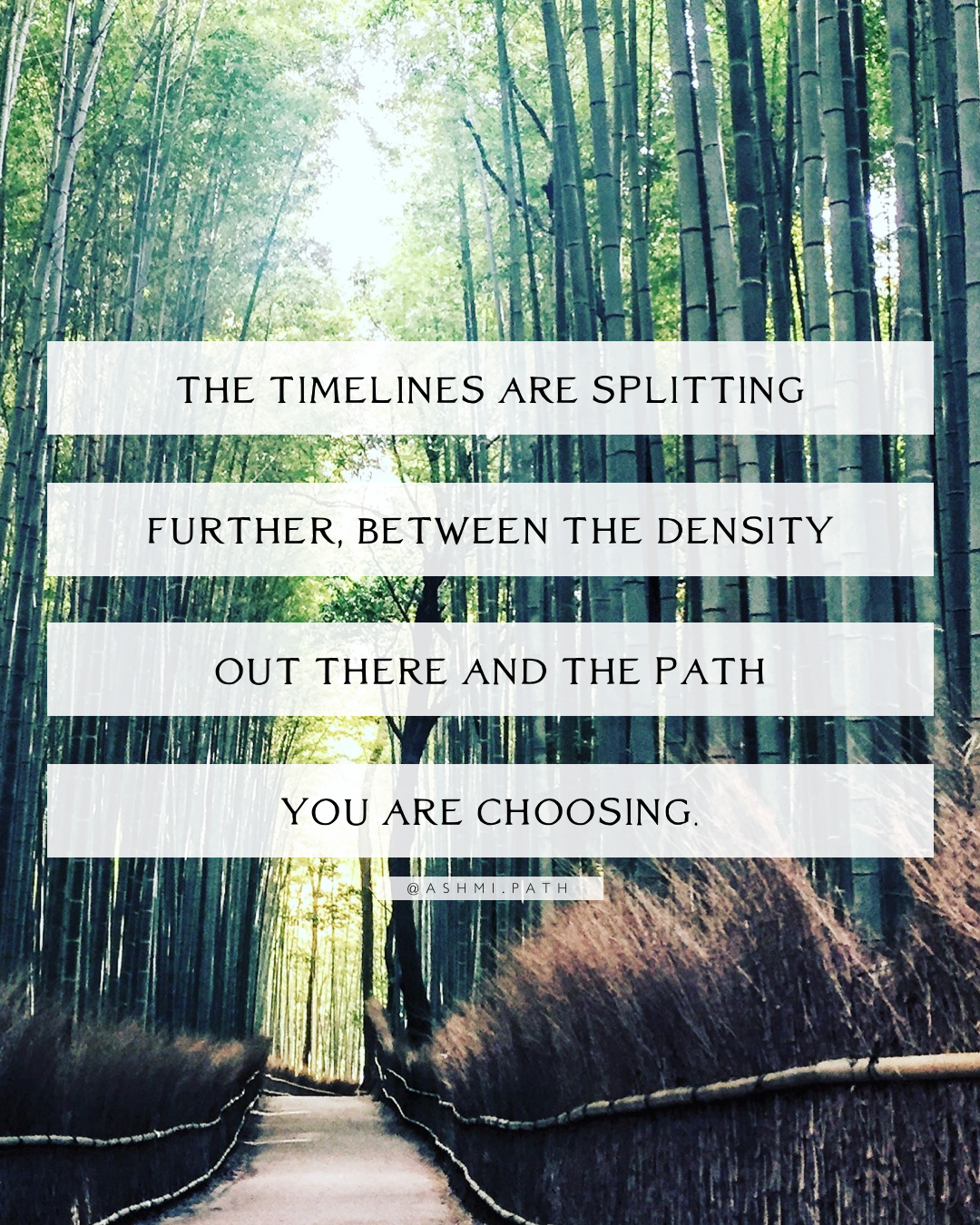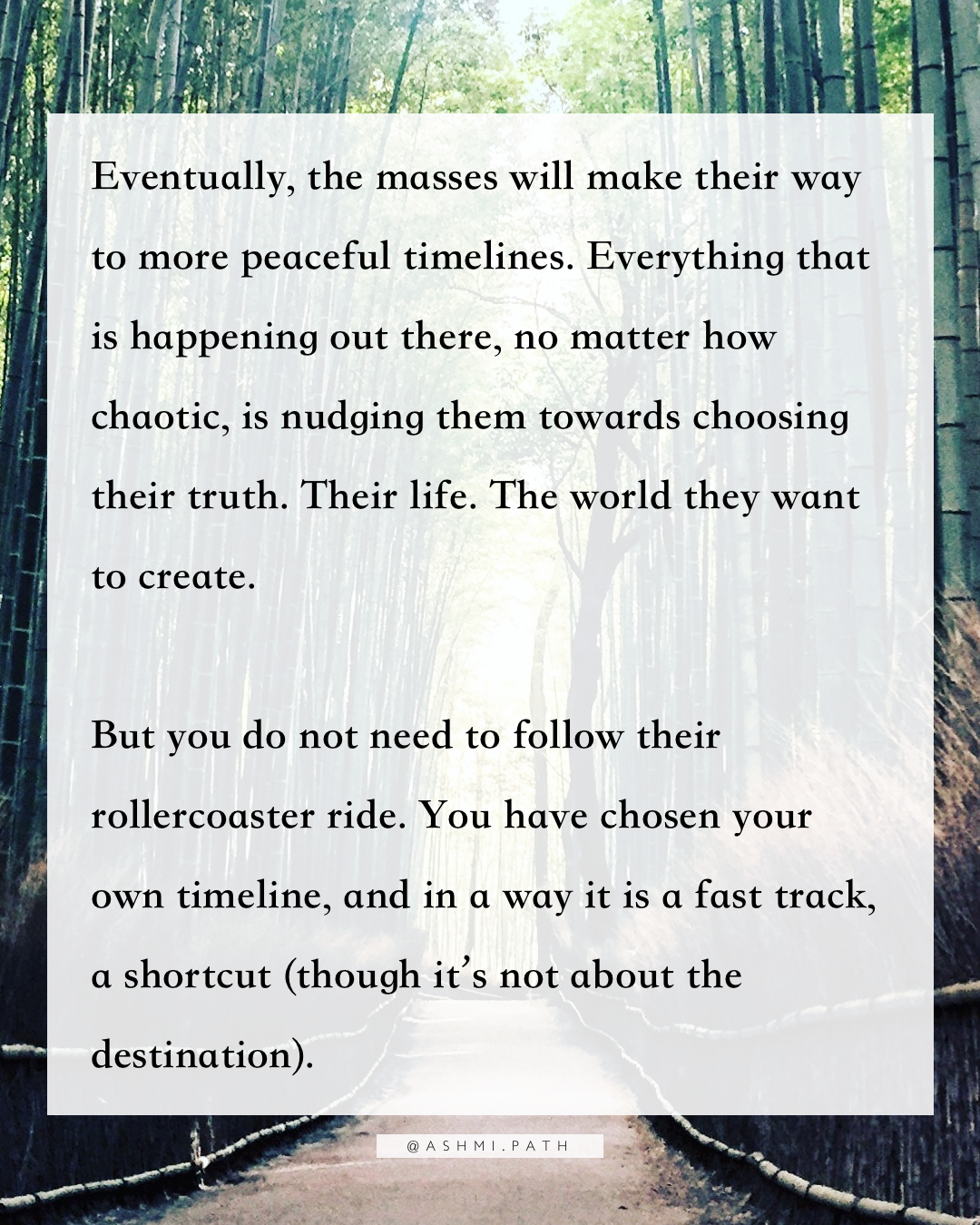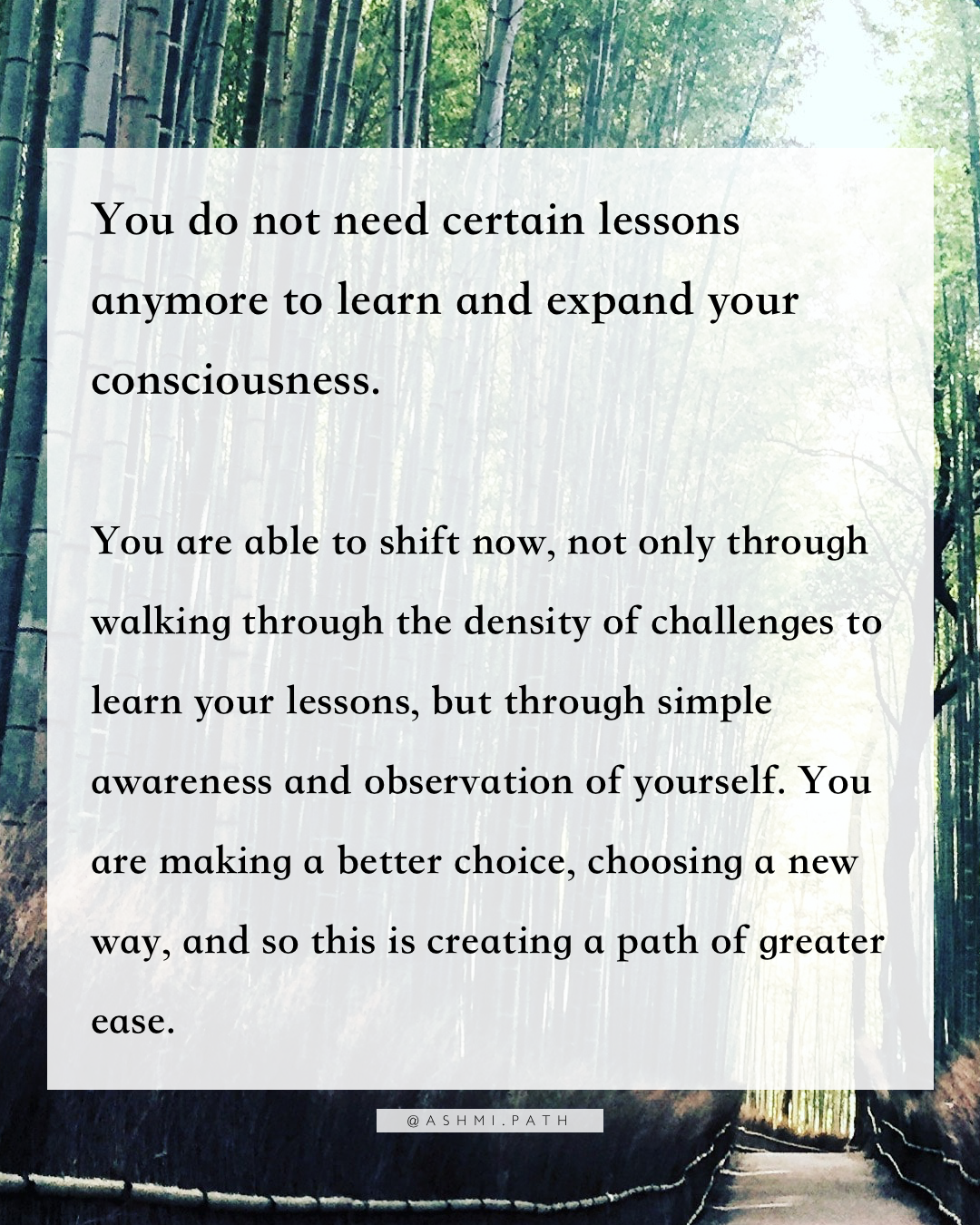 THERE WILL COME A TIME when you hear things on the news, or through the grapevine, that show you that shocking truths are being revealed to the masses.
But this time, you will not get pulled into the drama of it all. It will be more like a temperature check, a gauge of where things are in the outer reality. A little confirmation that the circus continues.
THE REALITY THAT YOU HAVE ANCHORED IS SO FAR REMOVED FROM THE CIRCUS OUT THERE.
What is happening in the wider world will feel more surreal, more distorted — while the path you are walking now feels more grounded, more calm.
IN THE PAST, YOU WERE ANCHORED IN THE OUTER REALITY, PULLED THIS WAY AND THAT BY WHAT IS HAPPENING "TO YOU", TO THE WORLD — like a boat rocking in the storm.
Now, you have found your own anchor, you are grounded in your truth, your reality that you are creating now. Your eyes are focused not on then chaos of the past that is revealing itself to the world now, but the present you are living. And the future you are creating.
It is no easy feat, to tear your eyes away from the drama of what's going on out there — objectively, it is shocking, it is sensationalized, it is built to pull on your emotions.
It is no easy feat, and yet you are doing it — you are no longer swept in the alluring tide of even trying to figure out when things might happen, or how.
You have done it, and perhaps it has happened naturally, because you have shifted. Your frequency has shifted, and it does not pull you in anymore.
THE TIMELINES ARE SPLITTING FURTHER, BETWEEN THE DENSITY OUT THERE AND THE PATH YOU ARE CHOOSING.
Eventually, the masses will make their way to more peaceful timelines. Everything that is happening out there, no matter how chaotic, is nudging them towards choosing their truth. Their life. The world they want to create.
But you do not need to follow their rollercoaster ride. You have chosen your own timeline, and in a way it is a fast track, a shortcut (though it's not about the destination).
You do not need certain lessons anymore to learn and expand your consciousness. You are able to shift now, not only through walking through the density of challenges to learn your lessons, but through simple awareness and observation of yourself. You are making a better choice, choosing a new way, and so this is creating a path of greater ease.
Written with love,
Ashmi
~~~
Zoom Link for the Upcoming Ceremony
Just a reminder, paid members can access the Zoom link for this month's ceremony, and all previous (and future) recordings here: https://www.ashmipath.com/tag/monthly-ceremonies/