Coming Home to Your Roots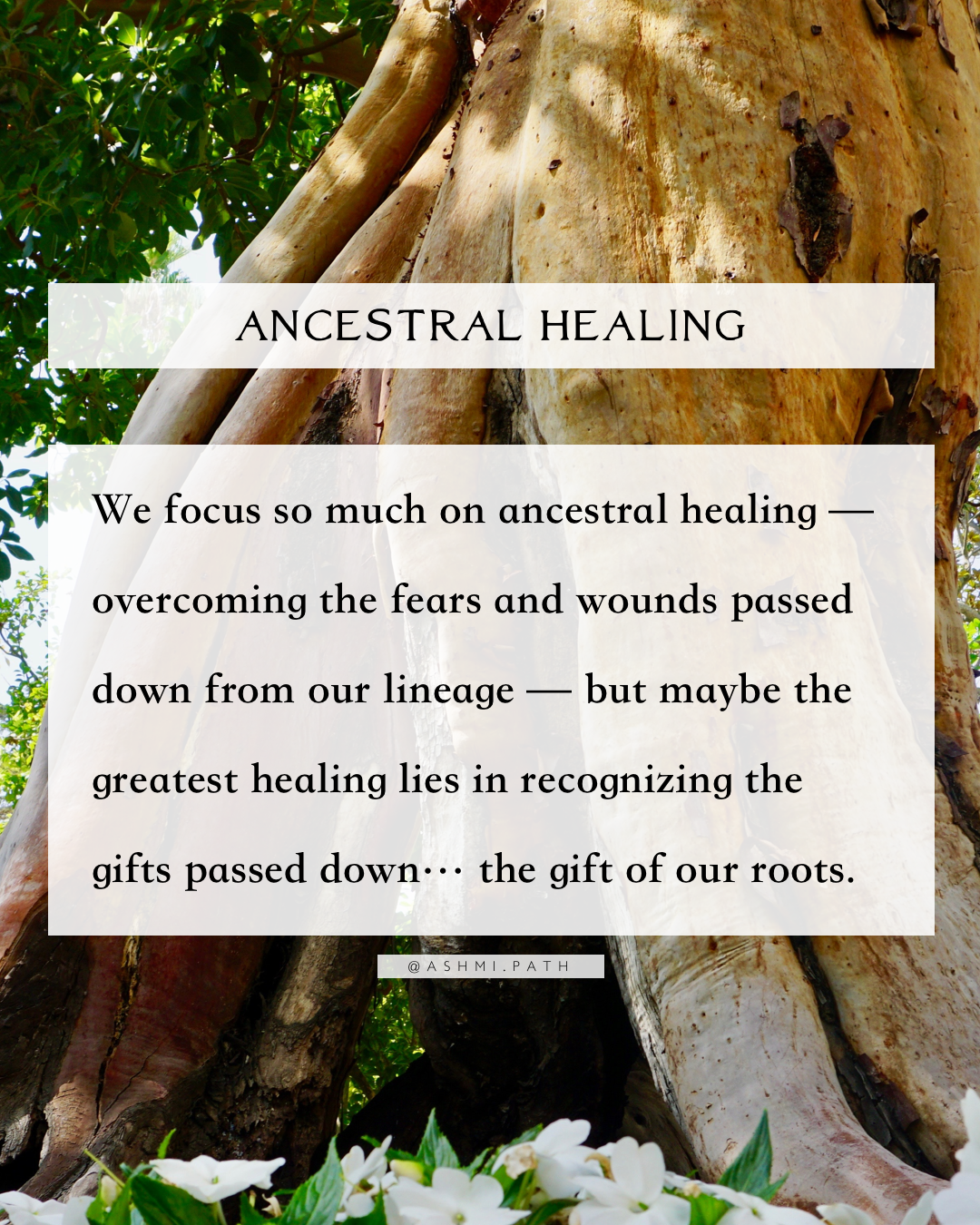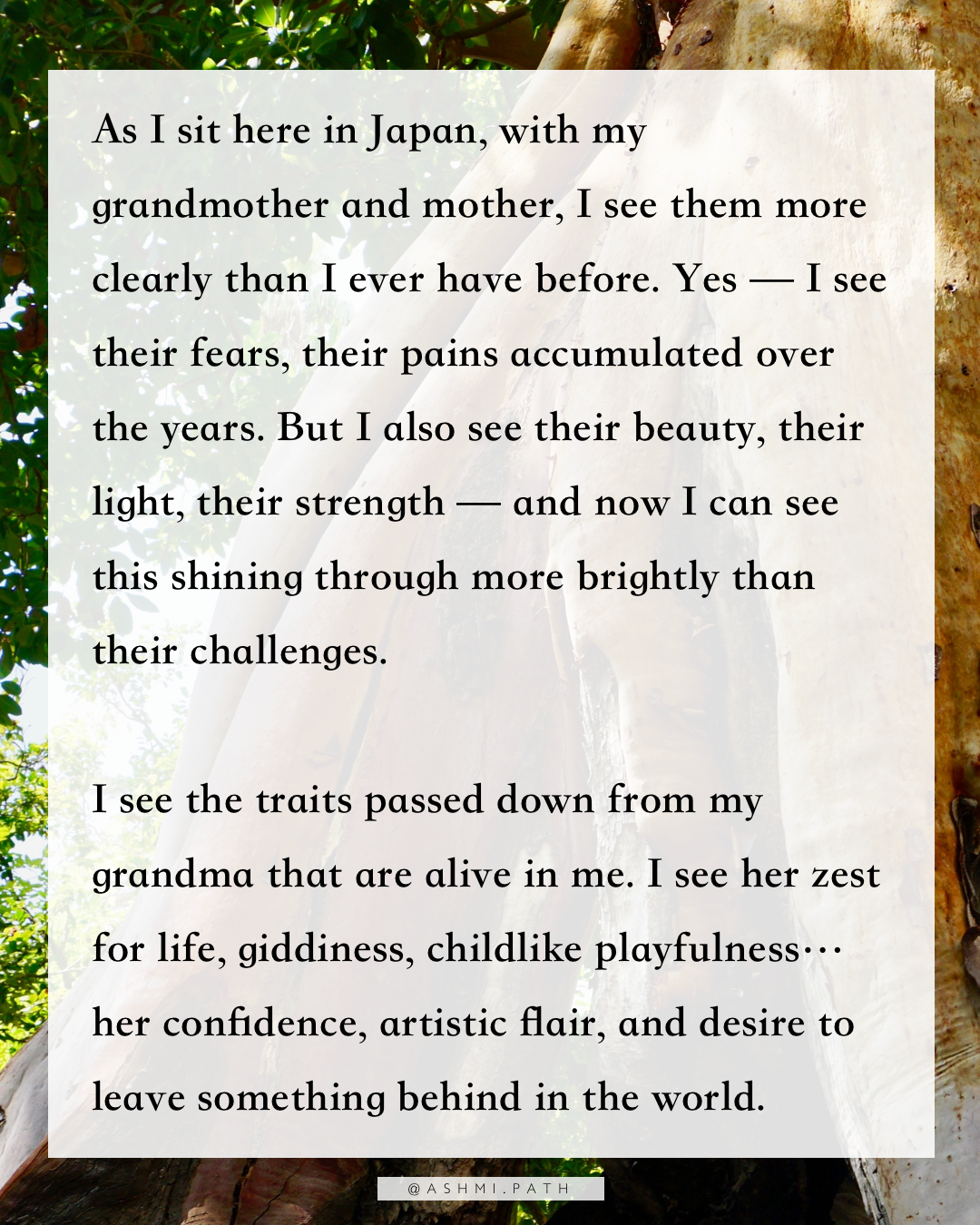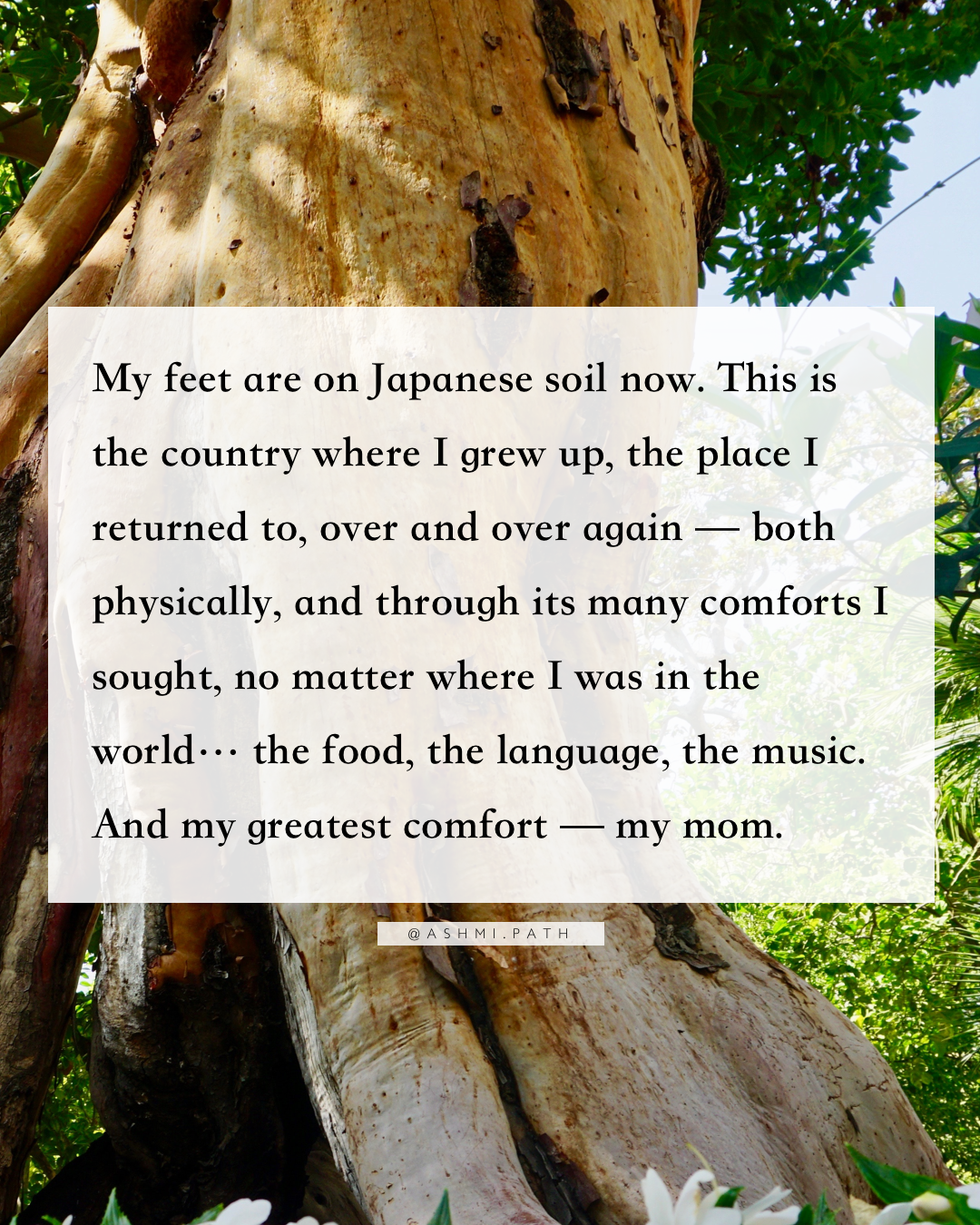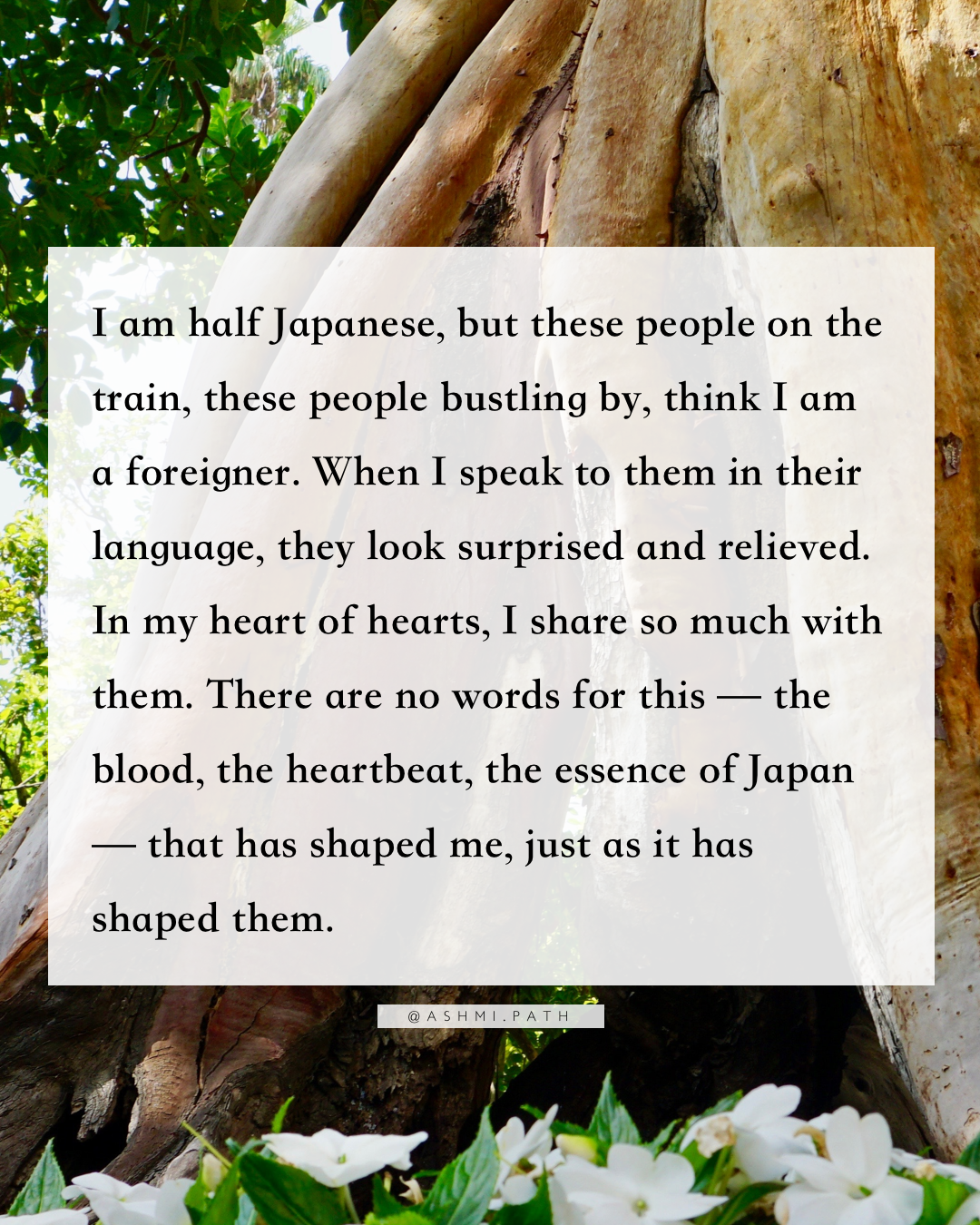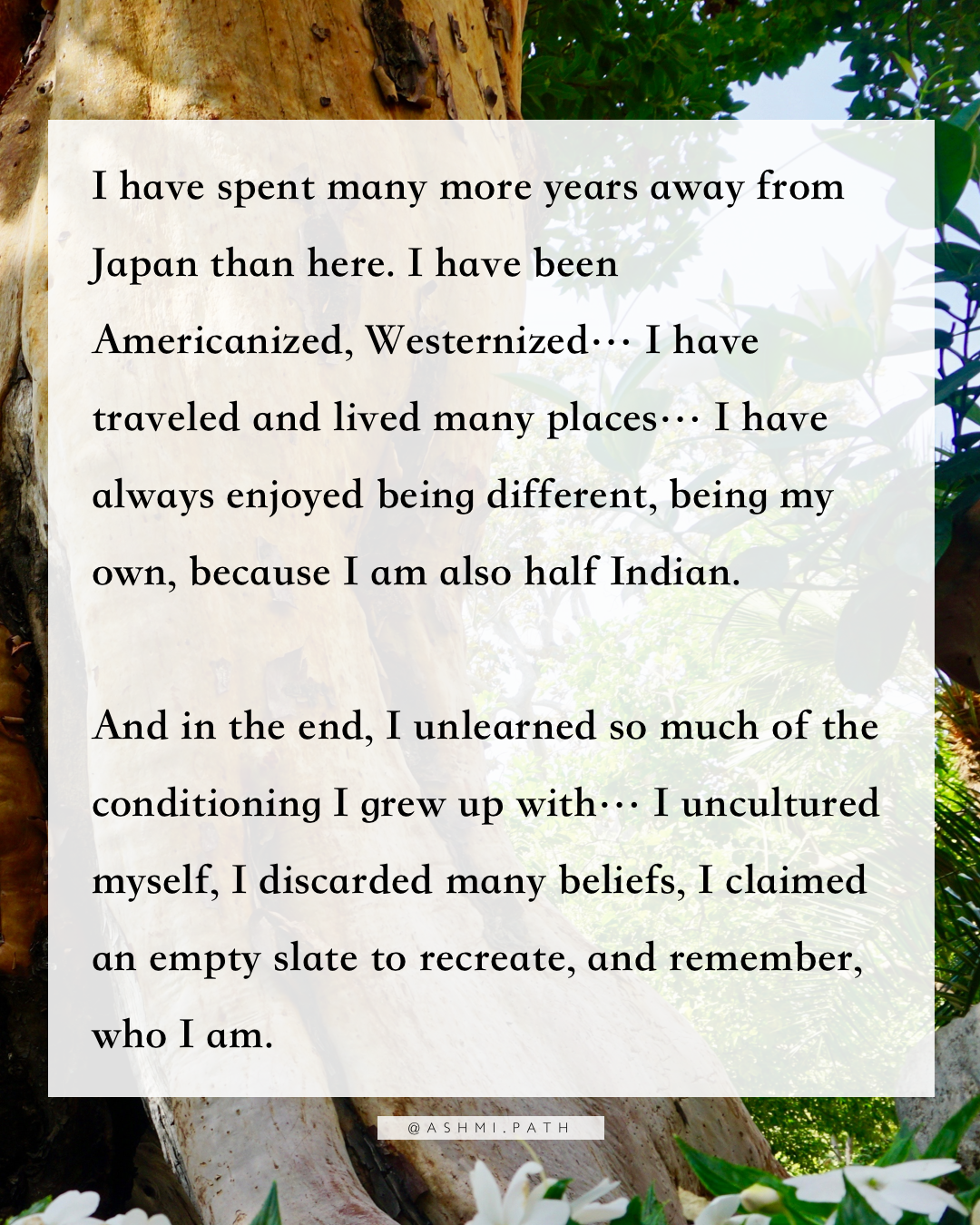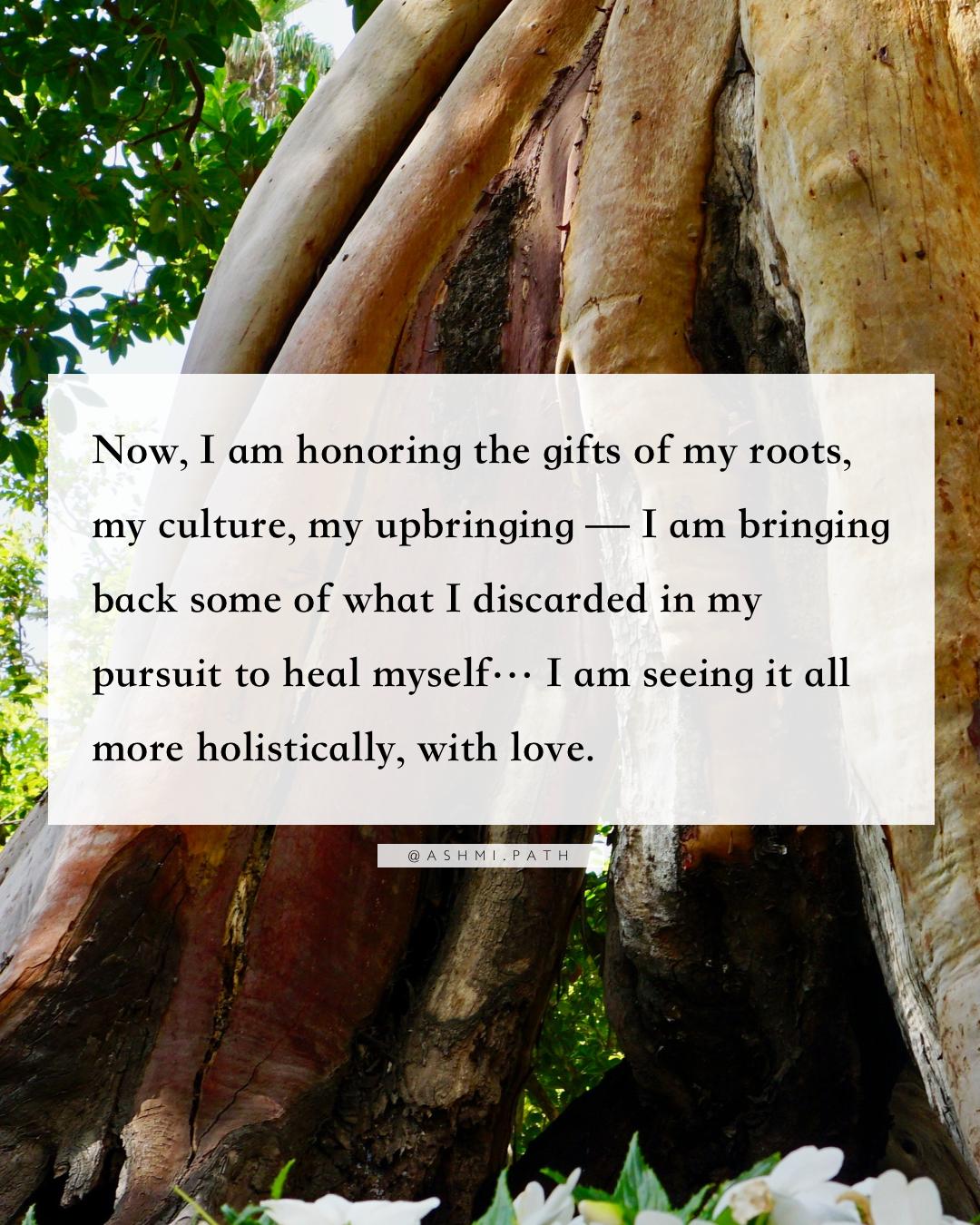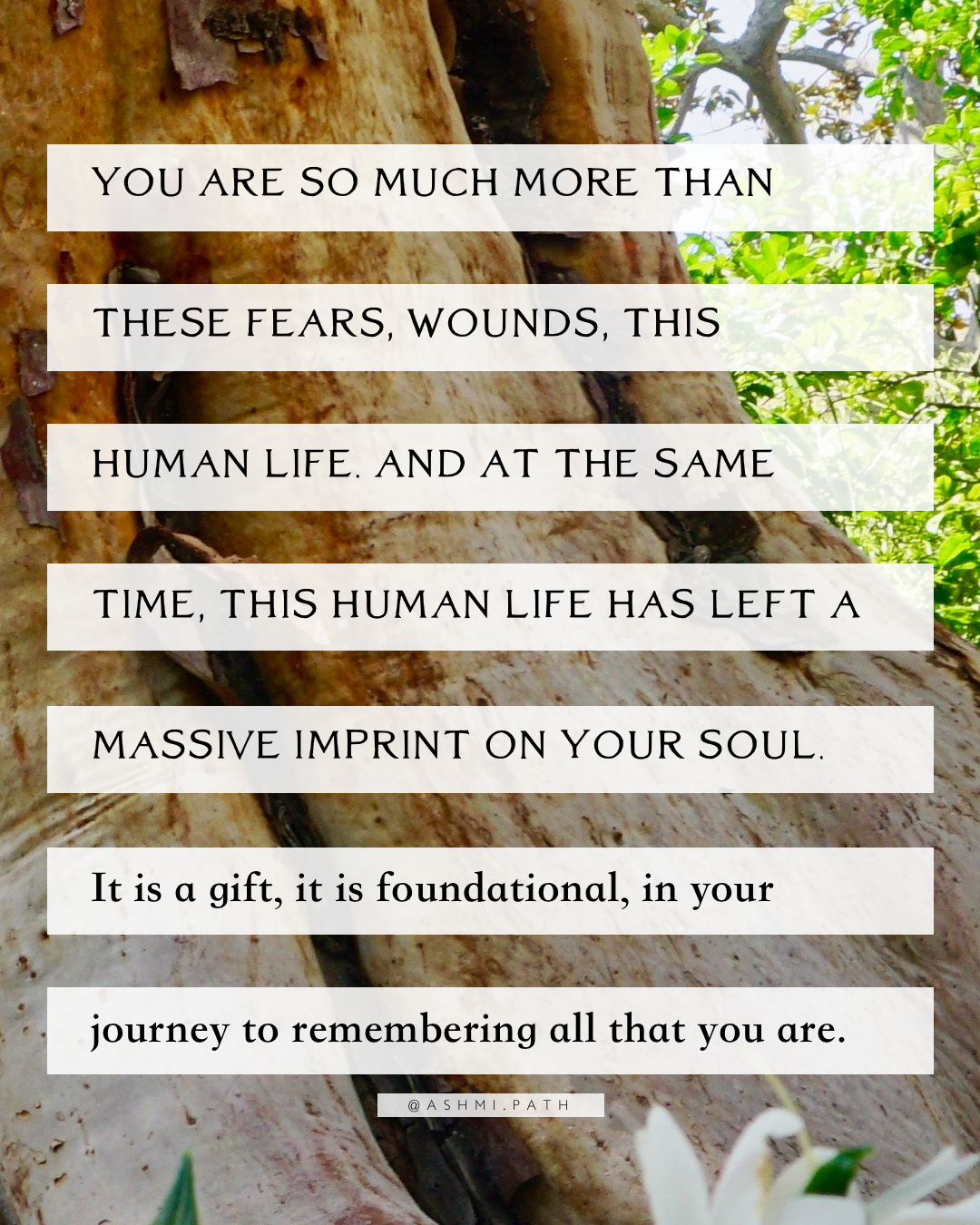 Finding myself more and more at home, within myself and in the world.
~~~
We focus so much on ancestral healing — overcoming the fears and wounds passed down from our lineage — but maybe the greatest healing lies in recognizing the gifts passed down… the gift of our roots.
As I sit here in Japan, with my grandmother and mother, I see them more clearly than I ever have before. Yes — I see their fears, their pains accumulated over the years. But I also see their beauty, their light, their strength — and now I can see this shining through more brightly than their challenges.
I see the traits passed down from my grandma that are alive in me. I see her zest for life, giddiness, childlike playfulness… her confidence, artistic flair, and desire to leave something behind in the world.
My feet are on Japanese soil now. This is the country where I grew up, the place I returned to, over and over again — both physically, and through its many comforts I sought, no matter where I was in the world… the food, the language, the music. And my greatest comfort — my mom.
I am half Japanese, but these people on the train, these people bustling by, think I am a foreigner. When I speak to them in their language, they look surprised and relieved. In my heart of hearts, I share so much with them. There are no words for this — the blood, the heartbeat, the essence of Japan — that has shaped me, just as it has shaped them.
I have spent many more years away from Japan than here. I have been Americanized, Westernized… I have traveled and lived many places… I have always enjoyed being different, being my own, because I am also half Indian.
And in the end, I unlearned so much of the conditioning I grew up with… I uncultured myself, I discarded many beliefs, I claimed an empty slate to recreate, and remember, who I am.
Now, I am honoring the gifts of my roots, my culture, my upbringing — I am bringing back some of what I discarded in my pursuit to heal myself… I am seeing it all more holistically, with love.
YOU ARE SO MUCH MORE THAN THESE FEARS, WOUNDS, THIS HUMAN LIFE. AND AT THE SAME TIME, THIS HUMAN LIFE HAS LEFT A MASSIVE IMPRINT ON YOUR SOUL. It is a gift, it is foundational, in your journey to remembering all that you are.
Written with love,
Ashmi