Audio Note ~ The Light that You Are: A Channeled Message + Guided Meditation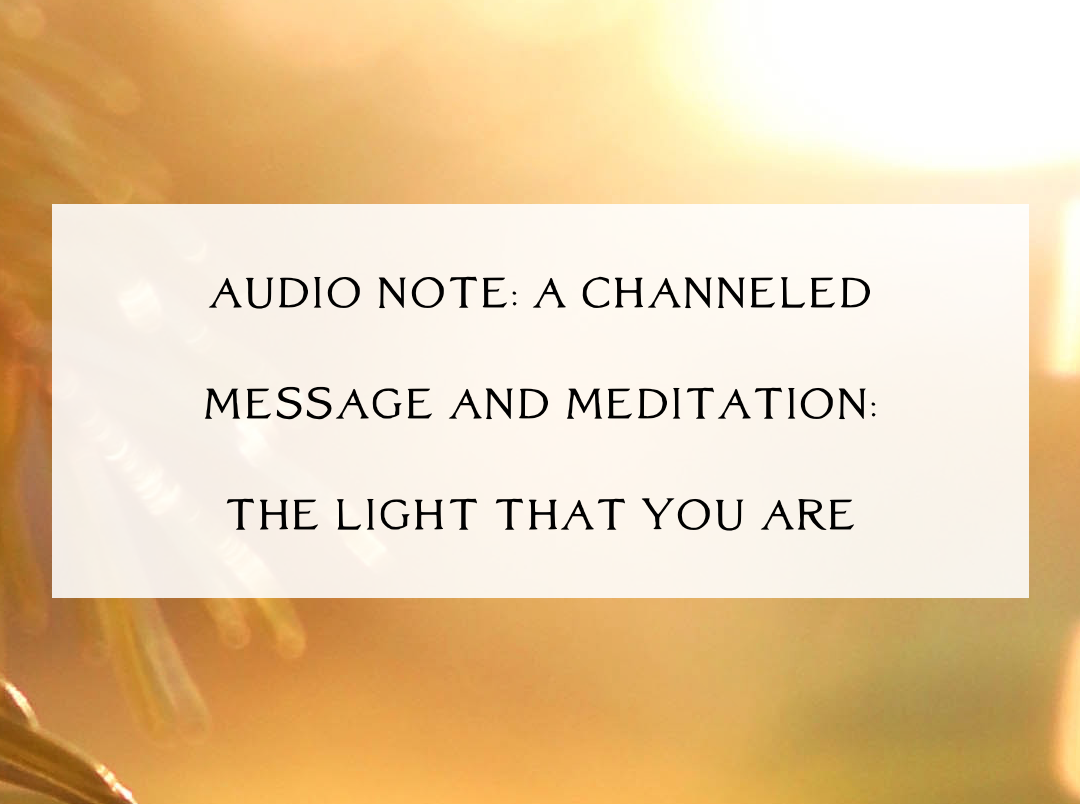 Hello beautiful friends!
This message came through when I sat down in meditation. Feel free to just listen to it as you go about your day, or sit in meditation and breathe with me as you listen and soak it in.
Just a note, if you want to meditate and listen, we get right into it – so find a comfortable place you can relax, and enjoy!
This post is for paying subscribers only
Already have an account? Sign in.