What to Do When You've Tried Everything, and It's Still Not Working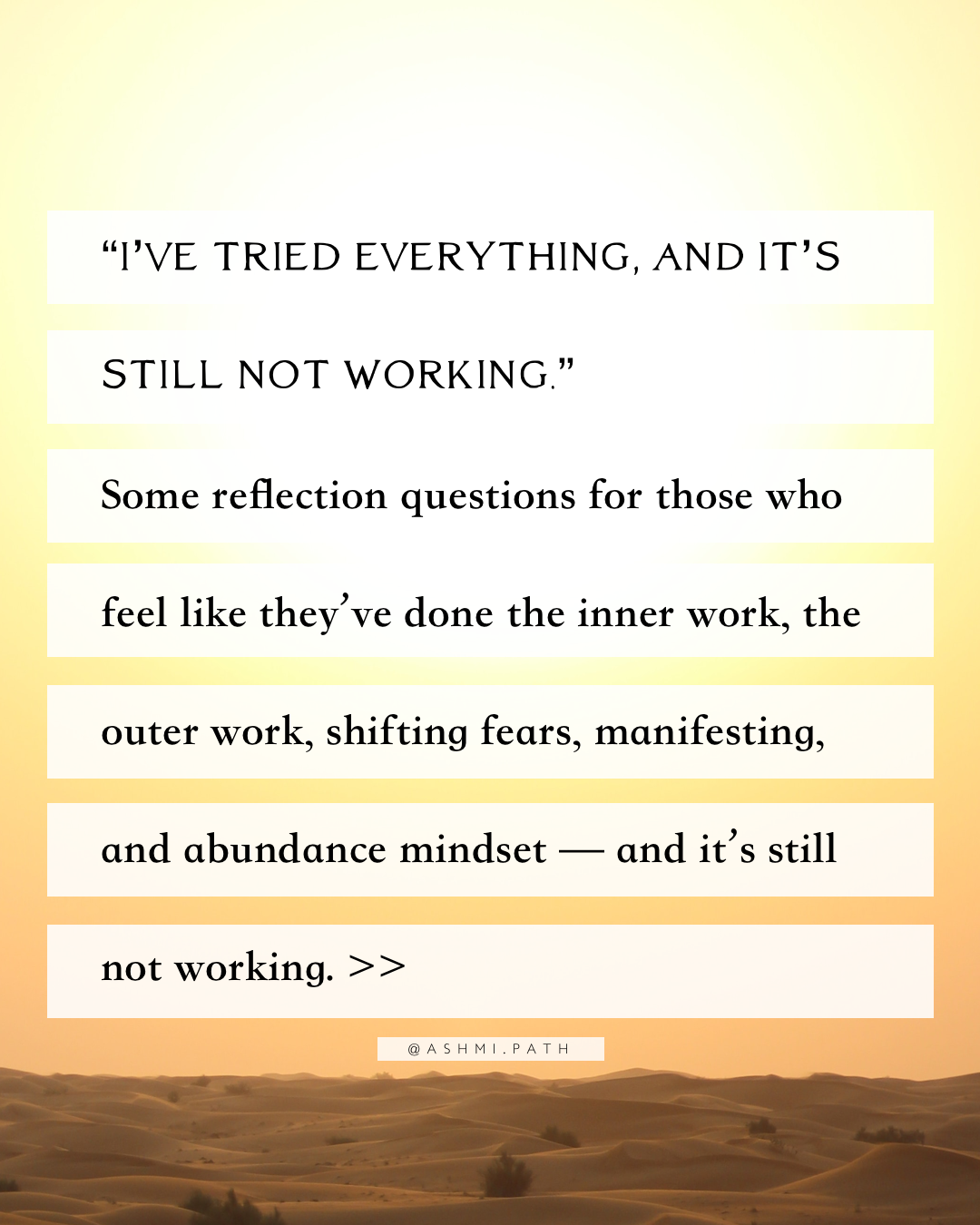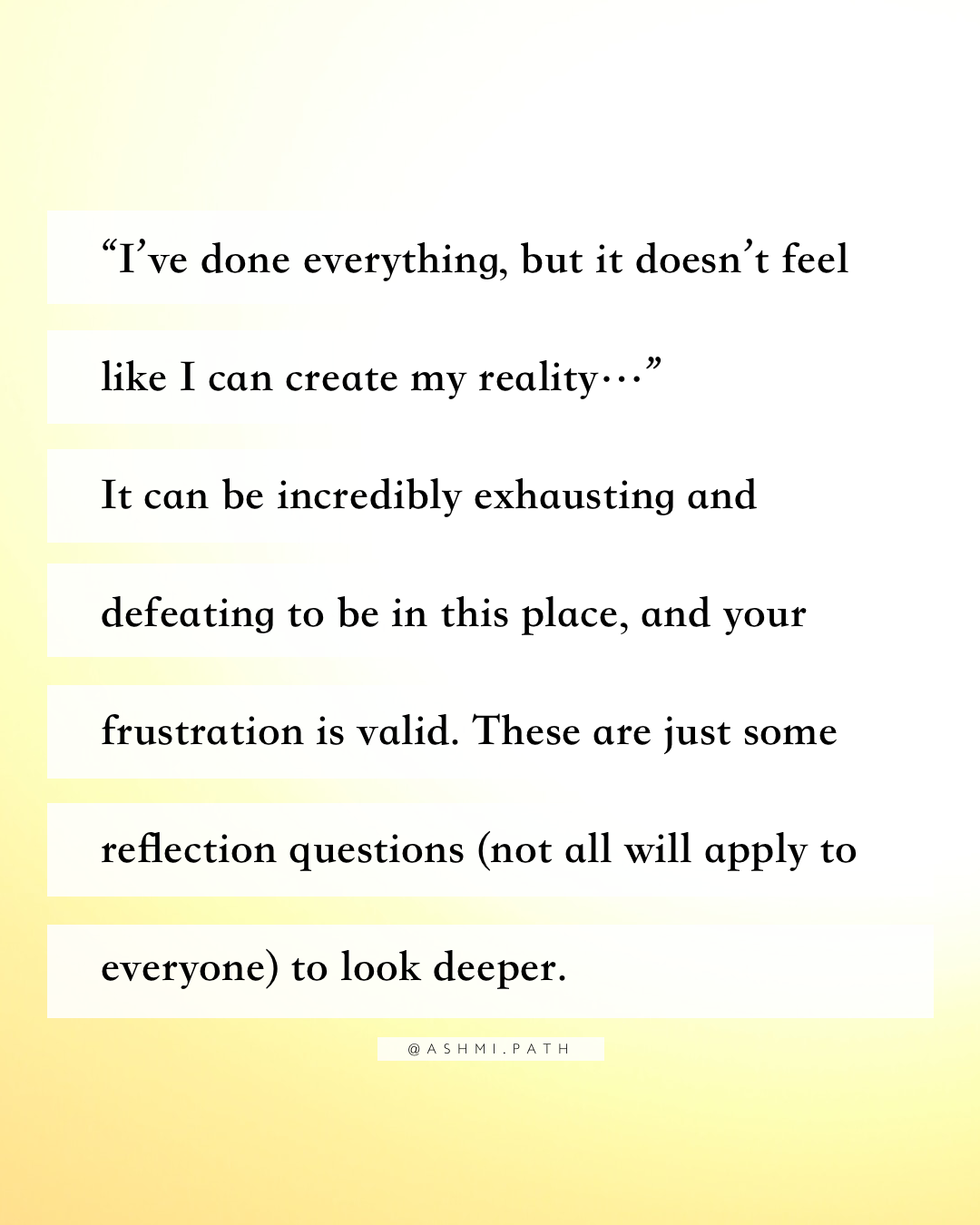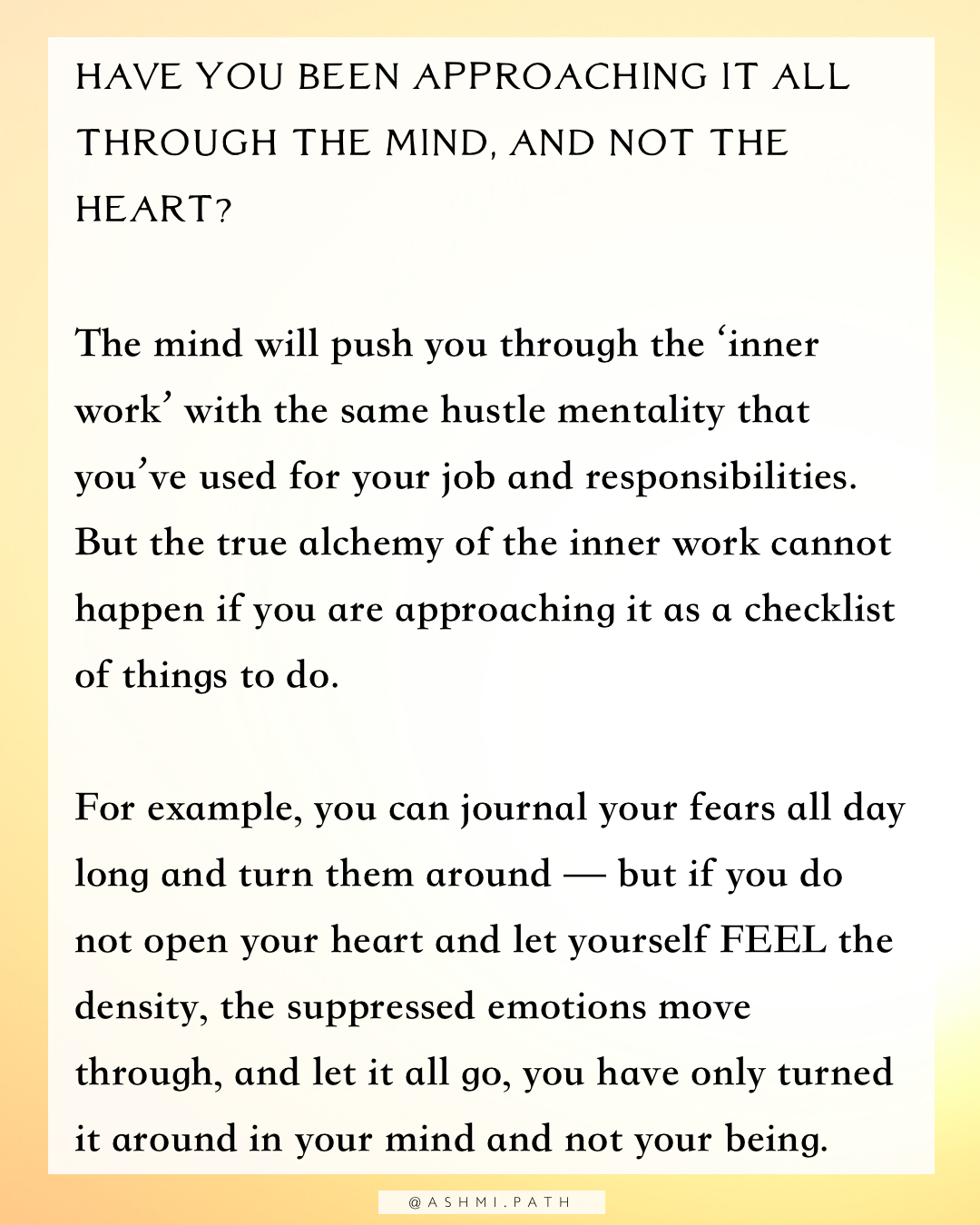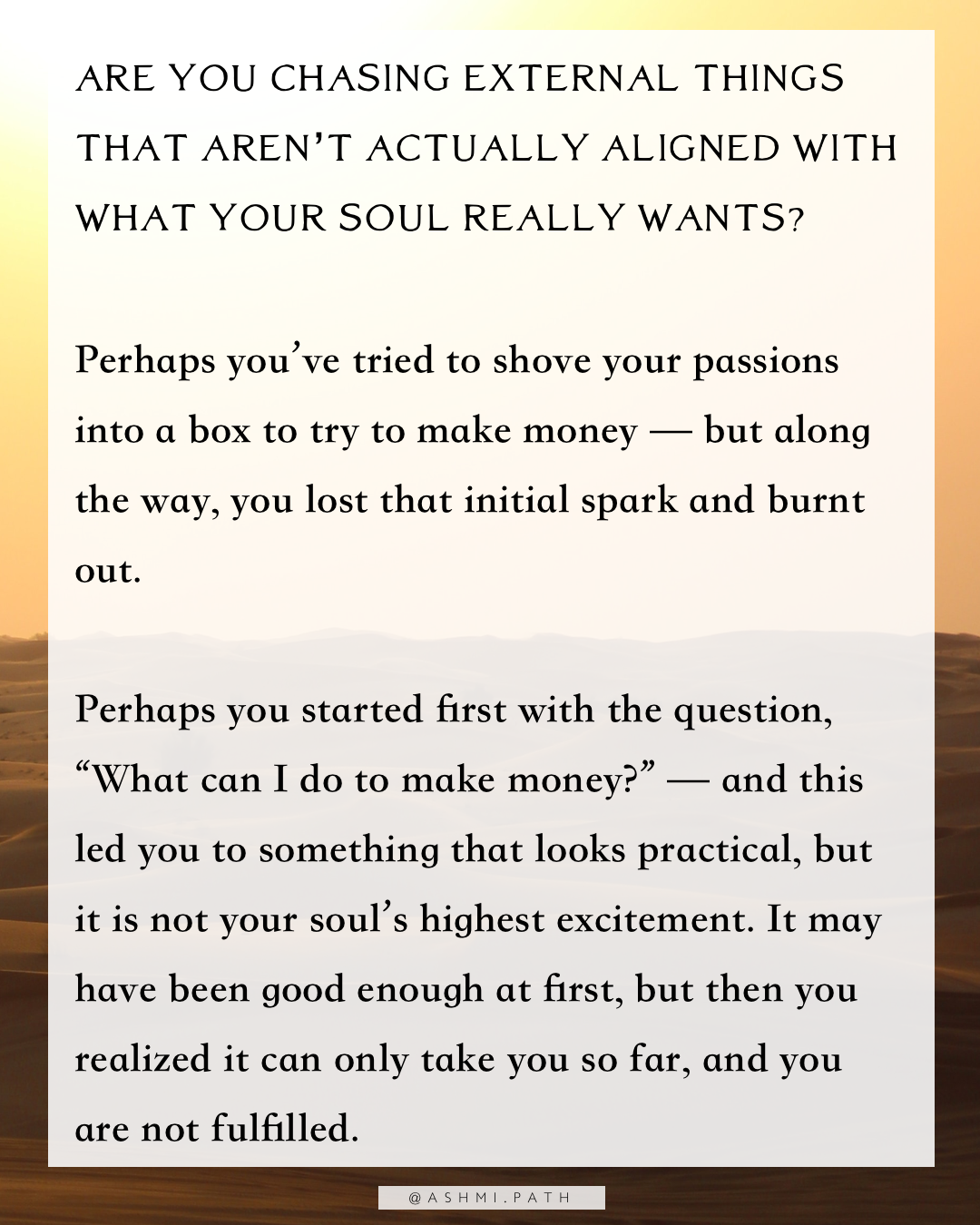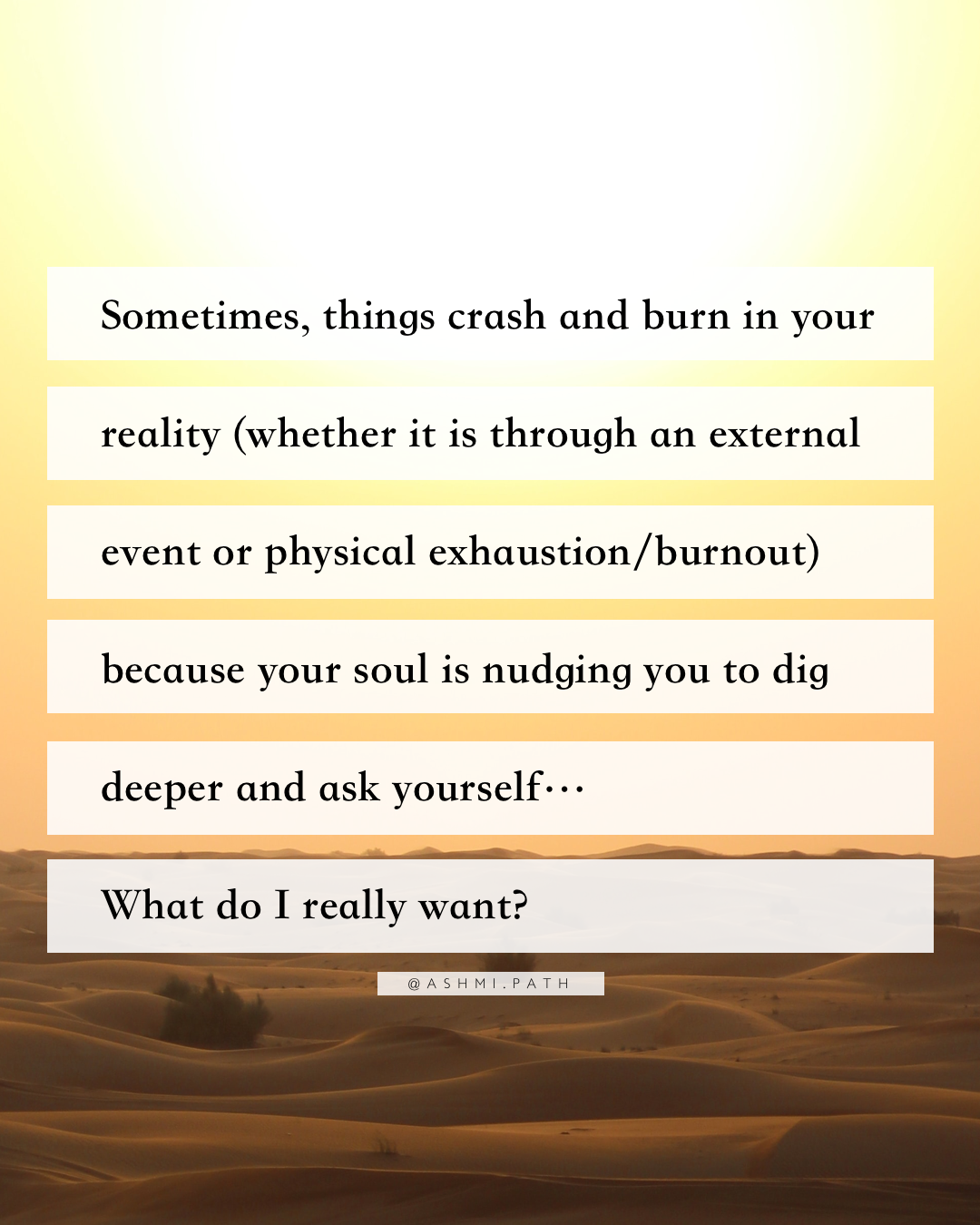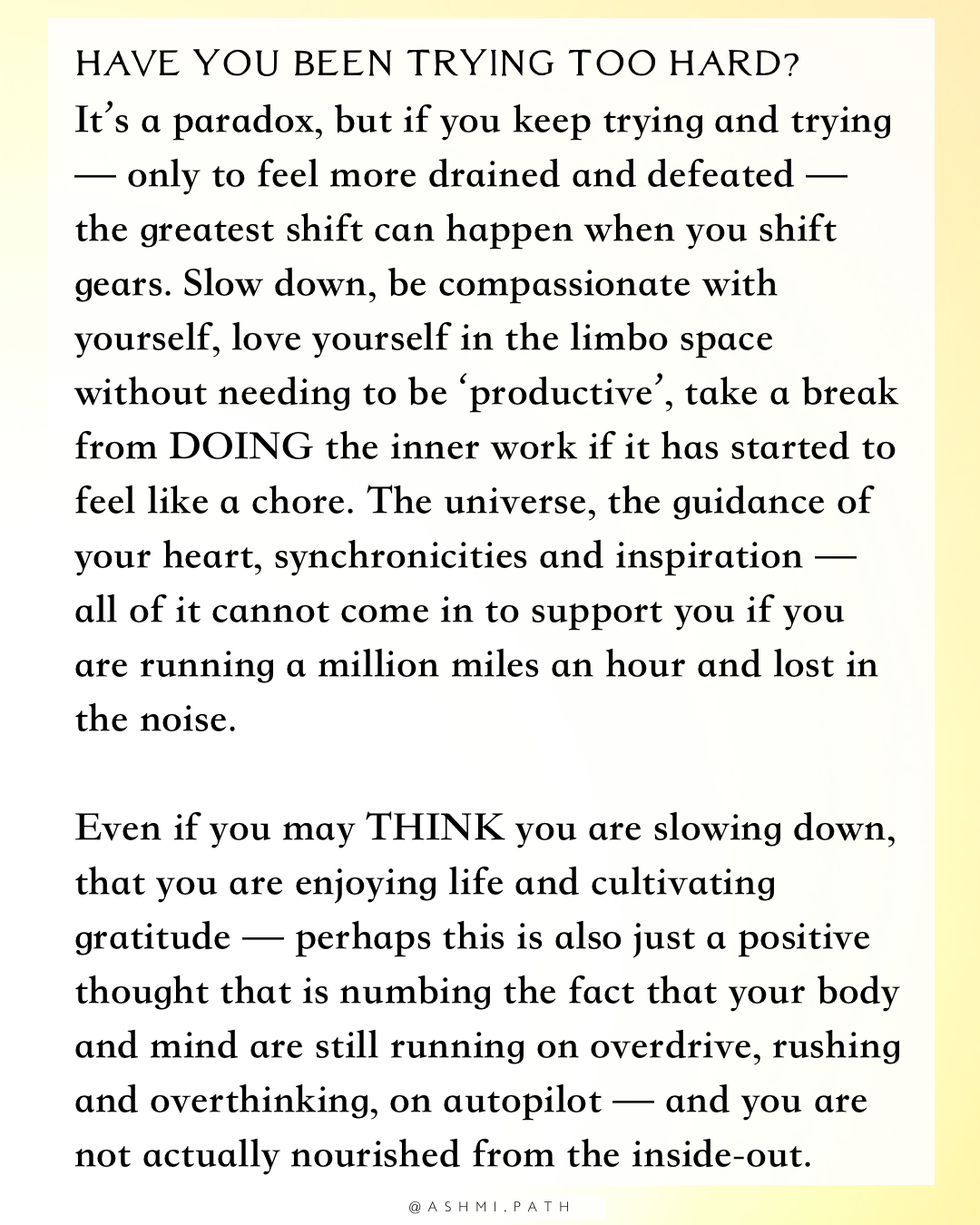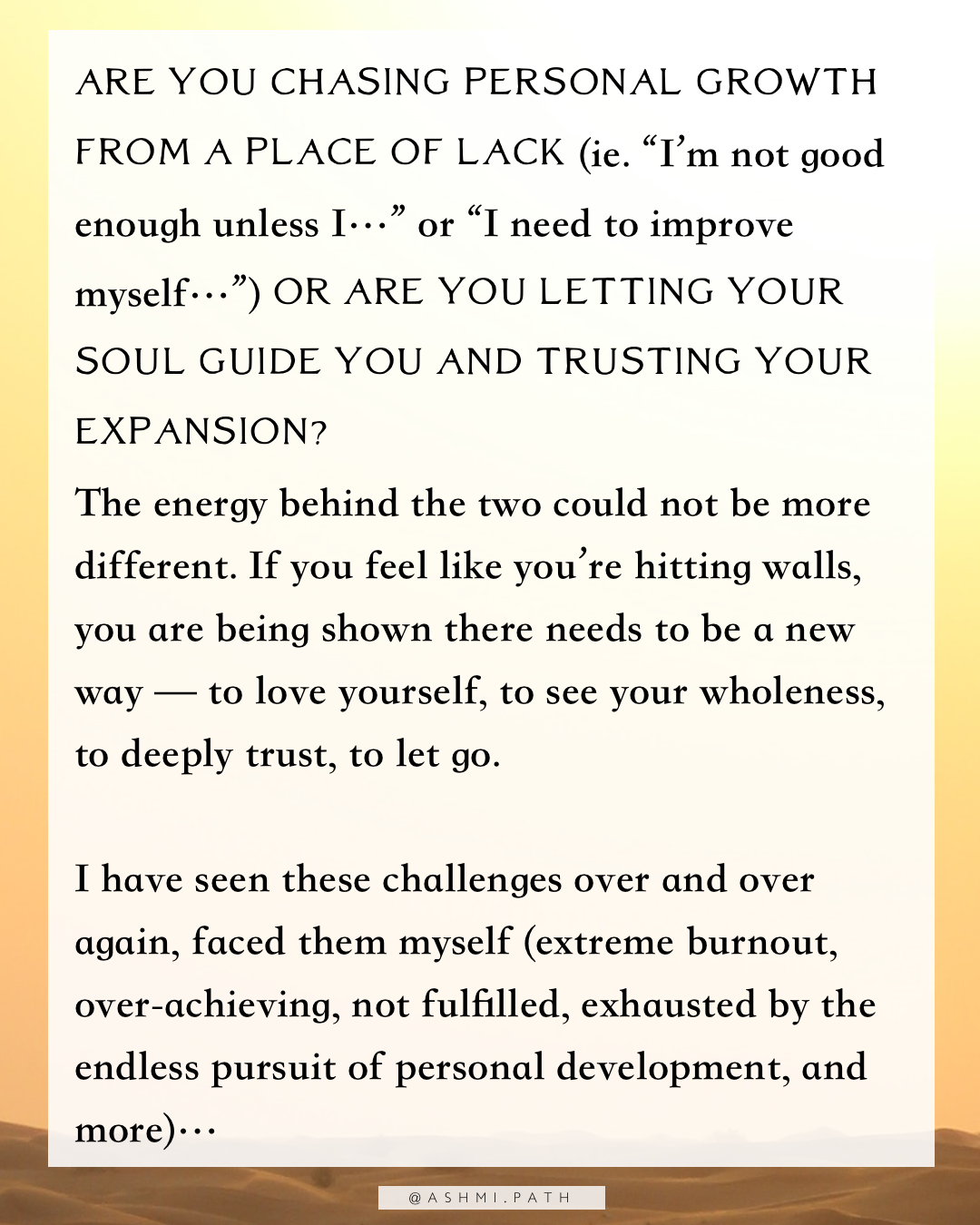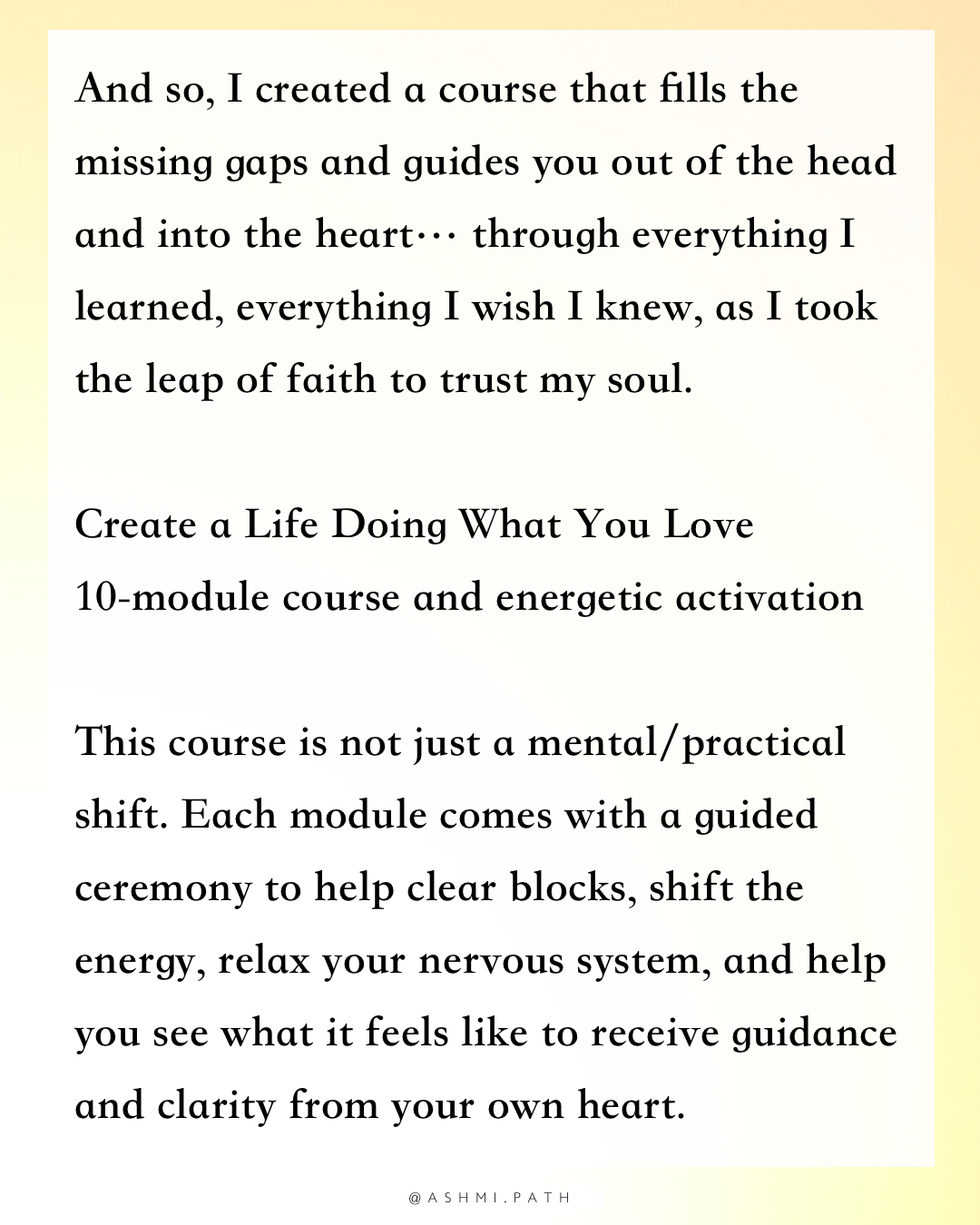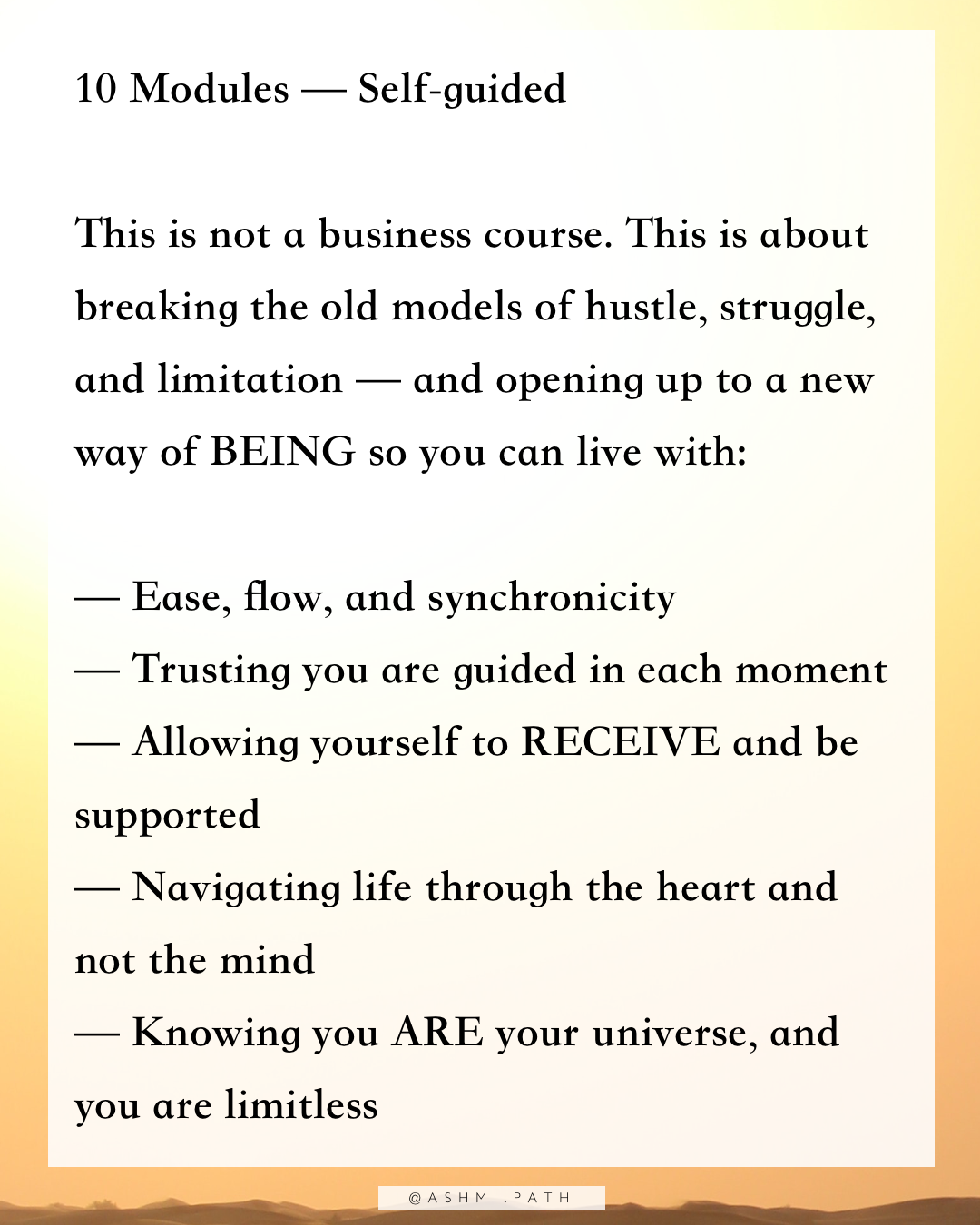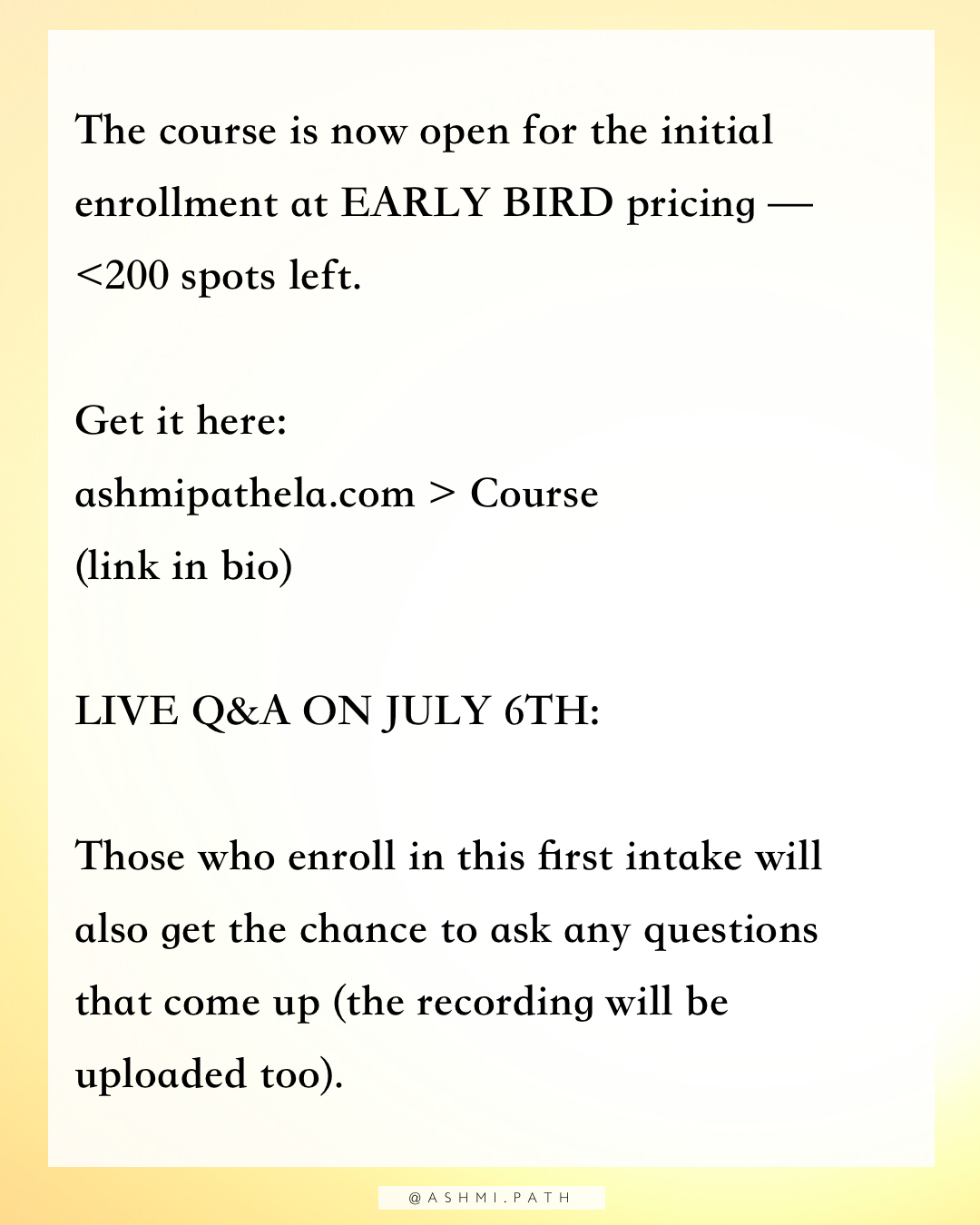 Some reflection questions to ask yourself...
~~~
"I'VE TRIED EVERYTHING, AND IT'S STILL NOT WORKING."
Some reflection questions for those who feel like they've done the inner work, the outer work, shifting fears, manifesting, and abundance mindset — and it's still not working. >>
"I've done everything, but it doesn't feel like I can create my reality…"
It can be incredibly exhausting and defeating to be in this place, and your frustration is valid. These are just some reflection questions (not all will apply to everyone) to look deeper.
HAVE YOU BEEN APPROACHING IT ALL THROUGH THE MIND, AND NOT THE HEART?
The mind will push you through the 'inner work' with the same hustle mentality that you've used for your job and responsibilities. But the true alchemy of the inner work cannot happen if you are approaching it as a checklist of things to do.
For example, you can journal your fears all day long and turn them around — but if you do not open your heart and let yourself FEEL the density, the suppressed emotions move through, and let it all go, you have only turned it around in your mind and not your being.
ARE YOU CHASING EXTERNAL THINGS THAT AREN'T ACTUALLY ALIGNED WITH WHAT YOUR SOUL REALLY WANTS?
Perhaps you've tried to shove your passions into a box to try to make money — but along the way, you lost that initial spark and burnt out.
Perhaps you started first with the question, "What can I do to make money?" — and this led you to something that looks practical, but it is not your soul's highest excitement. It may have been good enough at first, but then you realized it can only take you so far, and you are not fulfilled.
Sometimes, things crash and burn in your reality (whether it is through an external event or physical exhaustion/burnout) because your soul is nudging you to dig deeper and ask yourself… What do I really want?
HAVE YOU BEEN TRYING TOO HARD?
It's a paradox, but if you keep trying and trying — only to feel more drained and defeated — the greatest shift can happen when you shift gears. Slow down, be compassionate with yourself, love yourself in the limbo space without needing to be 'productive', take a break from DOING the inner work if it has started to feel like a chore. The universe, the guidance of your heart, synchronicities and inspiration — all of it cannot come in to support you if you are running a million miles an hour and lost in the noise.
Even if you may THINK you are slowing down, that you are enjoying life and cultivating gratitude — perhaps this is also just a positive thought that is numbing the fact that your body and mind are still running on overdrive, rushing and overthinking, on autopilot — and you are not actually nourished from the inside-out.
ARE YOU CHASING PERSONAL GROWTH FROM A PLACE OF LACK (ie. "I'm not good enough unless I…" or "I need to improve myself…") OR ARE YOU LETTING YOUR SOUL GUIDE YOU AND TRUSTING YOUR EXPANSION?
The energy behind the two could not be more different. If you feel like you're hitting walls, you are being shown there needs to be a new way — to love yourself, to see your wholeness, to deeply trust, to let go.
I have seen these challenges over and over again, faced them myself (extreme burnout, over-achieving, not fulfilled, exhausted by the endless pursuit of personal development, and more)…
And so, I created a course that fills the missing gaps and guides you through everything I learned, everything I wish I knew, as I took the leap of faith to trust my soul.
Create a Life Doing What You Love
10-module (self-guided) course and energetic activation
This course is not just a mental/practical shift. Each module comes with a guided ceremony to help clear blocks, shift the energy, relax your nervous system, and help you see what it feels like to receive guidance and clarity from your own heart.
Format: 10 Modules — Self-guided: Do it at your own pace
This is not a business course.
This is about breaking the old models of hustle, struggle, and limitation — and opening up to a new way of BEING:
Freeing yourself so you can live with:
— Ease, flow, and synchronicity
— Trusting you are guided in each present moment
— Allowing yourself to receive and be supported
— Navigating life through the heart and not the mind
— Knowing you ARE your universe, and you are limitless
Each module contains: 2 videos (Workshop + CEREMONY), and more
— A workshop/talk-style video
— A pre-recorded guided ceremony on the topic to help shift fears/blocks, clear the energy, open up to receiving clarity and guidance PLUS an oracle message
— An optional frequency healing meditation + journal prompt
— My writing and messages on the topic
The course is now open for the initial enrollment at EARLY BIRD pricing. Sign up below, and you will immediately receive the first 4 modules. New modules will be released weekly until all 10 modules are open.
LIVE Q&A ON JULY 6TH:
Those who enroll in this first intake will also get the chance to ask any questions that come up (and receive bonus videos addressing the questions).
Written with love,
Ashmi