Audio Recording ~ My Own Channeled Meditation: On Connecting with Source, Fears, Our Wedding, Abundance, and a New Way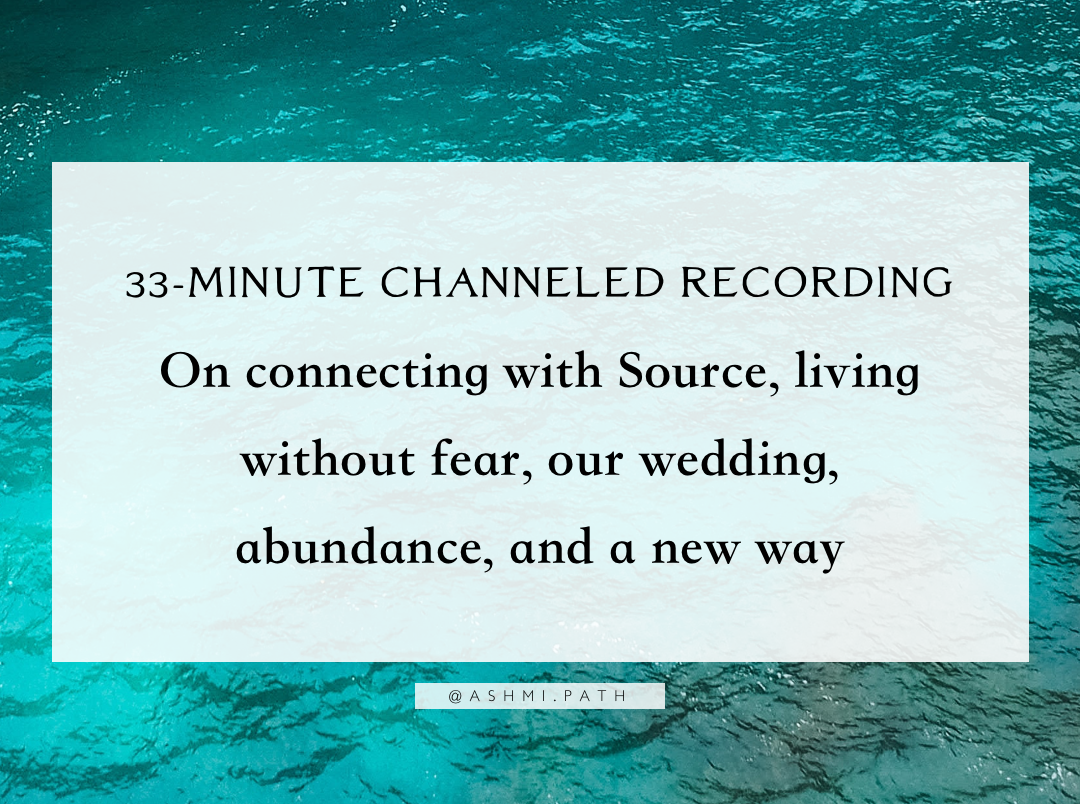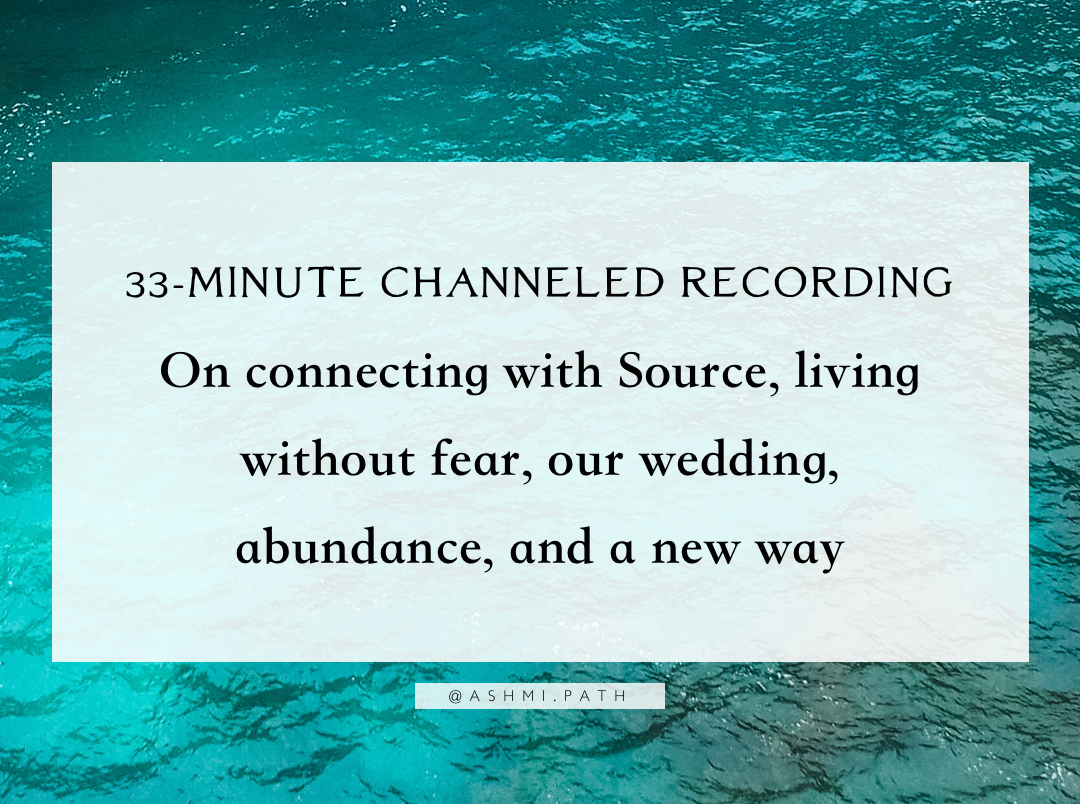 Below is an audio recording that is very different from all the other audio notes I've uploaded. I wanted to share my own channeled recording in its raw state.
A couple nights ago, I felt incredibly blissful and expansive. I followed the intuitive nudge to meditate in bed and felt like speaking out-loud. What flowed through was a channeled message, where my mind was completely quiet, and I was speaking without thought. I decided to record it so I could be present in this space, without trying to remember the words.
In the past, to channel like this out-loud, I had to go into deep meditation/hypnosis. It was surprising (and cool!) to be able to tune in almost instantly this time.
Just a note, since I'm meditating, my voice is more slow and calm, especially at the beginning... it does pick up a bit. There are some gaps where I'm completely silent and just breathing deeply.
It feels a bit vulnerable to share it, but I felt like showing you how I tuned in. The messages are beautiful and universal for everyone! I hope you enjoy it!
This post is for paying subscribers only
Already have an account? Sign in.