How to Call in More Synchronicities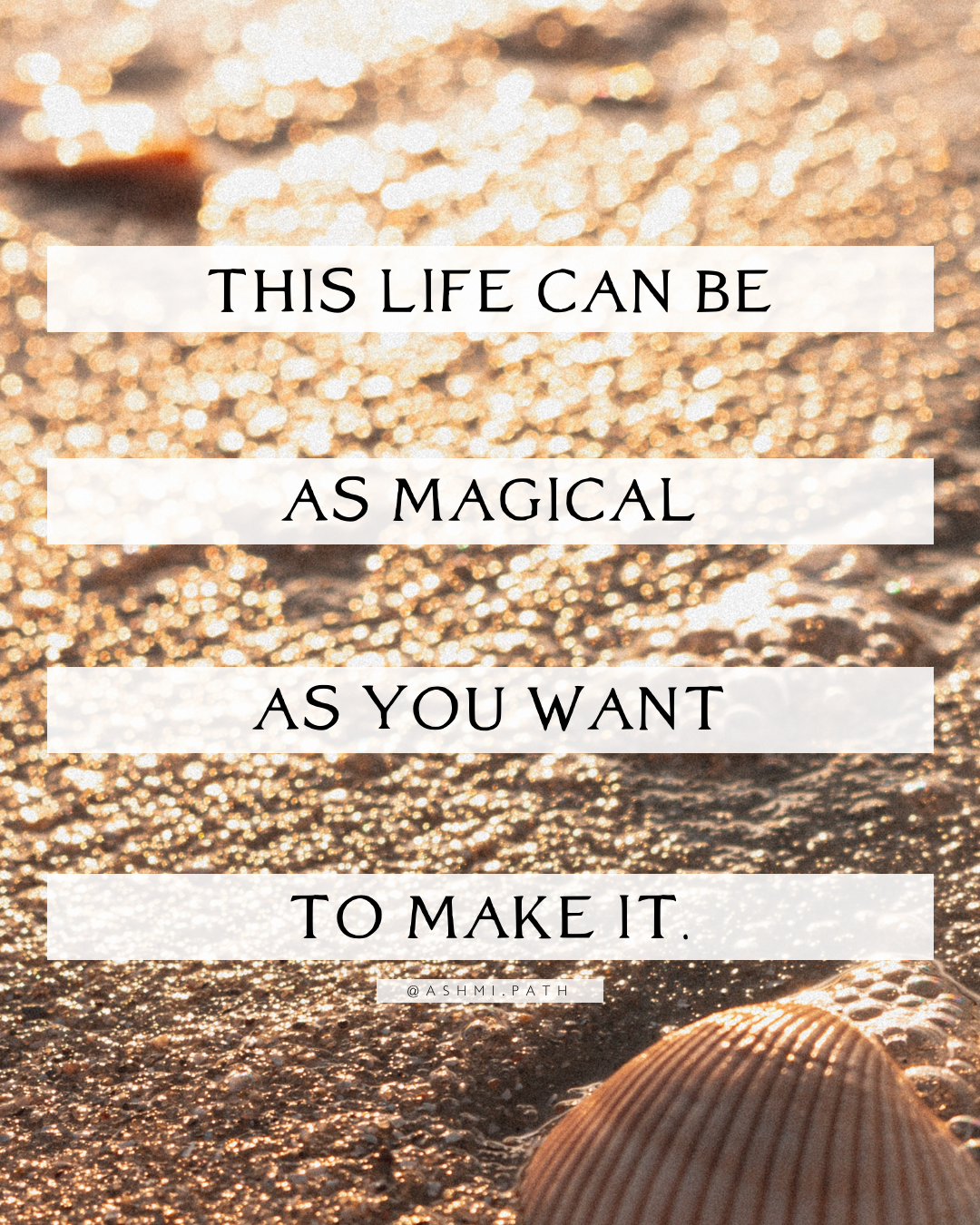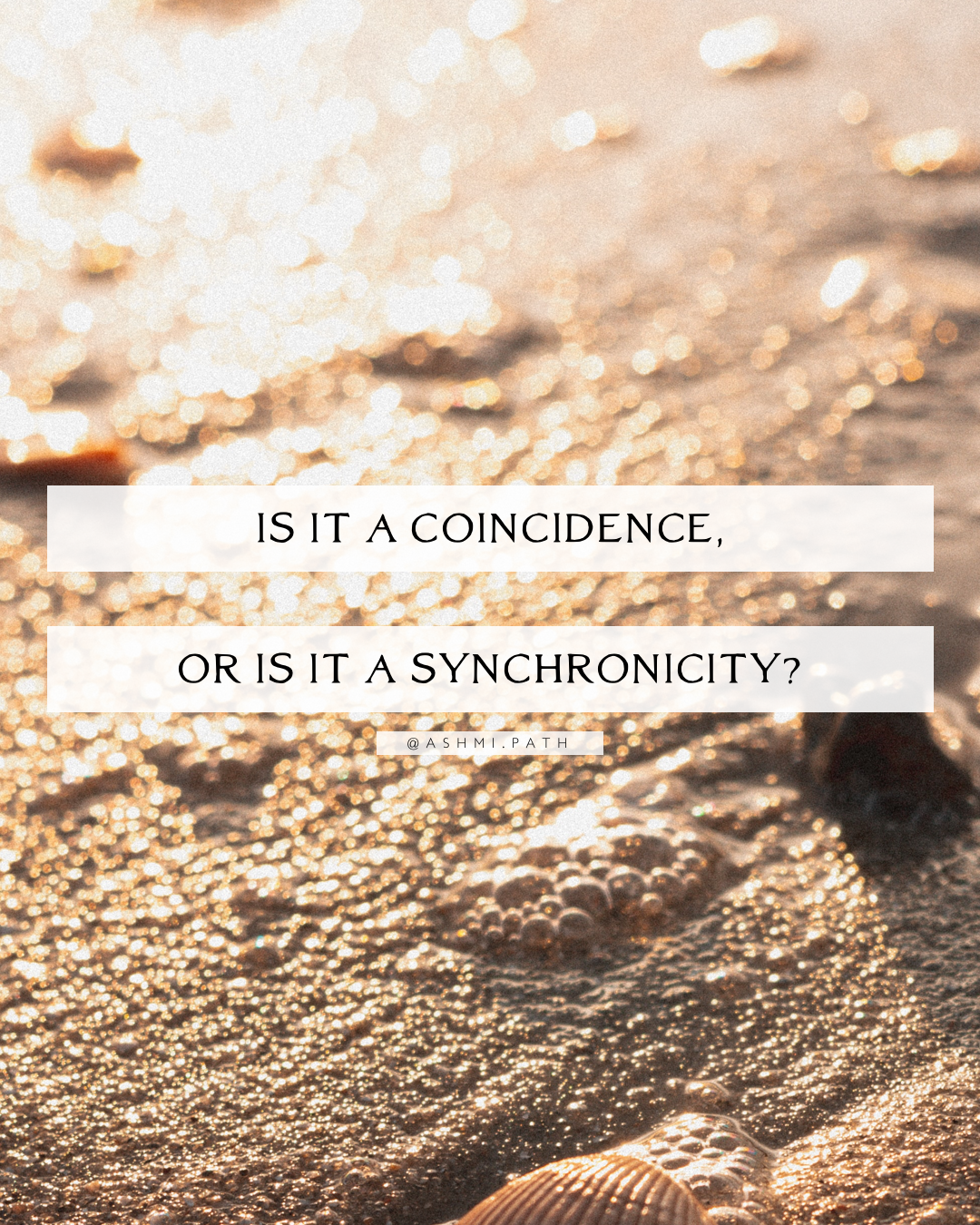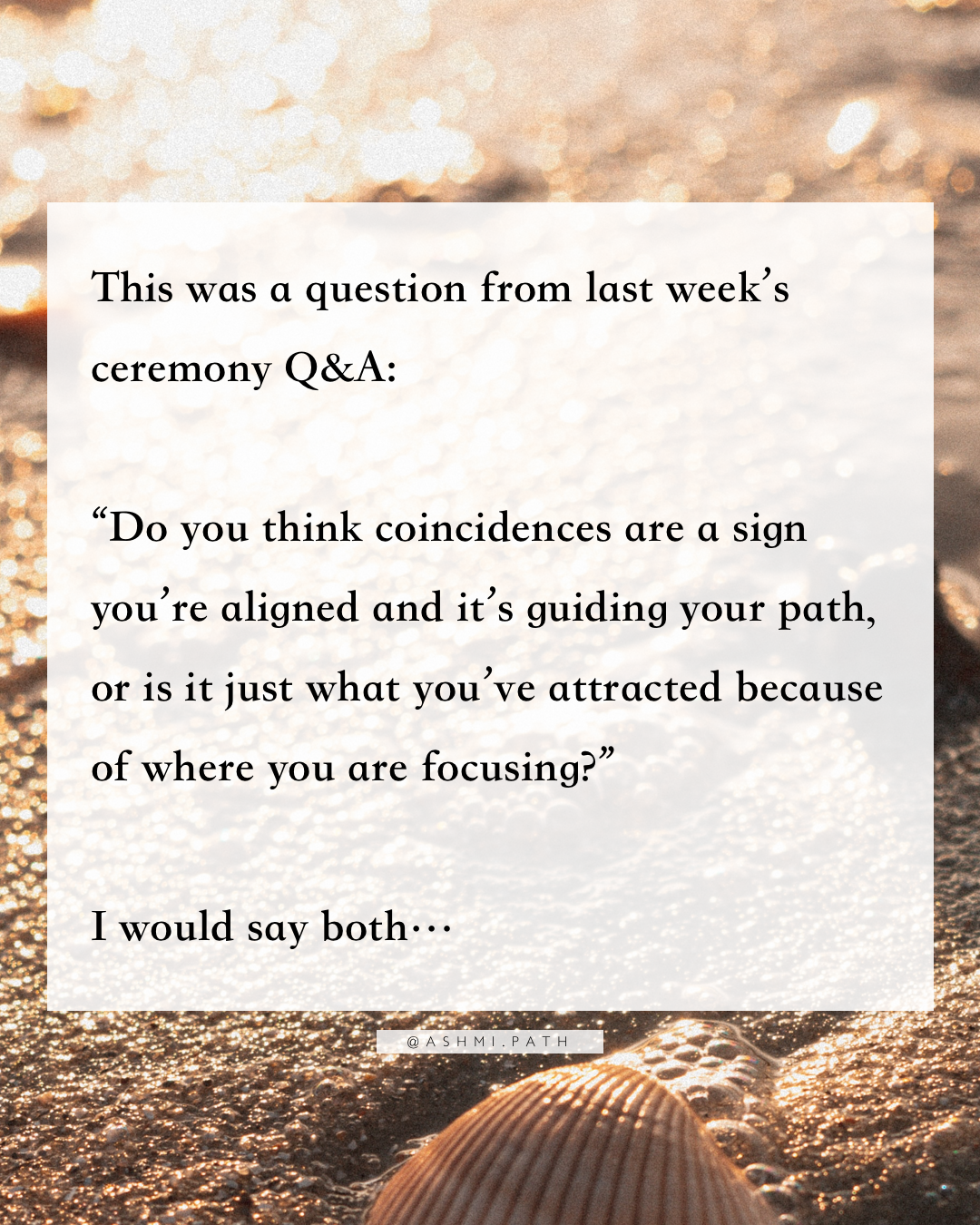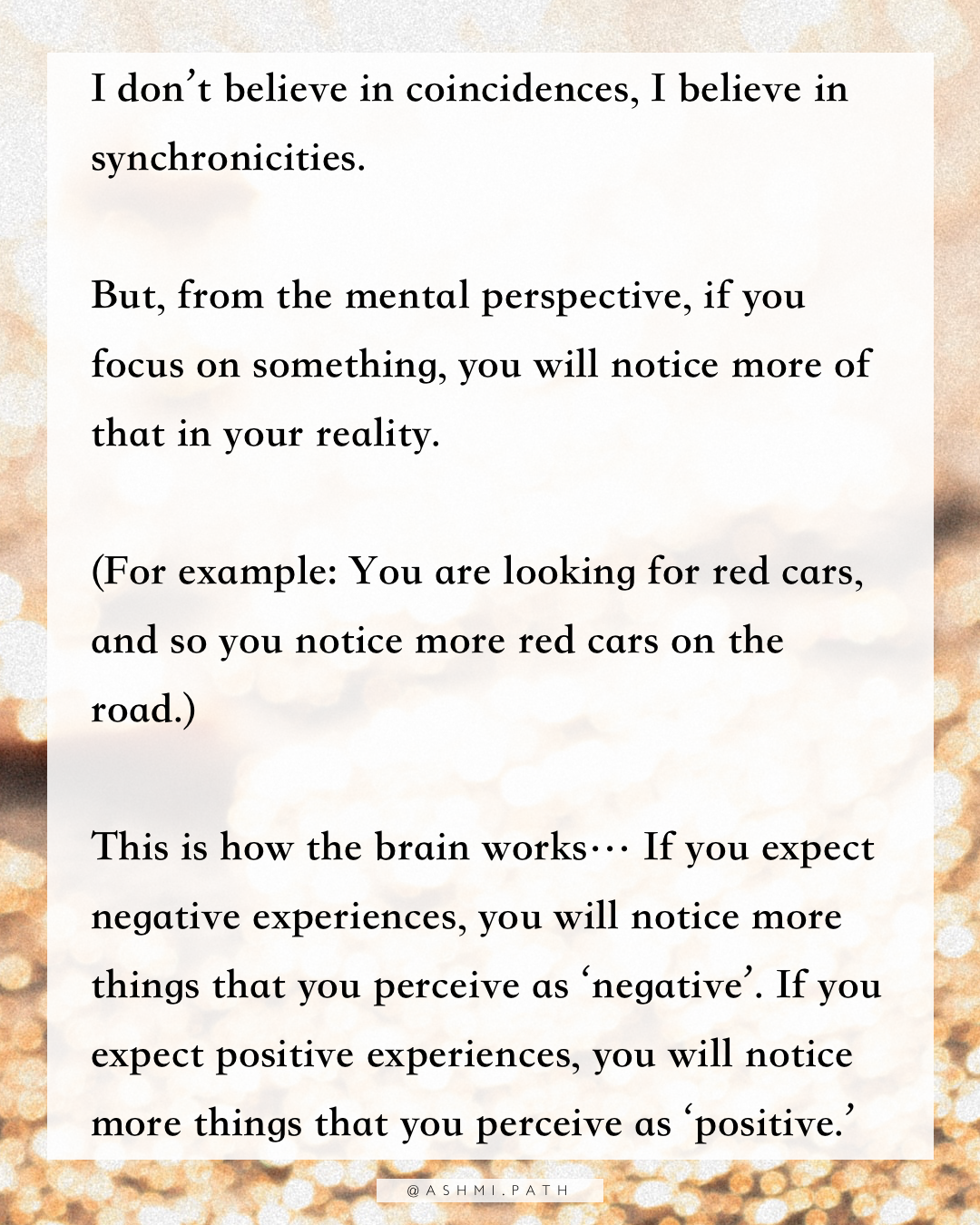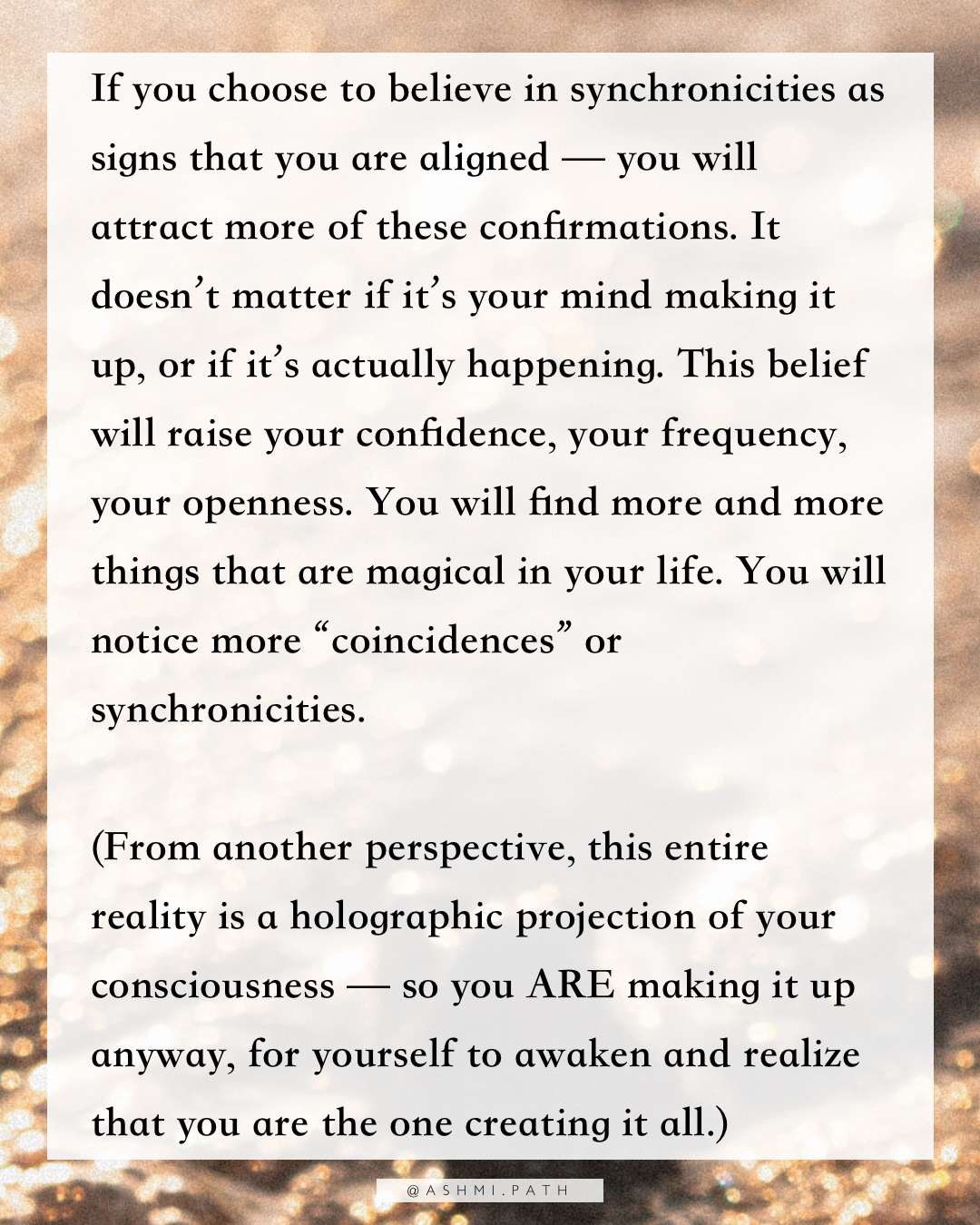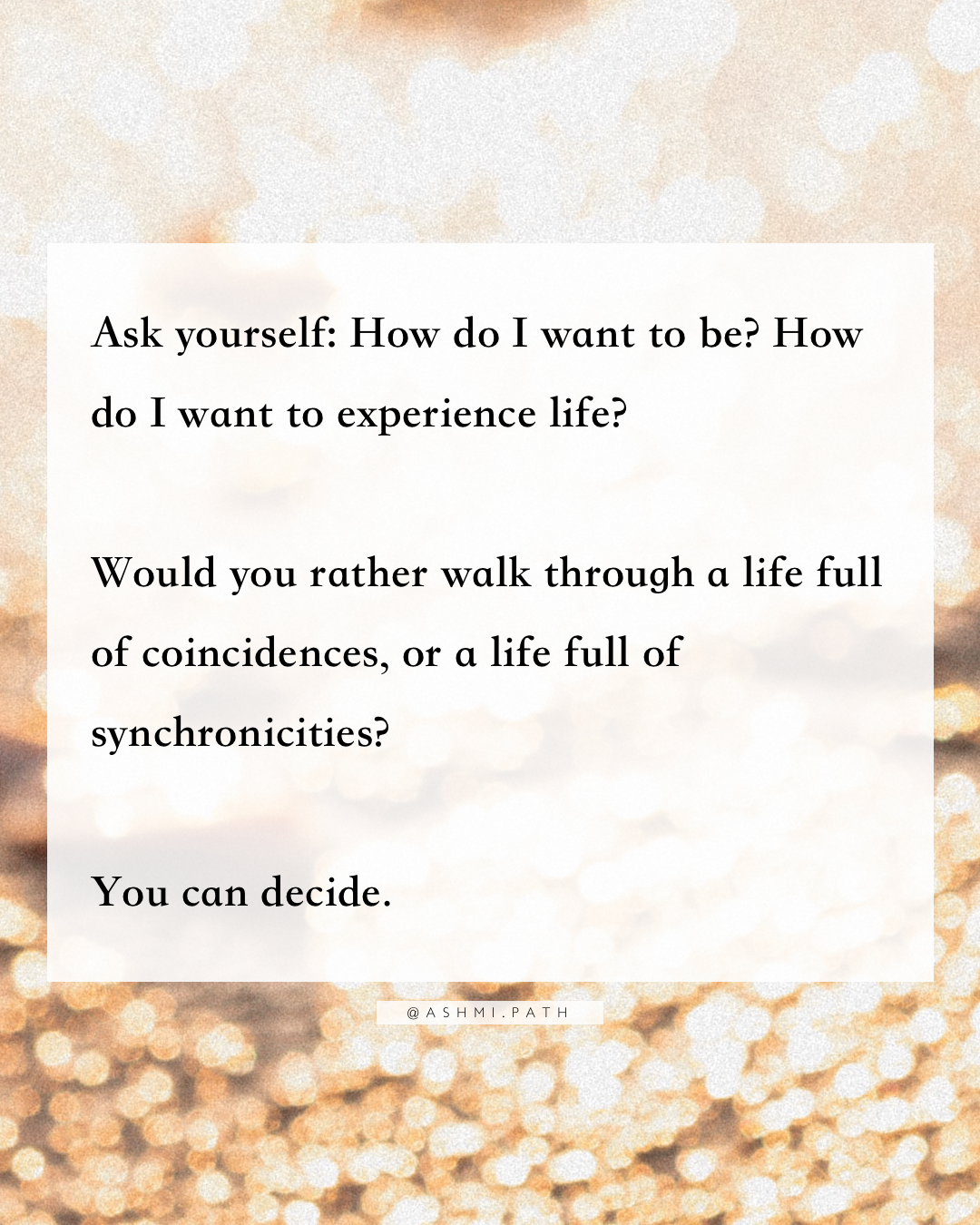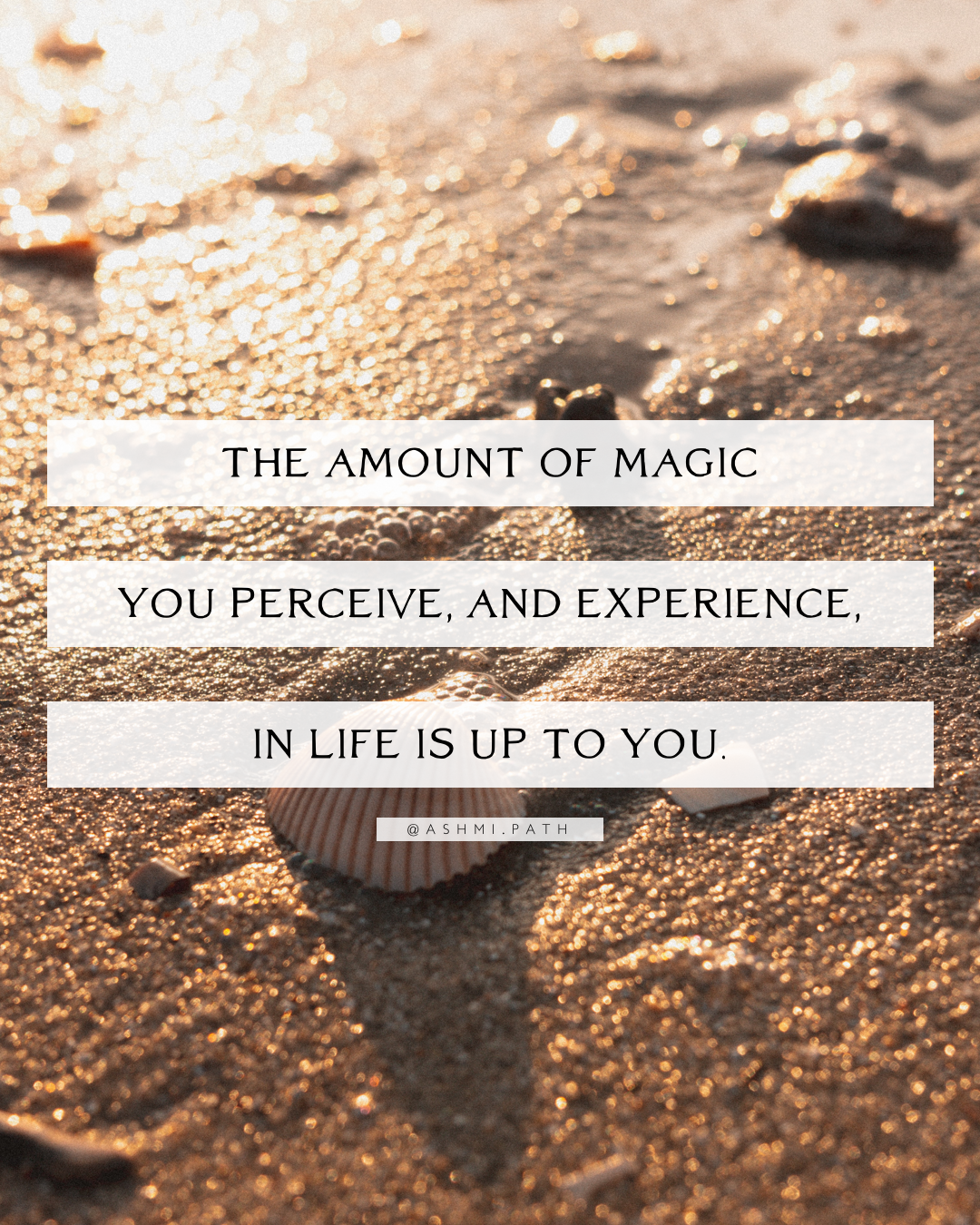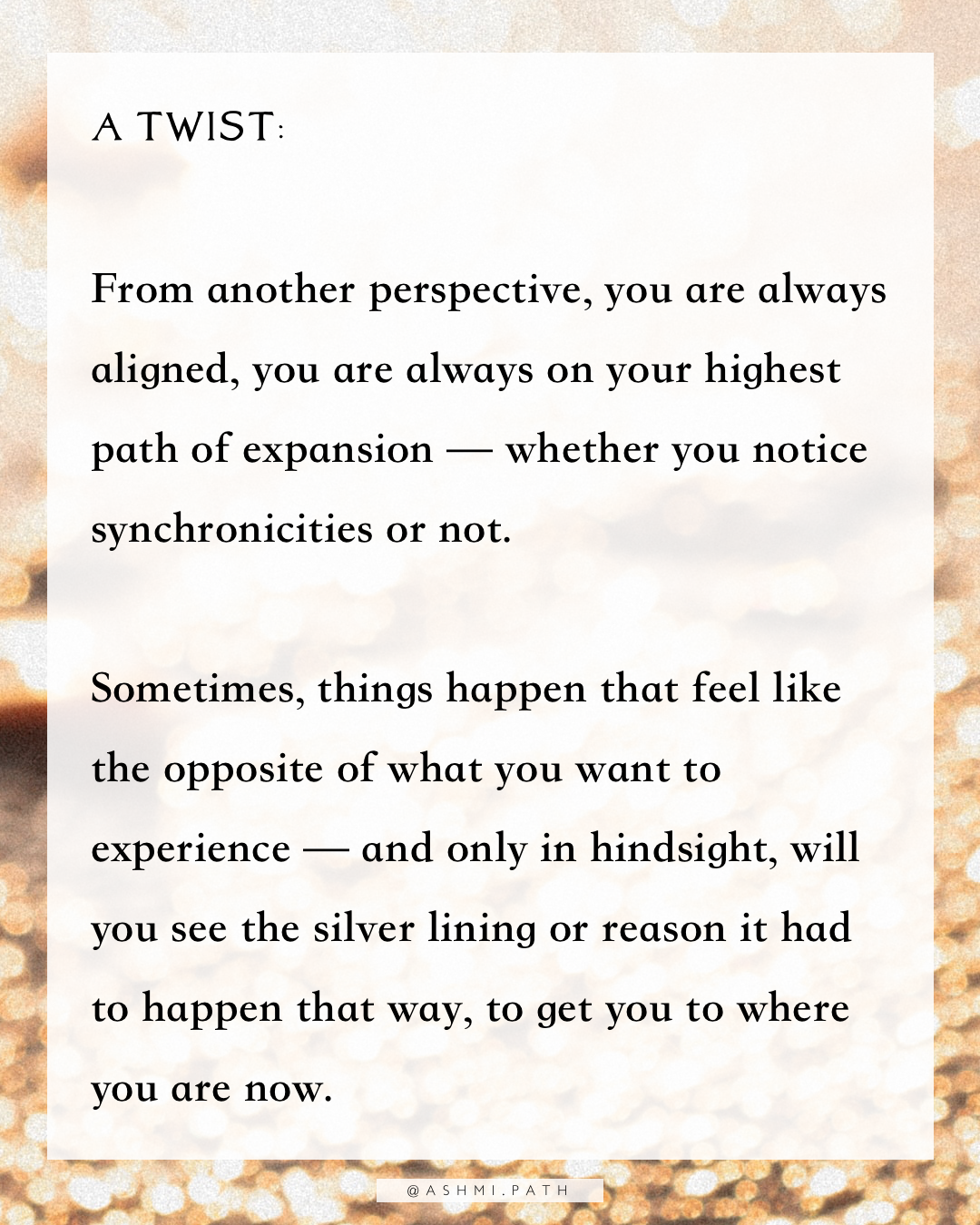 A twist within a twist... Or, subtly dropping trippy bombs in a seemingly normal-looking post.
~~~
THIS LIFE CAN BE AS MAGICAL AS YOU WANT TO MAKE IT.
IS IT A COINCIDENCE, OR IS IT A SYNCHRONICITY?
This was a question from last week's ceremony Q&A:
"Do you think coincidences are a sign you're aligned and it's guiding your path, or is it just what you've attracted because of where you are focusing?"
I would say both…
I don't believe in coincidences, I believe in synchronicities.
But, from the mental perspective, if you focus on something, you will notice more of that in your reality.
(For example: You are looking for red cars, and so you notice more red cars on the road.)
This is how the brain works… If you expect negative experiences, you will notice more things that you perceive as 'negative'. If you expect positive experiences, you will notice more things that you perceive as 'positive.'
If you choose to believe in synchronicities as signs that you are aligned — you will attract more of these confirmations. It doesn't matter if it's your mind making it up, or if it's actually happening. This belief will raise your confidence, your frequency, your openness. You will find more and more things that are magical in your life. You will notice more "coincidences" or synchronicities.
(From another perspective, this entire reality is a holographic projection of your consciousness — so you ARE making it up anyway, for yourself to awaken and realize that you are the one creating it all.)
Ask yourself: How do I want to be? How do I want to experience life?
Would you rather walk through a life full of coincidences, or a life full of synchronicities?
You can decide.
THE AMOUNT OF MAGIC YOU PERCEIVE, AND EXPERIENCE, IN LIFE IS UP TO YOU.
A TWIST:
From another perspective, you are always aligned, you are always on your highest path of expansion — whether you notice synchronicities or not.
Sometimes, things happen that feel like the opposite of what you want to experience — and only in hindsight, will you see the silver lining or reason it had to happen that way, to get you to where you are now.

Written with love,
Ashmi