Clearing the Deep Subconscious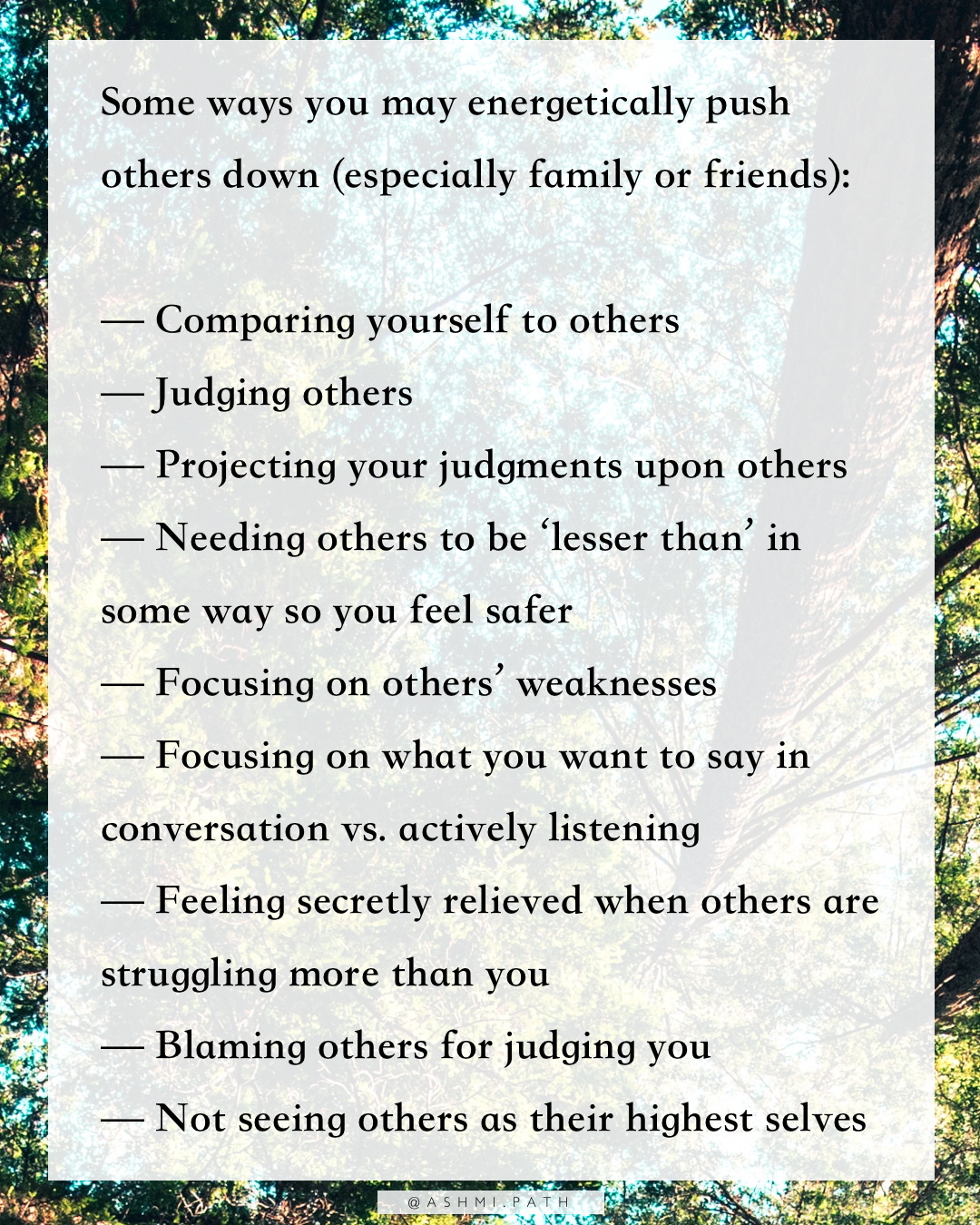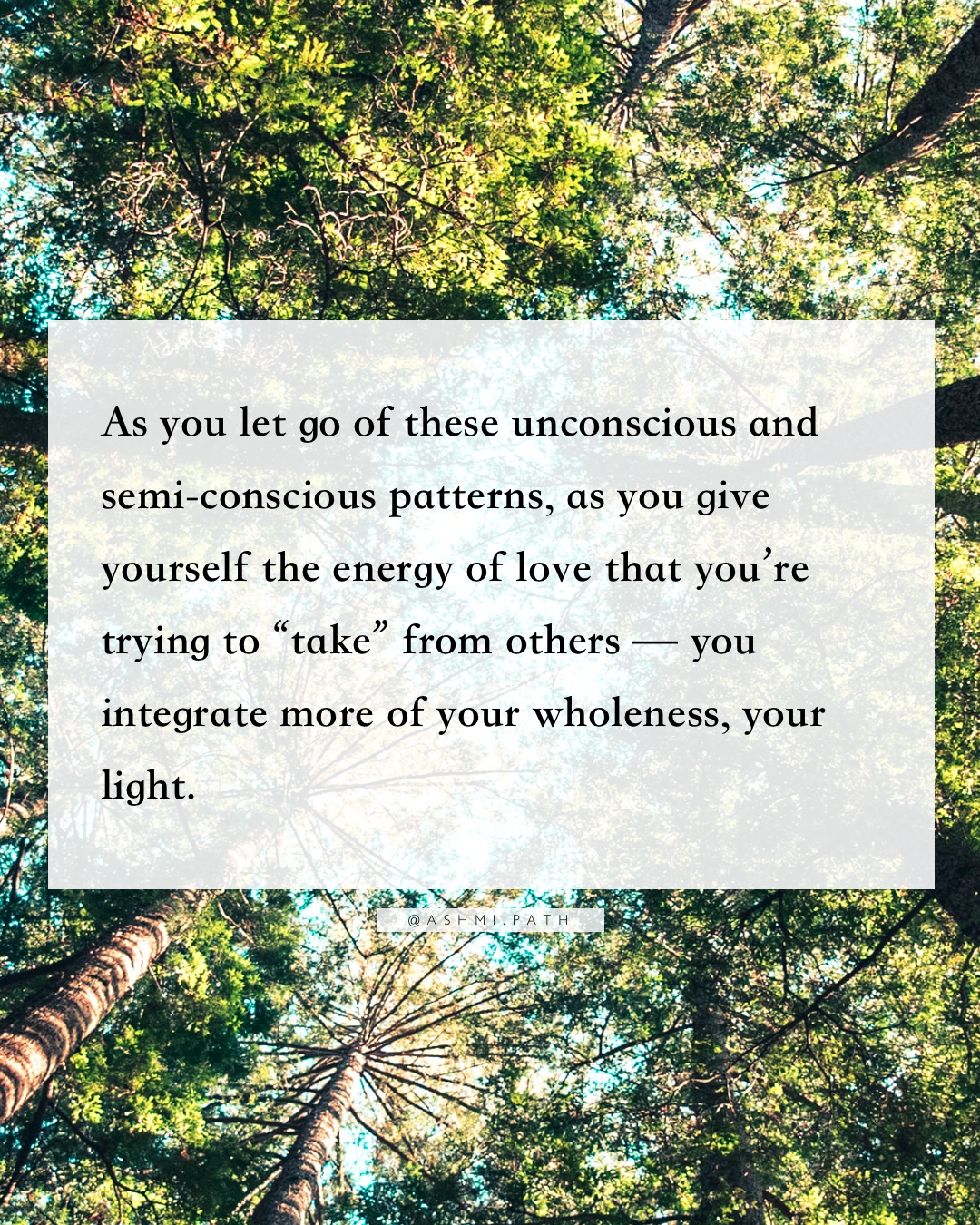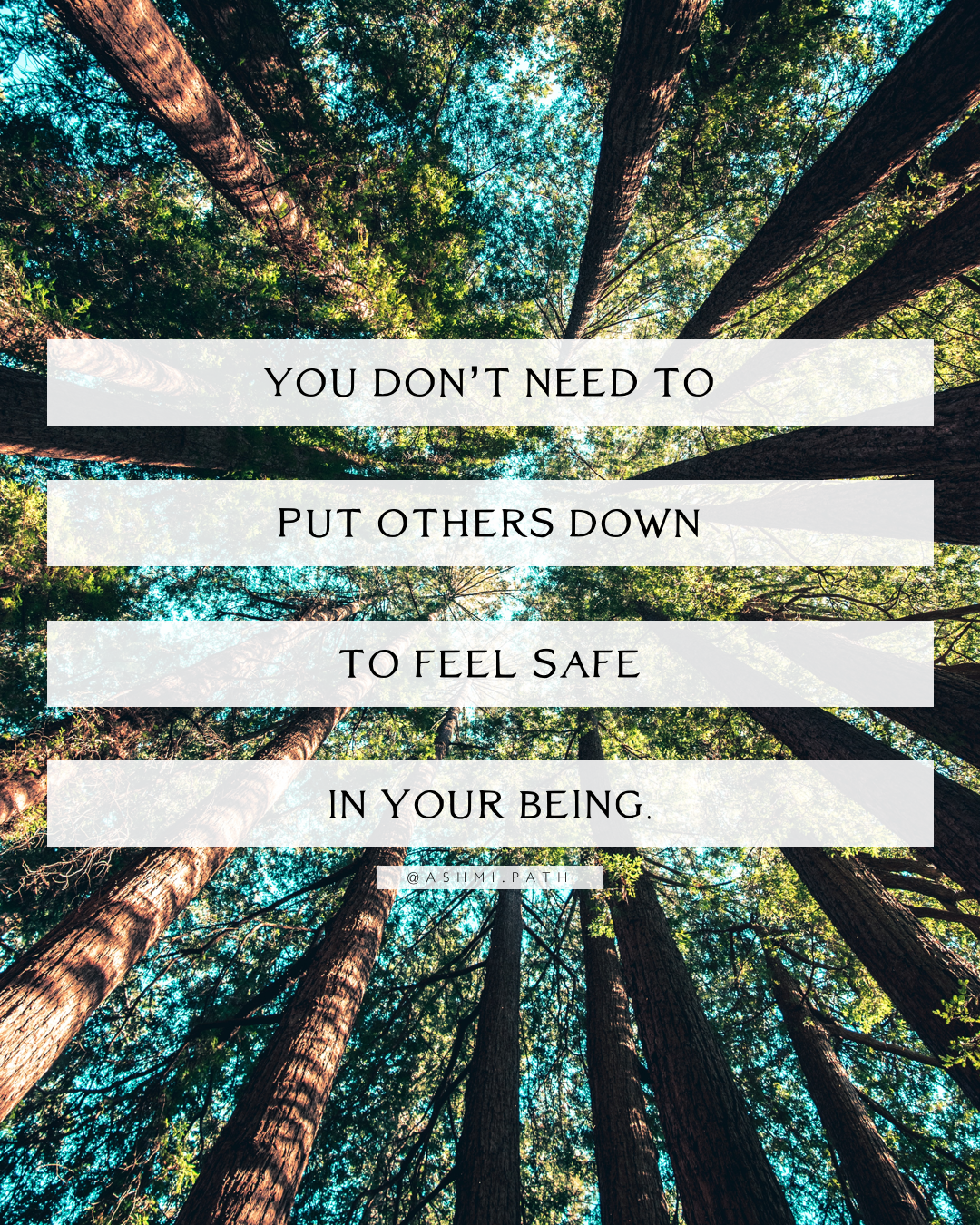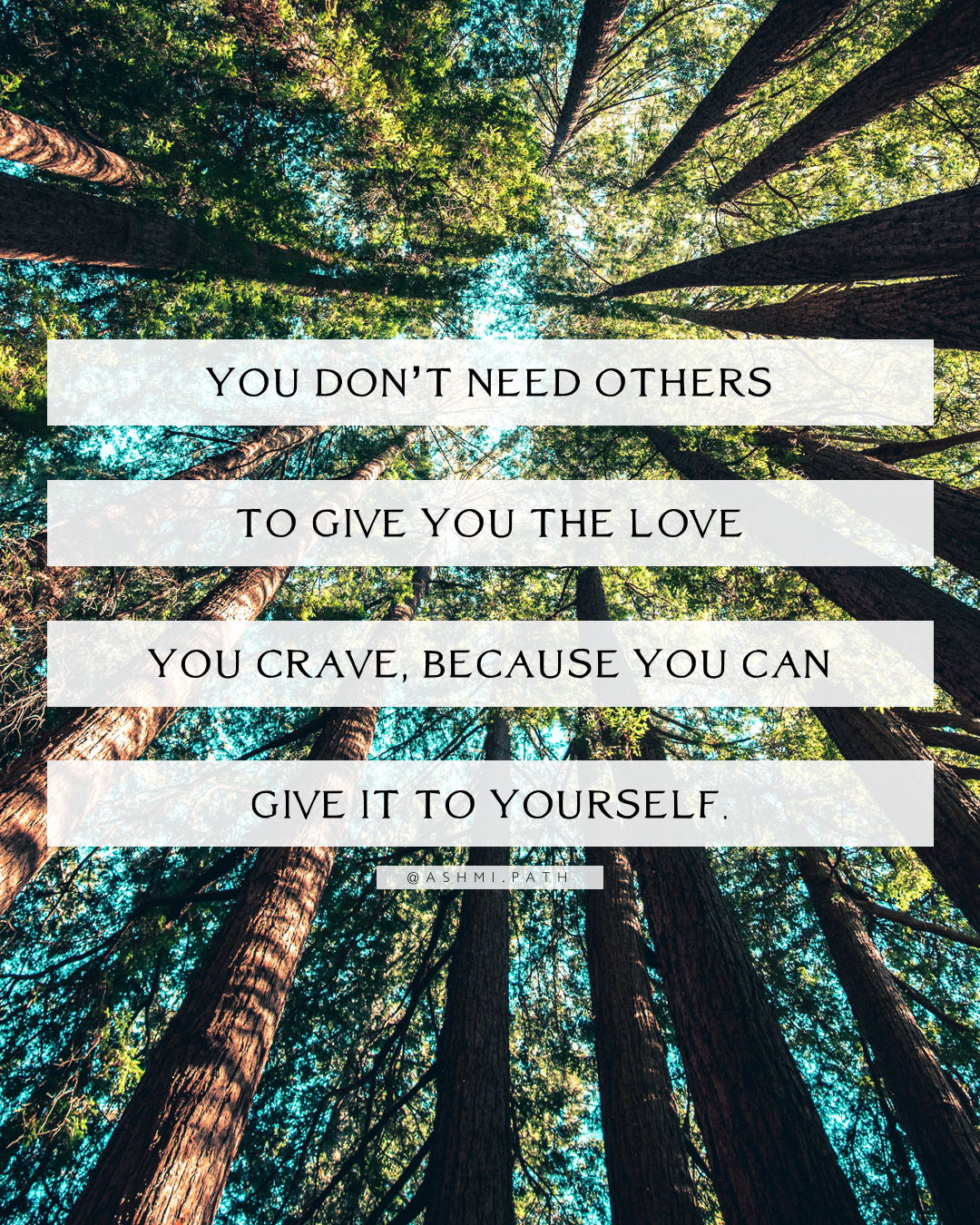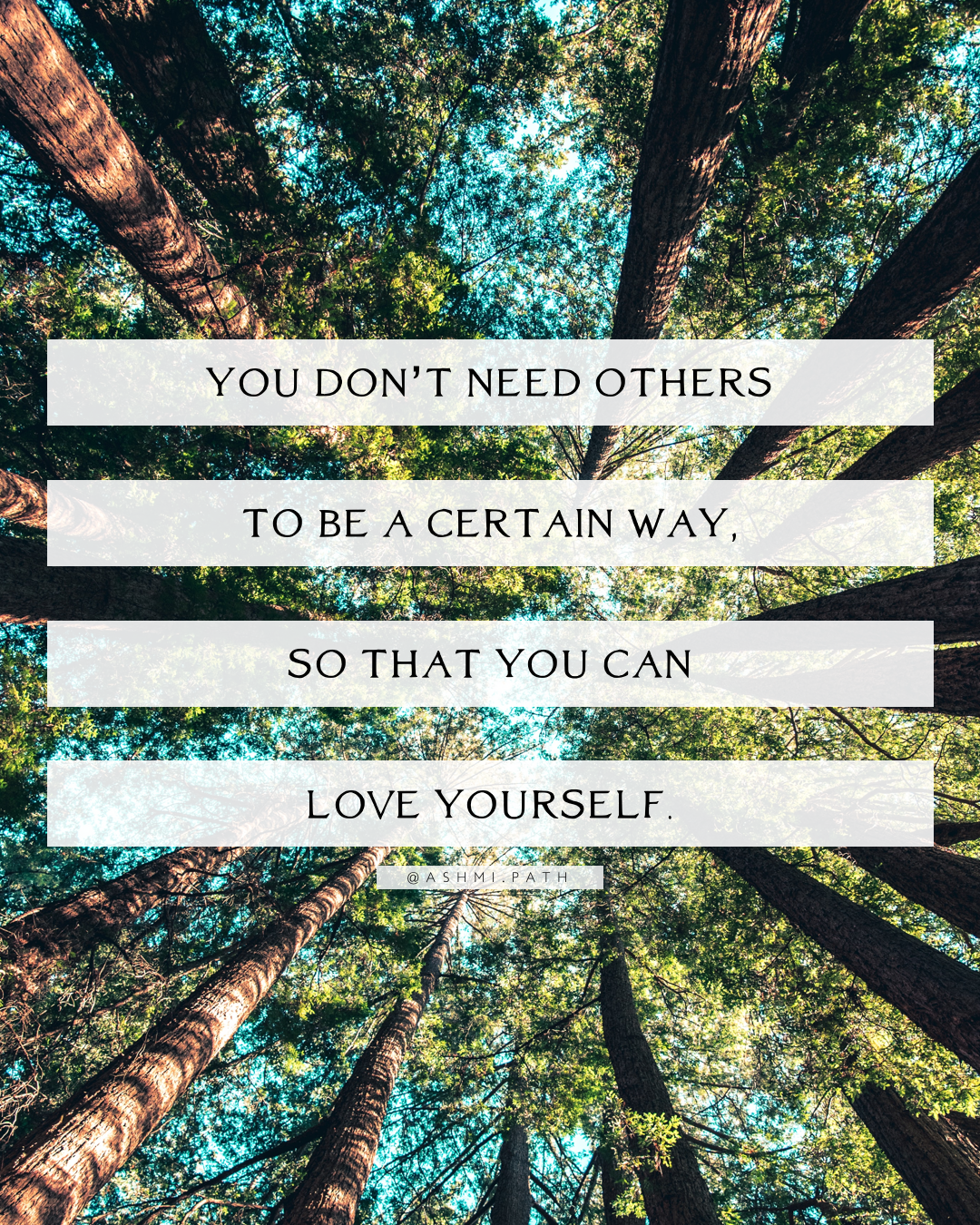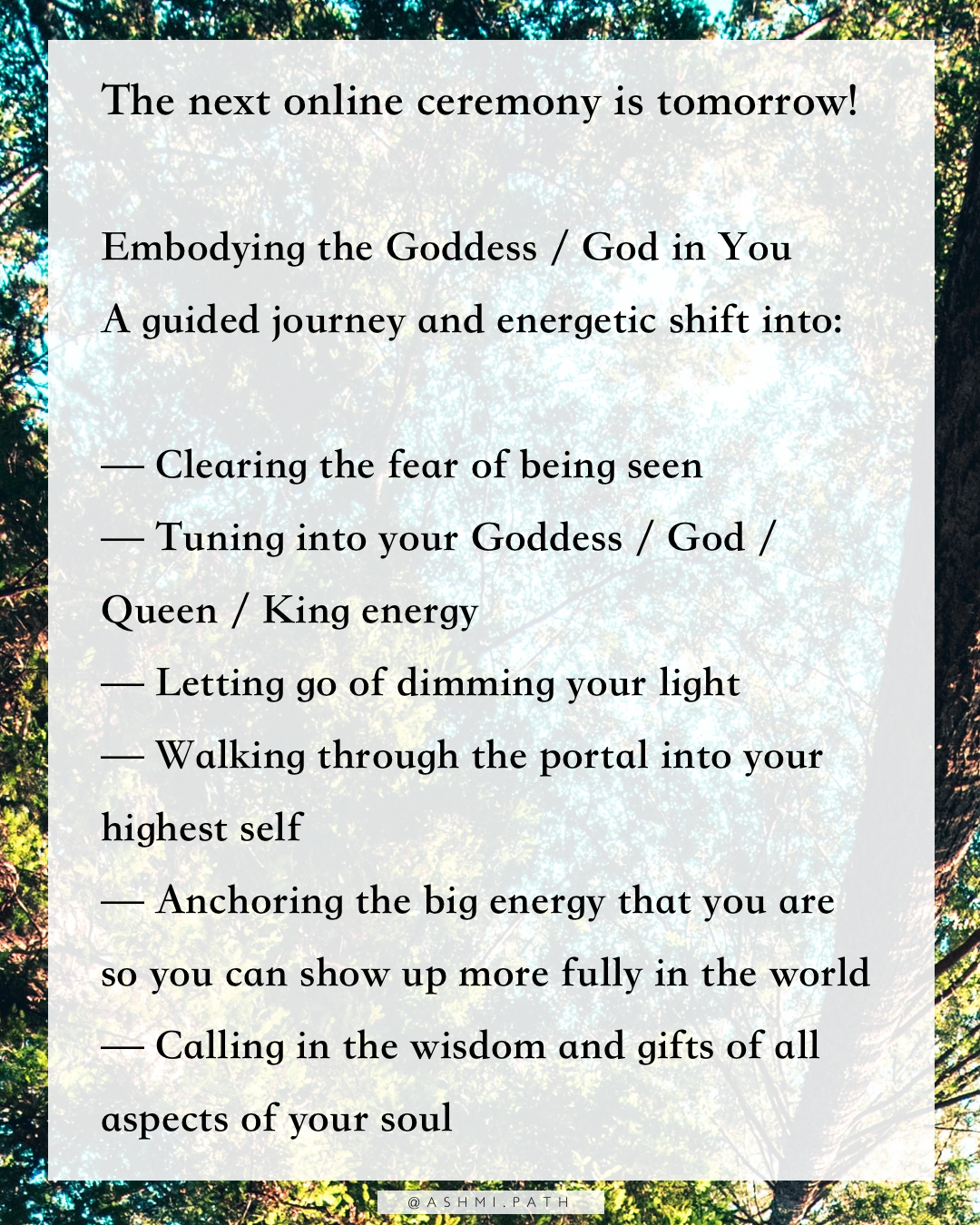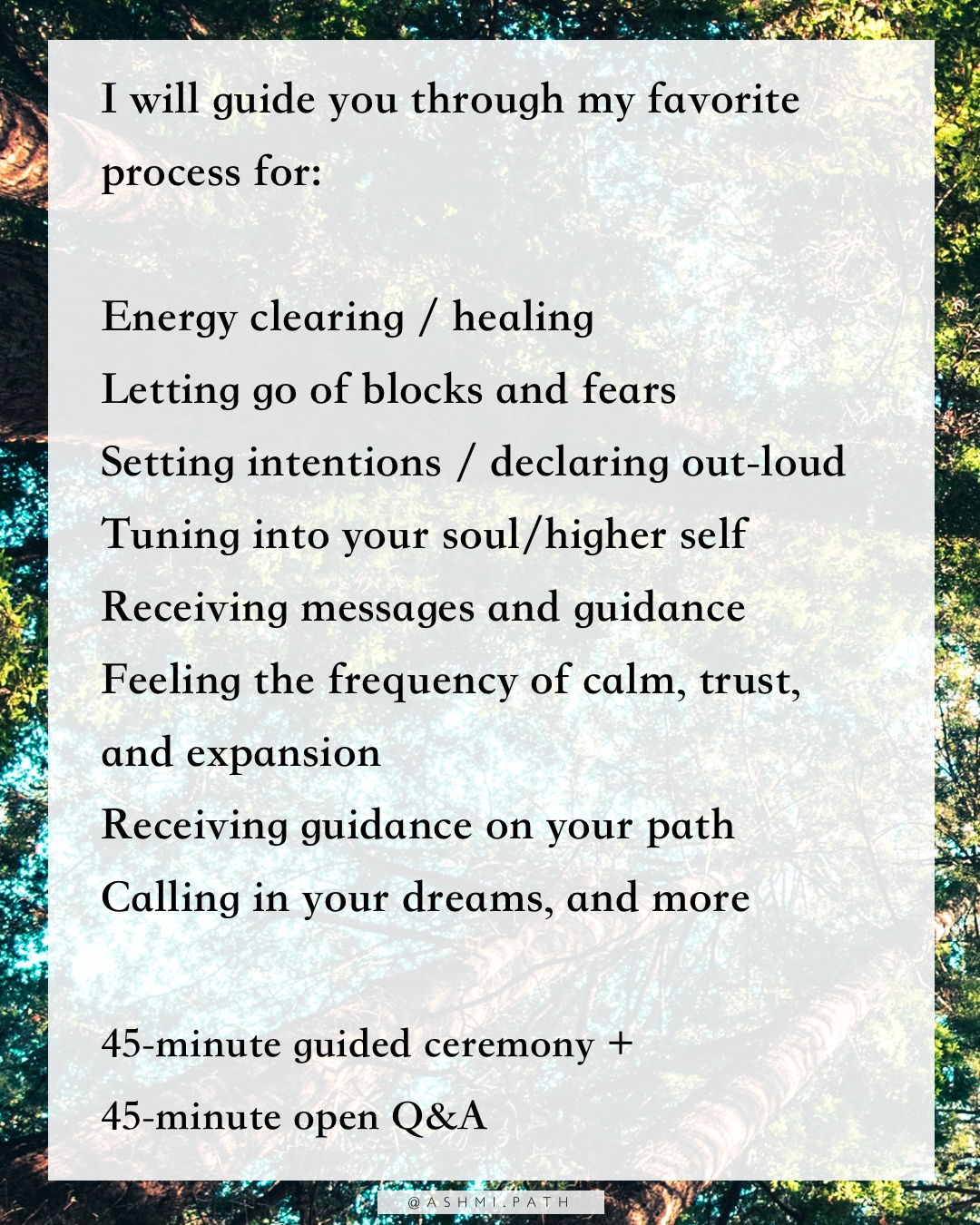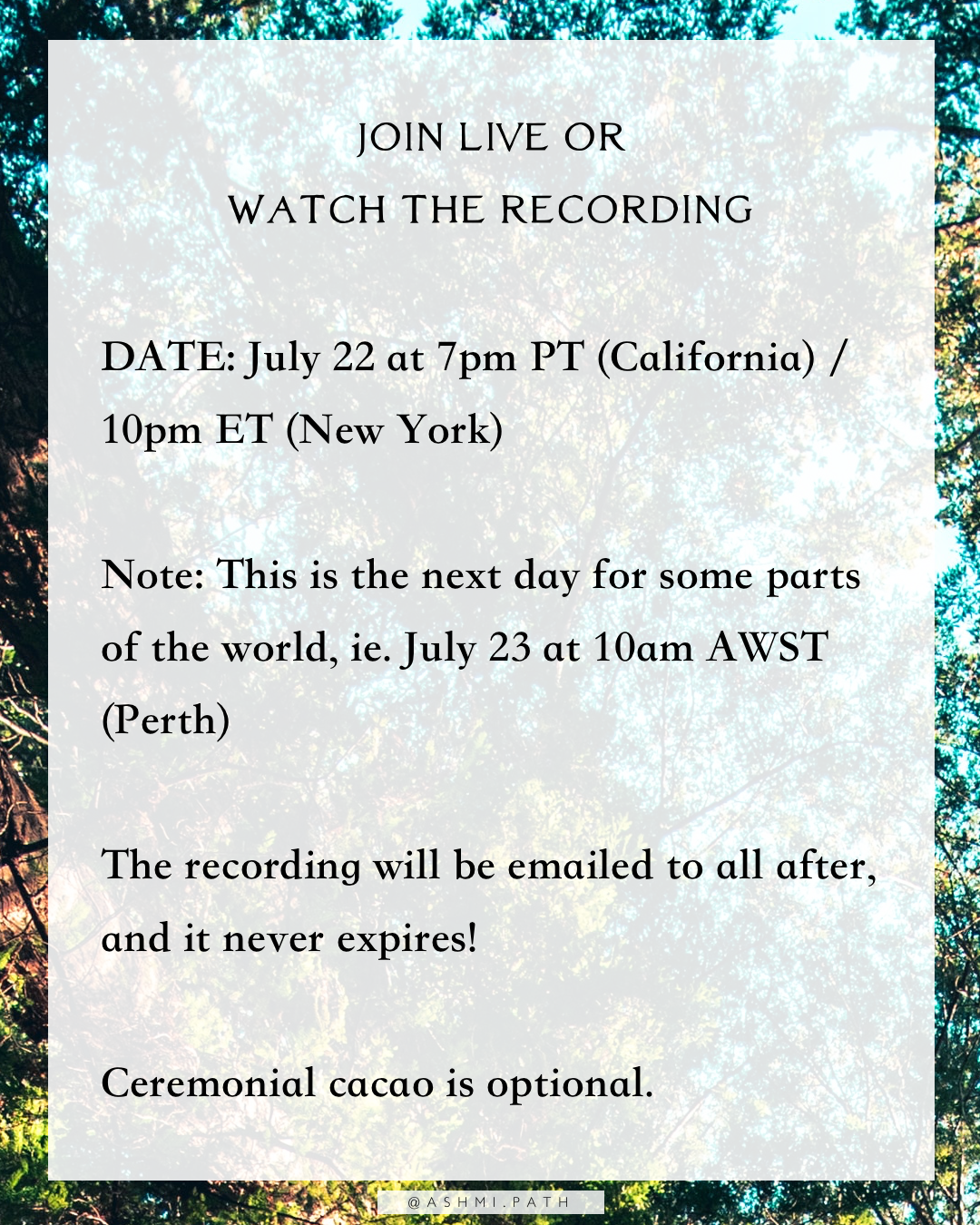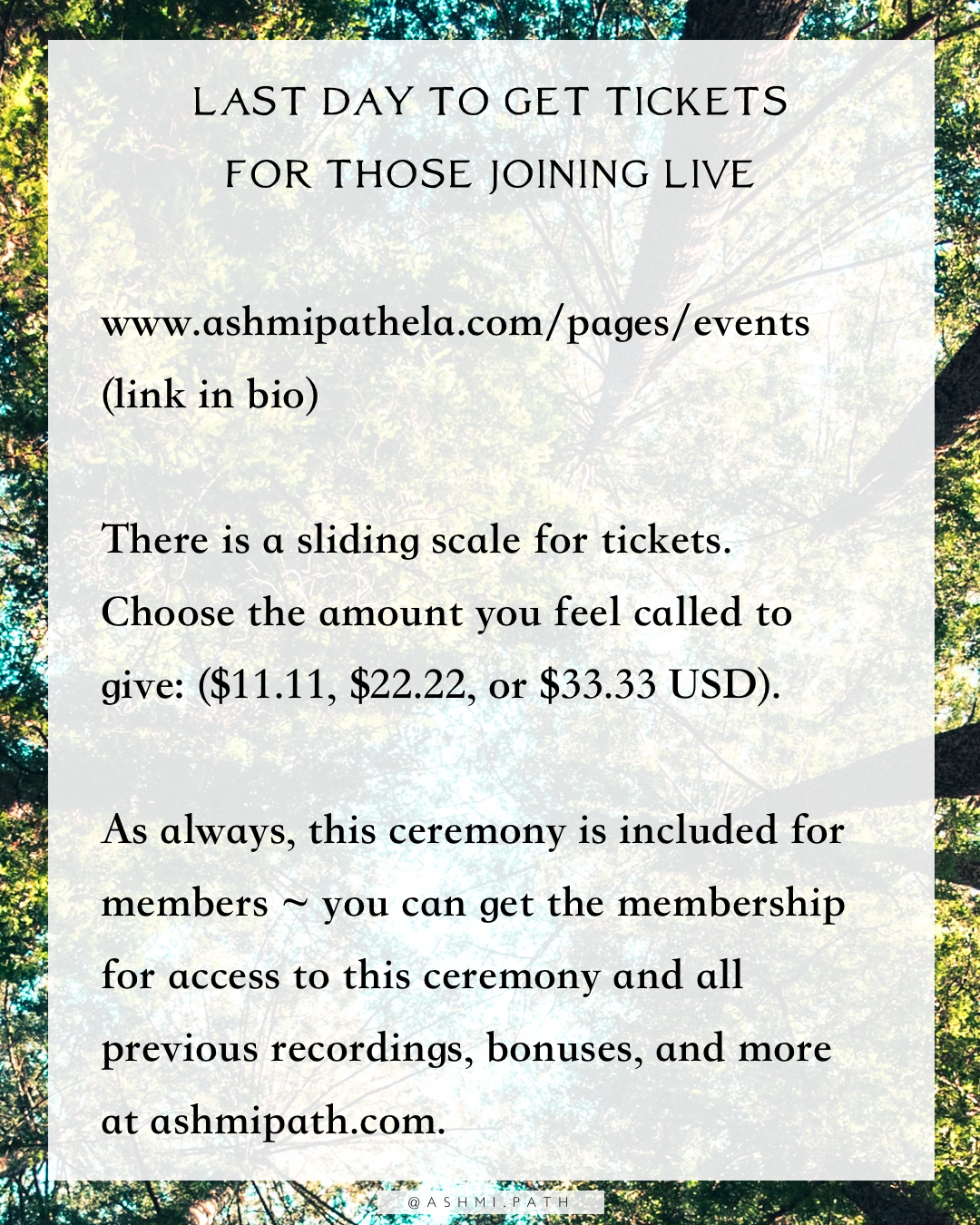 We all do this to some extent...
YOU ARE LETTING GO OF NEEDING TO ENERGETICALLY PUSH OTHERS DOWN IN ORDER TO FEEL BETTER ABOUT YOURSELF.
This is a common human habit, and it often happens unconsciously.
Some ways you may energetically push others down (especially family or friends):
— Comparing yourself to others
— Judging others
— Projecting your judgments upon others
— Needing others to be 'lesser than' in some way so you feel safer
— Focusing on others' weaknesses
— Focusing on what you want to say in conversation vs. actively listening
— Feeling secretly relieved when others are struggling more than you
— Blaming others for judging you
— Not seeing others as their highest selves
As you let go of these unconscious and semi-conscious patterns, as you give yourself the energy of love that you're trying to "take" from others — you integrate more of your wholeness, your light.
YOU DON'T NEED TO PUT OTHERS DOWN TO FEEL SAFE IN YOUR BEING.
YOU DON'T NEED OTHERS TO GIVE YOU THE LOVE YOU CRAVE, BECAUSE YOU CAN GIVE IT TO YOURSELF.
YOU DON'T NEED OTHERS TO BE A CERTAIN WAY, SO THAT YOU CAN LOVE YOURSELF.
The next online ceremony is tomorrow!!
Embodying the Goddess / God in You
A guided journey and energetic shift into:
— Clearing the fear of being seen AS your light
— Tuning into your Goddess / God / Queen / King energy
— Letting go of dimming your light
— Walking through the portal into your highest self
— Anchoring the big energy that you are so you can show up more fully in the world
— Calling in the wisdom and gifts of all aspects of your soul
I will guide you through my favorite process for:
Energy clearing / healing
Letting go of blocks and fears
Setting intentions / declaring out-loud
Tuning into your soul/higher self
Receiving messages and guidance
Feeling the frequency of calm, trust, and expansion
Receiving clarity and guidance on your path
Calling in your dreams
And more
JOIN LIVE OR WATCH THE RECORDING
DATE: July 22 at 7pm PT (California) / 10pm ET (New York)
Note: This is the next day for some parts of the world, ie. July 23 at 10am AWST (Perth)
The recording will be emailed to all after, and it never expires!
TICKETS
www.ashmipathela.com/pages/events
There is a sliding scale for tickets.
Choose the amount you feel called to give: ($11.11, $22.22, or $33.33 USD).
As always, this ceremony is included for members ~ you can get the membership for access to this ceremony and all previous recordings, bonuses, and more at ashmipath.com.
Written with love,
Ashmi