Dreaming of What is New, What is Possible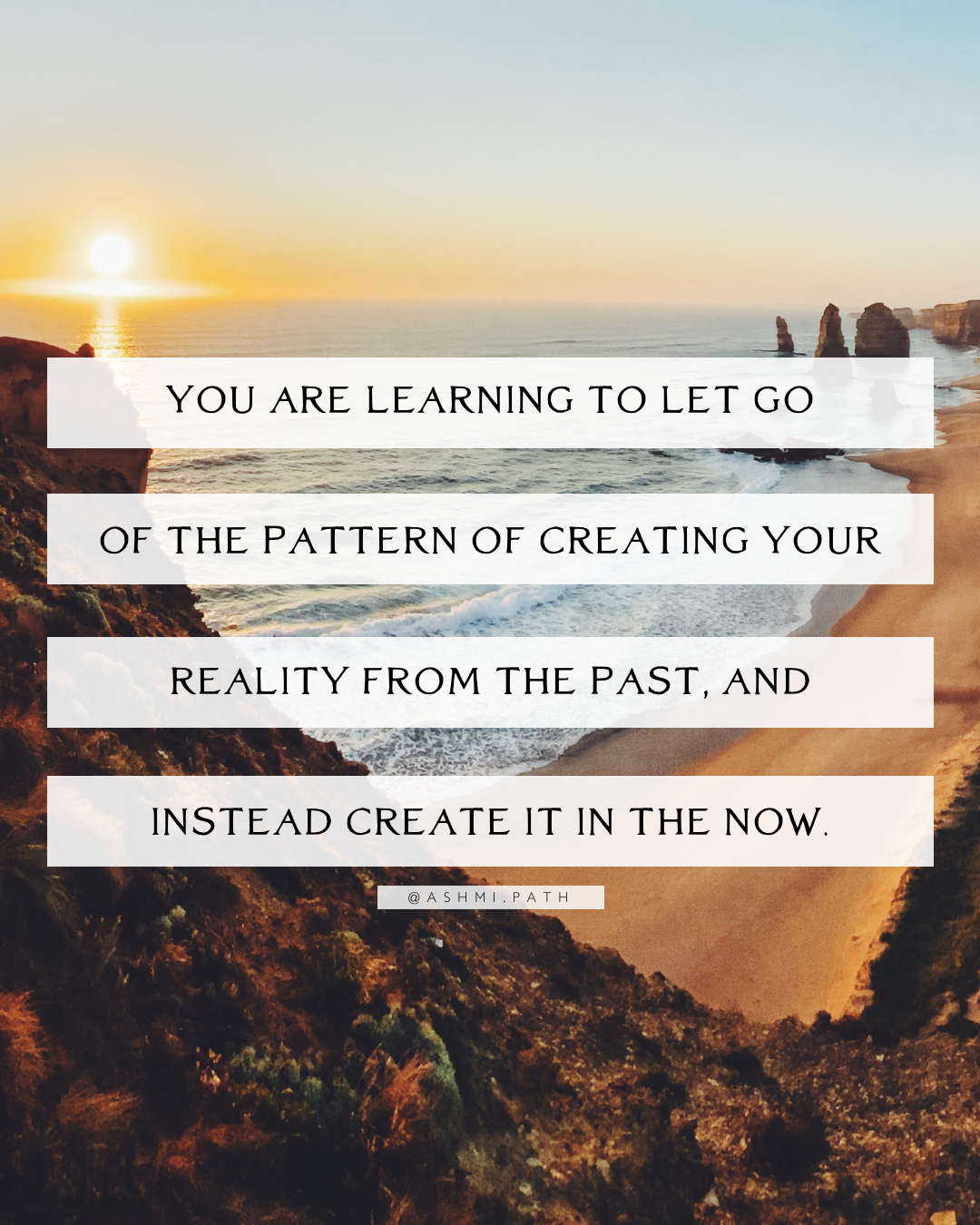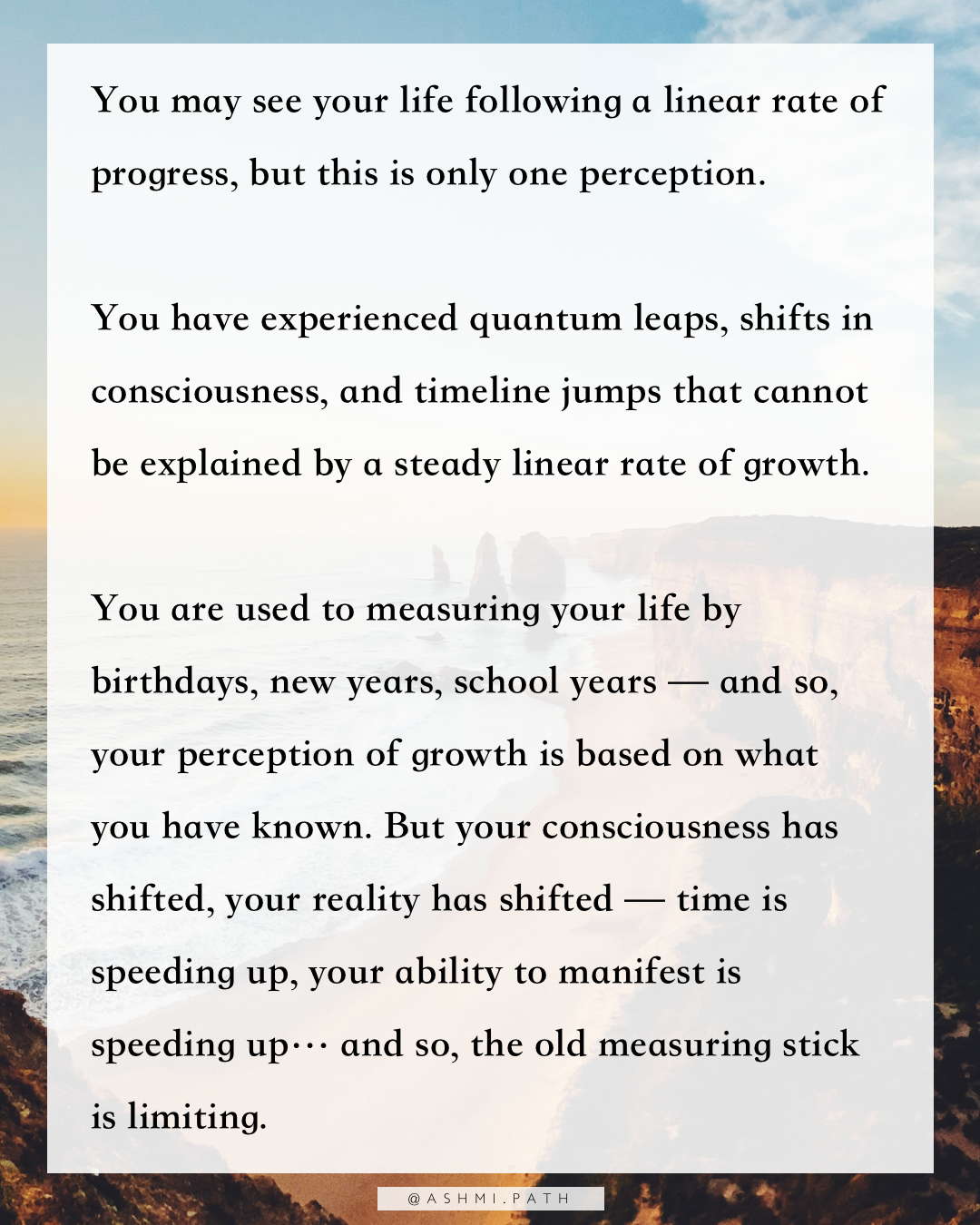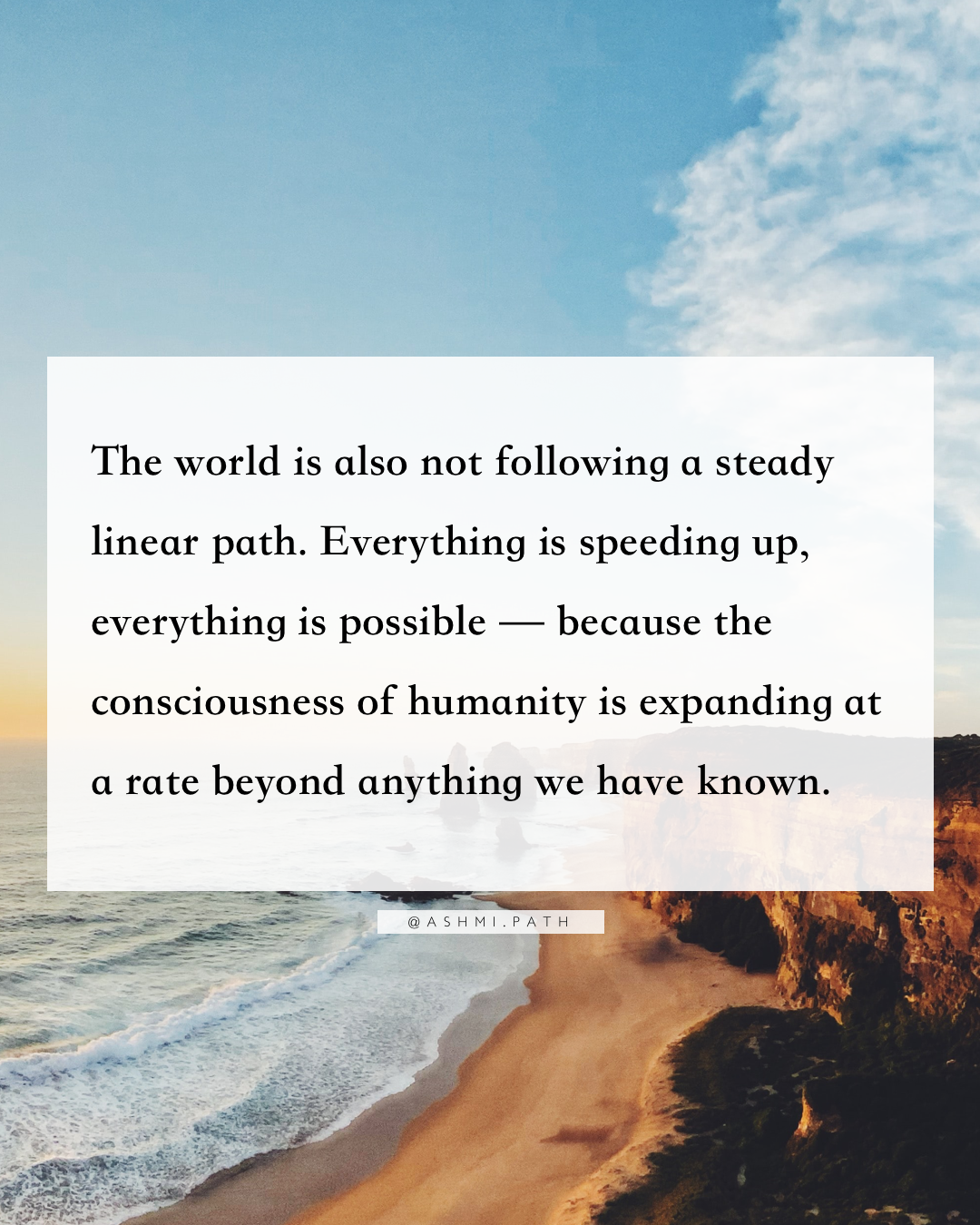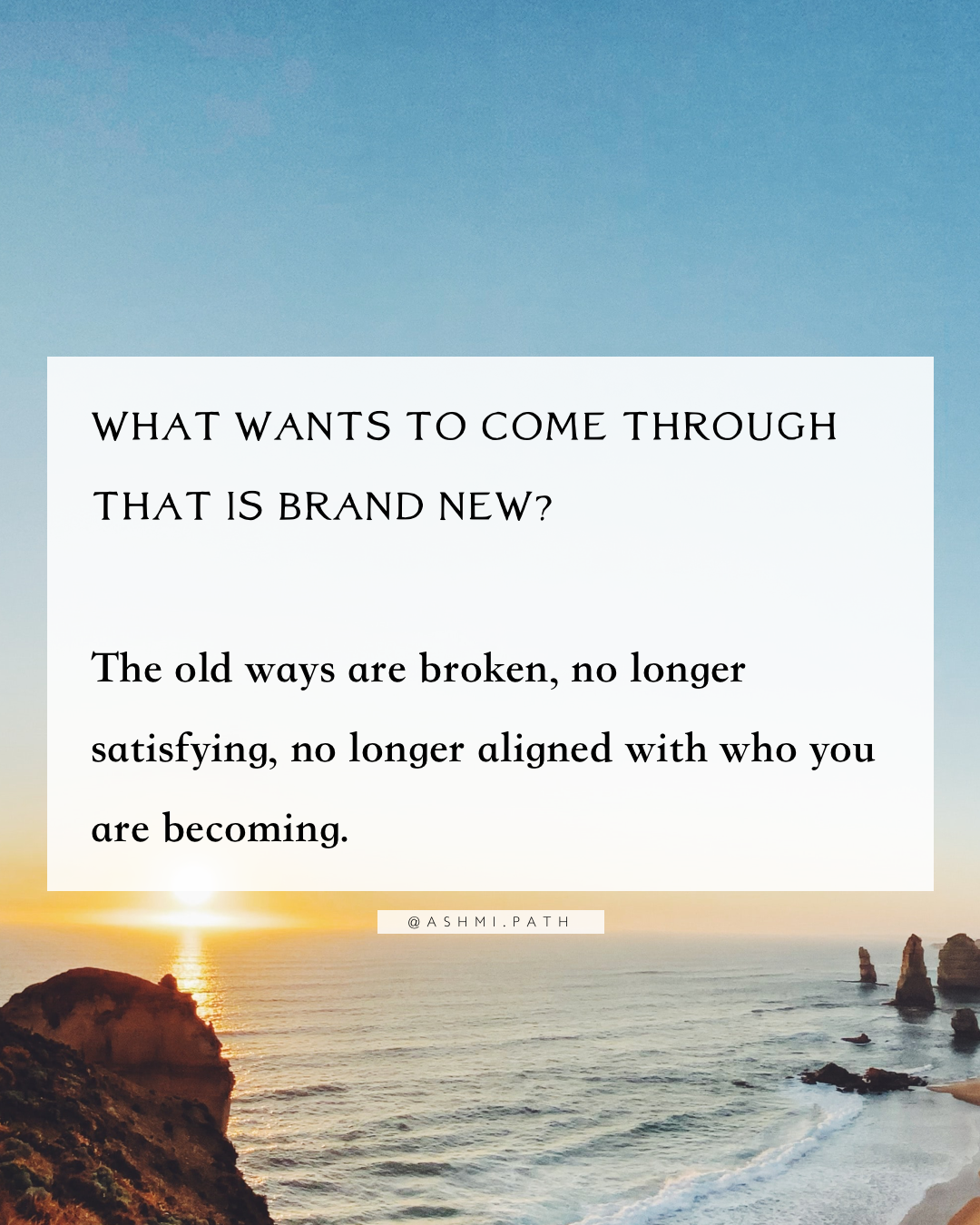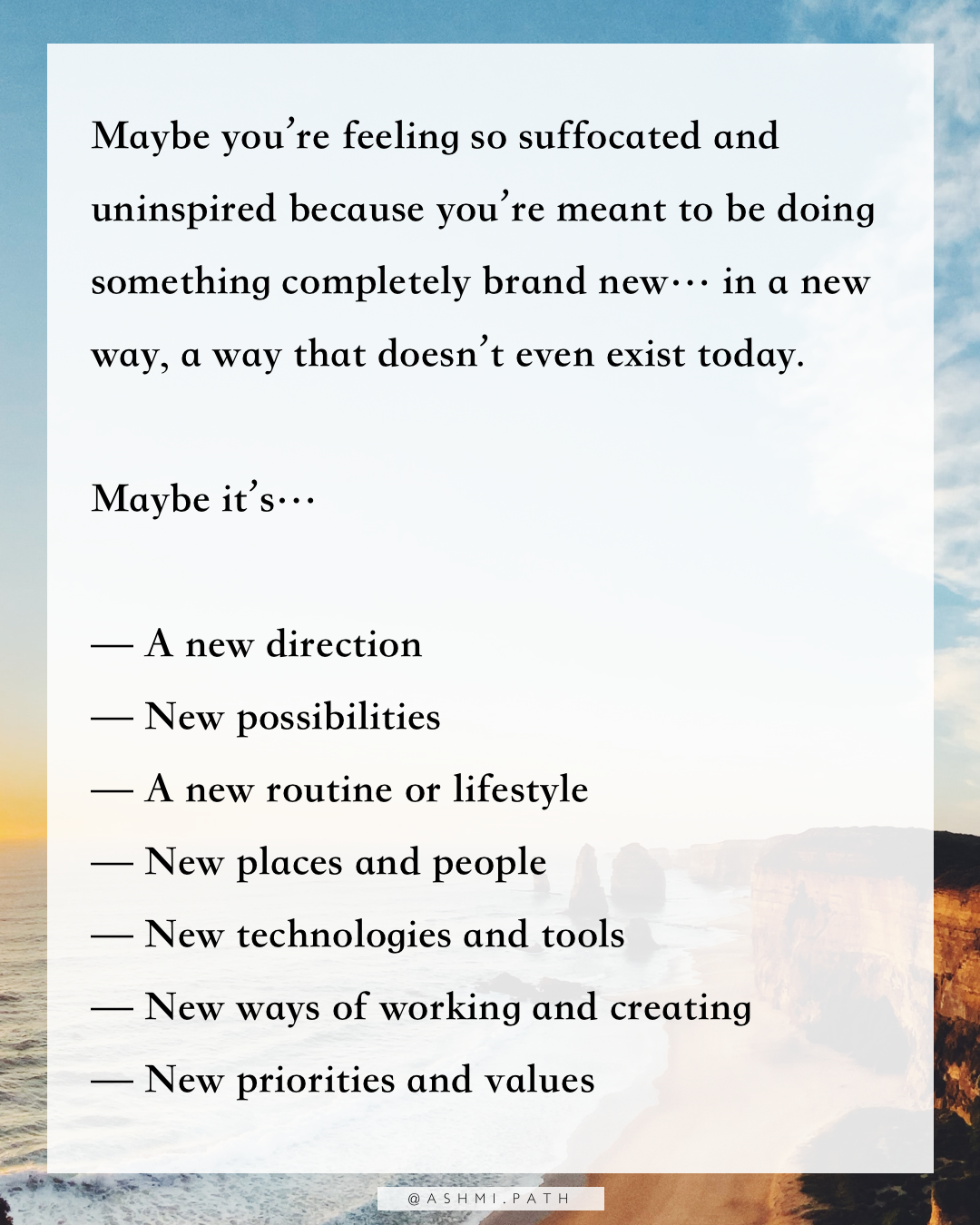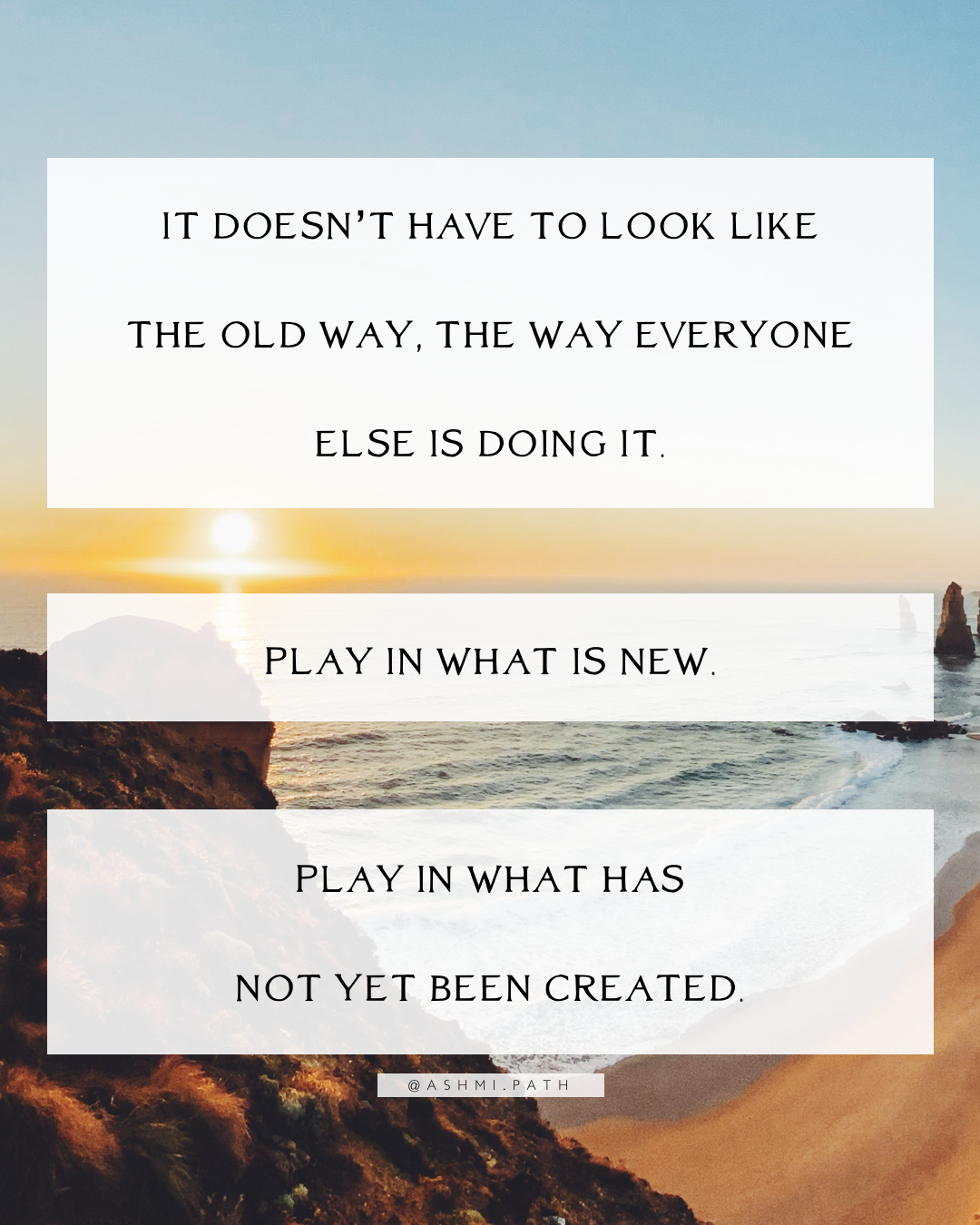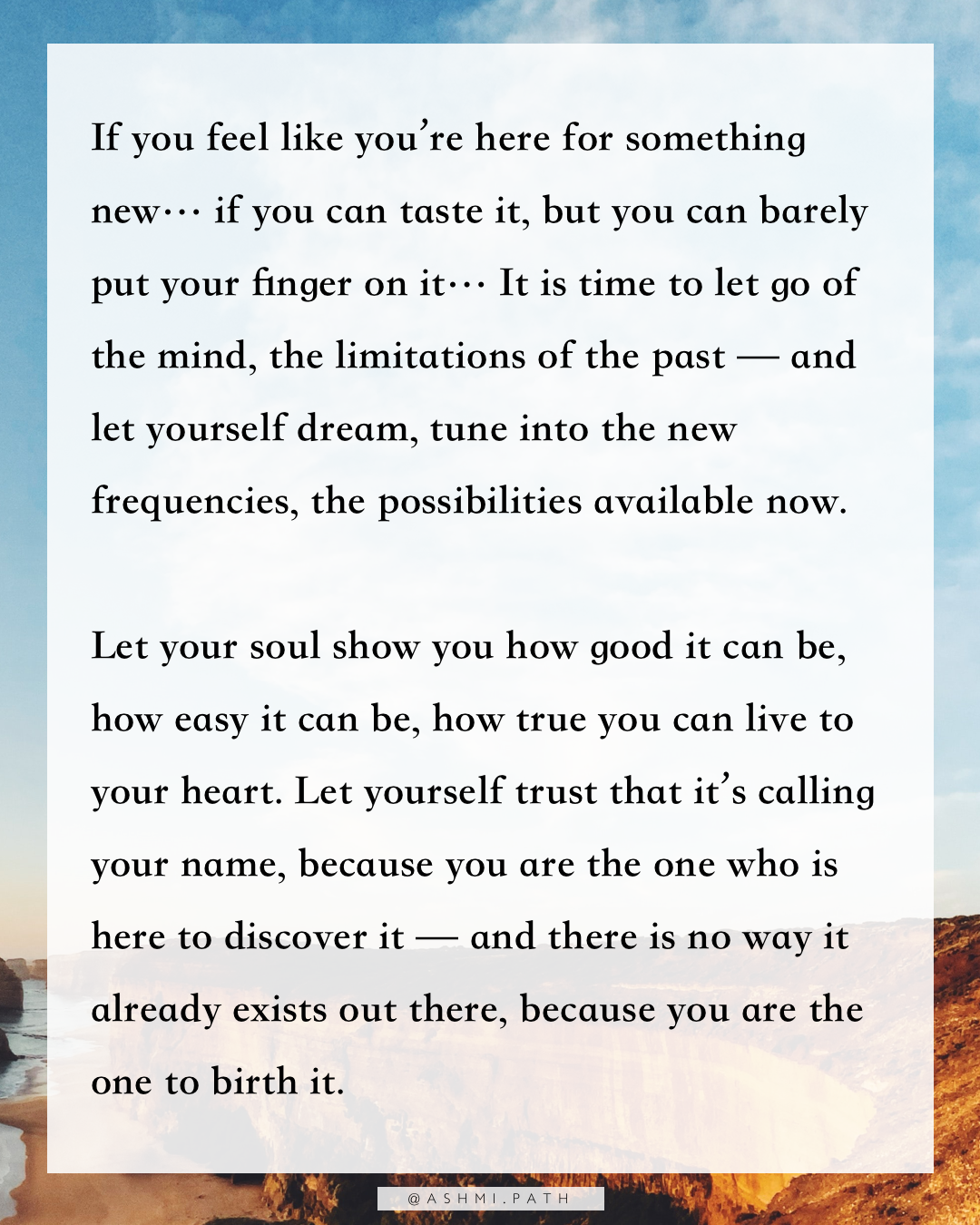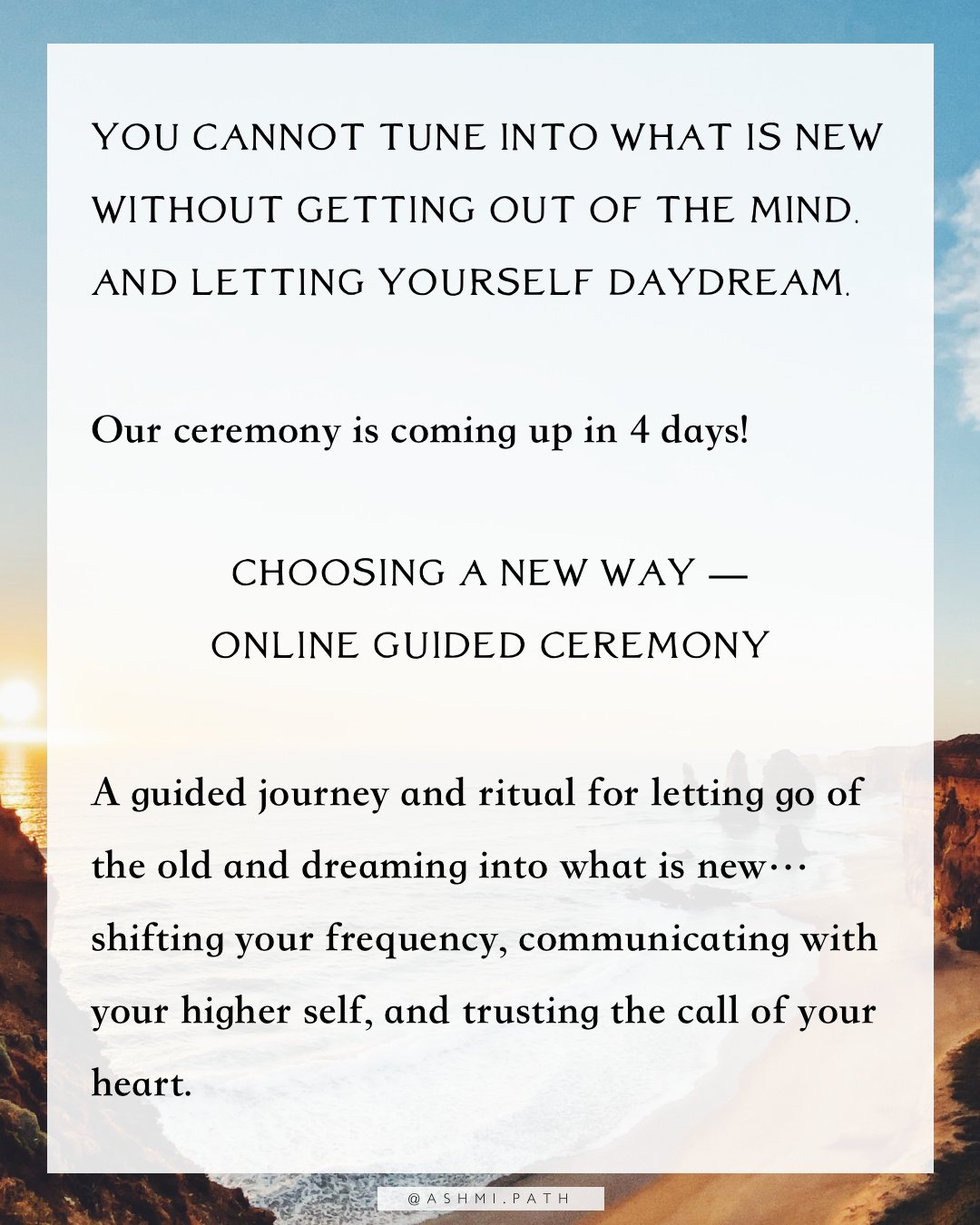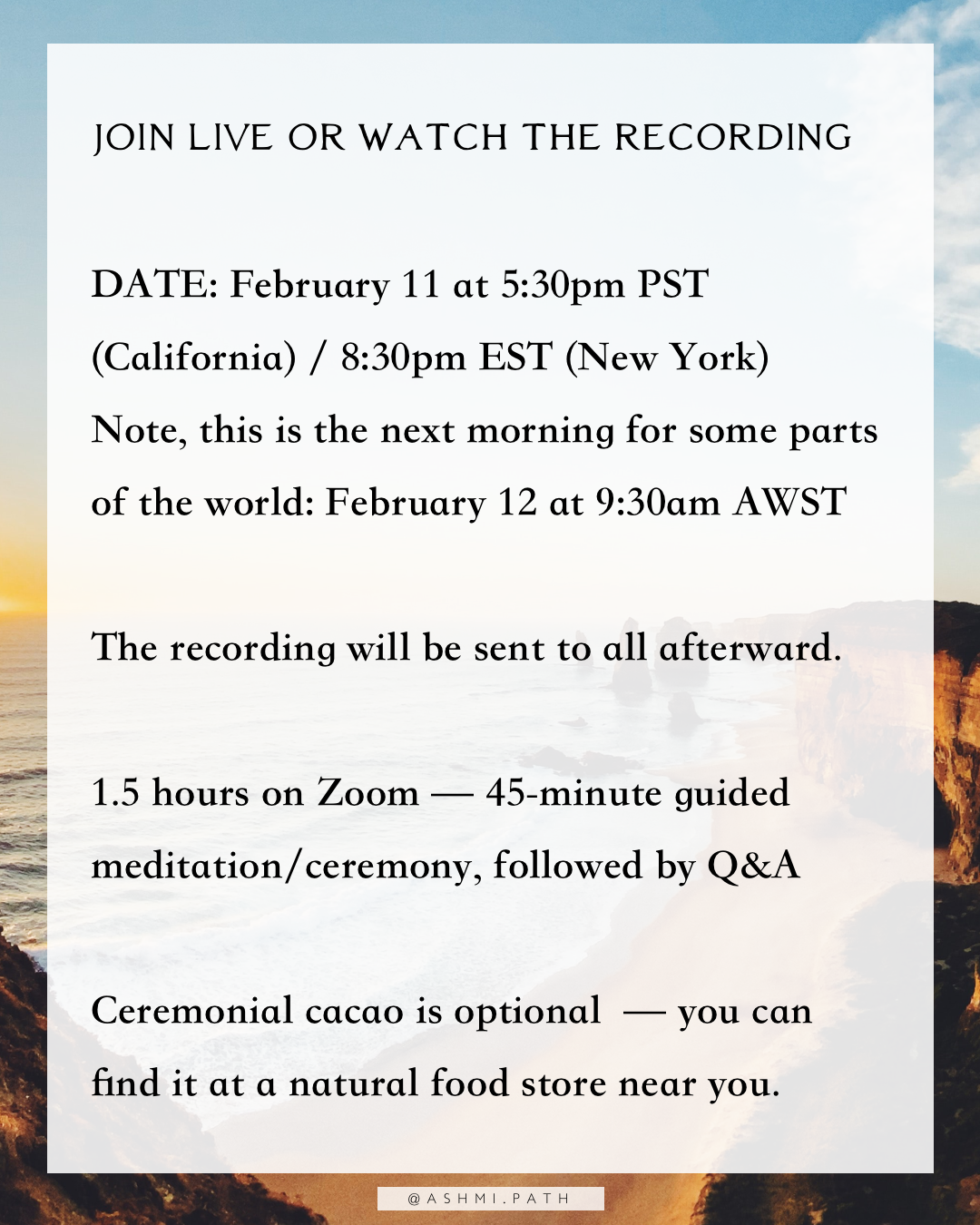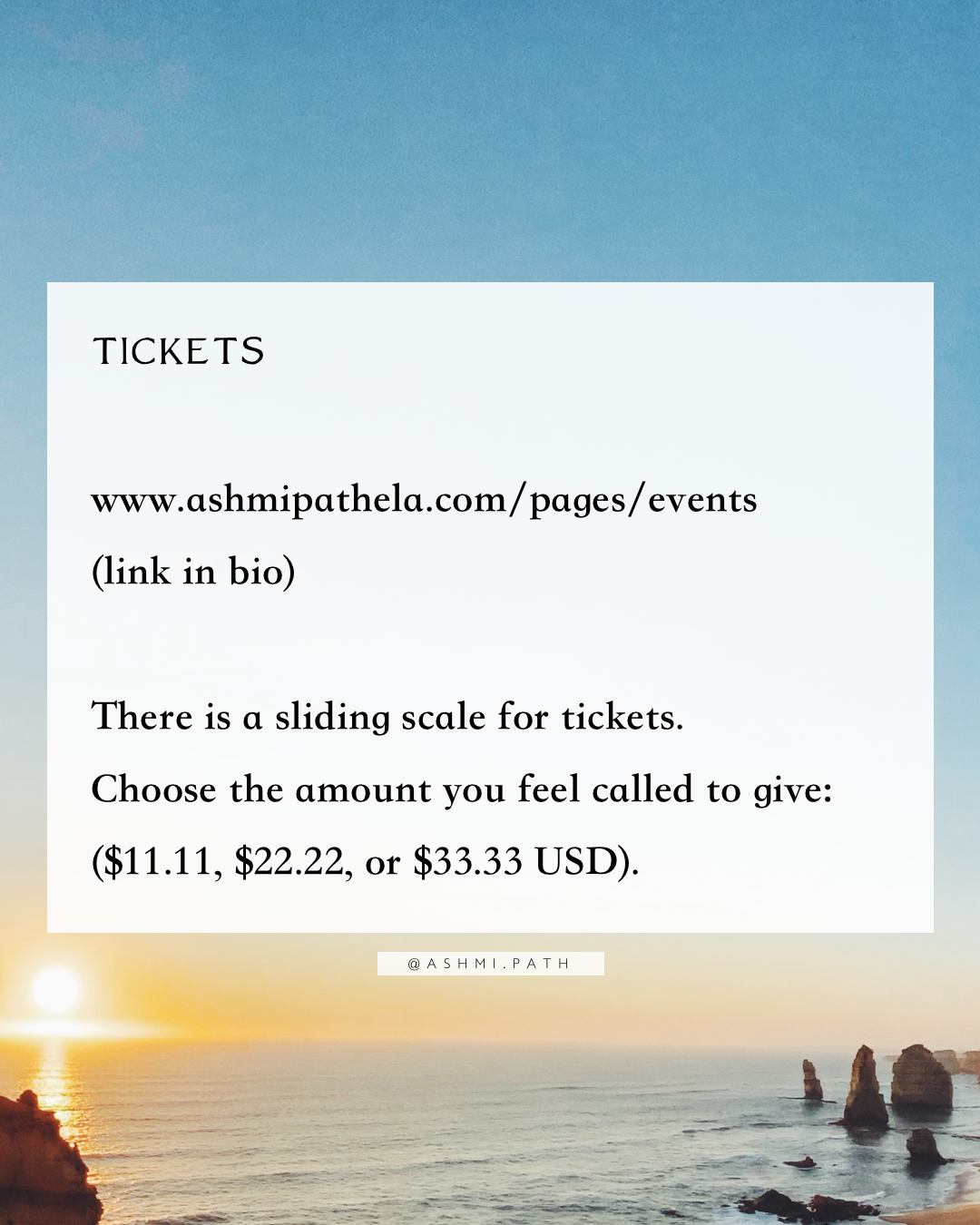 You are learning to let go of the pattern of creating your reality from the past, and instead create it in the now.
You may see your life following a linear rate of progress, but this is only one perception.
You have experienced quantum leaps, shifts in consciousness, and timeline jumps that cannot be explained by a steady linear rate of growth.
You are used to measuring your life by birthdays, new years, school years — and so, your perception of growth is based on what you have known. But your consciousness has shifted, your reality has shifted — time is speeding up, your ability to manifest is speeding up… and so, the old measuring stick is limiting.
The world is also not following a steady linear path. Everything is speeding up, everything is possible — because the consciousness of humanity is expanding at a rate beyond anything we have known.
WHAT WANTS TO COME THROUGH THAT IS BRAND NEW?
The old ways are broken, no longer satisfying, no longer aligned with who you are becoming.
Maybe you're feeling so suffocated and uninspired because you're meant to be doing something completely brand new… a new way, in a way that doesn't even exist today.
Maybe it's…
— A new direction
— New possibilities
— A new routine or lifestyle
— New places and people
— New technologies and tools
— New ways of working and creating
— New priorities and values
IT DOESN'T HAVE TO LOOK LIKE THE OLD WAY, THE WAY EVERYONE ELSE IS DOING IT.
PLAY IN WHAT IS NEW.
PLAY IN WHAT HAS NOT YET BEEN CREATED.
If you feel like you're here for something new… if you can taste it, but you can barely put your finger on it… It is time to let go of the mind, the limitations of the past — and let yourself dream, tune into the new frequencies, the possibilities available now.
Let your soul show you how good it can be, how easy it can be, how true you can live to your heart. Let yourself trust that it's calling your name, because you are the one who is here to discover it — and there is no way it already exists out there, because you are the one to birth it.
YOU CANNOT TUNE INTO WHAT IS NEW WITHOUT GETTING OUT OF THE MIND. AND LETTING YOURSELF DAYDREAM.
Our ceremony is coming up in 4 days!
CHOOSING A NEW WAY — ONLINE GUIDED CEREMONY
A guided journey and ritual for letting go of the old and dreaming into what is new… shifting your frequency, communicating with your higher self, and trusting the call of your heart.
JOIN LIVE OR WATCH THE RECORDING
DATE: February 11 at 5:30pm PST (California) / 8:30pm EST (New York)
Note, this is the next morning for some parts of the world: February 12 at 9:30am AWST (Perth)
You can watch the recording afterward if you cannot make it live.
Format: 1.5 hour group video call on Zoom
Guided ceremony/meditation: 45 minutes
Open sharing and Q&A: 45 minutes
You are welcome to join via video or just listen in, whatever feels best to you! Ceremonial cacao is optional  — you can find it at a natural food store near you.
TICKETS
www.ashmipathela.com/pages/events
There is a sliding scale for tickets.
Choose the amount you feel called to give: ($11.11, $22.22, or $33.33 USD).
Written with love,
Ashmi