Everything is Breaking ~ The Crumbling 3D World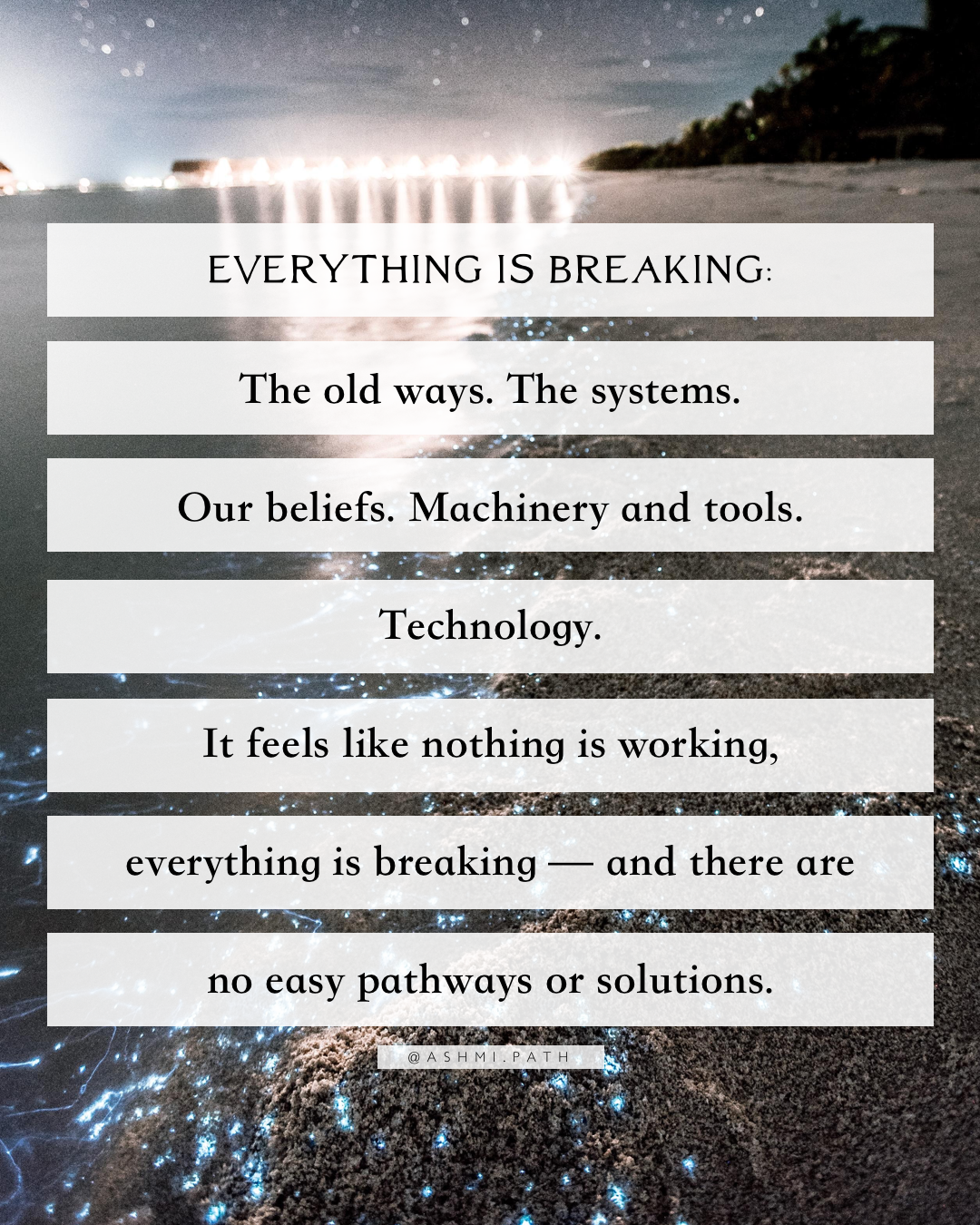 Sending all of you so much love and a massive hug.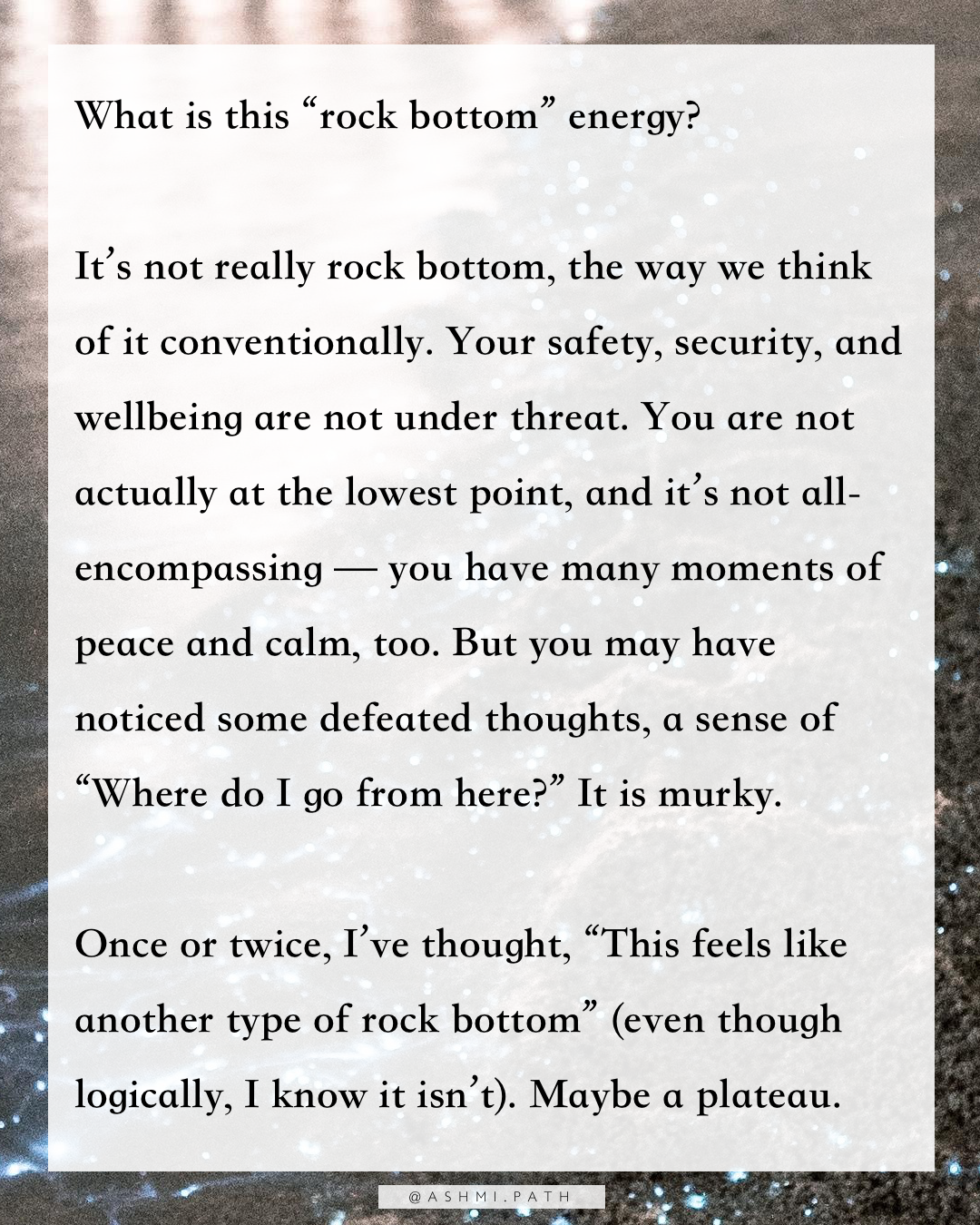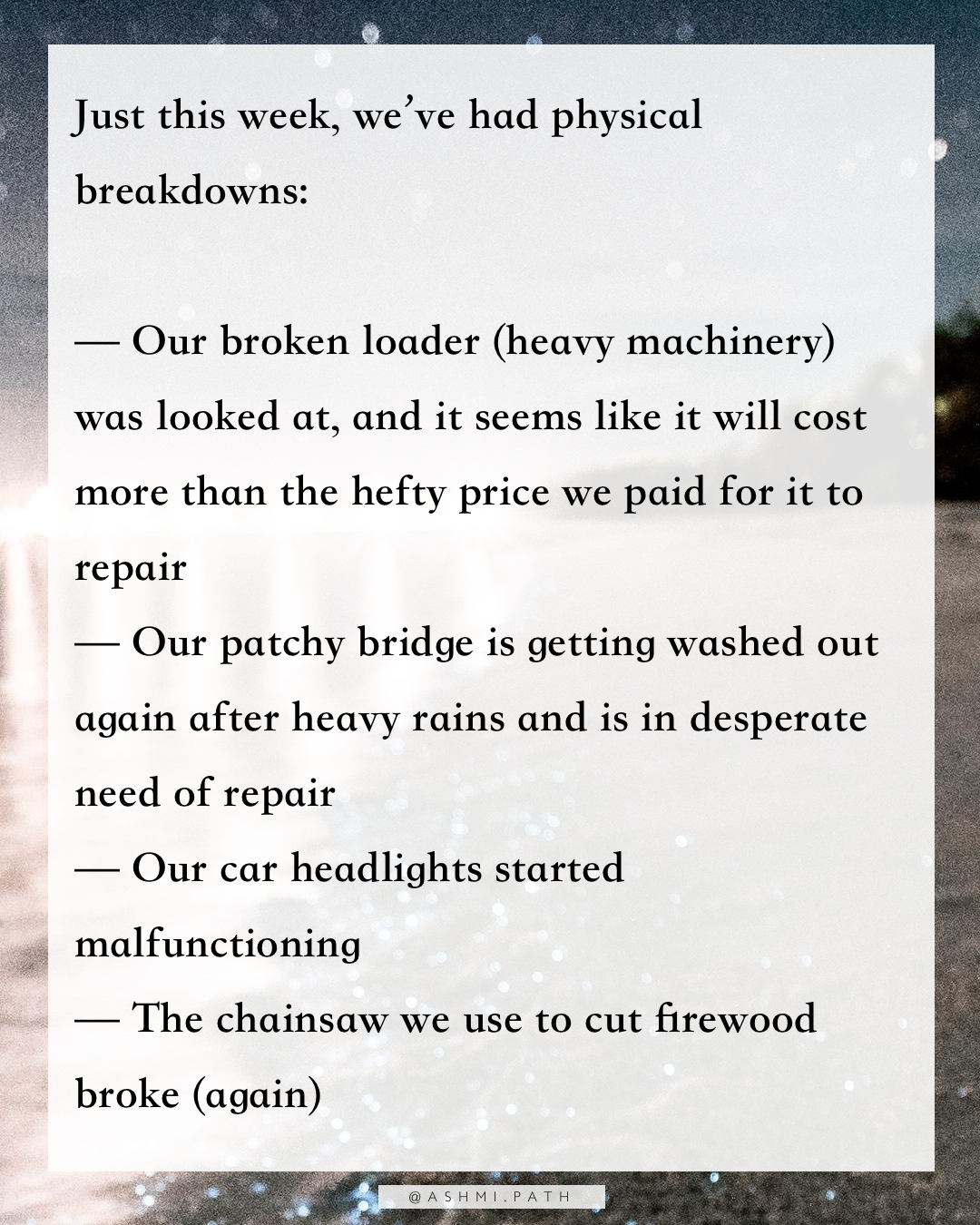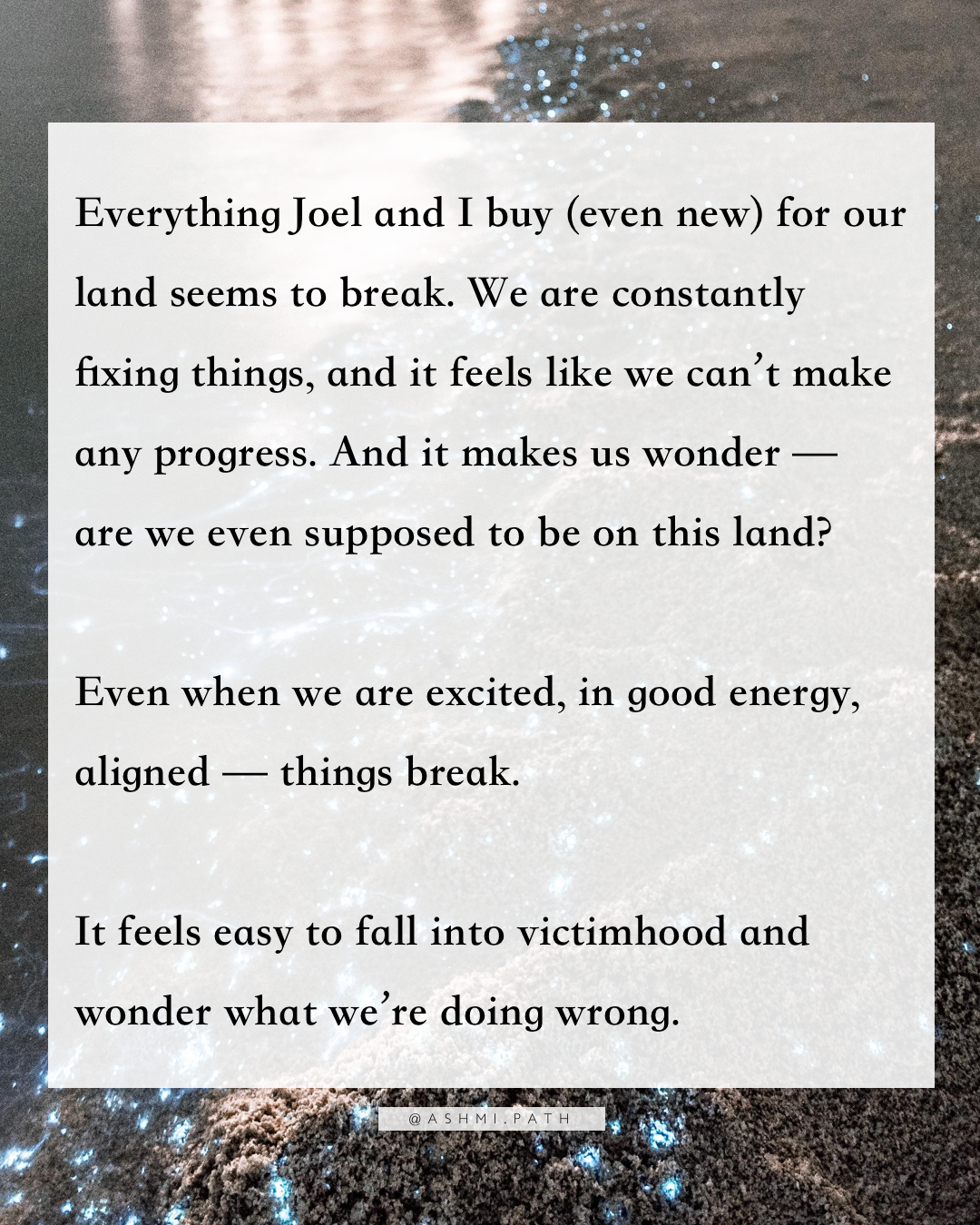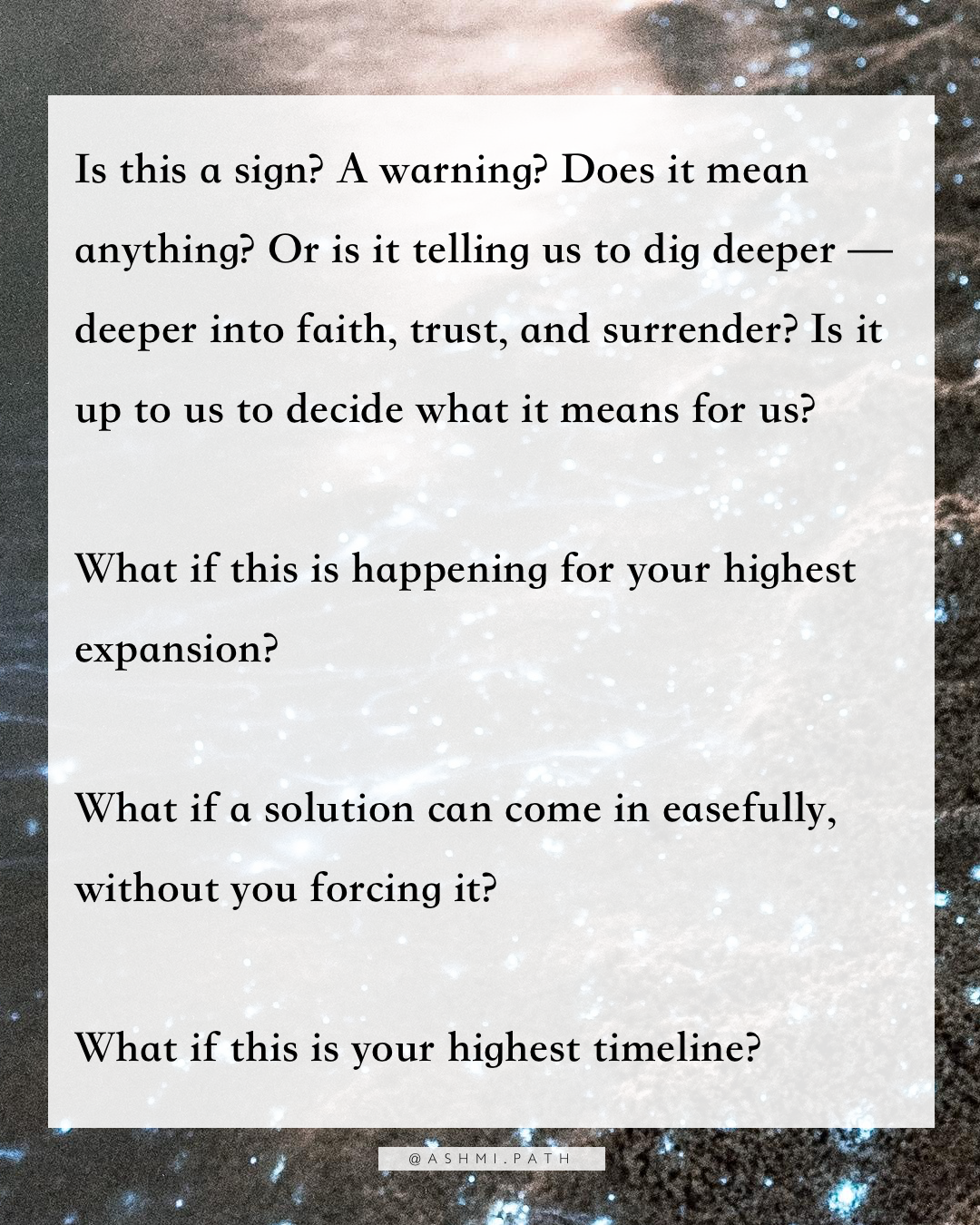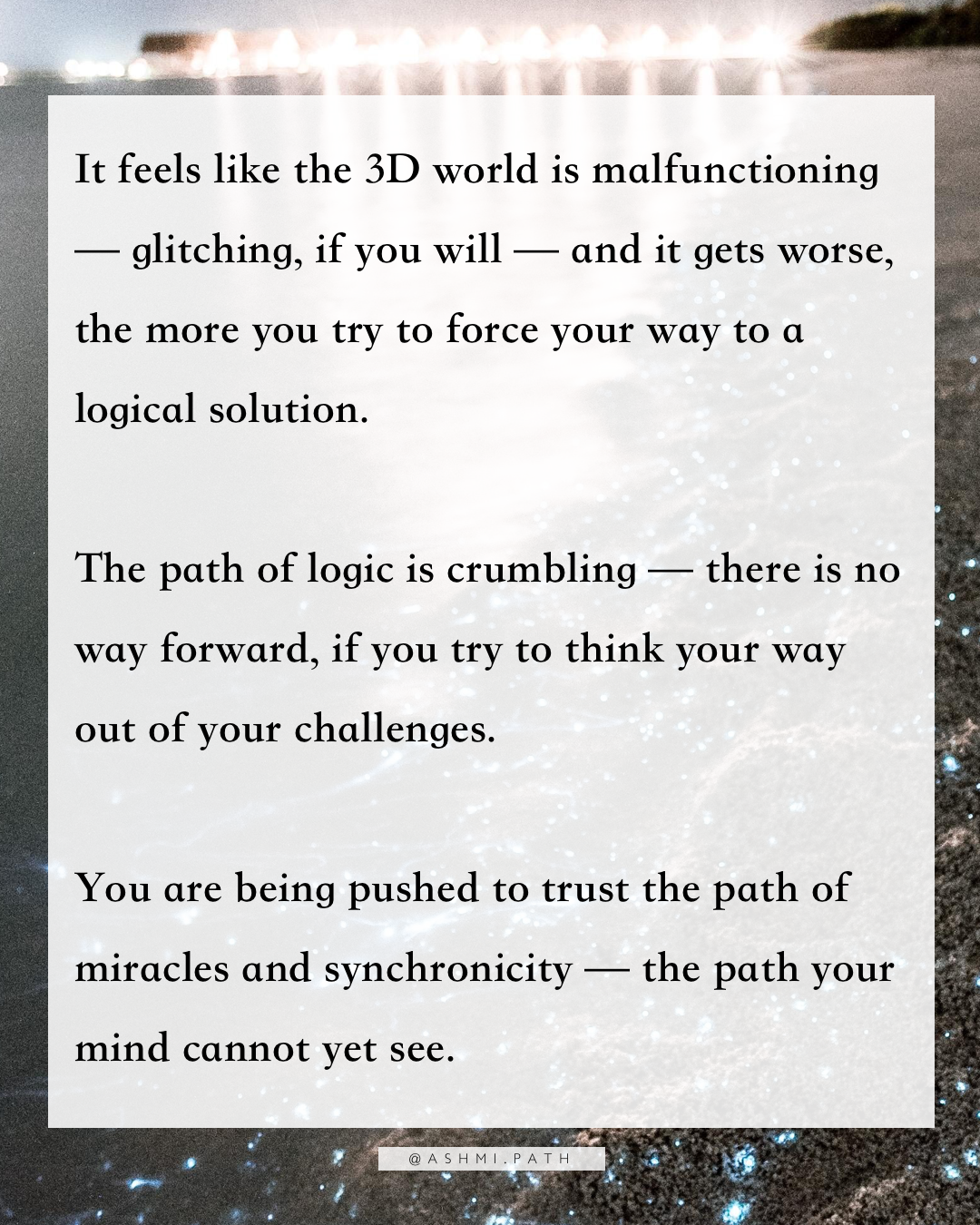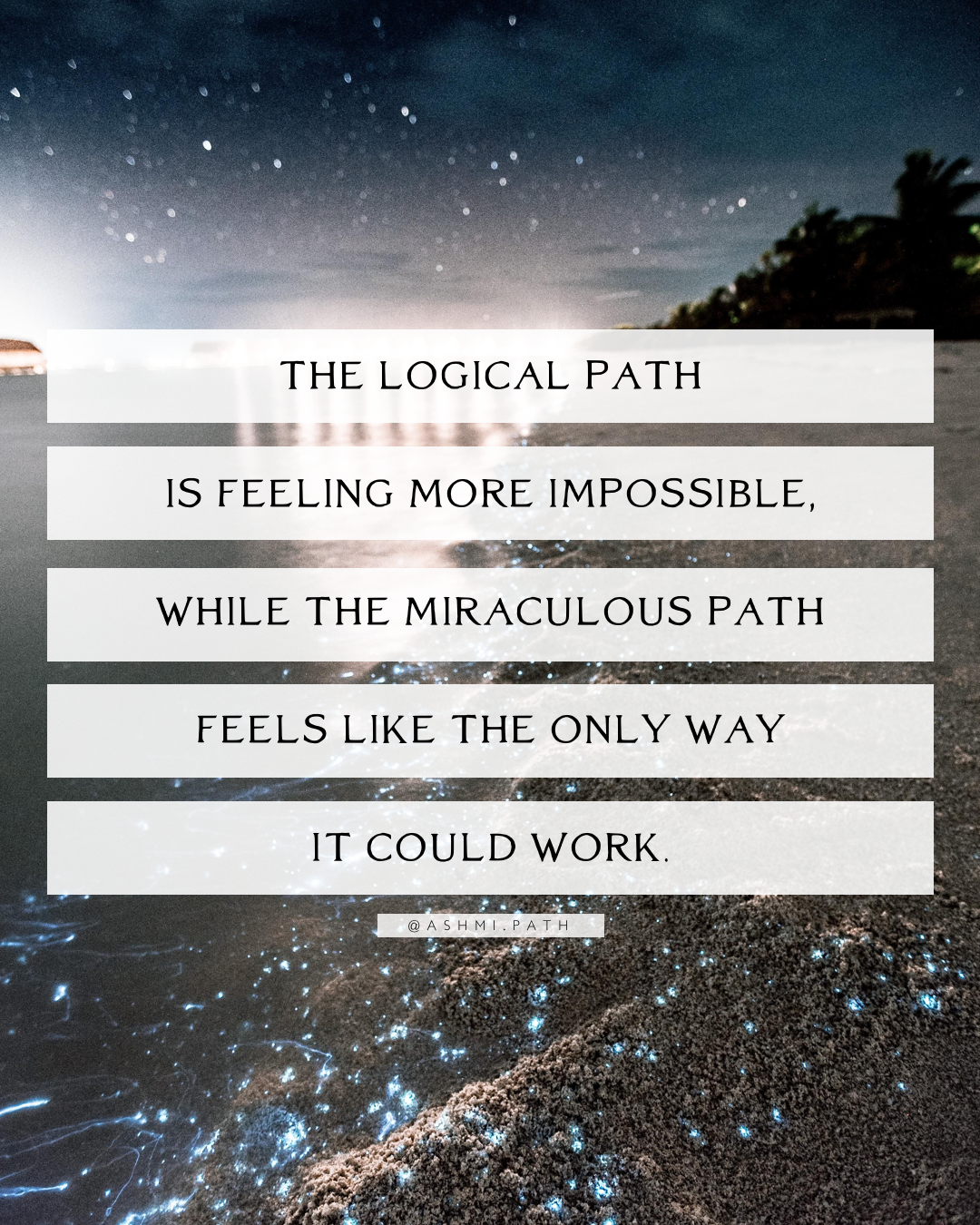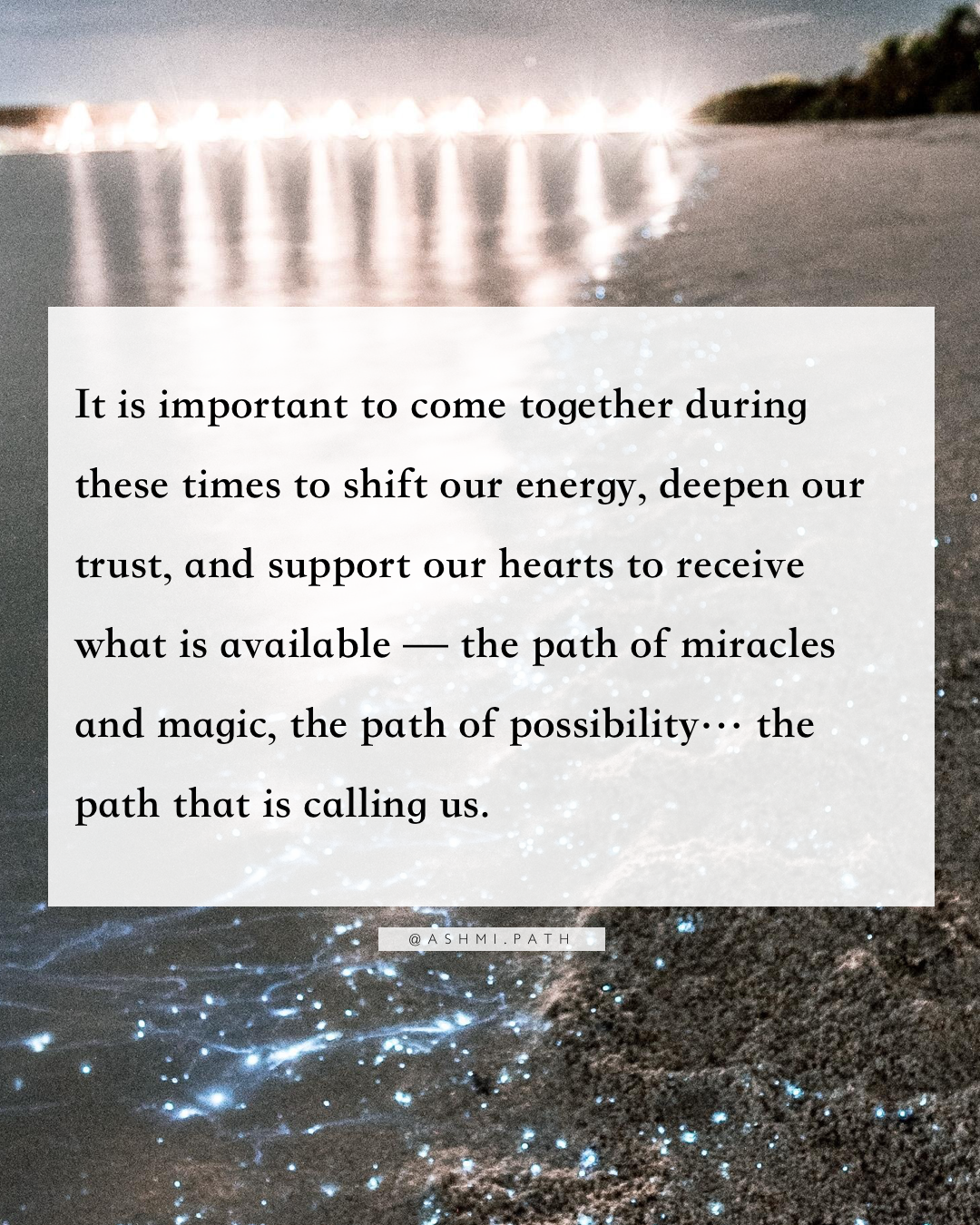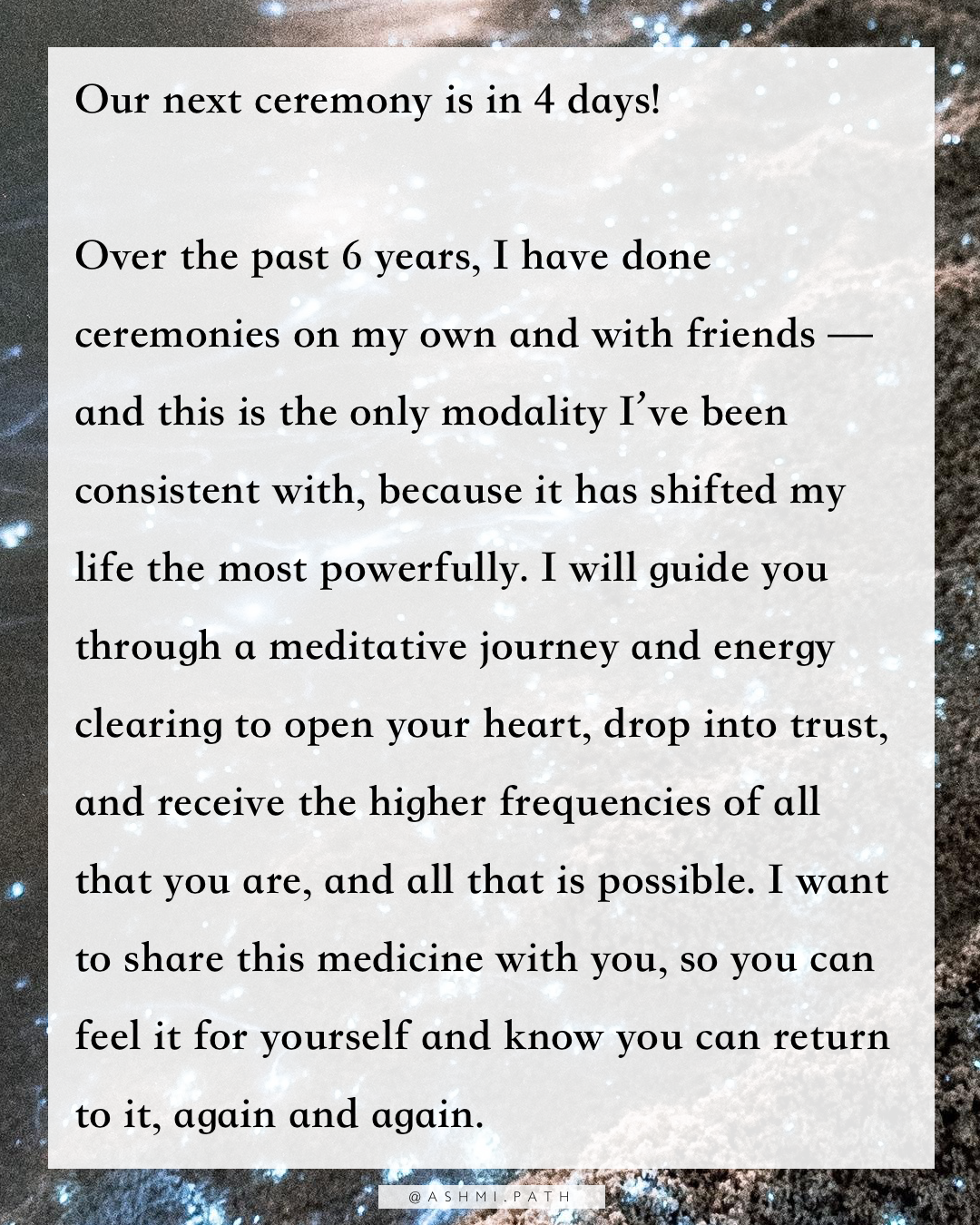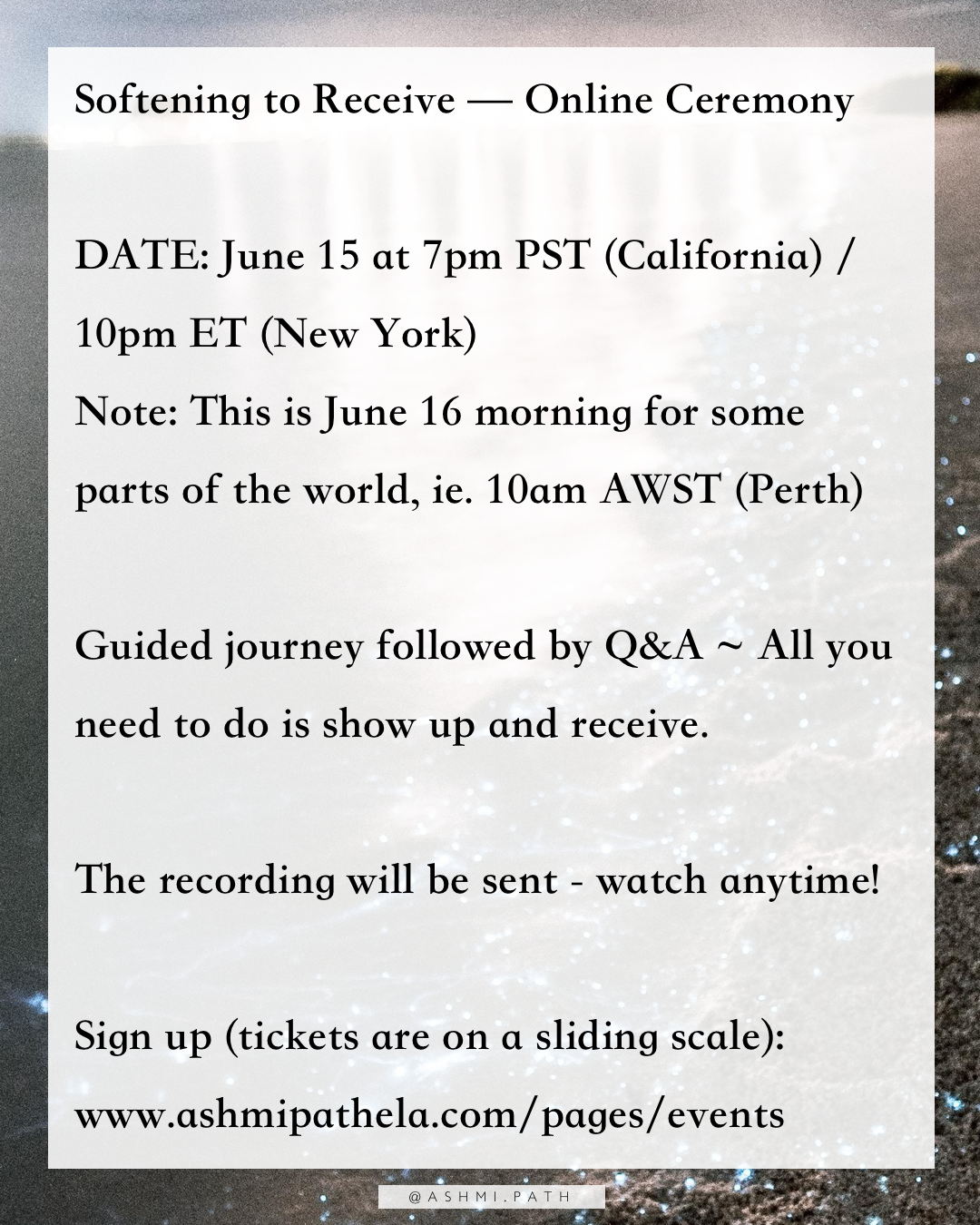 EVERYTHING IS BREAKING:
The old ways. The systems. Our beliefs. Machinery and tools. Technology.
It feels like nothing is working, everything is breaking — and there are no easy pathways or solutions.
What is this "rock bottom" energy?
It's not really rock bottom, the way we think of it conventionally. Your safety, security, and wellbeing are not under threat. You are not actually at the lowest point, and it's not all-encompassing — you have many moments of peace and calm, too. But you may have noticed some defeated thoughts, a sense of "Where do I go from here?" It is murky.
Once or twice, I've thought, "This feels like another type of rock bottom" (even though logically, I know it isn't). Maybe a plateau.
Just this week, we've had physical breakdowns:
— Our broken loader (heavy machinery) was looked at, and it seems like it will cost more than the hefty price we paid for it to repair
— Our patchy bridge is getting washed out again after heavy rains and is in desperate need of repair
— Our car headlights started malfunctioning
— The chainsaw we use to cut firewood broke (again)
Everything Joel and I buy (even new) for our land seems to break. We are constantly fixing things, and it feels like we can't make any progress. And it makes us wonder — are we even supposed to be on this land?
Even when we are excited, in good energy, aligned — things break.
It feels easy to fall into victimhood and wonder what we're doing wrong.
Is this a sign? A warning? Does it mean anything? Or is it telling us to dig deeper — deeper into faith, trust, and surrender? Is it up to us to decide what it means for us?
What if this is happening for your highest expansion?
What if a solution can come in easefully, without you forcing it?
What if this is your highest timeline?
It feels like the 3D world is malfunctioning — glitching, if you will — and it gets worse, the more you try to force your way to a logical solution.
The path of logic is crumbling — there is no way forward, if you try to think your way out of your challenges.
You are being pushed to trust the path of miracles and synchronicity — the path your mind cannot yet see.
THE LOGICAL PATH IS FEELING MORE IMPOSSIBLE, WHILE THE MIRACULOUS PATH FEELS LIKE THE ONLY WAY IT COULD WORK.
It is important to come together during these times to shift our energy, deepen our trust, and support our hearts to receive what is available — the path of miracles and magic, the path of possibility… the path that is calling us.
Our next ceremony is in 4 days!
Over the past 6 years, I have done ceremonies on my own and with friends — and this is the only modality I've been consistent with, because it has shifted my life the most powerfully. I will guide you through a meditative journey and energy clearing to open your heart, drop into trust, and receive the higher frequencies of all that you are, and all that is possible. I want to share this medicine with you, so you can feel it for yourself and know you can return to it, again and again.
Softening to Receive — Guided Ceremony
— Dissolving any barriers around your heart
— Letting go of forcing and controlling
— Opening to the fullness of love and connection
— Receiving MORE (joy, abundance, clarity, magic)
— Trusting the timing and flow of life
— Living as your most open, loving, trusting self
— Feeling safe to be seen and loving yourself as you are
JOIN LIVE OR WATCH THE RECORDING
DATE: June 15 at 7pm PST (California) / 10pm ET (New York)
Note: This is June 16 morning for some parts of the world, ie. 10am AWST (Perth)
The recording will be emailed to all after, and it never expires!
Format: 1.5 hour group video call on Zoom
Guided ceremony/meditation: 45 minutes
Open sharing and Q&A: 45 minutes
TICKETS
www.ashmipathela.com/pages/events
There is a sliding scale for tickets.
Choose the amount you feel called to give: ($11.11, $22.22, or $33.33 USD).
GET THE MEMBERSHIP FOR THE SAME PRICE
For the same price of 1 ceremony, you can get the membership to access this ceremony + 15 previous ceremony recordings + bonus audio and video messages.
Upgrade to the paid membership here: www.ashmipath.com/#/portal

You can cancel it at any time and receive access to the full 30 days of the membership. This is a great deal if you want a taste of the membership.
With love,
Ashmi