If Your Guidance has Gone Quiet...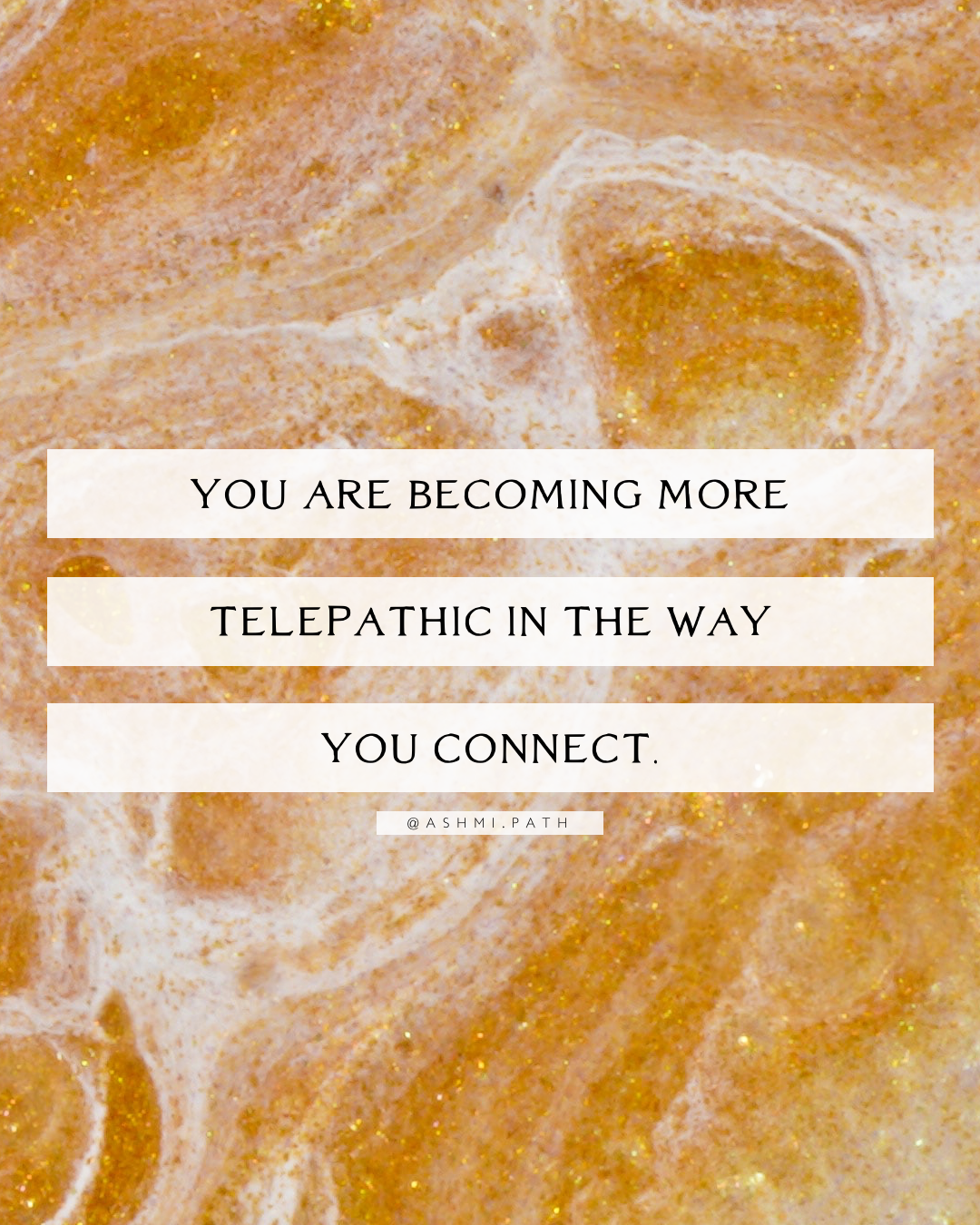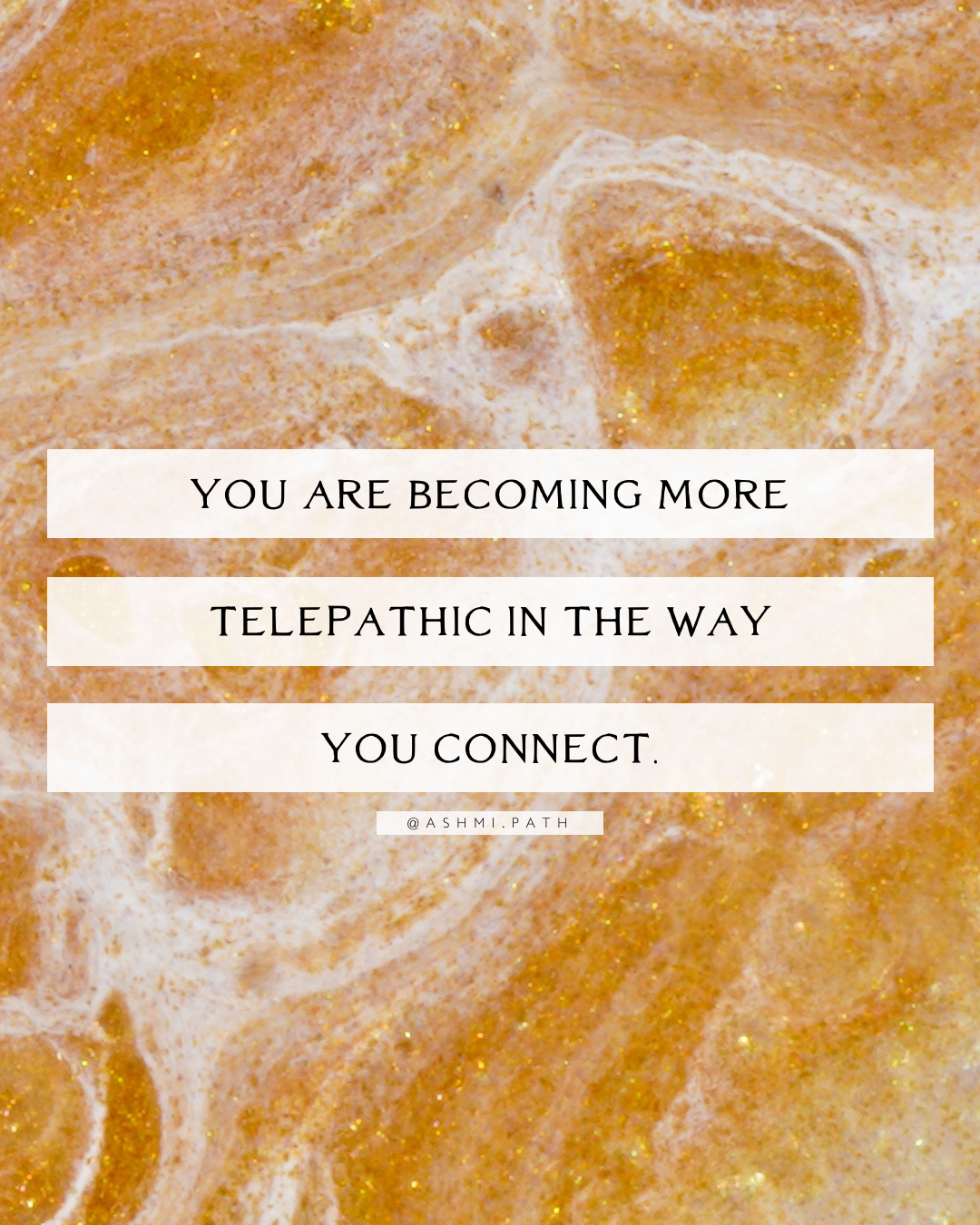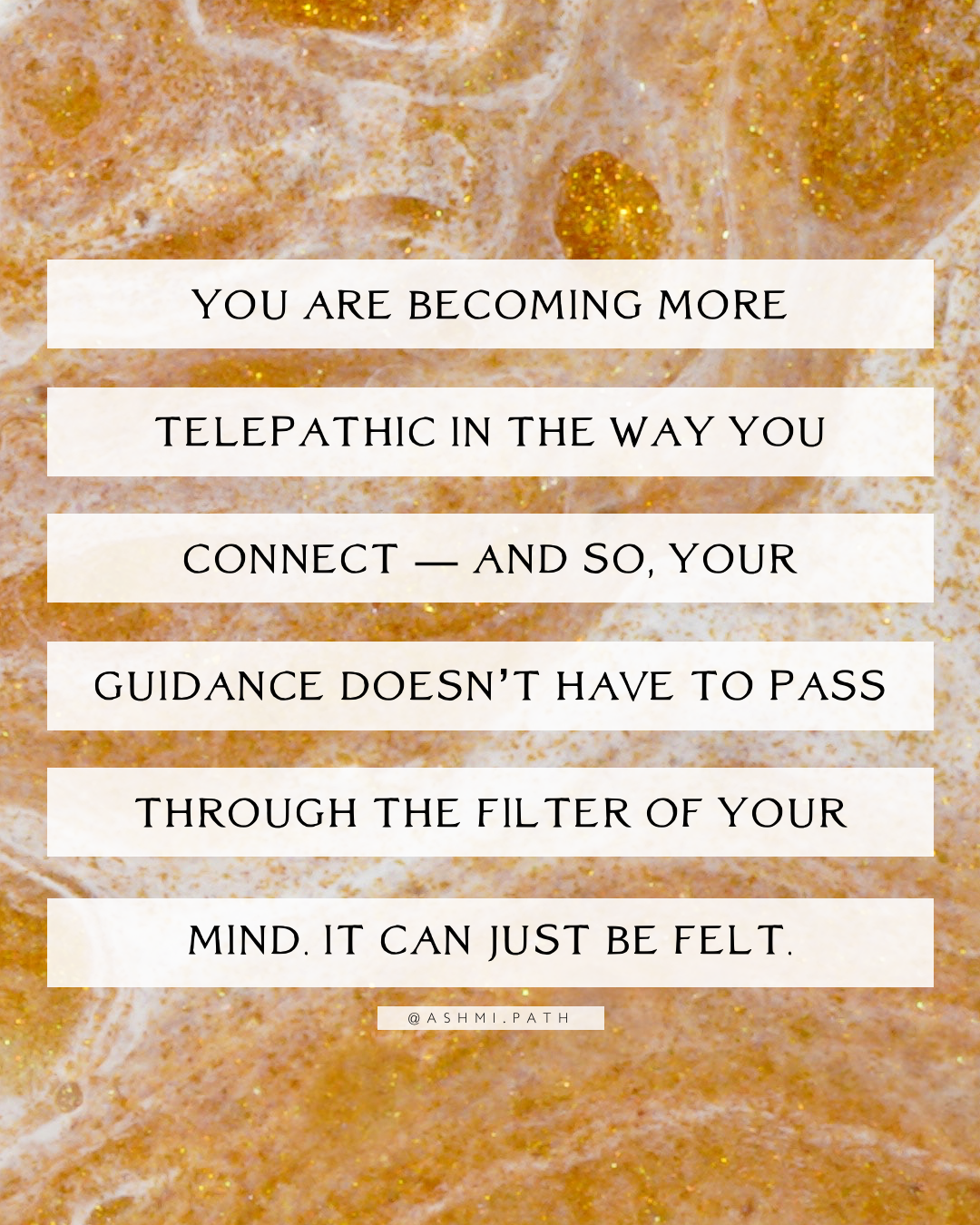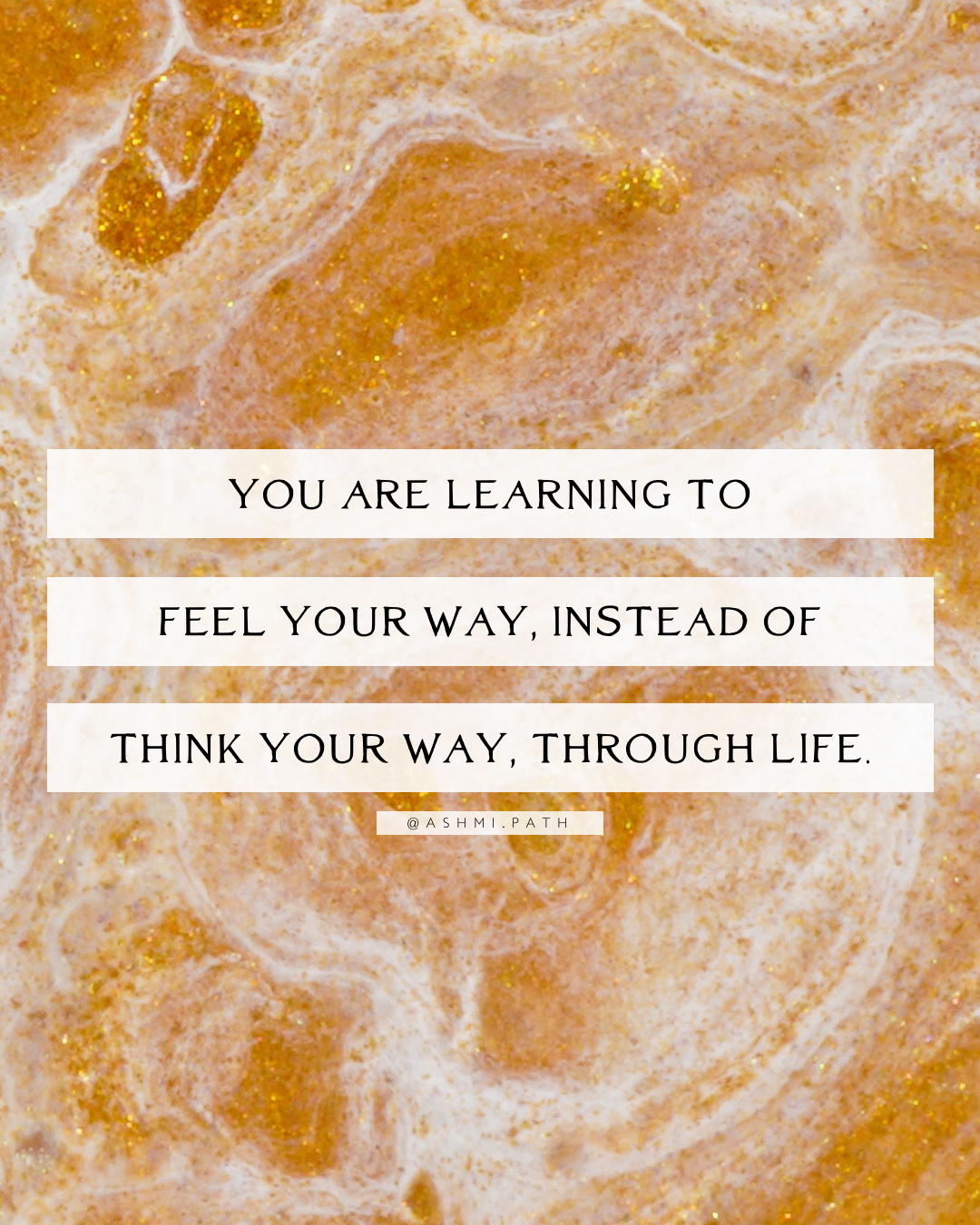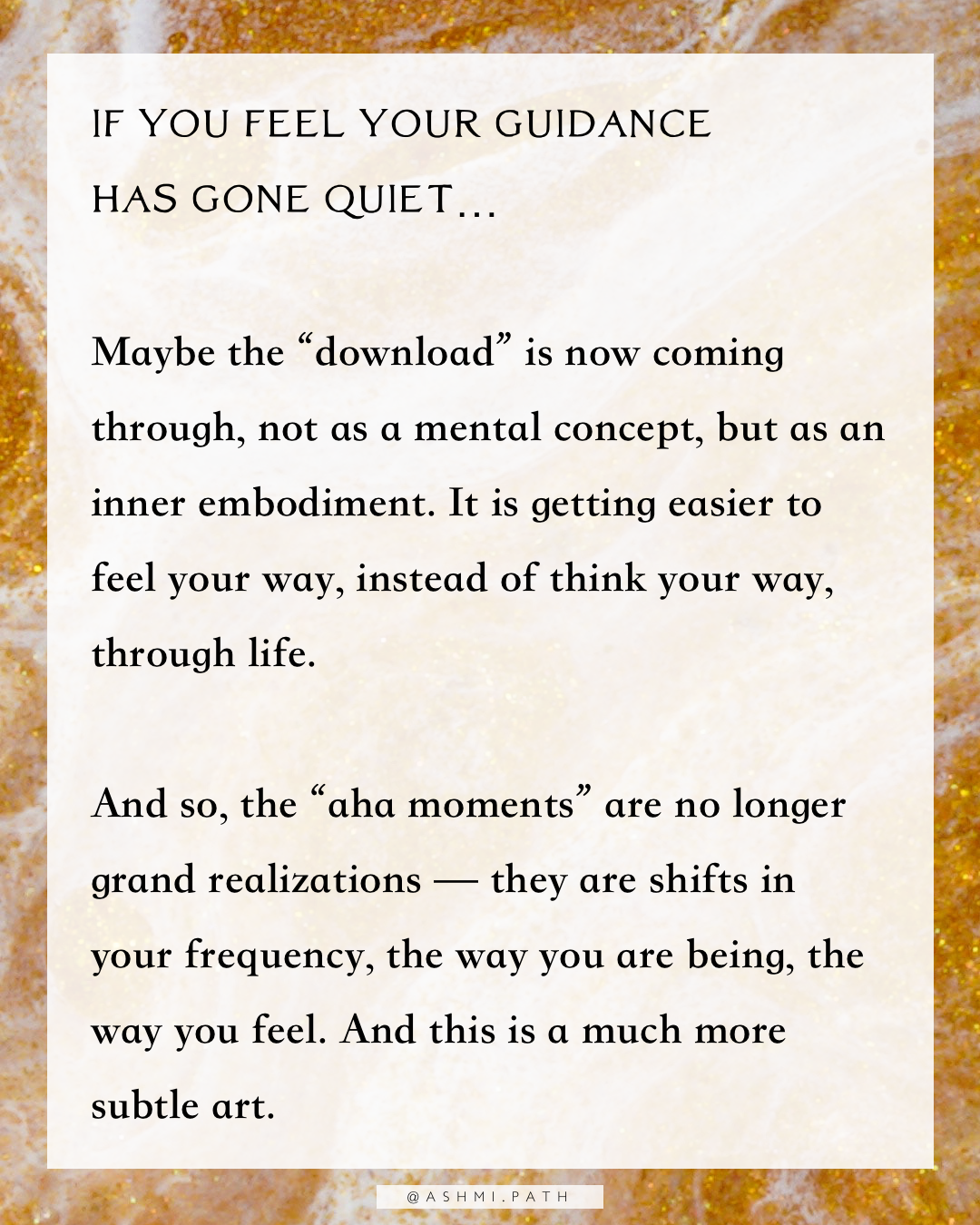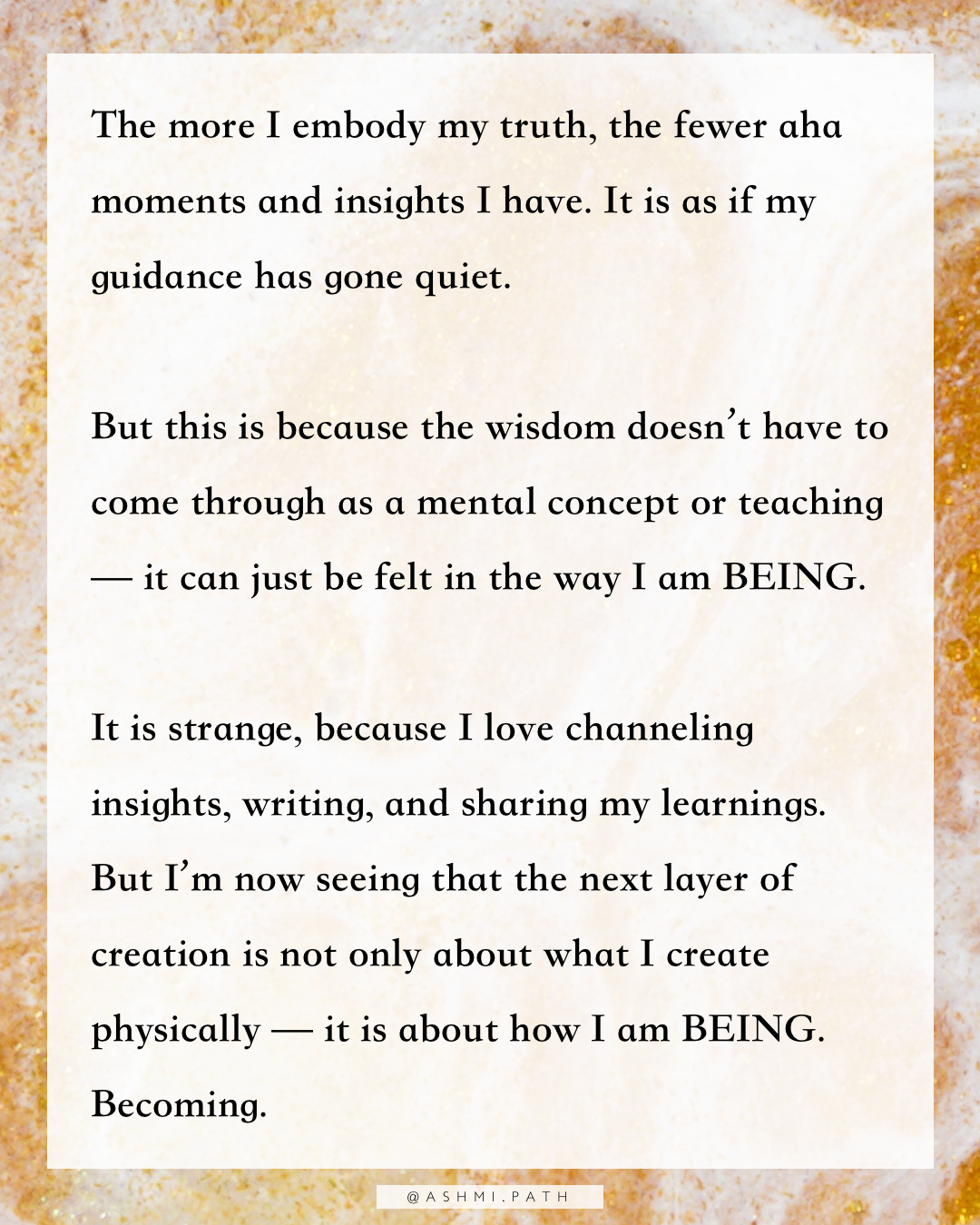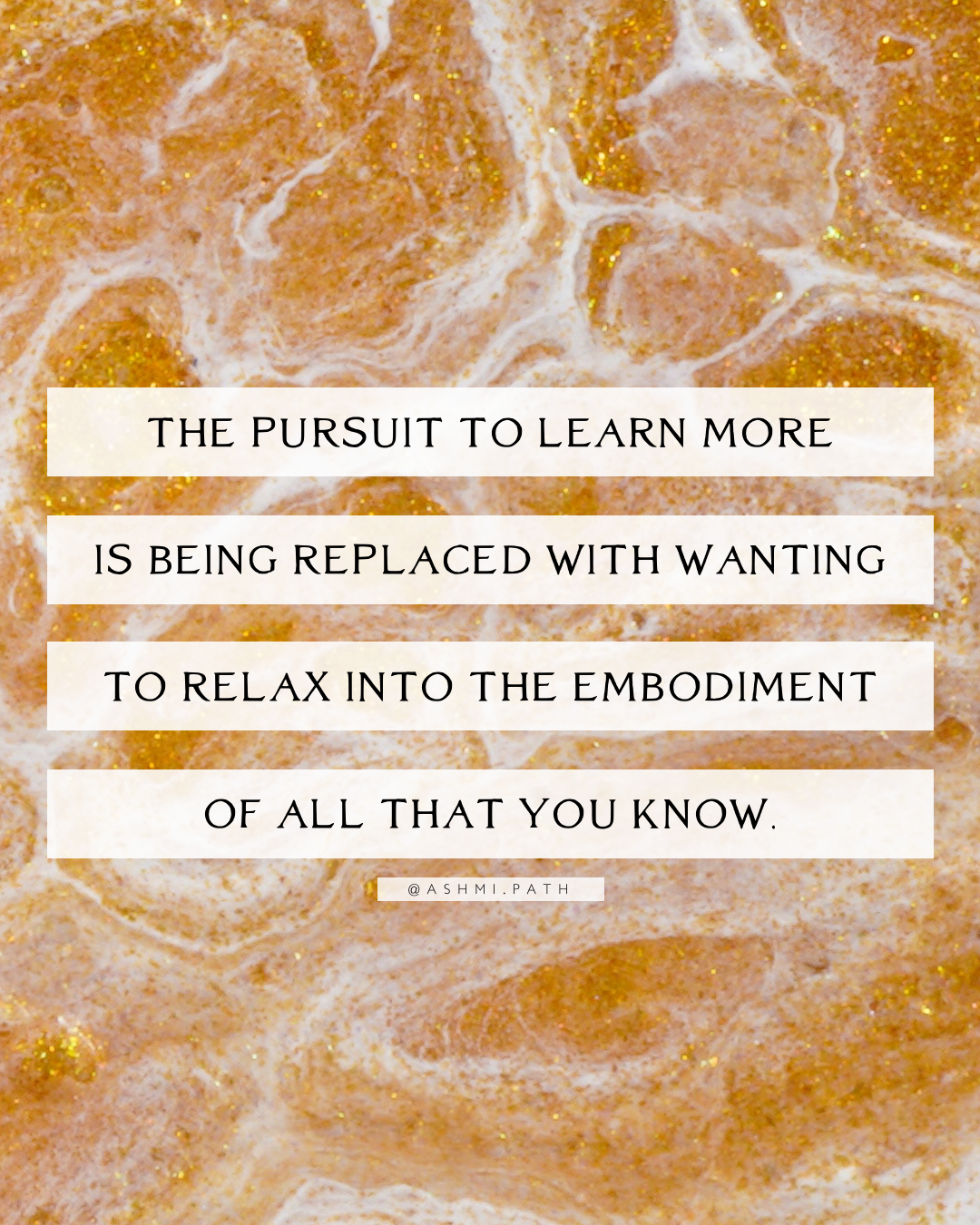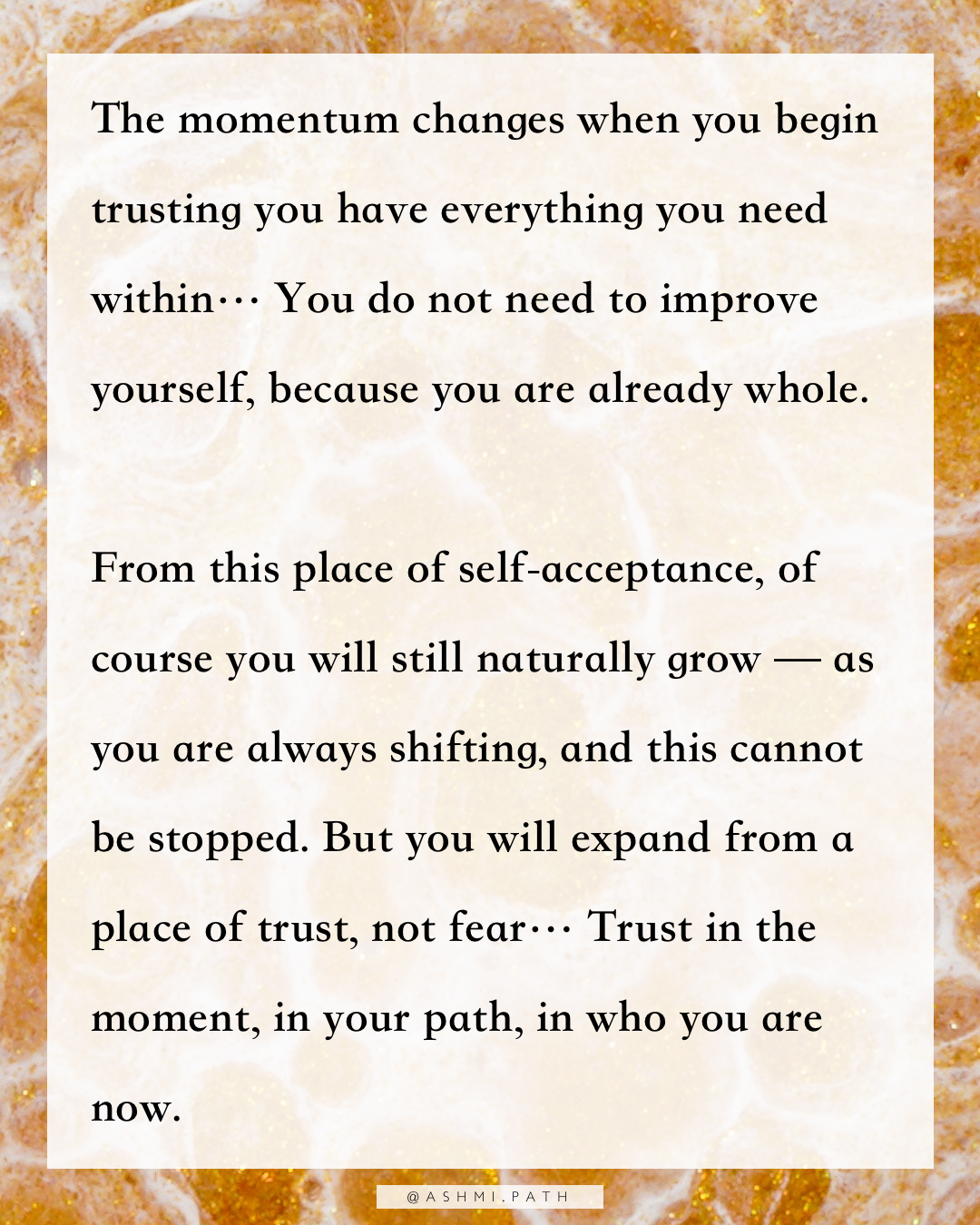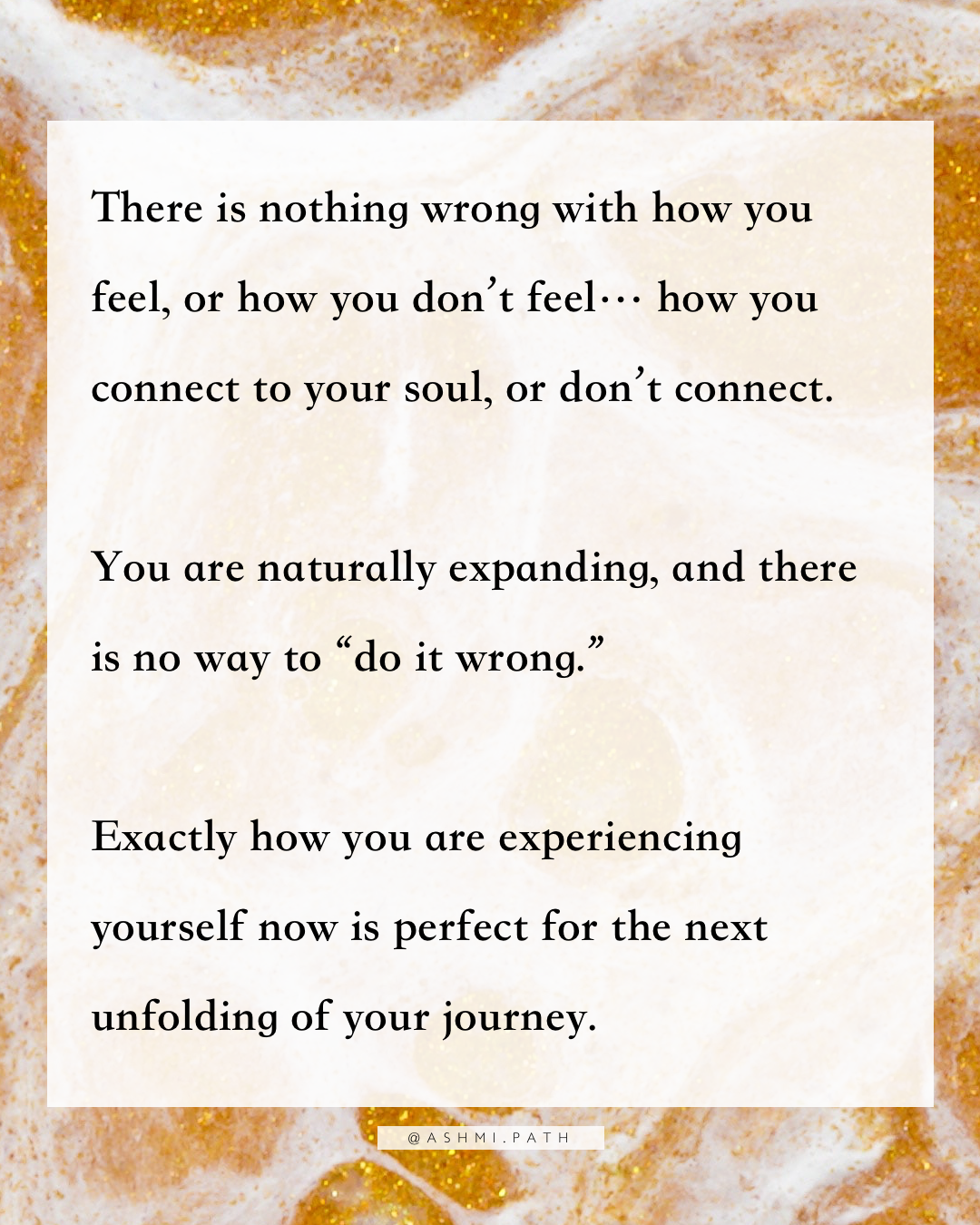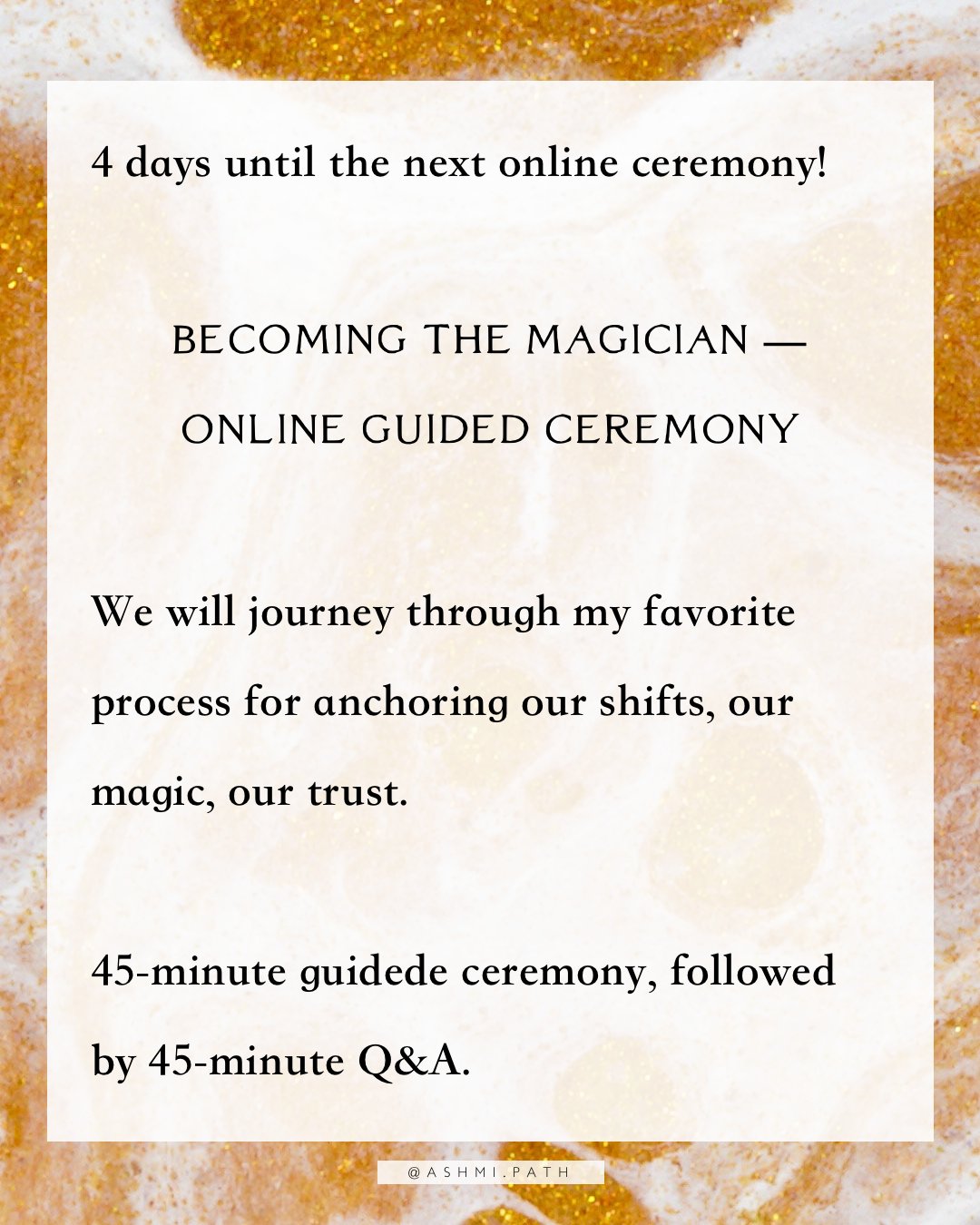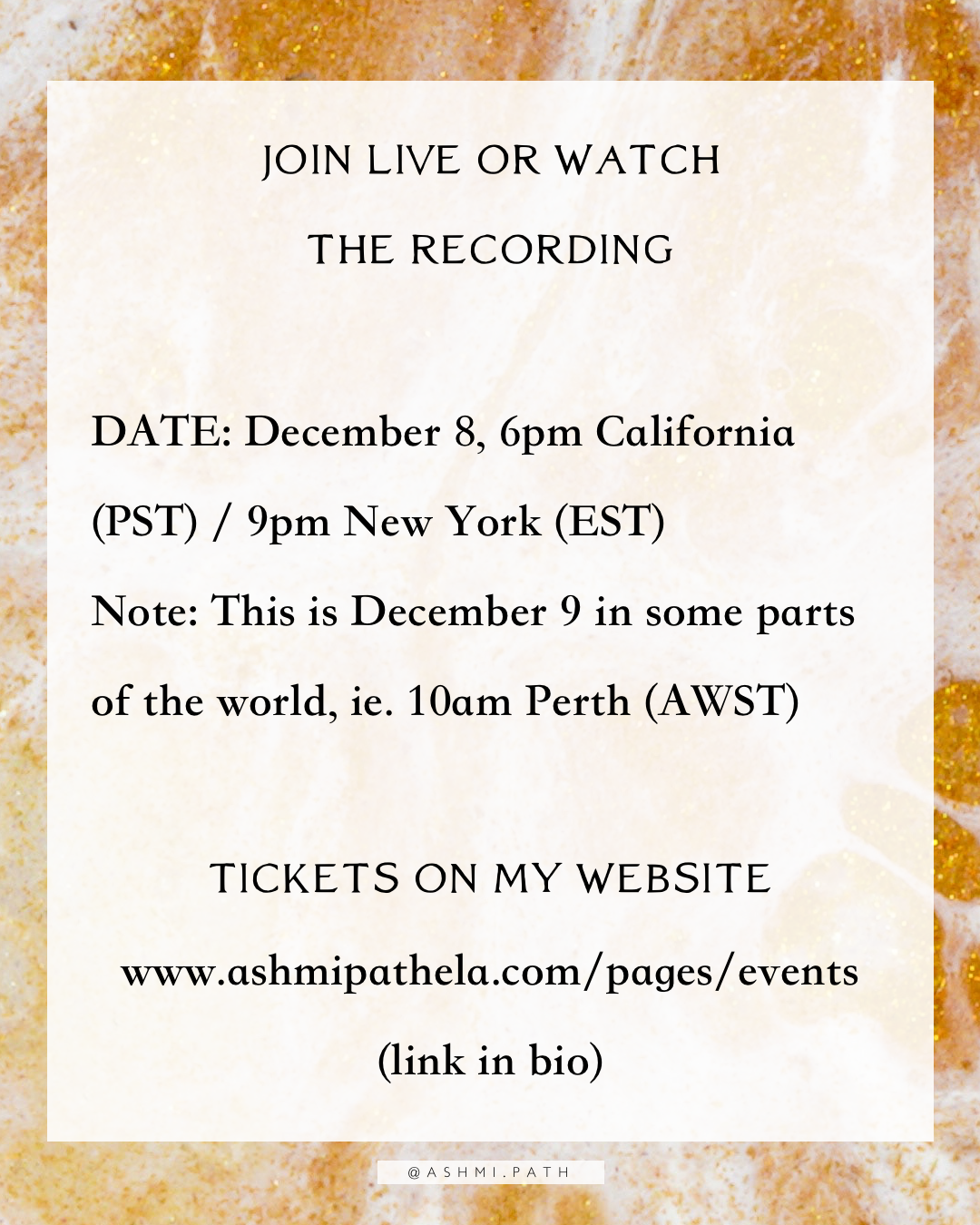 The text ~
You are becoming more telepathic in the way you connect — and so, your guidance doesn't have to pass through the filter of your mind. It can just be felt.
You are learning to feel your way, instead of think your way, through life.
IF YOU FEEL YOUR GUIDANCE HAS GONE QUIET…
Maybe the "download" is now coming through, not as a mental concept, but as an inner embodiment. It is getting easier to feel your way, instead of think your way, through life.
And so, the "aha moments" are no longer grand realizations — they are shifts in your frequency, the way you are being, the way you feel. And this is a much more subtle art.
The more I embody my truth, the fewer aha moments and insights I have. It is as if my guidance has gone quiet.
But this is because the wisdom doesn't have to come through as a mental concept or teaching — it can just be felt in the way I am BEING.
It is strange, because I love channeling insights, writing, and sharing my learnings. But I'm now seeing that the next layer of creation is not only about what I create physically — it is about how I am BEING. Becoming.
THE PURSUIT TO LEARN MORE IS BEING REPLACED WITH WANTING TO RELAX INTO THE EMBODIMENT OF ALL THAT YOU KNOW.
The momentum changes when you begin trusting you have everything you need within… You do not need to improve yourself, because you are already whole.
From this place of self-acceptance, of course you will still naturally grow — as you are always shifting, and this cannot be stopped. But you will expand from a place of trust, not fear… Trust in the moment, in your path, in who you are now.
There is nothing wrong with how you feel, or how you don't feel… how you connect to your soul, or don't connect.
You are naturally expanding, and there is no way to "do it wrong." Exactly how you are experiencing yourself now is perfect for the next unfolding of your journey.
Written with love,
Ashmi