It is Courageous to Follow Your Heart / Redefining 'Productivity'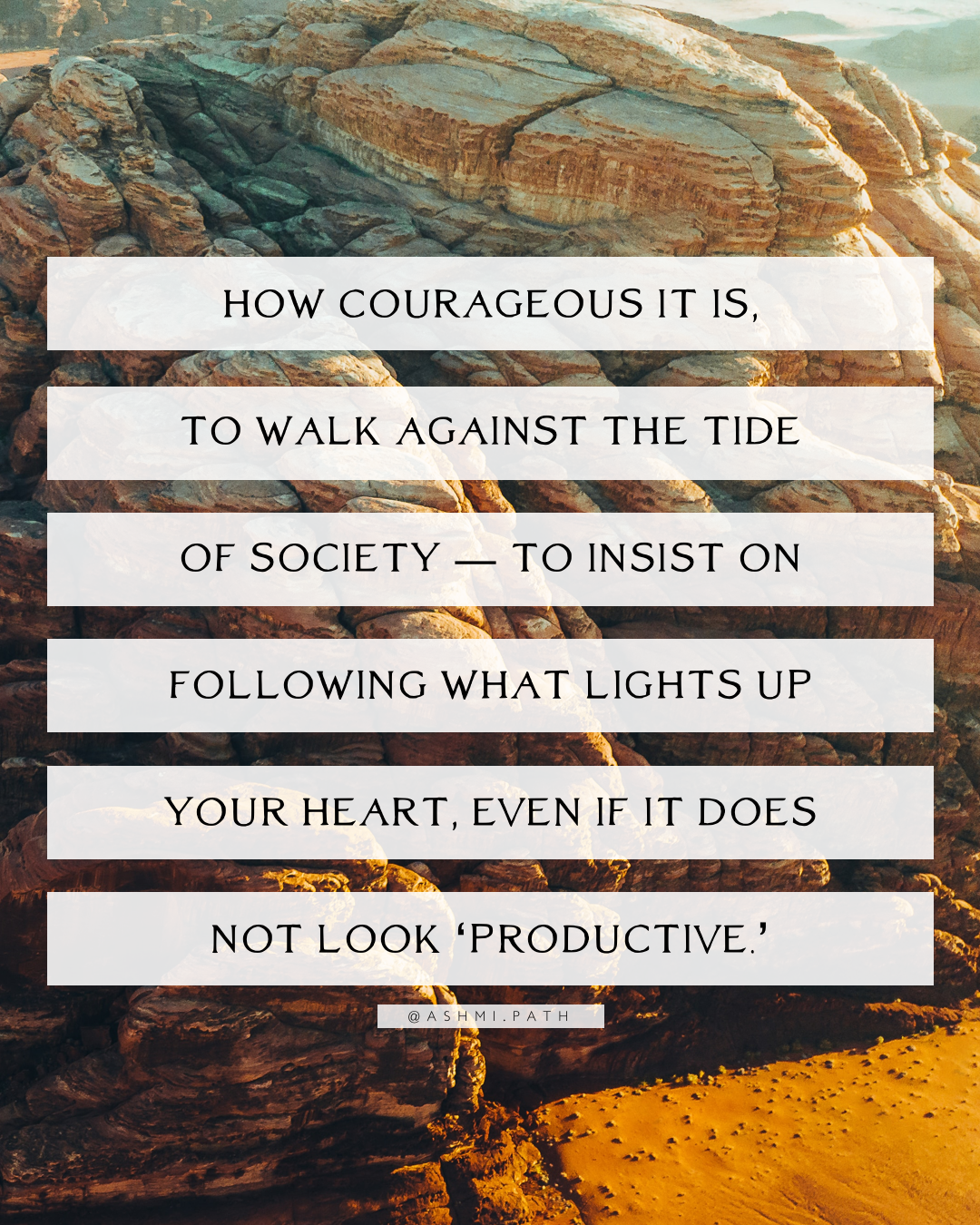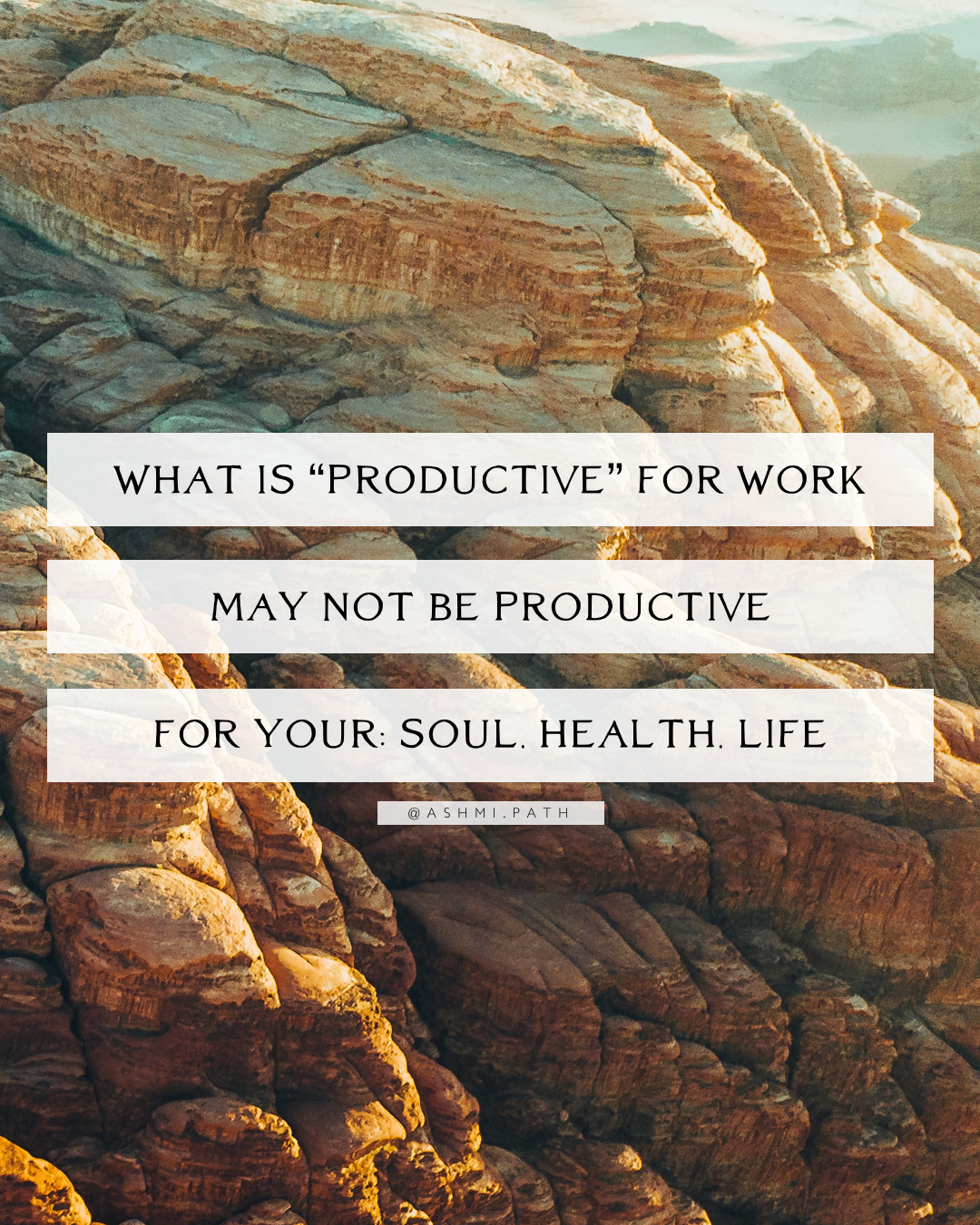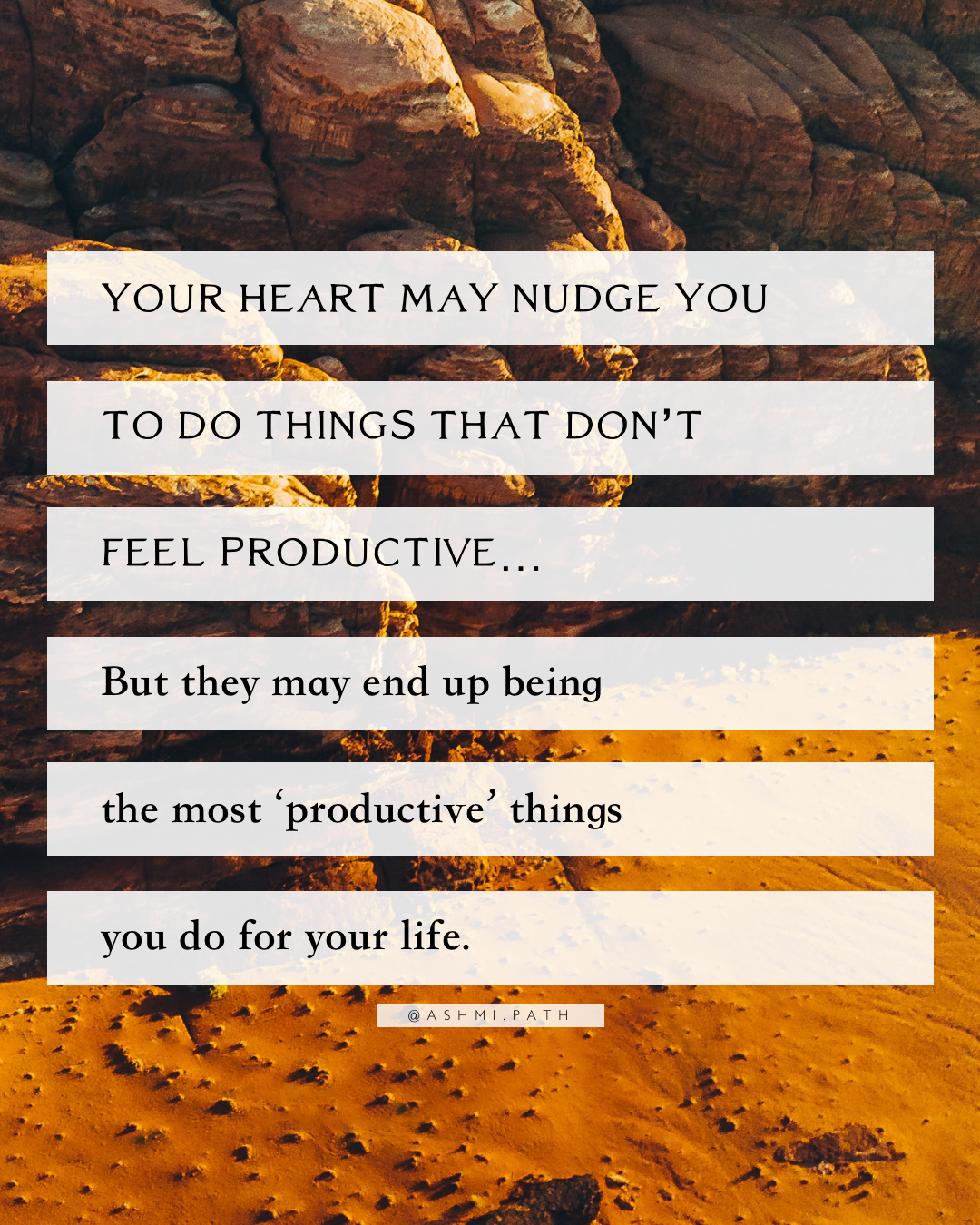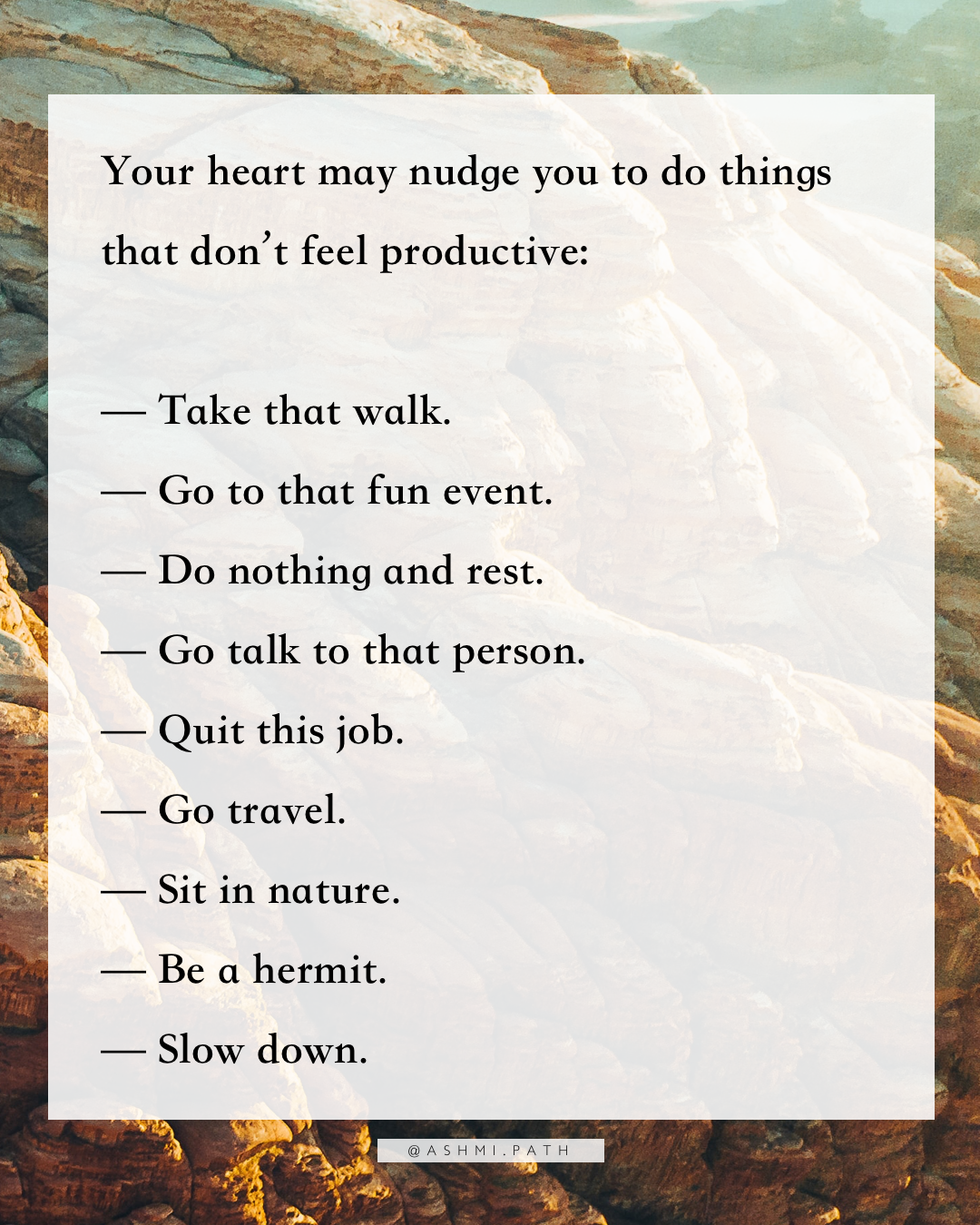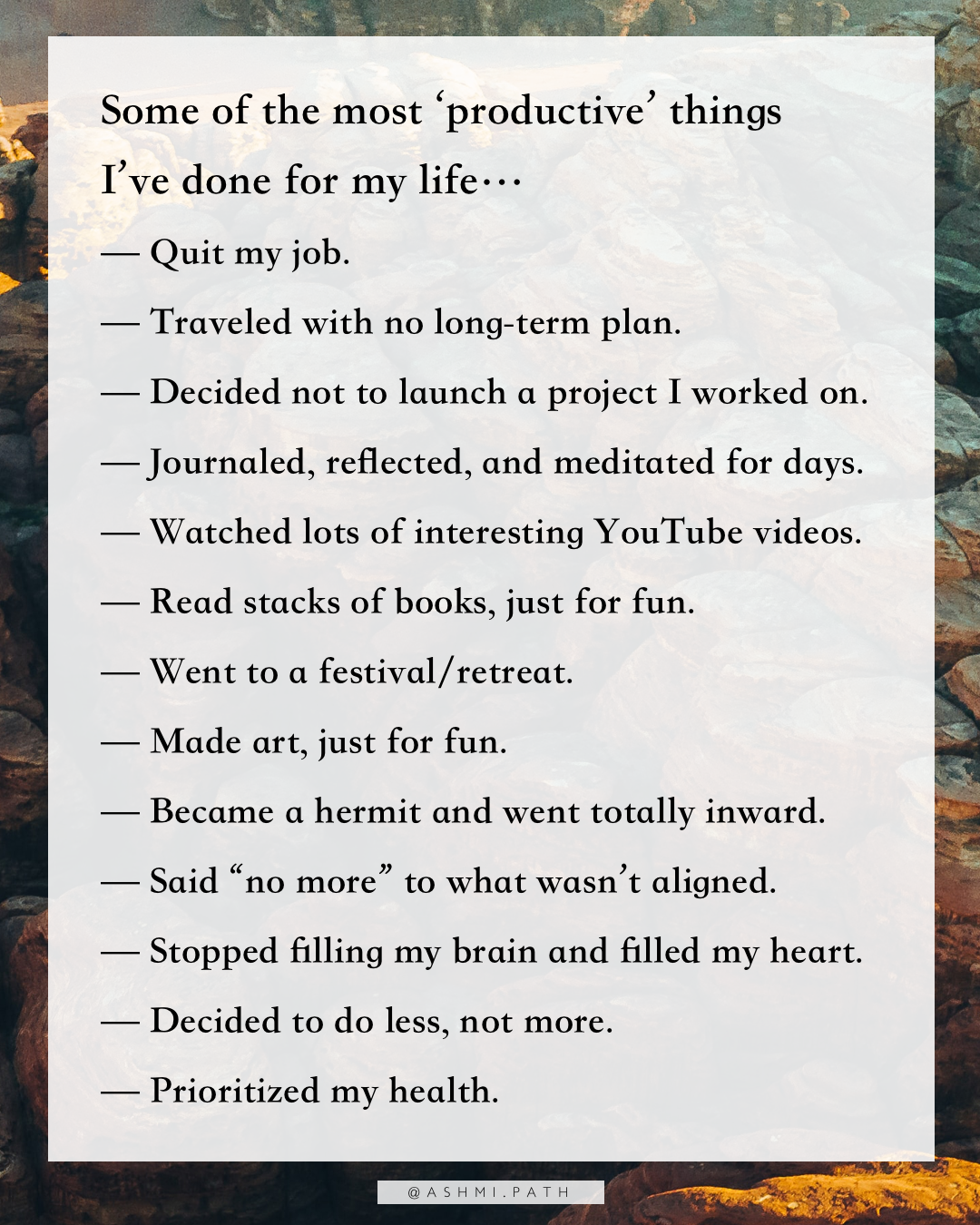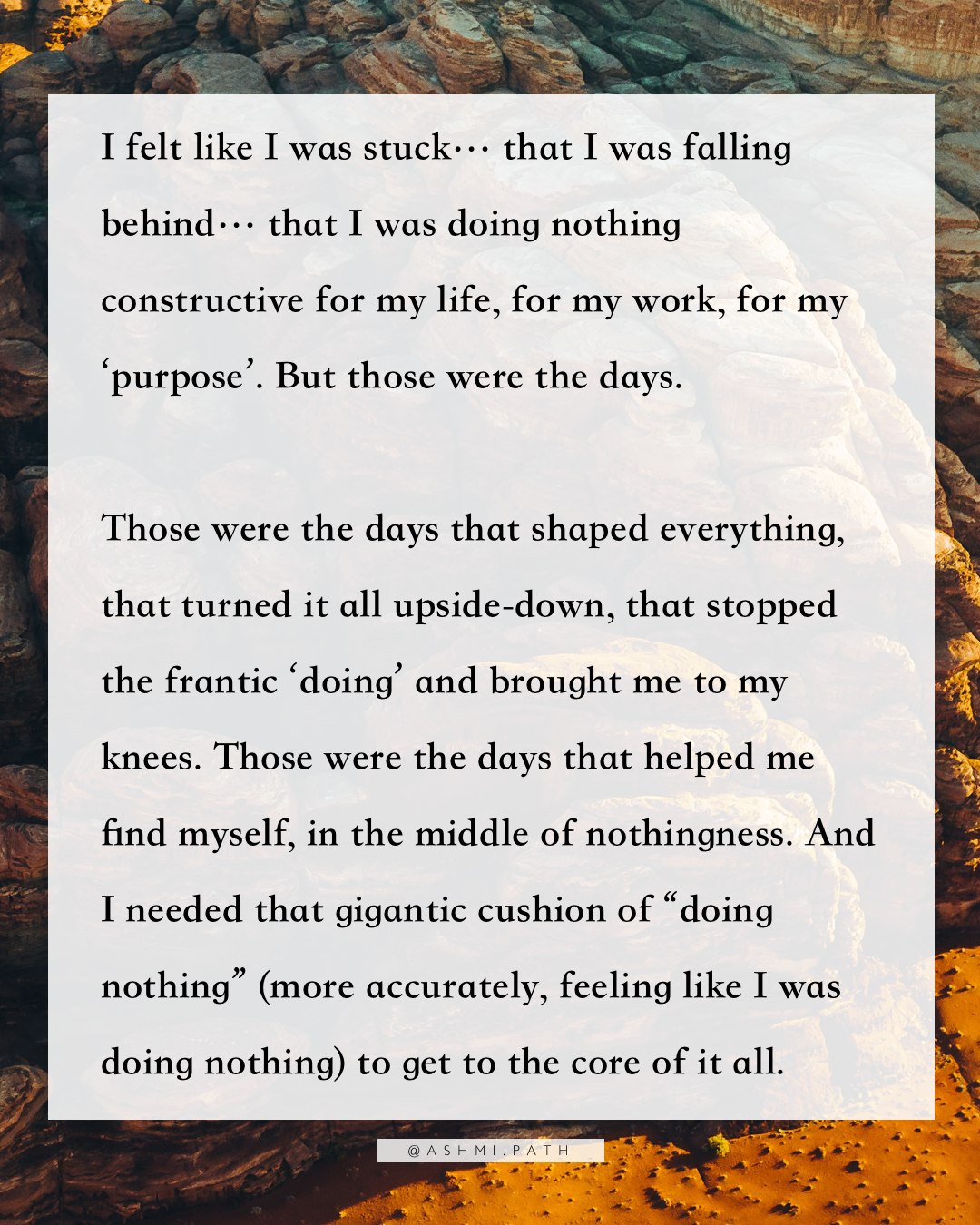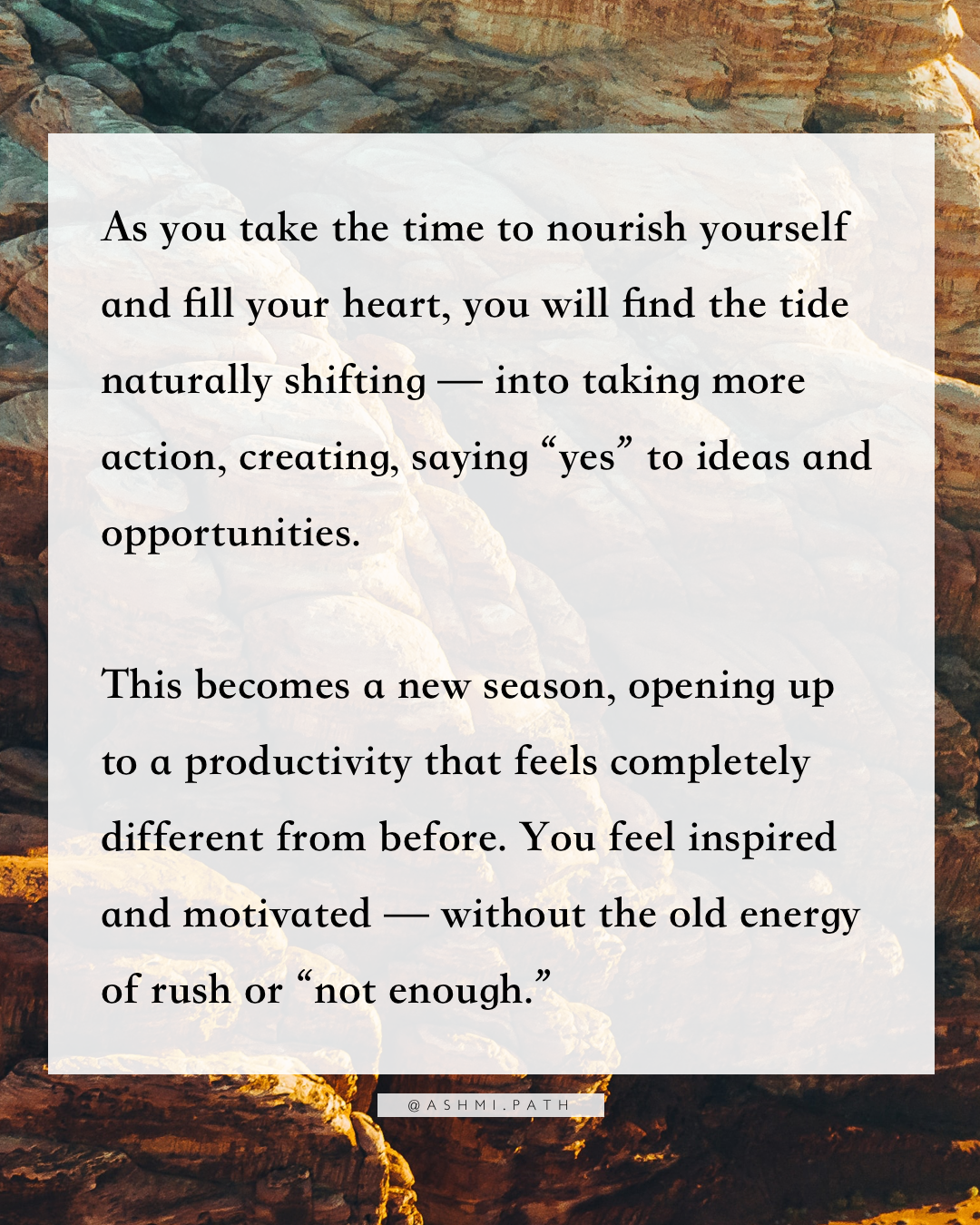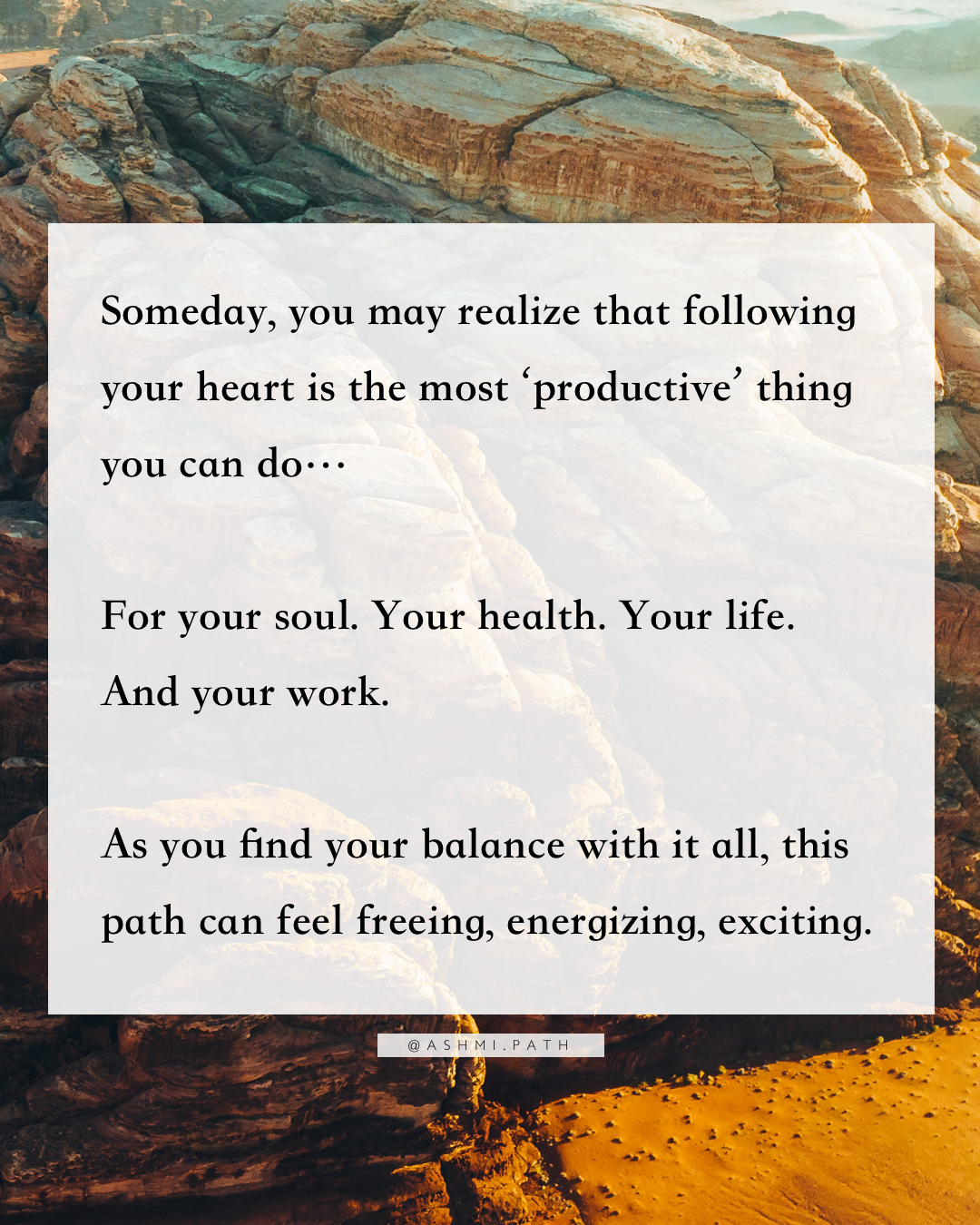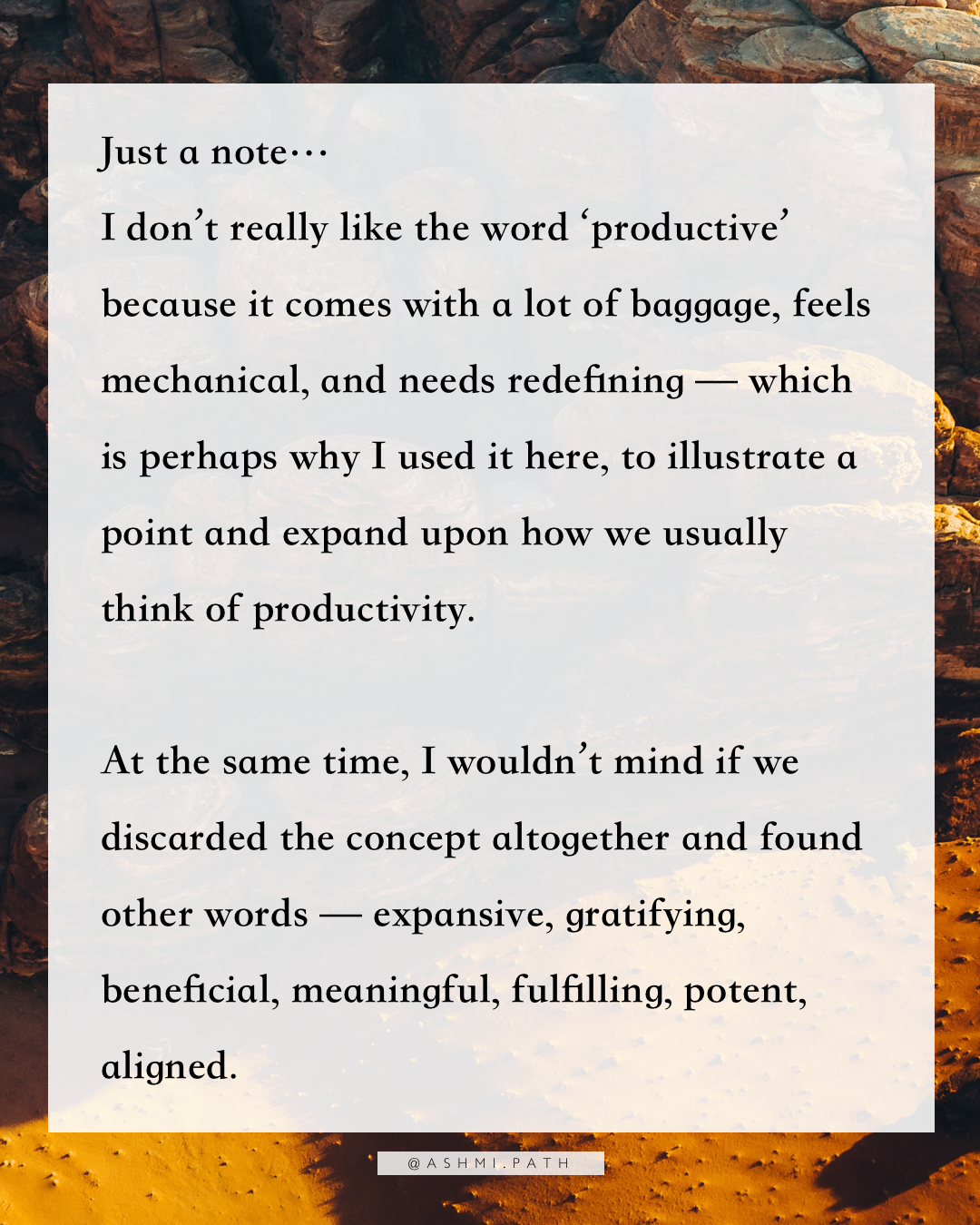 HOW COURAGEOUS IT IS, TO WALK AGAINST THE TIDE OF SOCIETY — TO INSIST ON FOLLOWING WHAT LIGHTS UP YOUR HEART, EVEN IF IT DOES NOT LOOK 'PRODUCTIVE.'
WHAT IS "PRODUCTIVE" FOR WORK MAY NOT BE PRODUCTIVE FOR YOUR: SOUL. HEALTH. LIFE
YOUR HEART MAY NUDGE YOU TO DO THINGS THAT DON'T FEEL PRODUCTIVE…
But they may end up being the most 'productive' things you do for your life.
Your heart may nudge you to do things that don't feel productive:
— Take that walk.
— Read that book.
— Do nothing and rest.
— Go talk to that person.
— Quit this job.
— Go travel.
— Sit in nature.
— Be a hermit.
— Slow down.
Some of the most 'productive' things I've done for my life…
— Quit my job.
— Traveled with no long-term plan.
— Decided not to launch a project I worked on.
— Journaled, reflected, and meditated for days.
— Watched lots of interesting YouTube videos.
— Read stacks of books, just for fun.
— Went to a festival/retreat.
— Made art, just for fun.
— Became a hermit and went totally inward.
— Said "no more" to what wasn't aligned.
— Stopped filling my brain and filled my heart.
— Decided to do less, not more.
— Prioritized my health.
I felt like I was stuck… that I was falling behind… that I was doing nothing constructive for my life, for my work, for my 'purpose'. But those were the days.
Those were the days that shaped everything, that turned it all upside-down, that stopped the frantic 'doing' and brought me to my knees. Those were the days that helped me find myself, in the middle of nothingness. And I needed that gigantic cushion of "doing nothing" (more accurately, feeling like I was doing nothing) to get to the core of it all.
As you take the time to nourish yourself and fill your heart, you will find the tide naturally shifting — into taking more action, creating, saying "yes" to ideas and opportunities.
This becomes a new season, opening up to a productivity that feels completely different from before. You feel inspired and motivated — without the old energy of rush or "not enough."
Someday, you may realize that following your heart is the most 'productive' thing you can do…
For your soul. Your health. Your life. And your work.
As you find your balance with it all, this path can feel freeing, energizing, exciting.
Just a note…
I don't really like the word 'productive' because it comes with a lot of baggage, feels mechanical, and needs redefining — which is perhaps why I used it here, to illustrate a point and expand upon how we usually think of productivity.
At the same time, I wouldn't mind if we discarded the concept altogether and found other words — expansive, gratifying, beneficial, meaningful, fulfilling, potent, aligned.
Written with love,
Ashmi