It is Safe to Ascend, Lightworker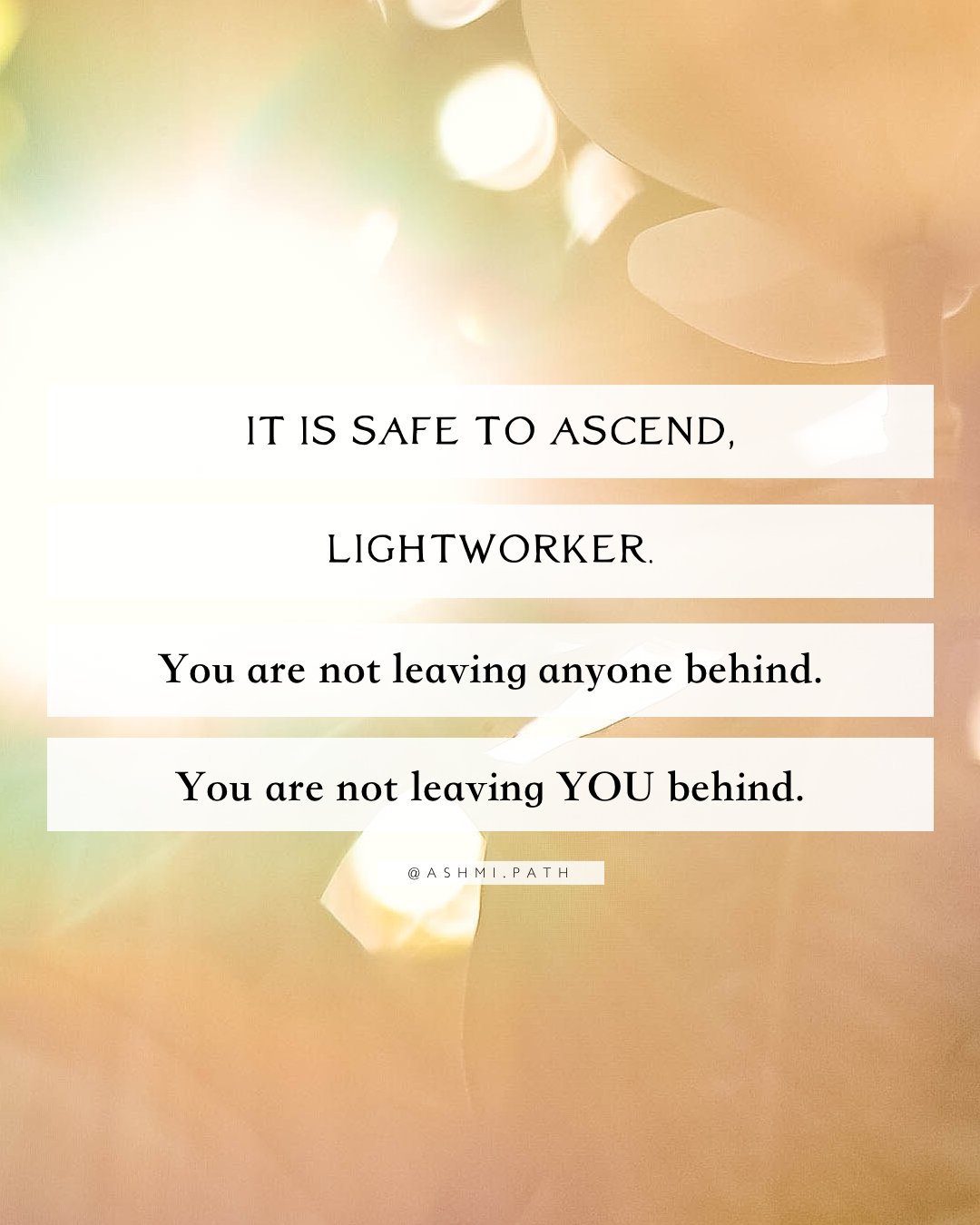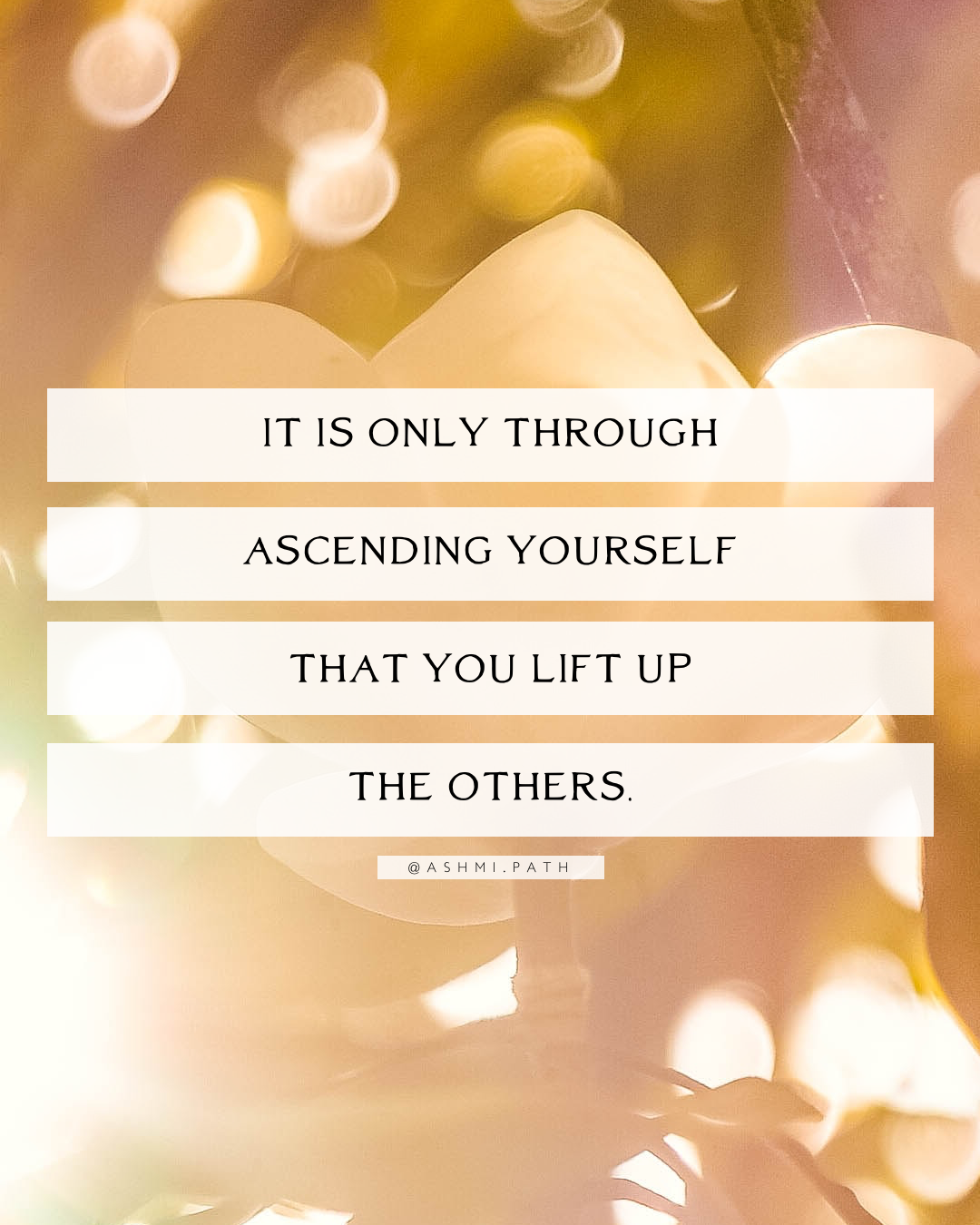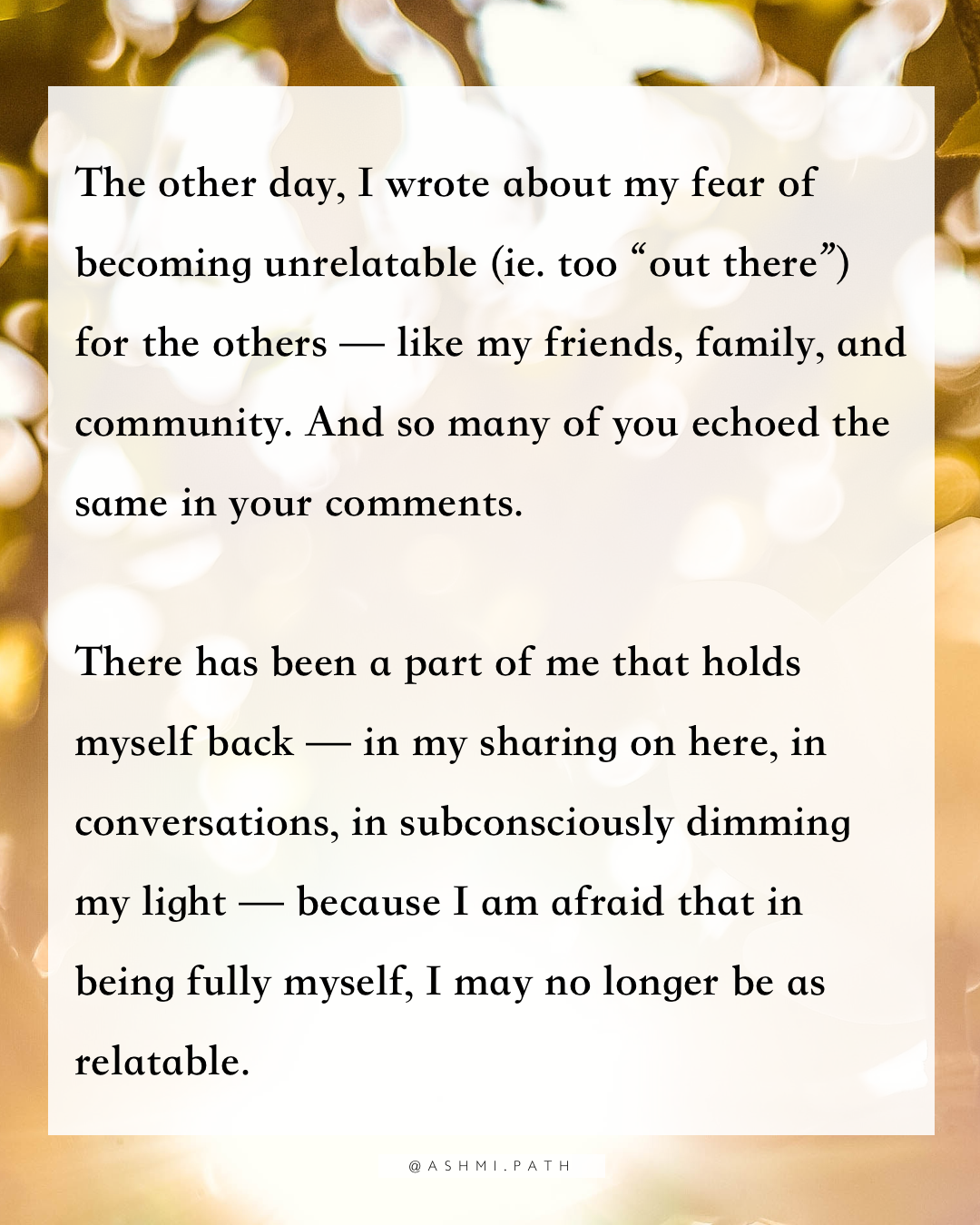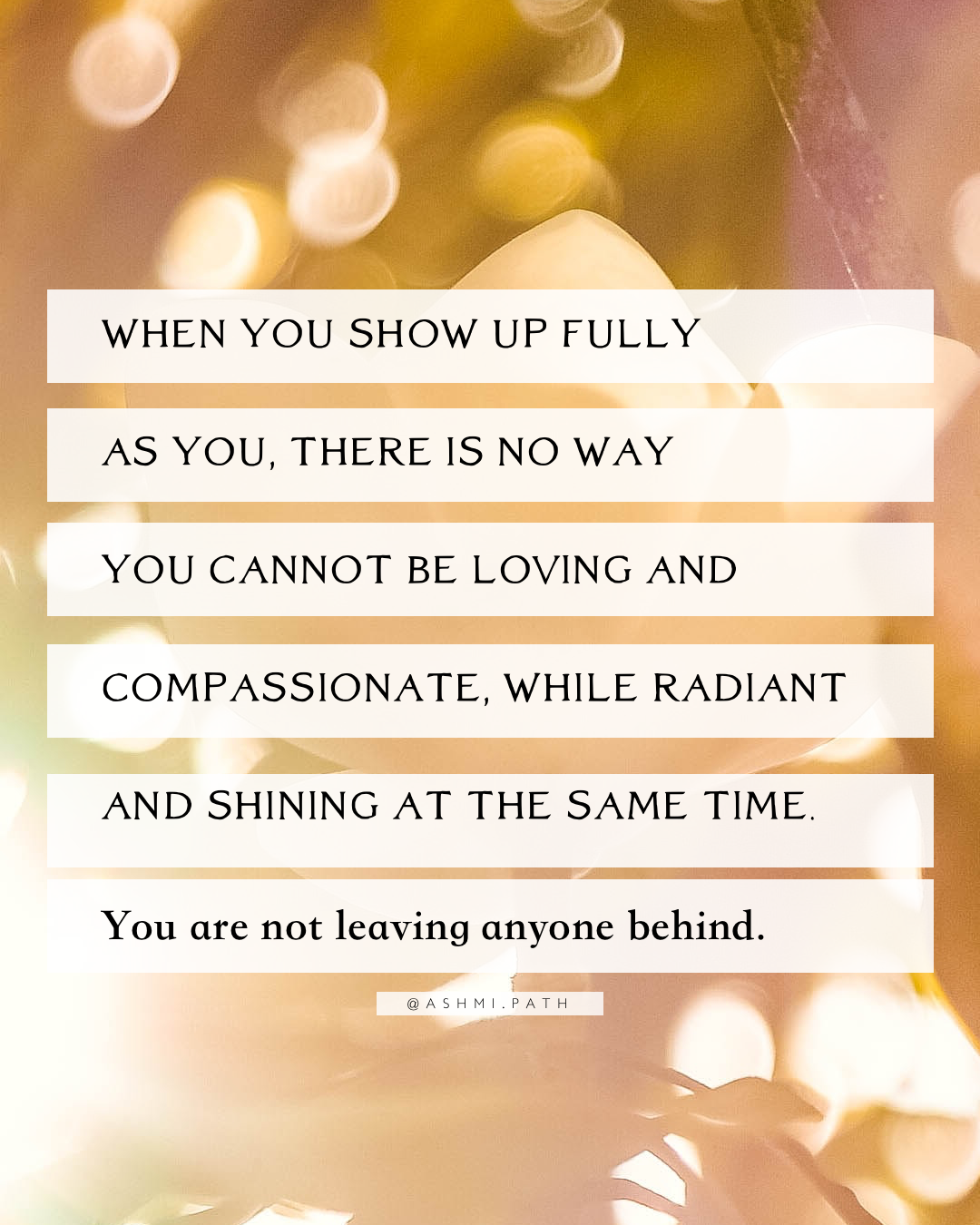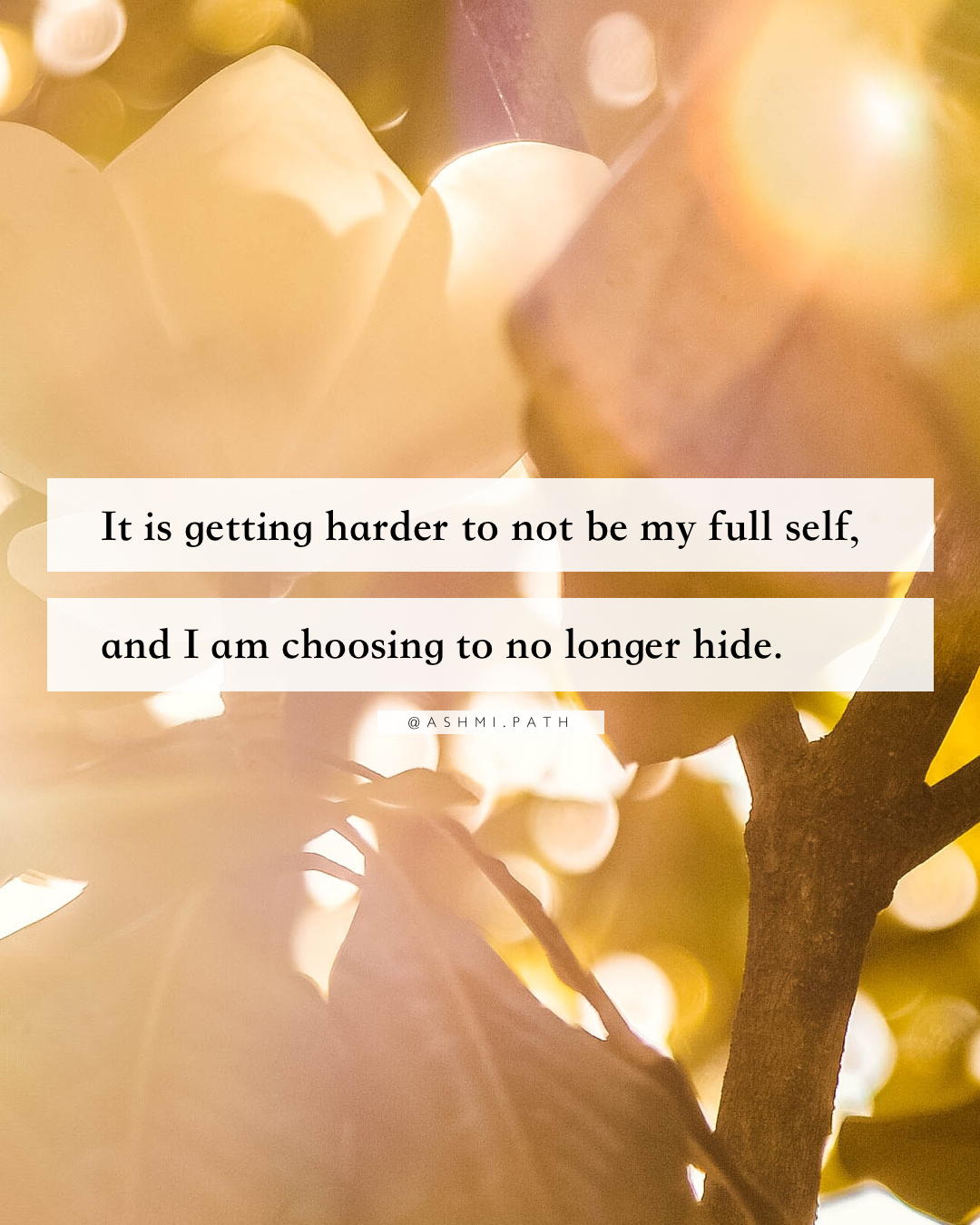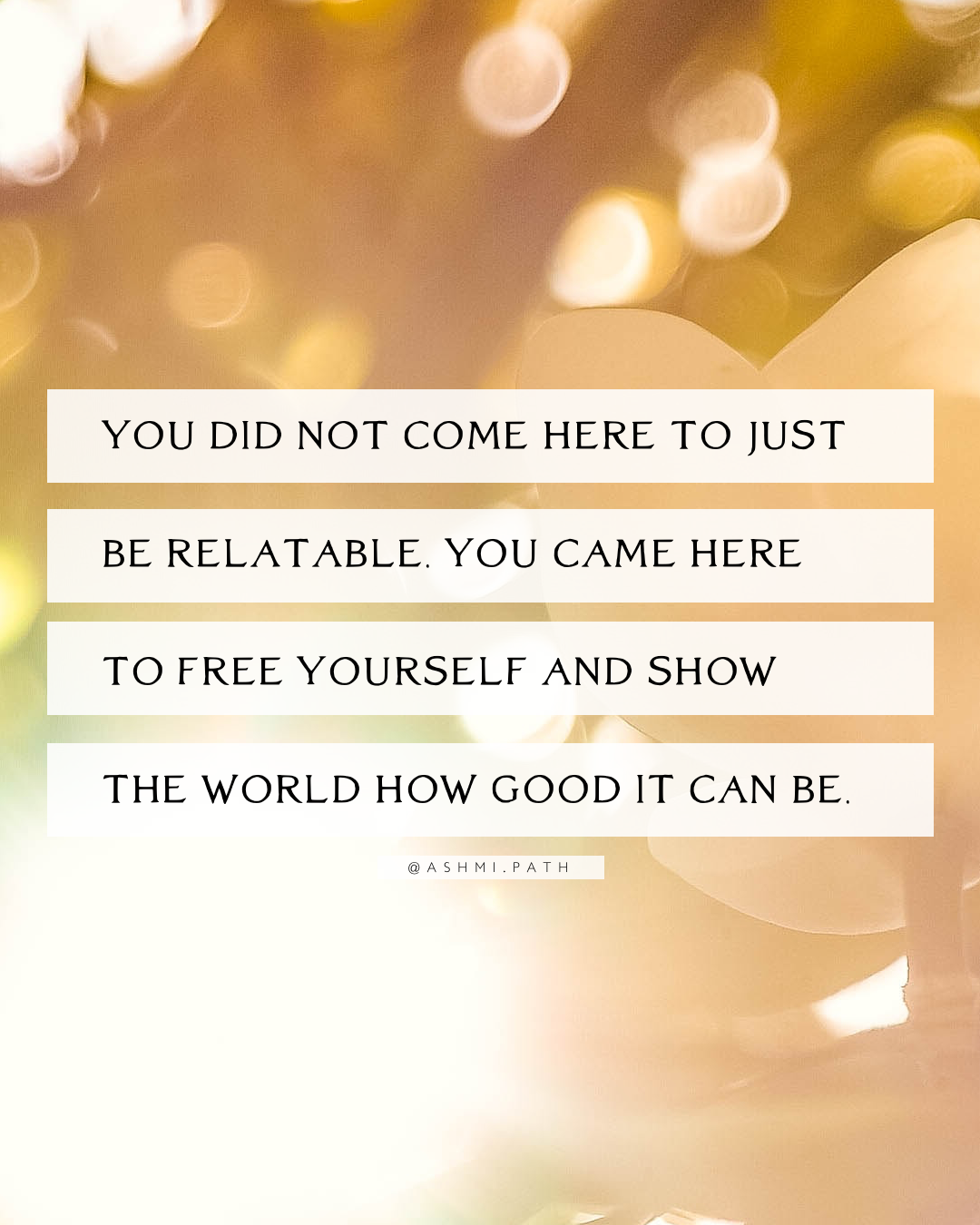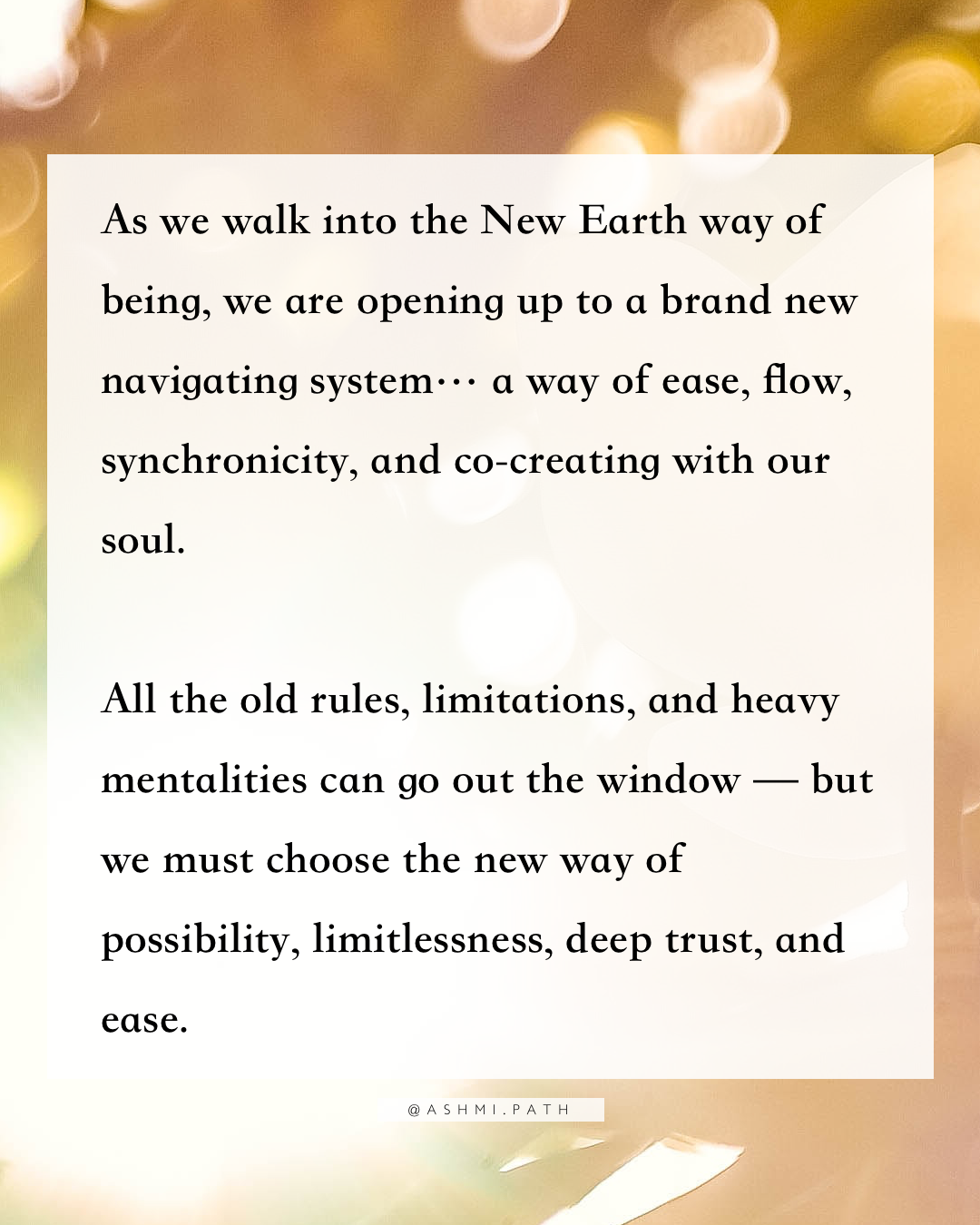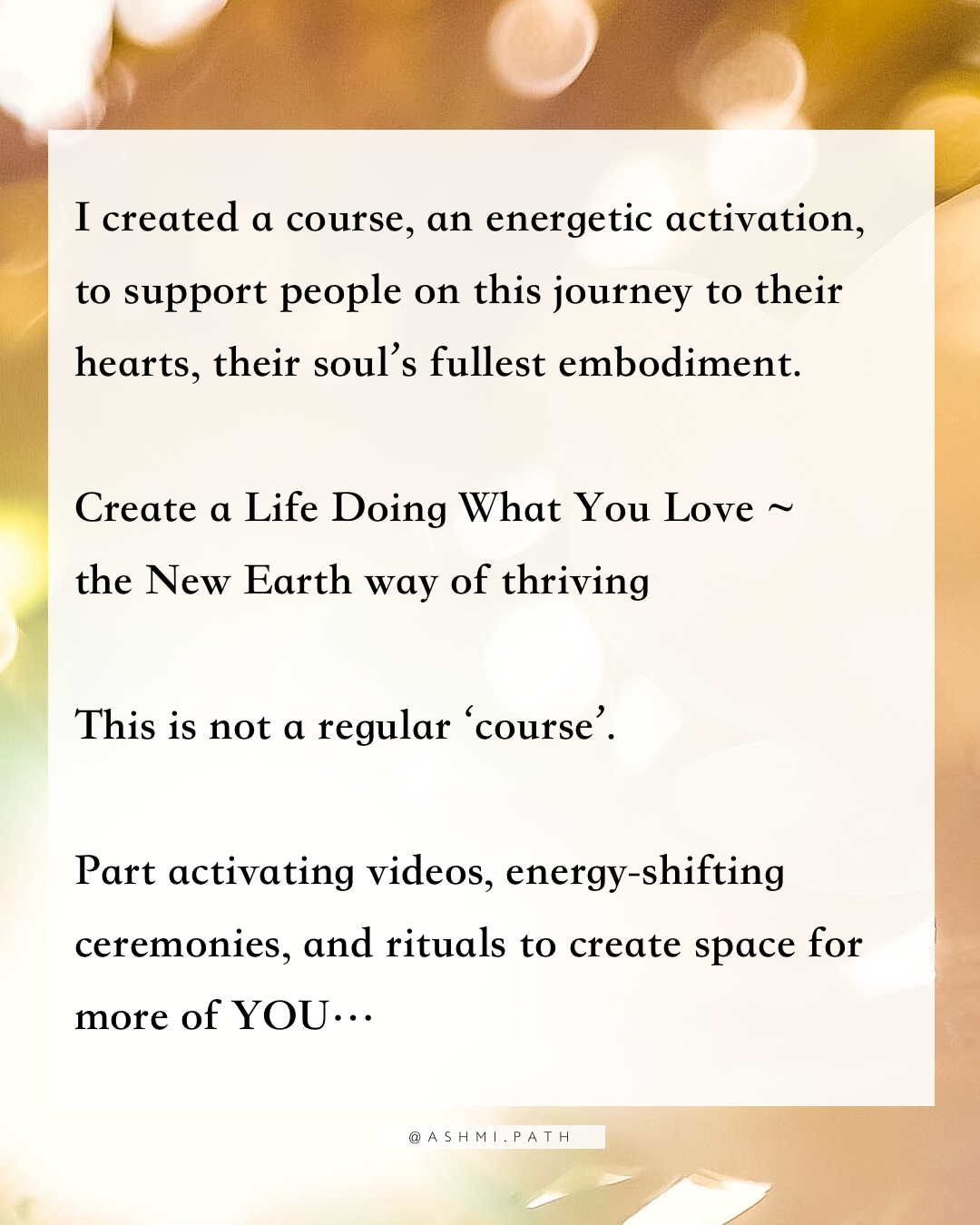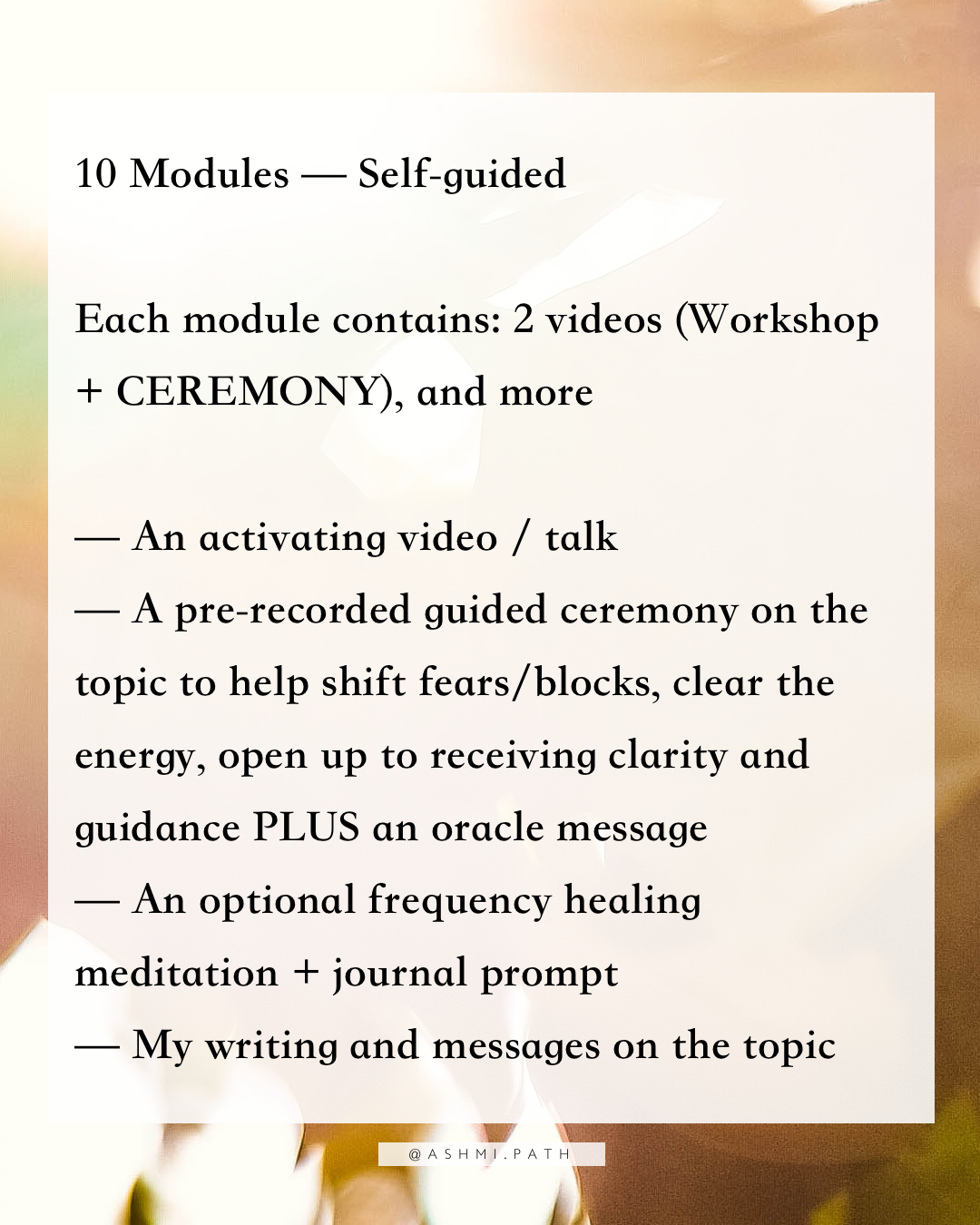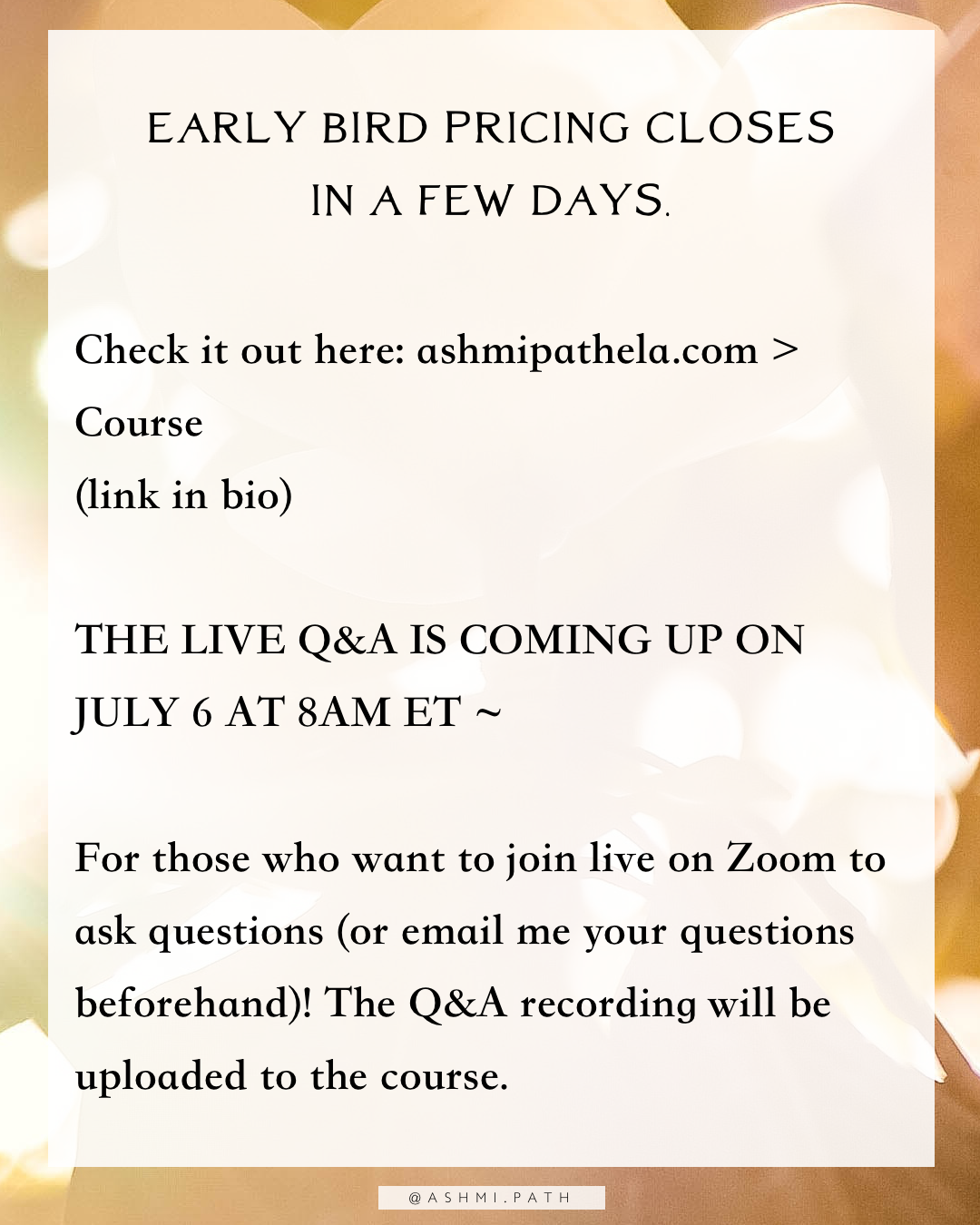 It is safe to ascend, lightworker.
You are not leaving anyone behind.
You are not leaving YOU behind.
IT IS ONLY THROUGH ASCENDING YOURSELF THAT YOU LIFT UP THE OTHERS.
The other day, I wrote about my fear of becoming unrelatable (ie. too "out there") for the others — like my friends, family, and community. And so many of you echoed the same in your comments.
There has been a part of me that holds myself back — in my sharing on here, in conversations, in subconsciously dimming my light — because I am afraid that in being fully myself, I may no longer be as relatable.
I do share very freely on here, but mostly what I have anchored, grounded, and learned in my life (whether it's something I learned 3 years ago, or 1 week ago). But maybe, I hold back from sharing the edges of the consciousness I am downloading right now — because I don't yet have the words for it. And it feels too wild, too out there.
In social situations, I catch myself dimming my light and trying to fit in with the others… I find it easier to share the challenges I'm going through, than the joys. Whenever I'm feeling amazing or experiencing magical shifts, it feels difficult to express the depths of it, because I don't want to trigger others.
It is getting harder to not be my full self, and I am choosing to no longer hide.
WHEN YOU SHOW UP FULLY AS YOU, THERE IS NO WAY YOU CANNOT BE LOVING AND COMPASSIONATE, WHILE RADIANT AND SHINING AT THE SAME TIME.
You are not leaving anyone behind.
YOU DID NOT COME HERE TO JUST BE RELATABLE. YOU CAME HERE TO FREE YOURSELF AND SHOW THE WORLD HOW GOOD IT CAN BE.
As we walk into the New Earth way of being, we are opening up to a brand new navigating system… a way of ease, flow, synchronicity, and co-creating with our soul.
All the old rules, limitations, and heavy mentalities can go out the window — but we must choose the new way of possibility, limitlessness, deep trust, and ease.
I created a course, an energetic activation, to support people on this journey to their hearts, their soul's fullest embodiment.
Create a Life Doing What You Love ~ the New Earth way of thriving
This is not a regular 'course'.
Part activating videos, energy-shifting ceremonies, and rituals to create space for more of YOU…
This is about breaking the old models of hustle, struggle, and limitation — and opening up to a new way of BEING:
Freeing yourself so you can live with:
— Ease, flow, and synchronicity
— Trusting you are guided in each present moment
— Allowing yourself to receive and be supported
— Navigating life through the heart and not the mind
— Knowing you ARE your universe, and you are limitless
Format: 10 Modules — Self-guided: Do it at your own pace
Each module contains: 2 videos (Workshop + CEREMONY), and more
— A workshop/talk-style video
— A pre-recorded guided ceremony on the topic to help shift fears/blocks, clear the energy, open up to receiving clarity and guidance PLUS an oracle message
— An optional frequency healing meditation + journal prompt
— My writing and messages on the topic
EARLY BIRD PRICING CLOSES IN A FEW DAYS.
THE LIVE Q&A IS COMING UP ON JULY 6 AT 8AM ET ~ For those who want to join live on Zoom to ask questions (or email me your questions beforehand)! The Q&A recording will be uploaded to the course.
Here's a peek into the module topics (these are just the topics, we will dive into so much more):
— Opening up to the possibility
— Facing your fears and taking the leap
— Throwing the rules out the window
— Navigating the limbo space
— Building trust in yourself and life
— Channeling your heart's creations
— Upgrading money and your abundance mindset (+ money bonus training)
— Sharing your creations with the world (+ social media bonus training)
— Amplifying your manifestations
— Leaning into expansion
— The New Earth of limitless possibility
Written with love,
Ashmi