It is Time to Let Your Soul Lead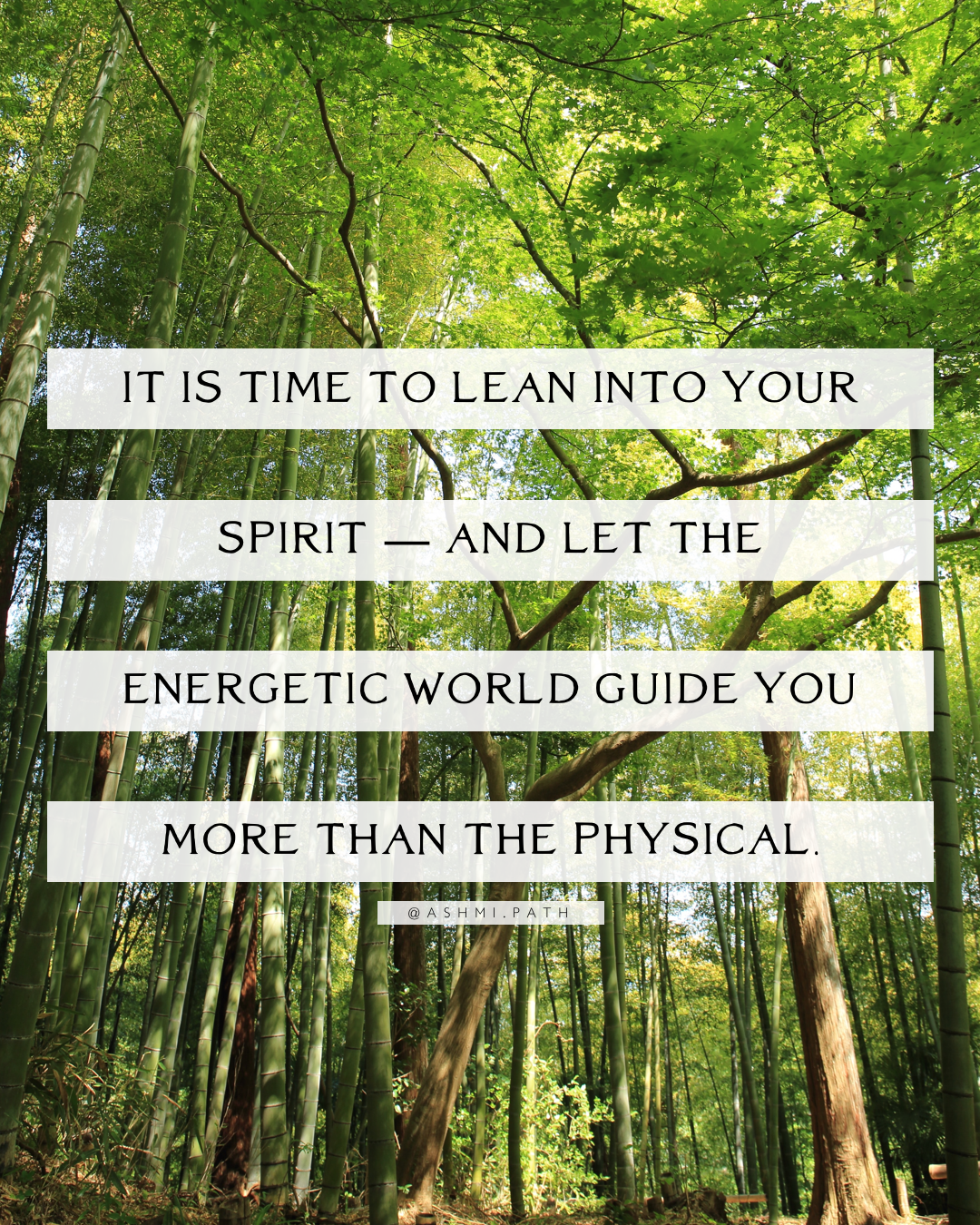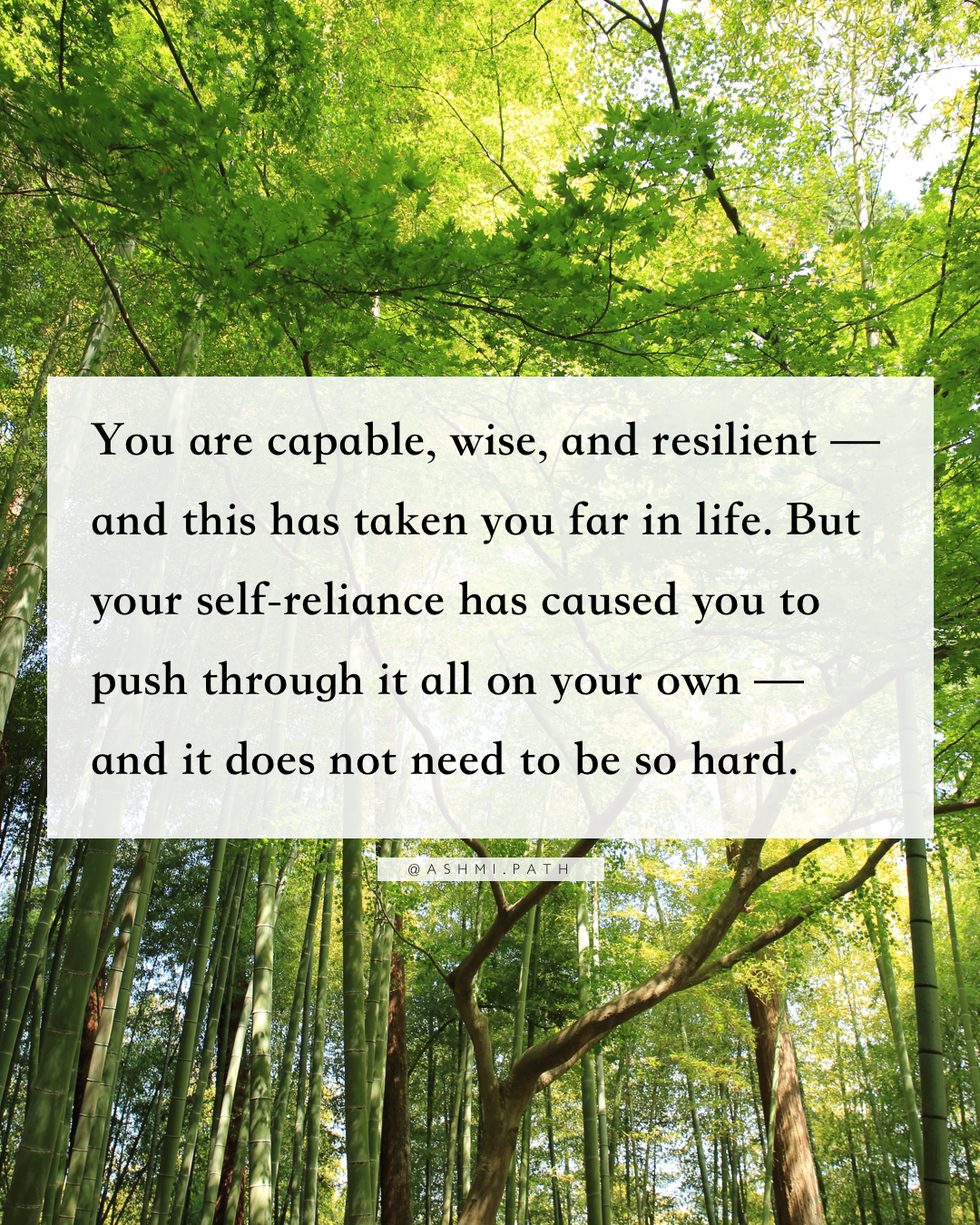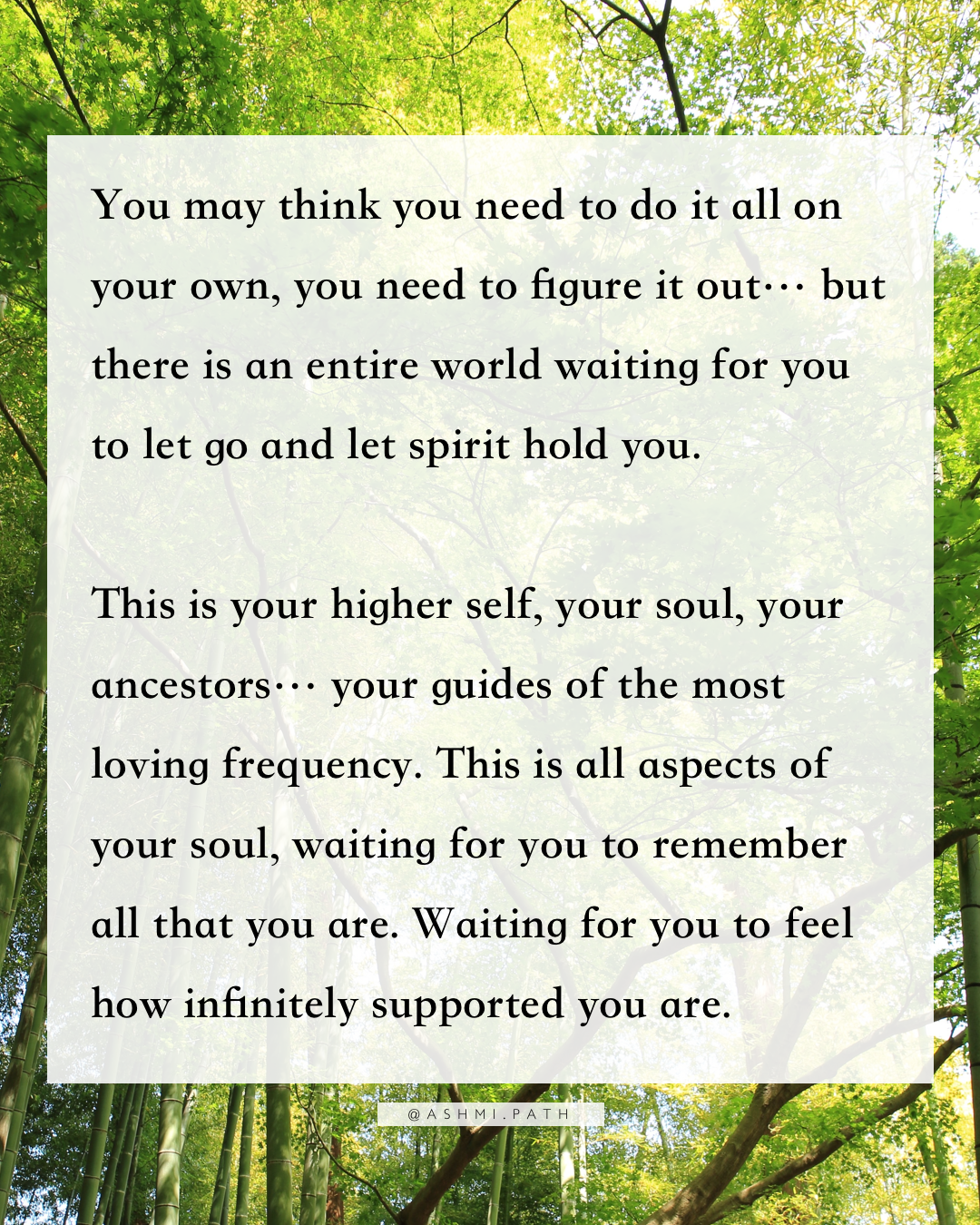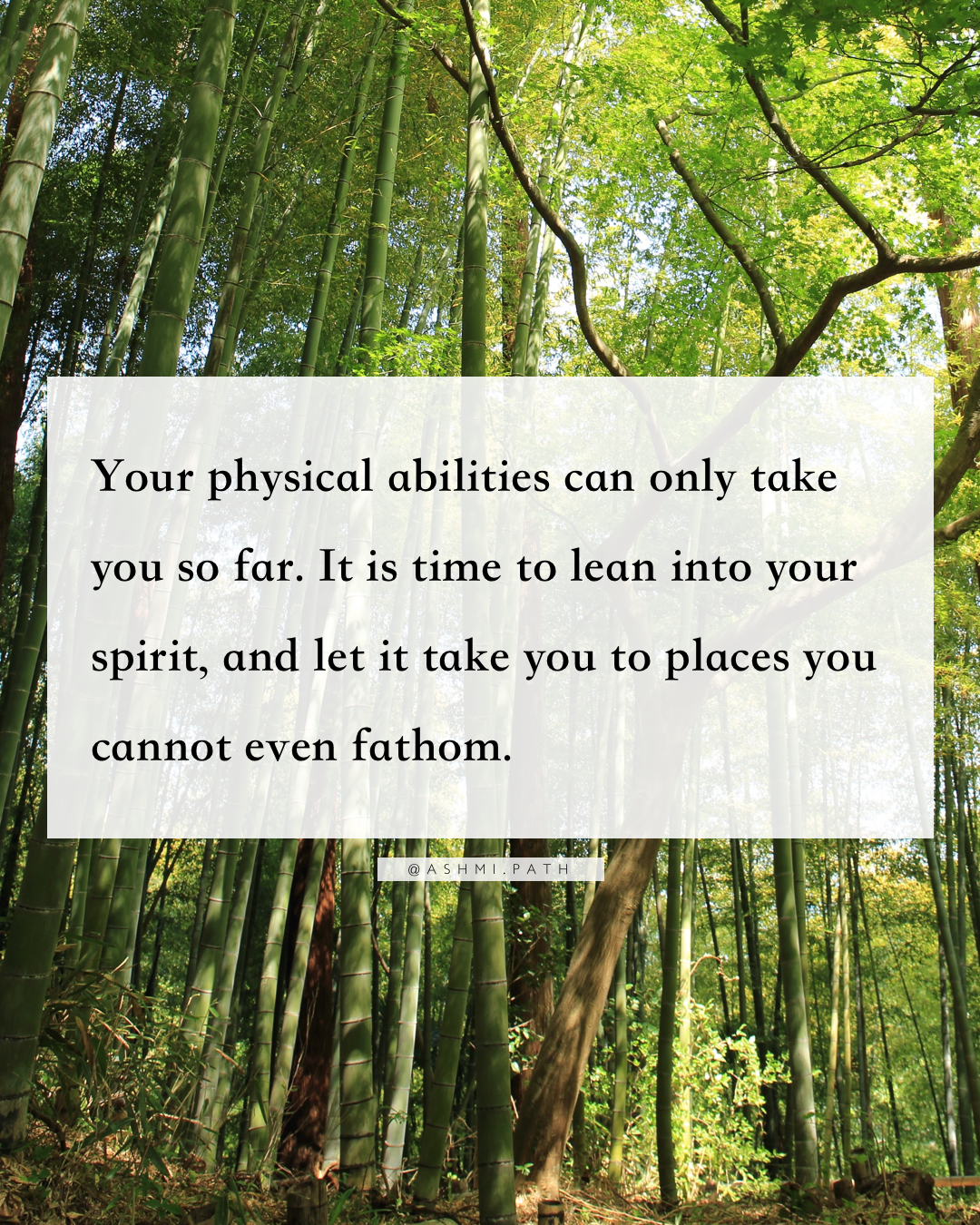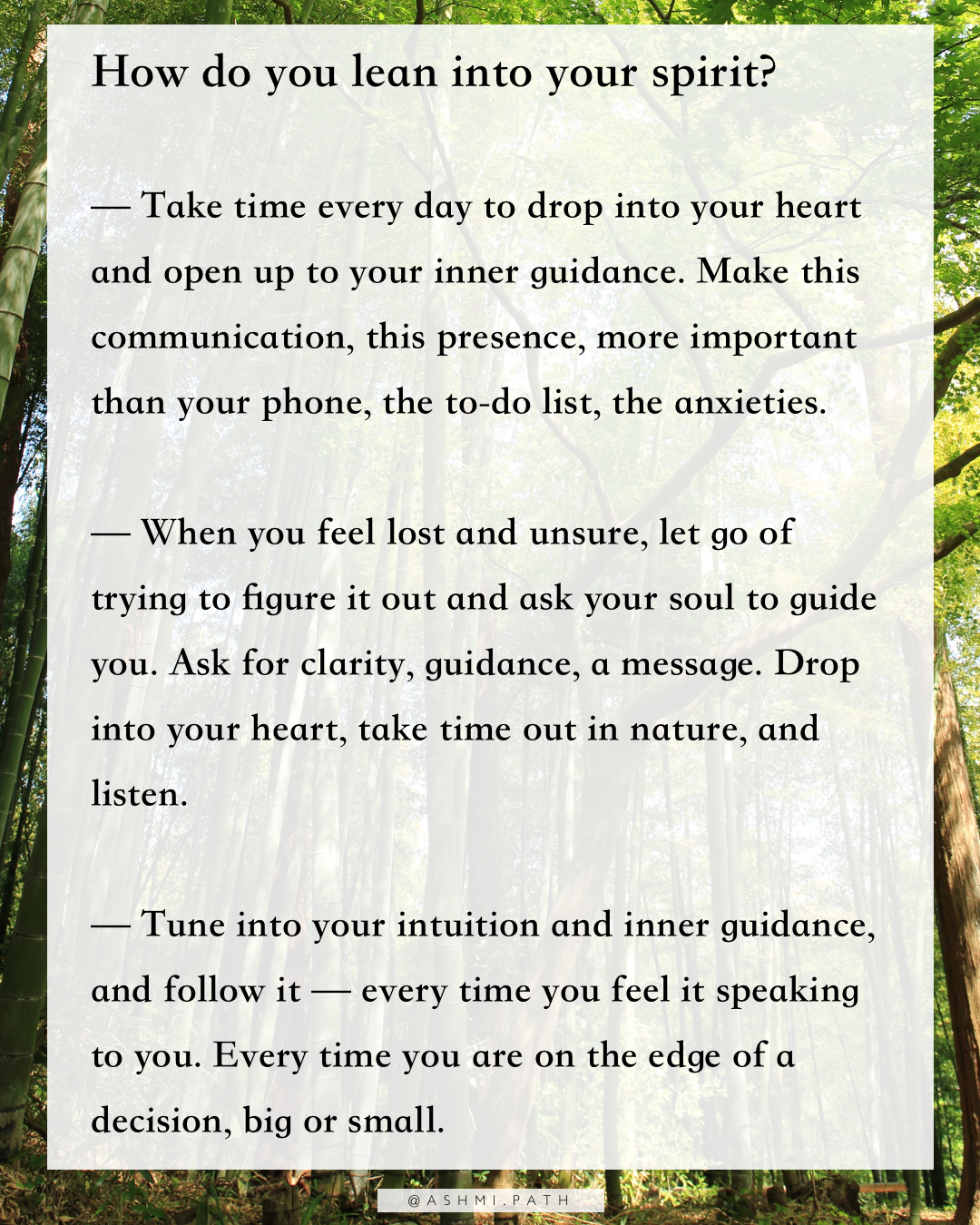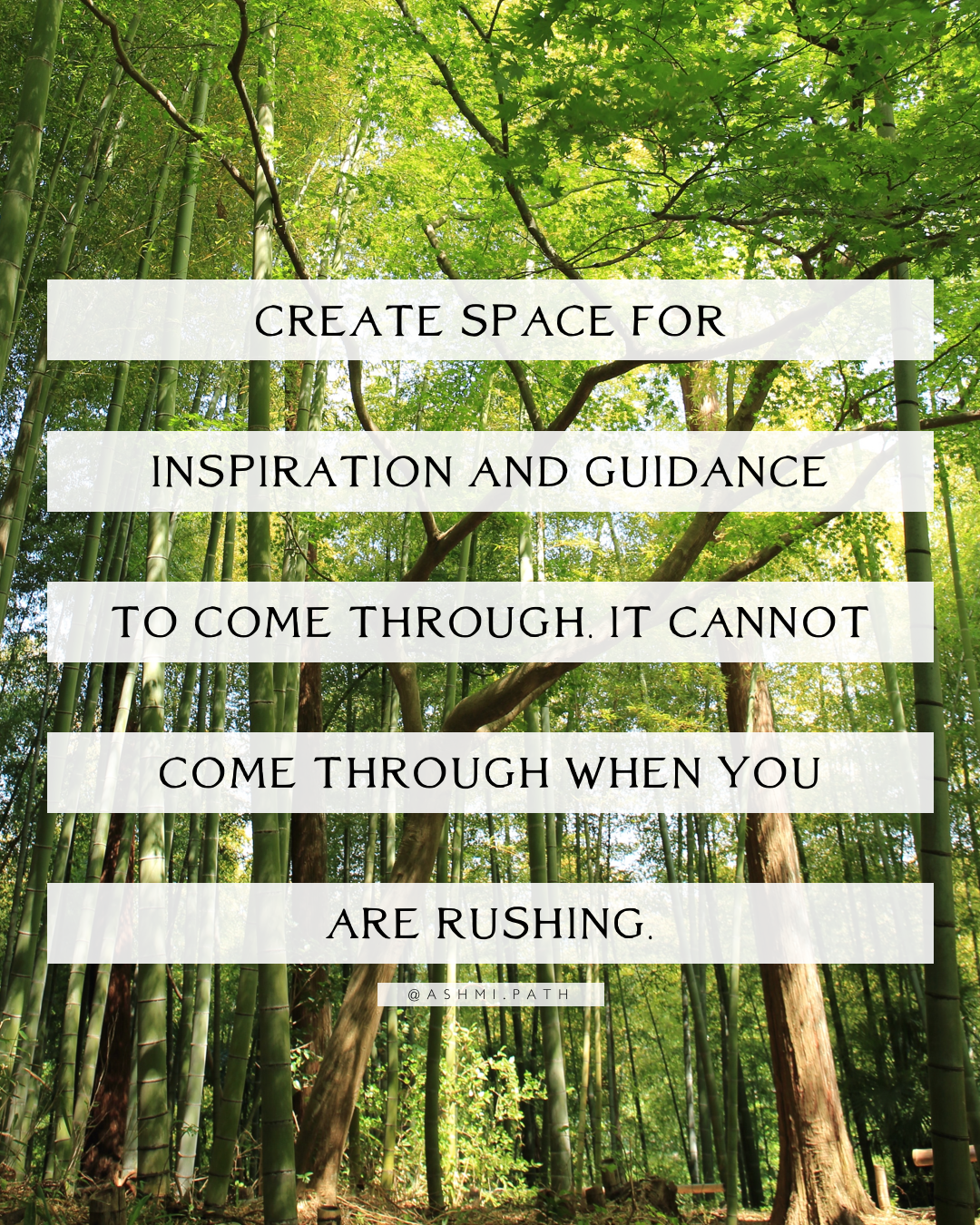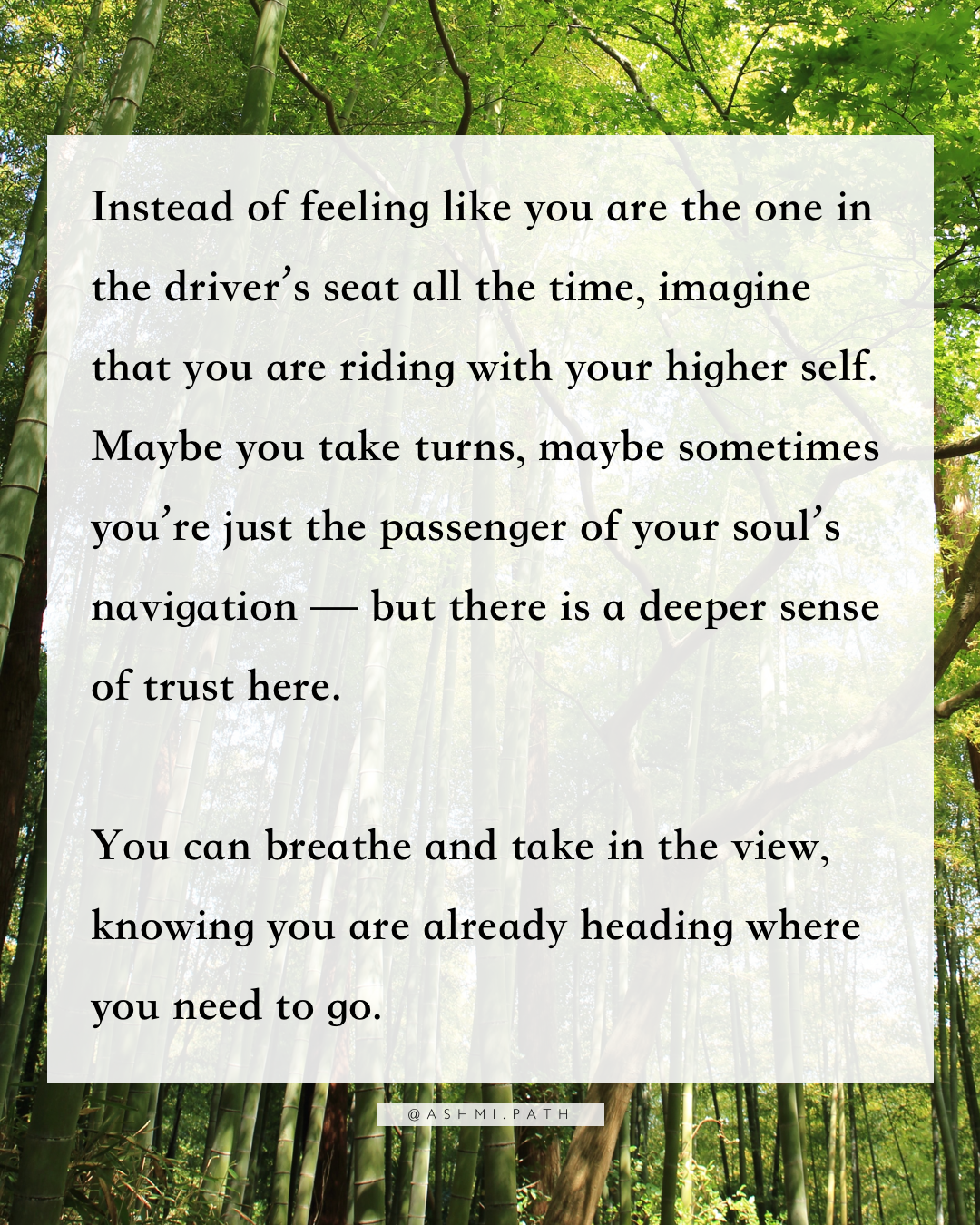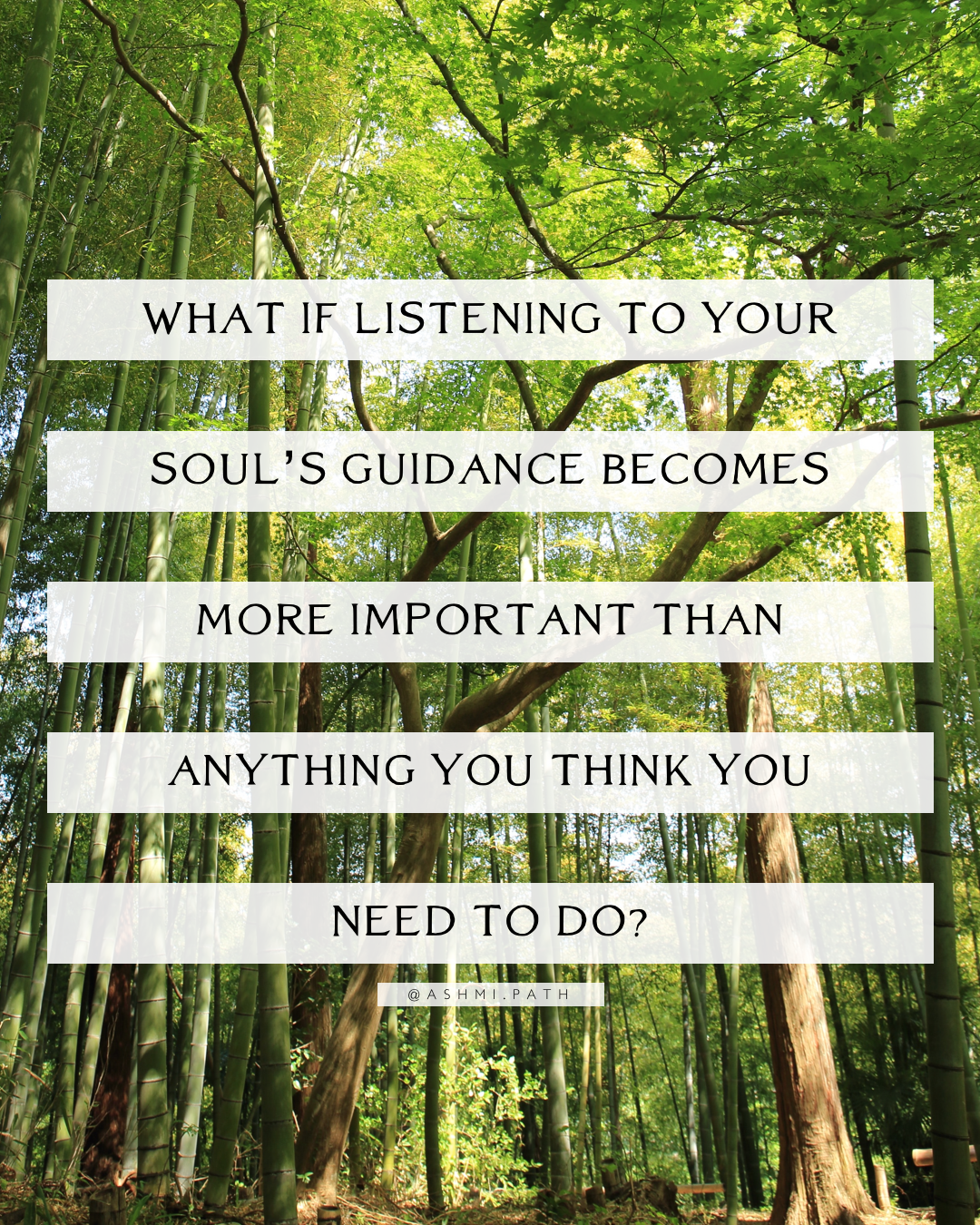 A message for myself...
IT IS TIME TO LEAN INTO YOUR SPIRIT — AND LET THE ENERGETIC WORLD GUIDE YOU MORE THAN THE PHYSICAL.
You are capable, wise, and resilient — and this has taken you far in life. But your self-reliance has caused you to push through it all on your own — and it does not need to be so hard.
You may think you need to do it all on your own, you need to figure it out… but there is an entire world waiting for you to let go and let spirit hold you.
This is your higher self, your soul, your ancestors… your guides of the most loving frequency. This is all aspects of your soul, waiting for you to remember all that you are. Waiting for you to feel how infinitely supported you are.
Your physical abilities can only take you so far. It is time to lean into your spirit, and let it take you to places you cannot even fathom.
How do you lean into your spirit?
— Take time every day to drop into your heart and open up to your inner guidance. Make this communication, this presence, more important than your phone, the to-do list, the anxieties.
— When you feel lost and unsure, let go of trying to figure it out and ask your soul to guide you. Ask for clarity, guidance, a message. Drop into your heart, take time out in nature, and listen.
— Tune into your intuition and inner guidance, and follow it — every time you feel it speaking to you. Every time you are on the edge of a decision, big or small.
CREATE SPACE FOR INSPIRATION AND GUIDANCE TO COME THROUGH. IT CANNOT COME THROUGH WHEN YOU ARE RUSHING.
Instead of feeling like you are the one in the driver's seat all the time, imagine that you are riding with your higher self. Maybe you take turns, maybe sometimes you're just the passenger of your soul's navigation — but there is a deeper sense of trust here.
You can breathe and take in the view, knowing you are already heading where you need to go.
WHAT IF LISTENING TO YOUR SOUL'S GUIDANCE BECOMES MORE IMPORTANT THAN ANYTHING YOU THINK YOU NEED TO DO?
Written with love,
Ashmi