Lean into the Fire of the Unknown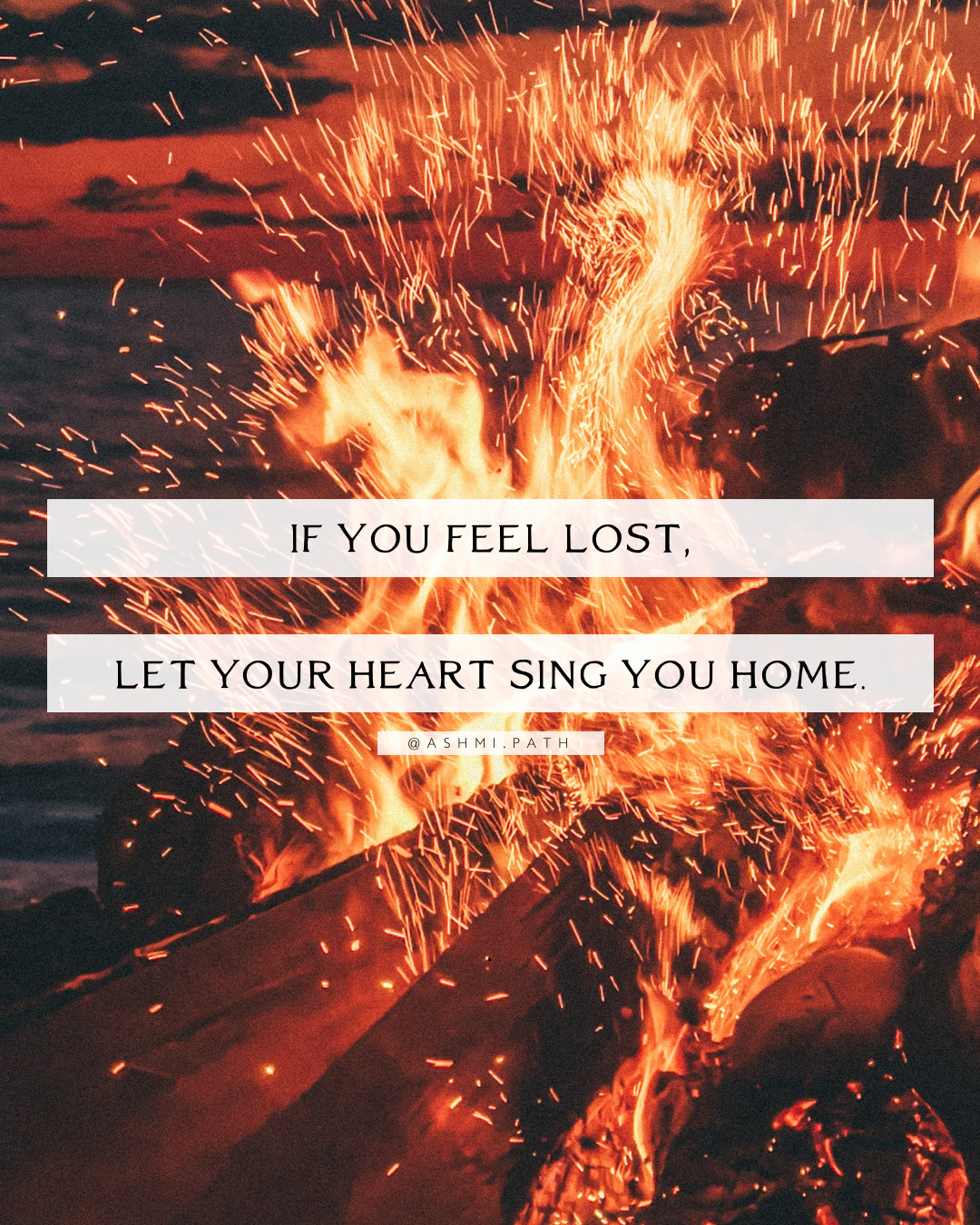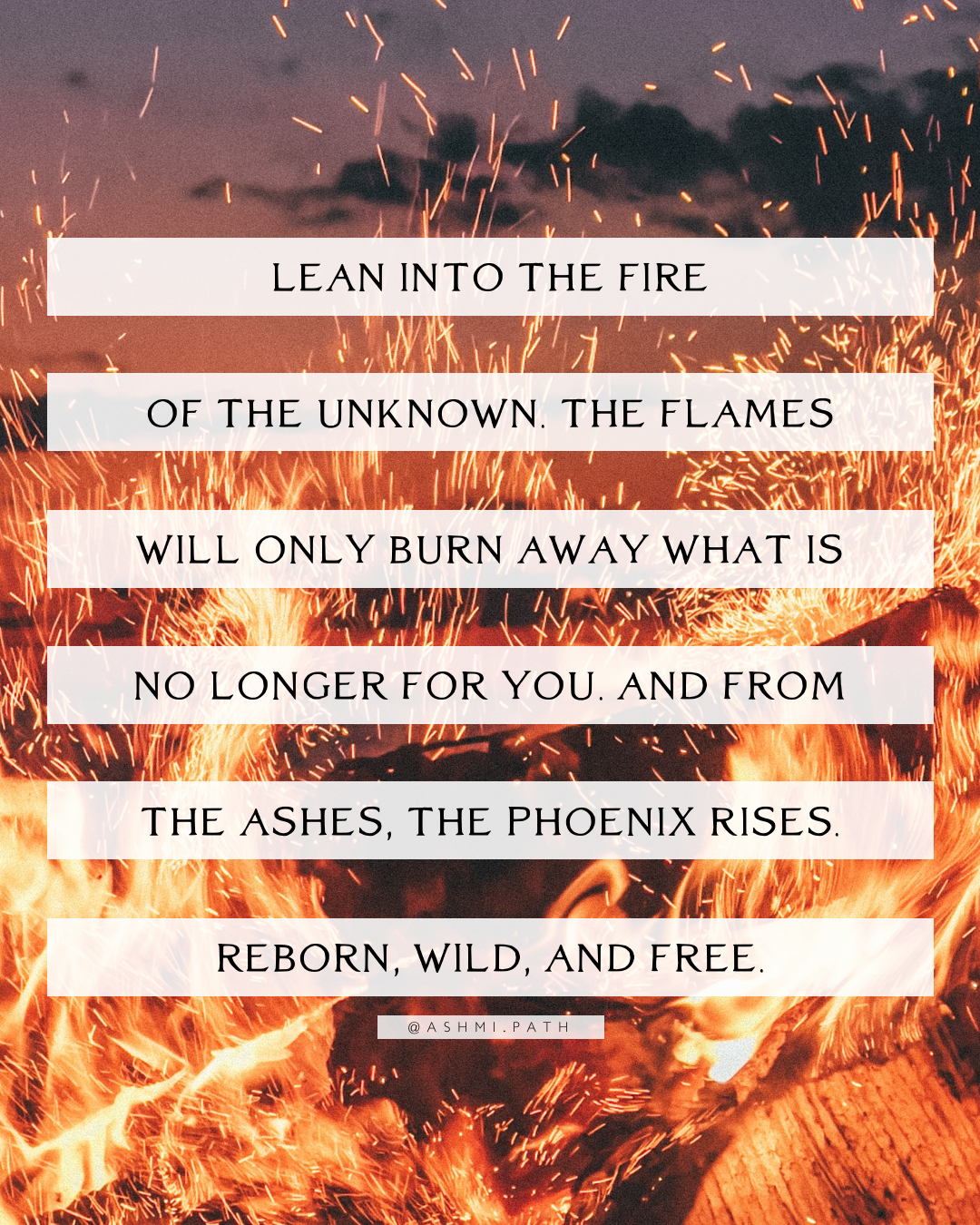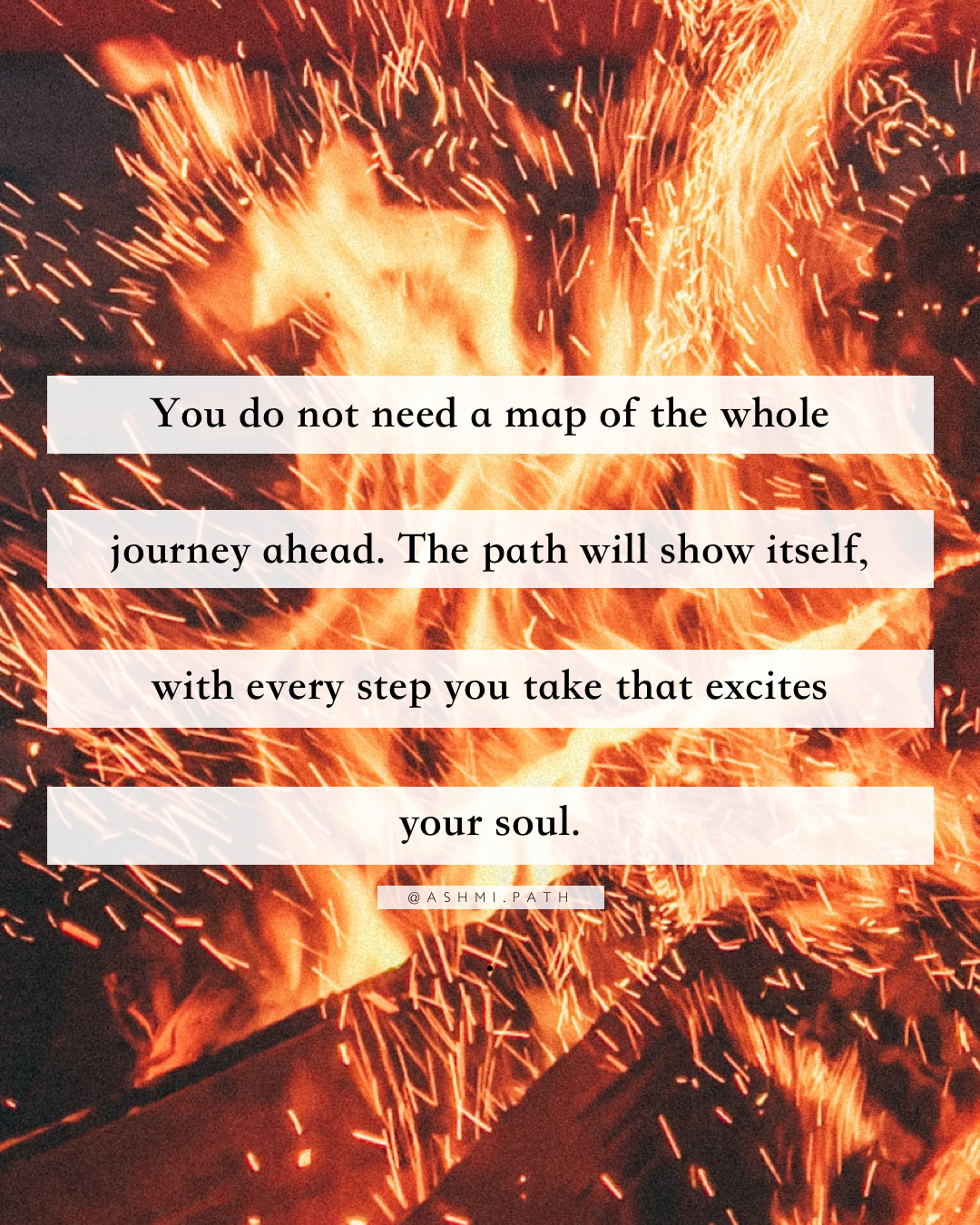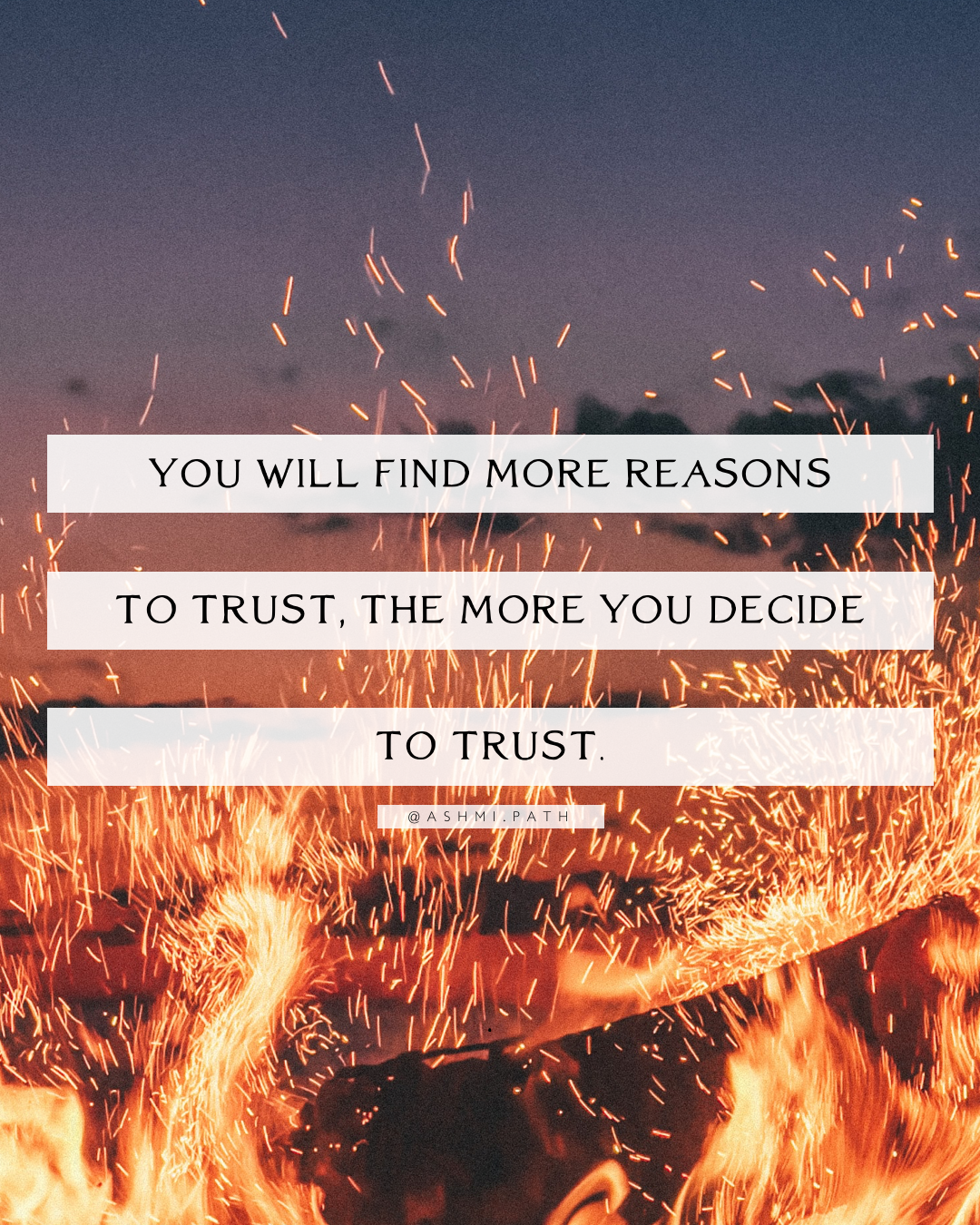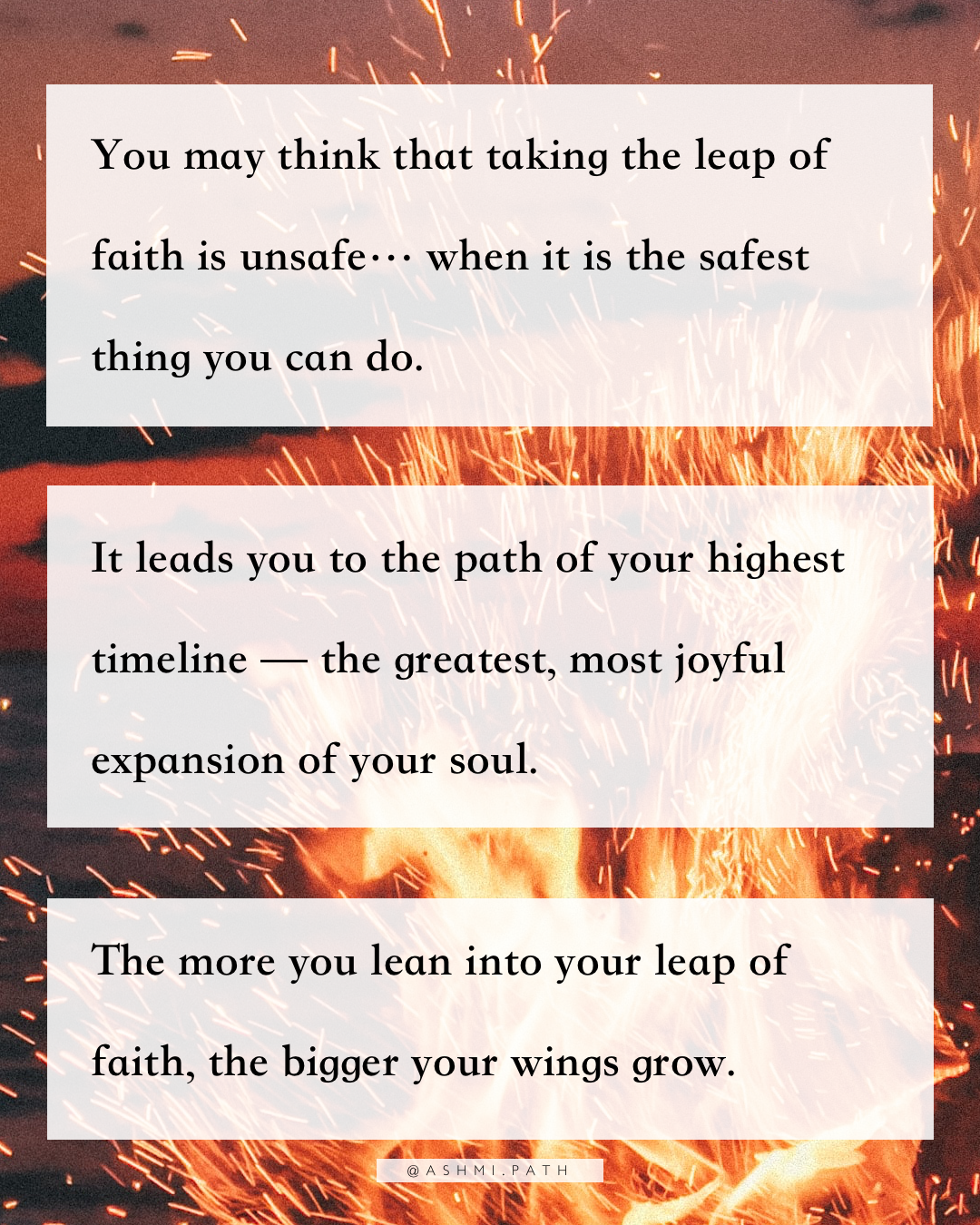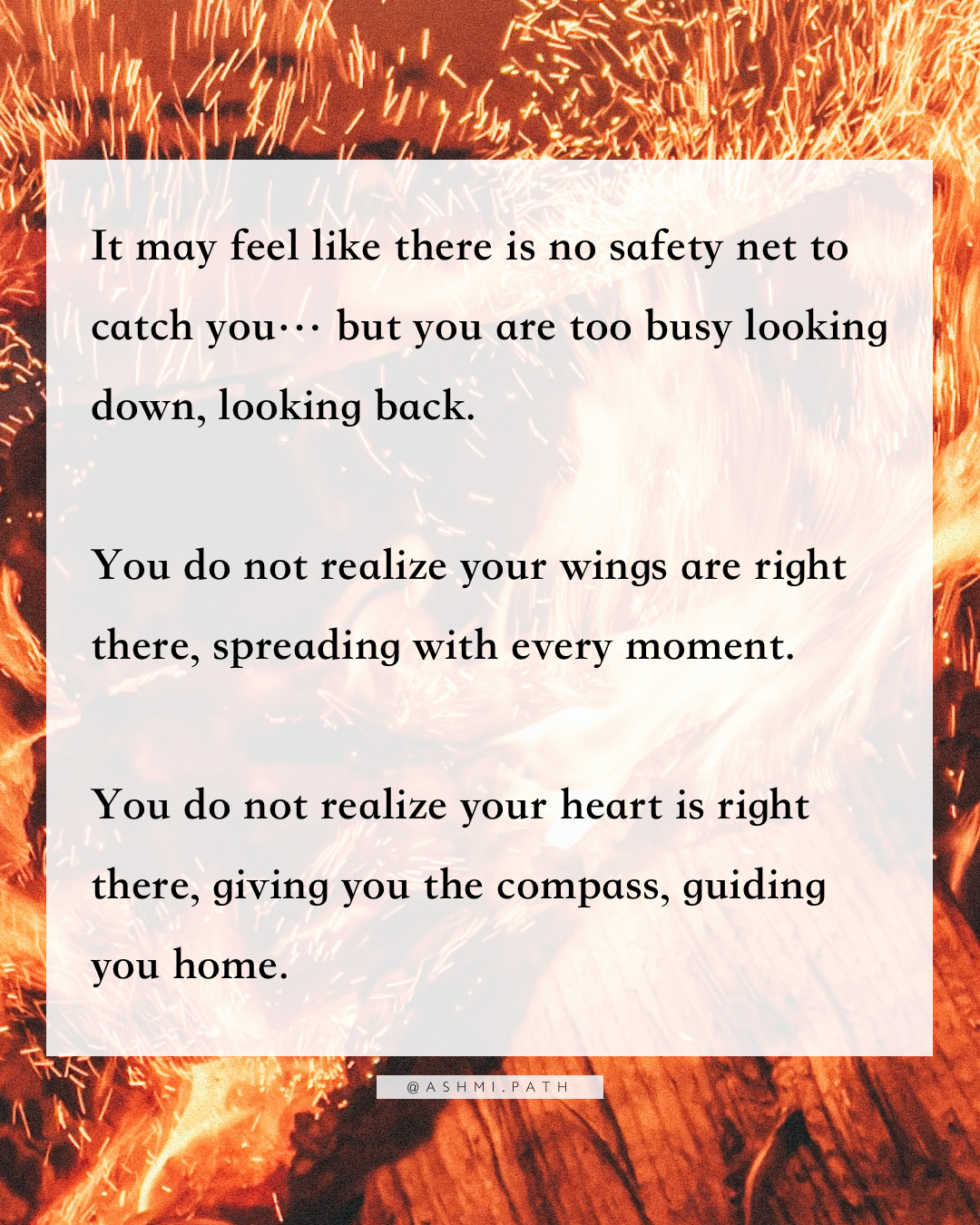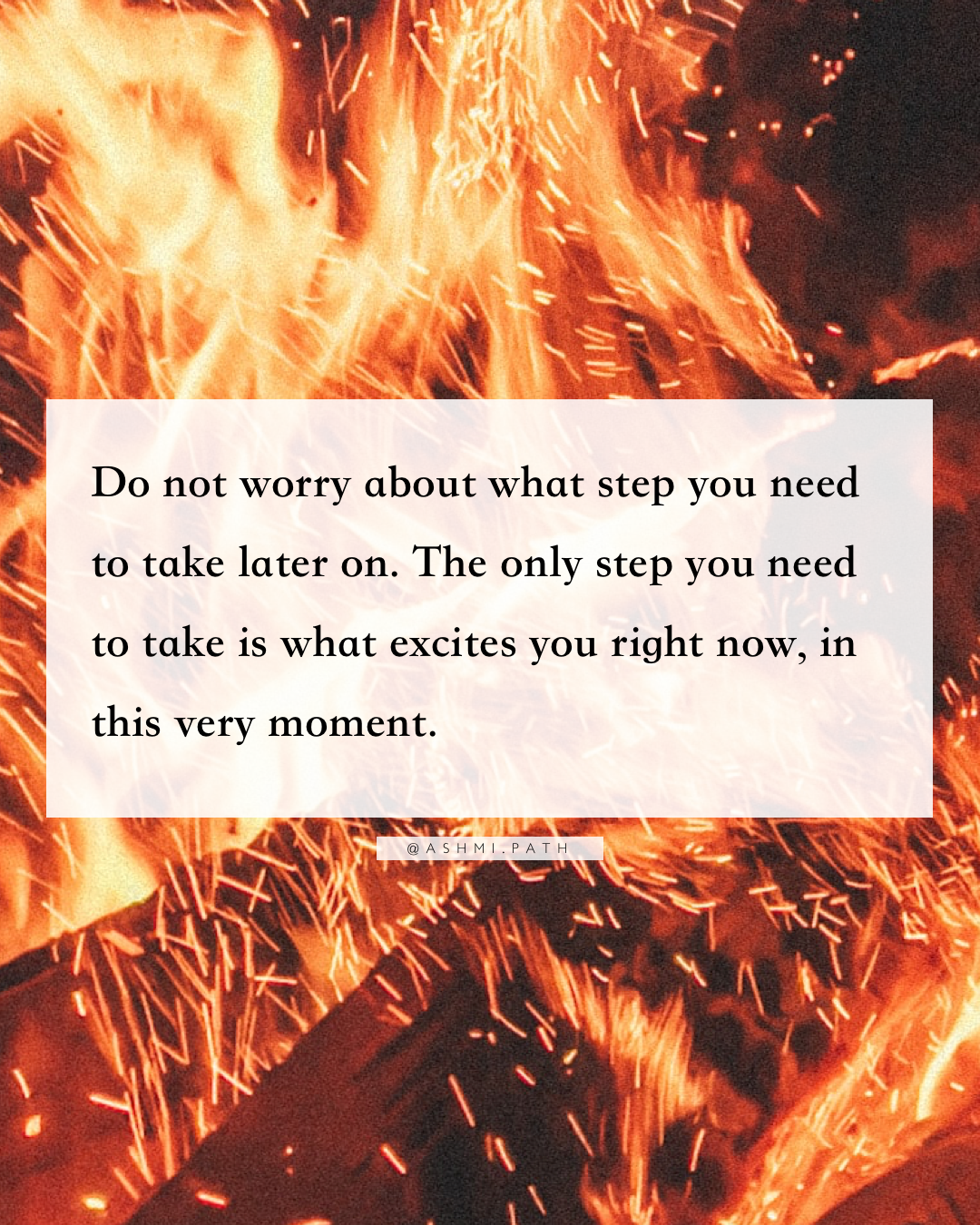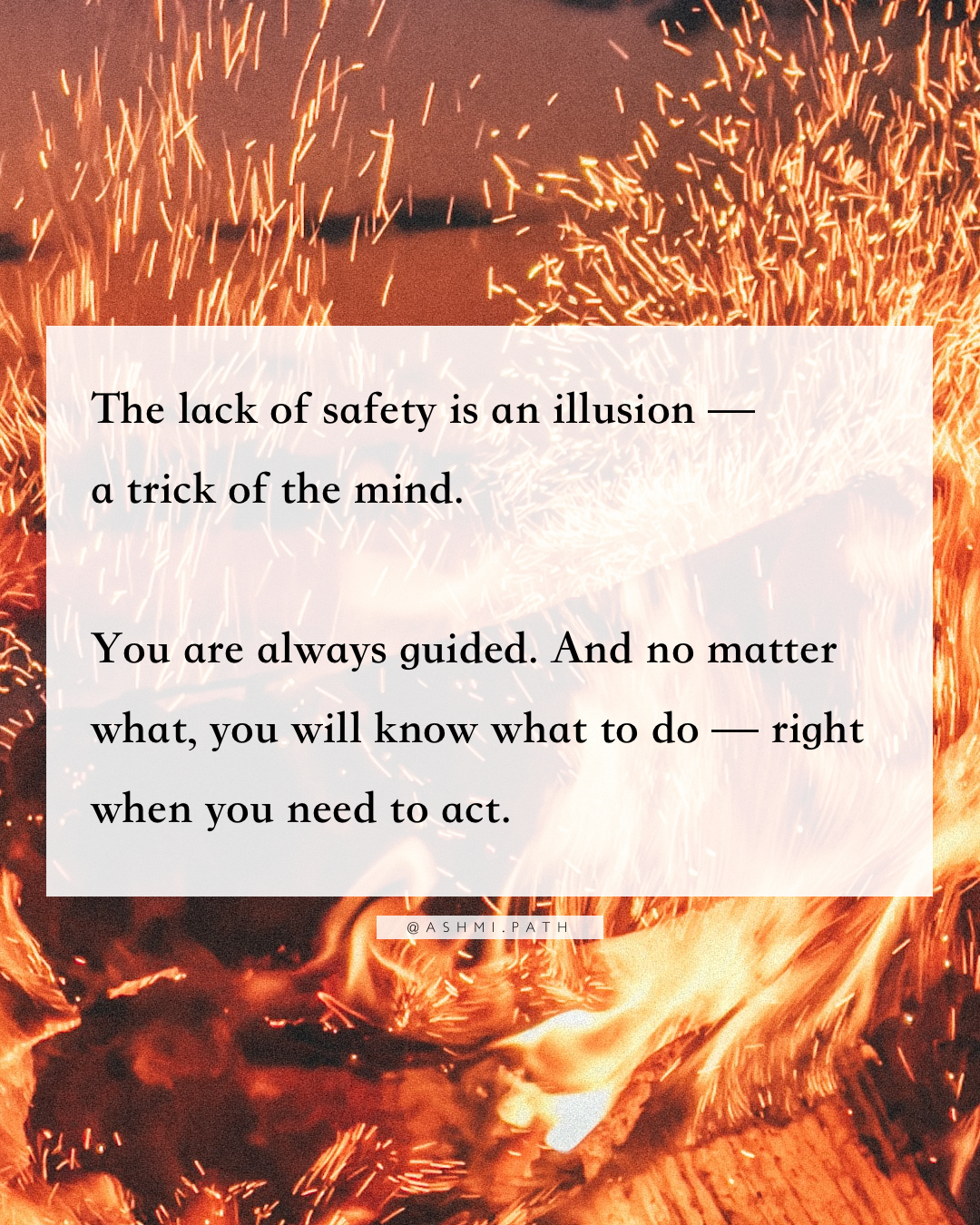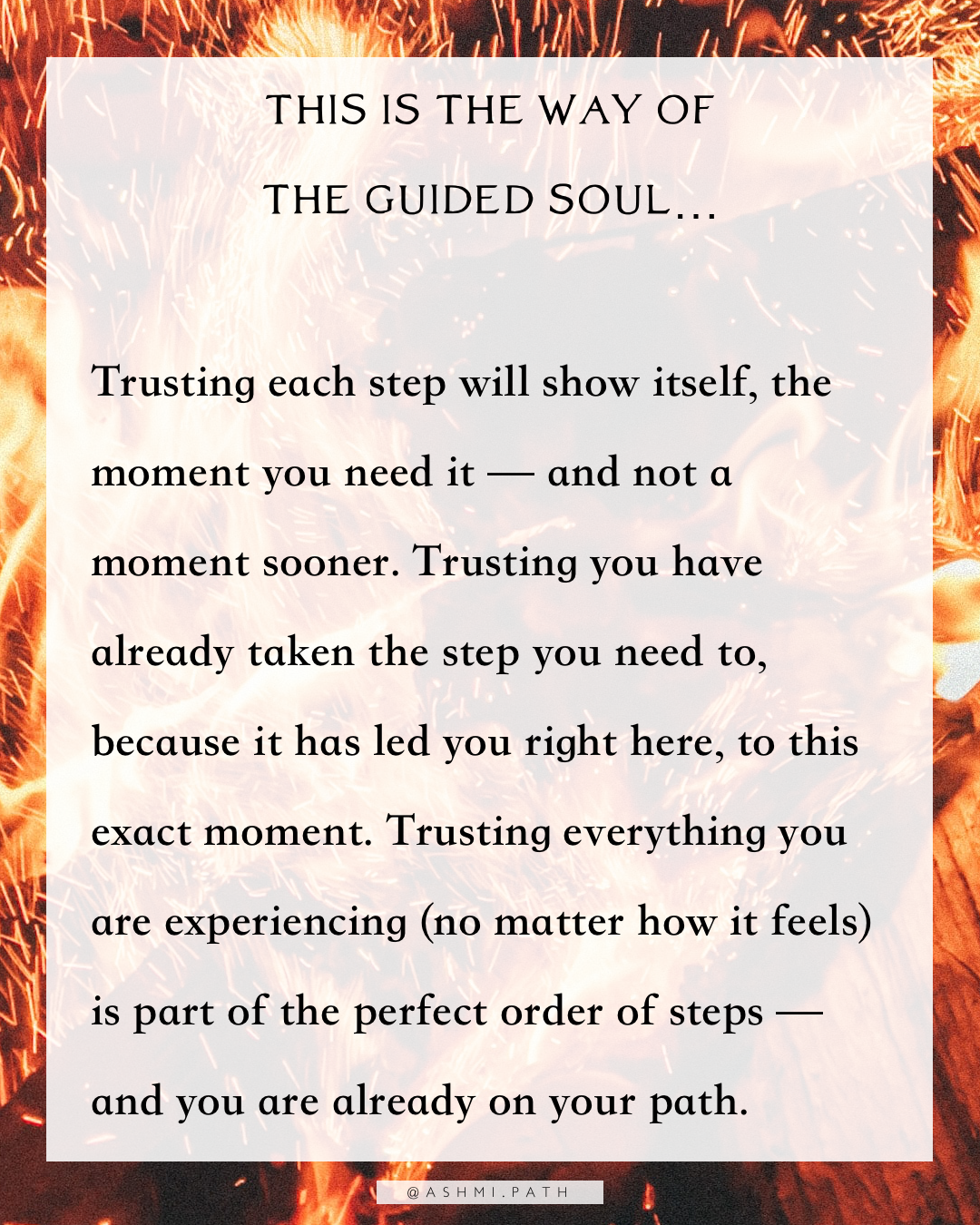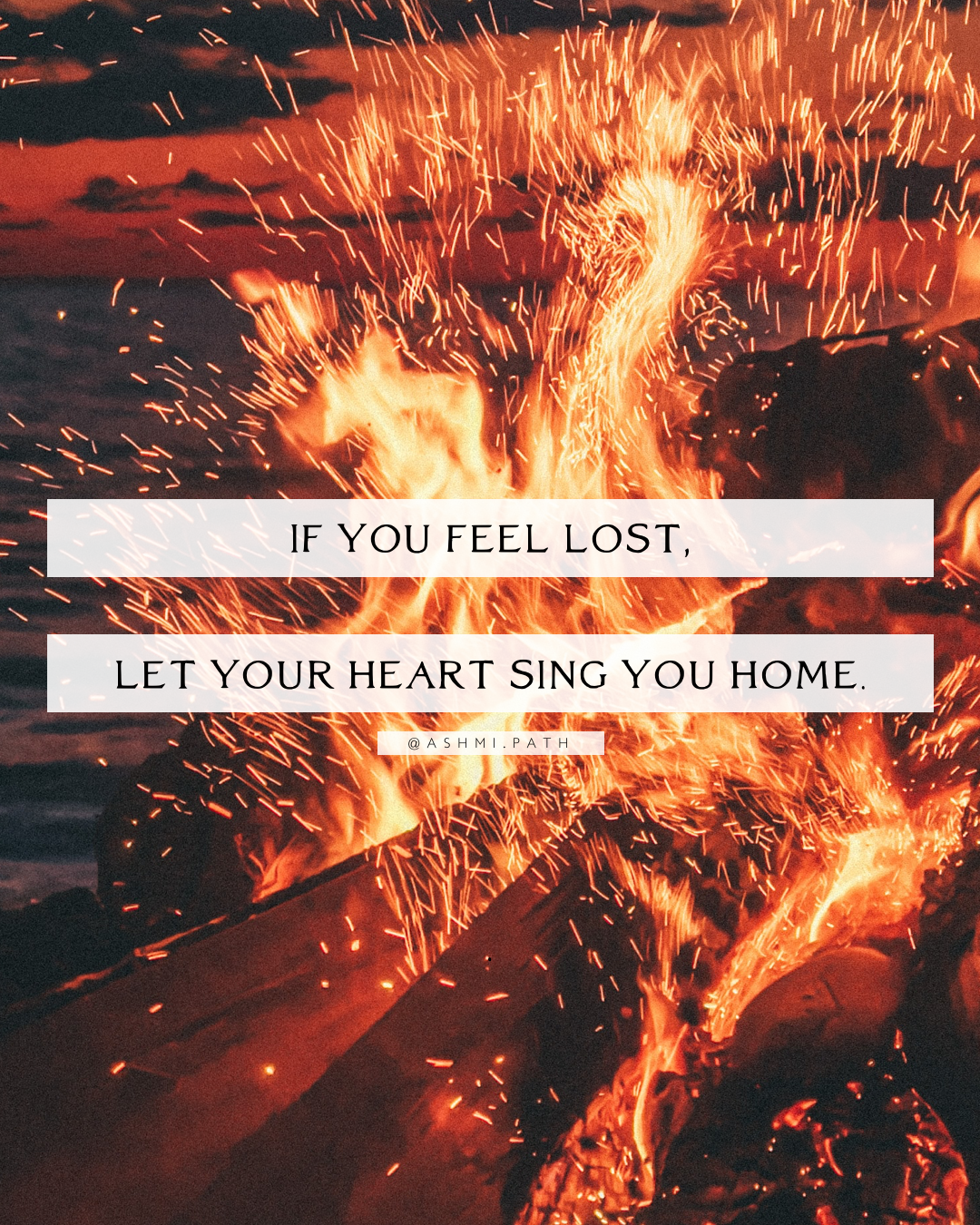 The text ~
LEAN INTO THE FIRE OF THE UNKNOWN. THE FLAMES WILL ONLY BURN AWAY WHAT IS NO LONGER FOR YOU. AND FROM THE ASHES, THE PHOENIX RISES. REBORN, WILD, AND FREE.
You do not need a map of the whole journey ahead.
The path will show itself, with every step you take that excites your soul.
IF YOU FEEL LOST,
LET YOUR HEART SING YOU HOME.
YOU WILL FIND MORE REASONS TO TRUST,
THE MORE YOU DECIDE TO TRUST.
You may think that taking the leap of faith is unsafe…
when it is the safest thing you can do.
It leads you to the path of your highest timeline —
the greatest, most joyful expansion of your soul.
The more you lean into your leap of faith, the bigger your wings grow.
It may feel like there is no safety net to catch you… but you are too busy looking down, looking back.
You do not realize your wings are right there, spreading with every moment.
You do not realize your heart is right there, giving you the compass, guiding you home.
The lack of safety is an illusion — a trick of the mind. You are always guided. And no matter what, you will know what to do — right when you need to act.
Do not worry about what step you need to take later on. The only step you need to take is what excites you right now, in this very moment.
THIS IS THE WAY OF THE GUIDED SOUL…
Trusting each step will show itself, the moment you need it — and not a moment sooner. Trusting you have already taken the step you need to, because it has led you right here, to this exact moment. Trusting everything you are experiencing (no matter how it feels) is part of the perfect order of steps — and you are already on your path.
Written with love,
Ashmi