A Shift in How We Identify With Our Past Pains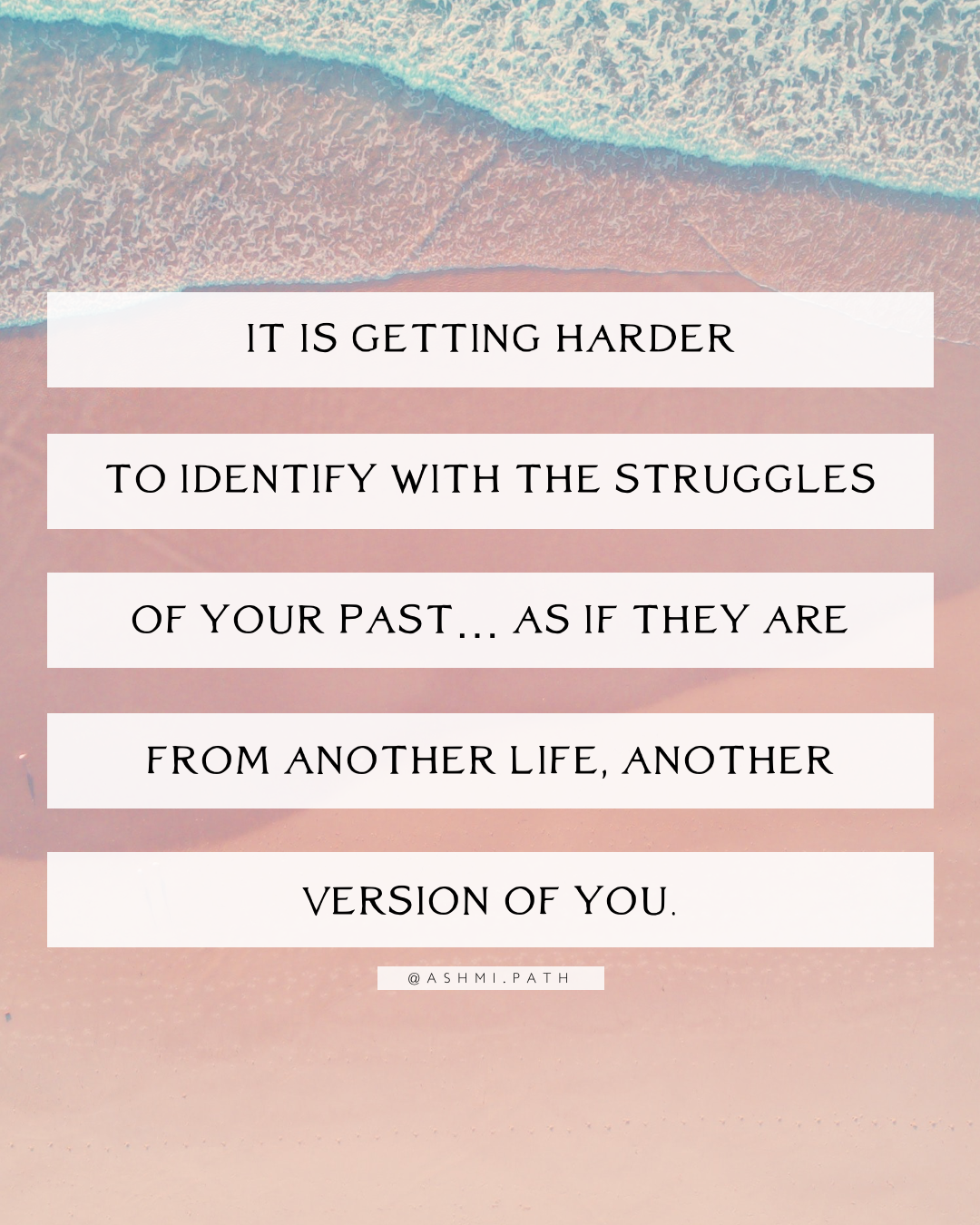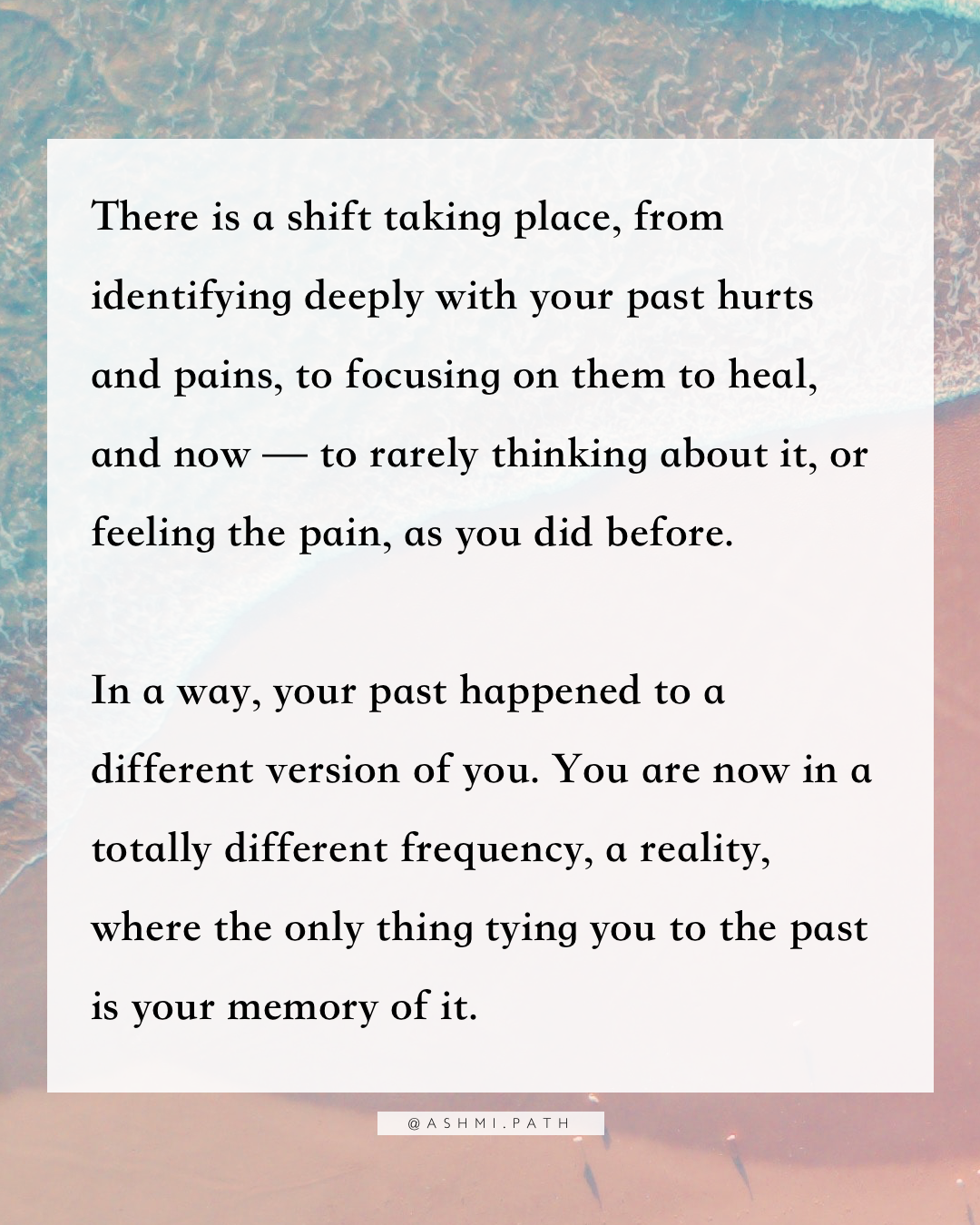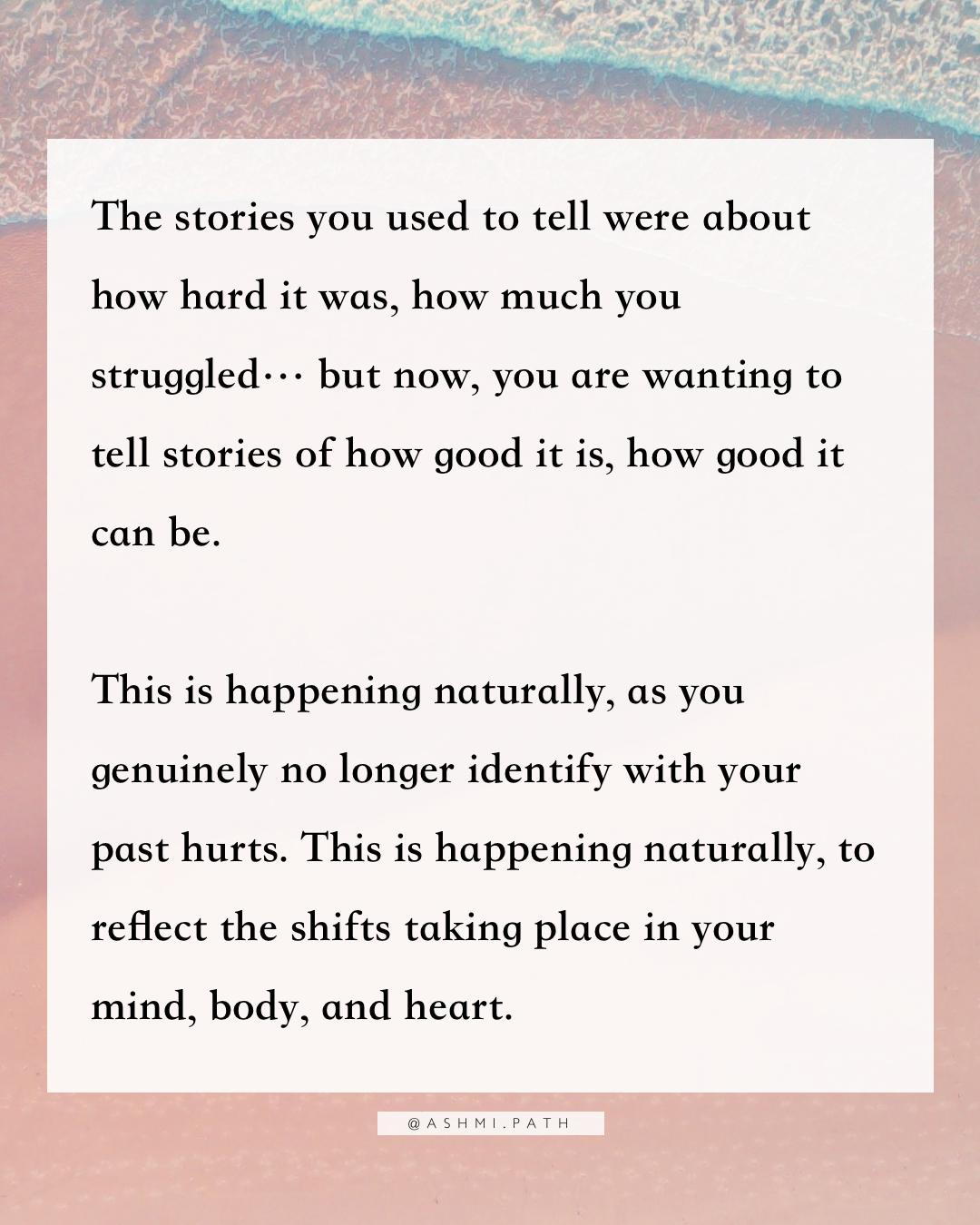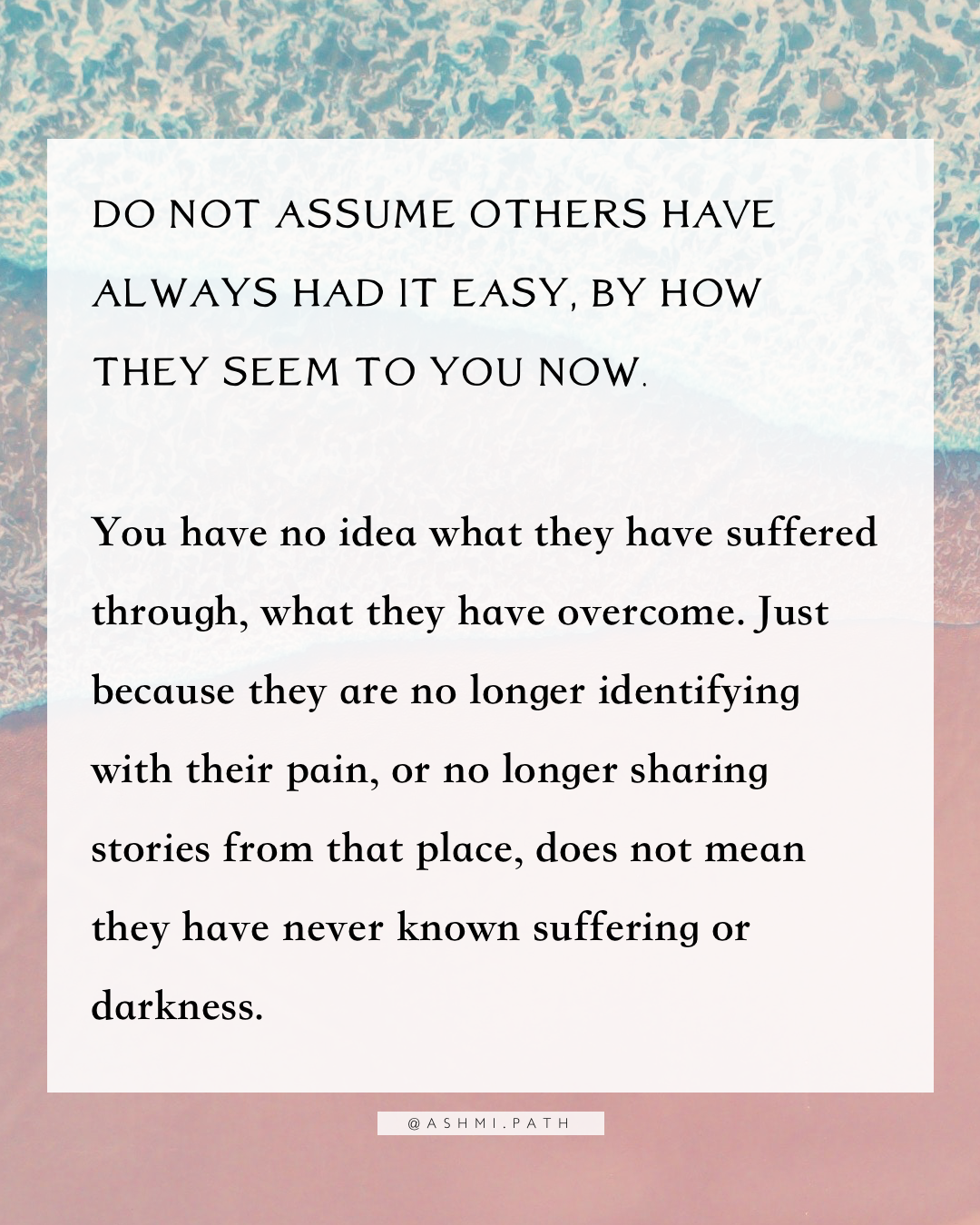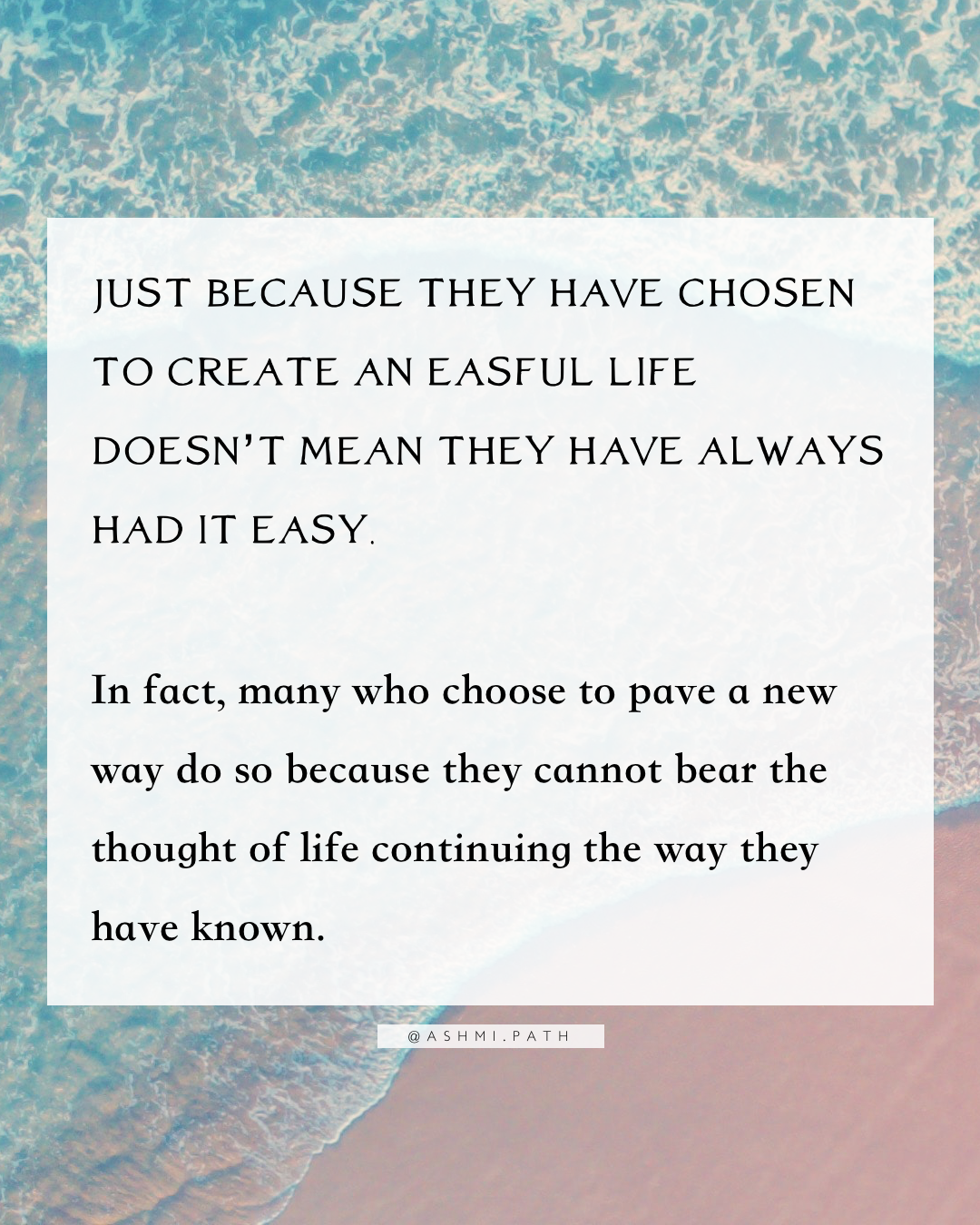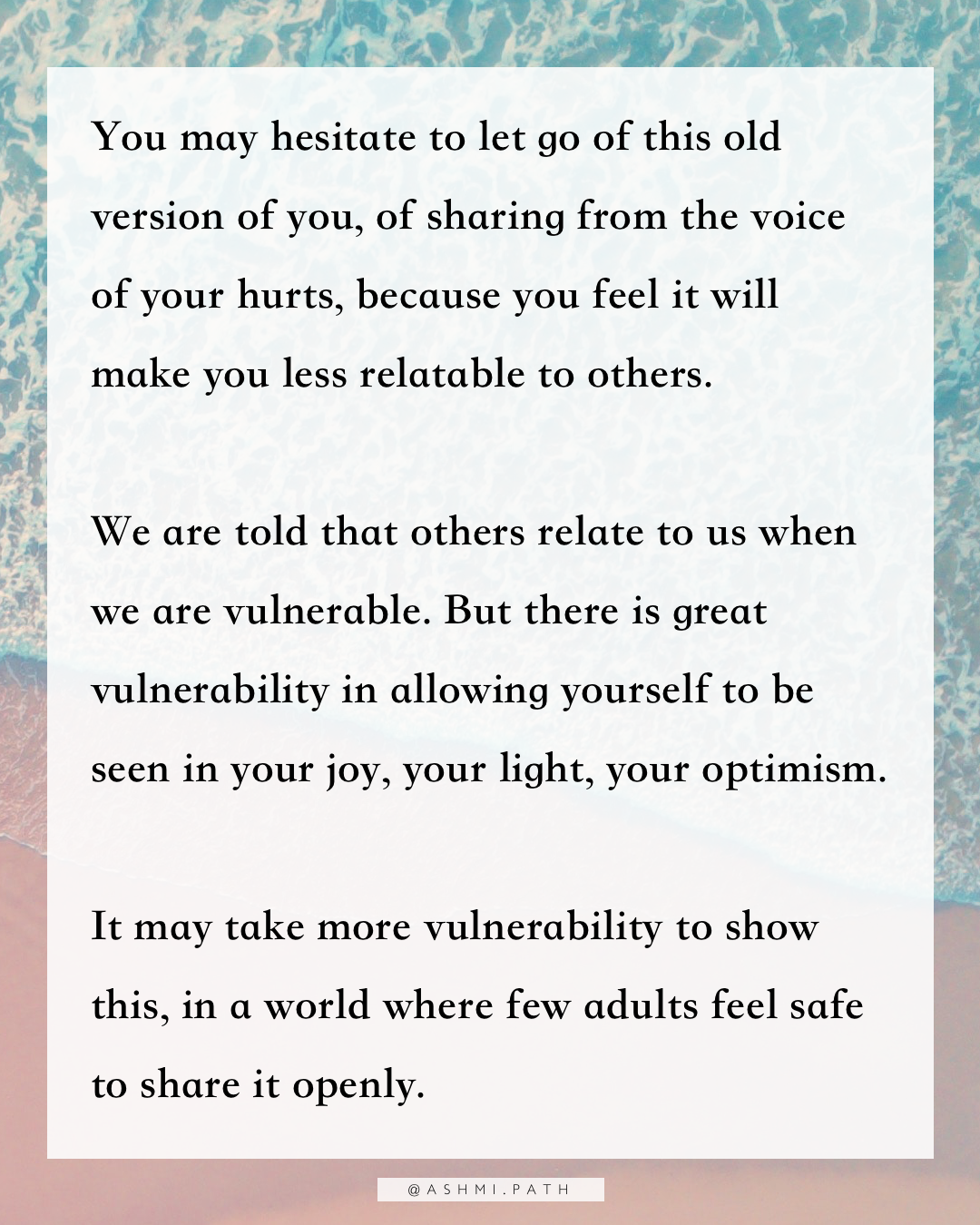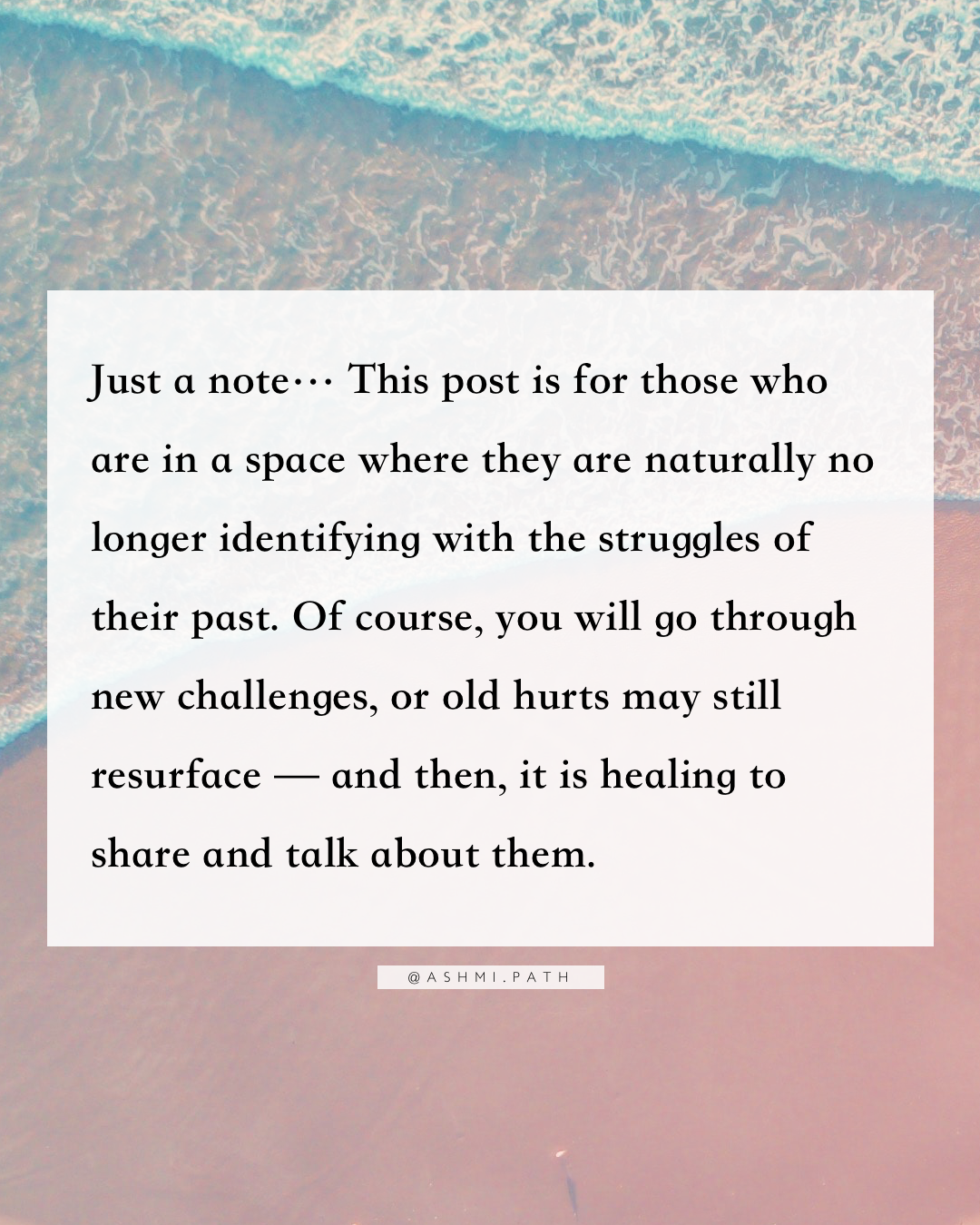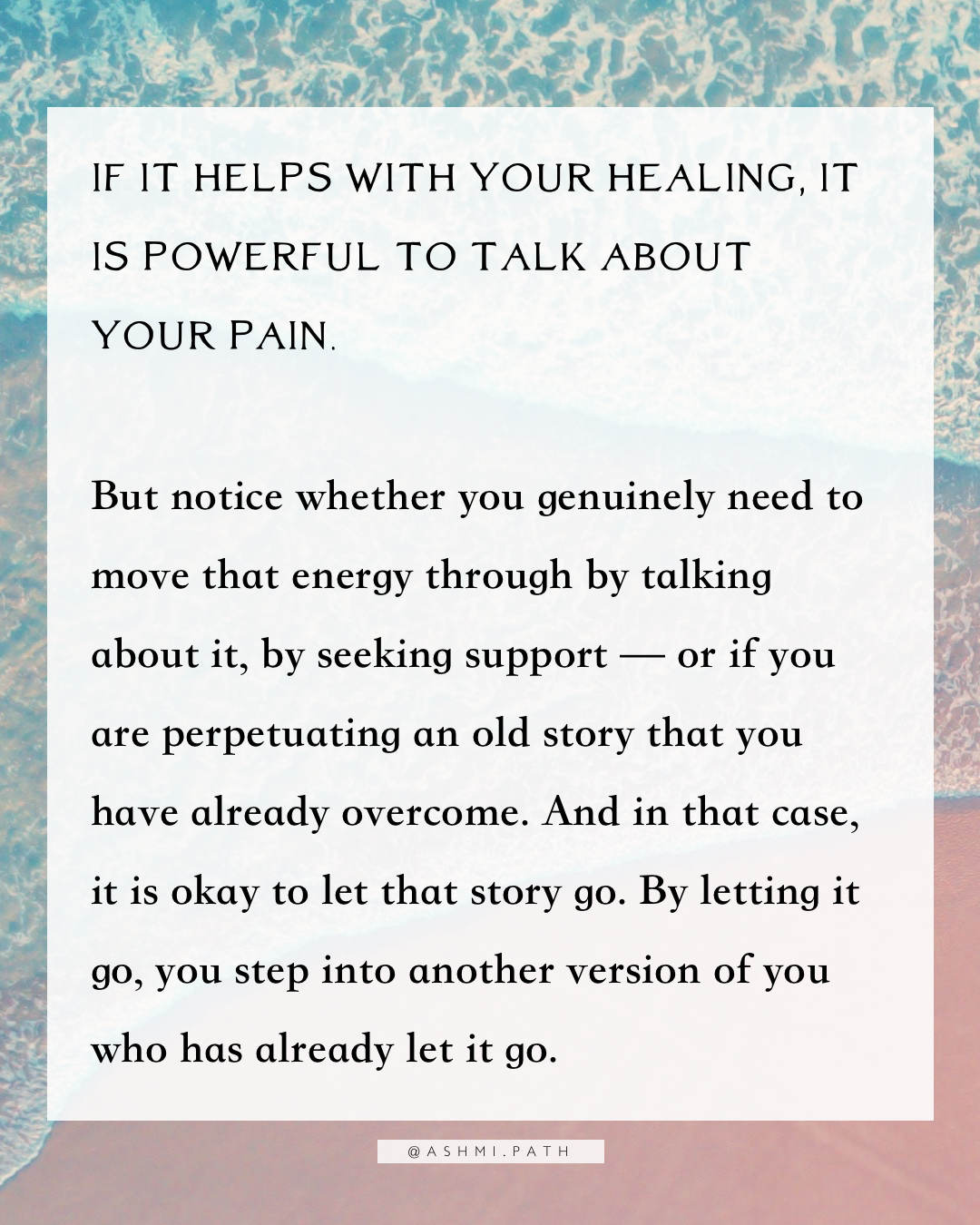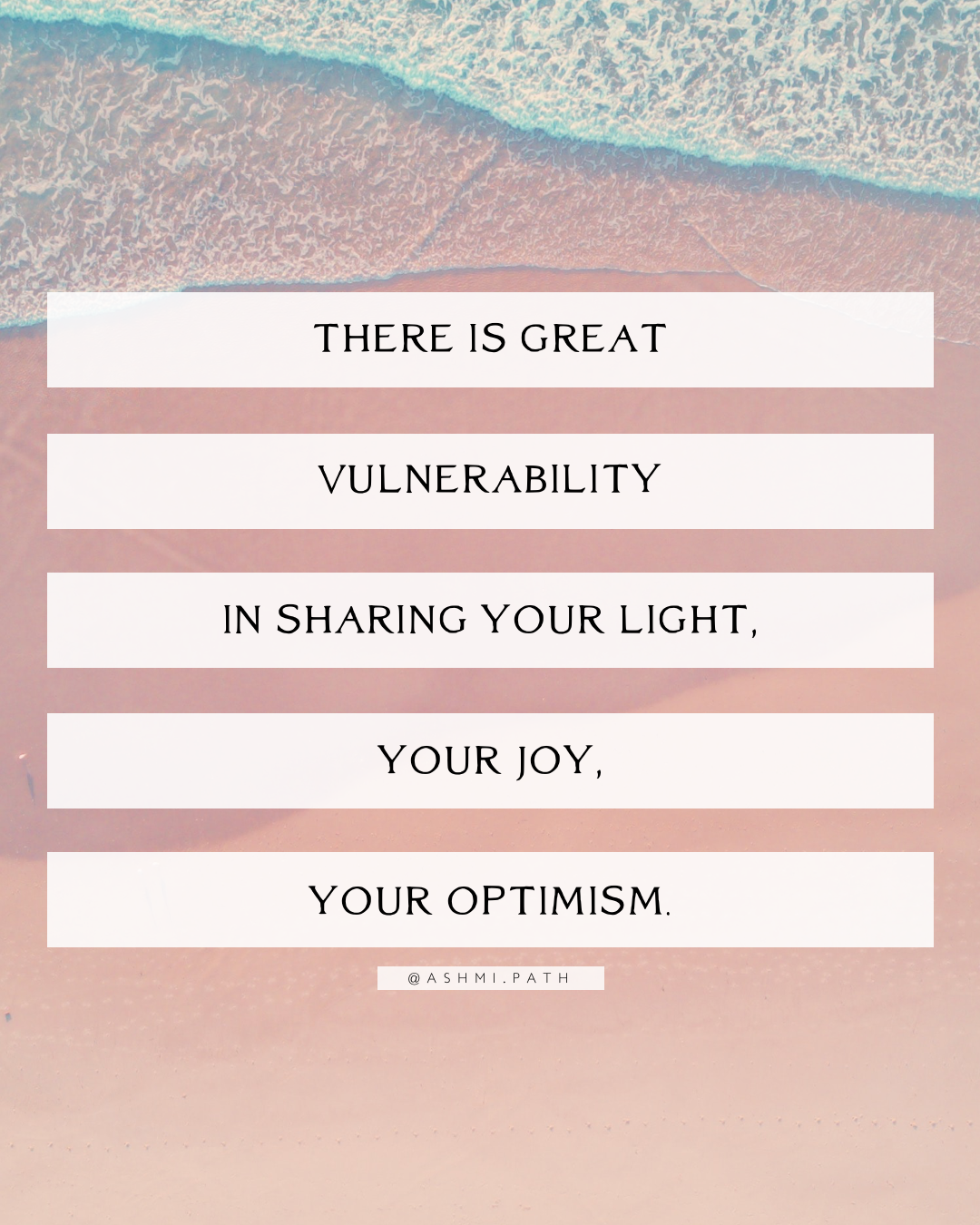 The past may feel more distant... it is harder to bring up old memories and emotions, unless you focus on them.
~~~
IT IS GETTING HARDER TO IDENTIFY WITH THE STRUGGLES OF YOUR PAST… AS IF THEY ARE FROM ANOTHER LIFE, ANOTHER VERSION OF YOU.
There is a shift taking place, from identifying deeply with your past hurts and pains, to focusing on them to heal, and now — to rarely thinking about it, or feeling the pain, as you did before.
In a way, your past happened to a different version of you. You are now in a totally different frequency, a reality, where the only thing tying you to the past is your memory of it.
The stories you used to tell were about how hard it was, how much you struggled… but now, you are wanting to tell stories of how good it is, how good it can be.
This is happening naturally, as you genuinely no longer identify with your past hurts. This is happening naturally, to reflect the shifts taking place in your mind, body, and heart.
DO NOT ASSUME OTHERS HAVE ALWAYS HAD IT EASY, BY HOW THEY SEEM TO YOU NOW.
You have no idea what they have suffered through, what they have overcome. Just because they are no longer identifying with their pain, or no longer sharing stories from that place, does not mean they have never known suffering or darkness.
JUST BECAUSE THEY HAVE CHOSEN TO CREATE AN EASFUL LIFE DOESN'T MEAN THEY HAVE ALWAYS HAD IT EASY.
In fact, many who choose to pave a new way do so because they cannot bear the thought of life continuing the way they have known.
You may hesitate to let go of this old version of you, of sharing from the voice of your hurts, because you feel it will make you less relatable to others.
We are told that others relate to us when we are vulnerable. But there is great vulnerability in allowing yourself to be seen in your joy, your light, your optimism.
It may take more vulnerability to show this, in a world where few adults feel safe to share it openly.
Just a note… This post is for those who are in a space where they are naturally no longer identifying with the struggles of their past. Of course, you will go through new challenges, or old hurts may still resurface — and then, it is healing to share and talk about them.
IF IT HELPS WITH YOUR HEALING, IT IS POWERFUL TO TALK ABOUT YOUR PAIN.
But notice whether you genuinely need to move that energy through by talking about it, by seeking support — or if you are perpetuating an old story that you have already overcome. And in that case, it is okay to let that story go. By letting it go, you step into another version of you who has already let it go.
THERE IS GREAT VULNERABILITY IN SHARING YOUR LIGHT, YOUR JOY, YOUR OPTIMISM.
Written with love,
Ashmi