Trying Harder Will Not Unlock These Frequencies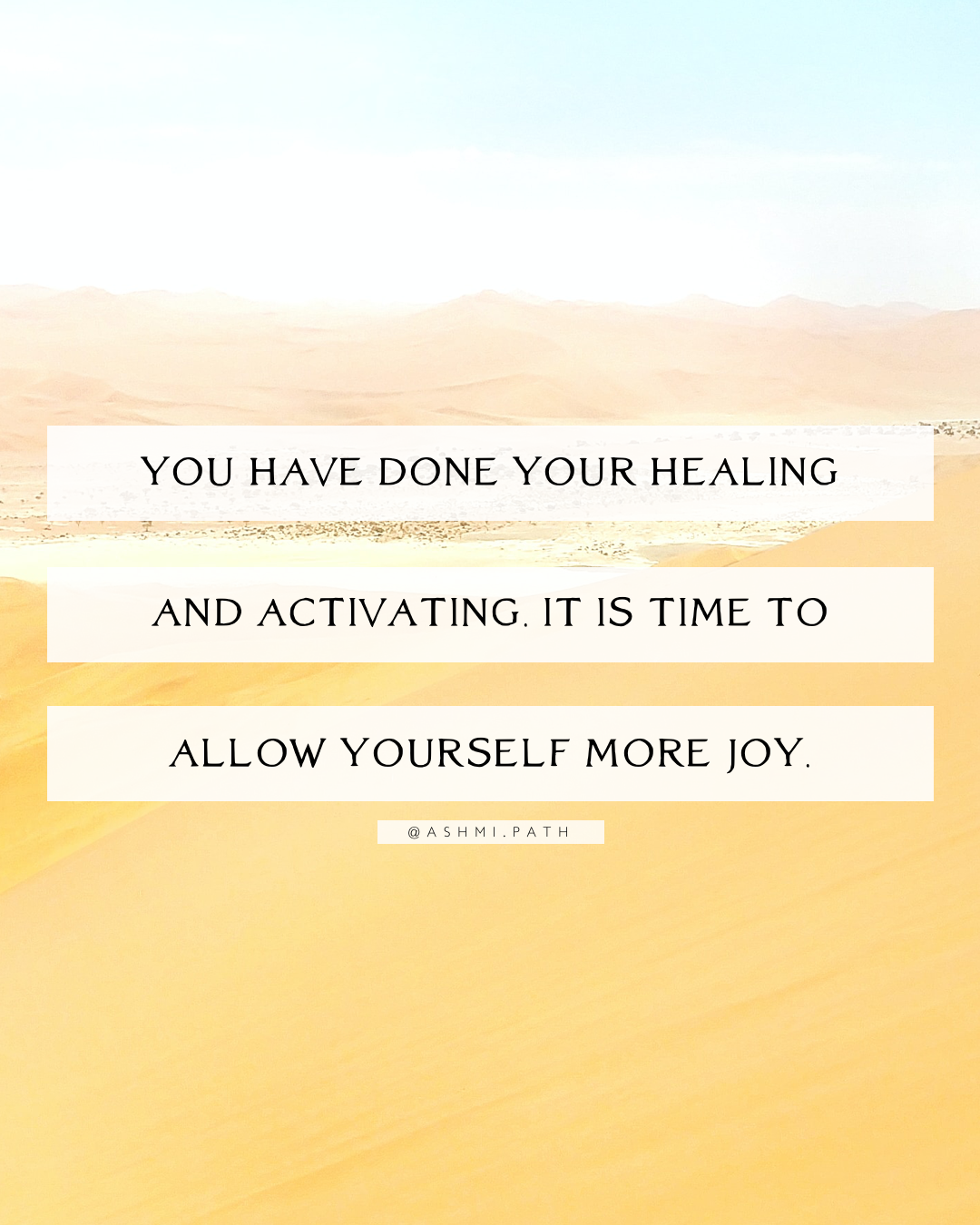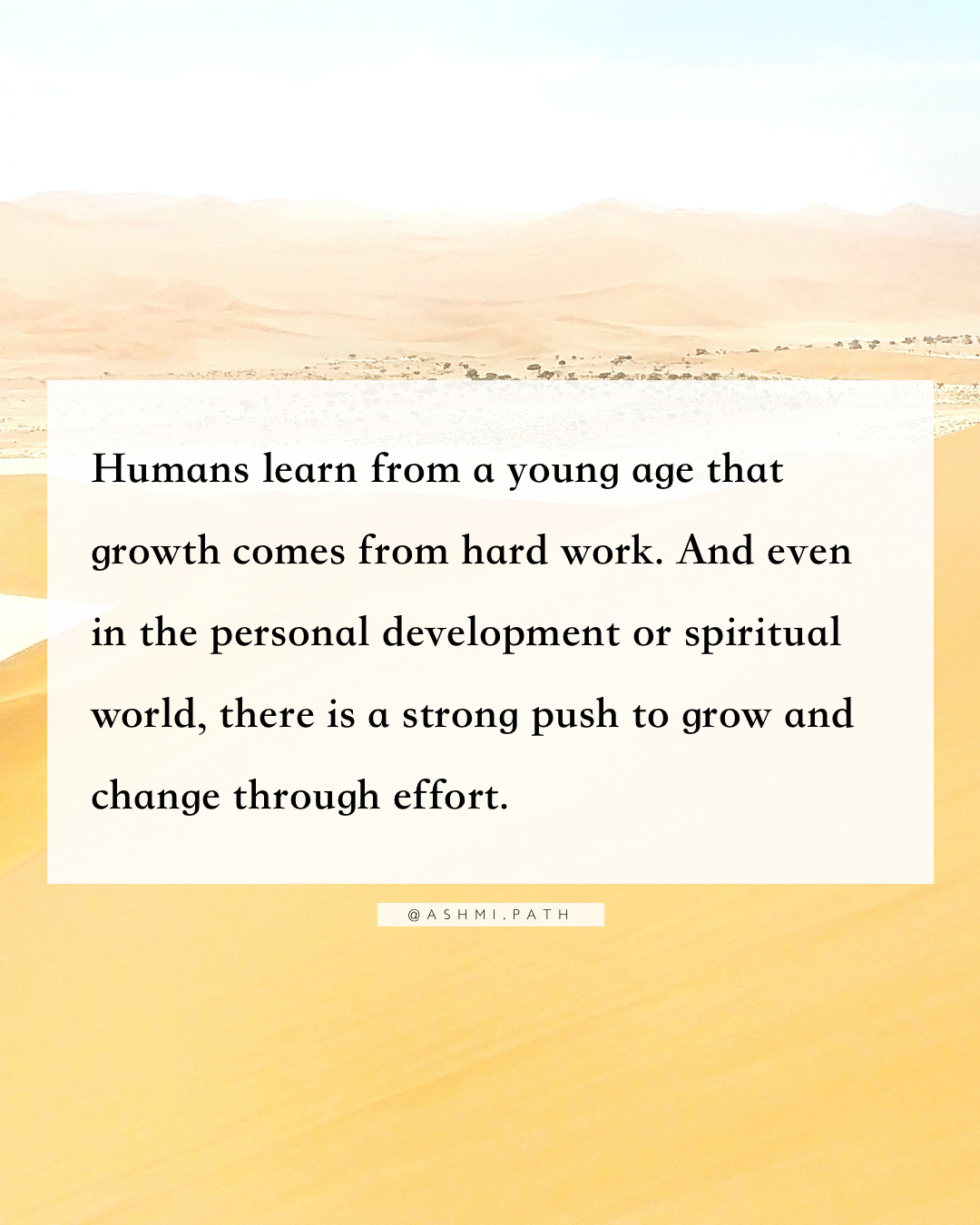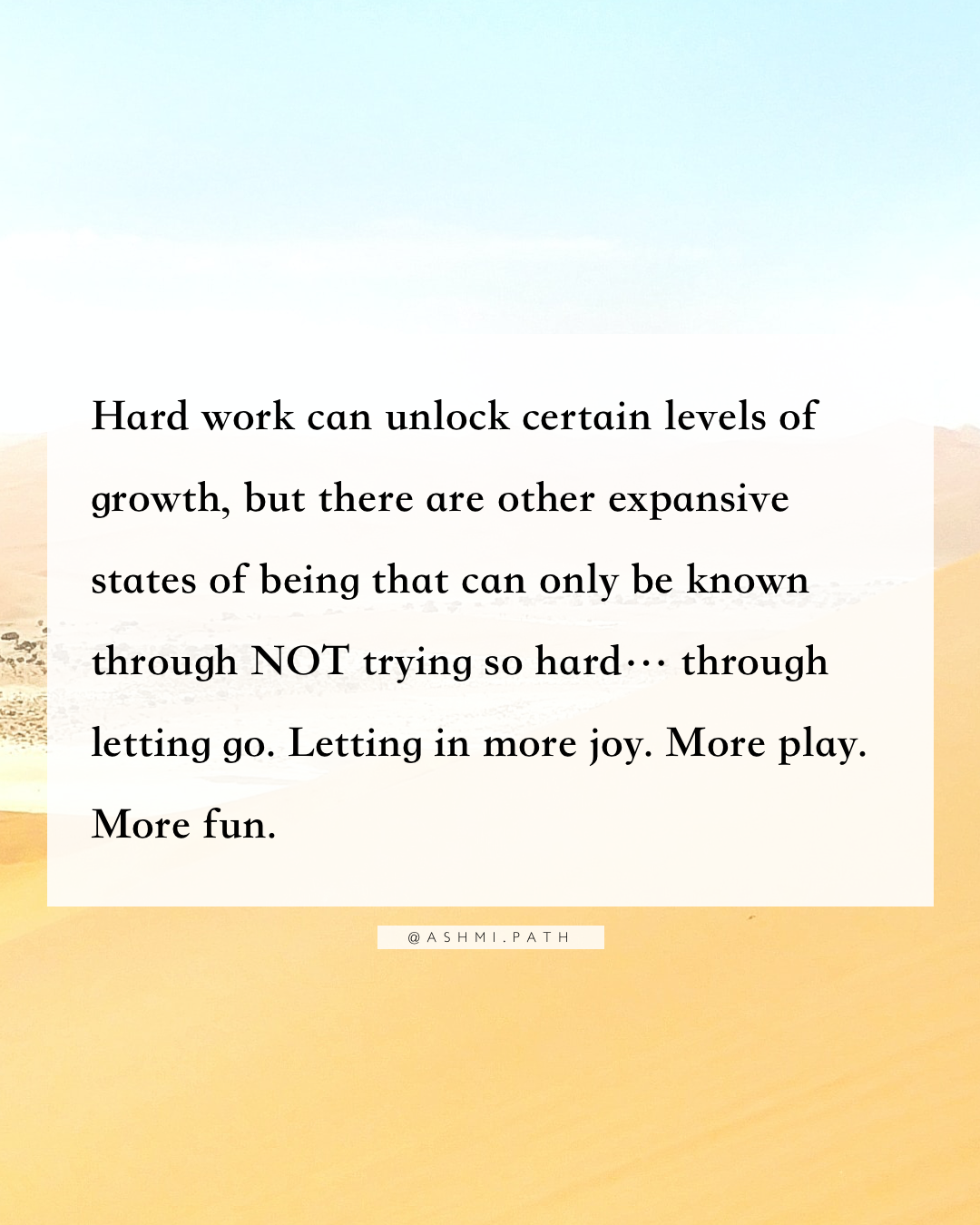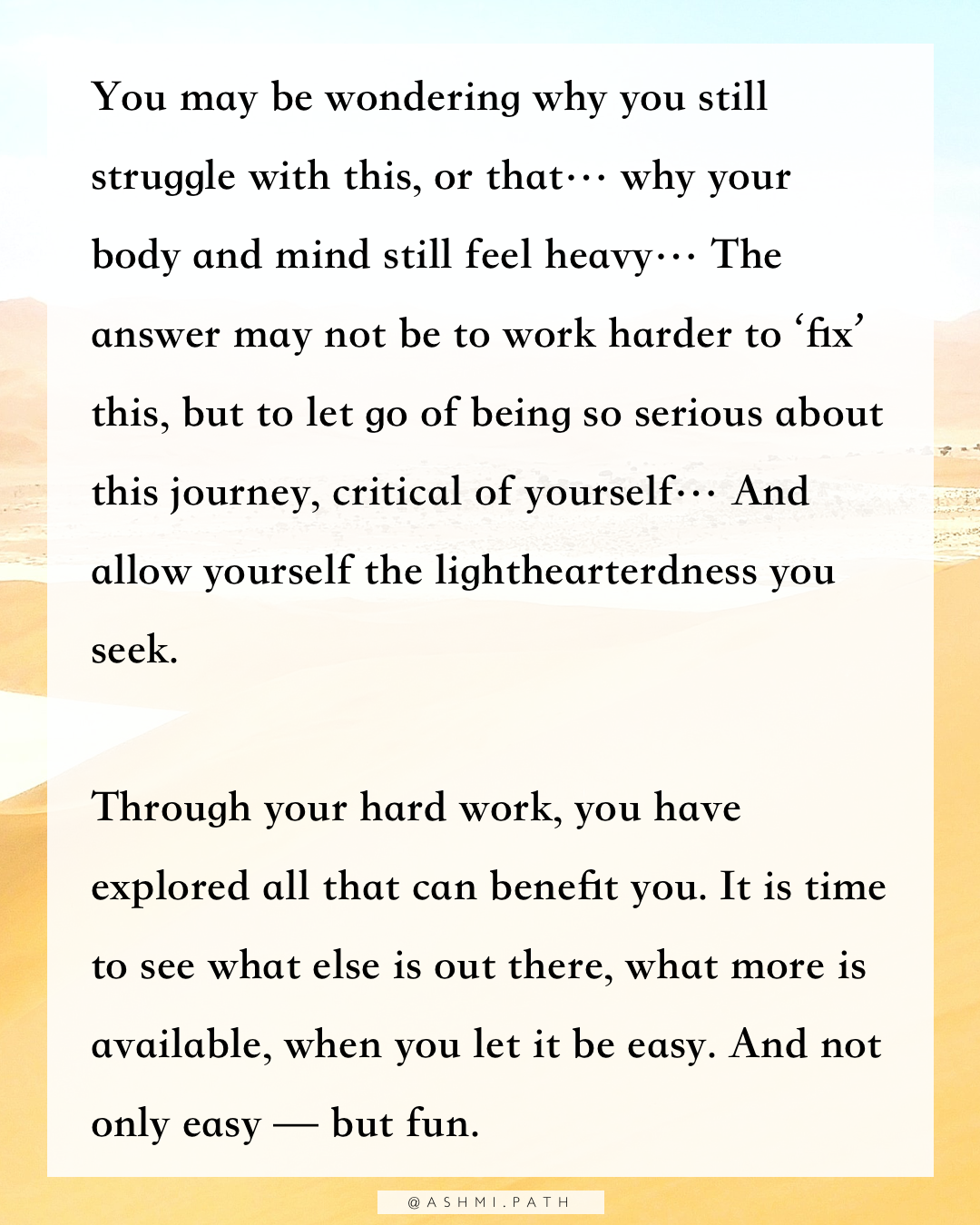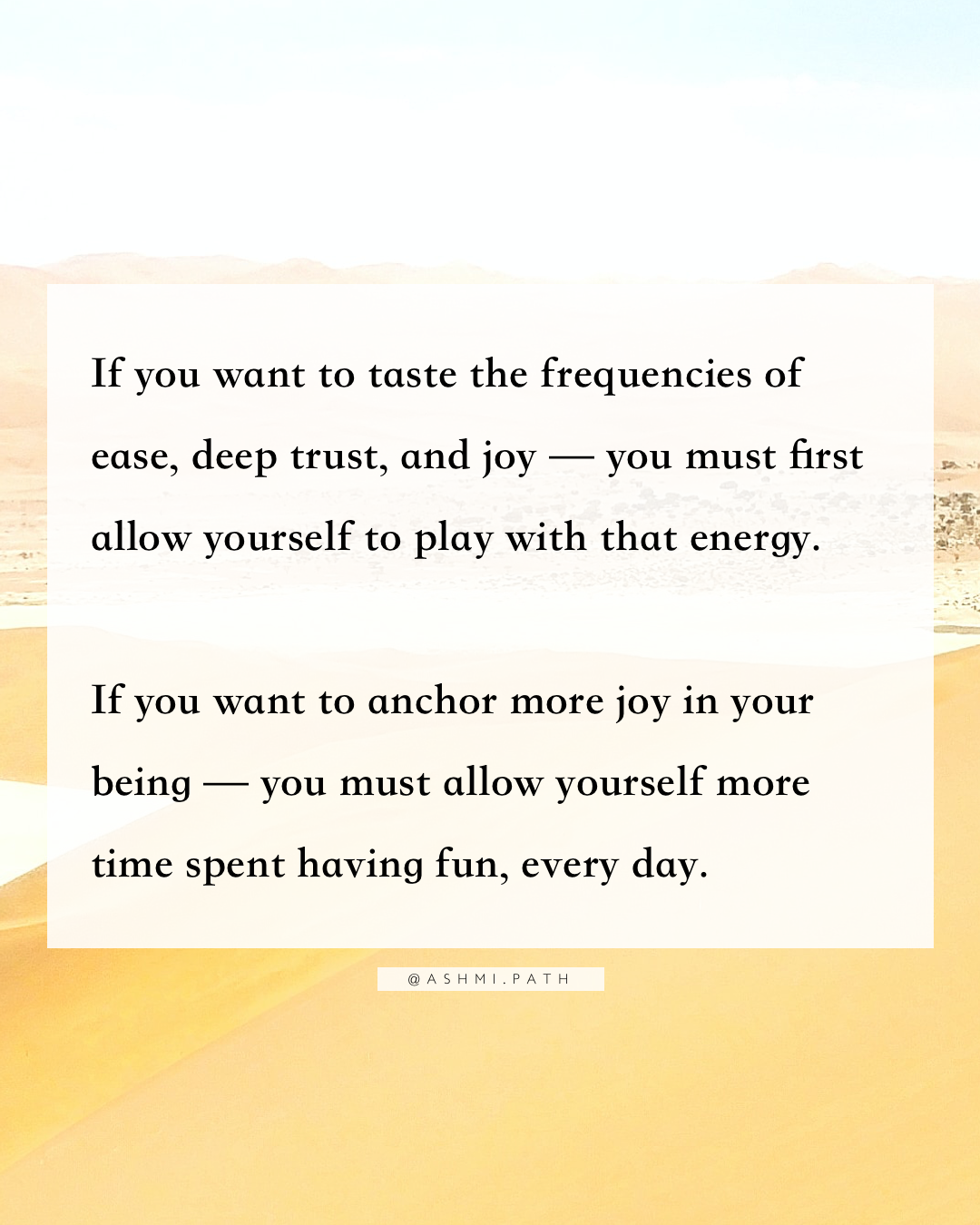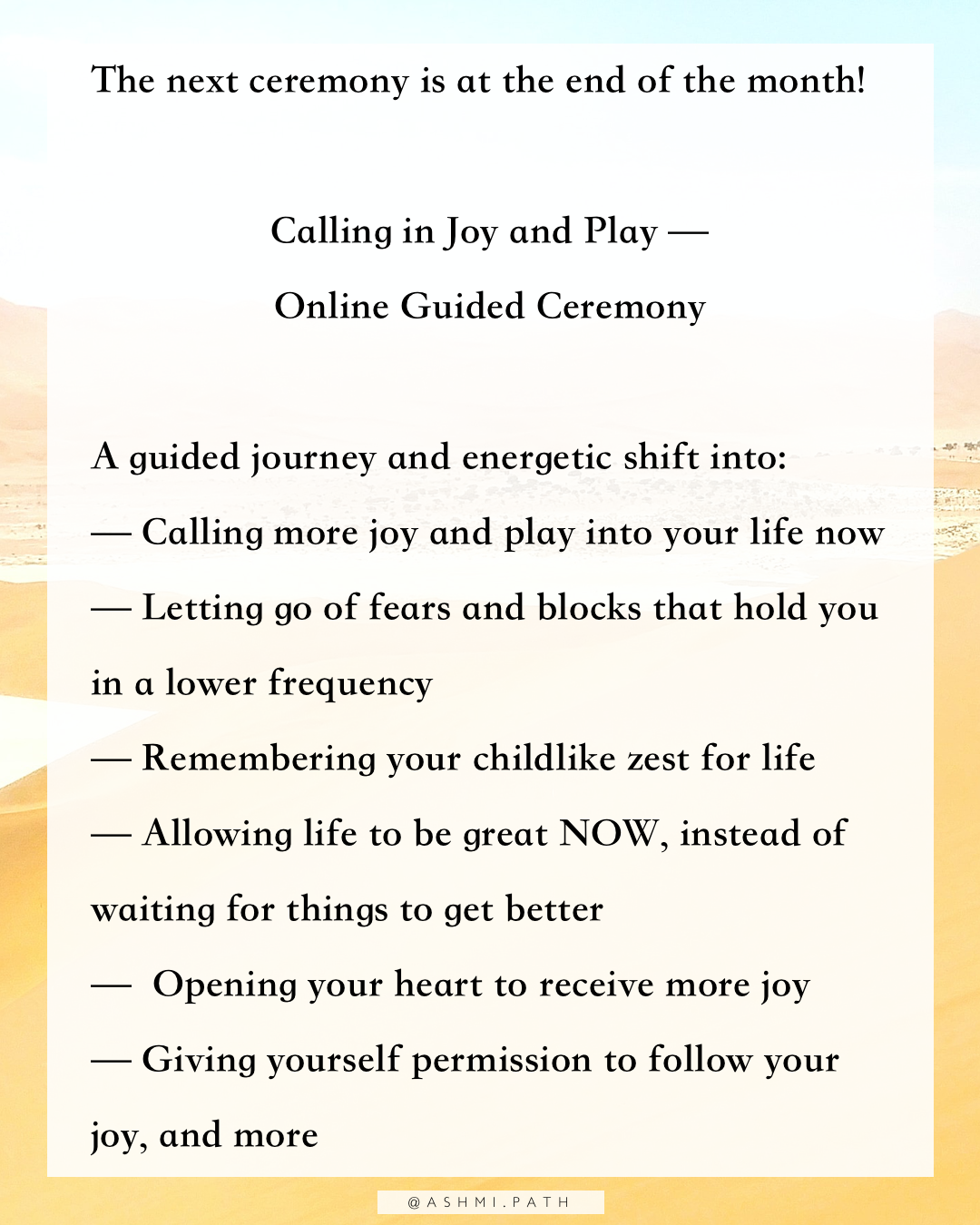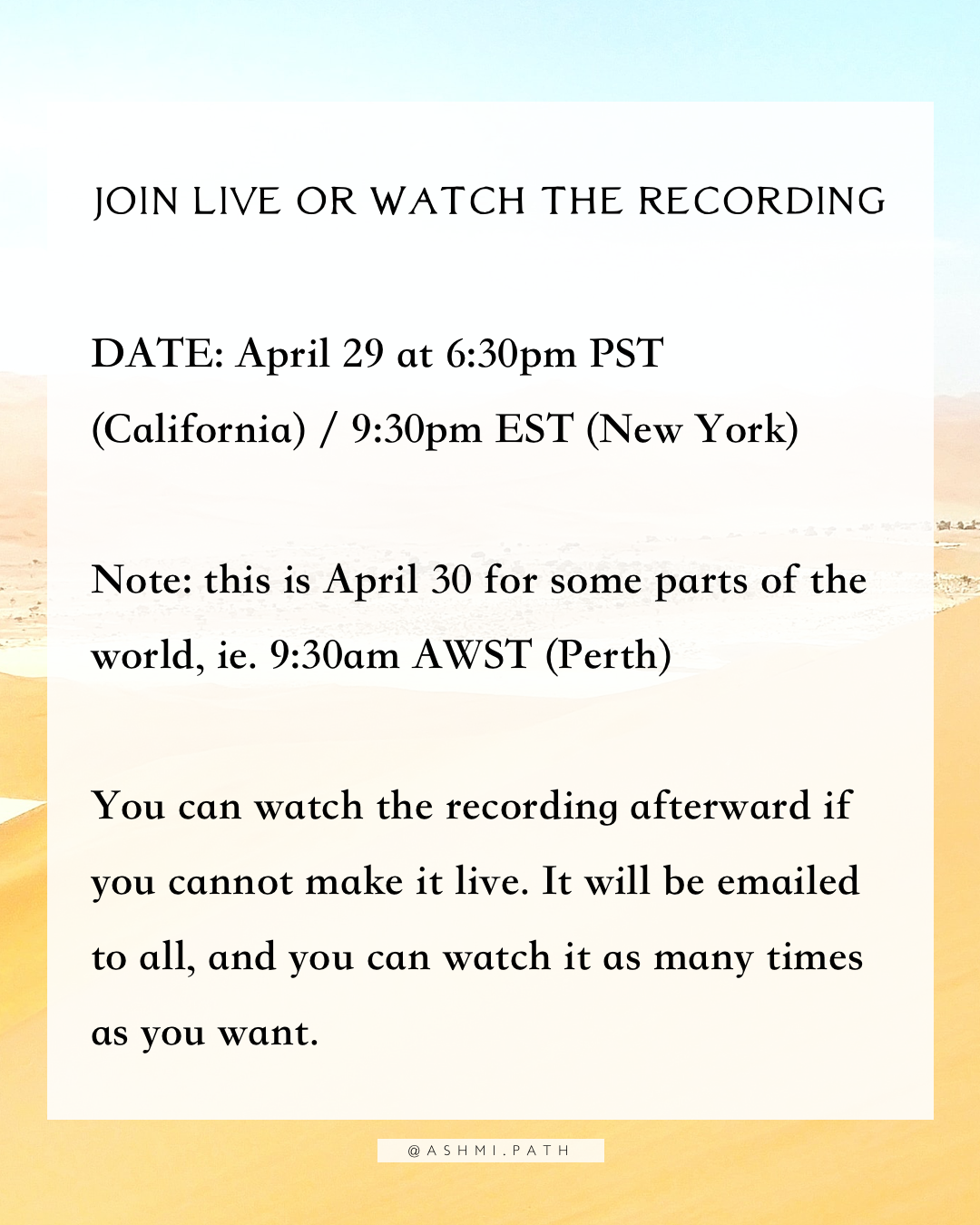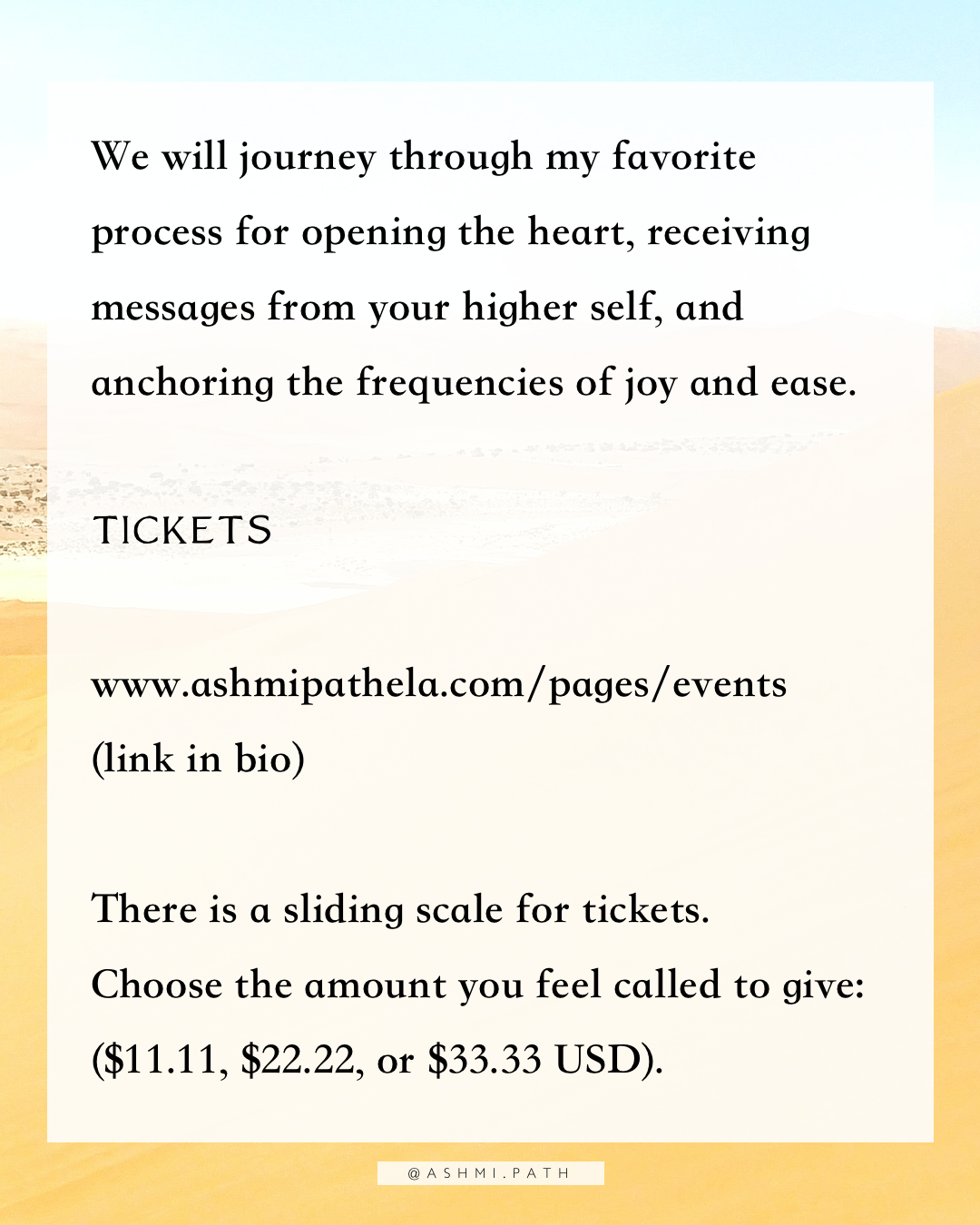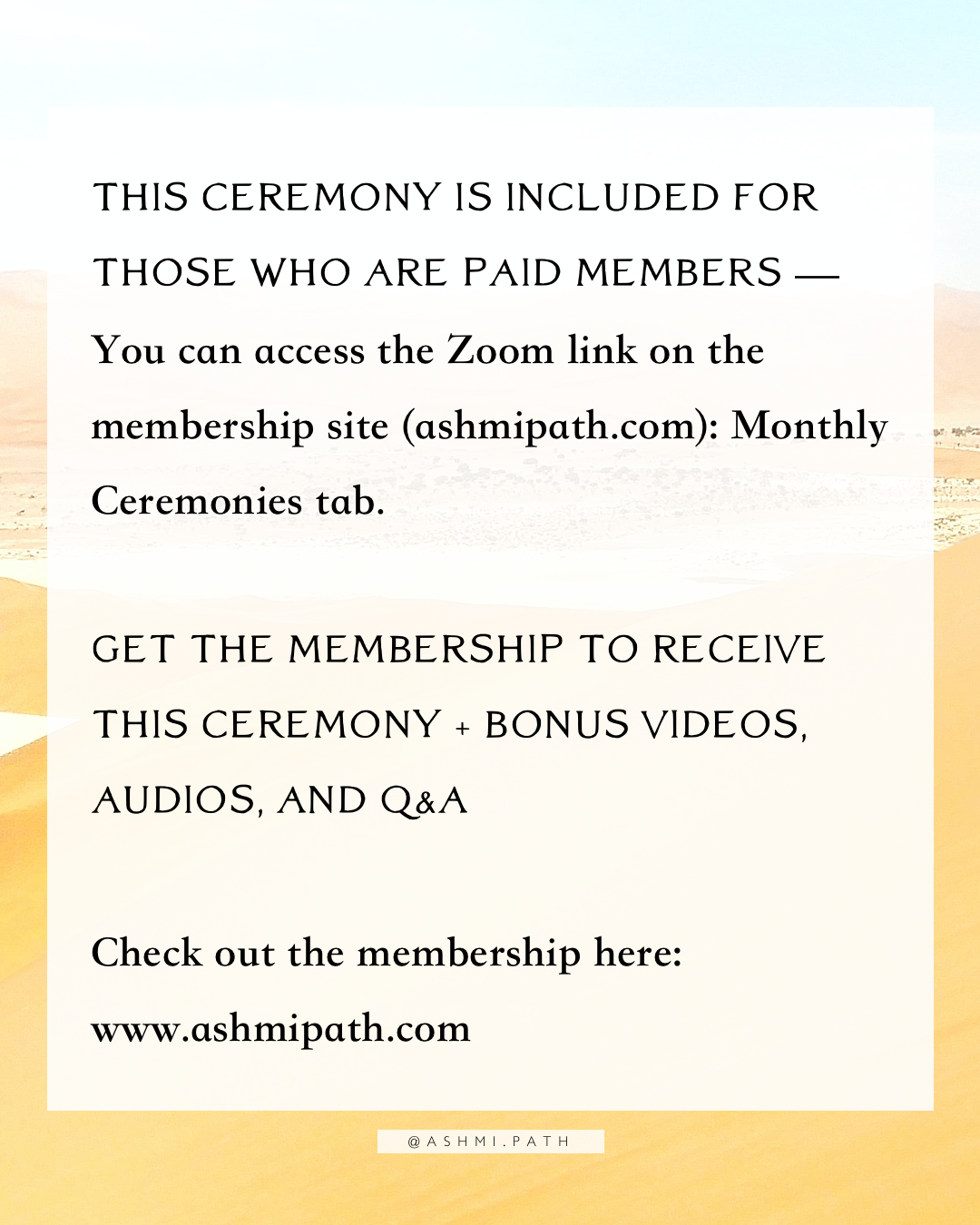 It is time to play.
~~~
YOU HAVE DONE YOUR HEALING AND ACTIVATING. IT IS TIME TO ALLOW YOURSELF MORE JOY.
Humans learn from a young age that growth comes from hard work. And even in the personal development or spiritual world, there is a strong push to grow and change through effort.
Hard work can unlock certain levels of growth, but there are other expansive states of being that can only be known through NOT trying so hard… through letting go. Letting in more joy. More play. More fun.
You may be wondering why you still struggle with this, or that… why your body and mind still feel heavy… The answer may not be to work harder to 'fix' this, but to let go of being so serious about this journey, critical of yourself… And allow yourself the lightheartedness you seek.
Through your hard work, you have explored all that can benefit you. It is time to see what else is out there, what more is available, when you let it be easy. And not only easy — but fun.
If you want to taste the frequencies of ease, deep trust, and joy — you must first allow yourself to play with that energy.
If you want to anchor more joy in your being — you must allow yourself more time spent having fun, every day.
The next ceremony is at the end of the month!
Calling in Joy and Play — Online Guided Ceremony
A guided journey and energetic shift into:
— Calling more joy and play into your life now
— Letting go of fears and blocks that hold you in a lower frequency
— Remembering your childlike zest for life
— Allowing life to be great NOW, instead of waiting for things to get better
—  Opening your heart to receive more joy
— Receiving messages from your higher self about your path
— Giving yourself permission to follow your joy
— Envisioning your highest timeline of expansion
JOIN LIVE OR WATCH THE RECORDING
DATE: April 29 at 6:30pm PST (California) / 9:30pm EST (New York)
Note: this is April 30 for some parts of the world, ie. 9:30am AWST (Perth)
You can watch the recording afterward if you cannot make it live. It will be emailed to all, and you can watch it as many times as you want.
Format: 1.5 hour group video call on Zoom
Guided ceremony/meditation: 45 minutes
Open sharing and Q&A: 45 minutes
You are welcome to join via video or just listen in, whatever feels best to you! Ceremonial cacao is optional  — you can find it at a natural food store near you.
TICKETS
www.ashmipathela.com/pages/events
There is a sliding scale for tickets.
Choose the amount you feel called to give: ($11.11, $22.22, or $33.33 USD).
THIS CEREMONY IS INCLUDED FOR THOSE WHO ARE PAID MEMBERS — You can access the Zoom link here: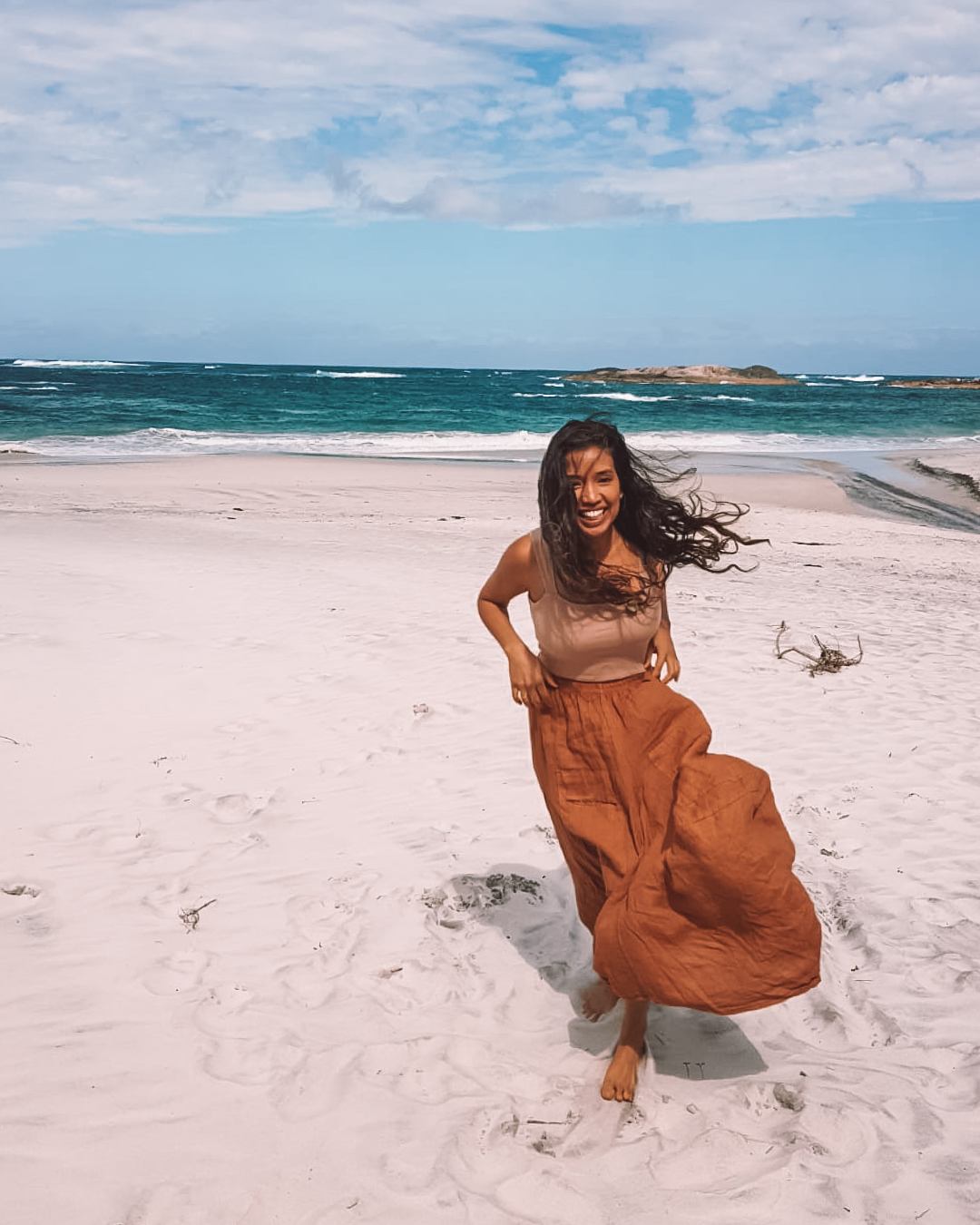 Written with love,
Ashmi