Letting go of Victimhood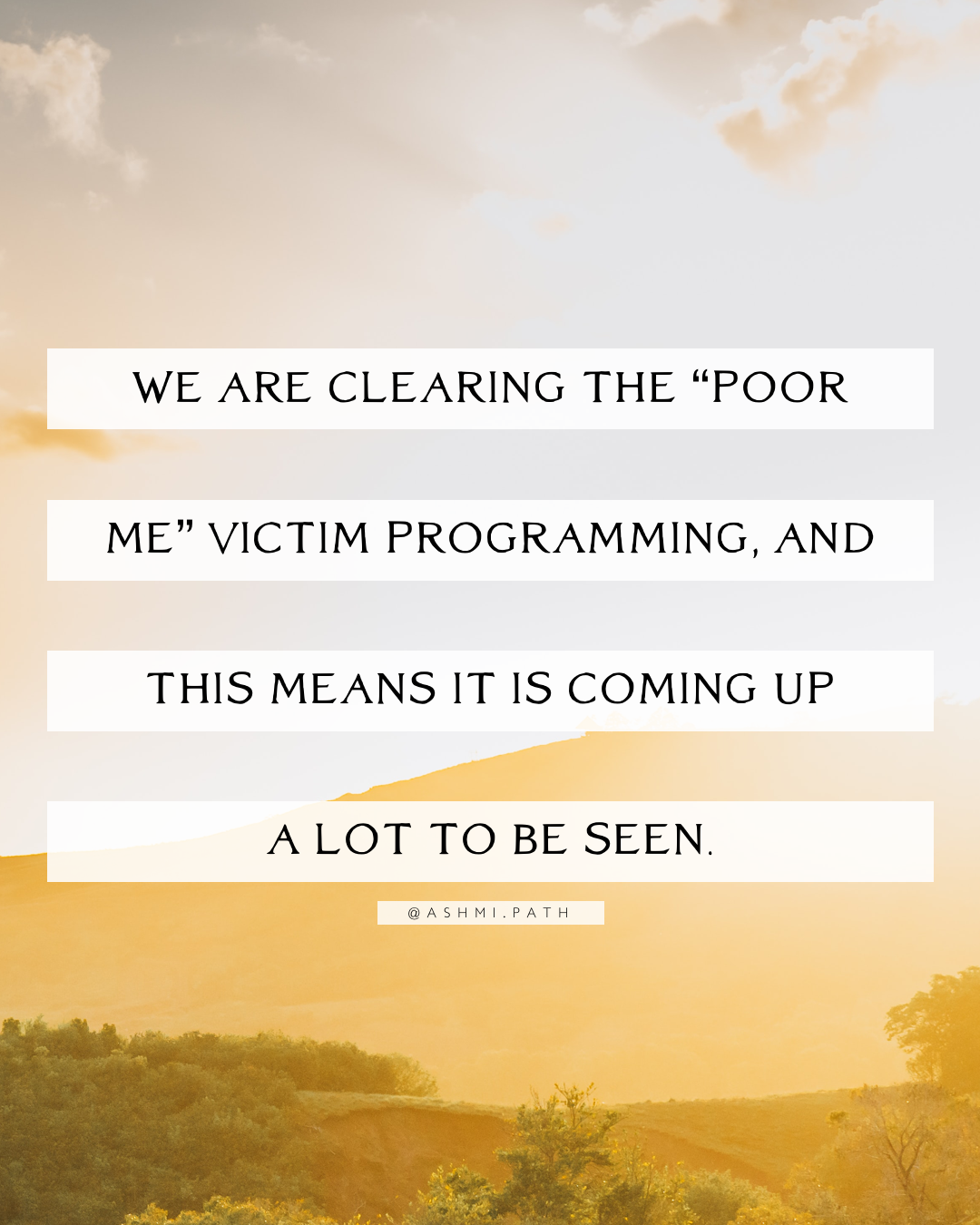 My last post of 2022!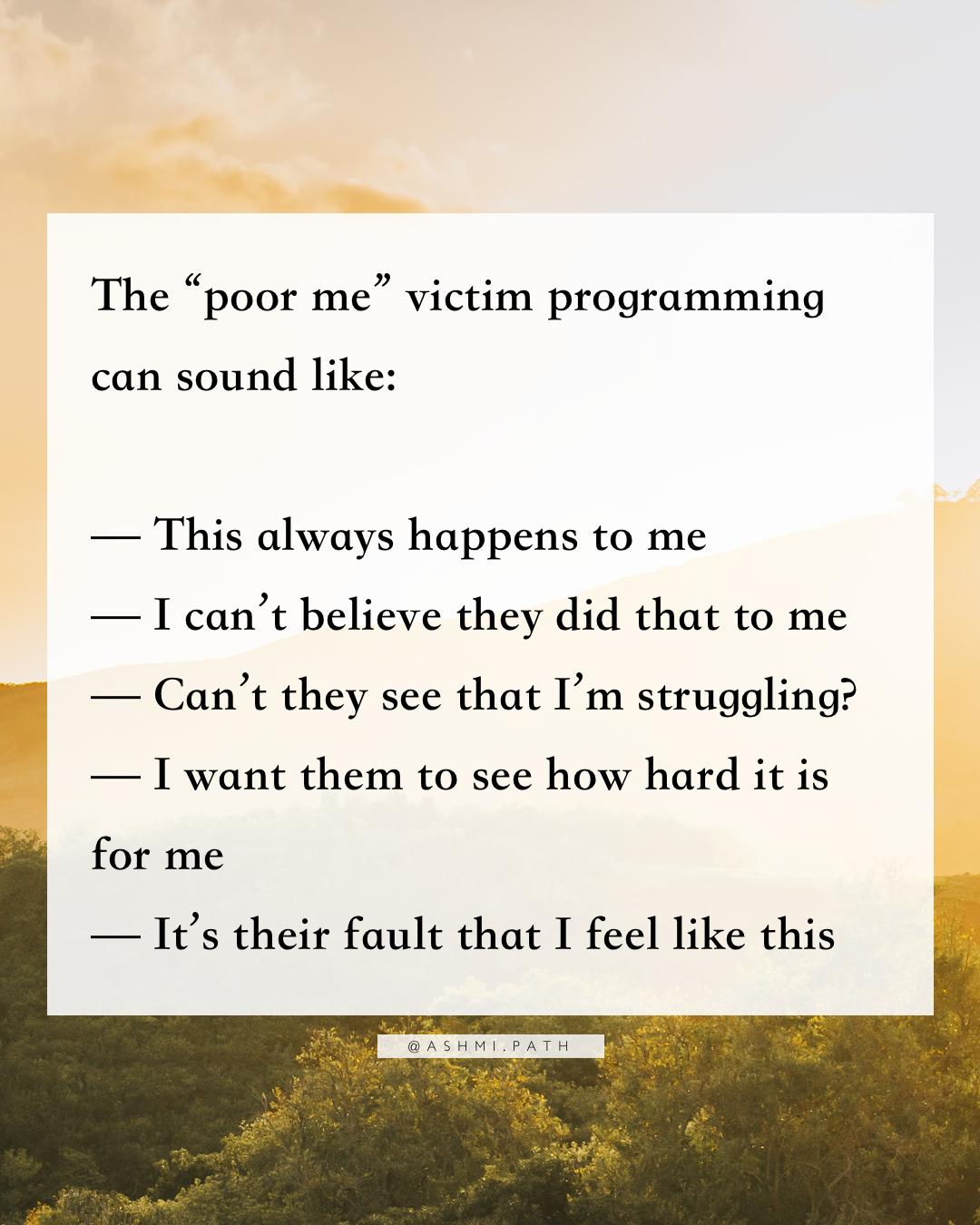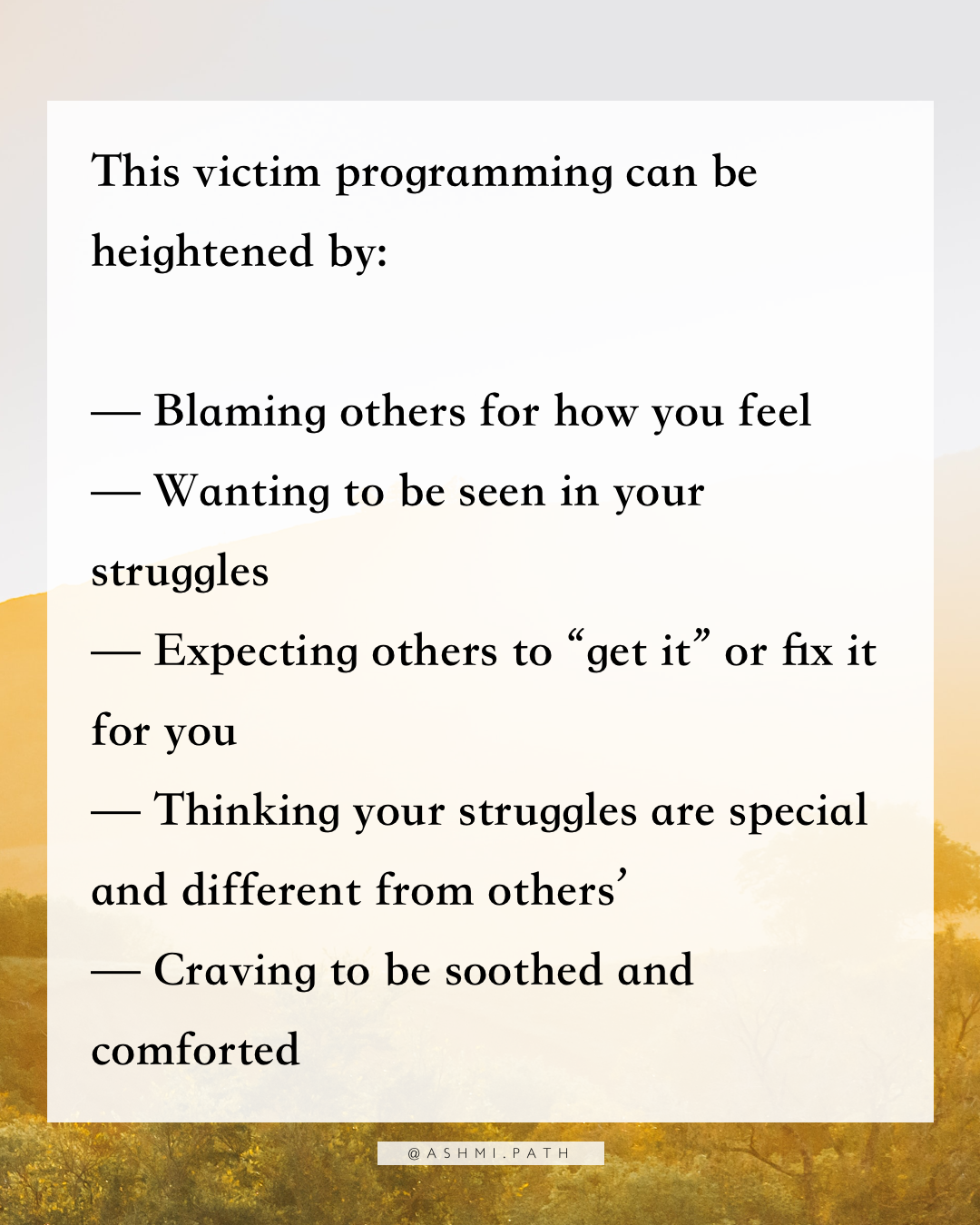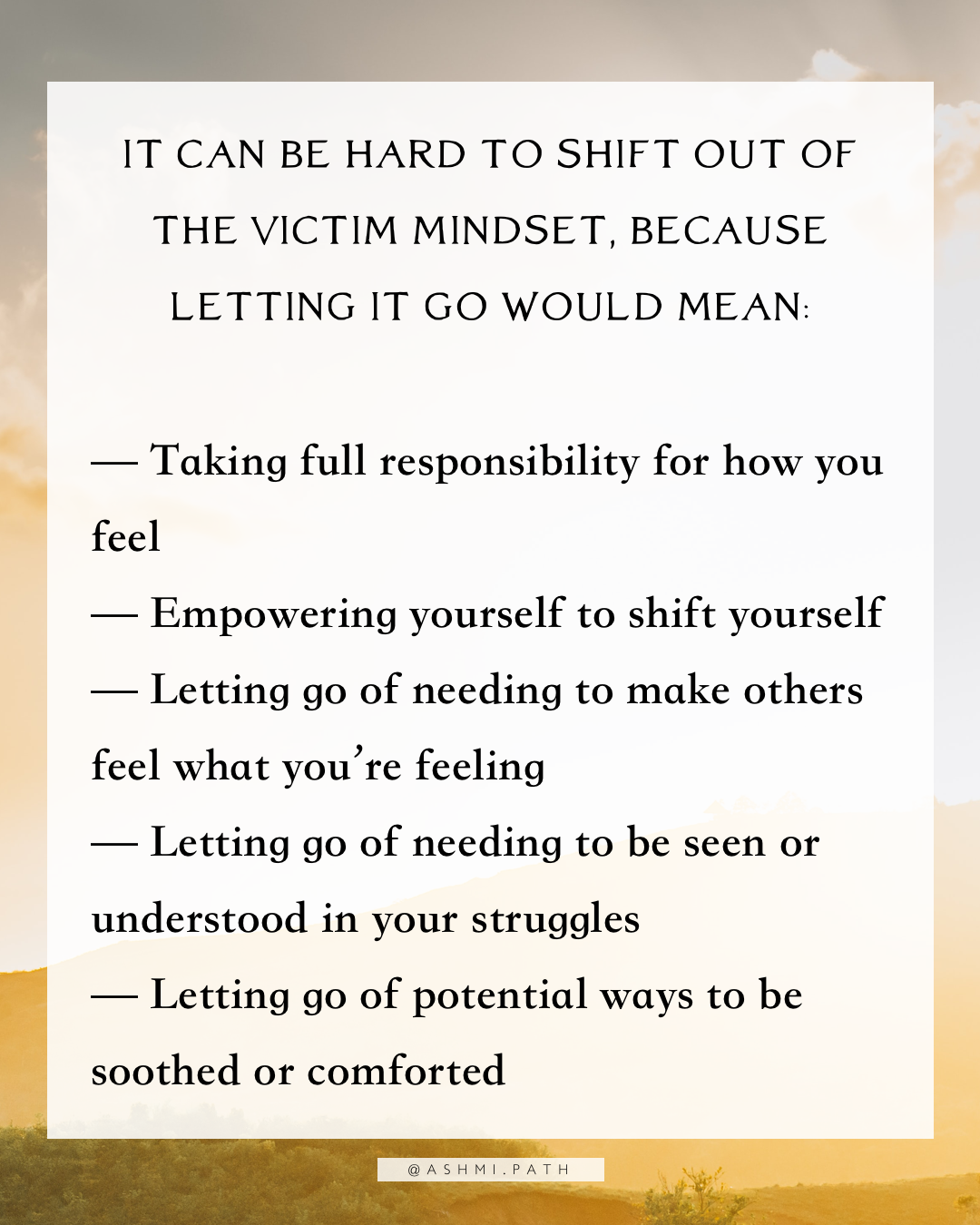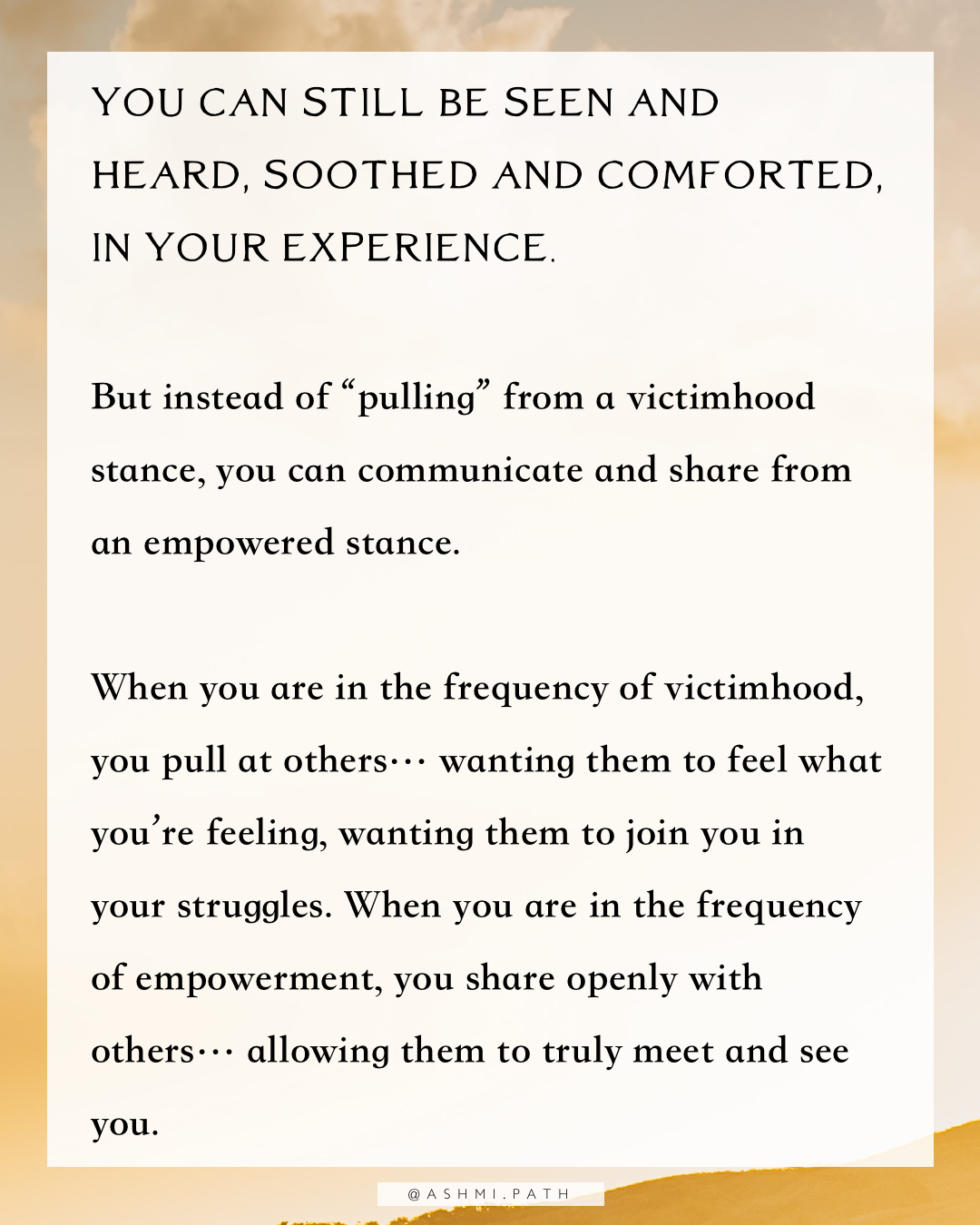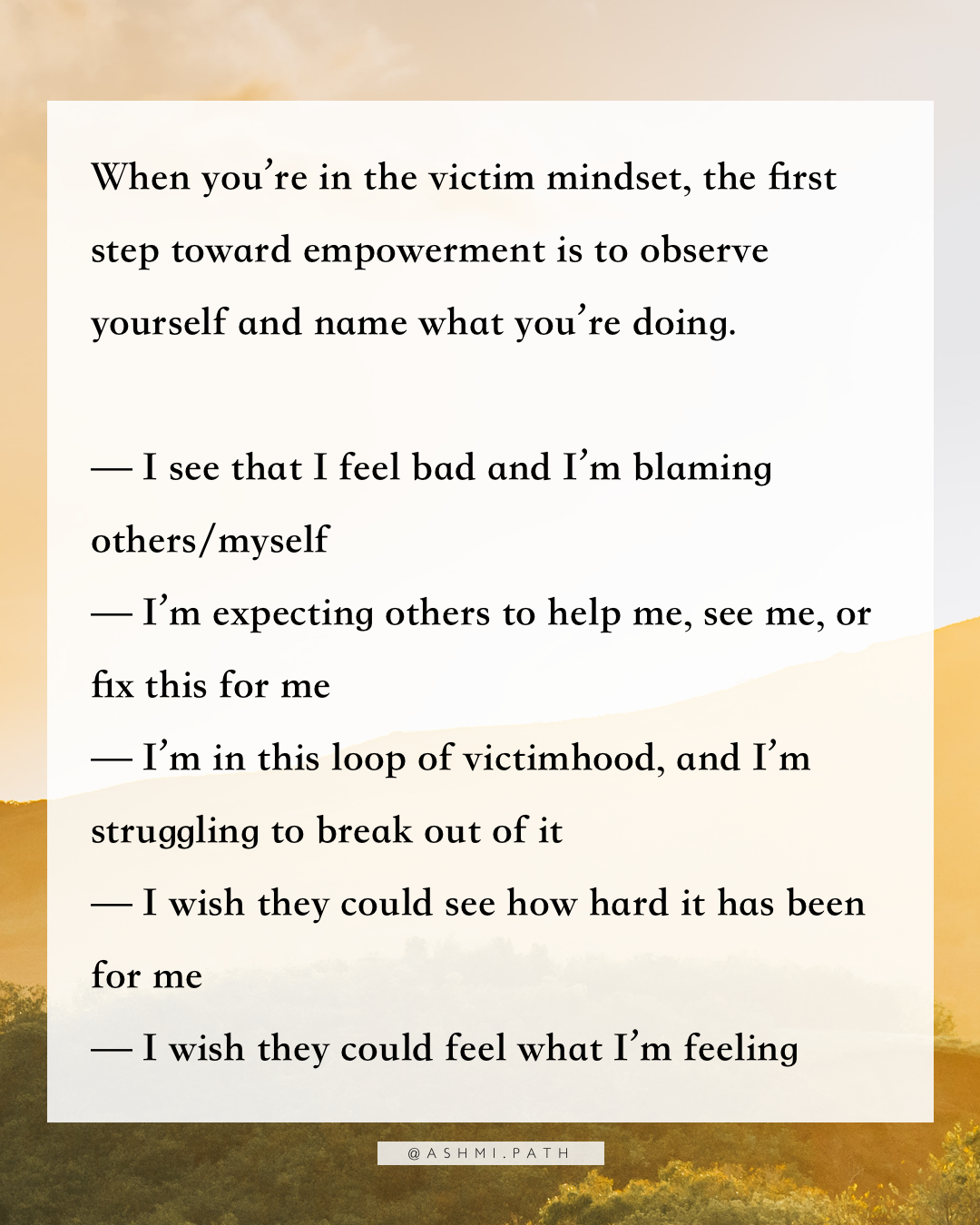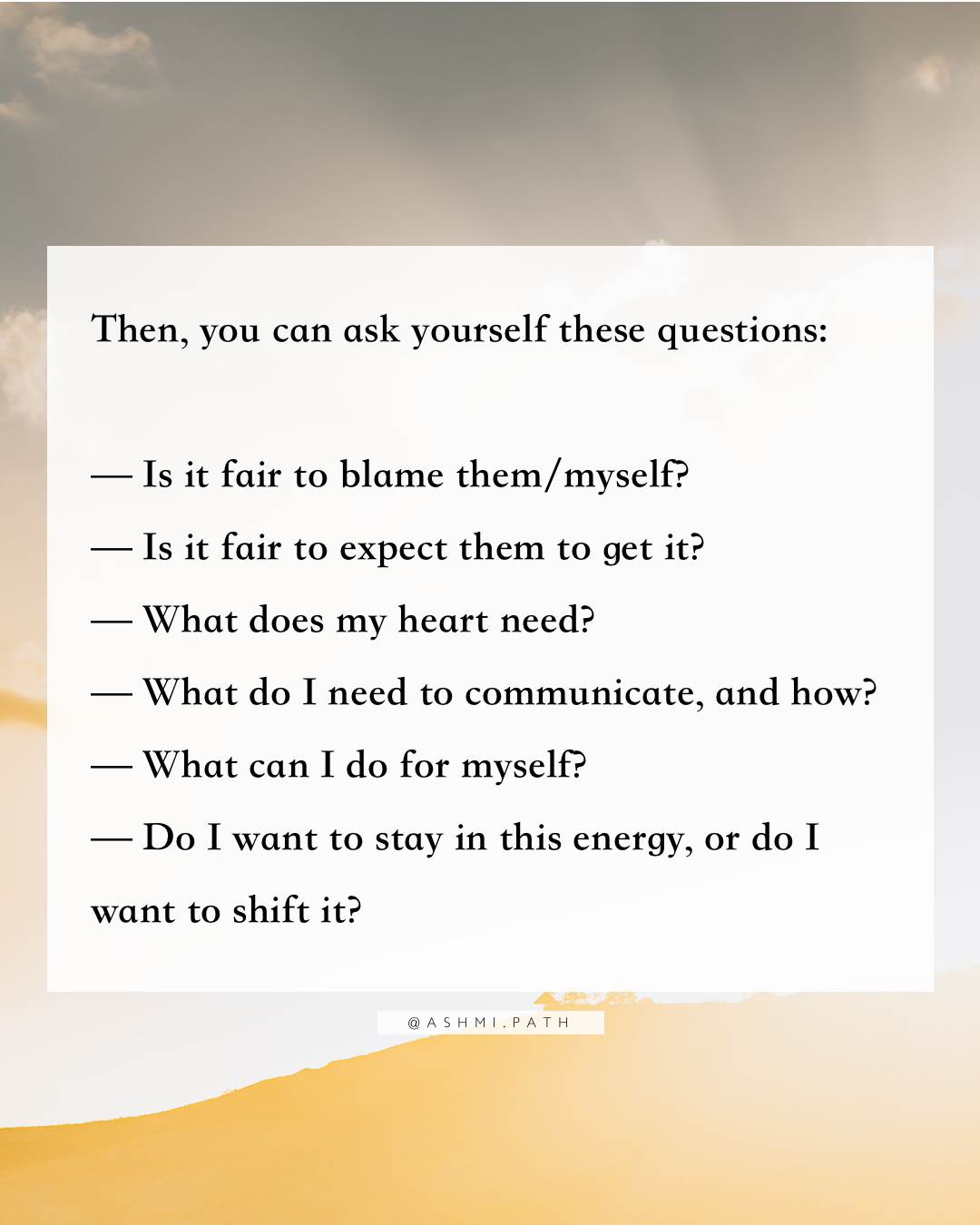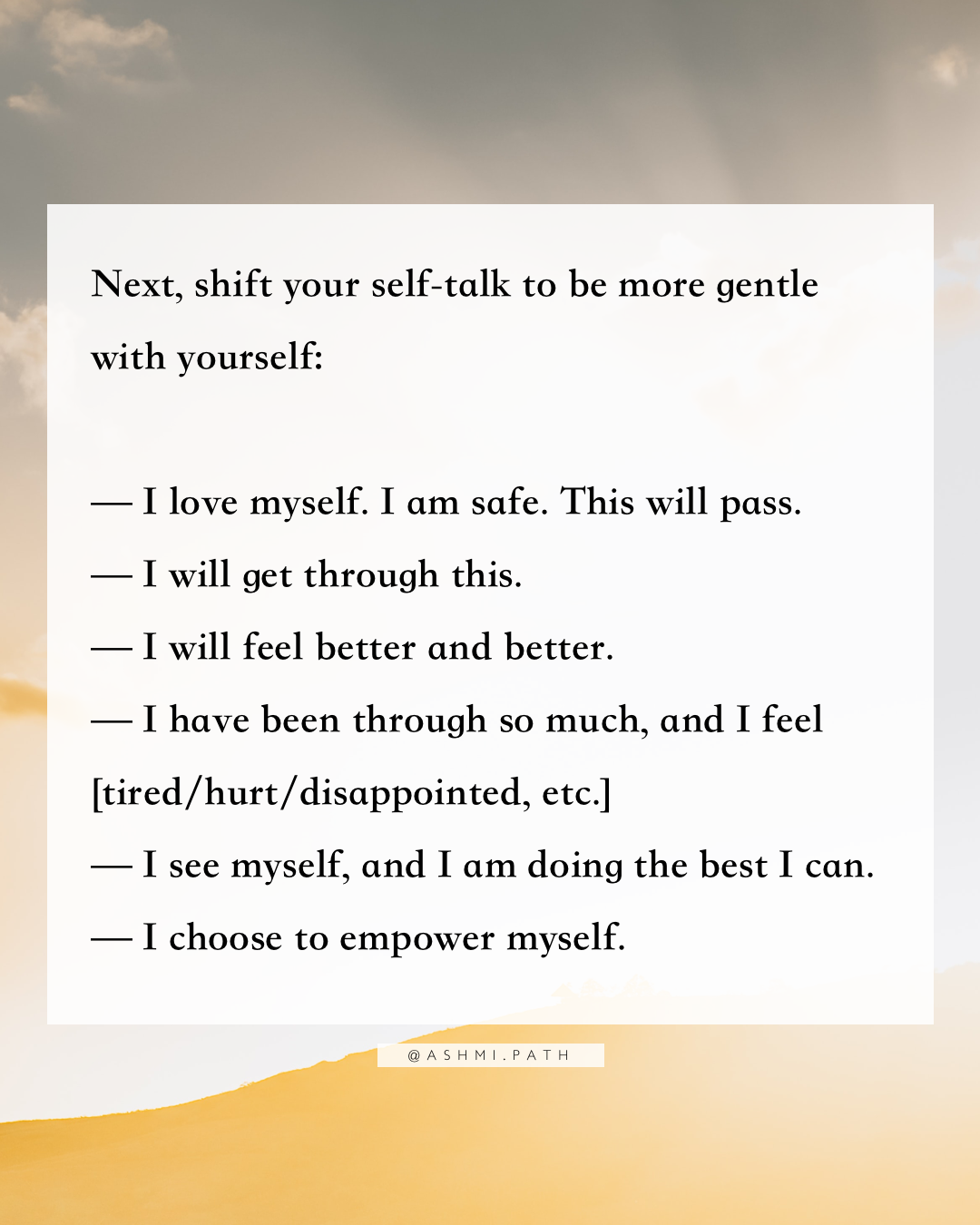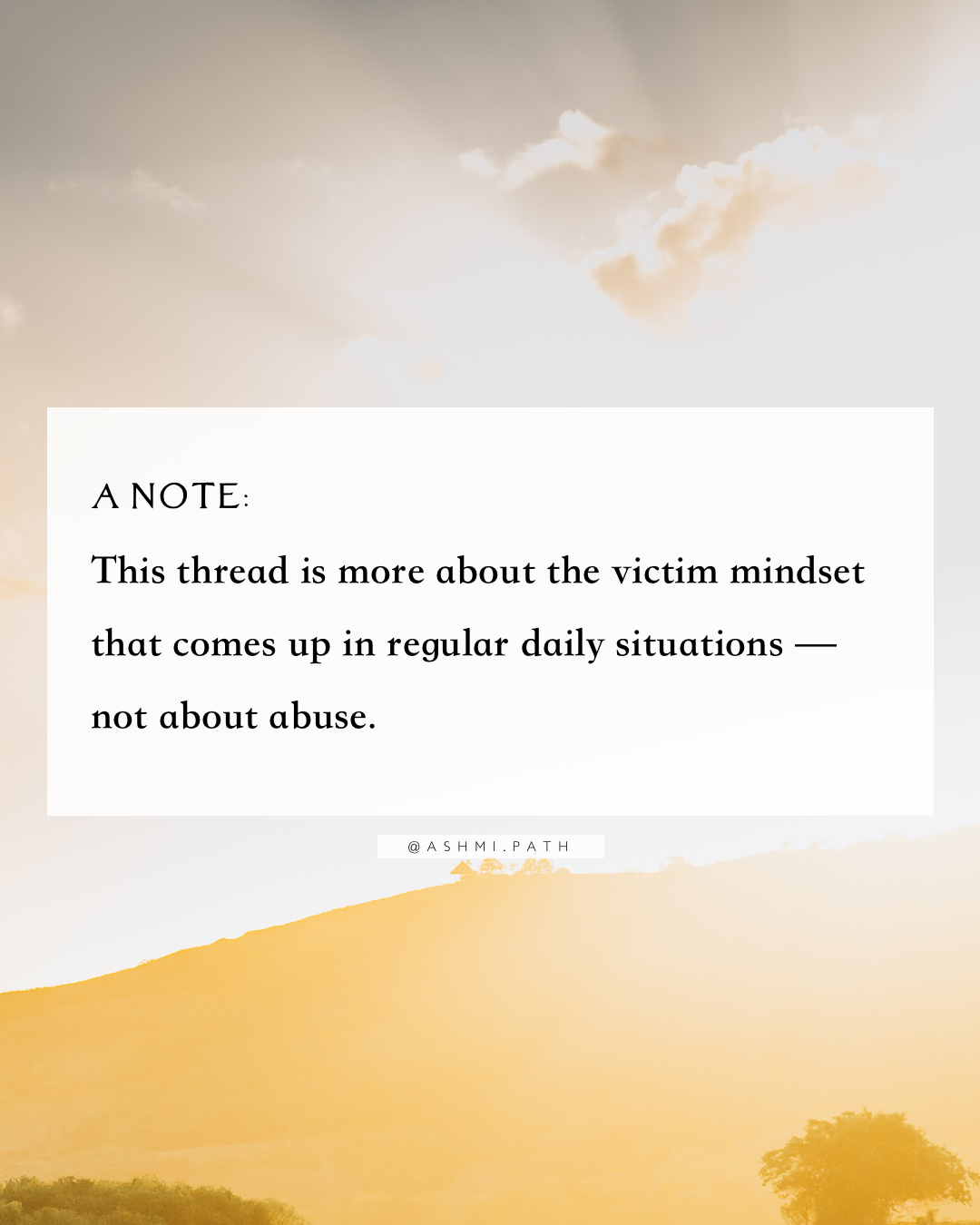 WE ARE CLEARING THE "POOR ME" VICTIM PROGRAMMING, AND THIS MEANS IT IS COMING UP A LOT TO BE SEEN.
The "poor me" victim programming can sound like:
— This always happens to me
— I can't believe they did that to me
— Can't they see that I'm struggling?
— I want them to see how hard it is for me
— It's their fault that I feel like this
This victim programming can be heightened by:
— Blaming others for how you feel
— Wanting to be seen in your struggles
— Expecting others to "get it" or fix it for you
— Thinking your struggles are special and different from others'
— Craving to be soothed and comforted
IT CAN BE HARD TO SHIFT OUT OF THE VICTIM MINDSET, BECAUSE LETTING IT GO WOULD MEAN:
— Taking full responsibility for how you feel
— Empowering yourself to shift yourself
— Letting go of needing to make others feel what you're feeling
— Letting go of needing to be seen or understood in your struggles
— Letting go of potential ways to be soothed or comforted
YOU CAN STILL BE SEEN AND HEARD, SOOTHED AND COMFORTED, IN YOUR EXPERIENCE.
But instead of "pulling" from a victimhood stance, you can communicate and share from an empowered stance.
When you are in the frequency of victimhood, you pull at others… wanting them to feel what you're feeling, wanting them to join you in your struggles. When you are in the frequency of empowerment, you share openly with others… allowing them to truly meet and see you.
When you're in the victim mindset, the first step toward empowerment is to observe yourself and name what you're doing.
— I see that I feel bad and I'm blaming others/myself
— I'm expecting others to help me, see me, or fix this for me
— I'm in this loop of victimhood, and I'm struggling to break out of it
— I wish they could see how hard it has been for me
— I wish they could feel what I'm feeling
Then, you can ask yourself these questions:
— Is it fair to blame them/myself?
— Is it fair to expect them to get it?
— What does my heart need?
— What do I need to communicate, and how?
— What can I do for myself?
— Do I want to stay in this energy, or do I want to shift it?
Next, shift your self-talk to be more gentle with yourself:
— I love myself. I am safe. This will pass.
— I will get through this.
— I will feel better and better.
— I have been through so much, and I feel [tired/hurt/disappointed, etc.]
— I see myself, and I am doing the best I can.
— I choose to empower myself.
A NOTE:
This thread is more about the victim mindset that comes up in regular daily situations — not about abuse.
Written with love,
Ashmi