My Audio Note Response to: "How Did You Overcome the Fear of Sharing Your Offerings and Being Seen?"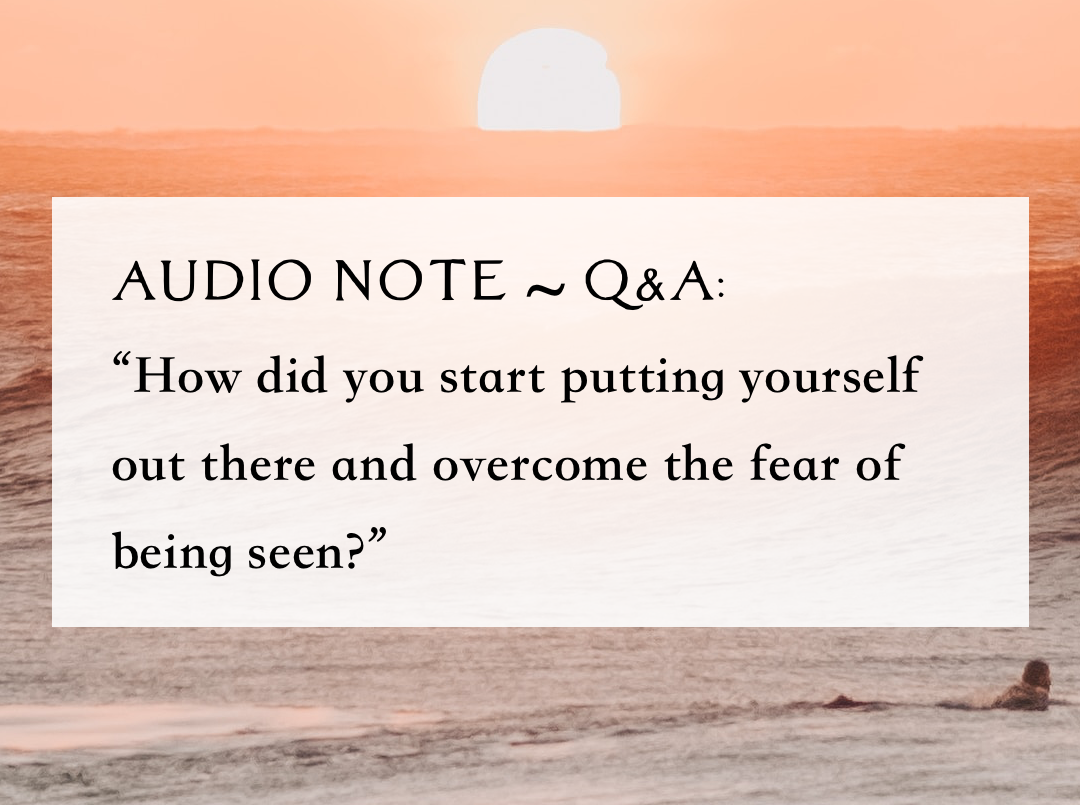 Hi everyone!
My friend asked me this question, and I decided to record my response so it's accessible to all of you. Here is a ~36-minute audio note on a common question I get asked, and the most impactful thing I did that helped me on my path.
Listen below!
With love,
Ashmi
This post is for paying subscribers only
Already have an account? Sign in.