This is A Love Never Felt Before By Any Human // Union Ceremony starting in less than 2 hours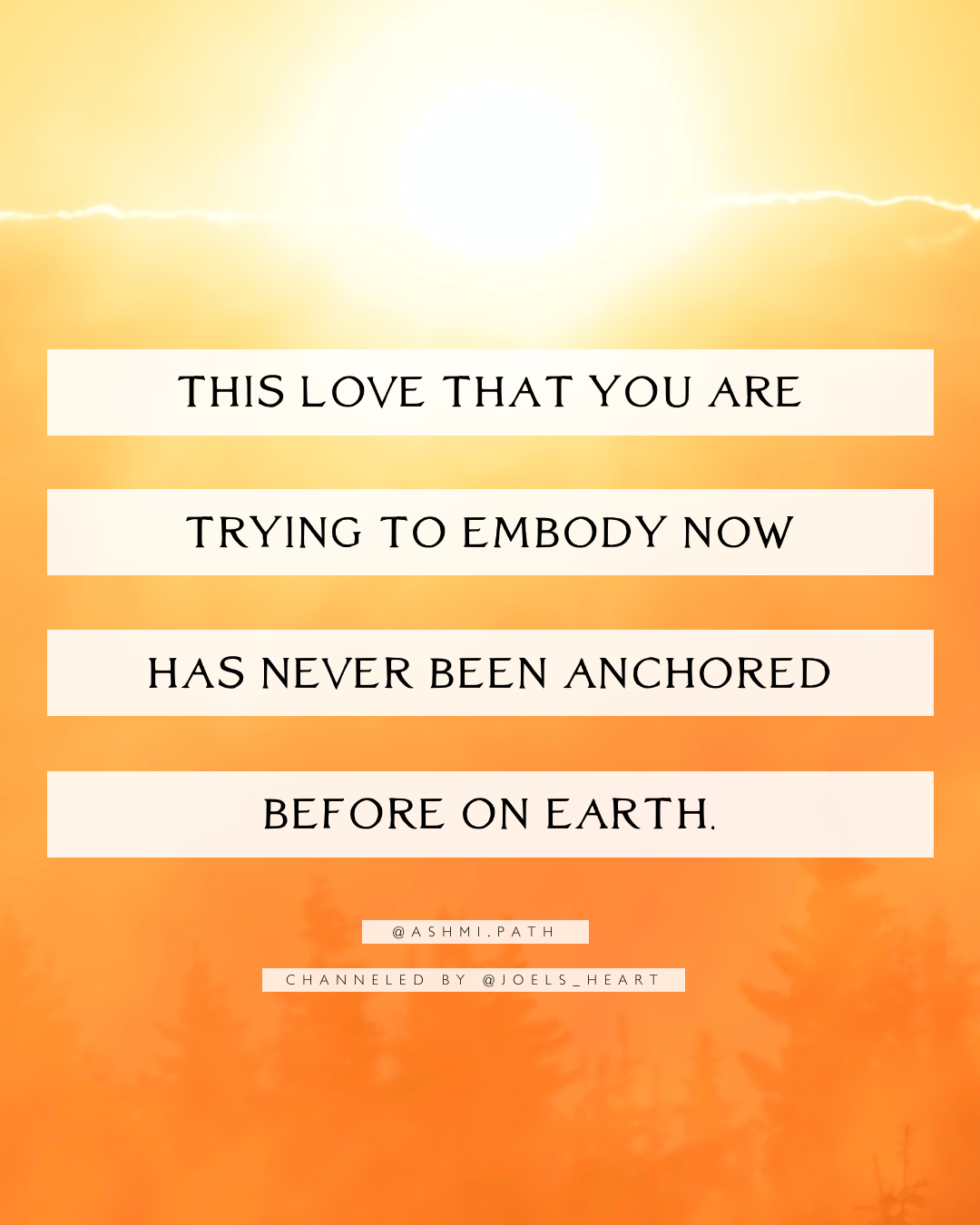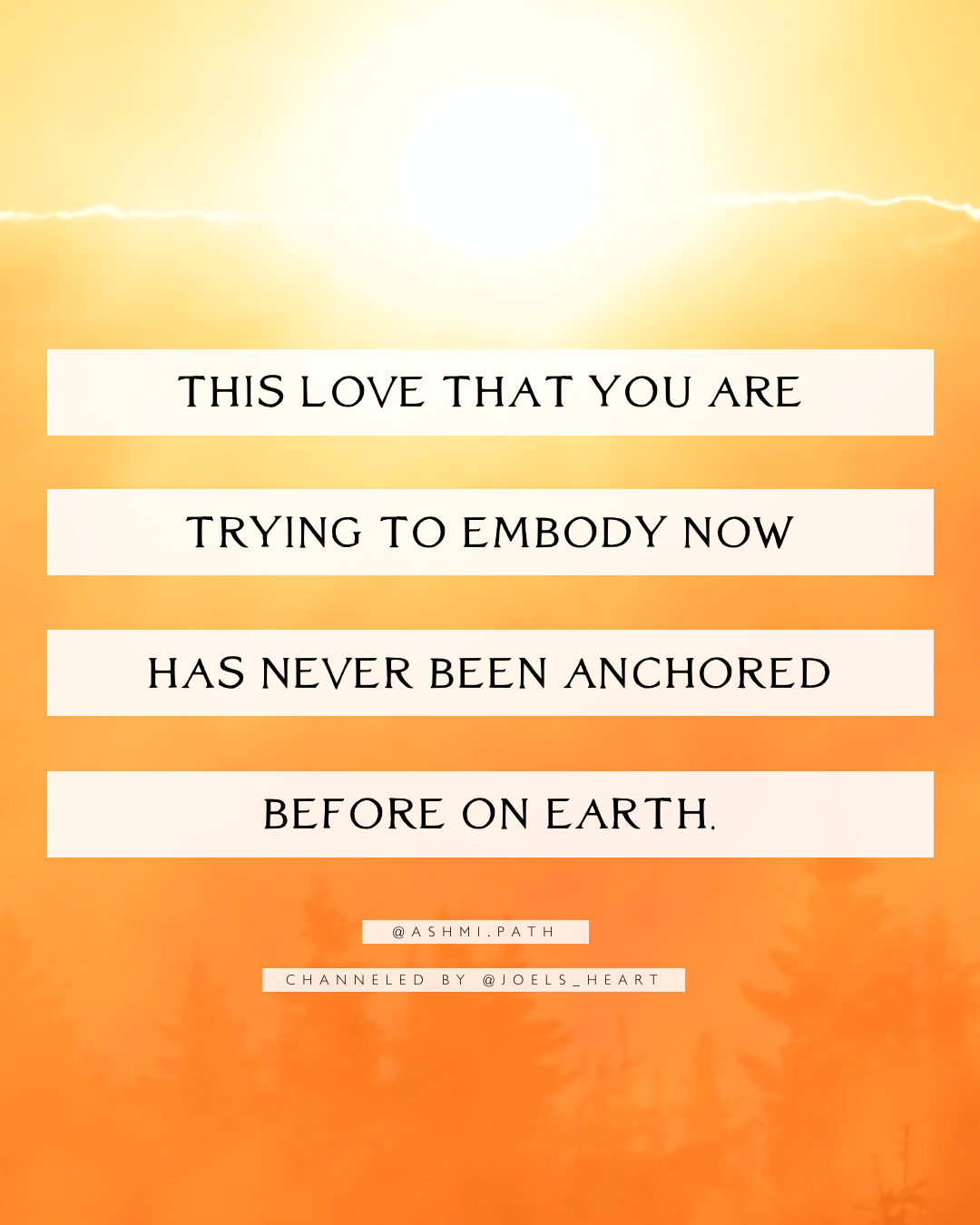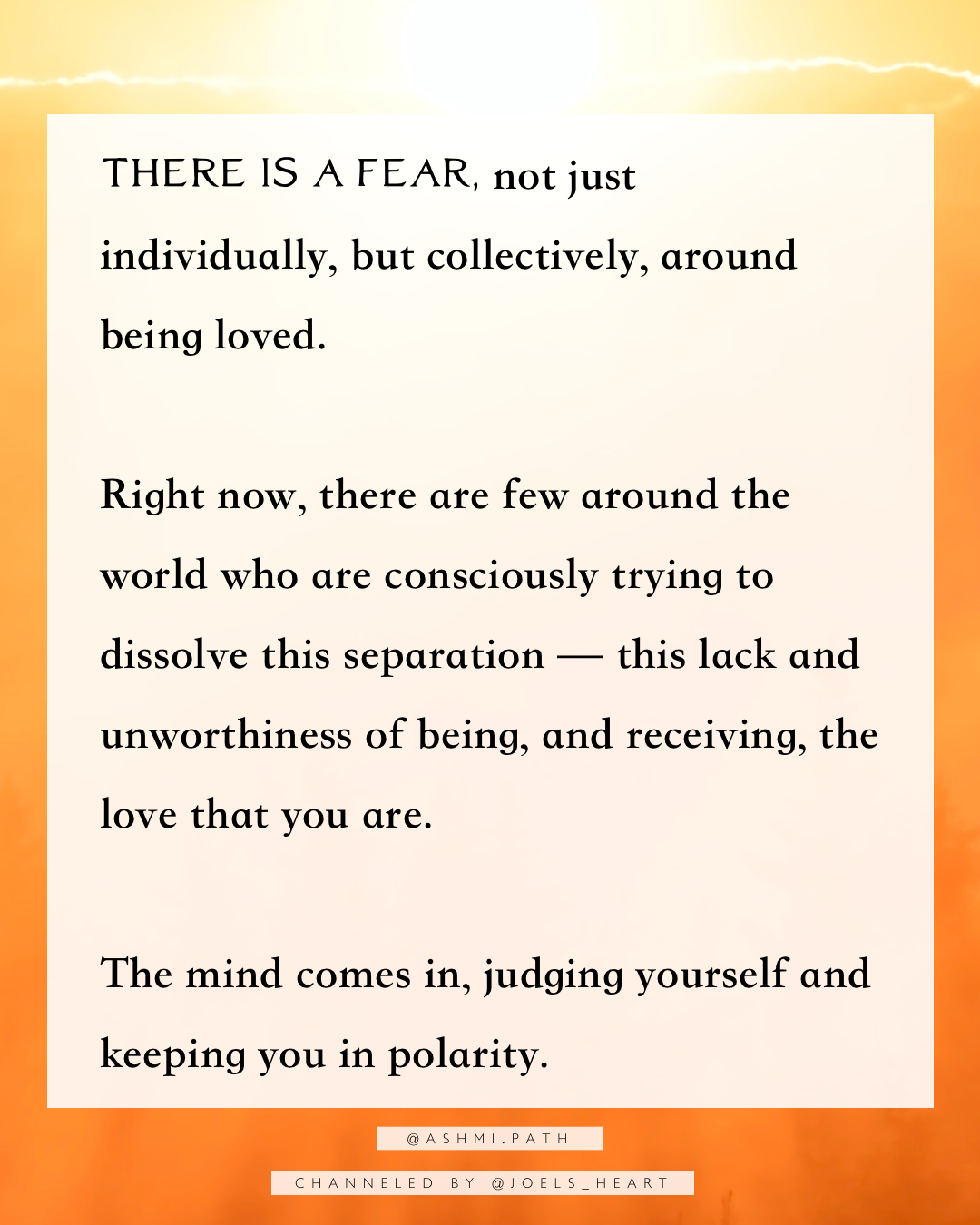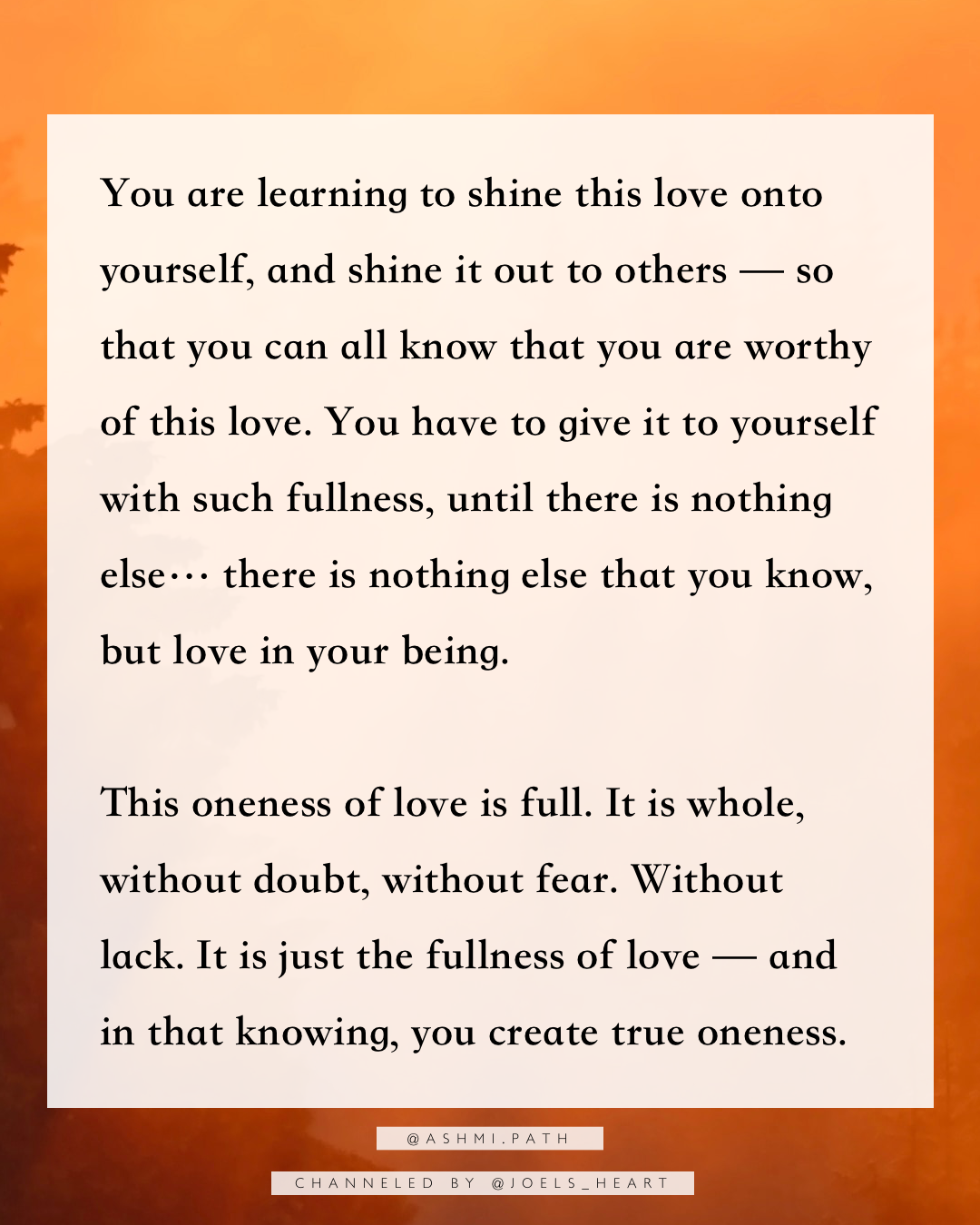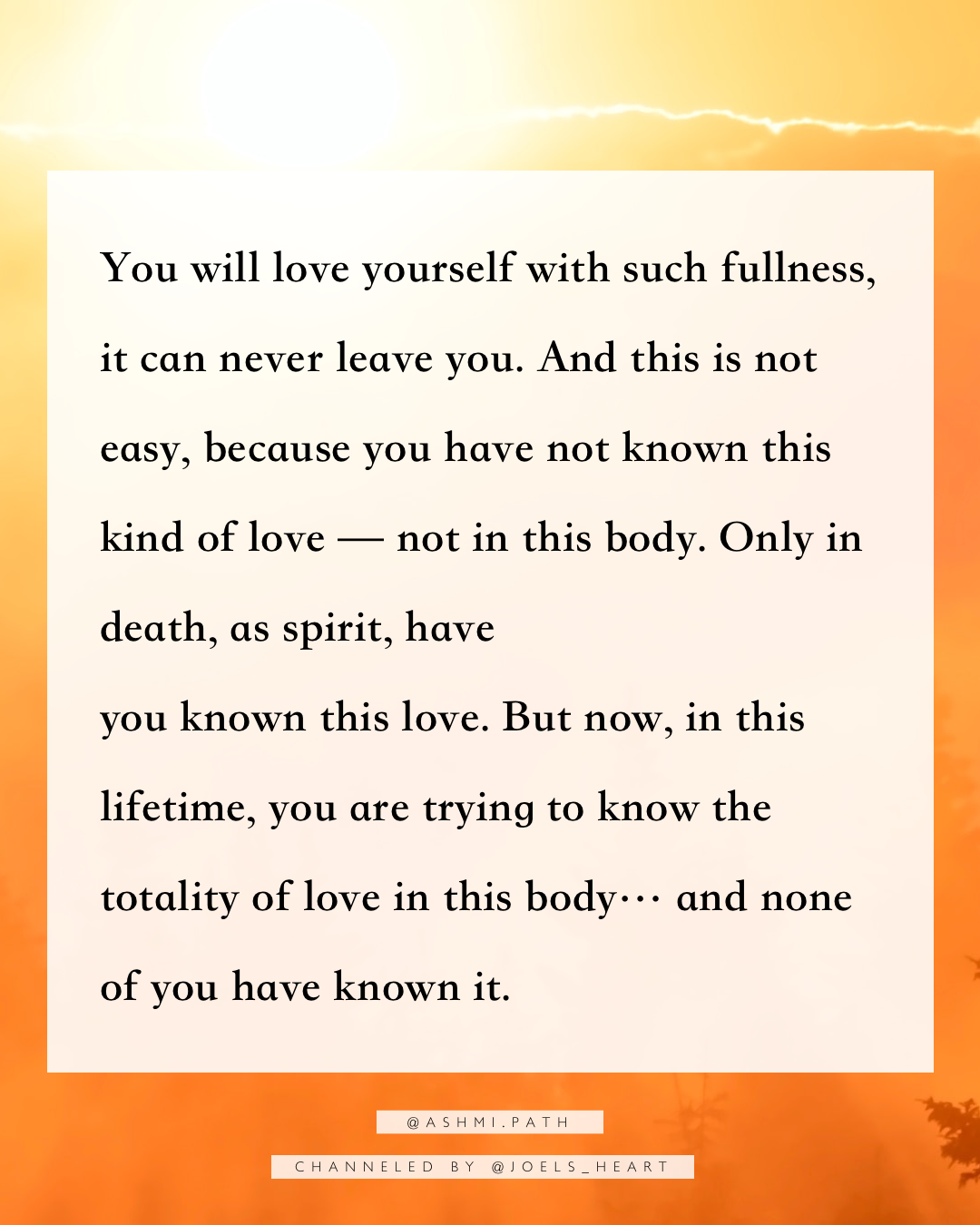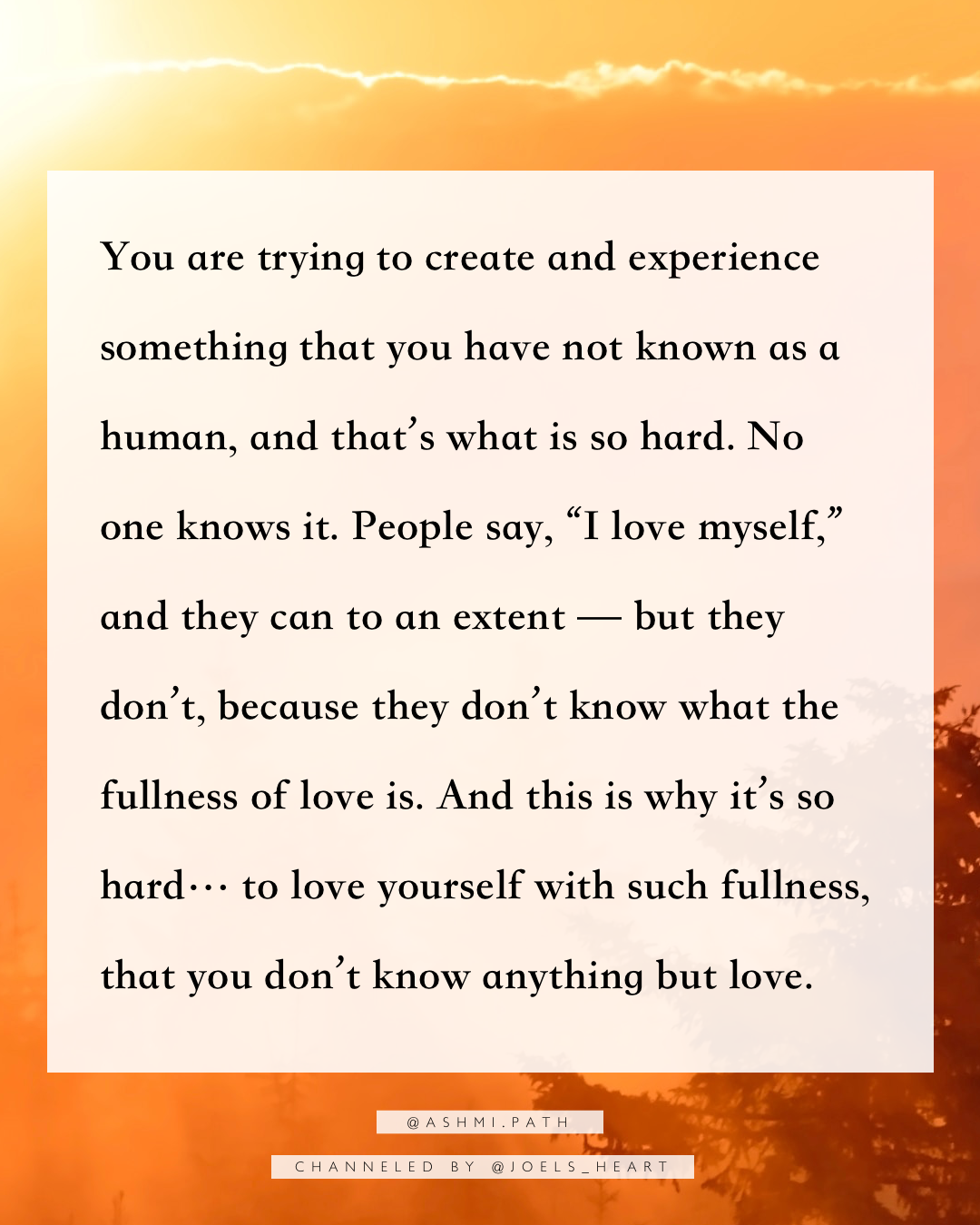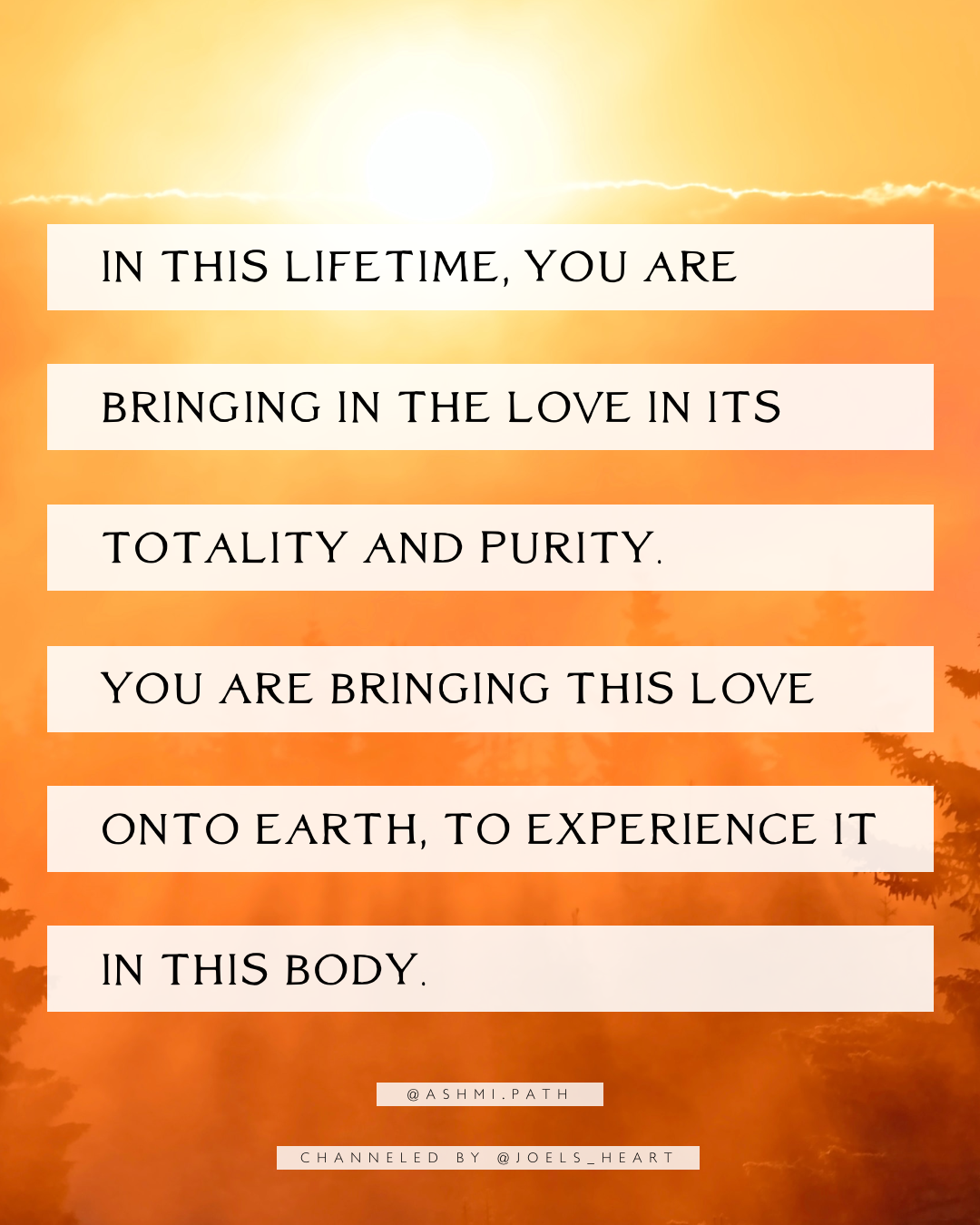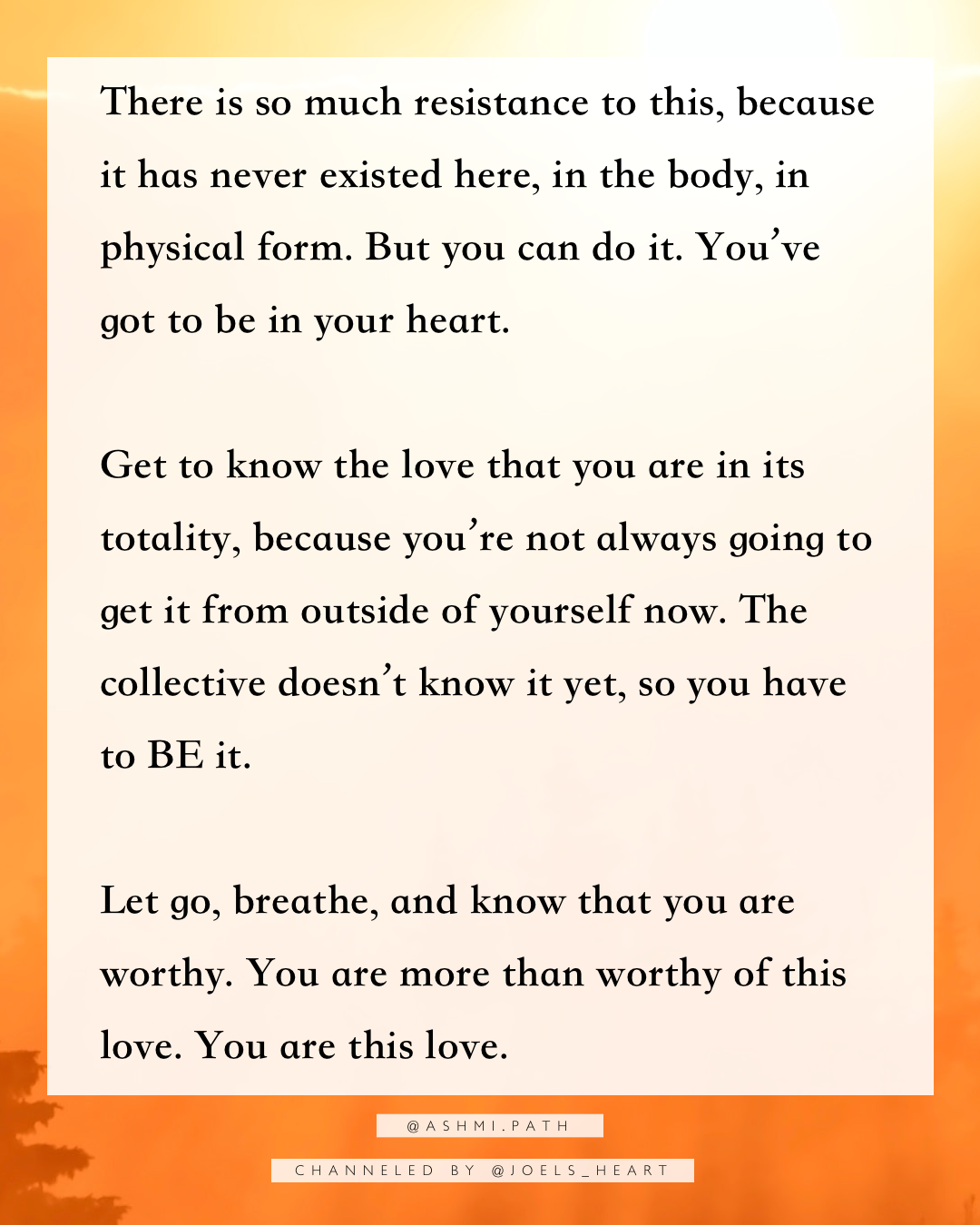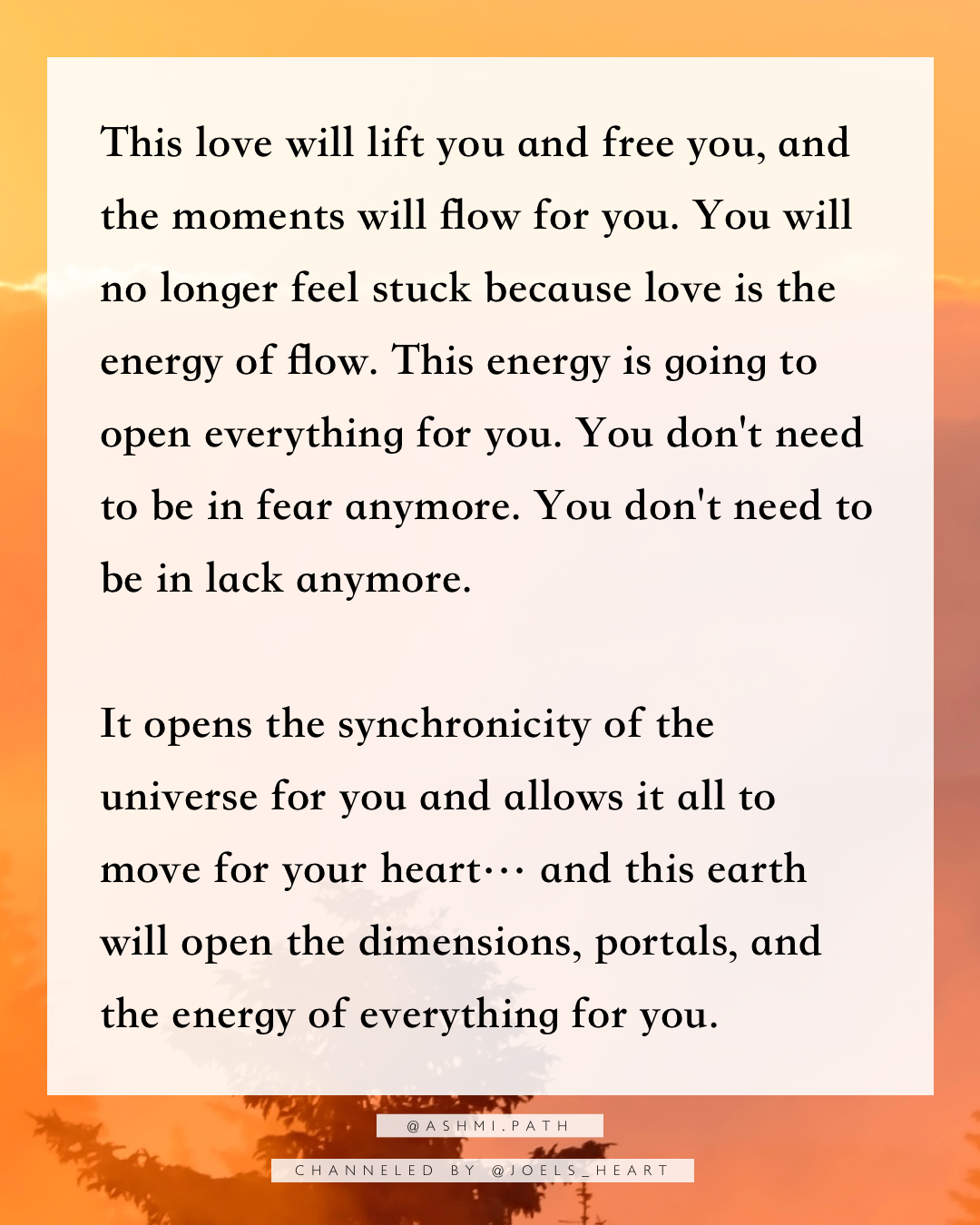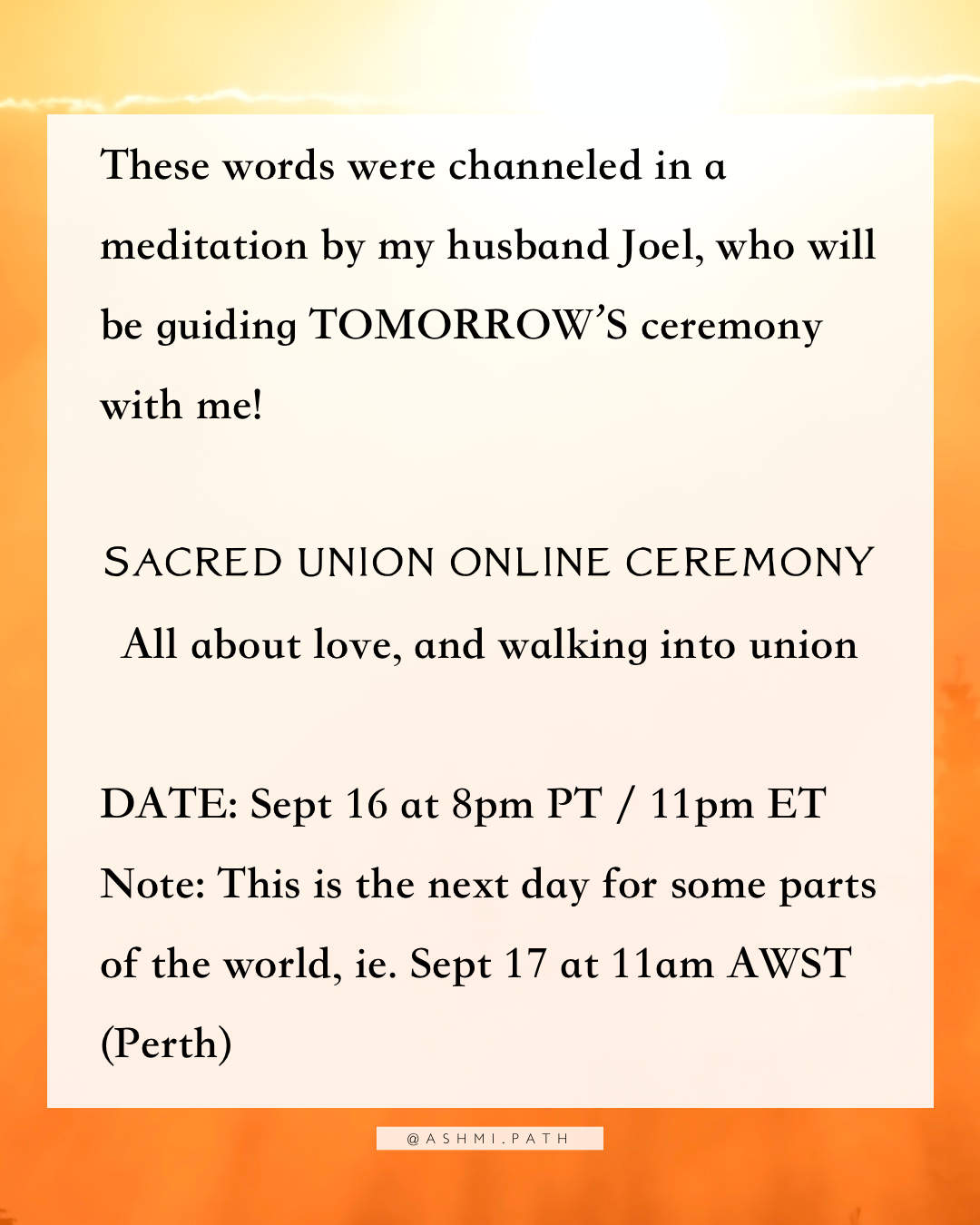 Our 2-hour special ceremony on sacred union is starting in less than 2 hours! If you're a paid member, you'll find the Zoom link and recording here: https://www.ashmipath.com/tag/monthly-ceremonies/
All others can purchase the ceremony here: https://www.ashmipathela.com/pages/events
~~~
THIS LOVE THAT YOU ARE TRYING TO EMBODY NOW HAS NEVER BEEN ANCHORED BEFORE ON EARTH.
THERE IS A FEAR, not just individually, but collectively, around being loved.
Right now, there are few around the world who are consciously trying to dissolve this separation — this lack and unworthiness of being, and receiving, the love that you are.
The mind comes in, judging yourself and keeping you in polarity.
You are learning to shine this love onto yourself, and shine it out to others — so that you can all know that you are worthy of this love. You have to give it to yourself with such fullness, until there is nothing else… there is nothing else that you know, but love in your being.
This oneness of love is full. It is whole, without doubt, without fear. Without lack. It is just the fullness of love — and in that knowing, you create true oneness.
You will love yourself with such fullness, it can never leave you. And this is not easy, because you have not known this kind of love — not in this body. Only in death, as spirit, have
you known this love. But now, in this lifetime, you are trying to know the totality of love in this body… and none of you have known it.
You are trying to create and experience something that you have not known as a human, and that's what is so hard. No one knows it. People say, "I love myself," and they can to an extent — but they don't because they don't know what the fullness of love is. And this is why it's so hard… to love yourself with such fullness, that you don't know anything but love.
IN THIS LIFETIME, YOU ARE BRINGING IN THE LOVE IN ITS TOTALITY AND PURITY. YOU ARE BRINGING THIS LOVE ONTO EARTH. EXPERIENCING IT IN THIS BODY.
There is so much resistance to this, because it has never existed here, in the body, in physical form. But you can do it. You've got to be in your heart. You have to love yourself so fully, and know yourself, in the lightness of love.
Get to know the love that you are in its totality, because you're not always going to get it from outside of yourself now. The collective doesn't know it yet, so you have to BE it.
Let go, breathe, and know that you are worthy. You are more than worthy of this love. You are this love.
This love will lift you and free you, and the moments will flow for you. You will no longer feel stuck because love is the energy of flow. This energy is going to open everything for you. You don't need to be in fear anymore. You don't need to be in lack anymore.
It opens the synchronicity of the universe for you and allows it all to move for your heart… and this earth will open the dimensions, portals, and the energy of everything for you.
Written with love,
Ashmi and Joel