On Strength and Softness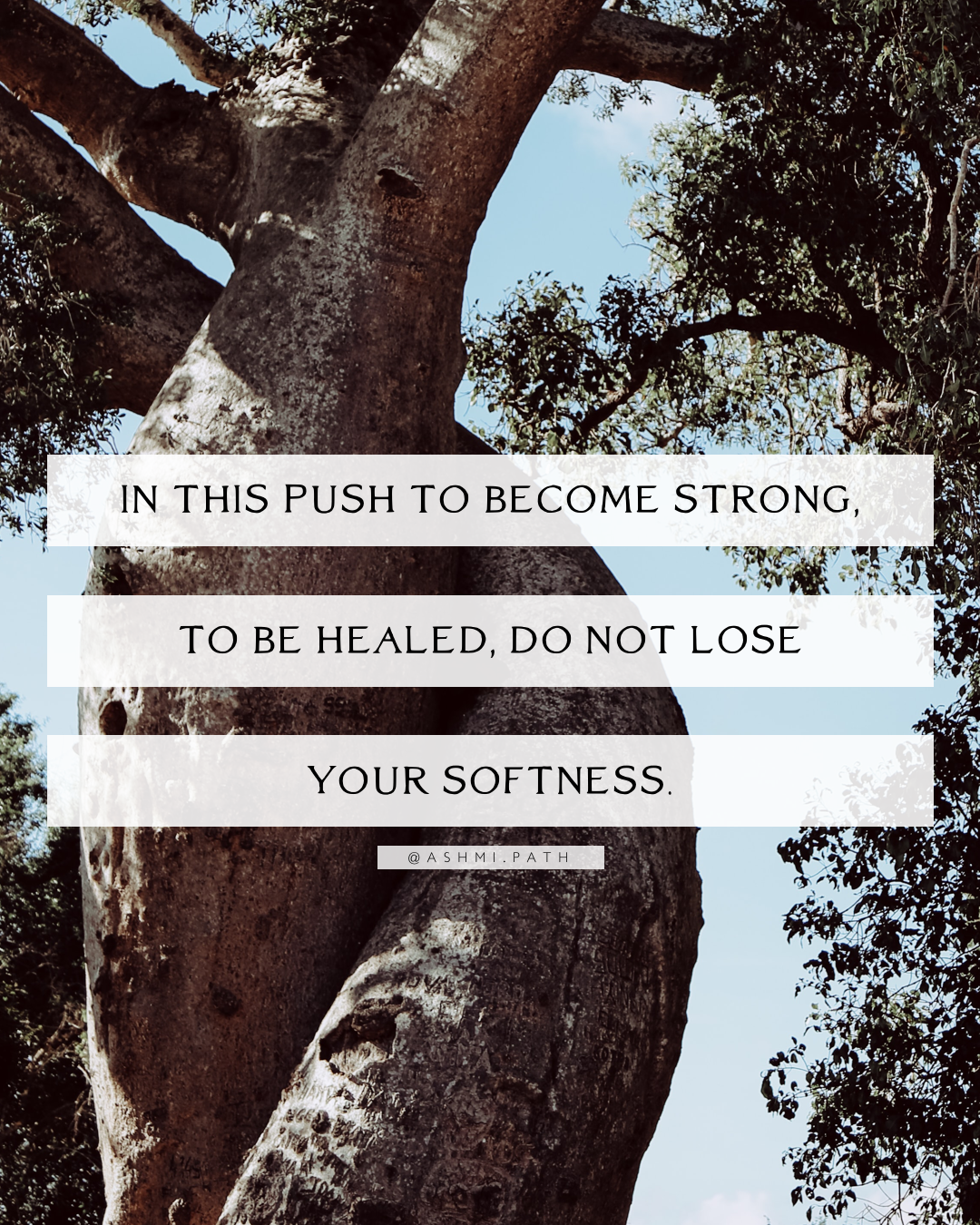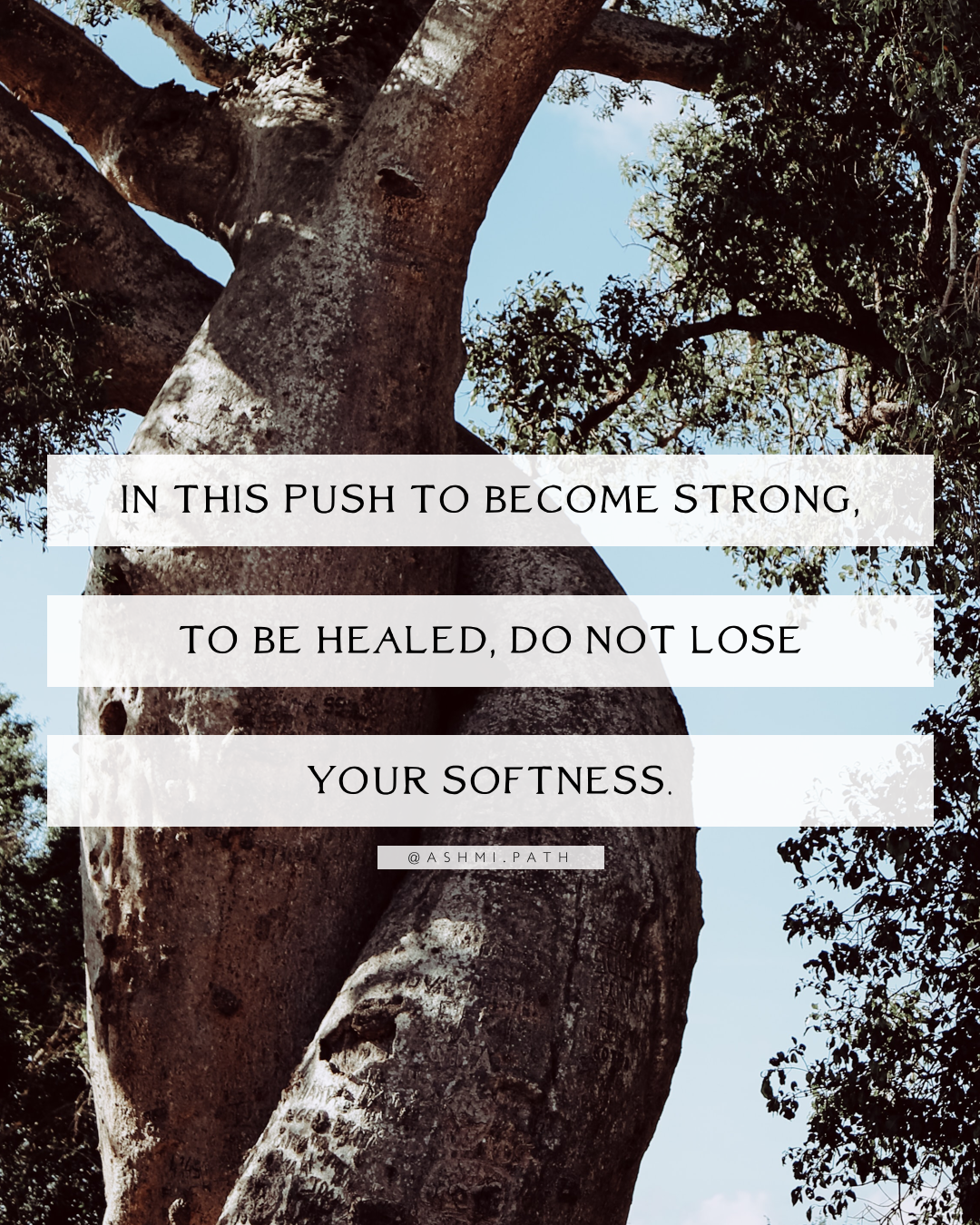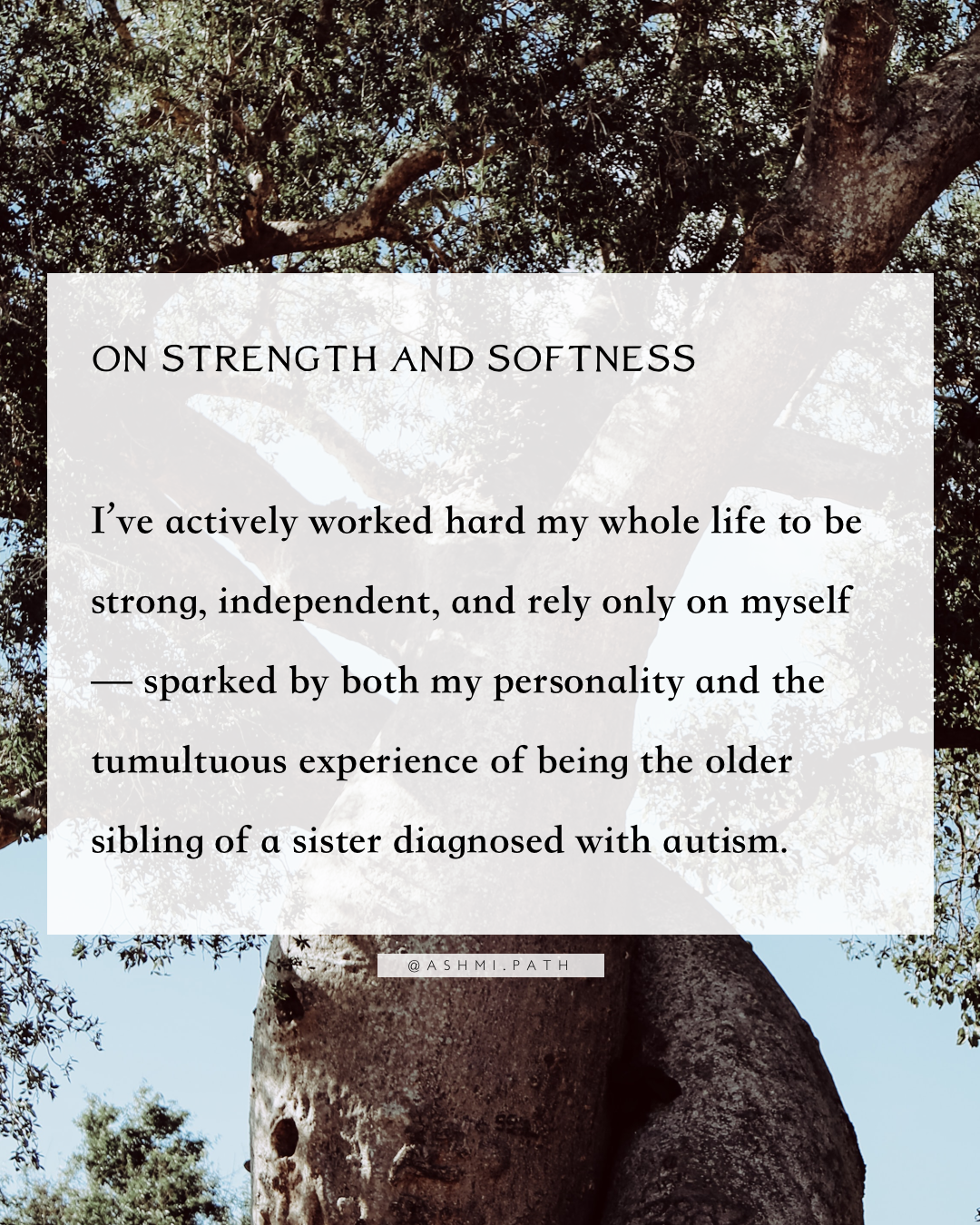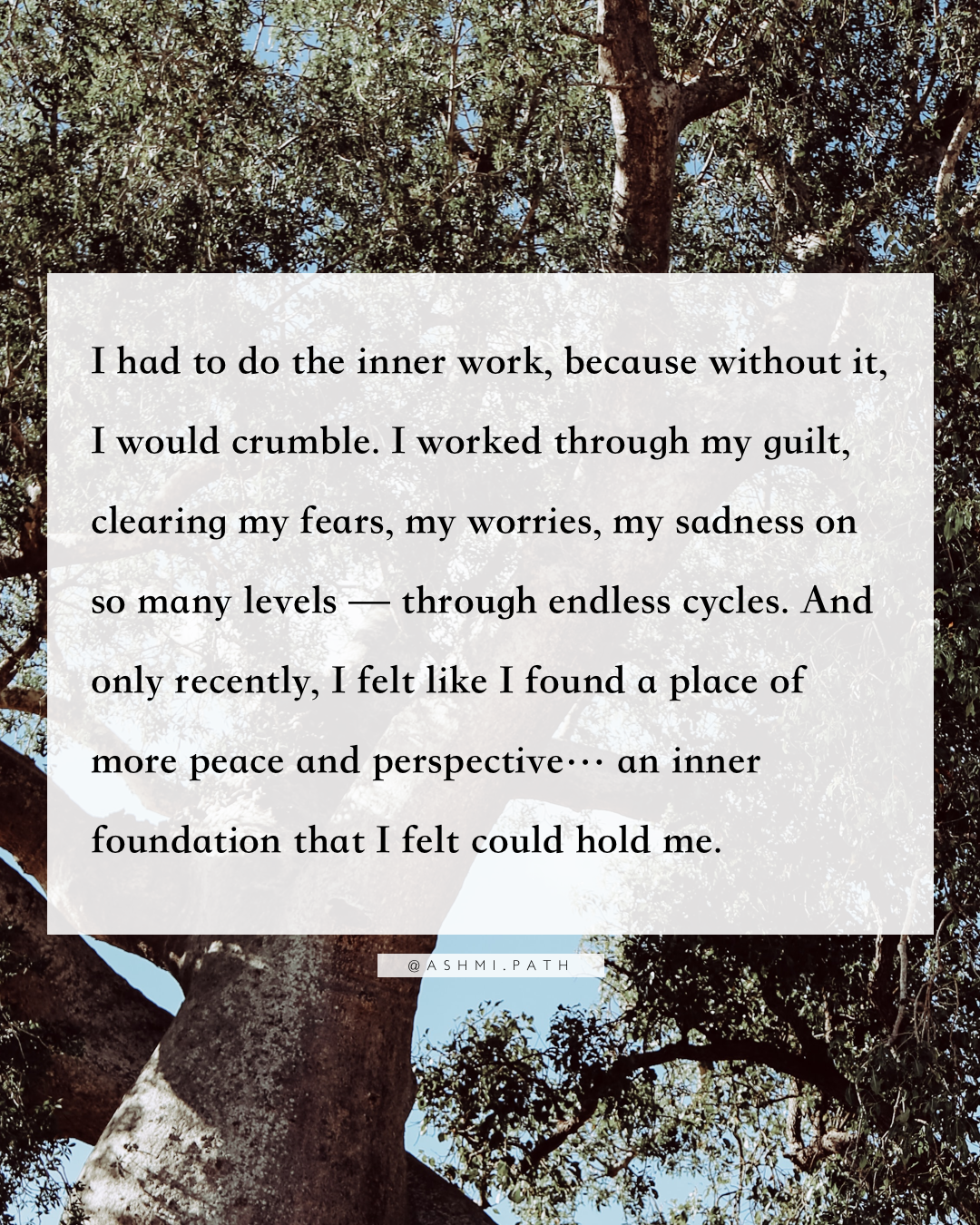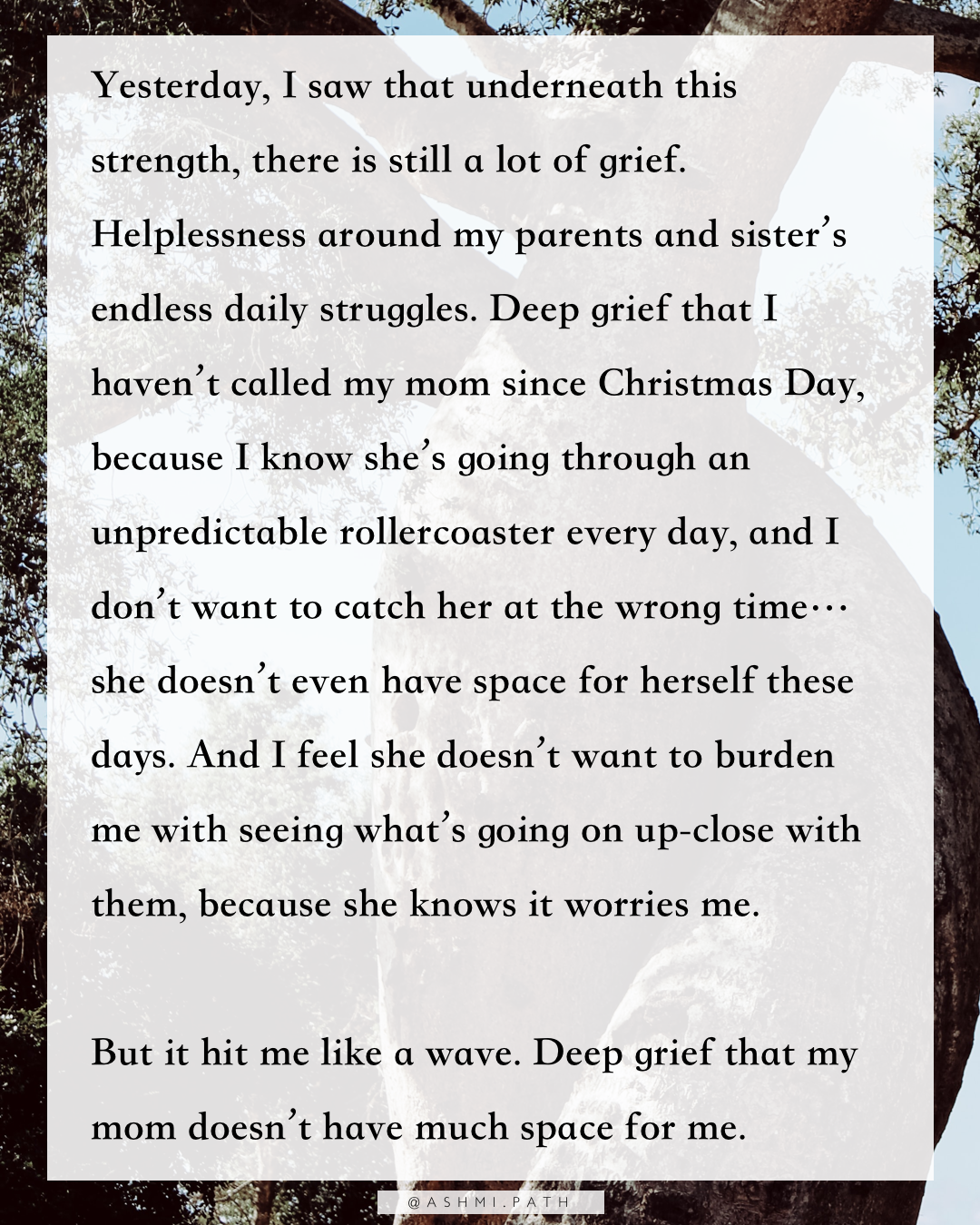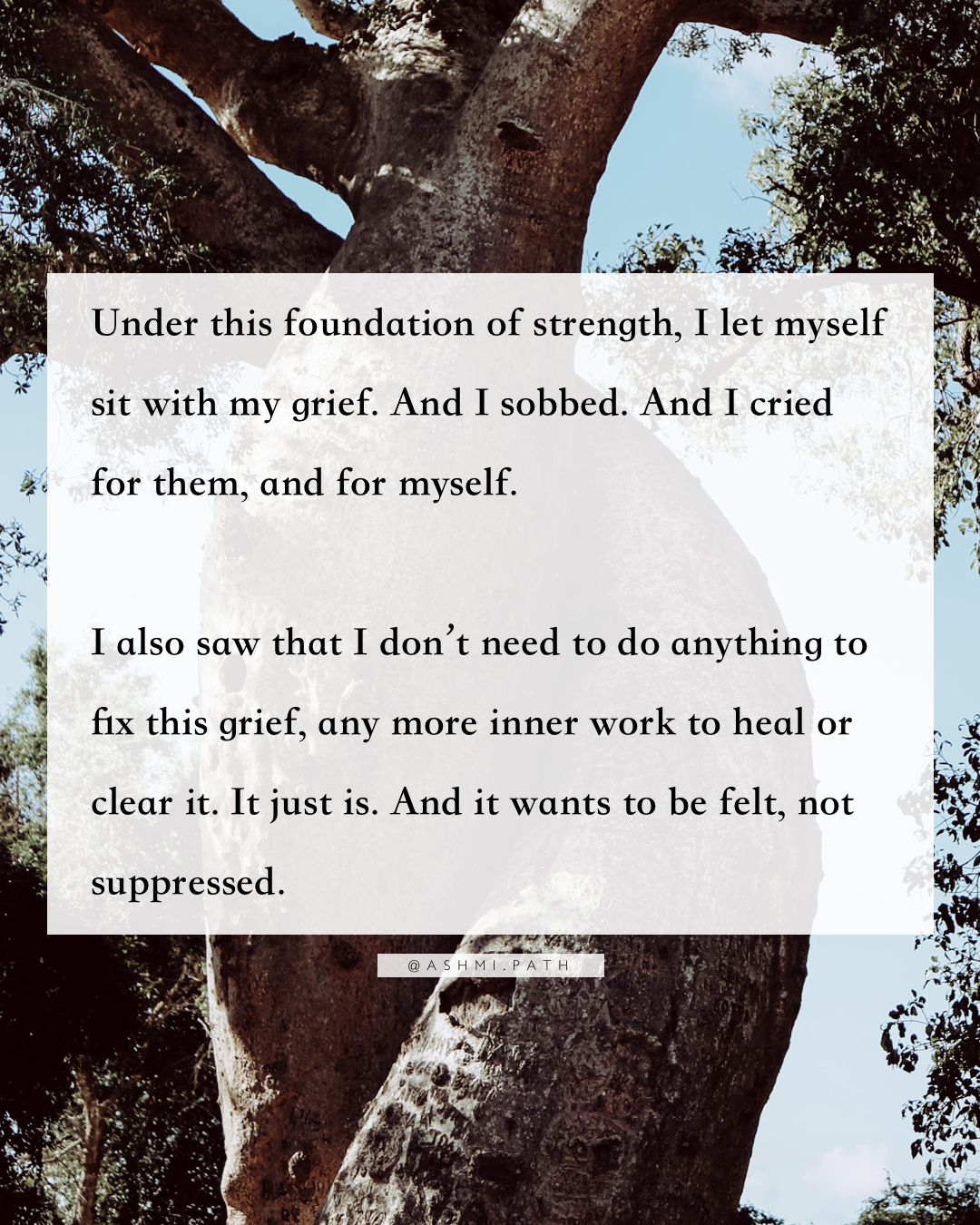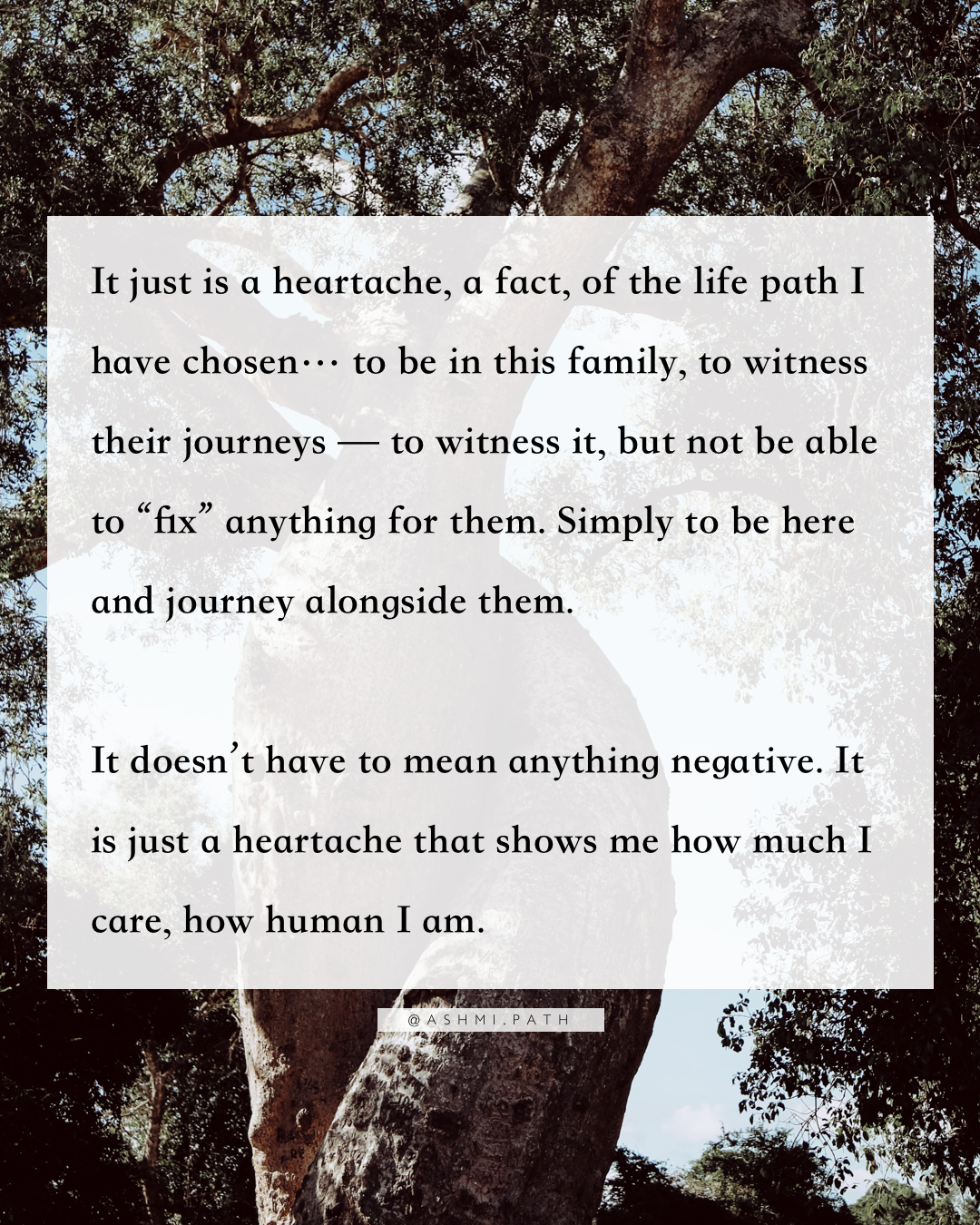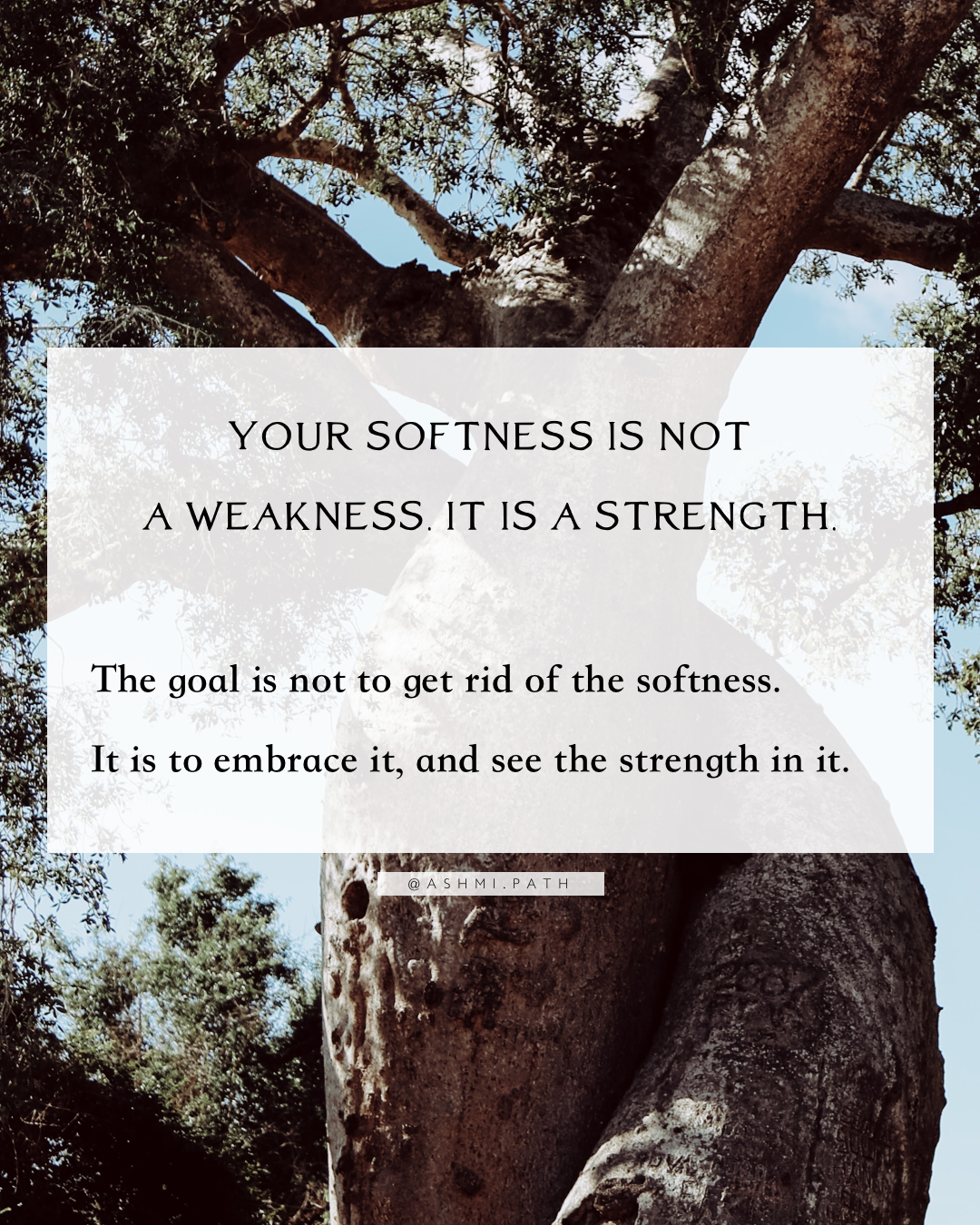 IN THIS PUSH TO BECOME STRONG, TO BE HEALED, DO NOT LOSE YOUR SOFTNESS.
ON STRENGTH AND SOFTNESS
I've actively worked hard my whole life to be strong, independent, and rely only on myself — sparked by both my personality and the tumultuous experience of being the older sibling of a sister diagnosed with autism.
I had to do the inner work, because without it, I would crumble. I worked through my guilt, clearing my fears, my worries, my sadness on so many levels — through endless cycles. And only recently, I felt like I found a place of more peace and perspective… an inner foundation that I felt could hold me.
Yesterday, I saw that underneath this strength, there is still a lot of grief. Helplessness around my parents and sister's endless daily struggles. Deep grief that I haven't called my mom since Christmas Day, because I know she's going through an unpredictable rollercoaster every day, and I don't want to catch her at the wrong time… she doesn't even have space for herself these days. And I feel she doesn't want to burden me with seeing what's going on up-close with them, because she knows it worries me.
But it hit me like a wave. Deep grief that my mom doesn't have much space for me.
Under this foundation of strength, I let myself sit with my grief. And I sobbed. And I cried for them, and for myself.
I also saw that I don't need to do anything to fix this grief, any more inner work to heal or clear it. It just is. And it wants to be felt, not suppressed.
It just is a heartache, a fact, of the life path I have chosen… to be in this family, to witness their journeys — to witness it, but not be able to "fix" anything for them. Simply to be here and journey alongside them.
It doesn't have to mean anything negative. It is just a heartache that shows me how much I care, how human I am.
YOUR SOFTNESS IS NOT A WEAKNESS. IT IS A STRENGTH.
The goal is not to get rid of the softness. It is to embrace it, and see the strength in it.
Written with love,
Ashmi