Only You Can Validate Your Path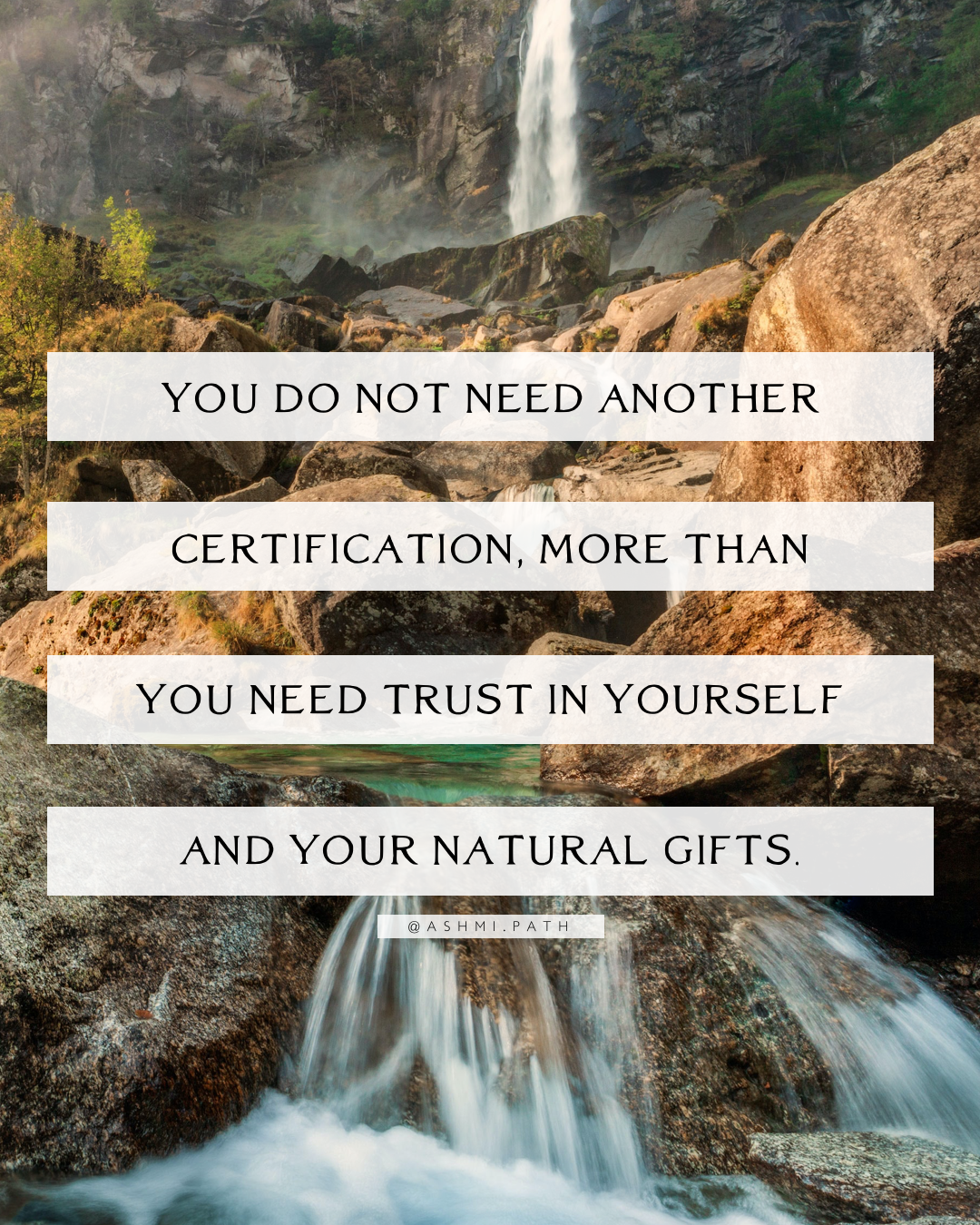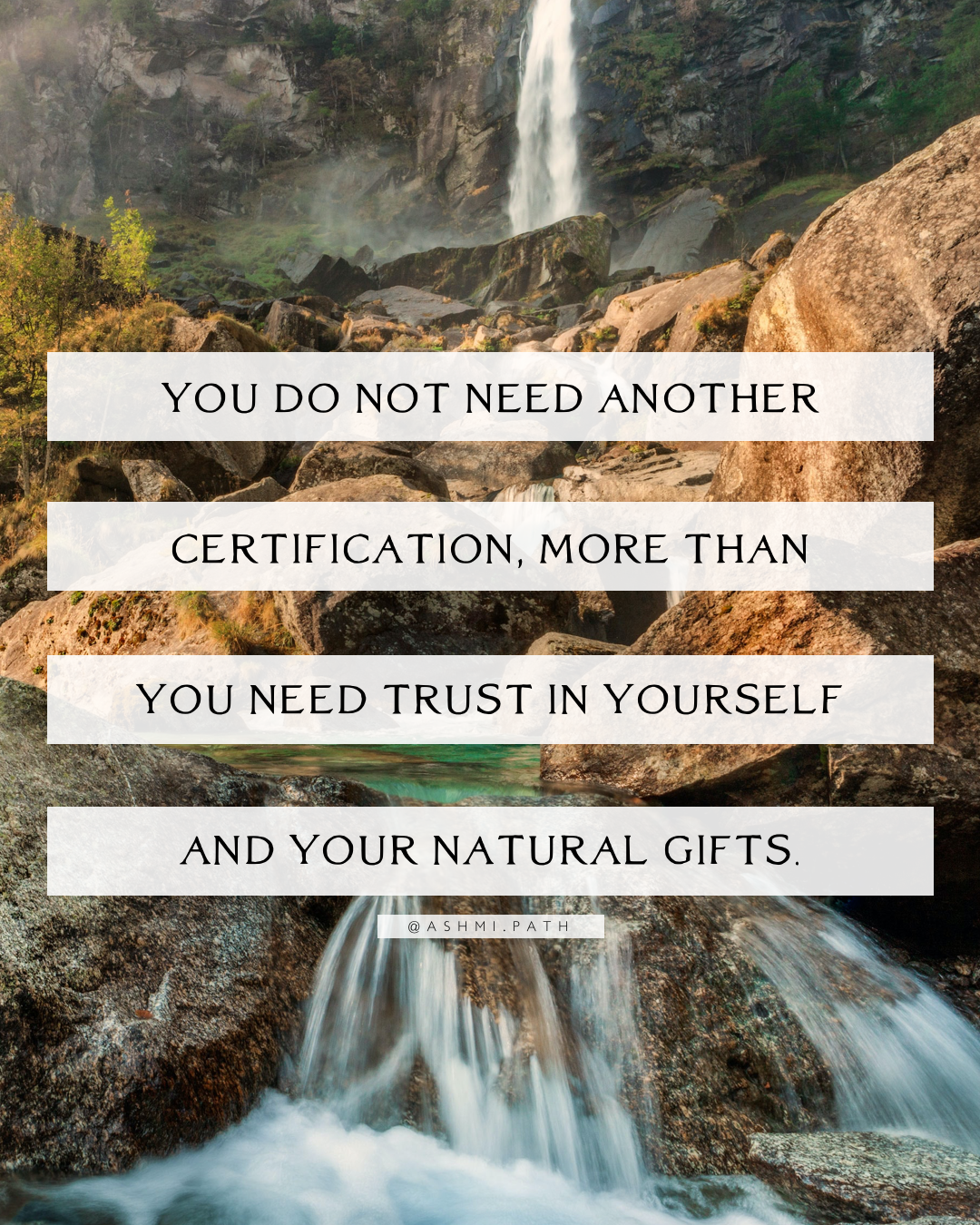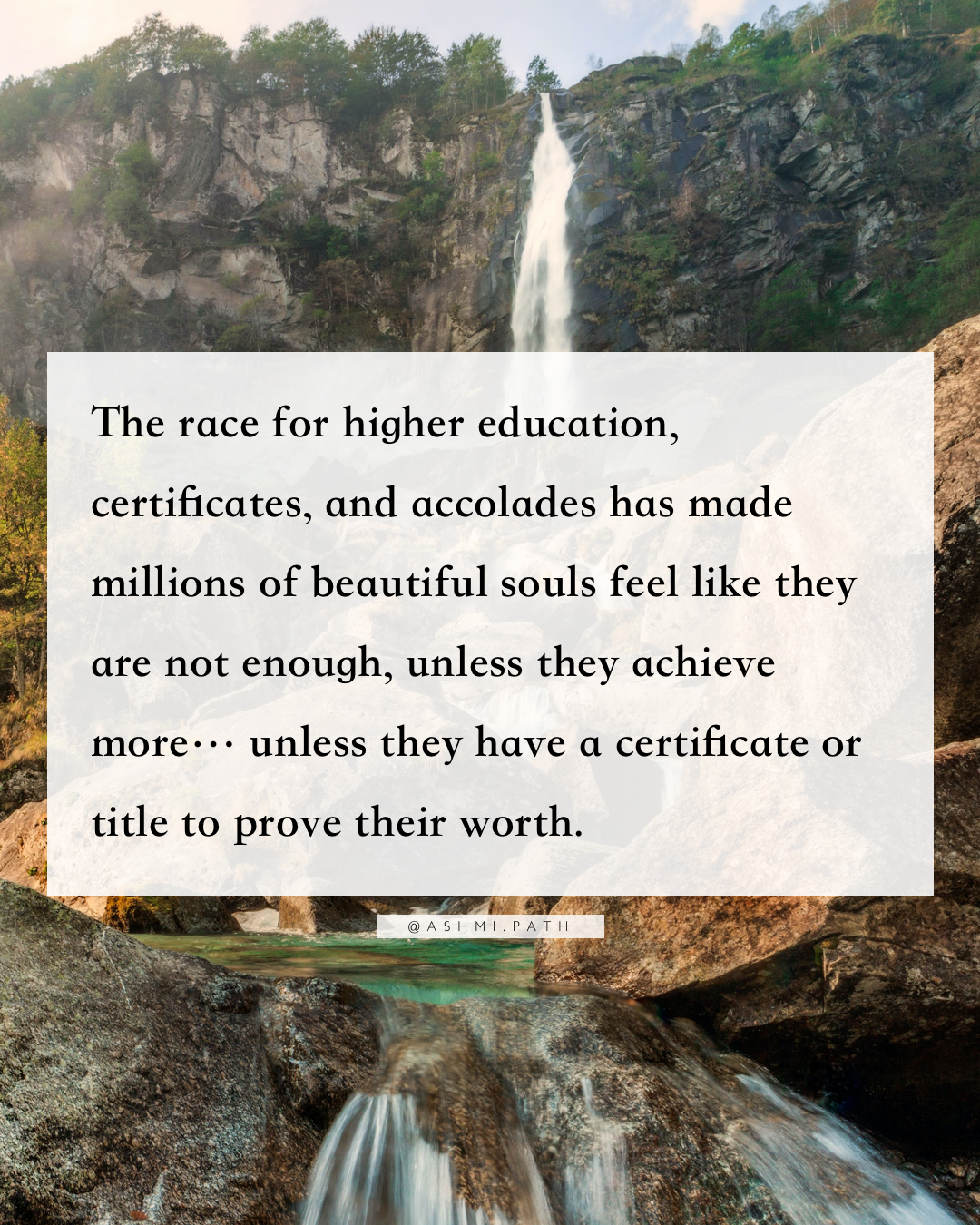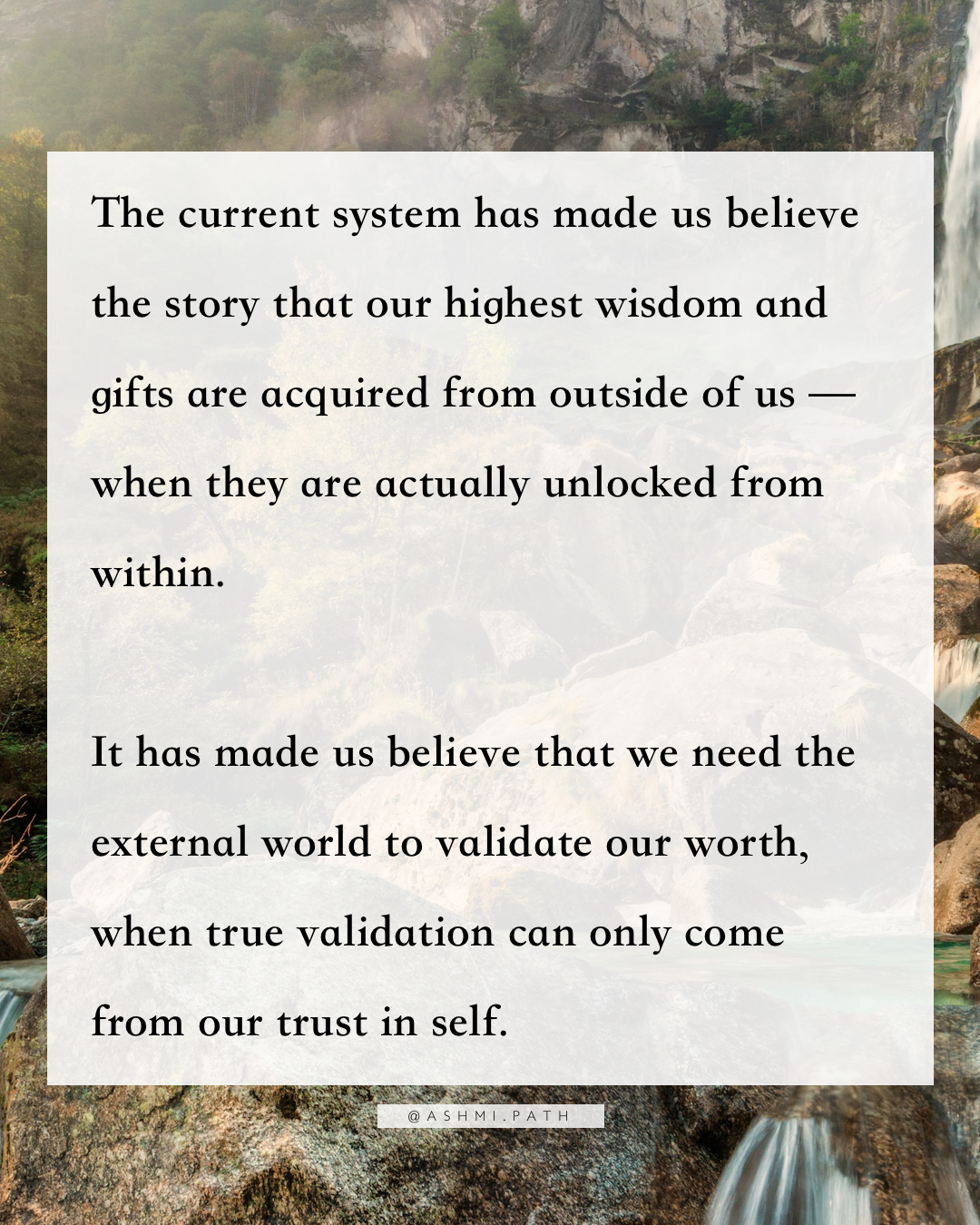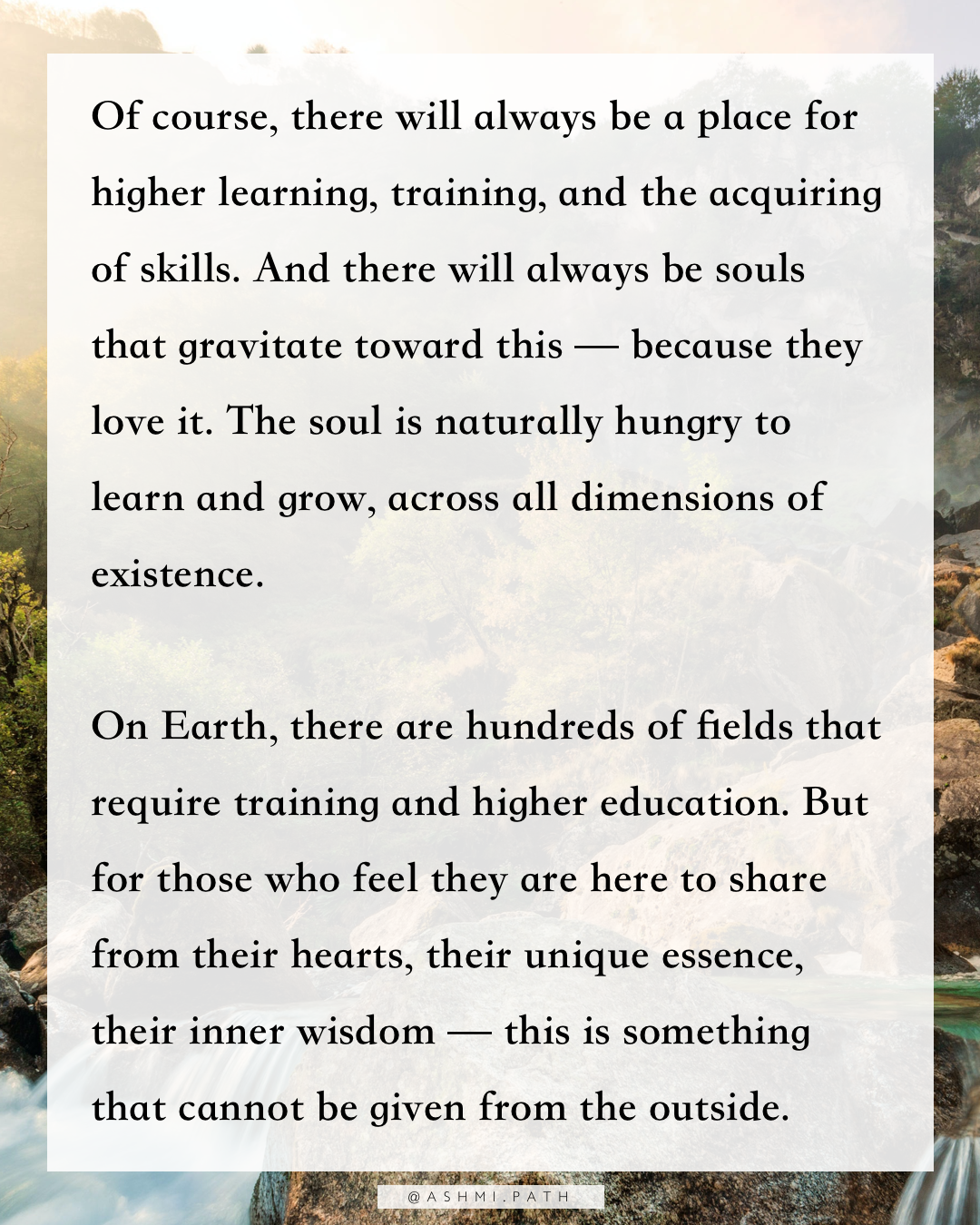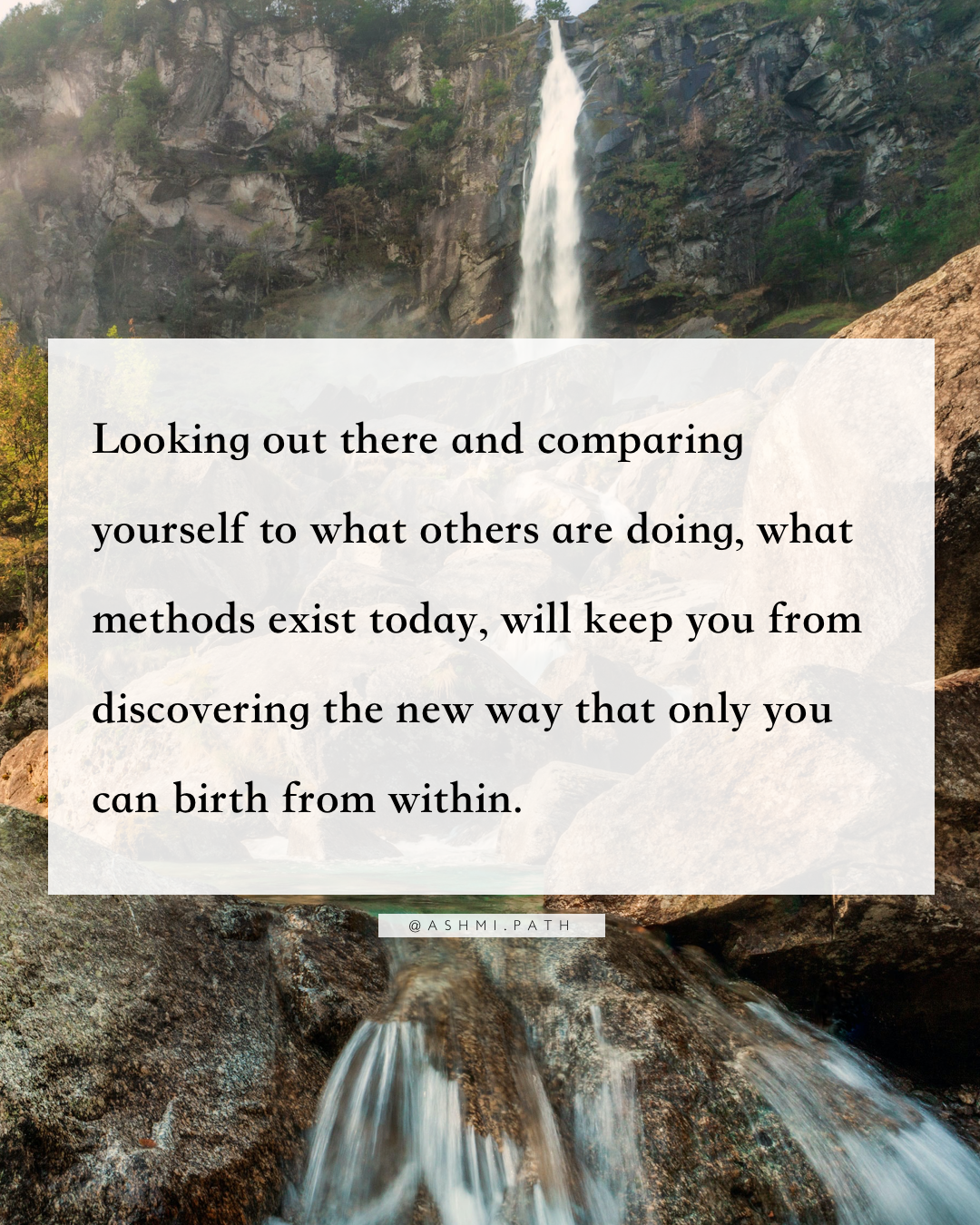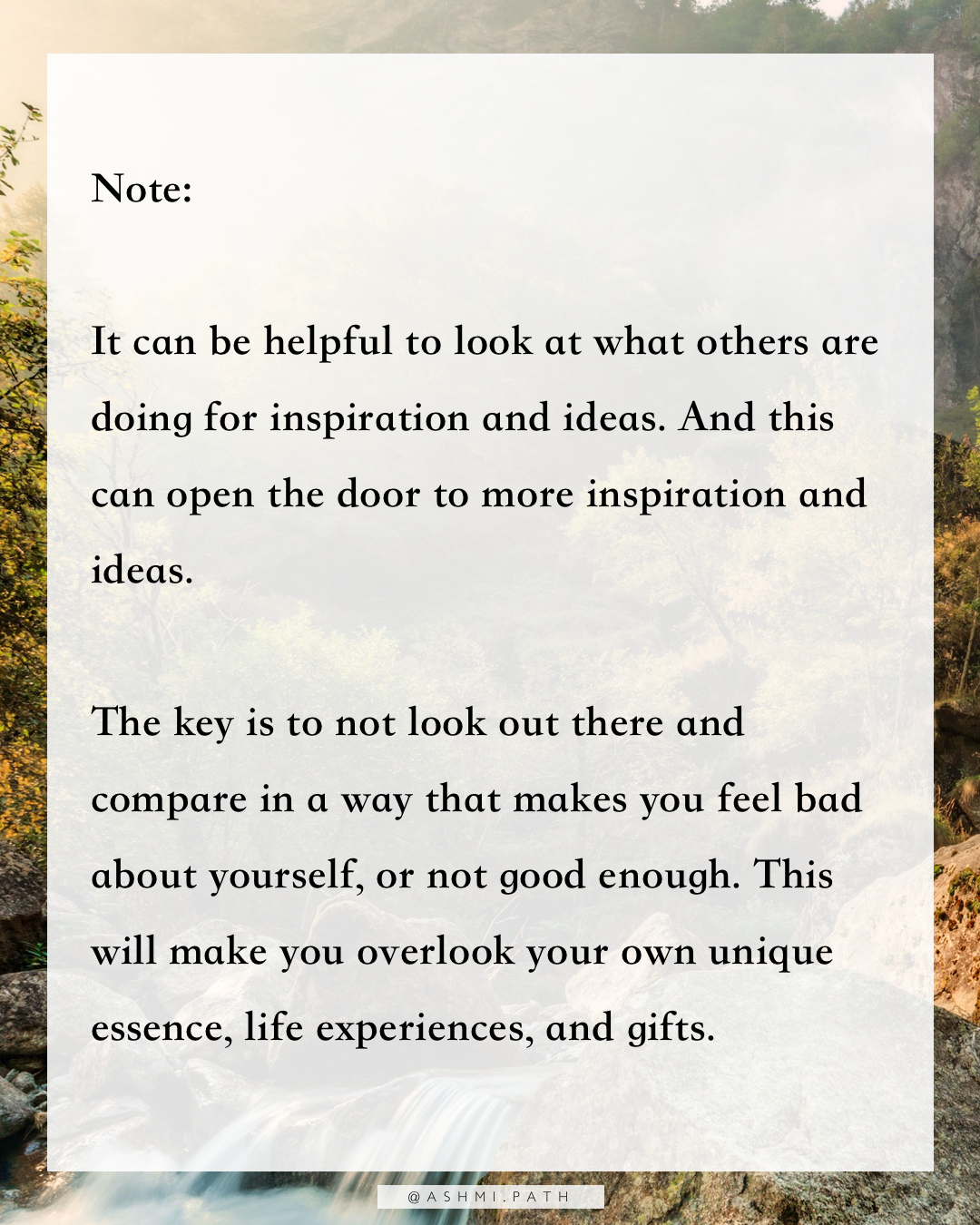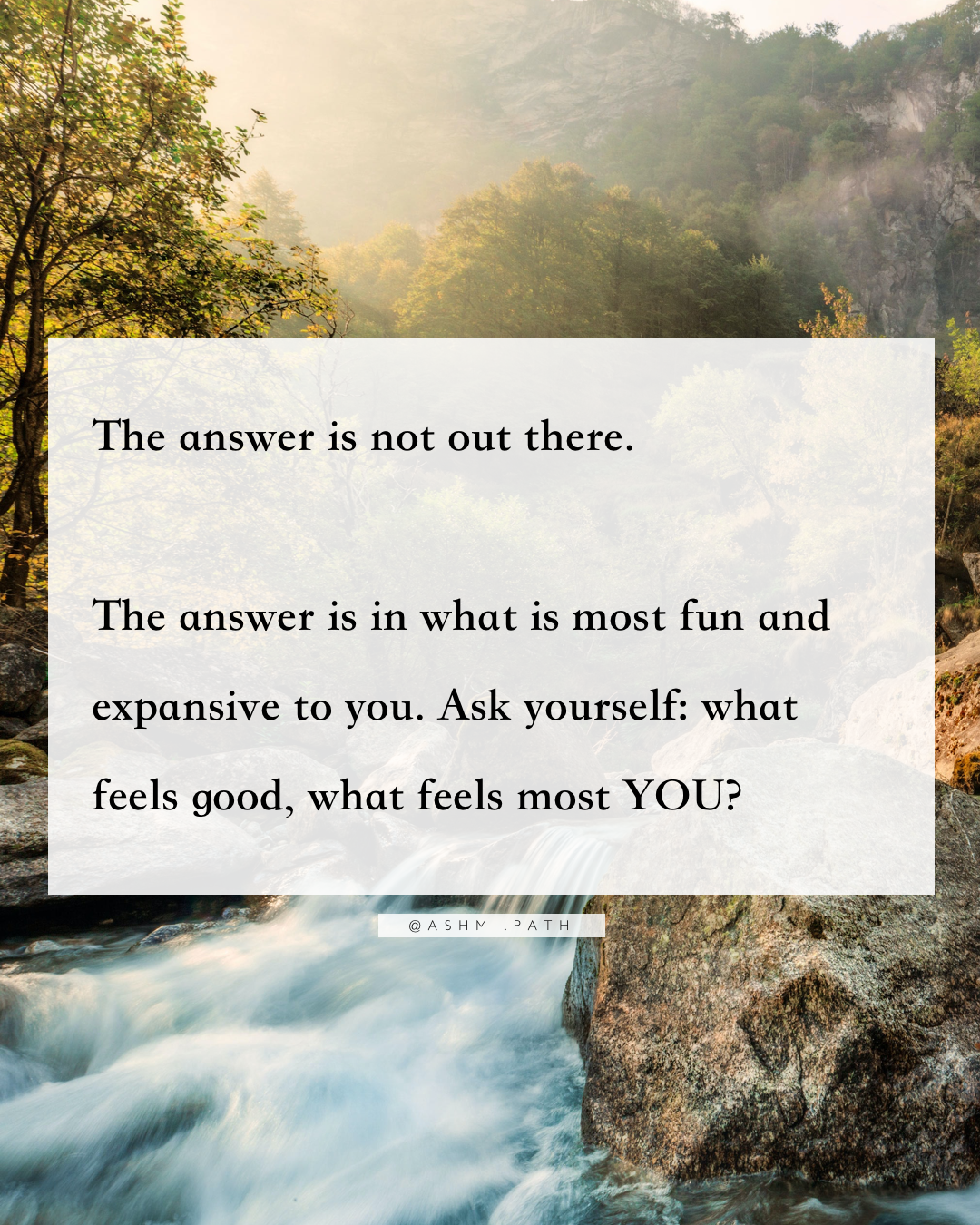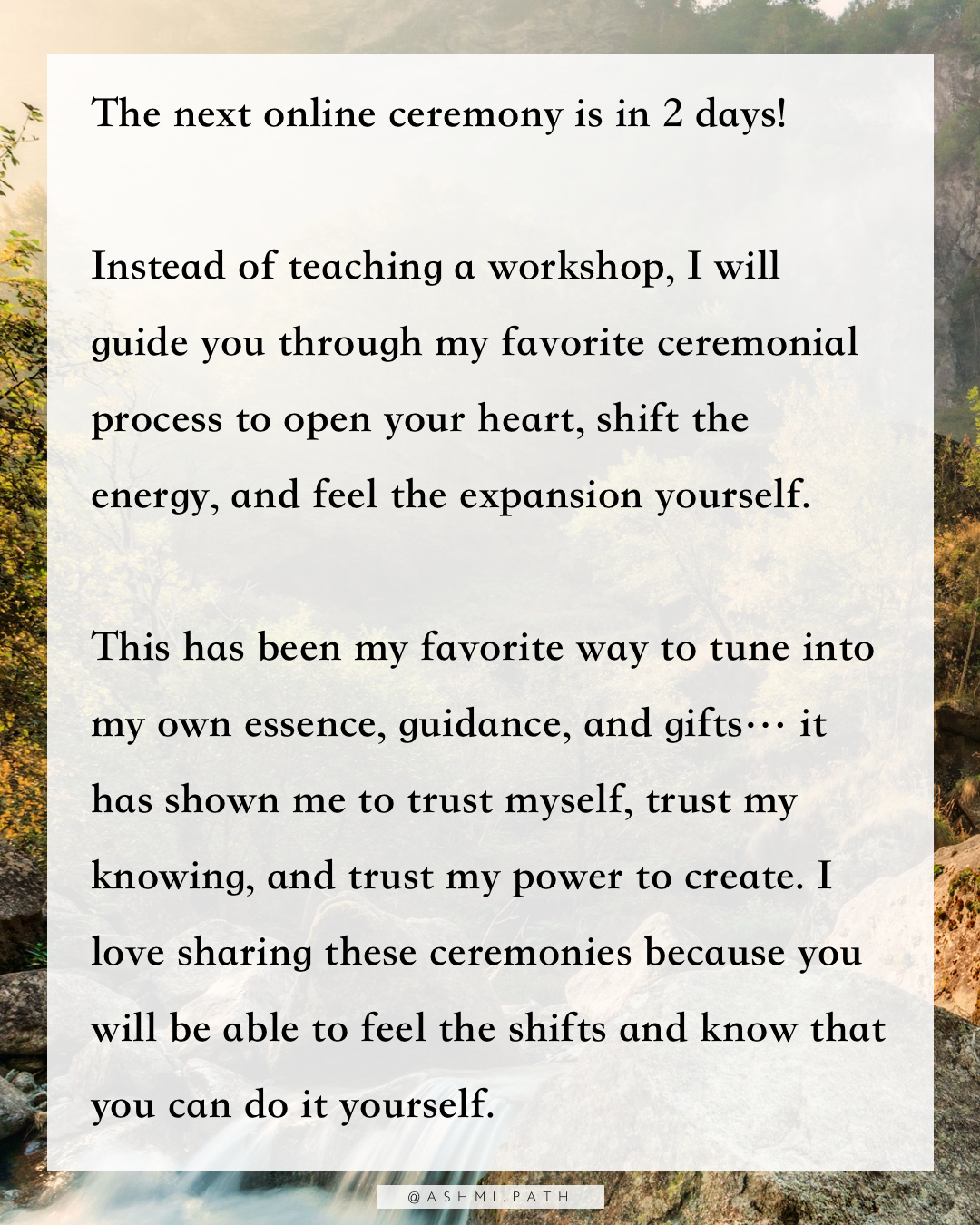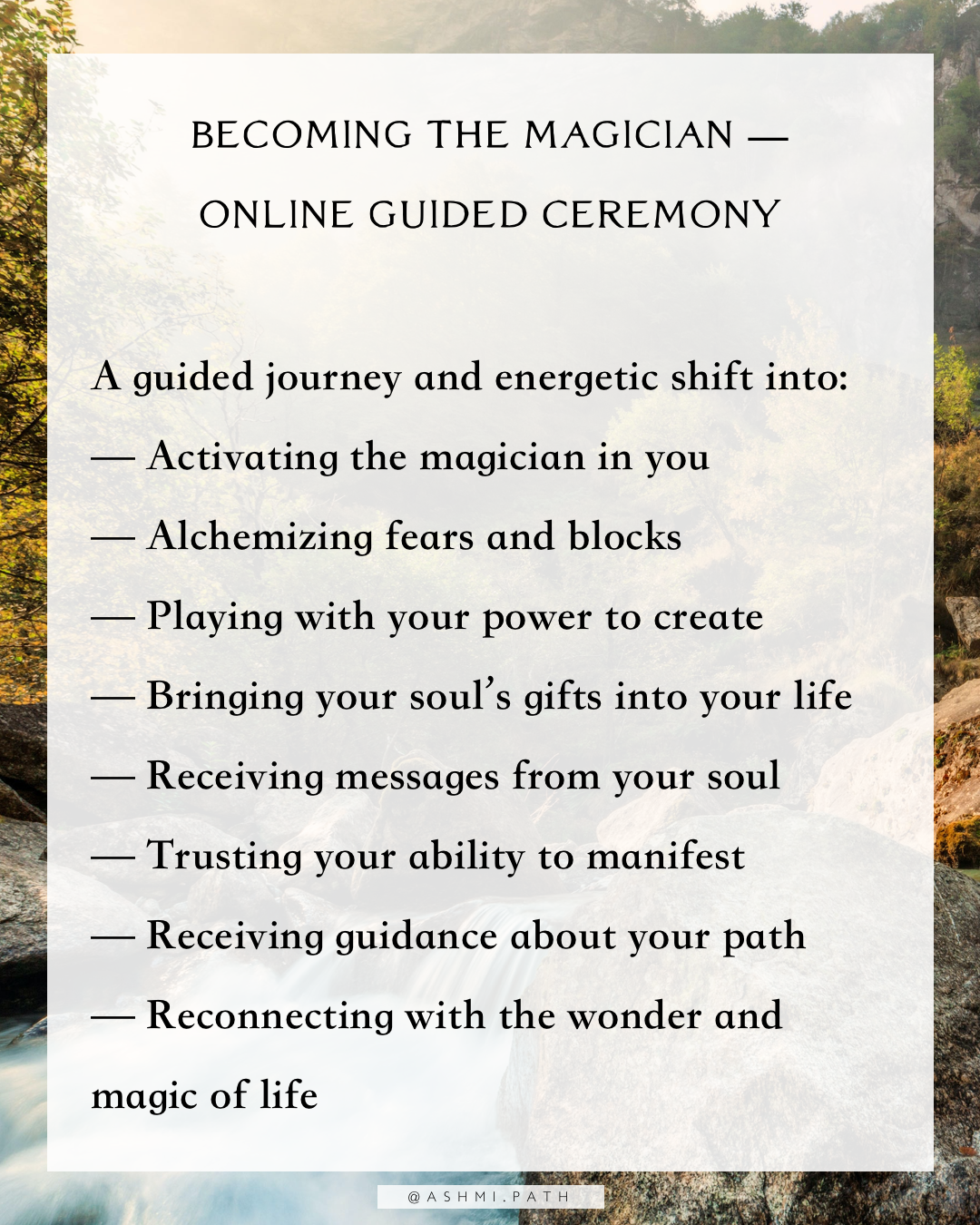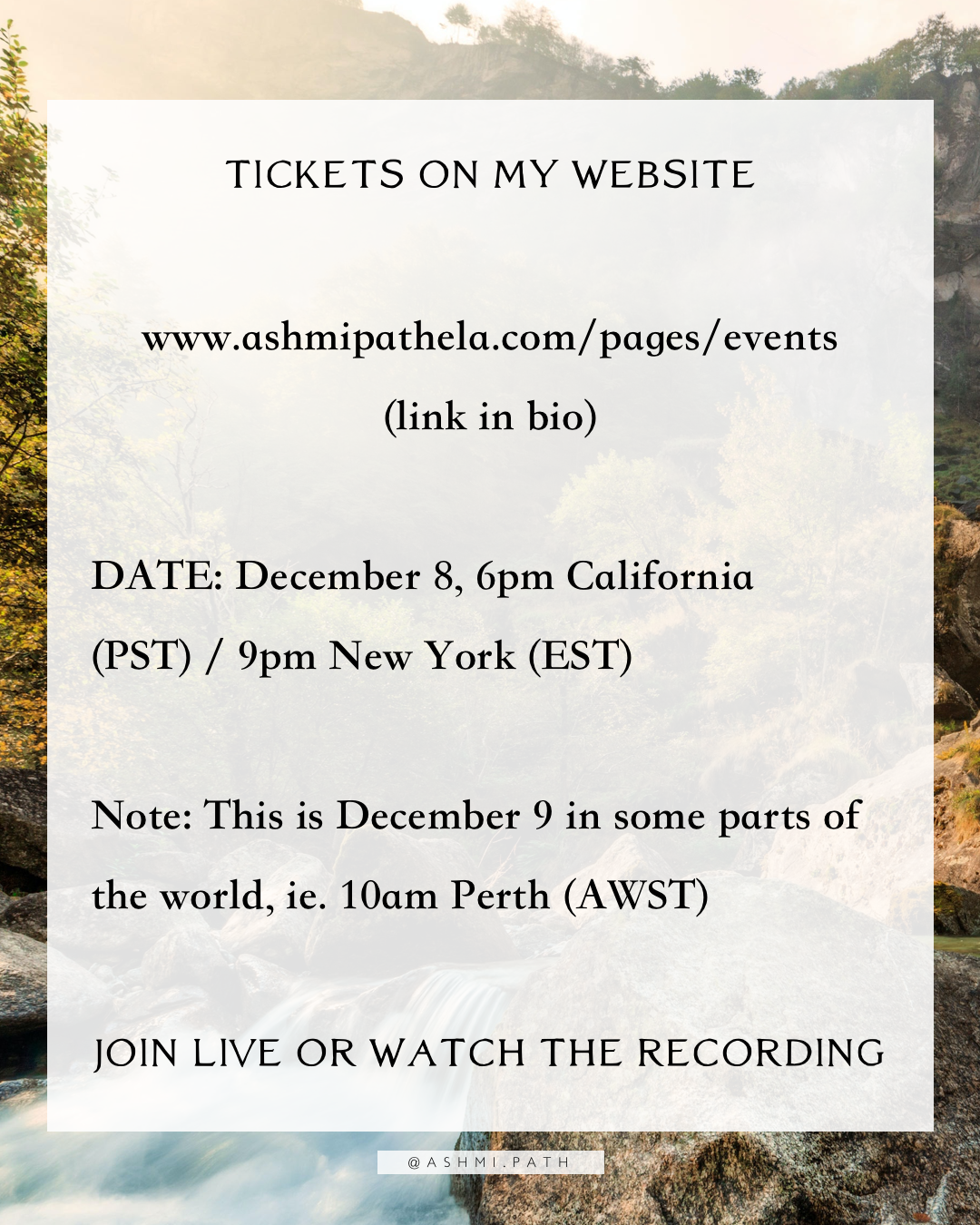 The text ~
YOU DO NOT NEED ANOTHER CERTIFICATION, MORE THAN YOU NEED TRUST IN YOURSELF AND YOUR NATURAL GIFTS.
The race for higher education, certificates, and accolades has made millions of beautiful souls feel like they are not enough, unless they achieve more… unless they have a certificate or title to prove their worth.
The current system has made us believe the story that our highest wisdom and gifts are acquired from outside of us — when they are actually unlocked from within.
It has made us believe that we need the external world to validate our worth, when true validation can only come from our trust in self.
Of course, there will always be a place for higher learning, training, and the acquiring of skills. And there will always be souls that gravitate toward this — because they love it. The soul is naturally hungry to learn and grow, across all dimensions of existence.
On Earth, there are hundreds of fields that require training and higher education. But for those who feel they are here to share from their hearts, their unique essence, their inner wisdom — this is something that cannot be given from the outside.
Looking out there and comparing yourself to what others are doing, what methods exist today, will keep you from discovering the new way that only you can birth from within.
Note:
It can be helpful to look at what others are doing for inspiration and ideas. And this can open the door to more inspiration and ideas.
The key is to not look out there and compare in a way that makes you feel bad about yourself, or not good enough. This will make you overlook your own unique essence, life experiences, and gifts.
The answer is not out there. The answer is in what is most fun and expansive to you. Ask yourself: what feels good, what feels most YOU?
Written with love,
Ashmi