A Sign to Stop Doubting Your Connection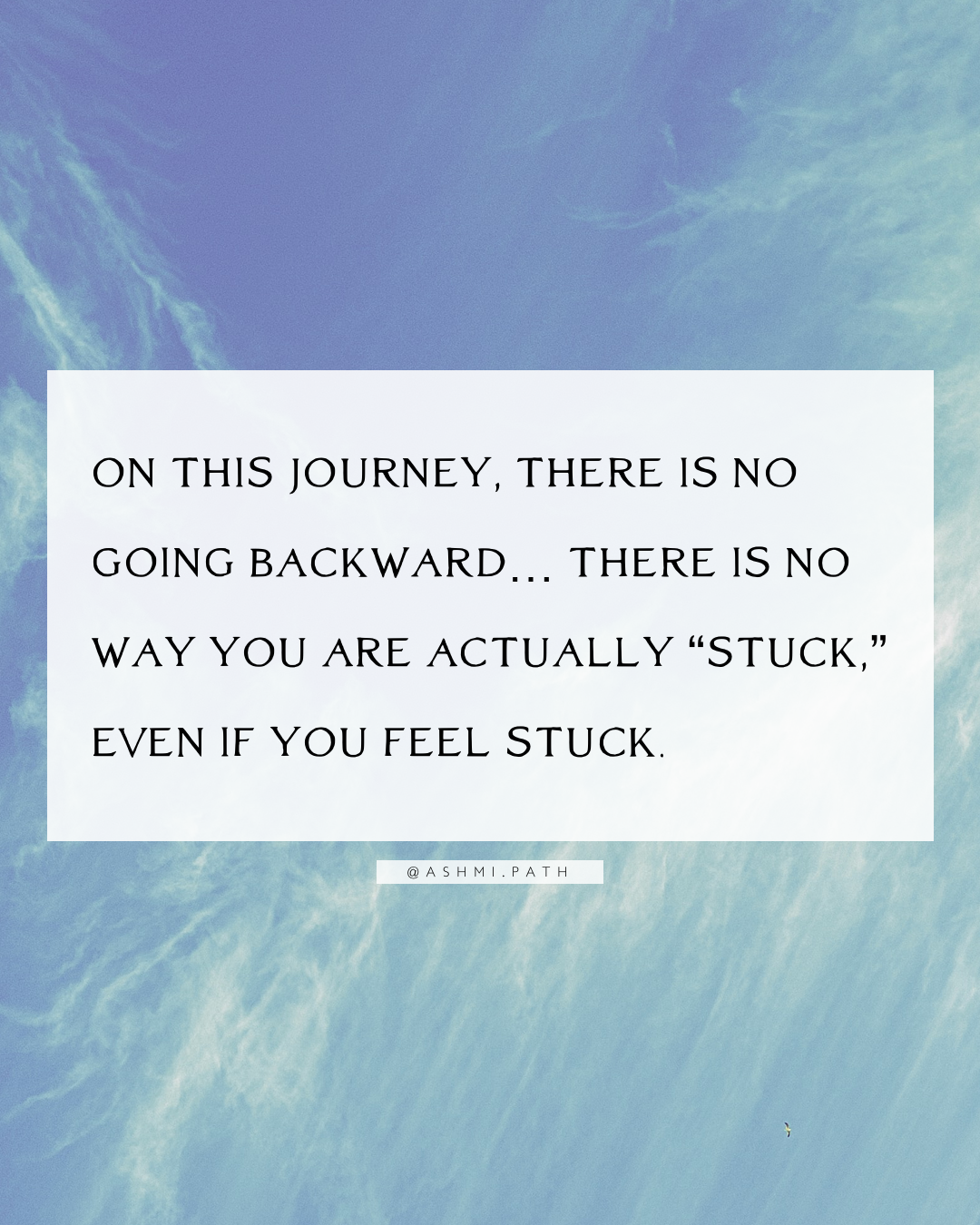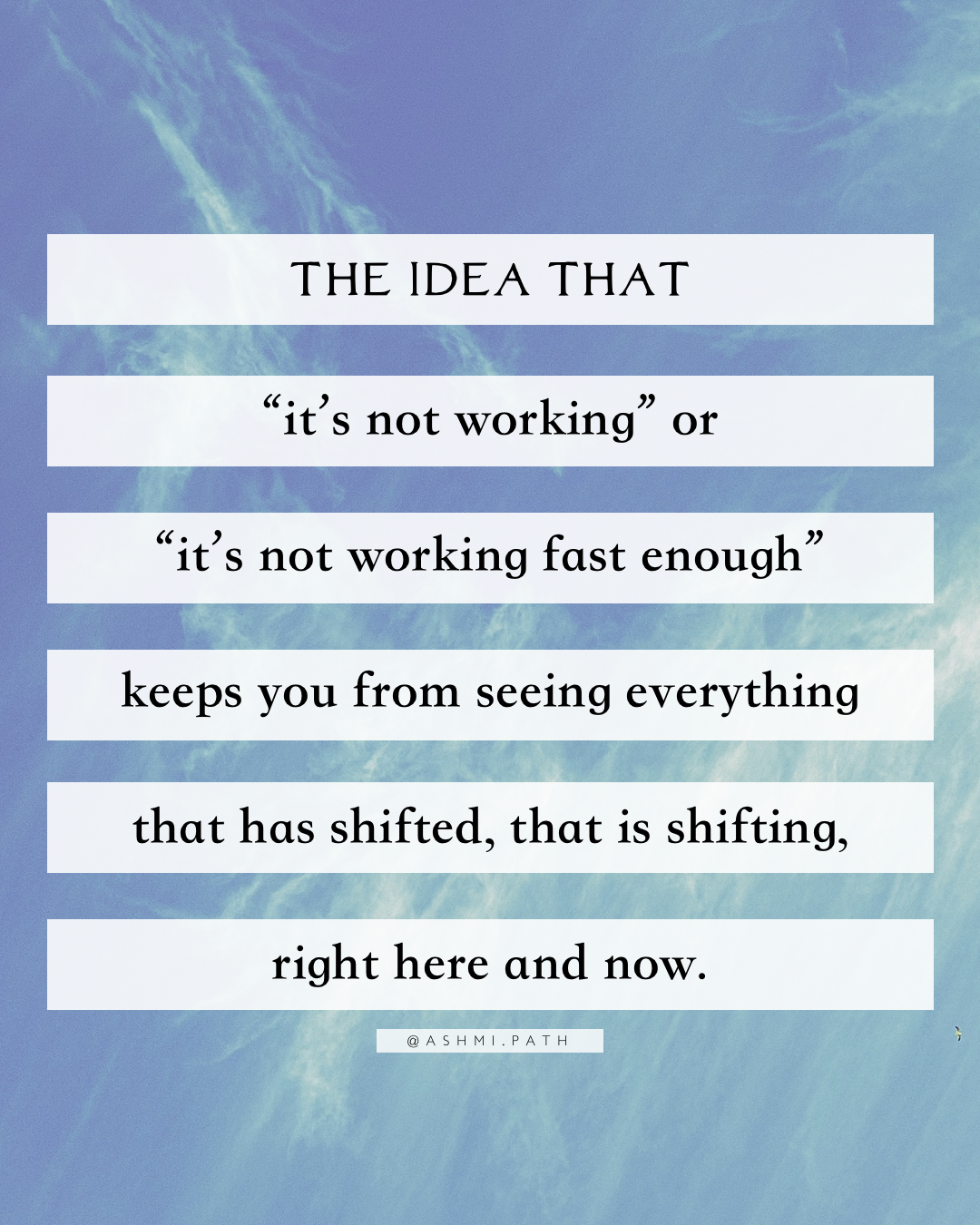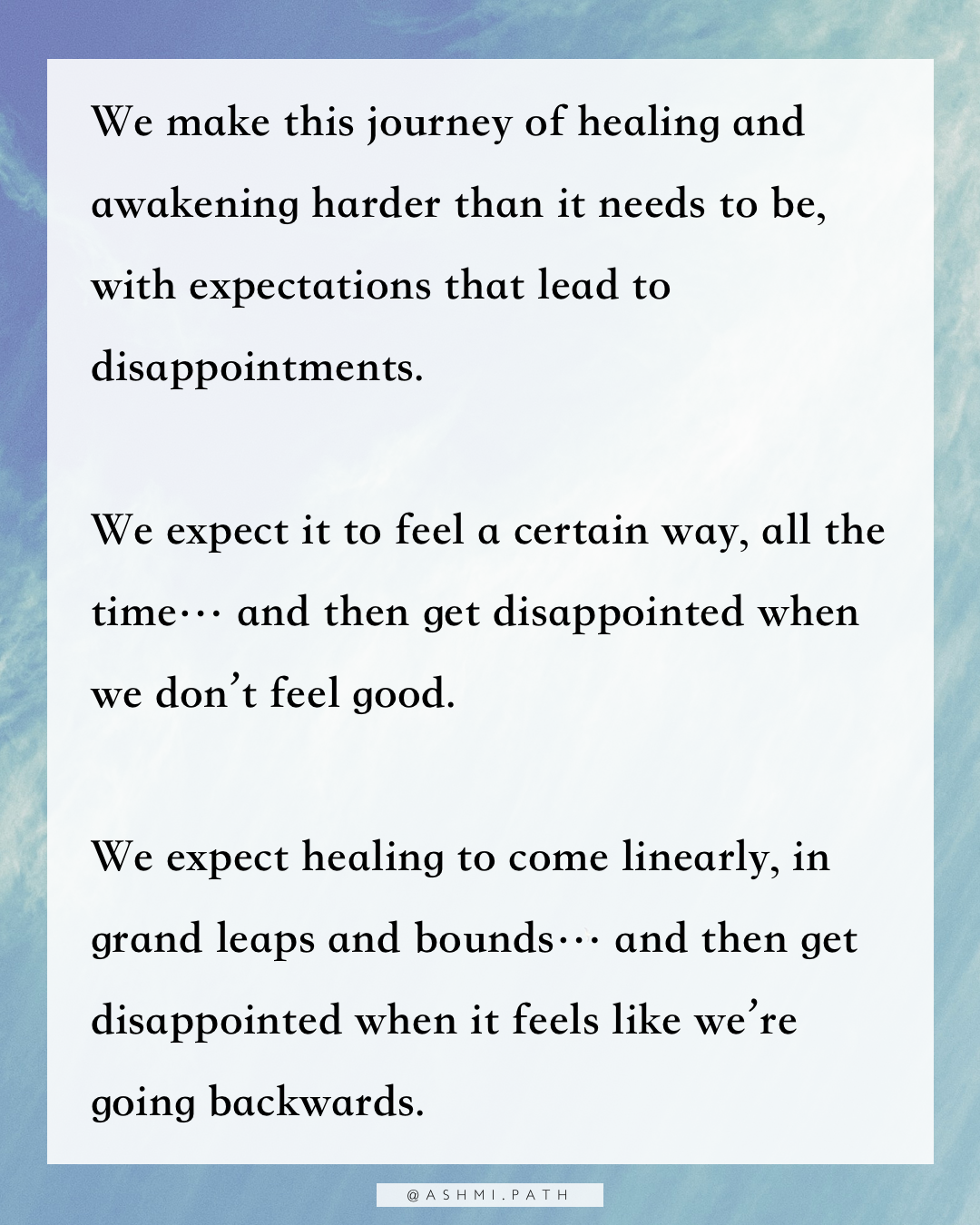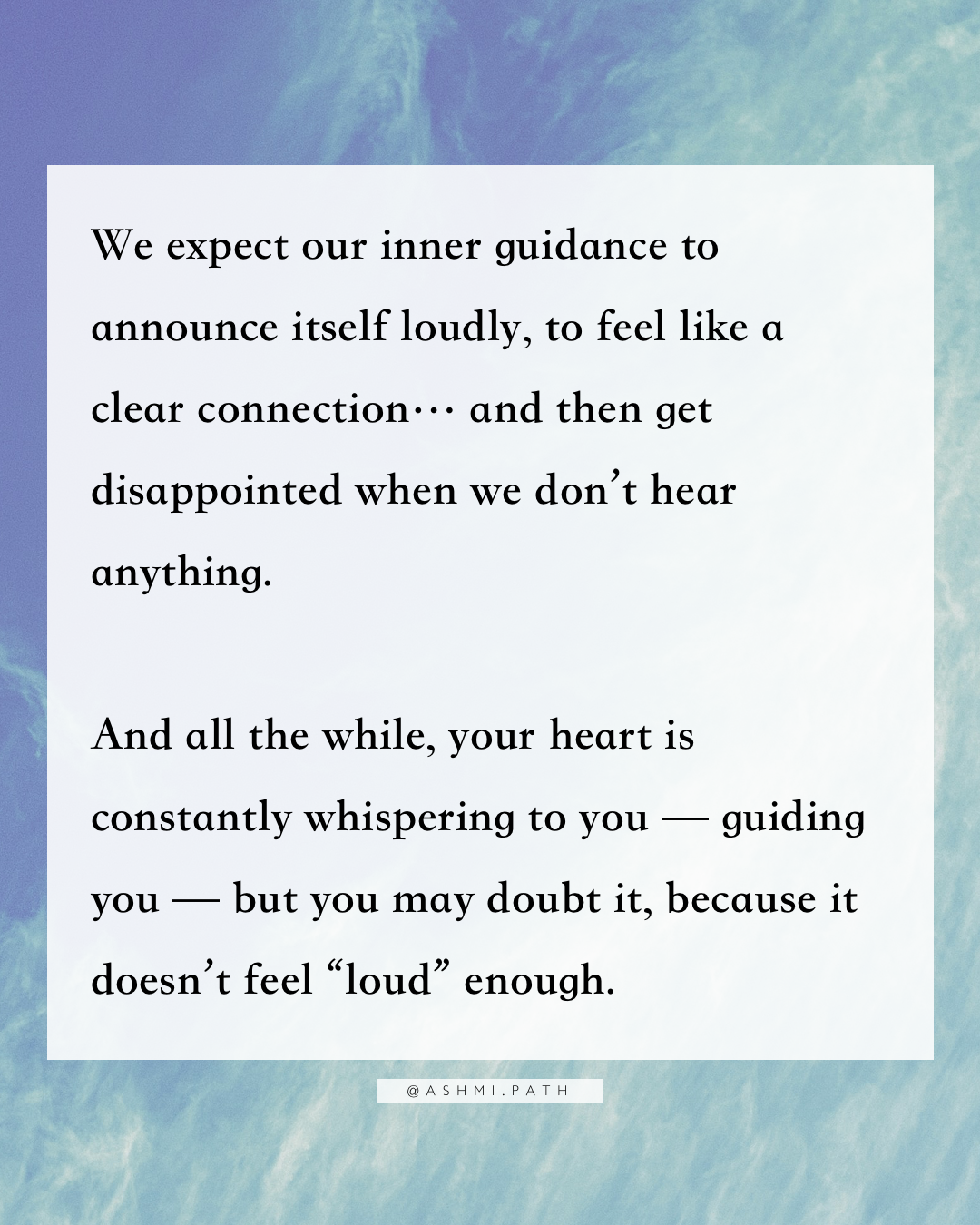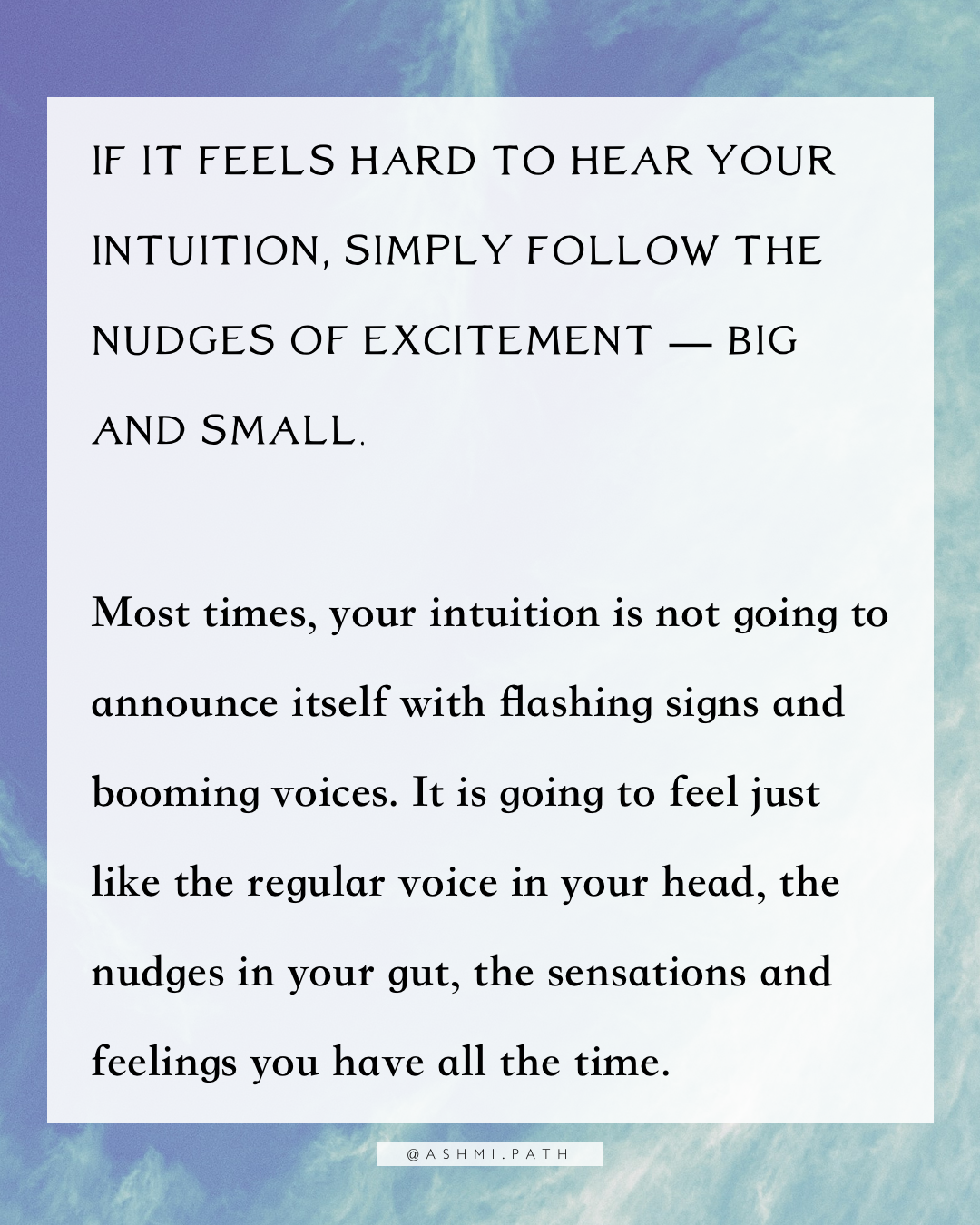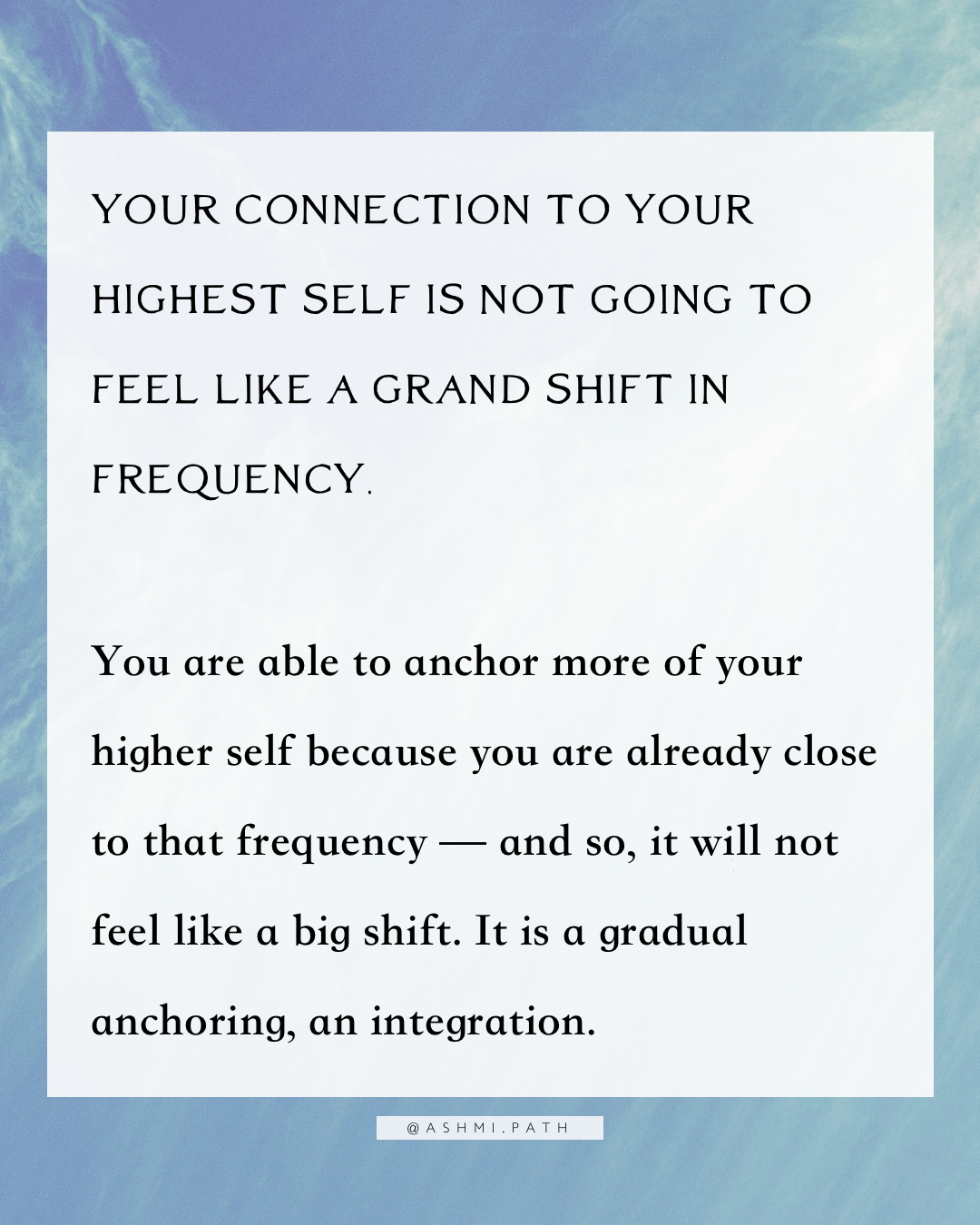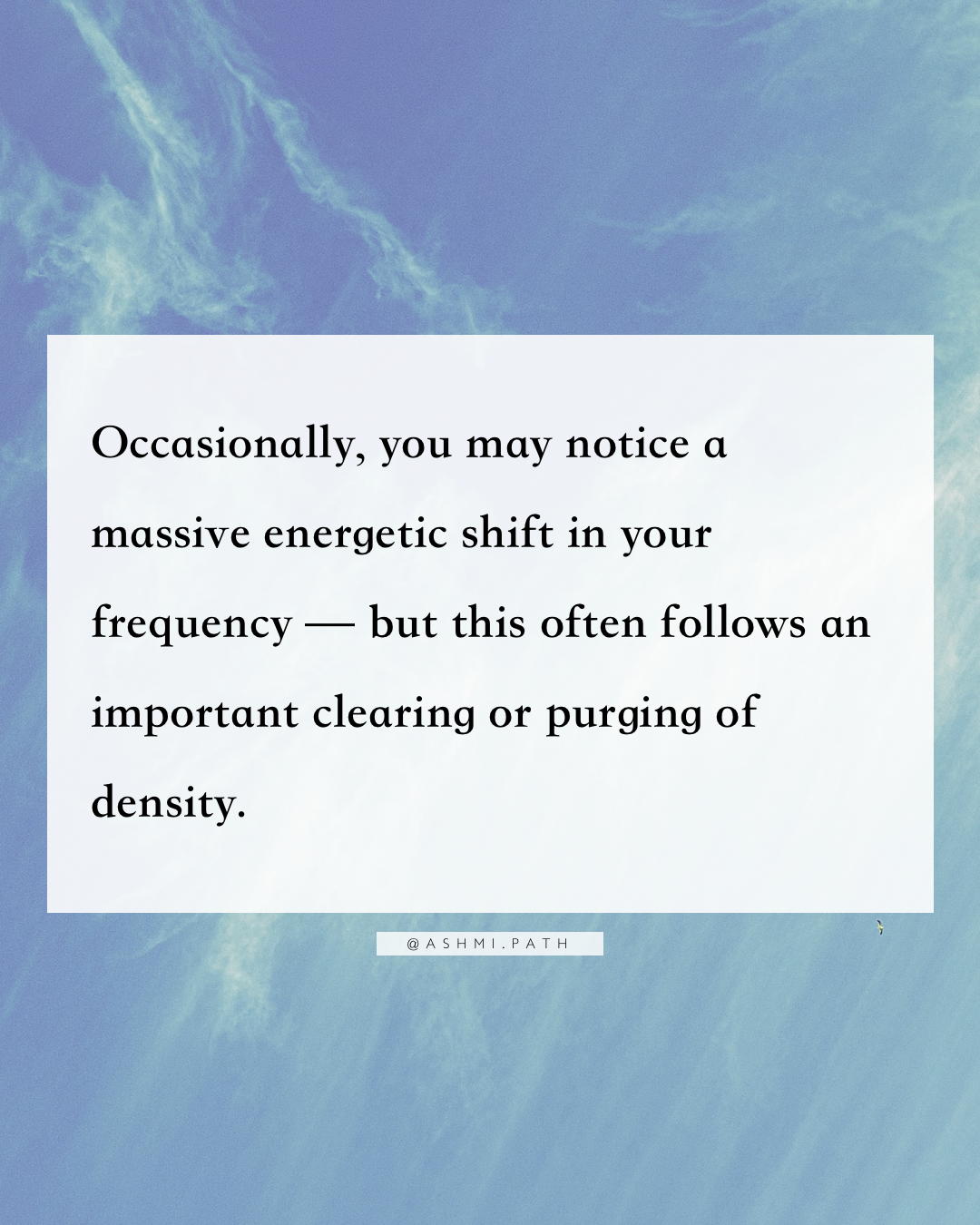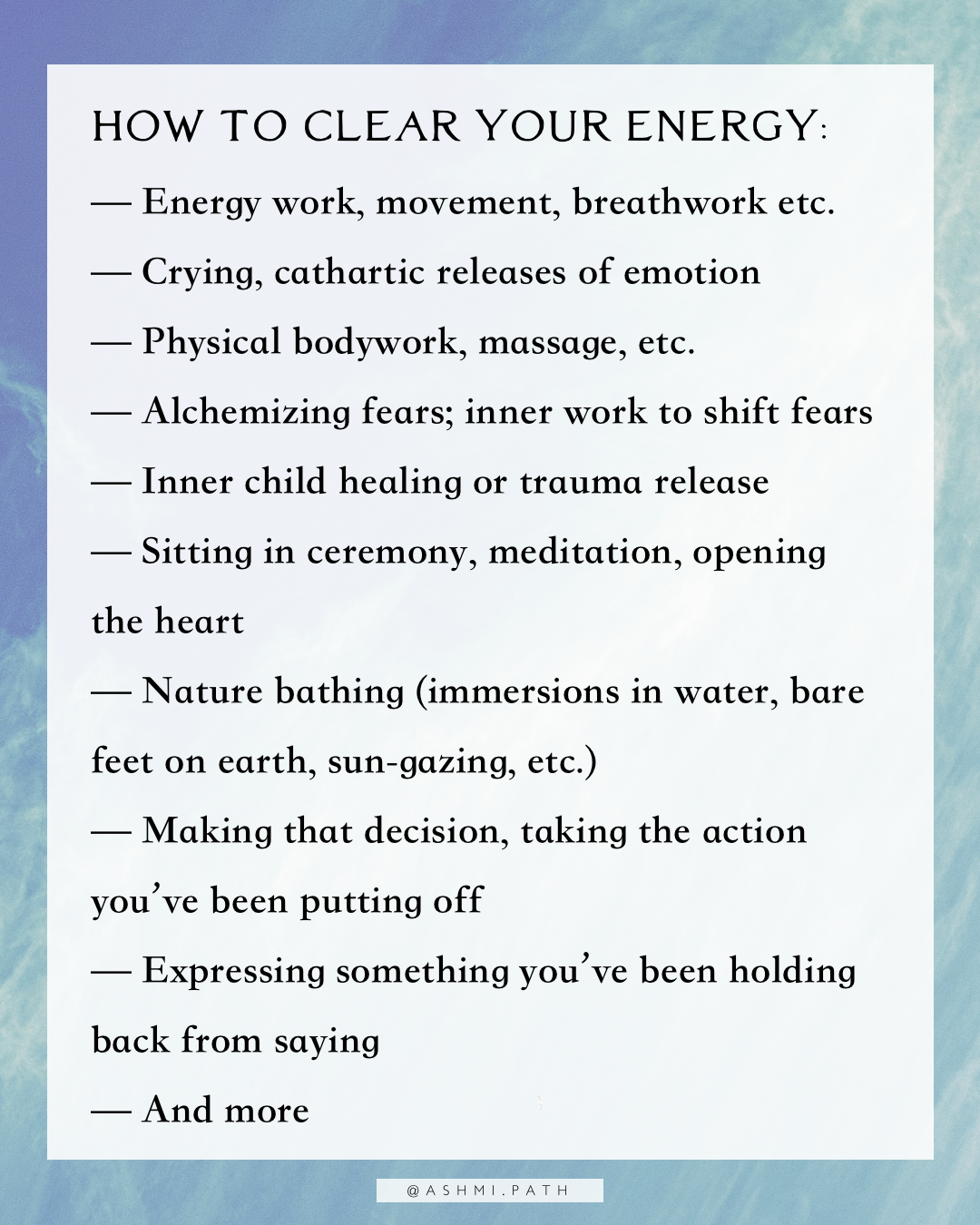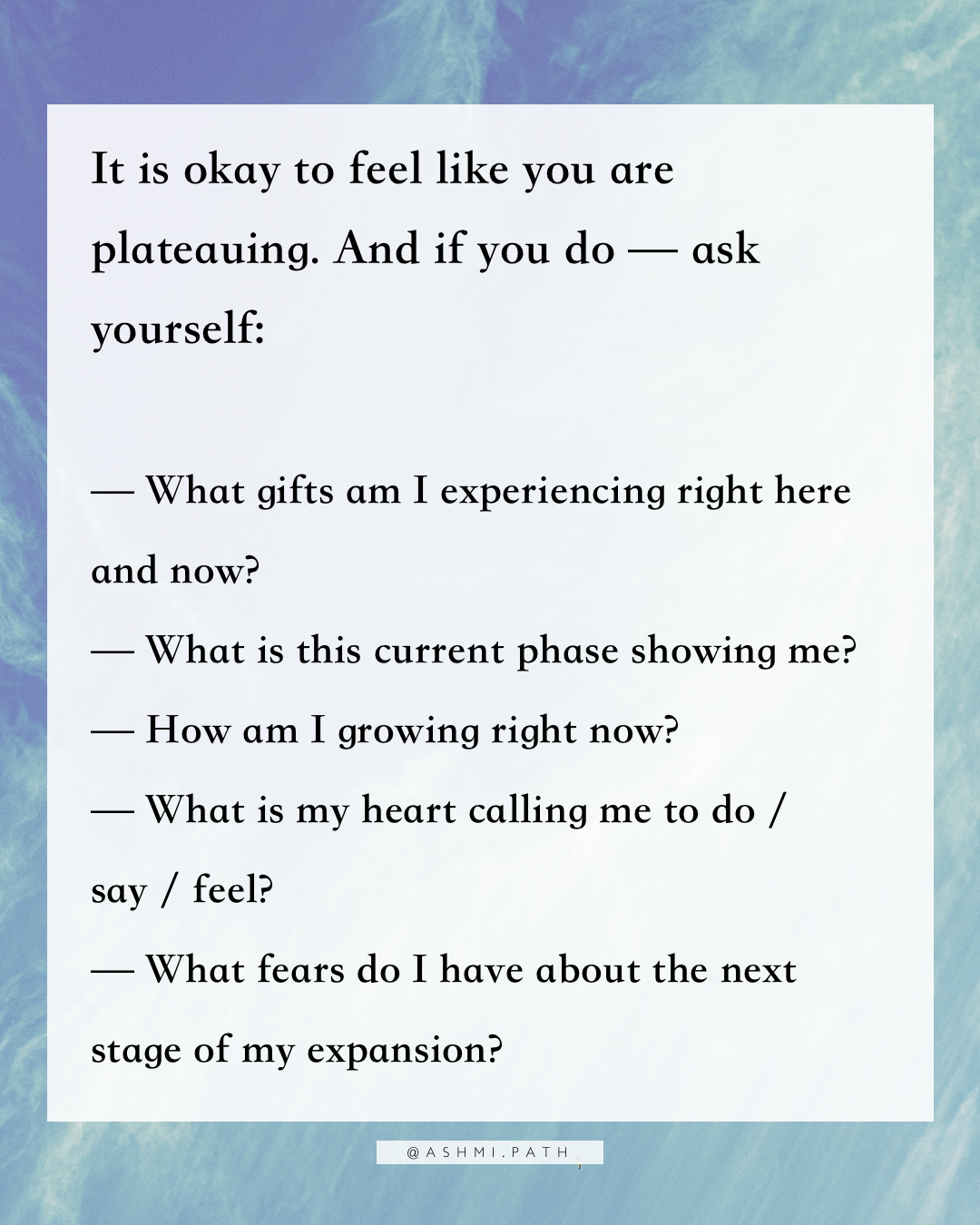 Hello friends! Thank you for subscribing to receive my IG posts in your inbox. You can always update your settings by signing in to your Account on www.ashmipath.com, and choose to receive emails daily or weekly.
Paid members will also receive new private posts, intuitive messages, Q&A responses, videos and more starting this week. You can view options to upgrade your membership here.
Sending you so much love!
The text ~
The idea that "it's not working" or "it's not working fast enough" keeps you from seeing everything that has shifted, that is shifting, right here and now.
We make this journey of healing and awakening harder than it needs to be, with expectations that lead to disappointments.
We expect it to feel a certain way, all the time… and then get disappointed when we don't feel good.
We expect healing to come linearly, in grand leaps and bounds… and then get disappointed when it feels like we're going backwards.
We expect our inner guidance to announce itself loudly, to feel like a clear connection… and then get disappointed when we don't hear anything.
And all the while, your heart is constantly whispering to you — guiding you — but you may doubt it, because it doesn't feel "loud" enough.
IF IT FEELS HARD TO HEAR YOUR INTUITION, SIMPLY FOLLOW THE NUDGES OF EXCITEMENT — BIG AND SMALL.
Most times, your intuition is not going to announce itself with flashing signs and booming voices. It is going to feel just like the regular voice in your head, the nudges in your gut, the sensations and feelings you have all the time.
YOUR CONNECTION TO YOUR HIGHEST SELF IS NOT GOING TO FEEL LIKE A GRAND SHIFT IN FREQUENCY.
You are able to anchor more of your higher self because you are already close to that frequency — and so, it will not feel like a big shift. It is a gradual anchoring, an integration.
Occasionally, you may notice a massive energetic shift in your frequency — but this often follows an important clearing or purging of density.
HOW TO CLEAR YOUR ENERGY:
— Energy work, movement, breathwork etc.
— Crying, cathartic releases of emotion
— Physical bodywork, massage, etc.
— Alchemizing fears; inner work to shift fears
— Inner child healing or trauma release
— Sitting in ceremony, meditation, opening the heart
— Nature bathing (immersions in water, bare feet on earth, sun-gazing, etc.)
— Making that decision, taking the action you've been putting off
— Expressing something you've been holding back from saying
— And more
ON THIS JOURNEY, THERE IS NO GOING BACKWARD… THERE IS NO WAY YOU ARE ACTUALLY "STUCK," EVEN IF YOU FEEL STUCK.
It is okay to feel like you are plateauing. And if you do — ask yourself:
— What gifts am I experiencing right here and now?
— What is this current phase showing me?
— How am I growing right now?
— What is my heart calling me to do / say / feel?
— What fears do I have about the next stage of my expansion?
Written with love,
Ashmi