Trusting Your Inner Guidance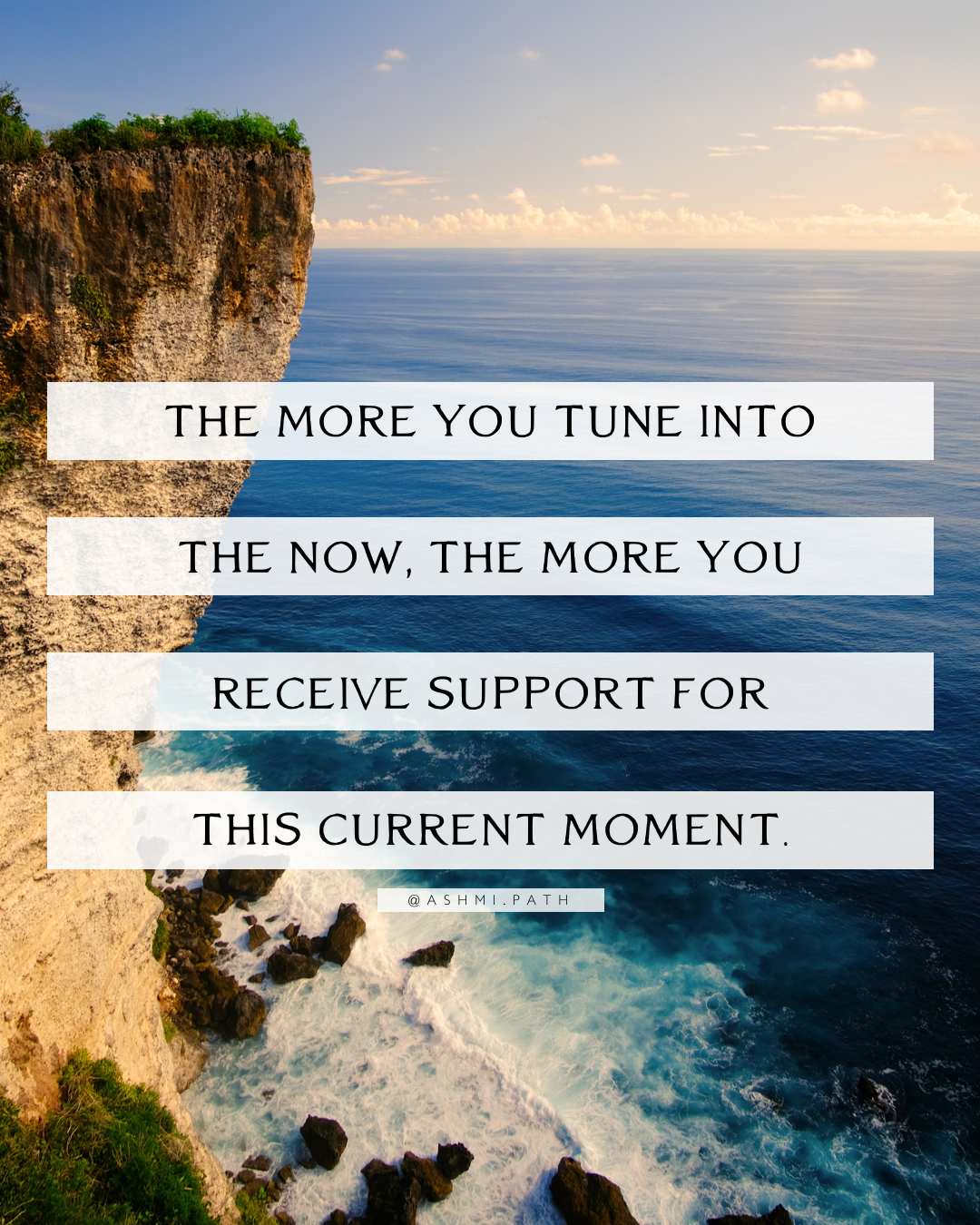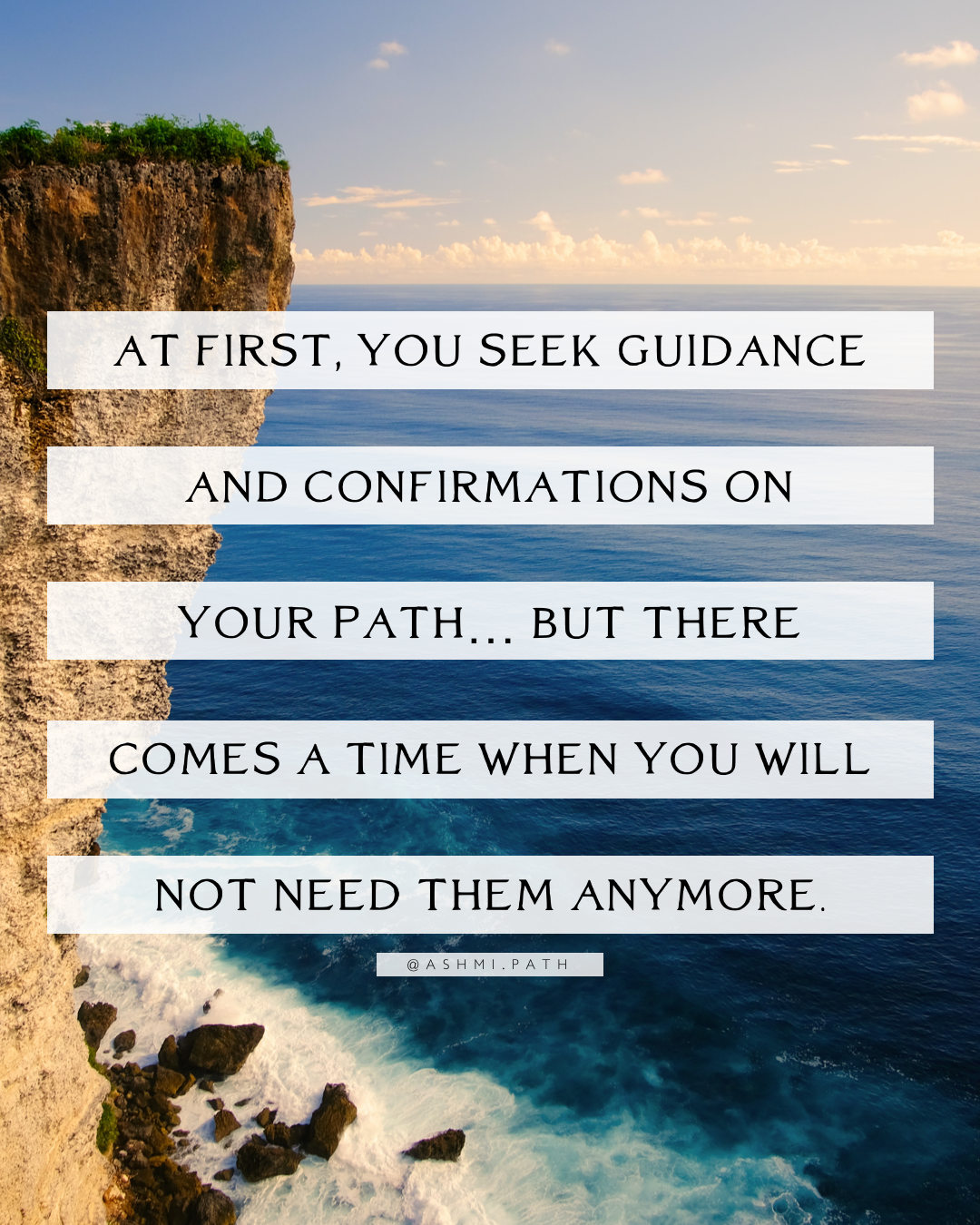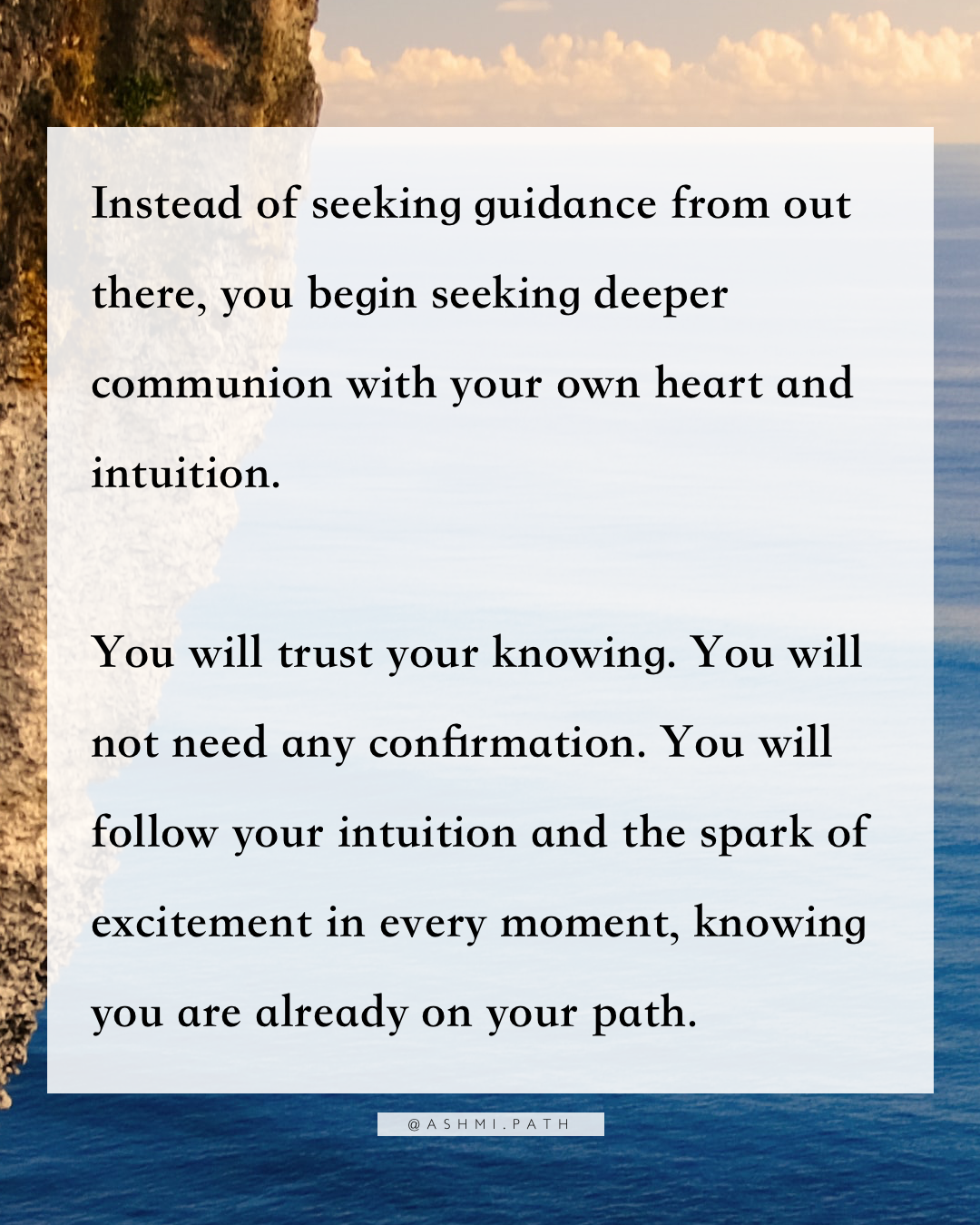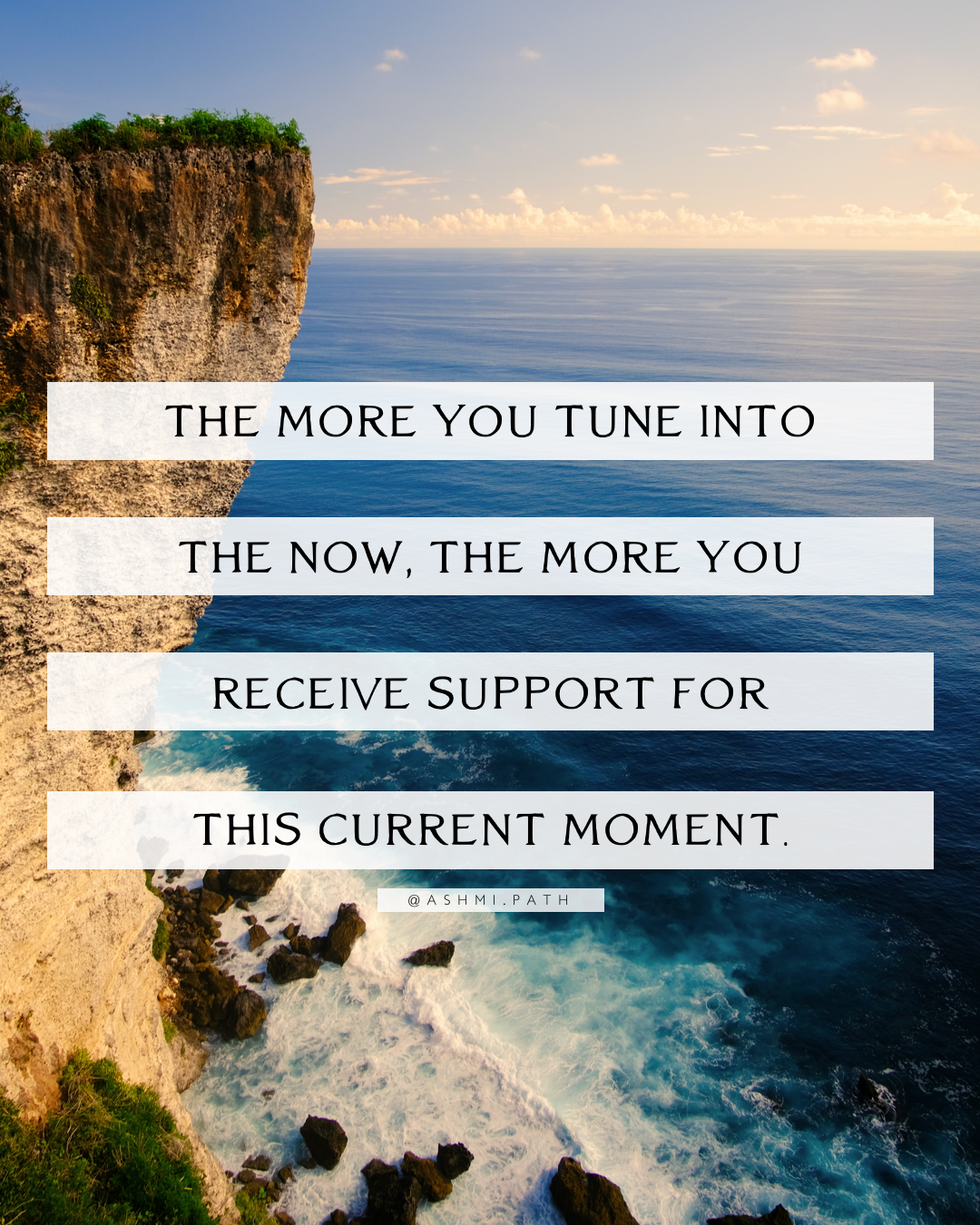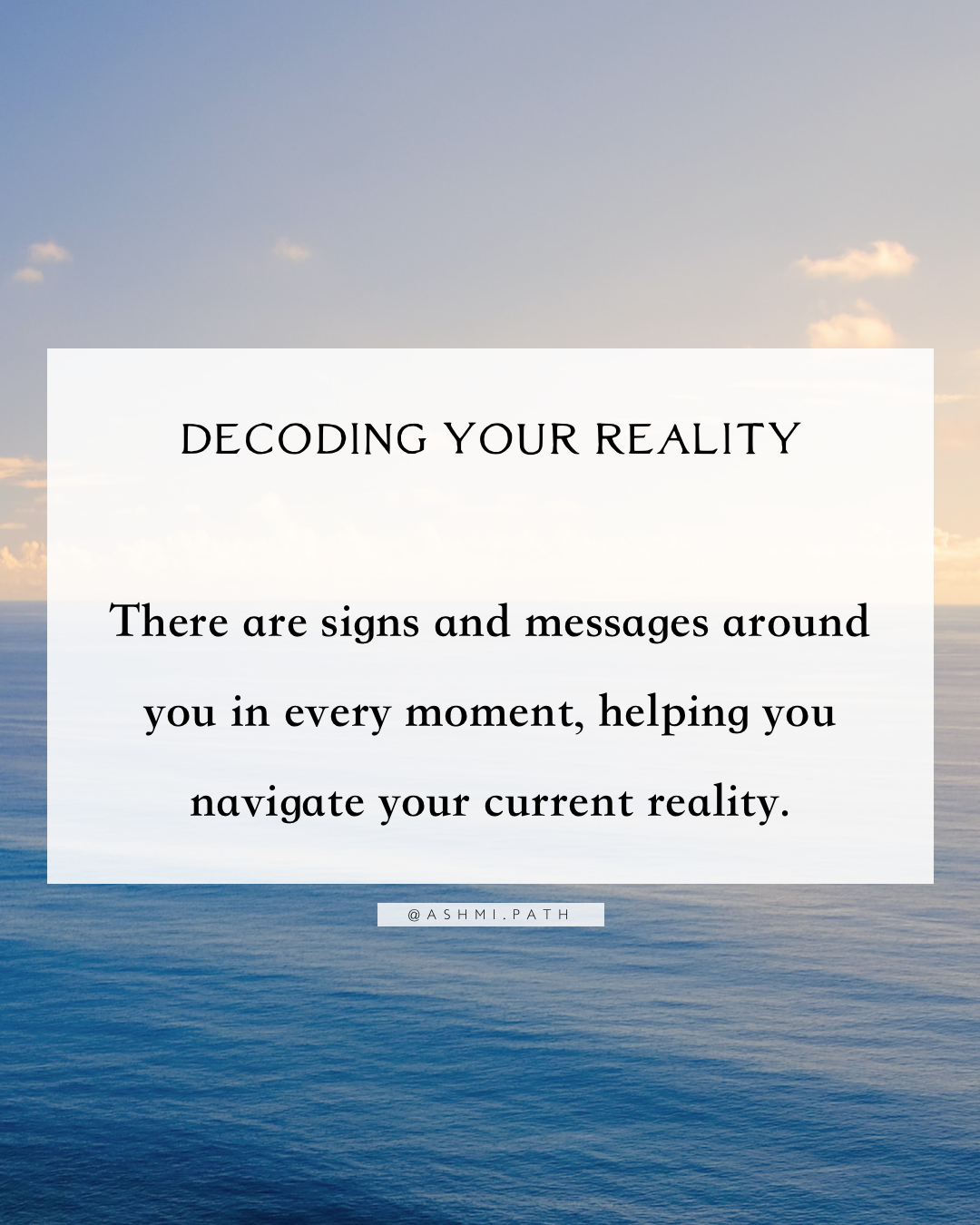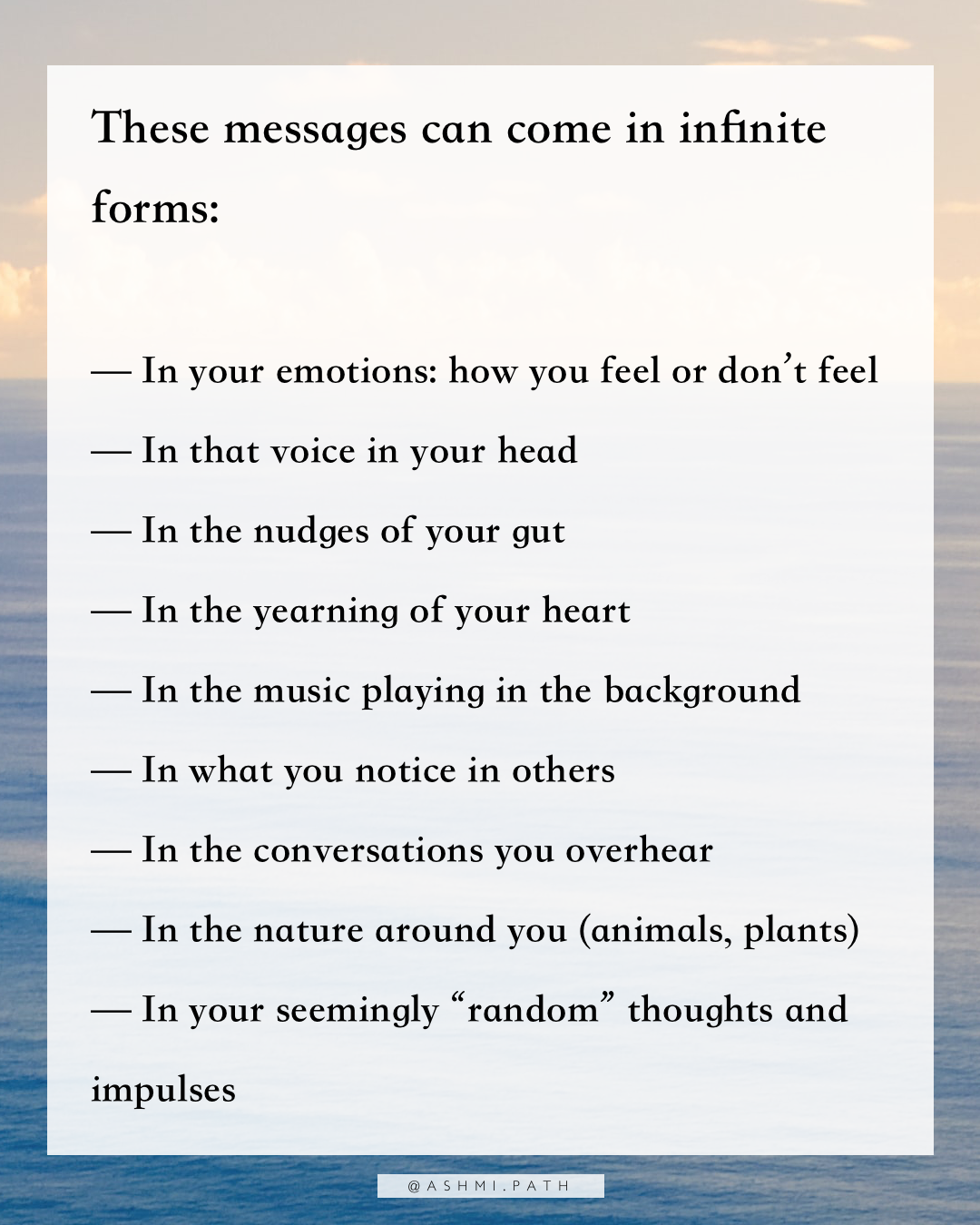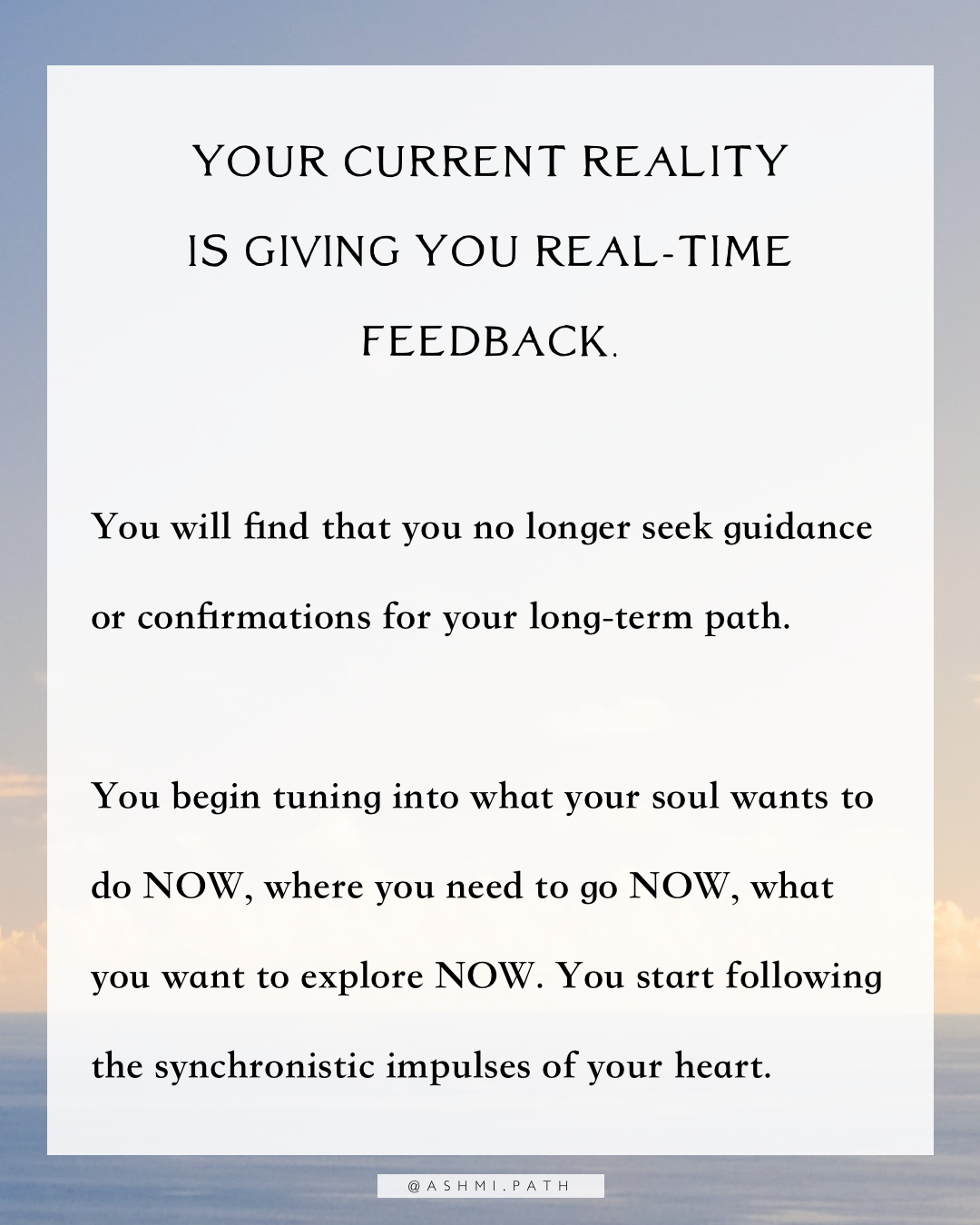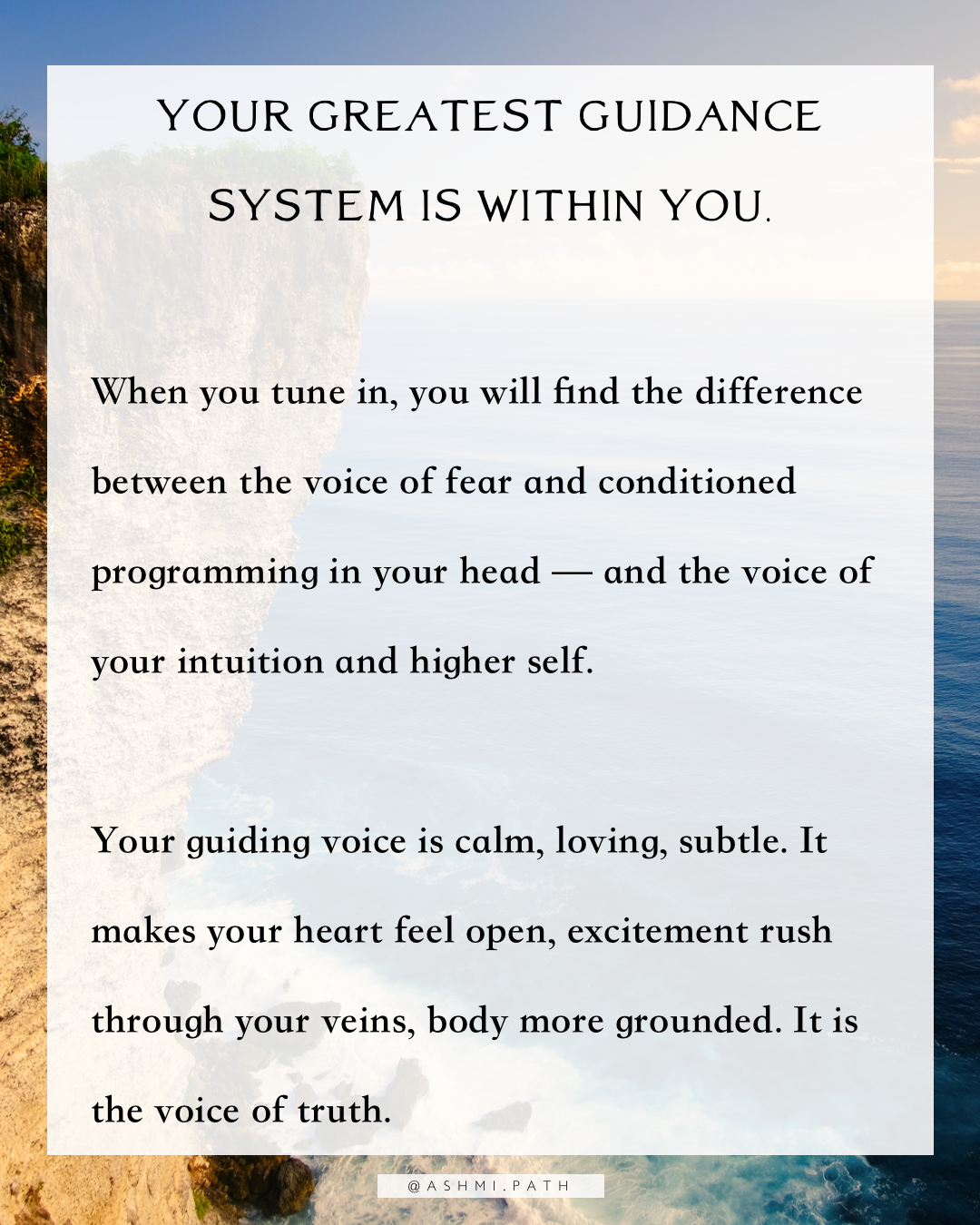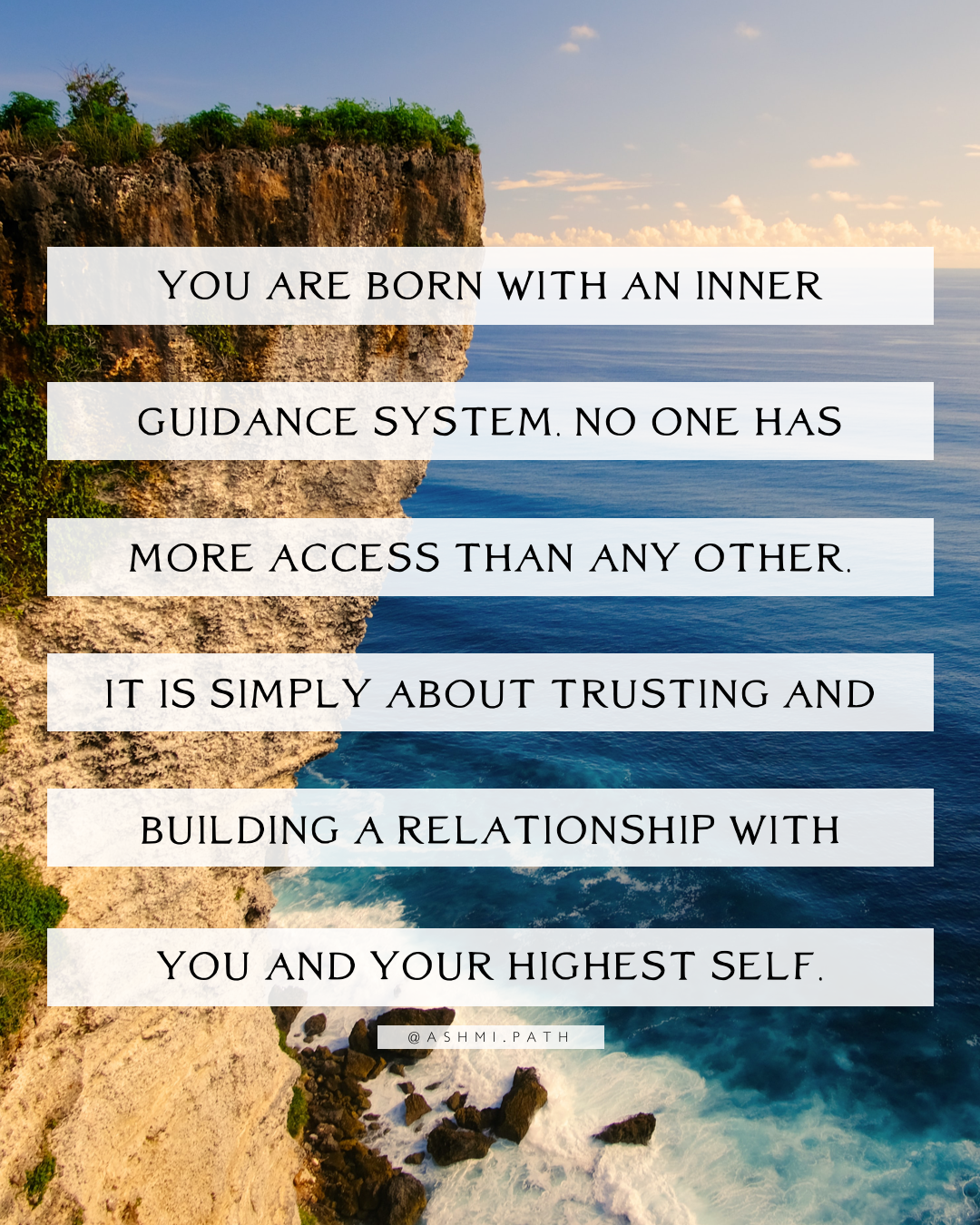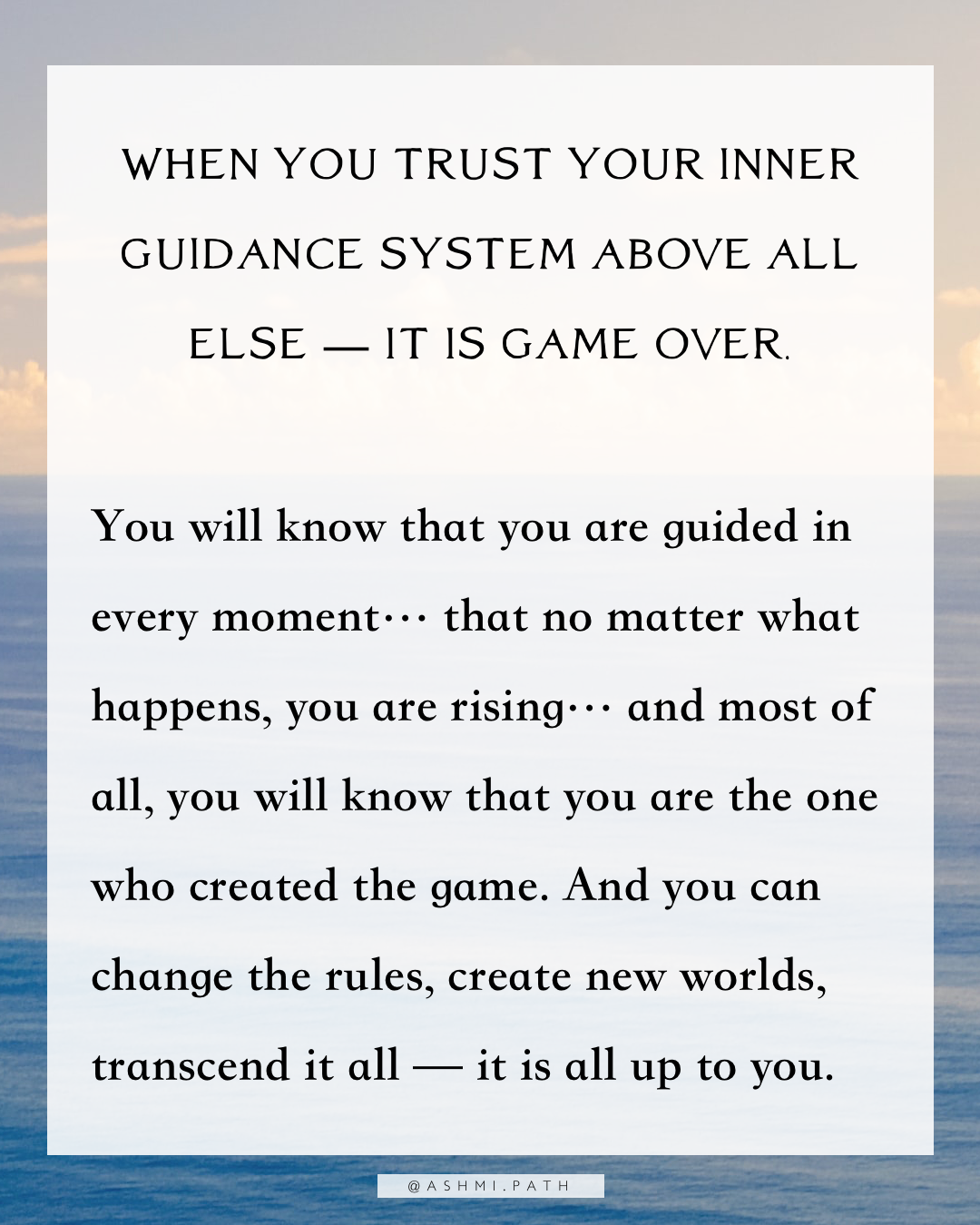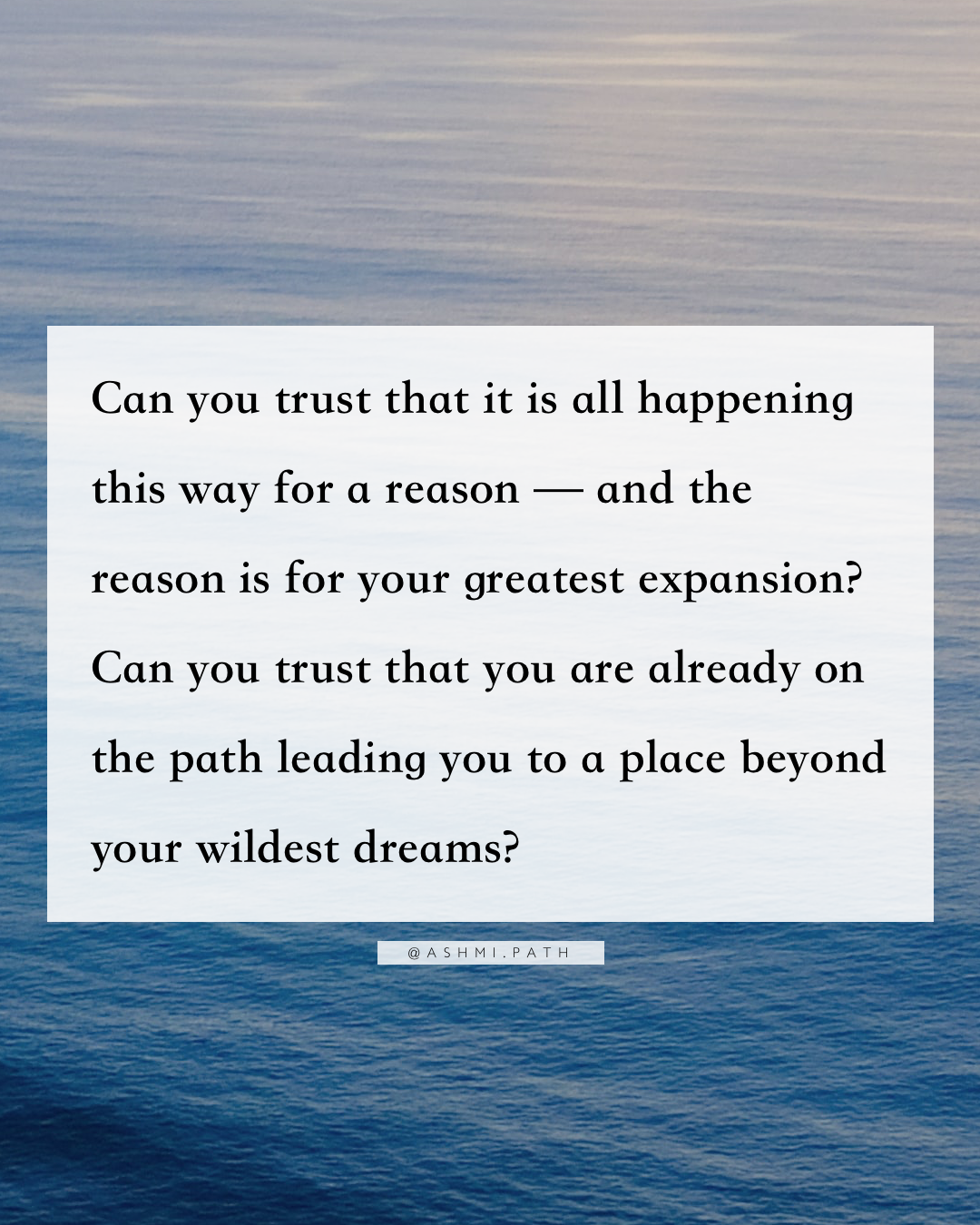 The text ~
AT FIRST, YOU SEEK GUIDANCE AND CONFIRMATIONS ON YOUR PATH… BUT THERE COMES A TIME WHEN YOU WILL NOT NEED THEM ANYMORE.
Instead of seeking guidance from out there, you begin seeking deeper communion with your own heart and intuition.
You will trust your knowing. You will not need any confirmation. You will follow your intuition and the spark of excitement in every moment, knowing you are already on your path.
THE MORE YOU TUNE INTO THE NOW, THE MORE YOU RECEIVE SUPPORT FOR THIS CURRENT MOMENT.
DECODING YOUR REALITY
There are signs and messages around you in every moment, helping you navigate your current reality.
These messages can come in infinite forms:
— In your emotions: how you feel or don't feel
— In that voice in your head
— In the nudges of your gut
— In the yearning of your heart
— In the music playing in the background
— In what you notice in others
— In the conversations you overhear
— In the nature around you (animals, plants)
— In your seemingly "random" thoughts and impulses
YOUR CURRENT REALITY IS GIVING YOU REAL-TIME FEEDBACK.
You will find that you no longer seek guidance or confirmations for your long-term path. You begin tuning into what your soul wants to do NOW, where you need to go NOW, what you want to explore NOW. You start following the synchronistic impulses of your heart.
YOUR GREATEST GUIDANCE SYSTEM IS WITHIN YOU.
When you tune in, you will find the difference between the voice of fear and conditioned programming in your head — and the voice of your intuition and higher self.
Your guiding voice is calm, loving, subtle. It makes your heart feel open, excitement rush through your veins, body more grounded. It is the voice of truth.
YOU ARE BORN WITH AN INNER GUIDANCE SYSTEM. NO ONE HAS MORE ACCESS THAN ANY OTHER. IT IS SIMPLY ABOUT TRUSTING AND BUILDING A RELATIONSHIP WITH YOU AND YOUR HIGHEST SELF.
WHEN YOU TRUST YOUR INNER GUIDANCE SYSTEM ABOVE ALL ELSE — IT IS GAME OVER.
You will know that you are guided in every moment… that no matter what happens, you are rising… and most of all, you will know that you are the one who created the game. And you can change the rules, create new worlds, transcend it all — it is all up to you.
Can you trust that it is all happening this way for a reason — and the reason is for your greatest expansion? Can you trust that you are already on the path leading you to a place beyond your wildest dreams?
Written with love,
Ashmi