Supercharging Your Ascension - Ceremony Recording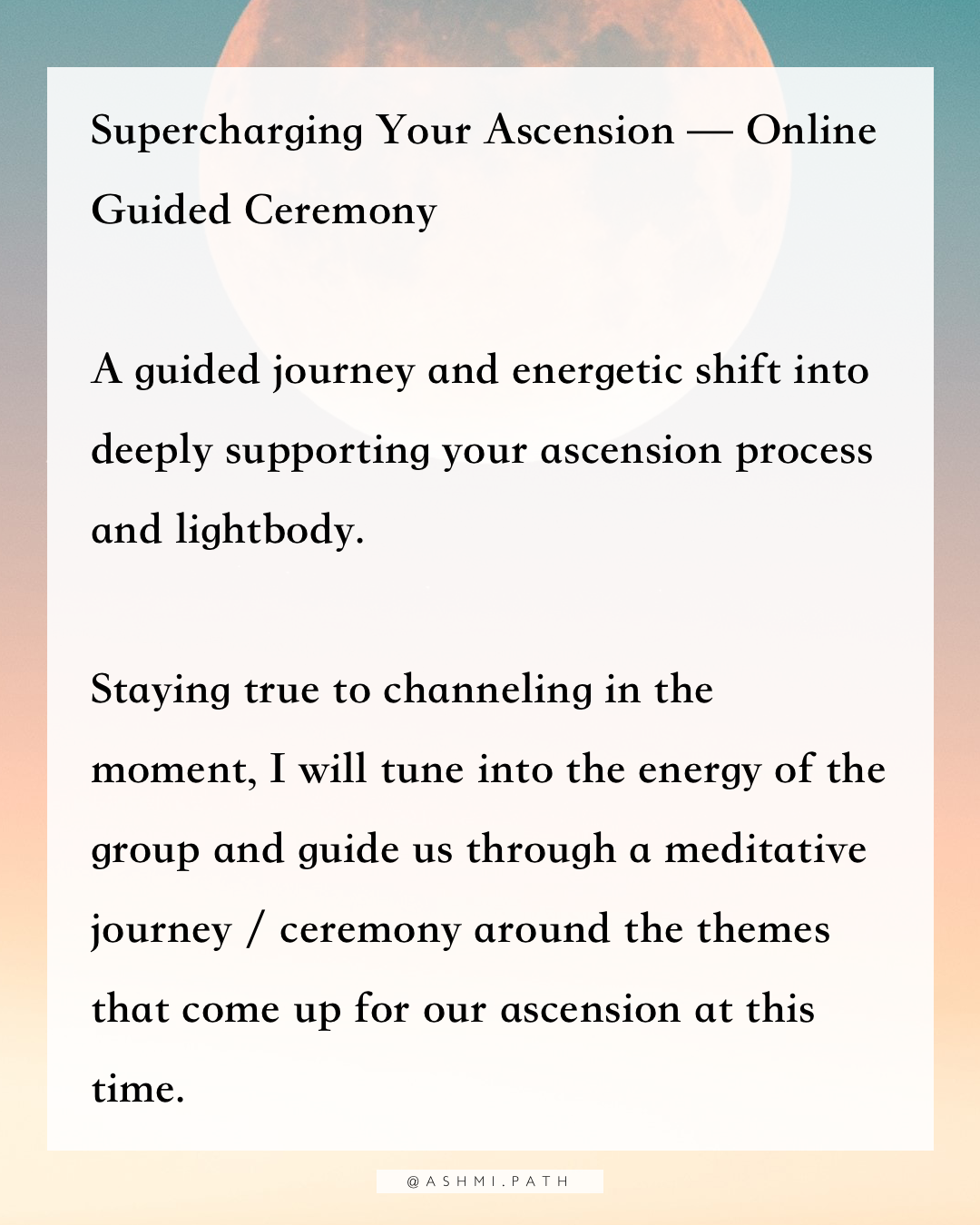 Hi everyone! 💓
Wowww, what a powerful blue supermoon to have this ceremony! It was truly special - from the meditation, to the channeling, to the amazing questions you asked, the energy of the group, and more.
For those who missed it live, here is the link to the recording below.  You'll want to find a quiet space with no distractions and a full mug to sip for the ceremony (cacao, tea, or water).
You can break it up by watching the ceremony (first ~45min) and talk + Q&A (latter ~45min).
Supercharging Your Ascension
A guided journey and energetic shift into deeply supporting your ascension process and lightbody.
Staying true to channeling in the moment, I will tune into the energy of the group and guide us through a meditative journey / ceremony around the themes that come up for our ascension at this time
The monthly online group ceremonies are available to all members who are subscribed for "Membership to Monthly Ceremonies + In-Depth Messages". When you sign up, you'll receive access to all previous ceremony recordings + a ticket to each upcoming monthly ceremony.
This post is for paying subscribers only
Already have an account? Sign in.