The Further You Go, the Lighter it Gets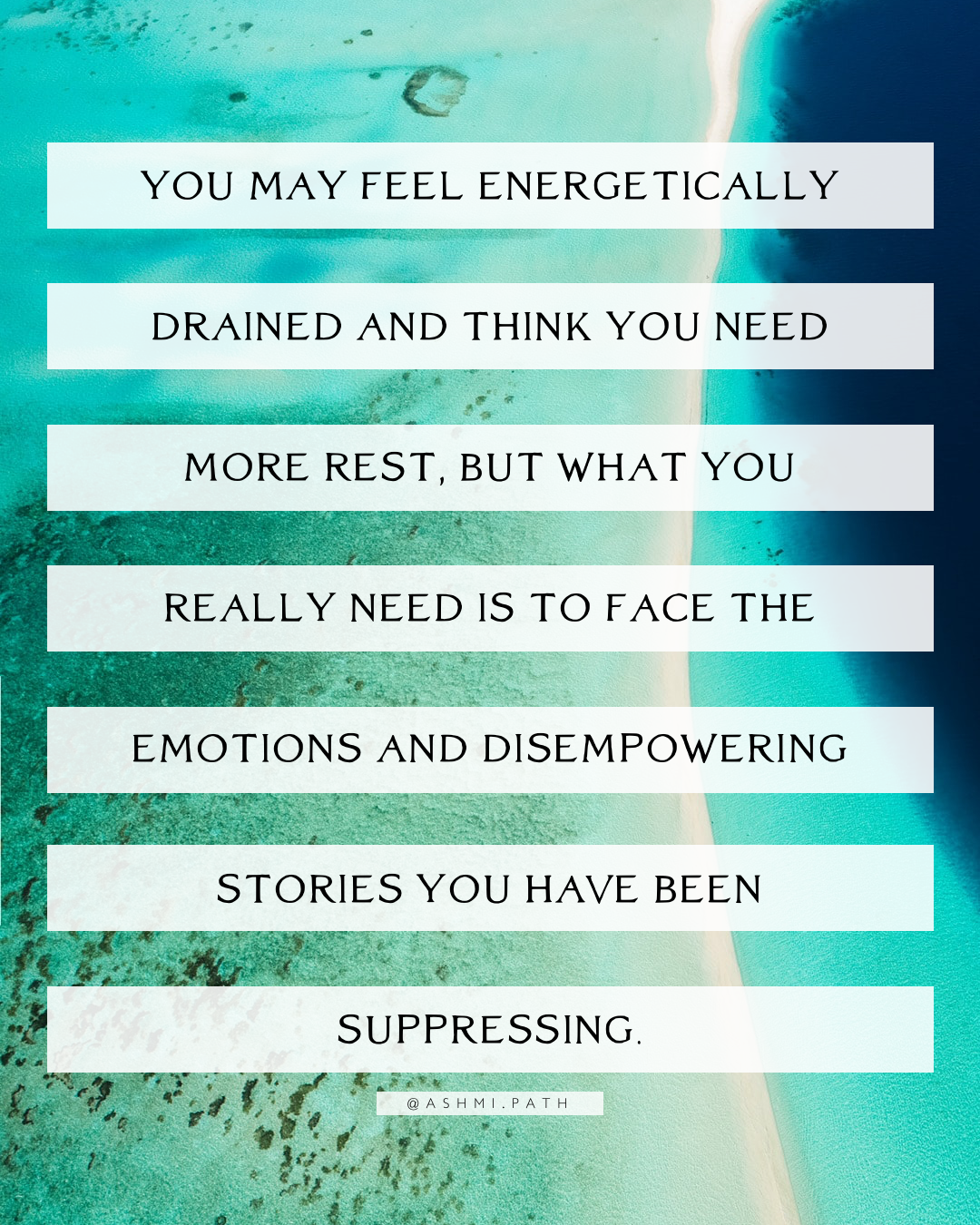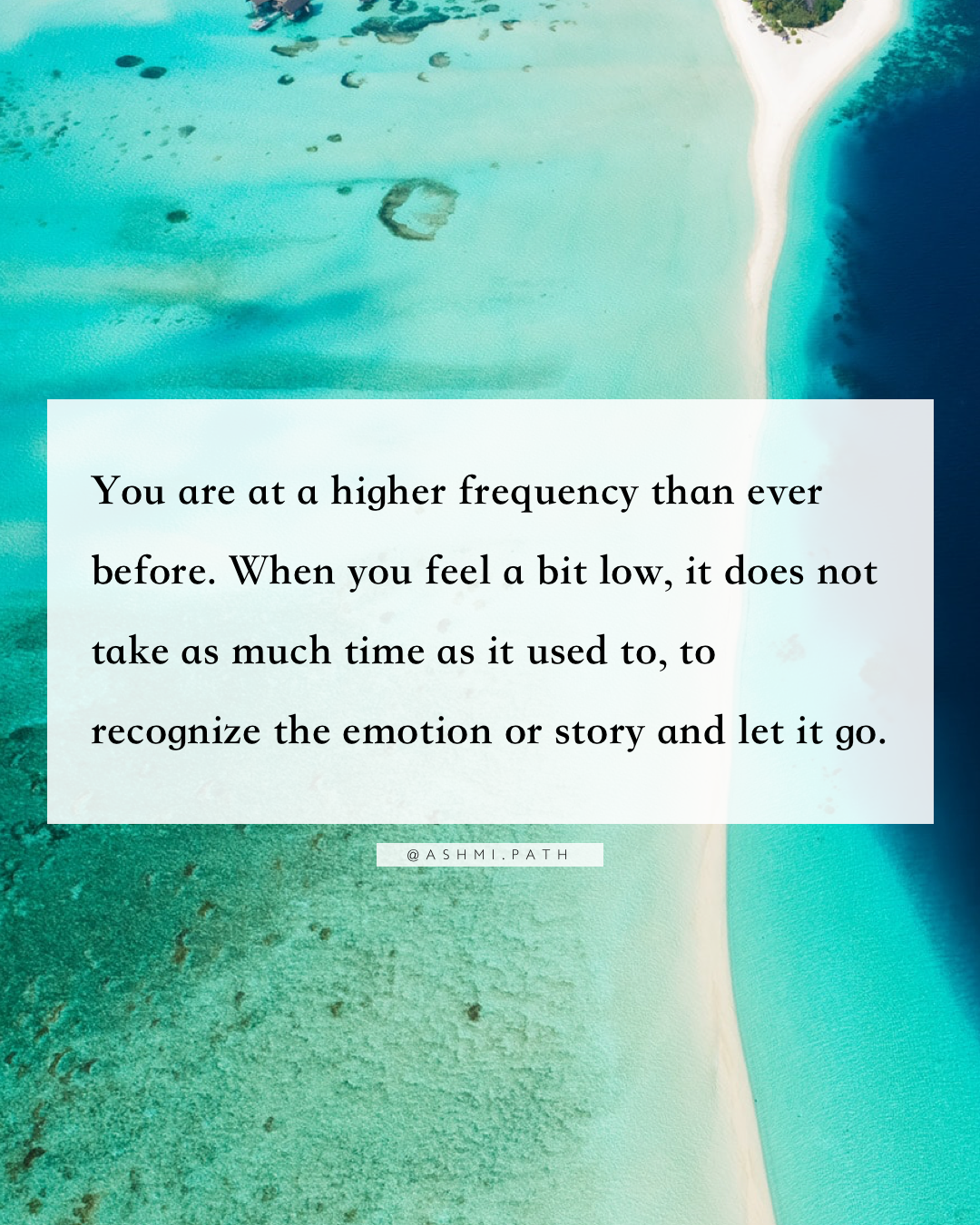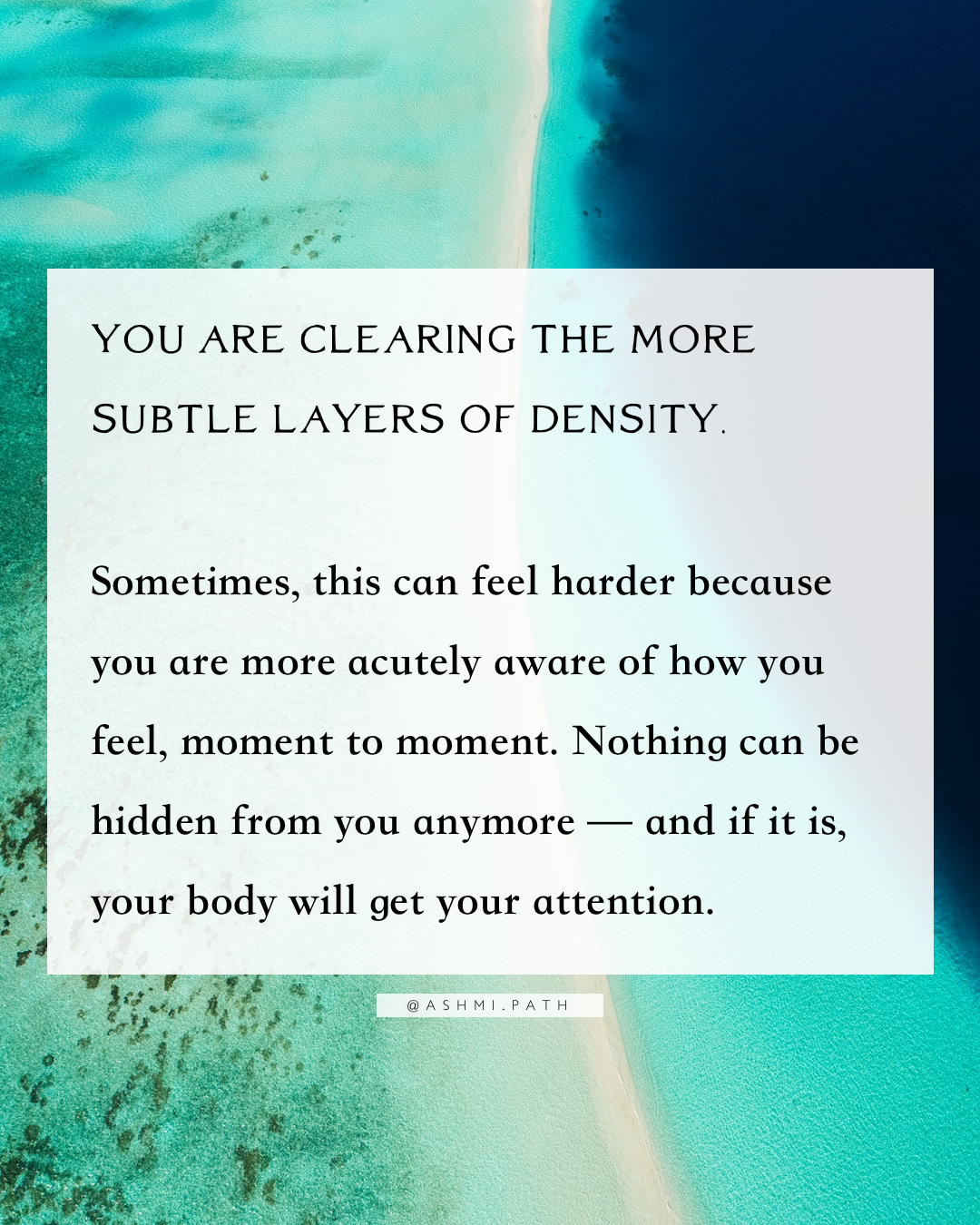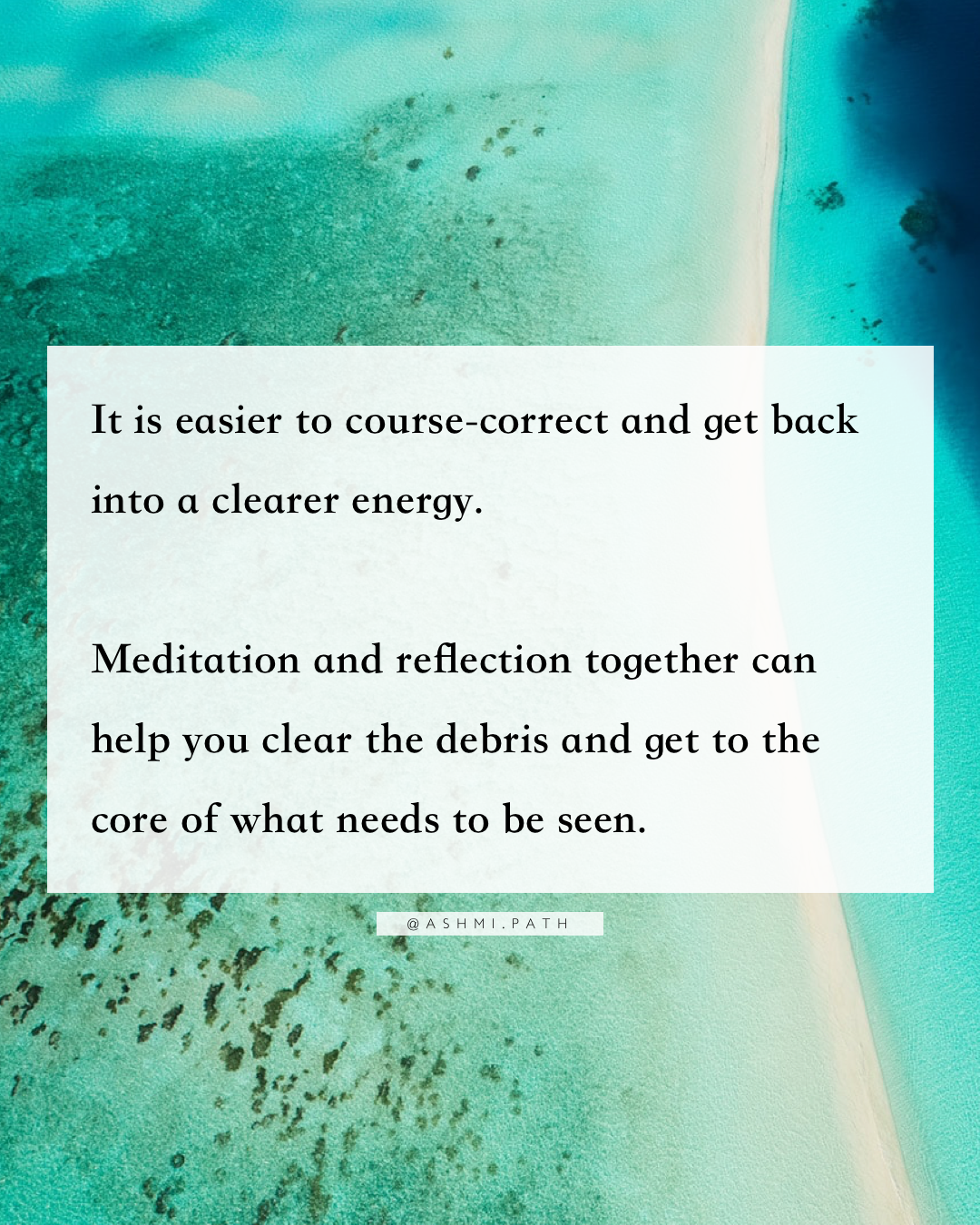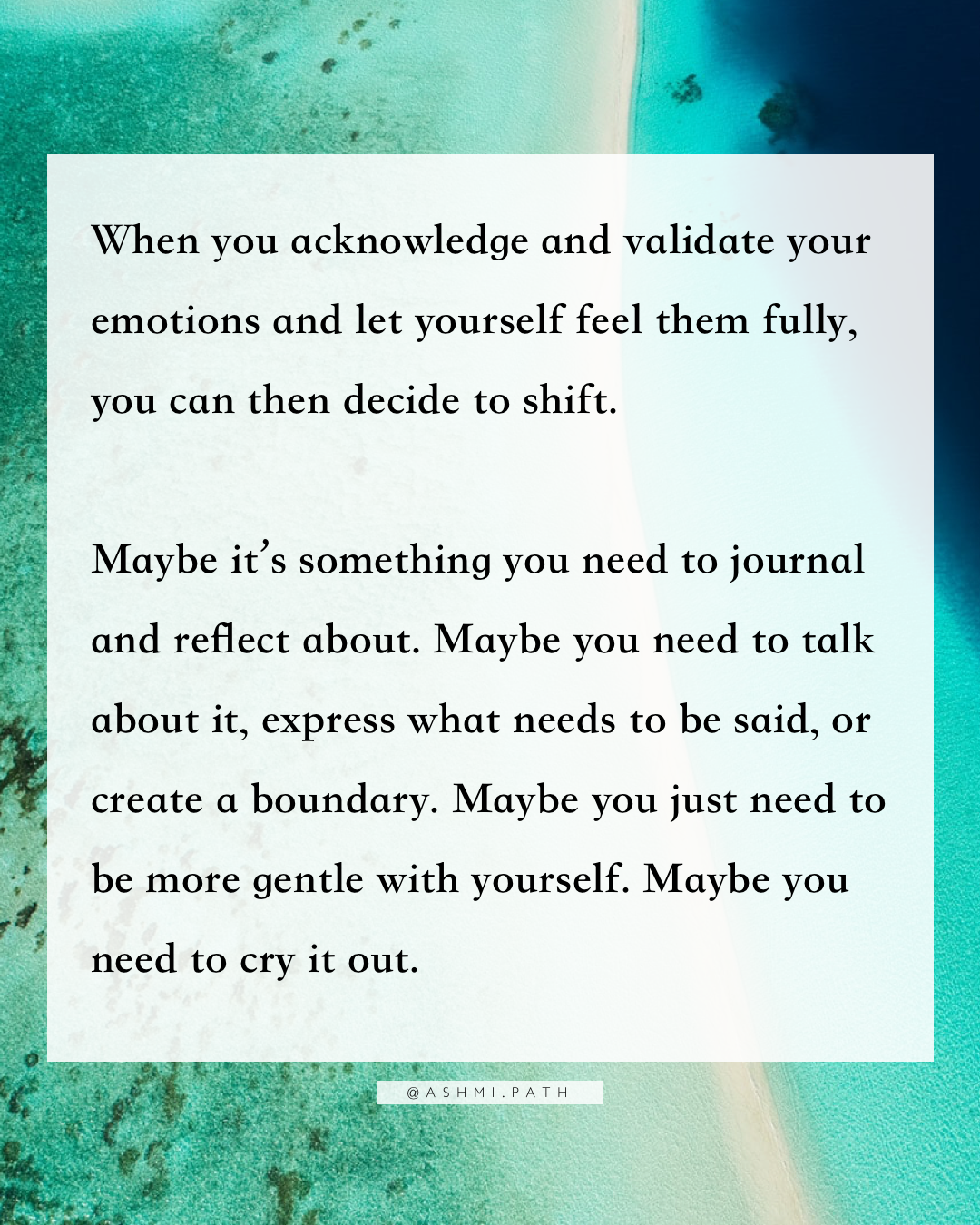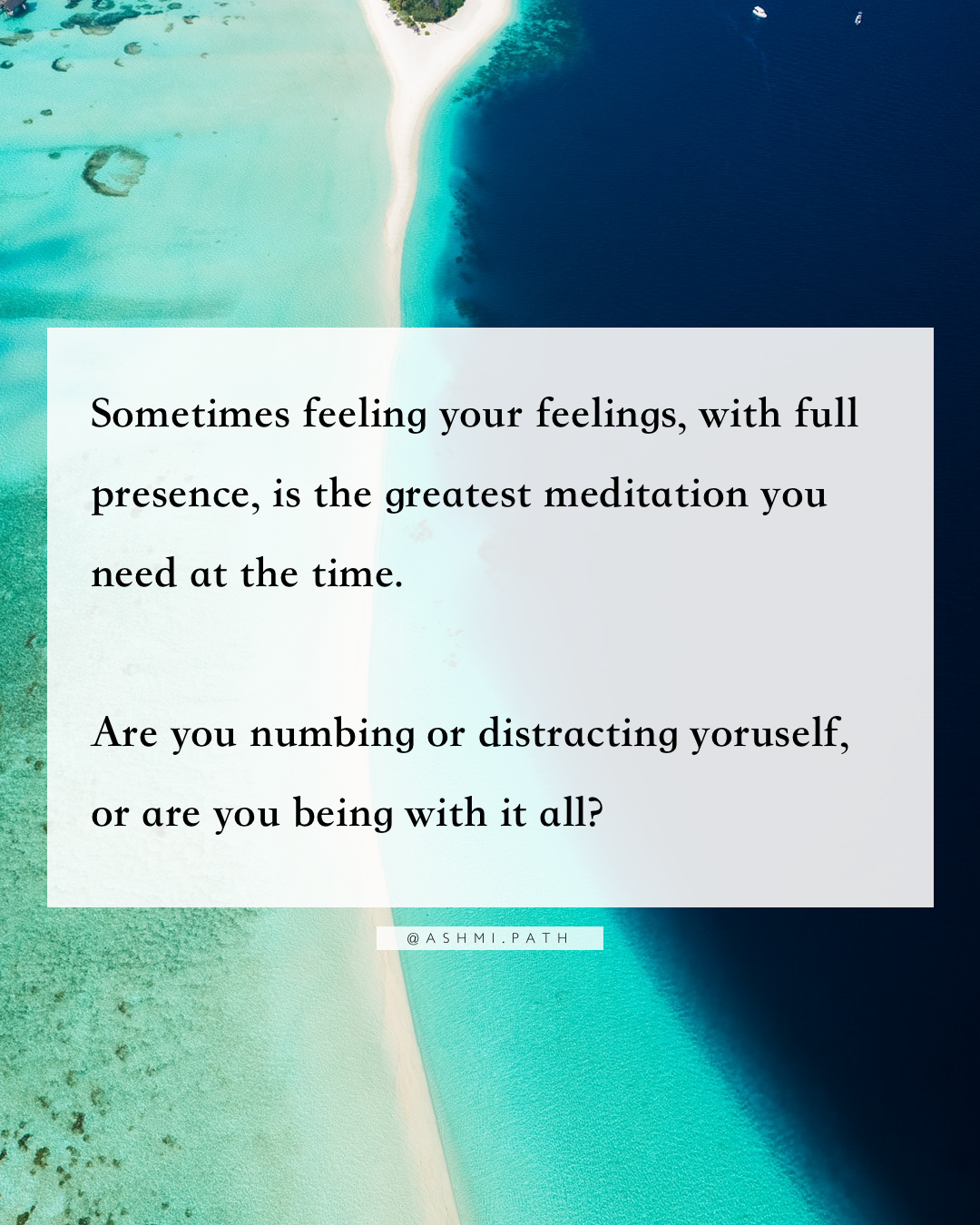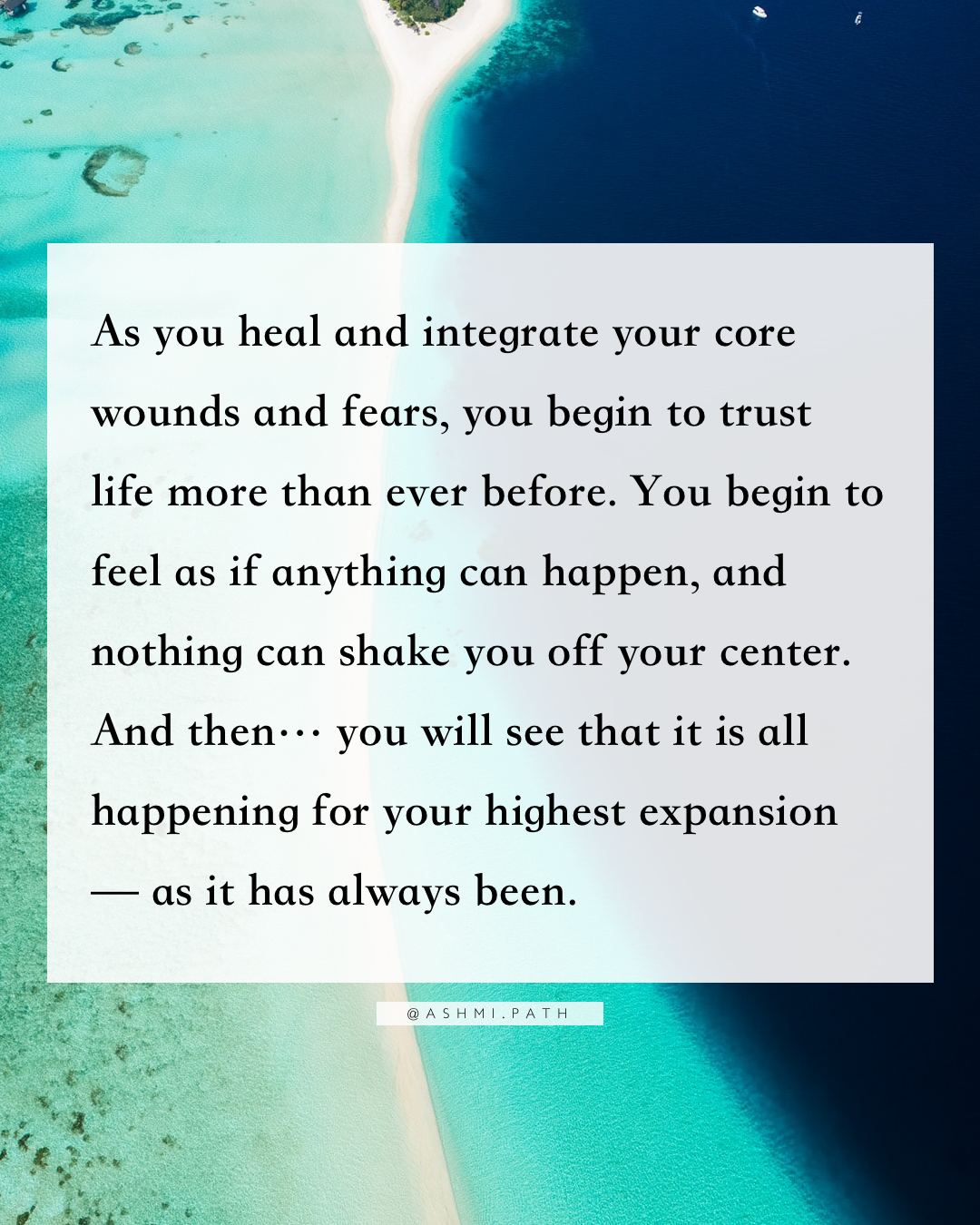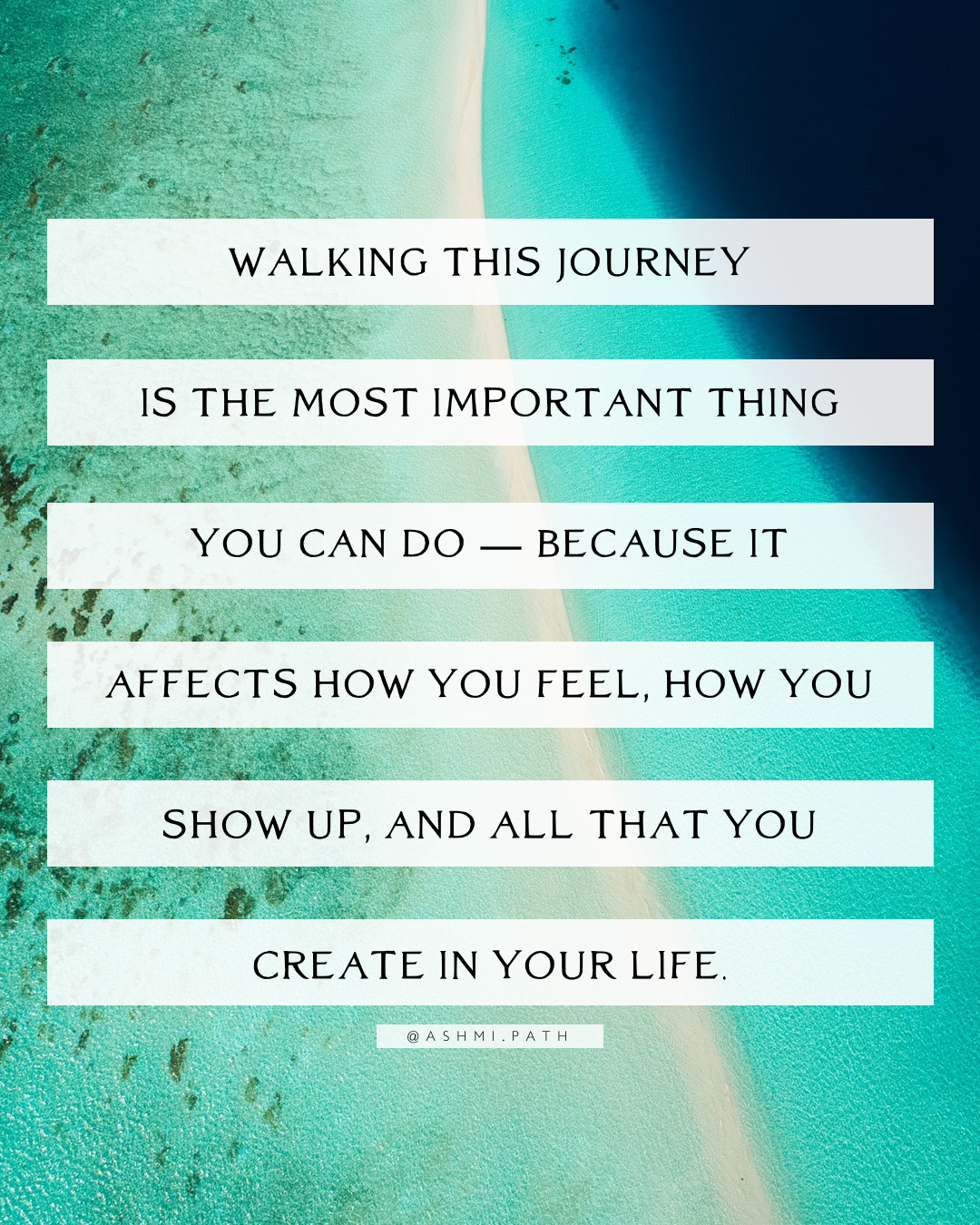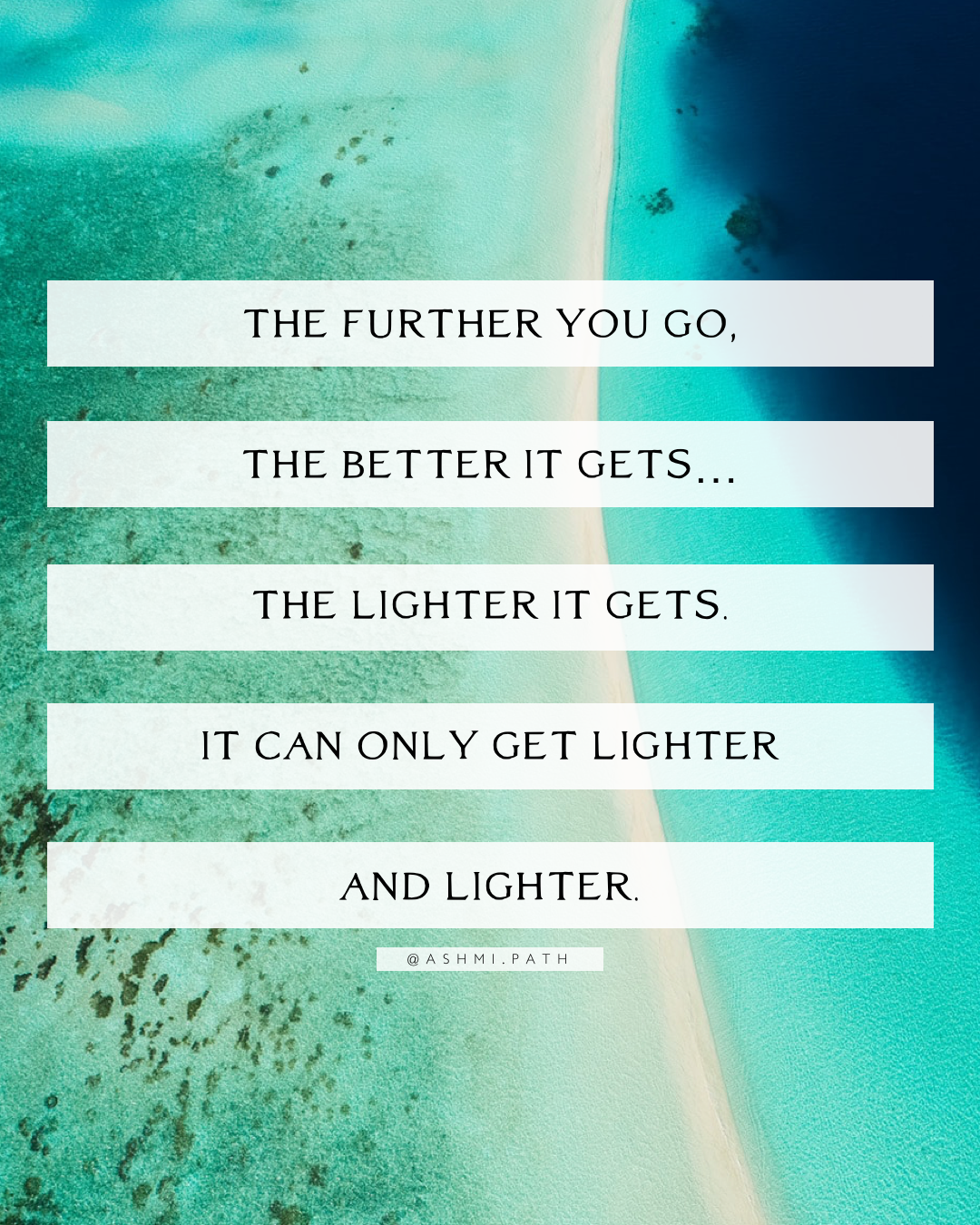 What to do if you feel energetically drained...
YOU MAY FEEL ENERGETICALLY DRAINED AND THINK YOU NEED MORE REST, BUT WHAT YOU REALLY NEED IS TO FACE THE EMOTIONS AND DISEMPOWERING STORIES YOU HAVE BEEN SUPPRESSING.
You are at a higher frequency than ever before. When you feel a bit low, it does not take as much time as it used to, to recognize the emotion or story and let it go.
YOU ARE CLEARING THE MORE SUBTLE LAYERS OF DENSITY. Sometimes, this can feel harder because you are more acutely aware of how you feel, moment to moment. Nothing can be hidden from you anymore — and if it is, your body will get your attention.
It is easier to course-correct and get back into a clearer energy.
Meditation and reflection together can help you clear the debris and get to the core of what needs to be seen.
When you acknowledge and validate your emotions and let yourself feel them fully, you can then decide to shift.
Maybe it's something you need to journal and reflect about. Maybe you need to talk about it, express what needs to be said, or create a boundary. Maybe you just need to be more gentle with yourself. Maybe you need to cry it out.
Sometimes feeling your feelings, with full presence, is the greatest meditation you need at the time.
Are you numbing or distracting yourself, or are you being with it all?
THERE ARE THINGS IN YOUR LIFE THAT YOU HAVE HEALED AT THE CORE, THAT WILL NEVER AFFECT YOU THE SAME WAY AGAIN.
As you heal and integrate your core wounds and fears, you begin to trust life more than ever before. You begin to feel as if anything can happen, and nothing can shake you off your center. And then… you will see that it is all happening for your highest expansion — as it has always been.
WALKING THIS JOURNEY IS THE MOST IMPORTANT THING YOU CAN DO — BECAUSE IT AFFECTS HOW YOU FEEL, HOW YOU SHOW UP, AND ALL THAT YOU CREATE IN YOUR LIFE.
THE FURTHER YOU GO, THE BETTER IT GETS… THE LIGHTER IT GETS. IT CAN ONLY GET LIGHTER AND LIGHTER.
Written with love,
Ashmi