The Door is Wide Open, if You Choose to Fly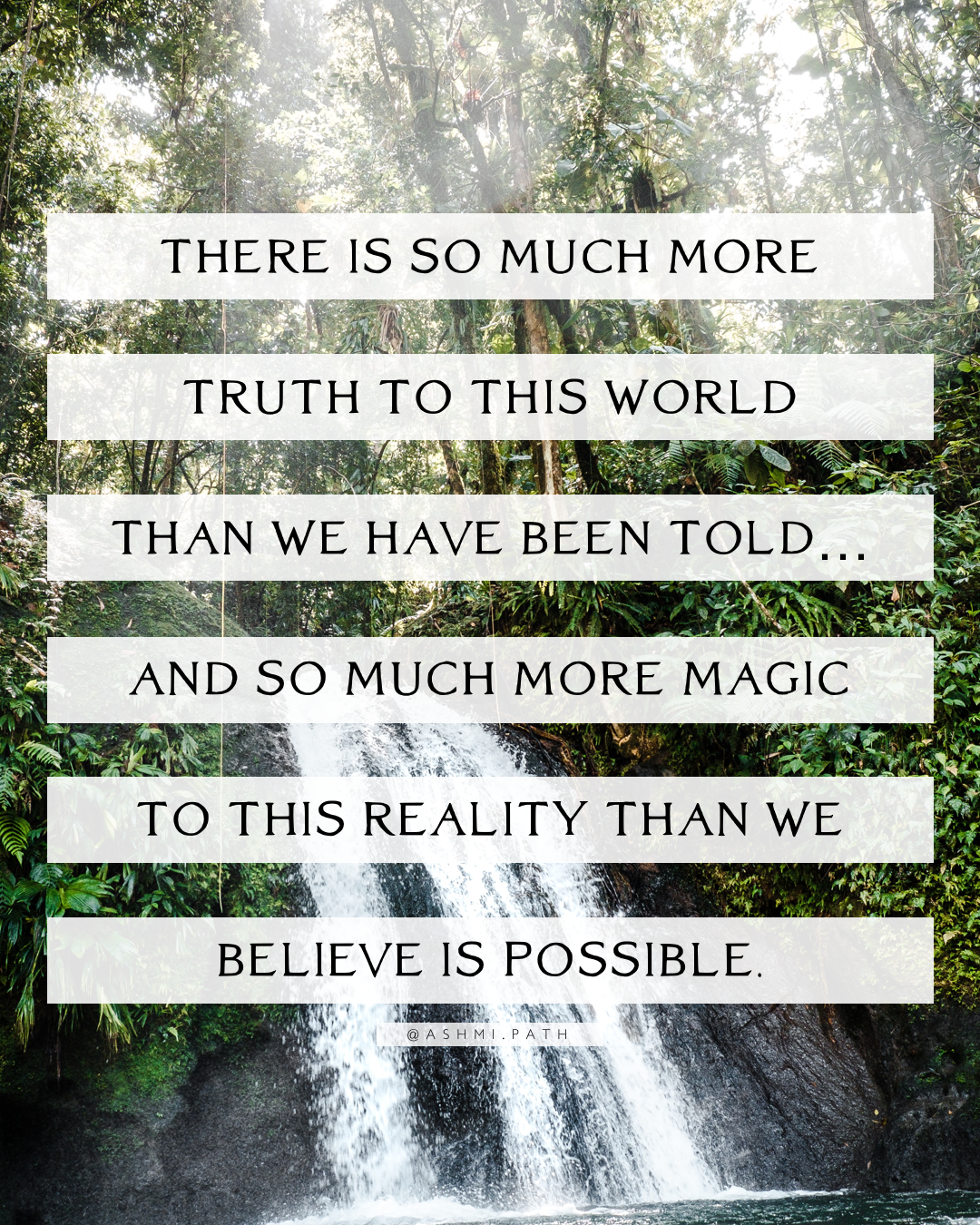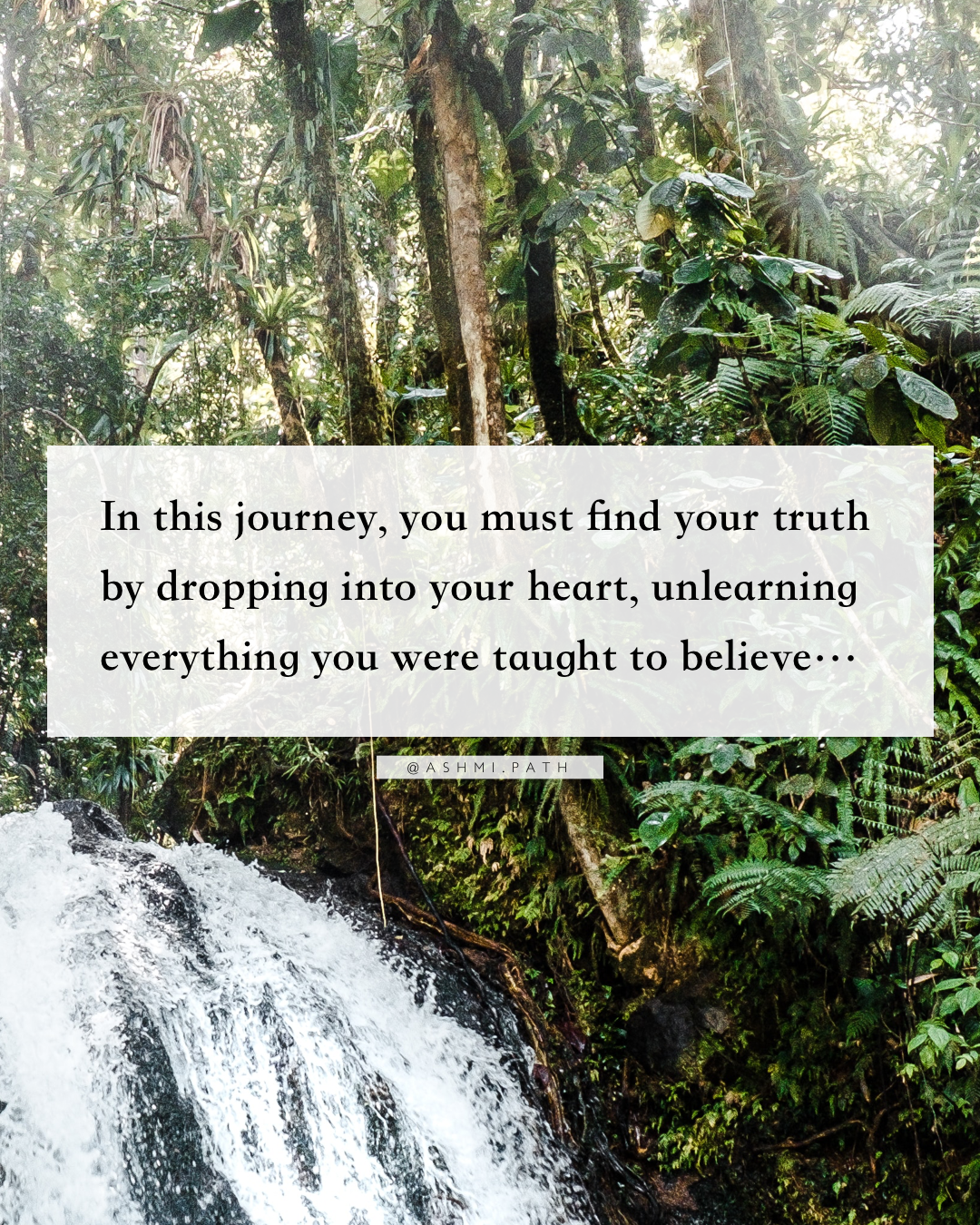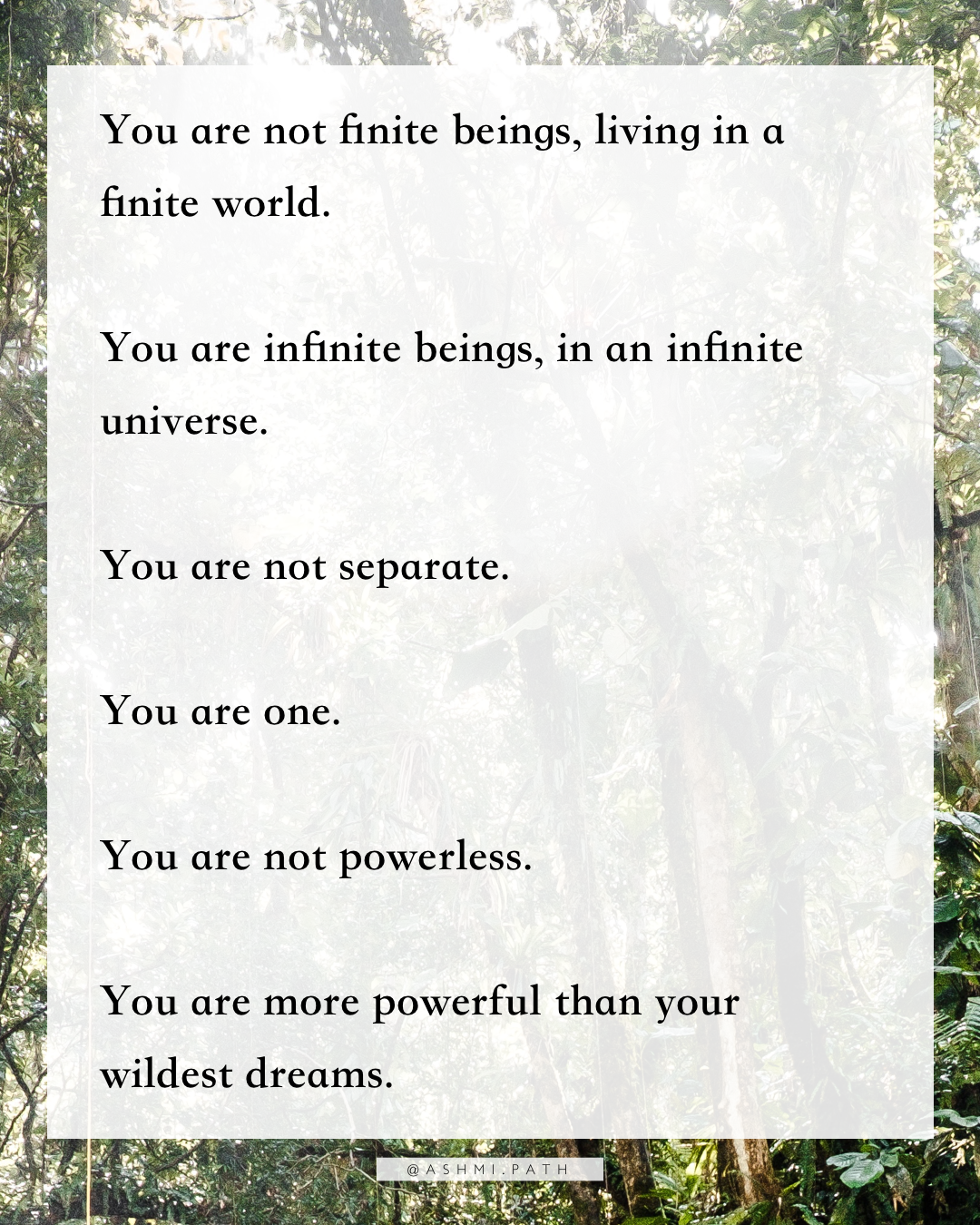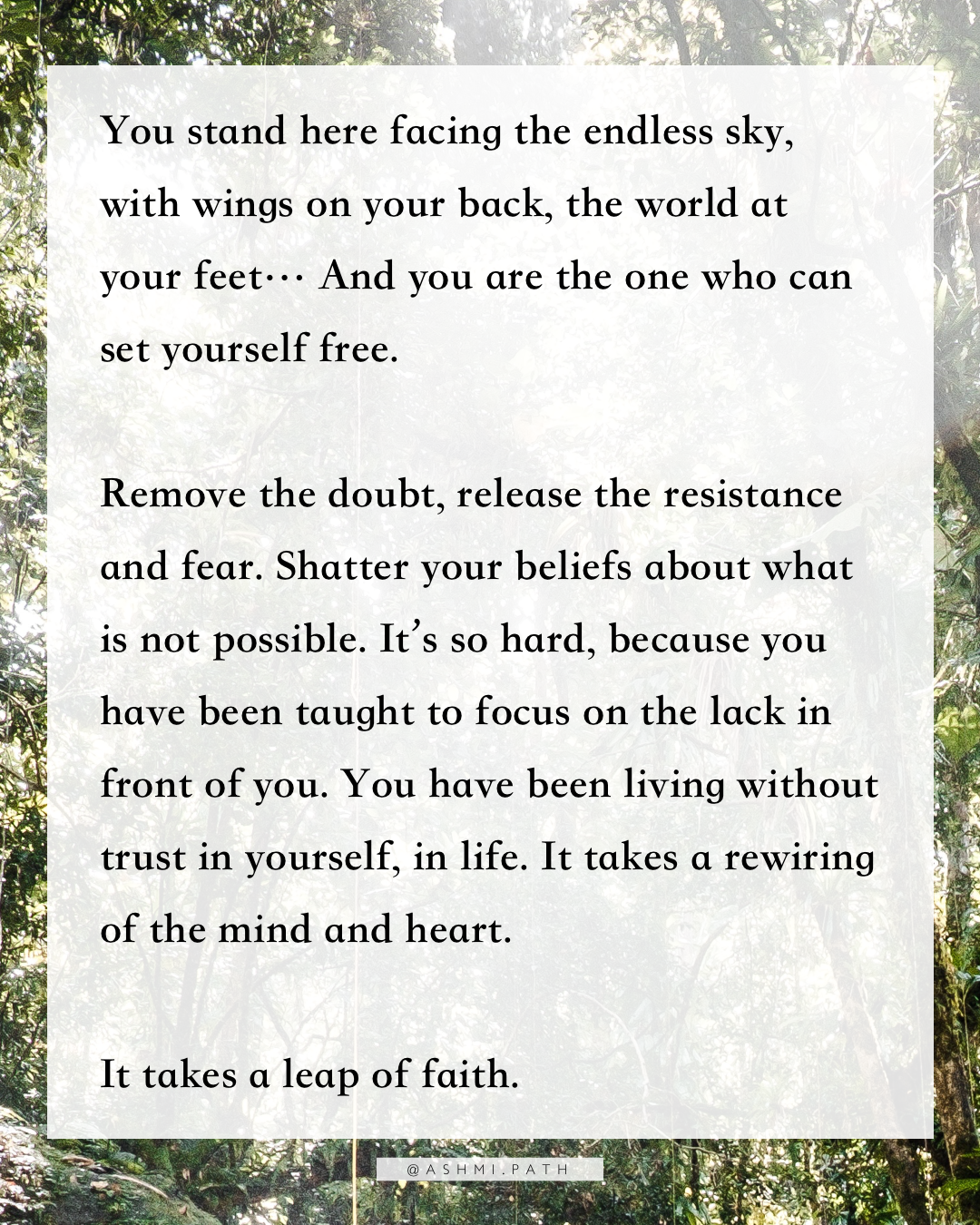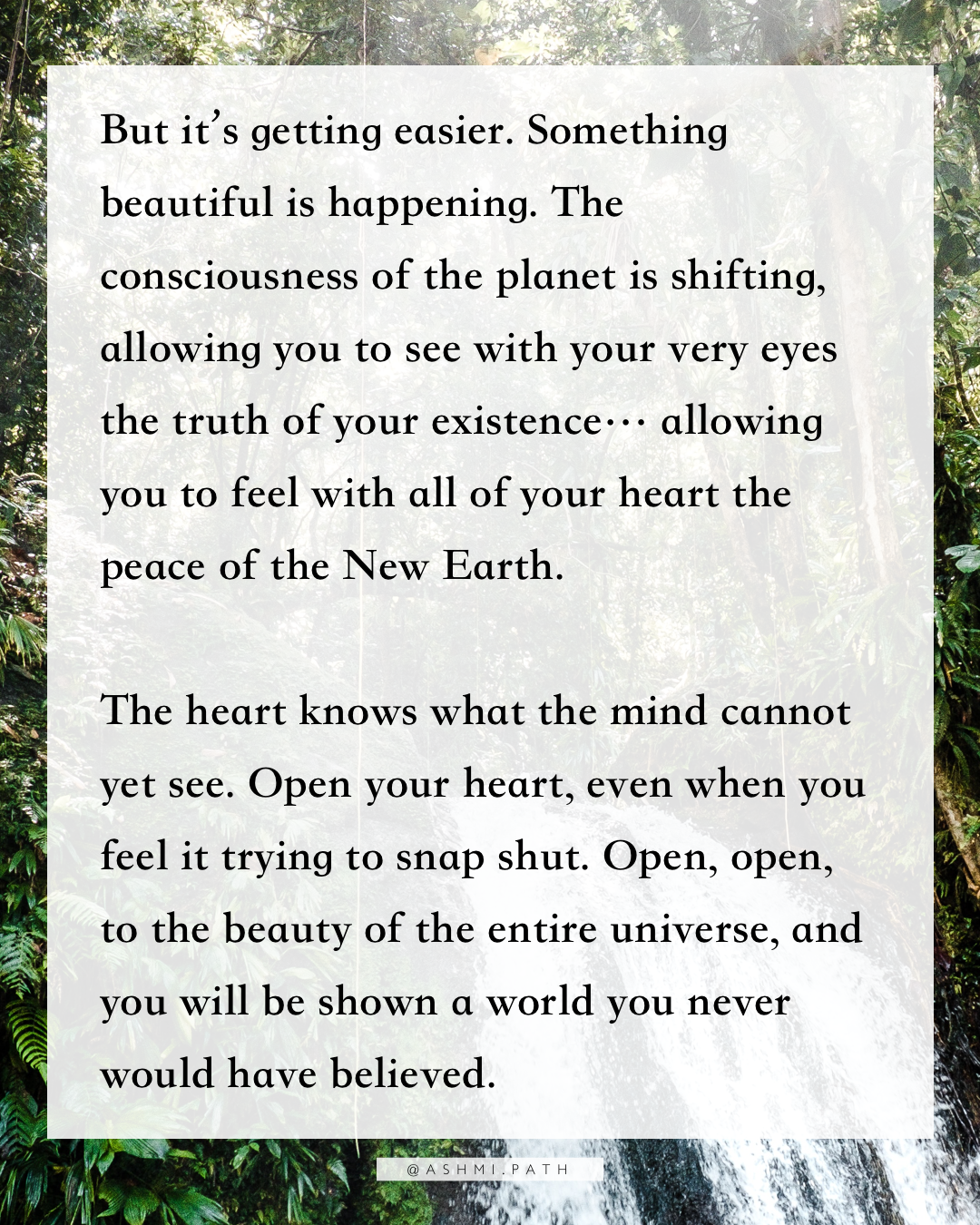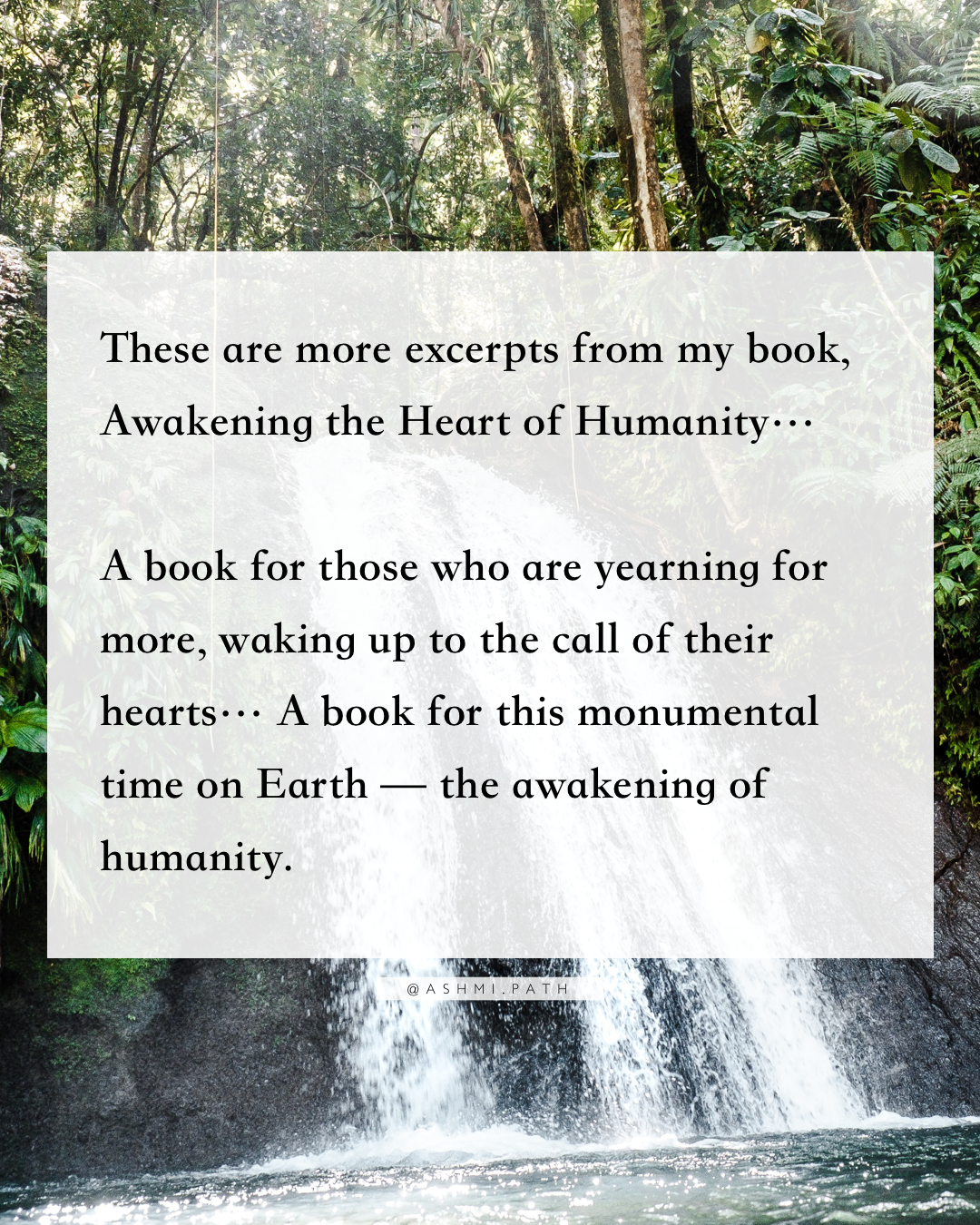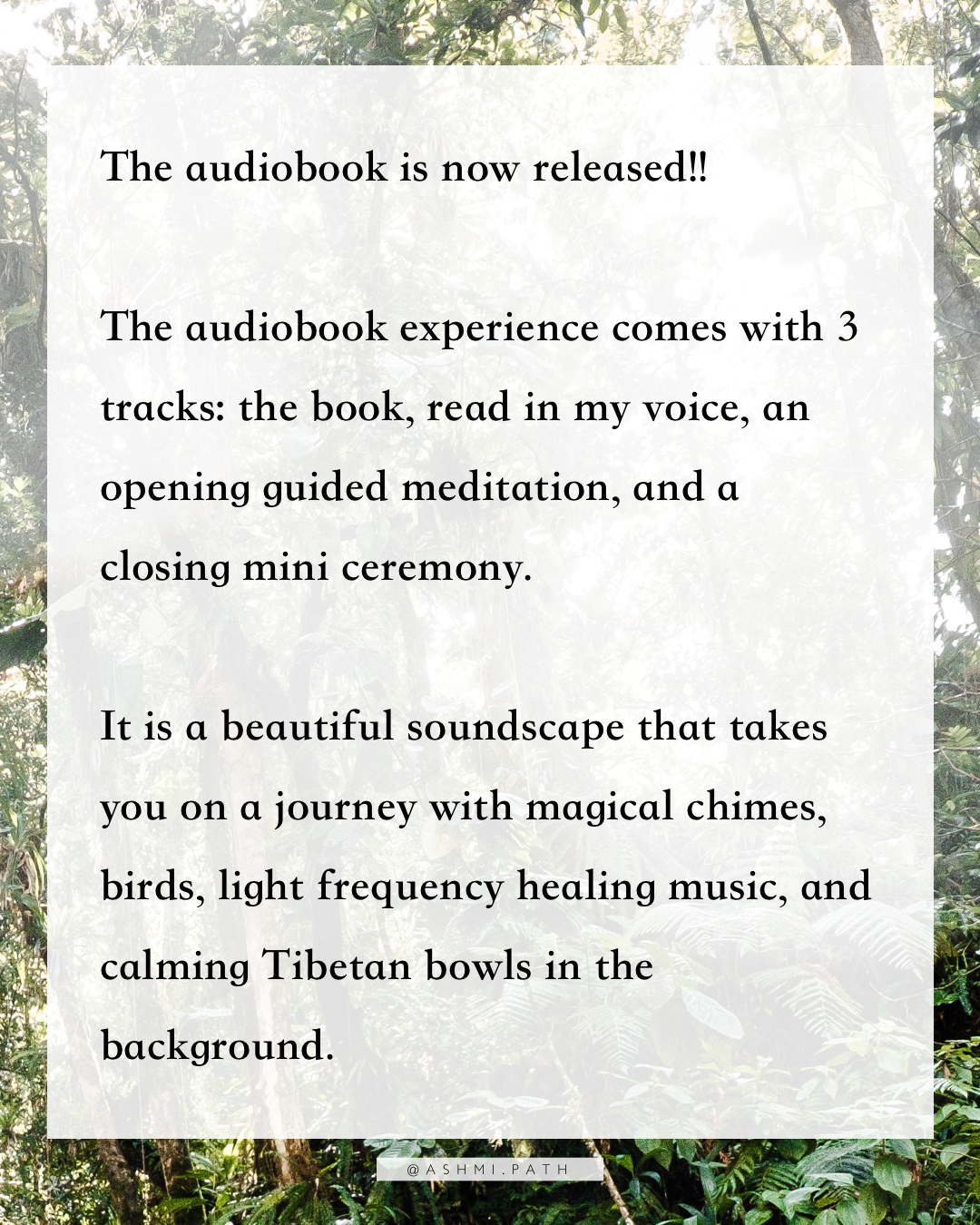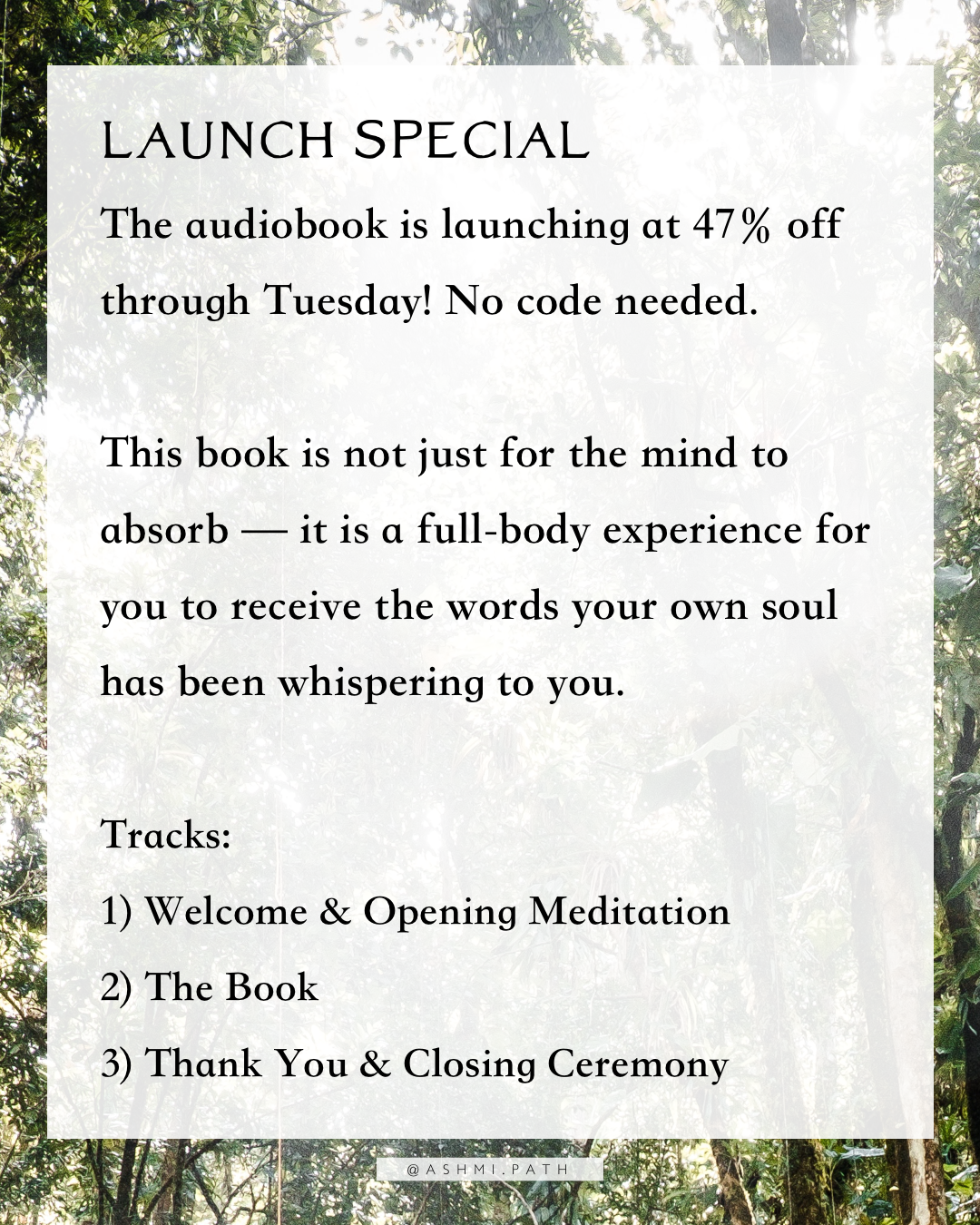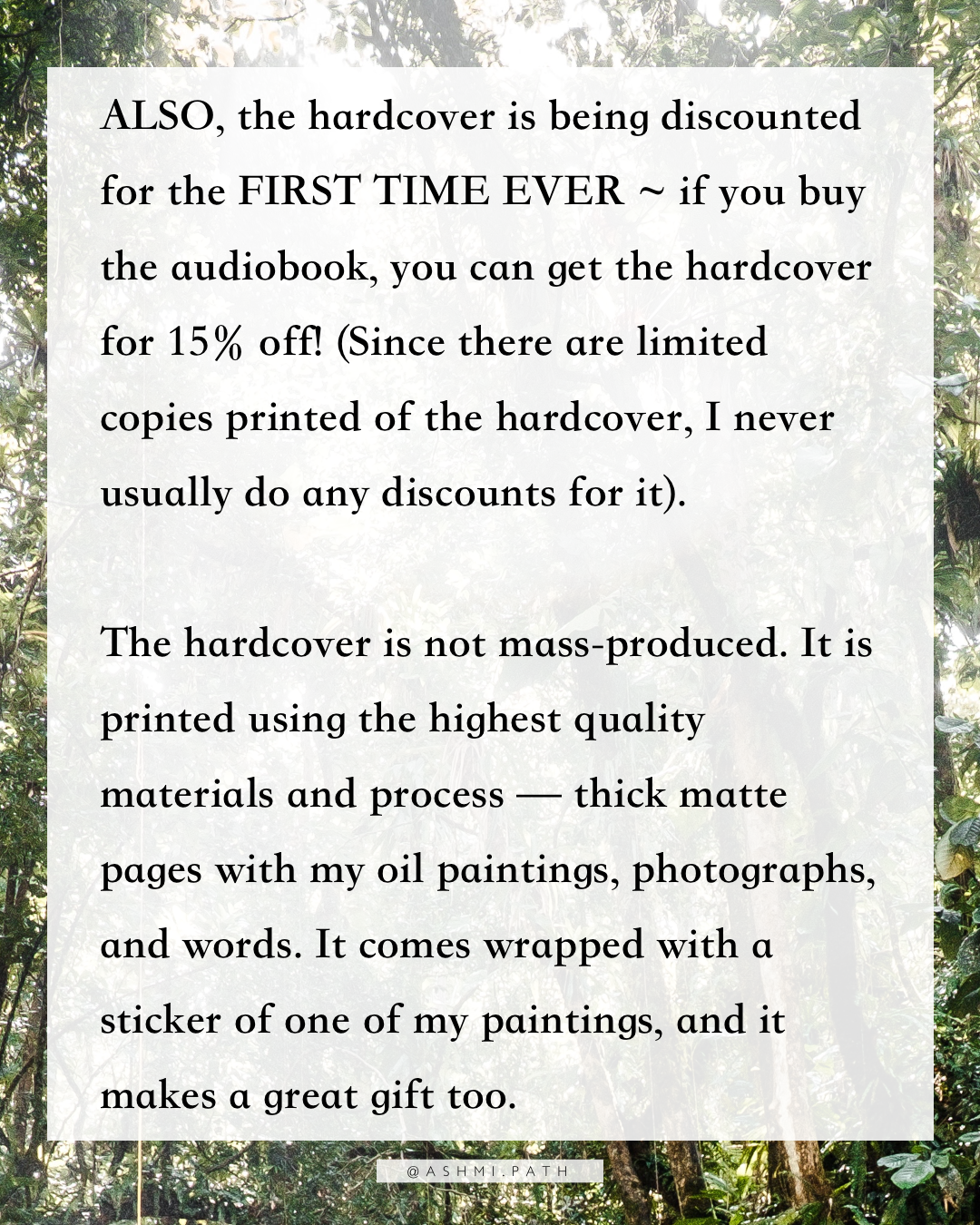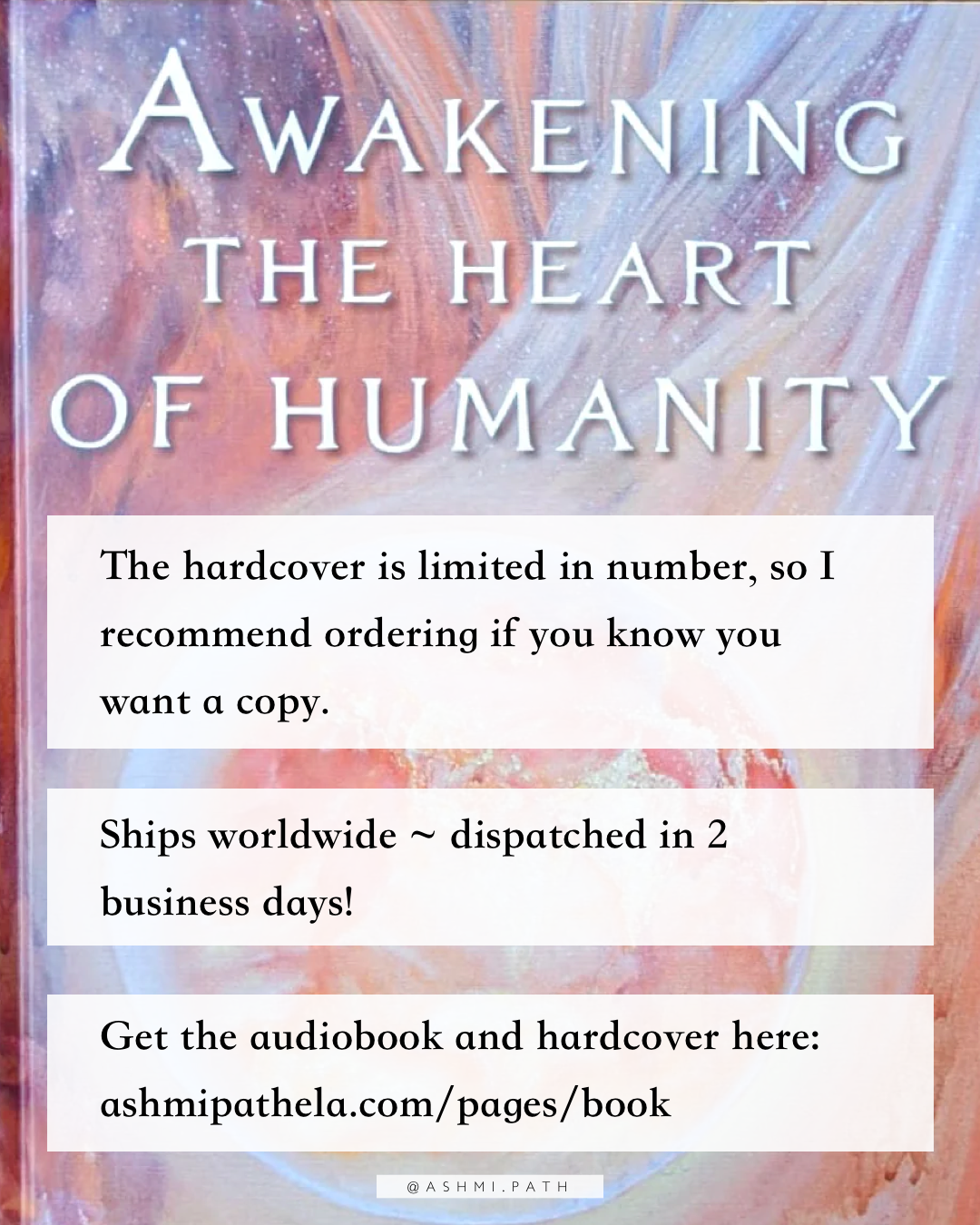 It takes a rewiring of the mind and heart.
~~~
THERE IS SO MUCH MORE TRUTH TO THIS WORLD THAN WE HAVE BEEN TOLD…
AND SO MUCH MORE MAGIC TO THIS REALITY THAN WE BELIEVE IS POSSIBLE.
THERE IS SO MUCH MORE TO LIFE THAN MEETS THE EYE.
In this journey, you must find your truth by dropping into your heart, unlearning everything you were taught to believe…
You are not finite beings, living in a finite world.
You are infinite beings, in an infinite universe.
You are not separate.
You are one.
You are not powerless.
You are more powerful than your wildest dreams.
You stand here facing the endless sky, with wings on your back, the world at your feet… And you are the one who can set yourself free.
Remove the doubt, release the resistance and fear. Shatter your beliefs about what is not possible. It's so hard, because you have been taught to focus on the lack in front of you. You have been living without trust in yourself, in life. It takes a rewiring of the mind and heart.
It takes a leap of faith.
But it's getting easier. Something beautiful is happening. The consciousness of the planet is shifting, allowing you to see with your very eyes the truth of your existence… allowing you to feel with all of your heart the peace of the New Earth.
The heart knows what the mind cannot yet see. Open your heart, even when you feel it trying to snap shut. Open, open, to the beauty of the entire universe, and you will be shown a world you never would have believed.
These are more excerpts from my book, Awakening the Heart of Humanity…
A book for those who are yearning for more, waking up to the call of their hearts… A book for this monumental time on Earth — the awakening of humanity.
The audiobook is now released!!
The audiobook experience comes with 3 tracks: the book, read in my voice, an opening guided meditation, and a closing mini ceremony.
It is a beautiful soundscape that takes you on a journey with magical chimes, birds, light frequency healing music, and calming Tibetan bowls in the background.
LAUNCH SPECIAL
The audiobook is launching at 47% off through Tuesday! No code needed.
This book is not just for the mind to absorb — it is a full-body experience for you to receive the words your own soul has been whispering to you.
Tracks:
Welcome & Opening Meditation
Awakening the Heart of Humanity: The Book
Thank You & Closing Ceremony
ALSO, the hardcover is being discounted for the FIRST TIME EVER ~ if you buy the audiobook, you can get the hardcover for 15% off! (Since there are limited copies printed of the hardcover, I never usually do any discounts for it).
The hardcover is not mass-produced. It is printed using the highest quality materials and process — thick matte pages with my oil paintings, photographs, and words. It comes wrapped with a sticker of one of my paintings, and it makes a great gift too.
The book is limited in number, so I recommend ordering if you know you want a copy.
Ships worldwide ~ dispatched within 2 business days!
Get the audiobook and hardcover here:
ashmipathela.com/pages/book
Written with love,
Ashmi