"What is Your Secret to Keep Showing Up and Shining Your Light?"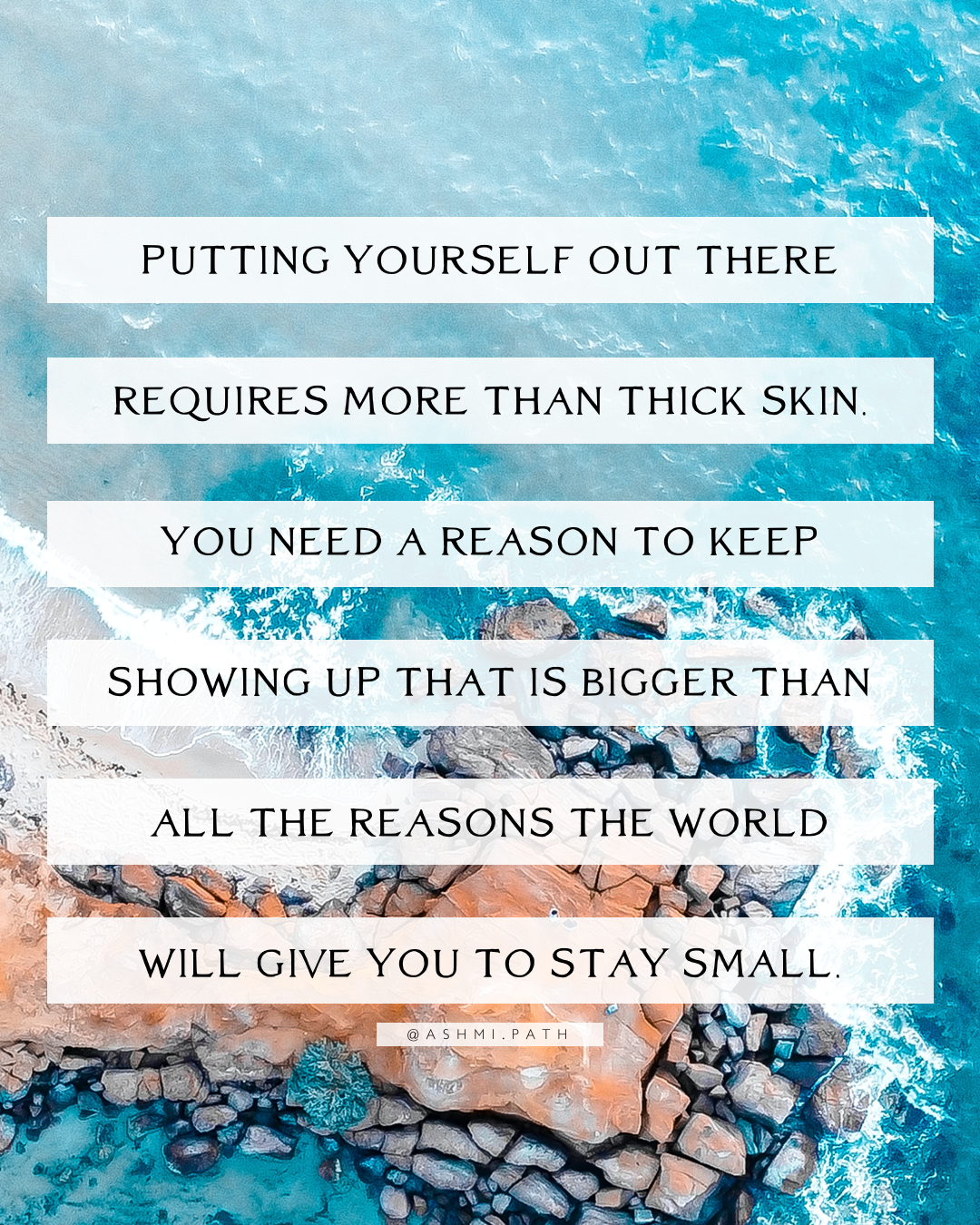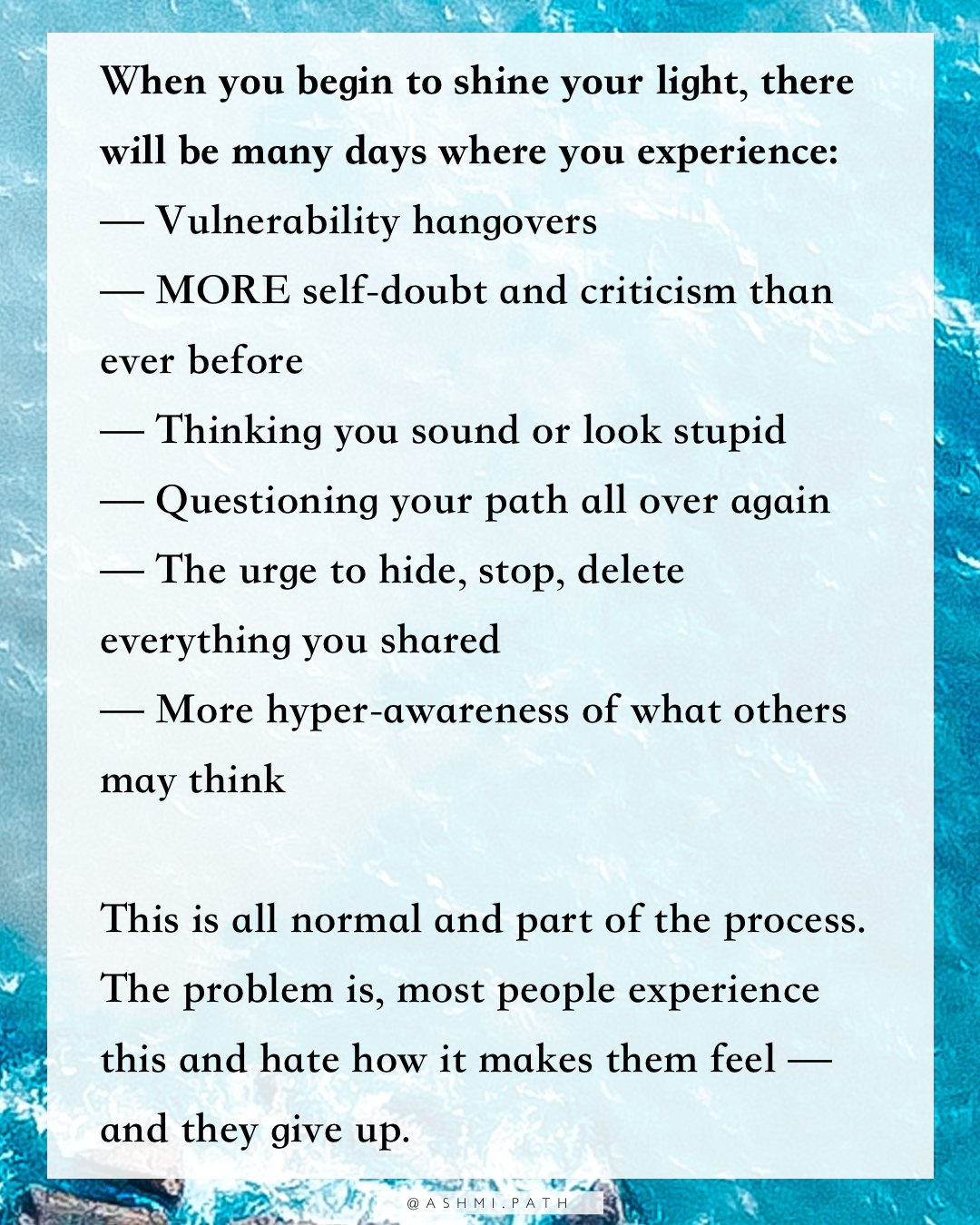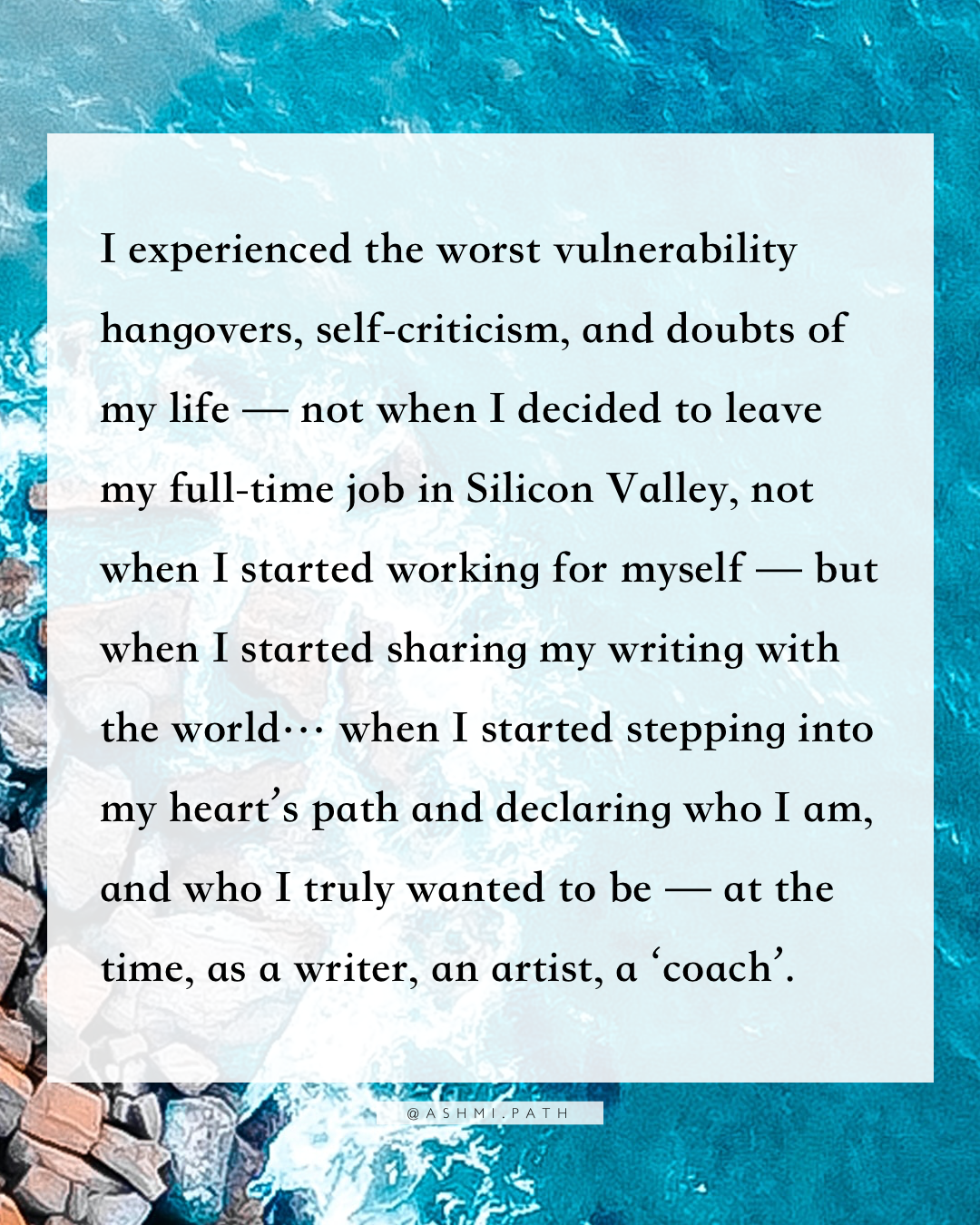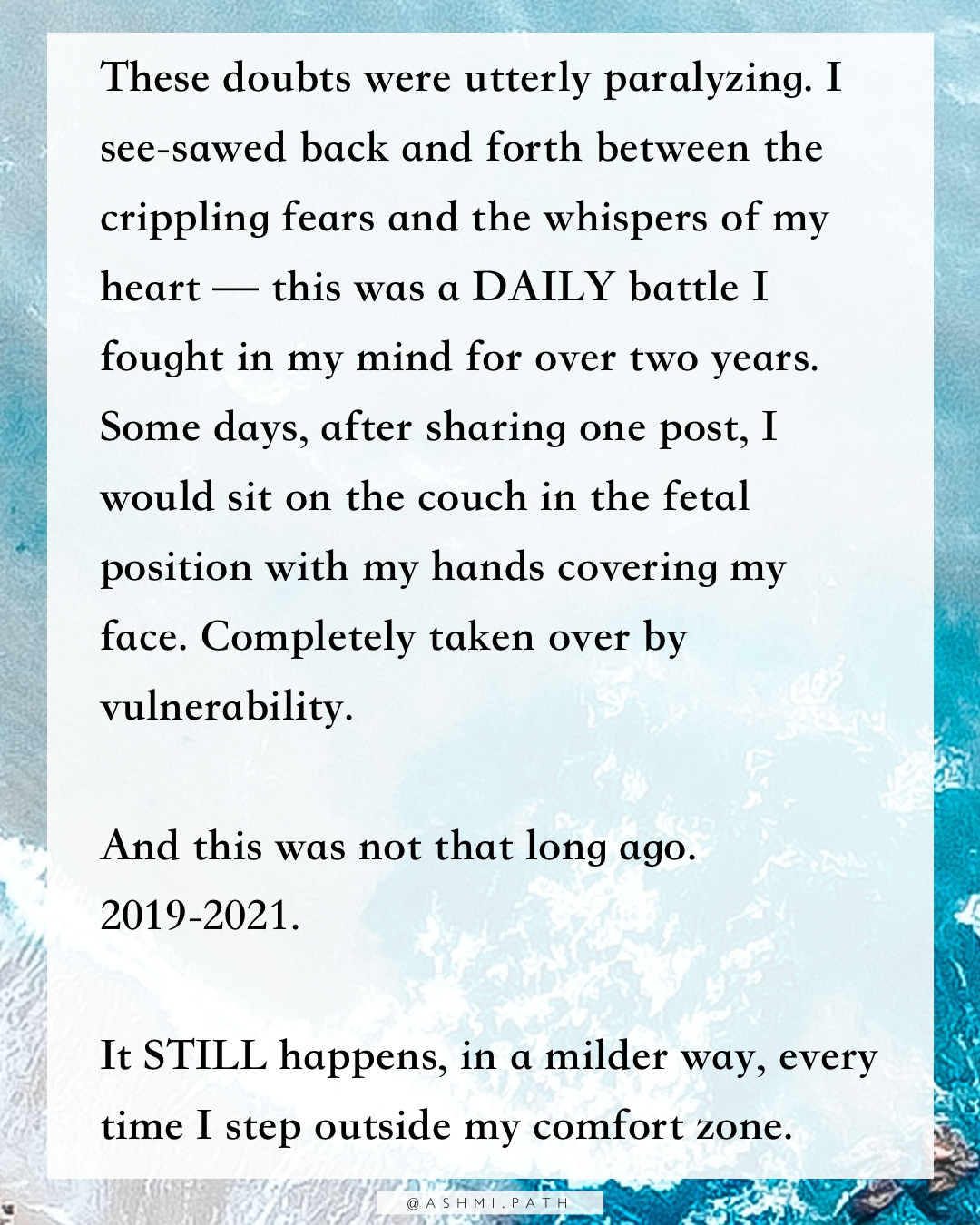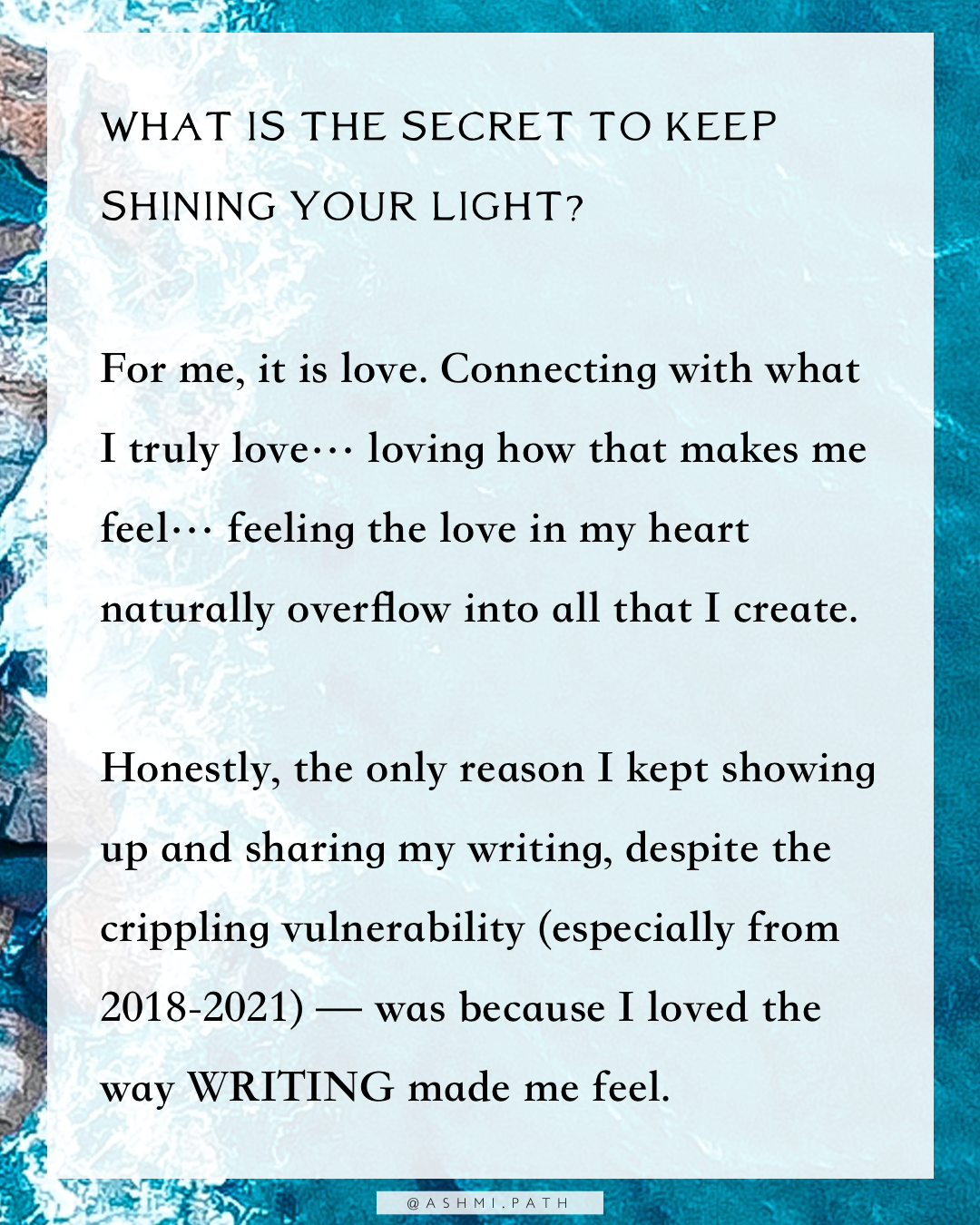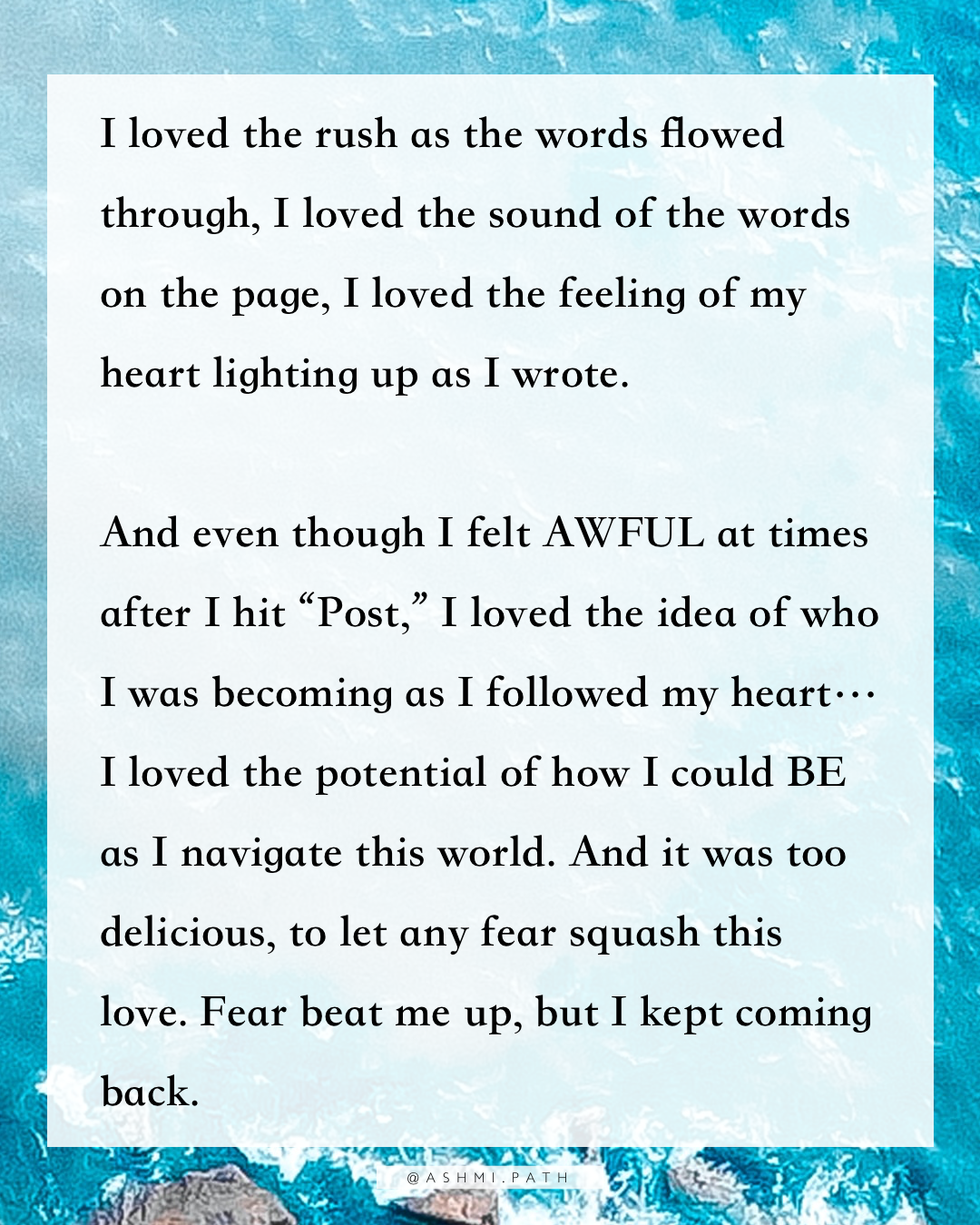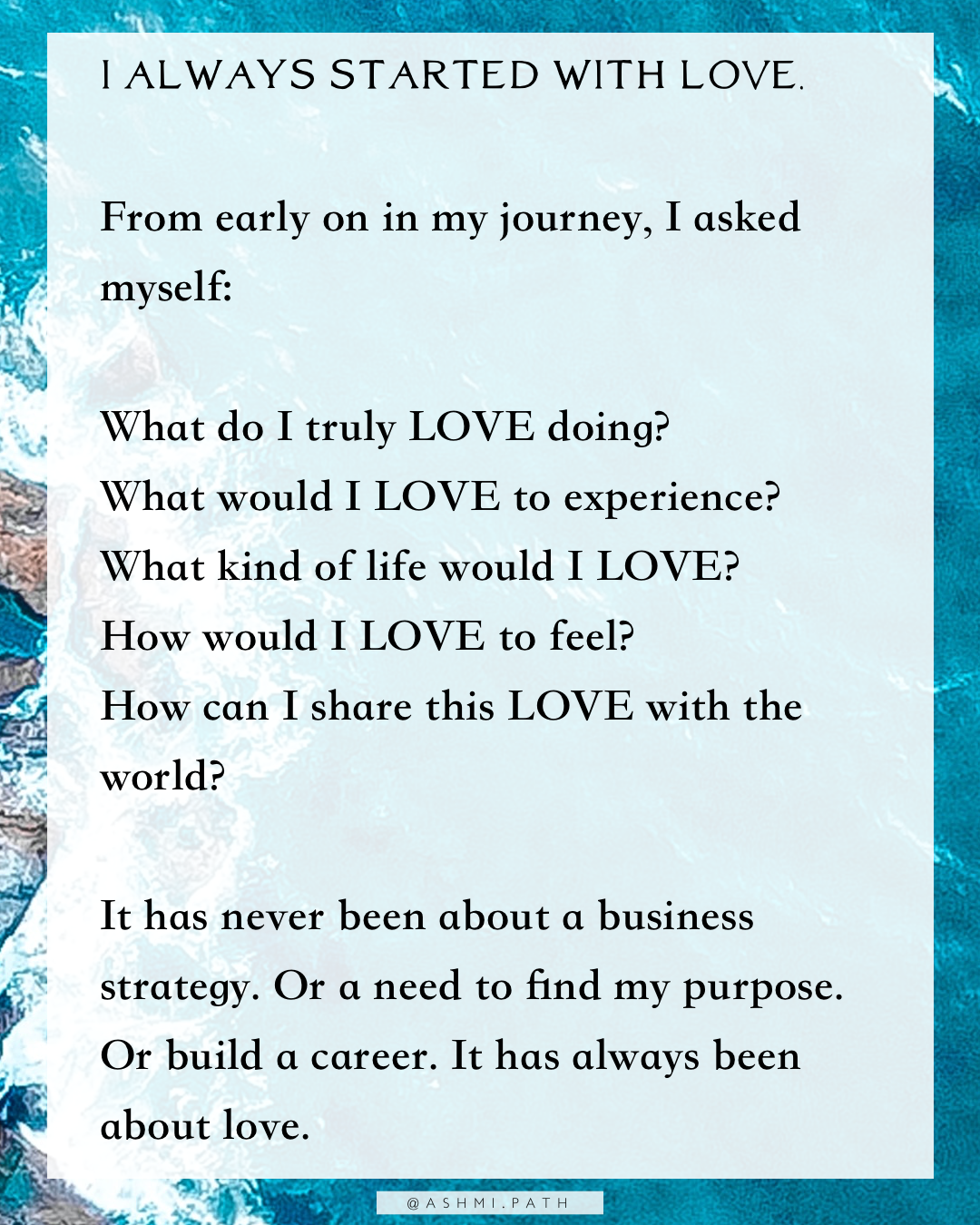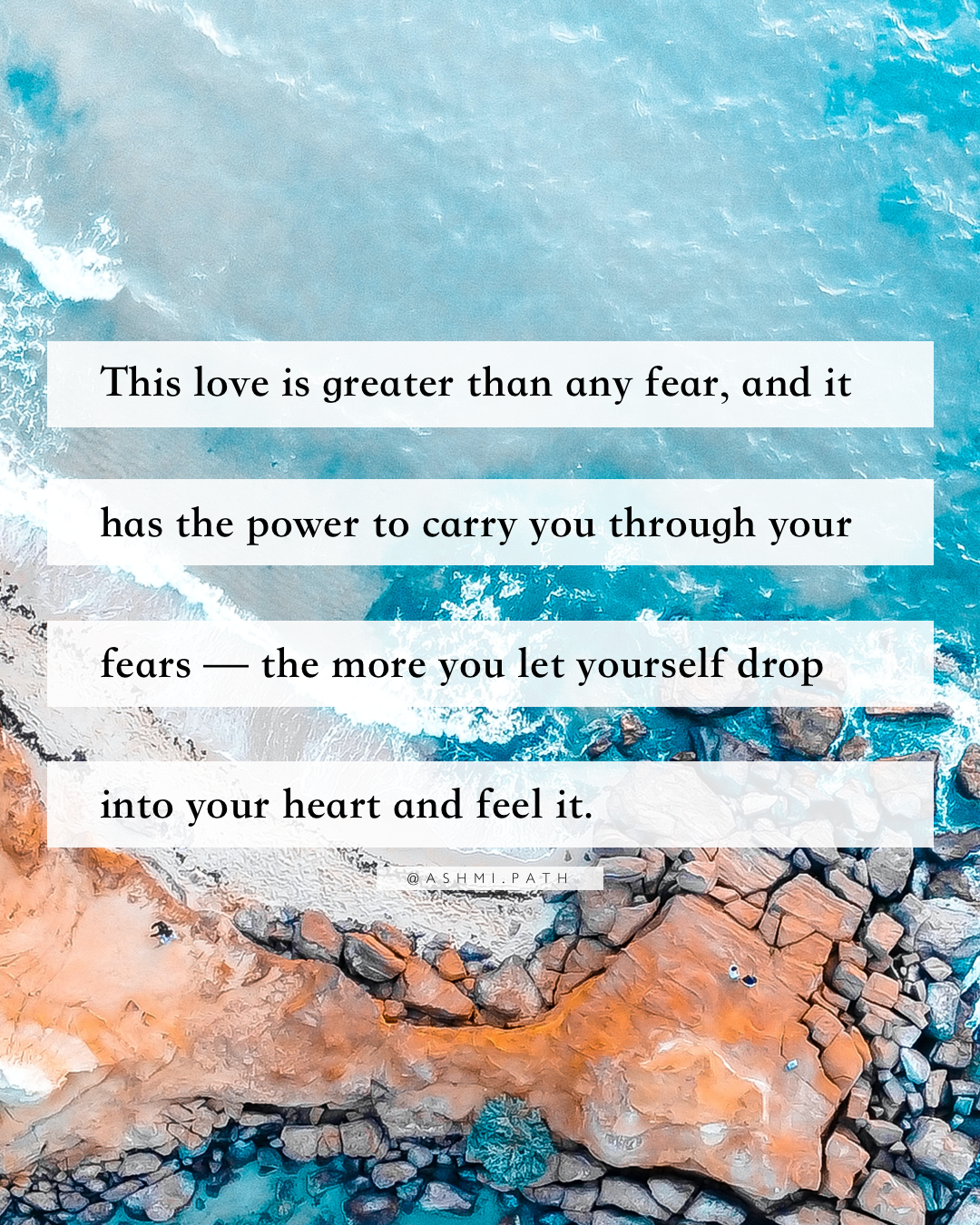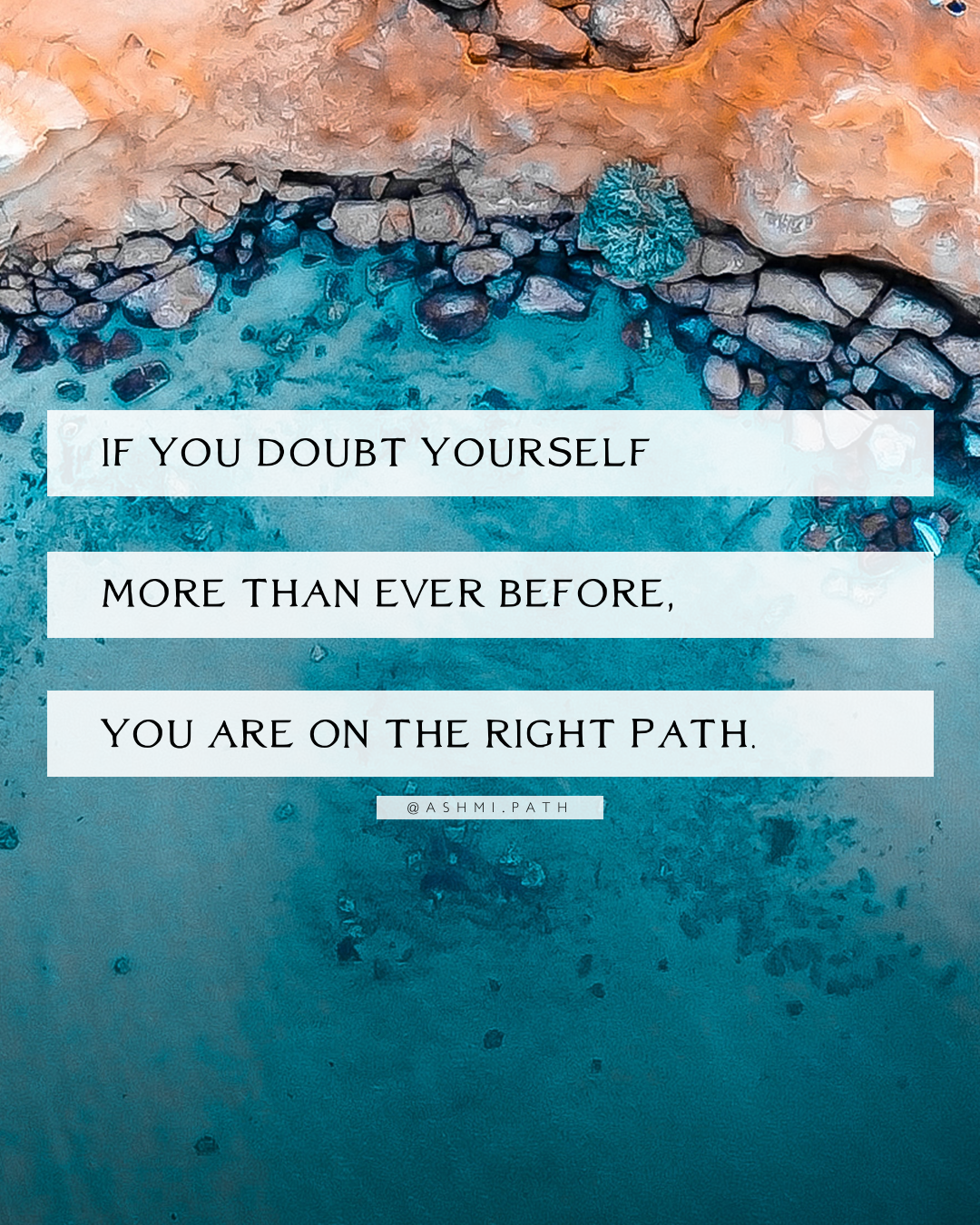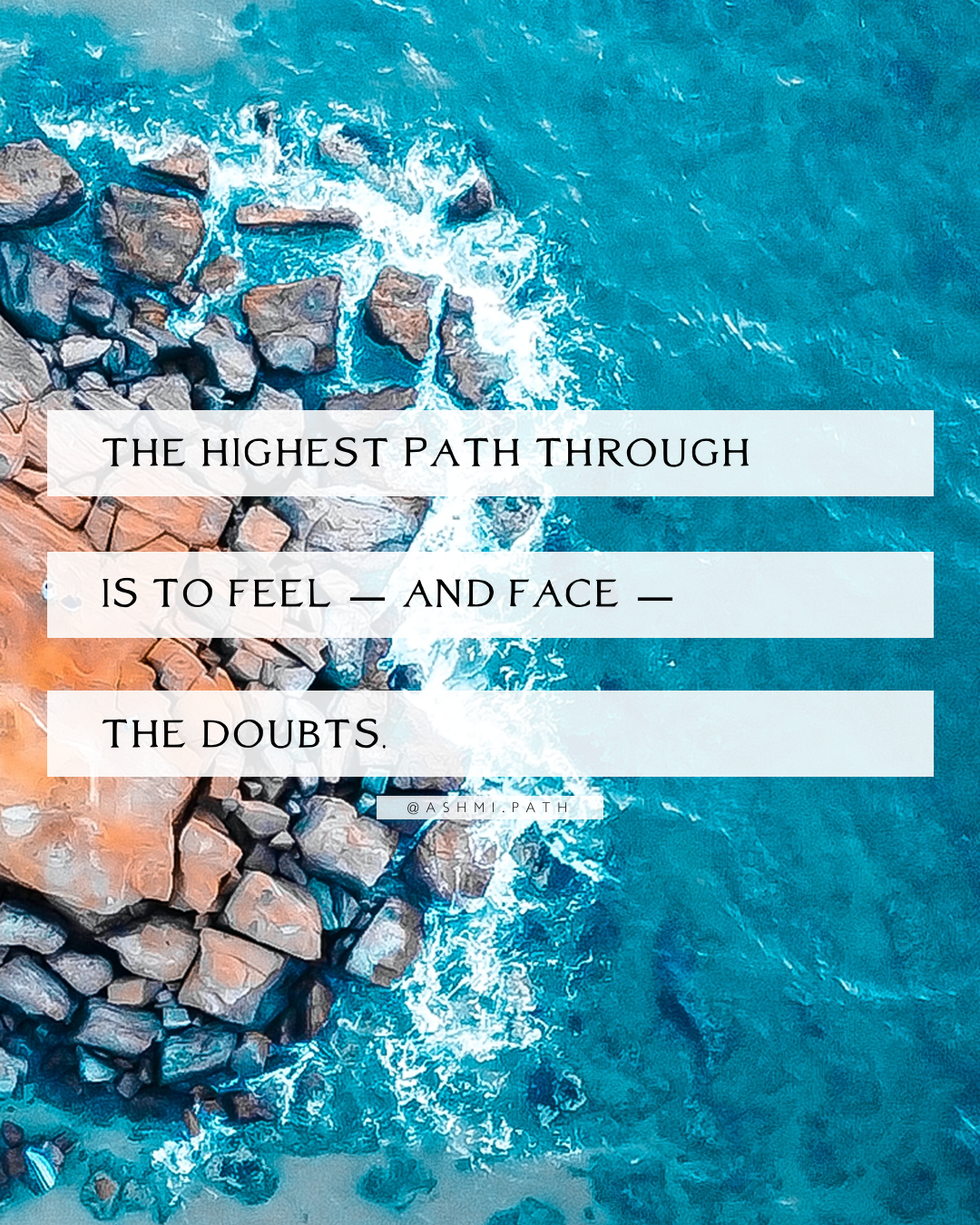 For those who have been there or are going through this now...
PUTTING YOURSELF OUT THERE REQUIRES MORE THAN THICK SKIN.
YOU NEED A REASON TO KEEP SHOWING UP THAT IS BIGGER THAN ALL THE REASONS THE WORLD WILL GIVE YOU TO STAY SMALL.
When you begin to shine your light, there will be many days where you experience:
— Vulnerability hangovers
— MORE self-doubt and criticism than ever before
— Thinking you sound or look stupid
— Questioning your path all over again
— The urge to hide, stop, delete everything you shared
— More hyper-awareness of what others may think
This is all normal and part of the process. The problem is, most people experience this and hate how it makes them feel — and they give up.
I experienced the worst vulnerability hangovers, self-criticism, and doubts of my life — not when I decided to leave my full-time job in Silicon Valley, not when I started working for myself — but when I started sharing my writing with the world… when I started stepping into my heart's path and declaring who I am, and who I truly wanted to be — at the time, as a writer, an artist, a 'coach'.
These doubts were utterly paralyzing. I see-sawed back and forth between the crippling fears and the whispers of my heart — this was a DAILY battle I fought in my mind for over two years. Some days, after sharing one post, I would sit on the couch in the fetal position with my hands covering my face. Completely taken over by vulnerability.
And this was not that long ago. 2019-2021.
It STILL happens, in a milder way, every time I step outside my comfort zone.
WHAT IS THE SECRET TO KEEP SHINING YOUR LIGHT?
For me, it is love. Connecting with what I truly love… loving how that makes me feel… feeling the love in my heart naturally overflow into all that I create.
Honestly, the only reason I kept showing up and sharing my writing, despite the crippling vulnerability (especially from 2018-2021) — was because I loved the way WRITING made me feel.
I loved the rush as the words flowed through, I loved the sound of the words on the page, I loved the feeling of my heart lighting up as I wrote.
And even though I felt AWFUL at times after I hit "Post," I loved the idea of who I was becoming as I followed my heart… I loved the potential of how I could BE as I navigate this world. And it was too delicious, to let any fear squash this love. Fear beat me up, but I kept coming back.
I ALWAYS STARTED WITH LOVE.
From early on in my journey, I asked myself:
What do I truly LOVE doing?
What would I LOVE to experience?
What kind of life would I LOVE?
How would I LOVE to feel?
How can I share this LOVE with the world?
It has never been about a business strategy. Or a need to find my purpose. Or build a career.
It has always been about love.
This love is greater than any fear, and it has the power to carry you through your fears — the more you let yourself drop into your heart and feel it.
IF YOU DOUBT YOURSELF MORE THAN EVER BEFORE, YOU ARE ON THE RIGHT PATH.
THE HIGHEST PATH THROUGH IS TO FEEL — AND FACE — THE DOUBTS.
Written with love,
Ashmi