The New Wayshowers – From Teaching, to Sharing, to BEING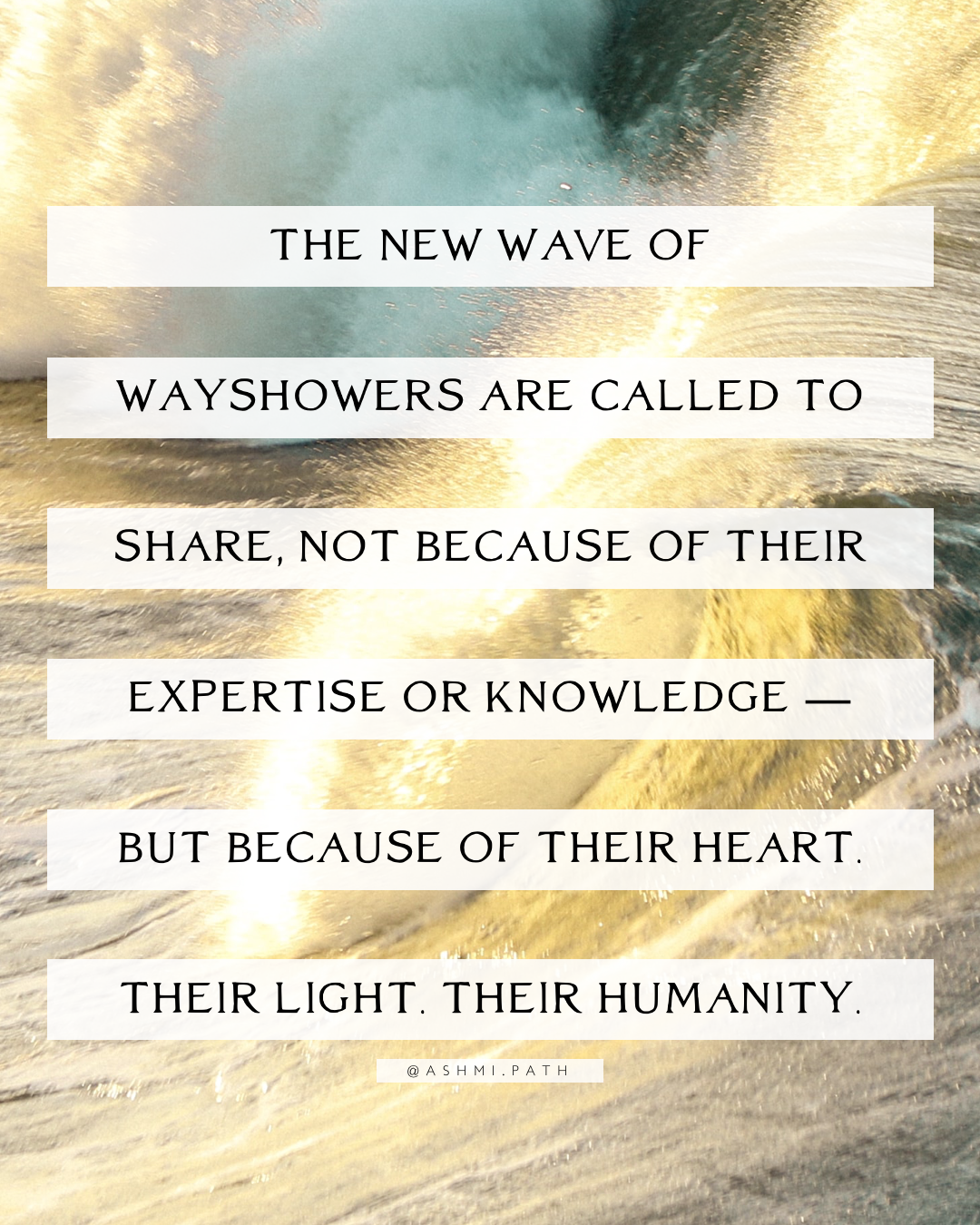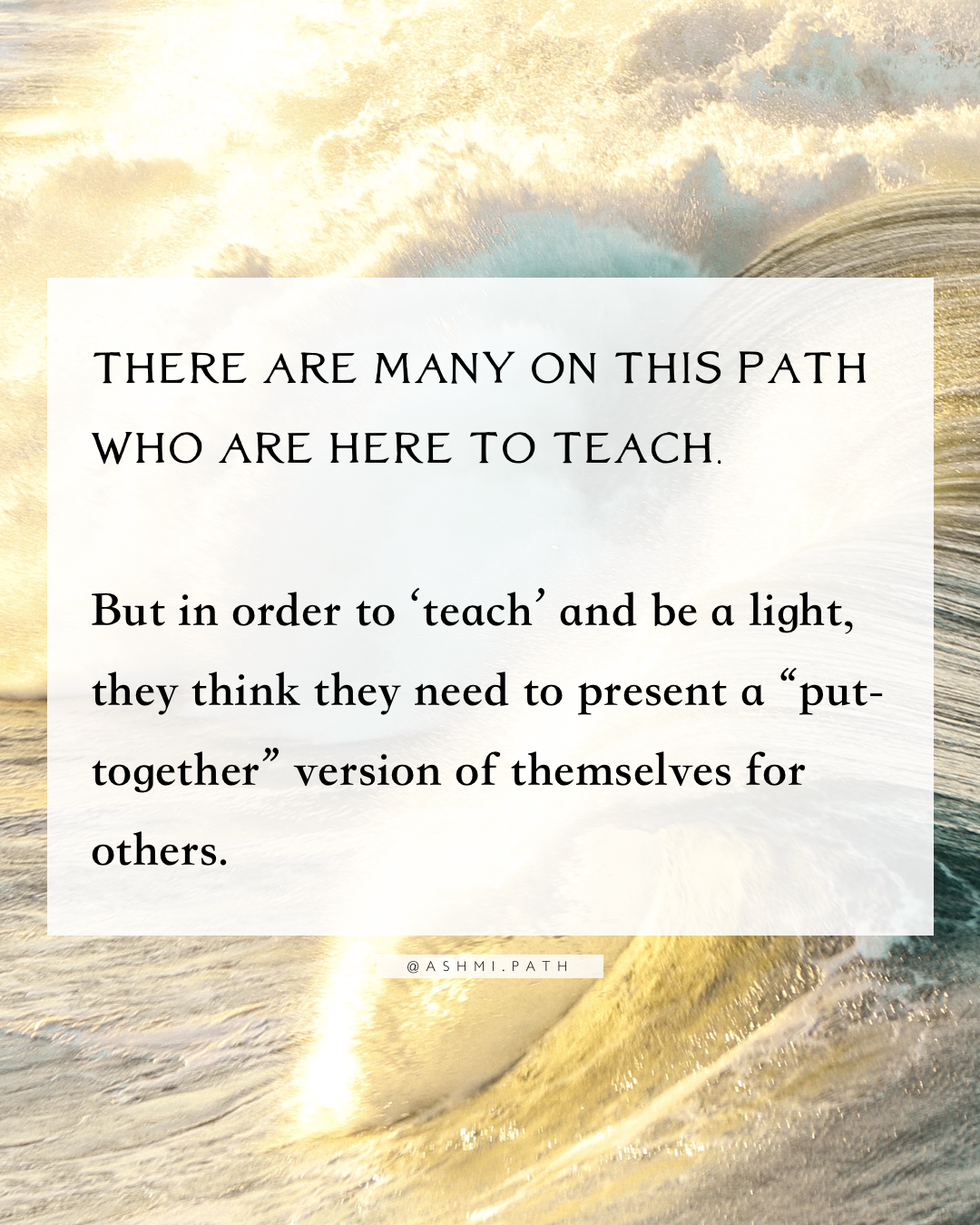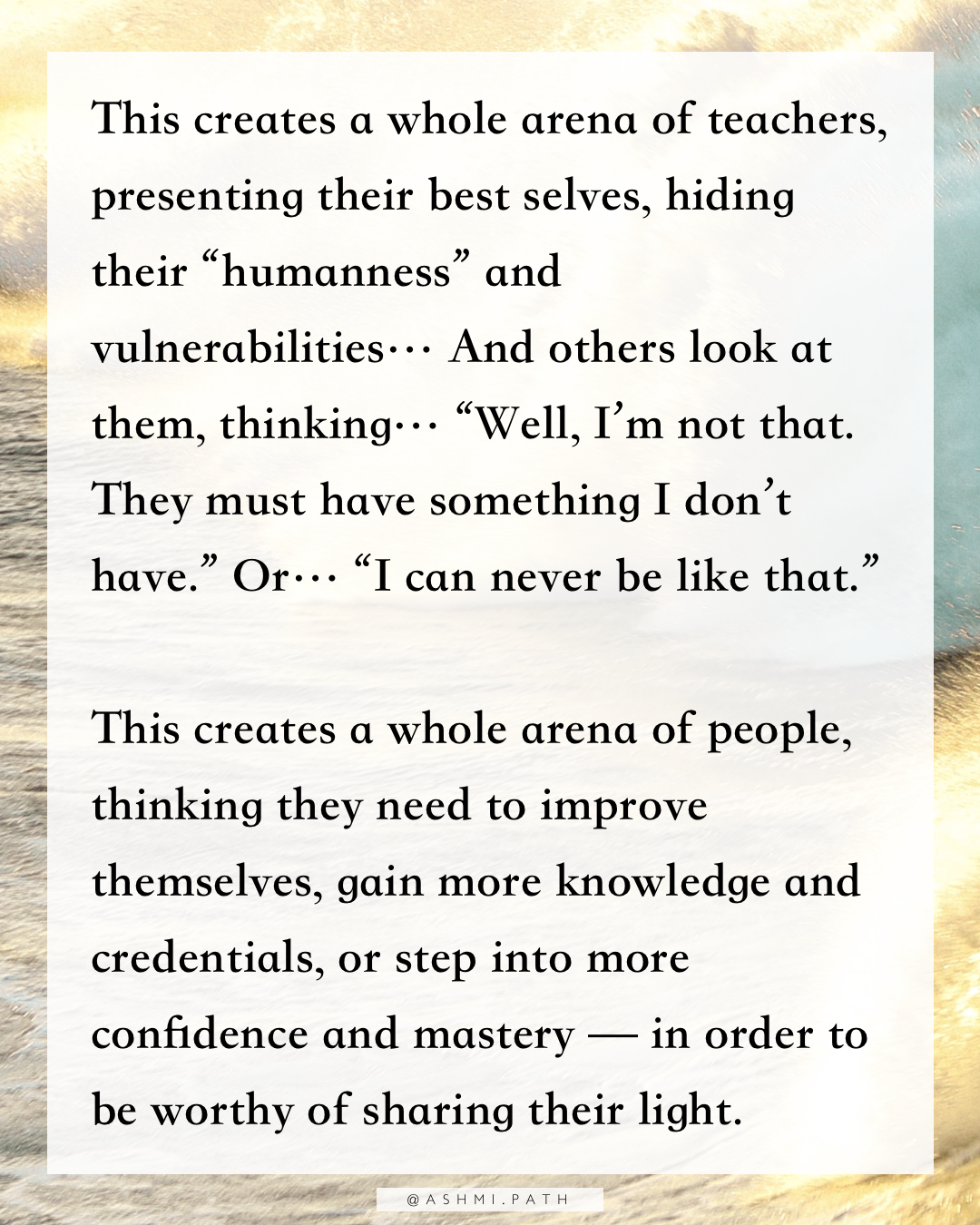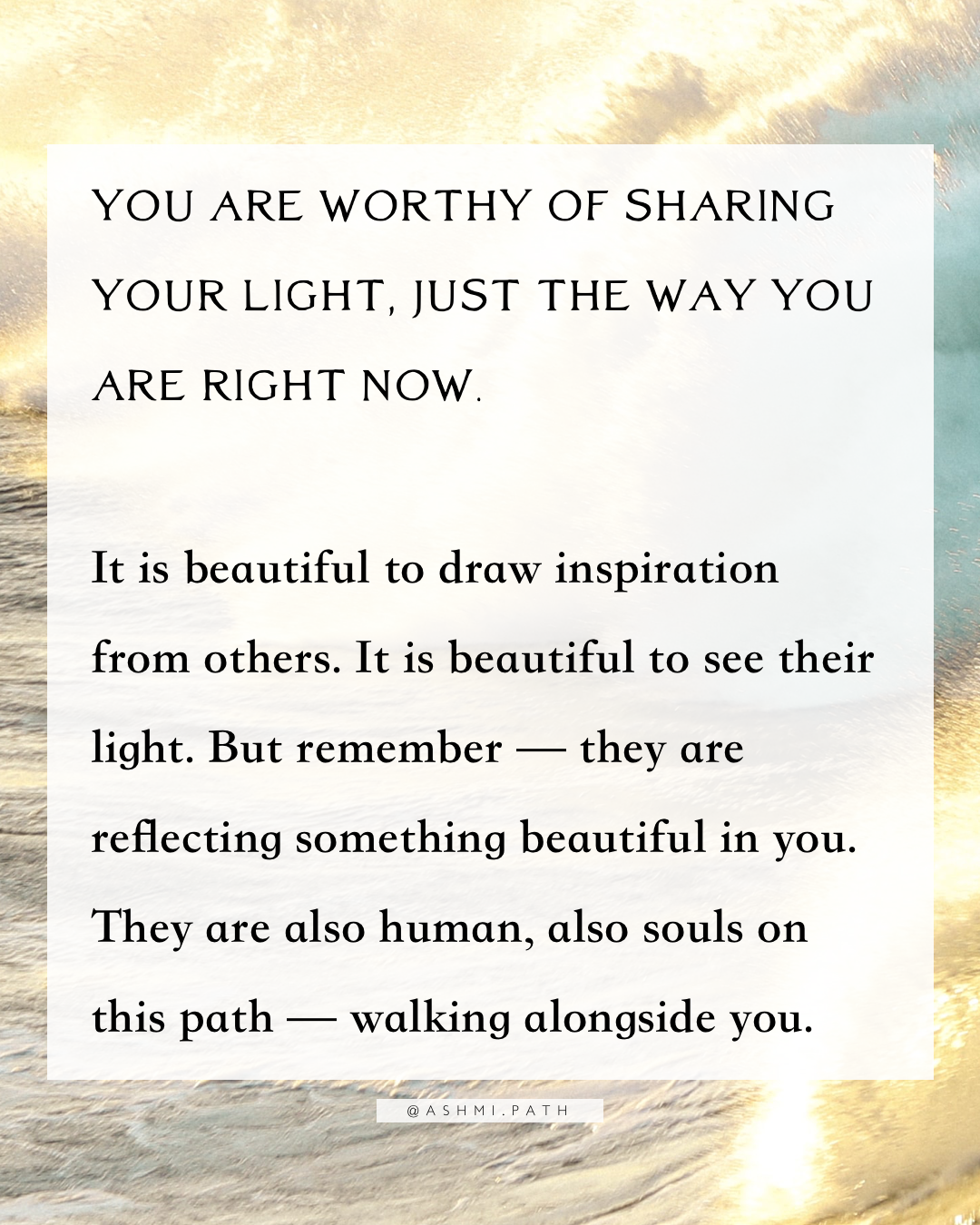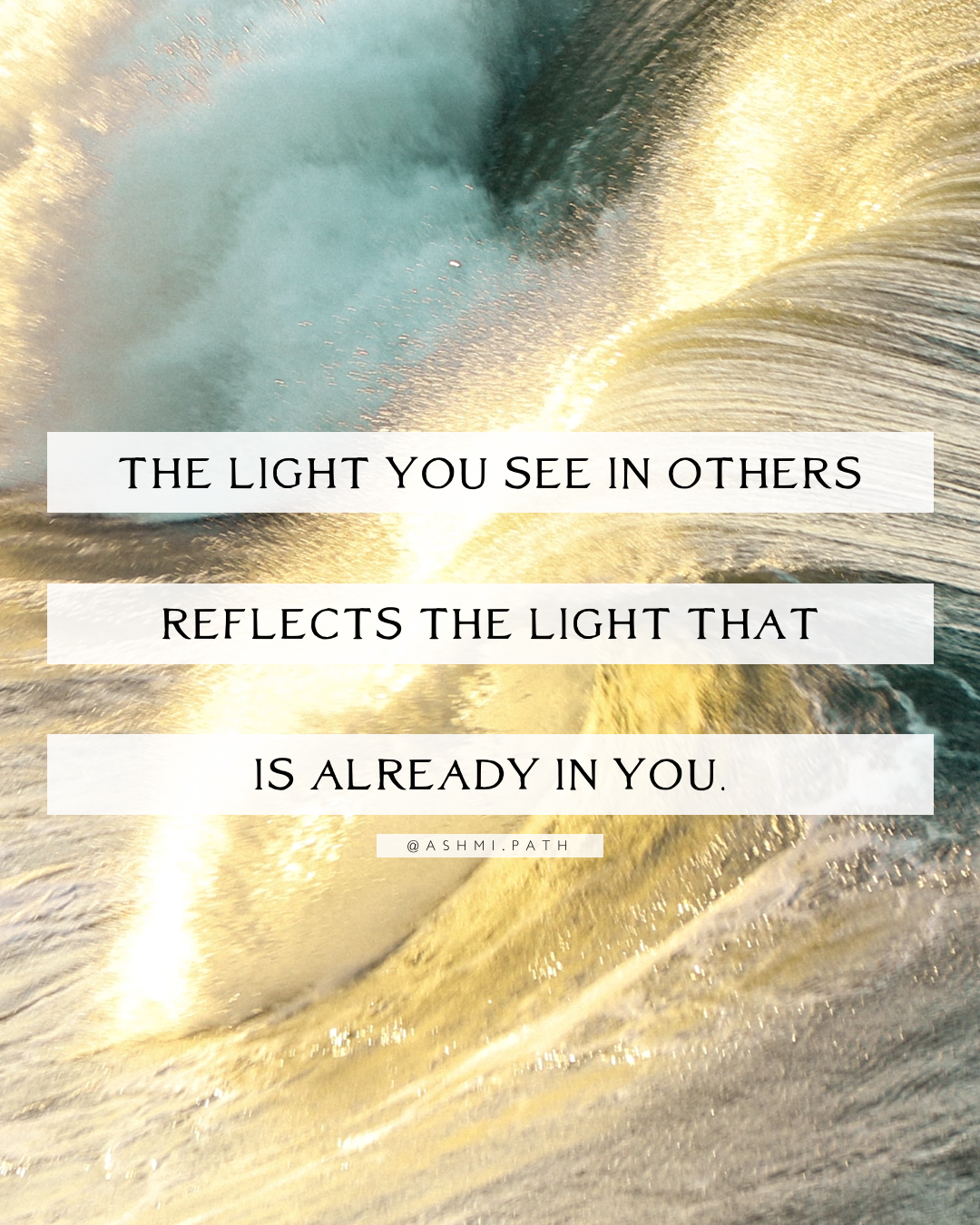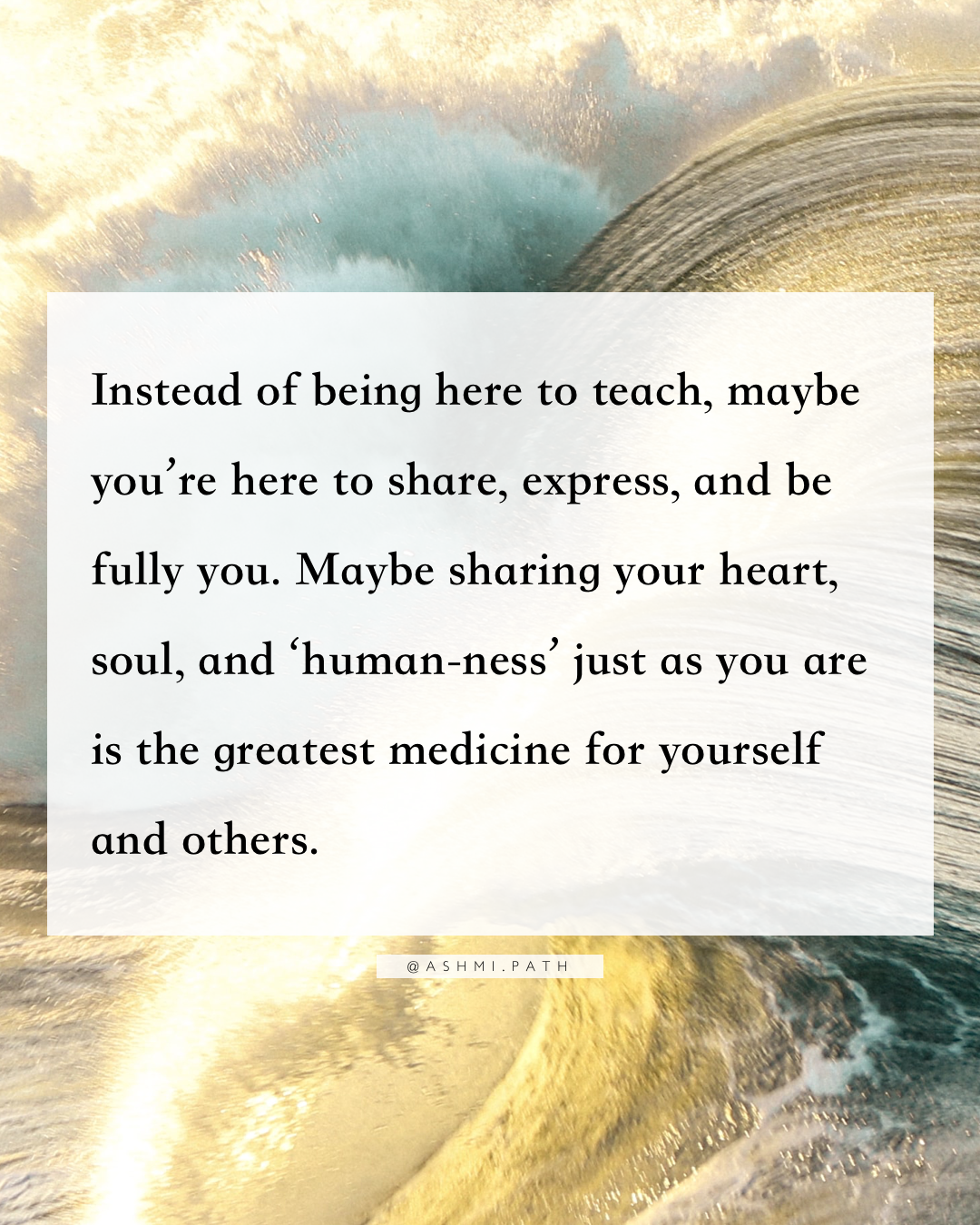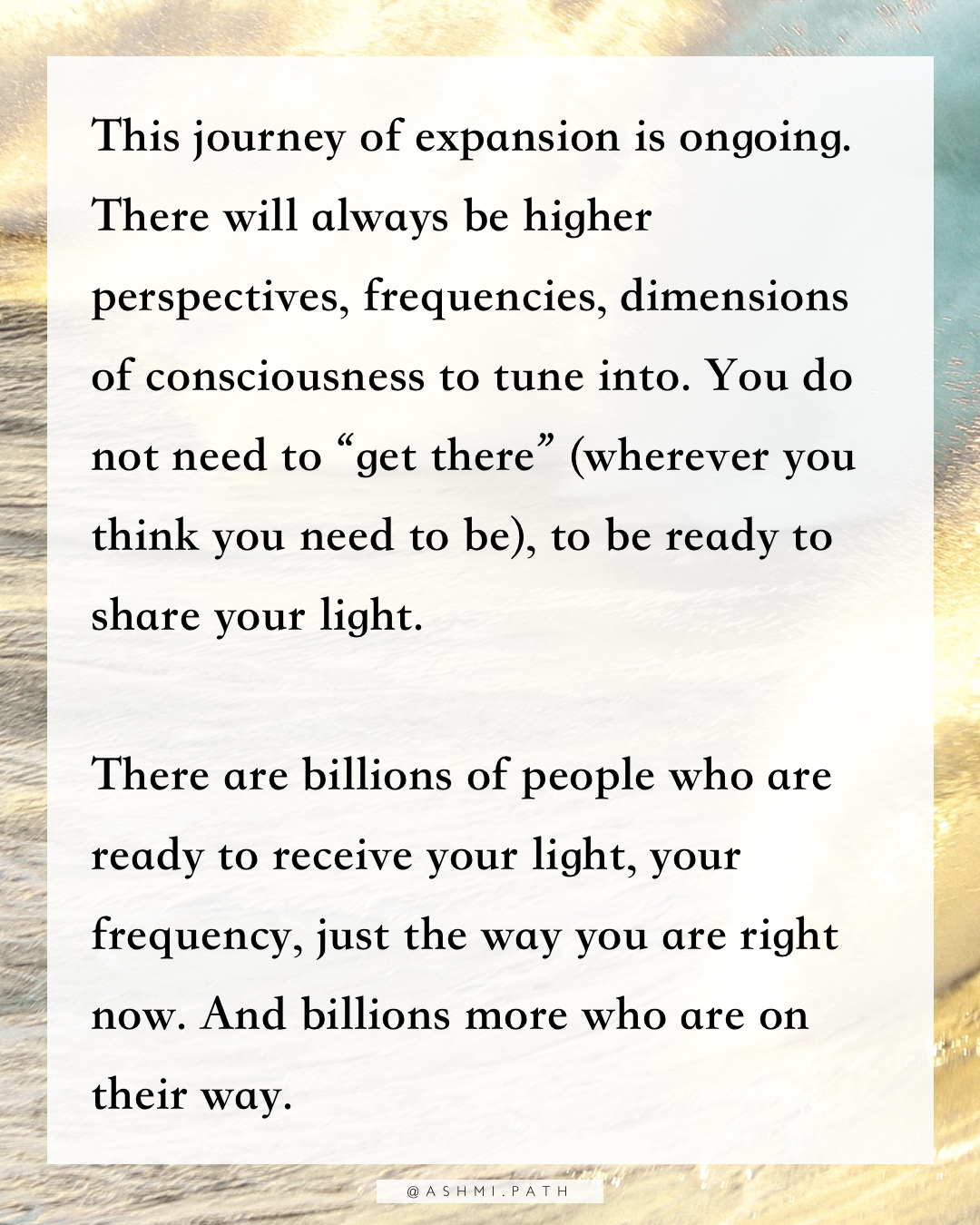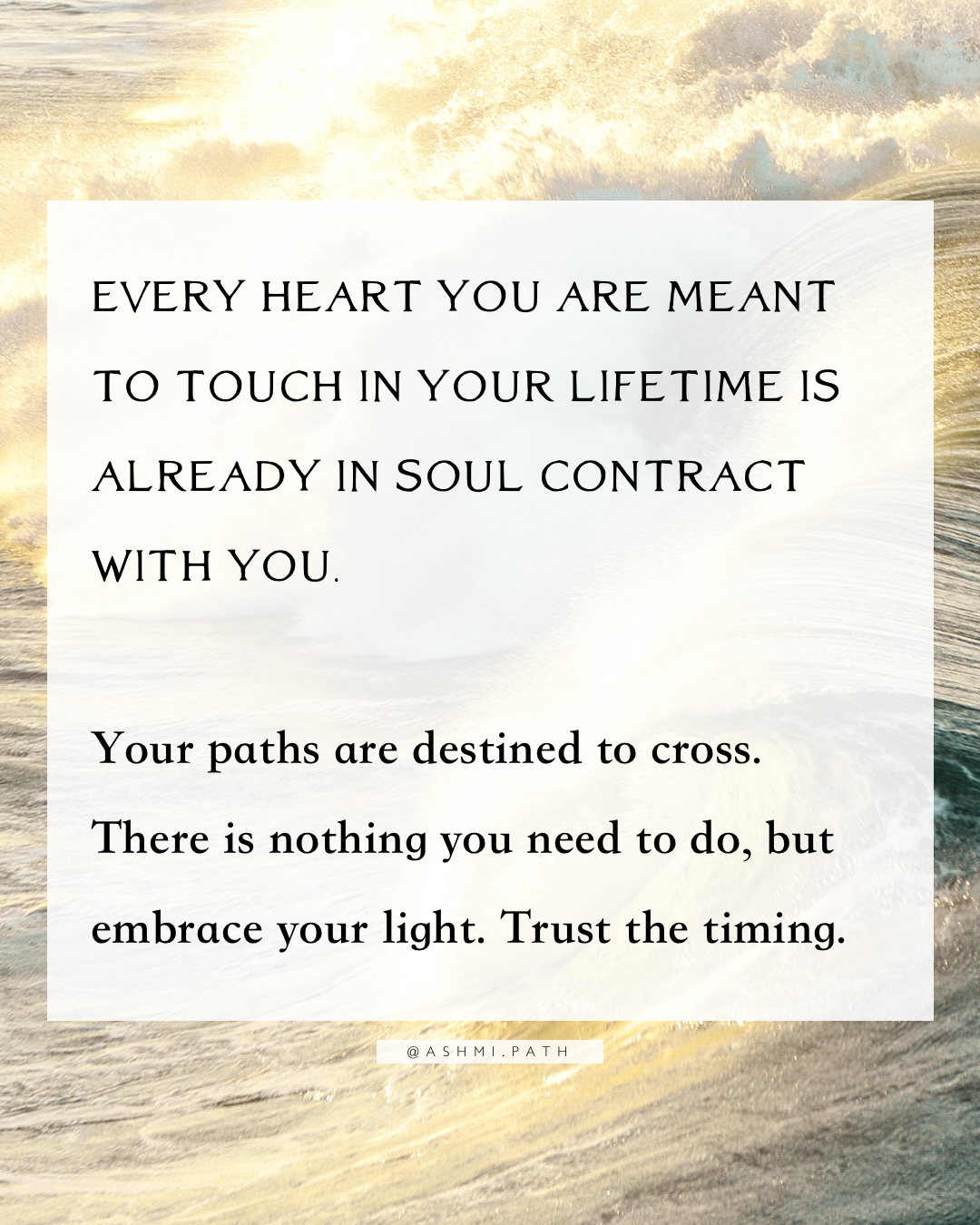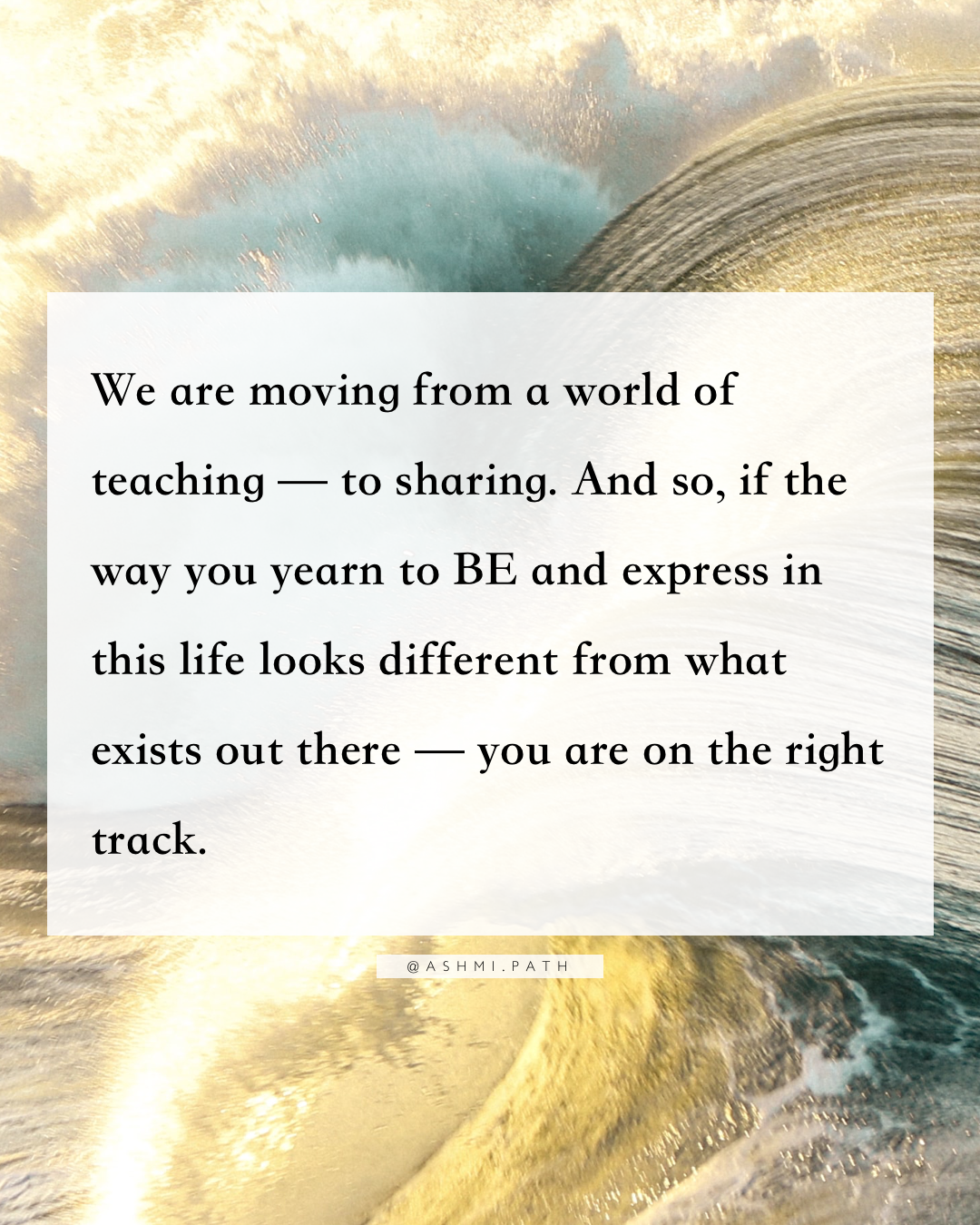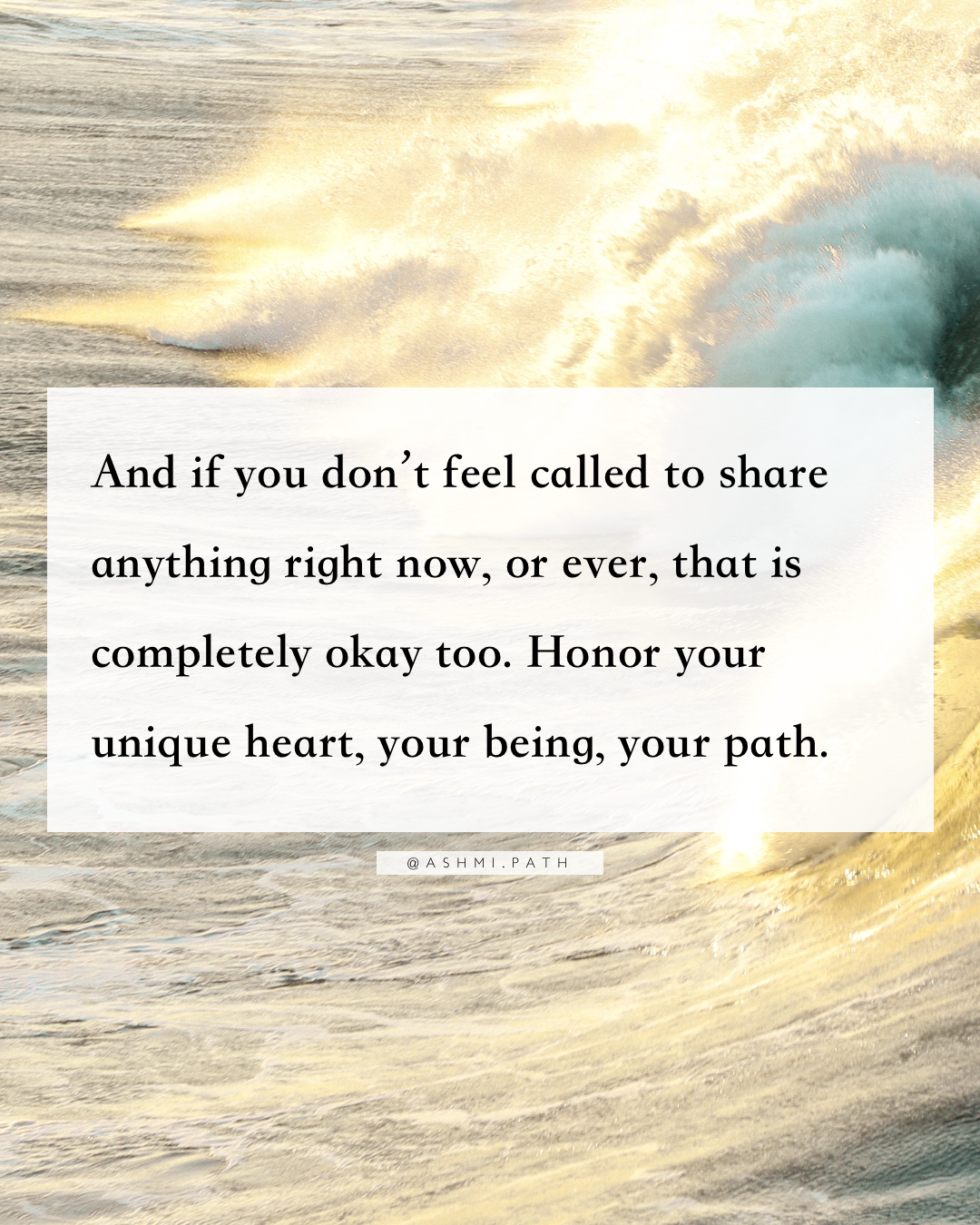 Hello friends!
Thank you for following along my journey and writing on here. As always, you can choose to receive emails daily or weekly.
You can access the archive of all IG posts here: https://www.ashmipath.com/tag/instagram-archive/
I recently shared an audio note on a special channeling experience I had recently for paid members here: https://www.ashmipath.com/audio-note-channeling-my-future-self-on-the-new-earth/
You can always upgrade your membership or sign in here: https://www.ashmipath.com/#/portal/
~~~
THE NEW WAVE OF WAYSHOWERS ARE CALLED TO SHARE, NOT BECAUSE OF THEIR EXPERTISE OR KNOWLEDGE — BUT BECAUSE OF THEIR HEART. THEIR LIGHT. THEIR HUMANITY.
THERE ARE MANY ON THIS PATH WHO ARE HERE TO TEACH.
But in order to 'teach' and be a light, they think they need to present a "put-together" version of themselves for others.
This creates a whole arena of teachers, presenting their best selves, hiding their "humanness" and vulnerabilities… And others look at them, thinking… "Well, I'm not that. They must have something I don't have." Or… "I can never be like that."
This creates a whole arena of people, thinking they need to improve themselves, gain more knowledge and credentials, or step into more confidence and mastery — in order to be worthy of sharing their light.
YOU ARE WORTHY OF SHARING YOUR LIGHT, JUST THE WAY YOU ARE RIGHT NOW.
It is beautiful to draw inspiration from others. It is beautiful to see their light. But remember — they are reflecting something beautiful in you. They are also human, also souls on this path — walking alongside you.
THE LIGHT YOU SEE IN OTHERS REFLECTS THE LIGHT THAT IS ALREADY IN YOU.
Instead of being here to teach, maybe you're here to share, express, and be fully you. Maybe sharing your heart, soul, and 'human-ness' just as you are is the greatest medicine for yourself and others.
This journey of expansion is ongoing. There will always be higher perspectives, frequencies, dimensions of consciousness to tune into. You do not need to "get there" (wherever you think you need to be), to be ready to share your light.
There are billions of people who are ready to receive your light, your frequency, just the way you are right now. And billions more who are on their way.
EVERY HEART YOU ARE MEANT TO TOUCH IN YOUR LIFETIME IS ALREADY IN SOUL CONTRACT WITH YOU. Your paths are destined to cross. There is nothing you need to do, but embrace your light. Trust the timing.
We are moving from a world of teaching — to sharing. And so, if the way you yearn to BE and express in this life looks different from what exists out there — you are on the right track.
And if you don't feel called to share anything right now, or ever, that is completely okay too. Honor your unique heart, your being, your path.
Written with love,
Ashmi