The Unexpected Fears Around Connecting More Deeply With Your Soul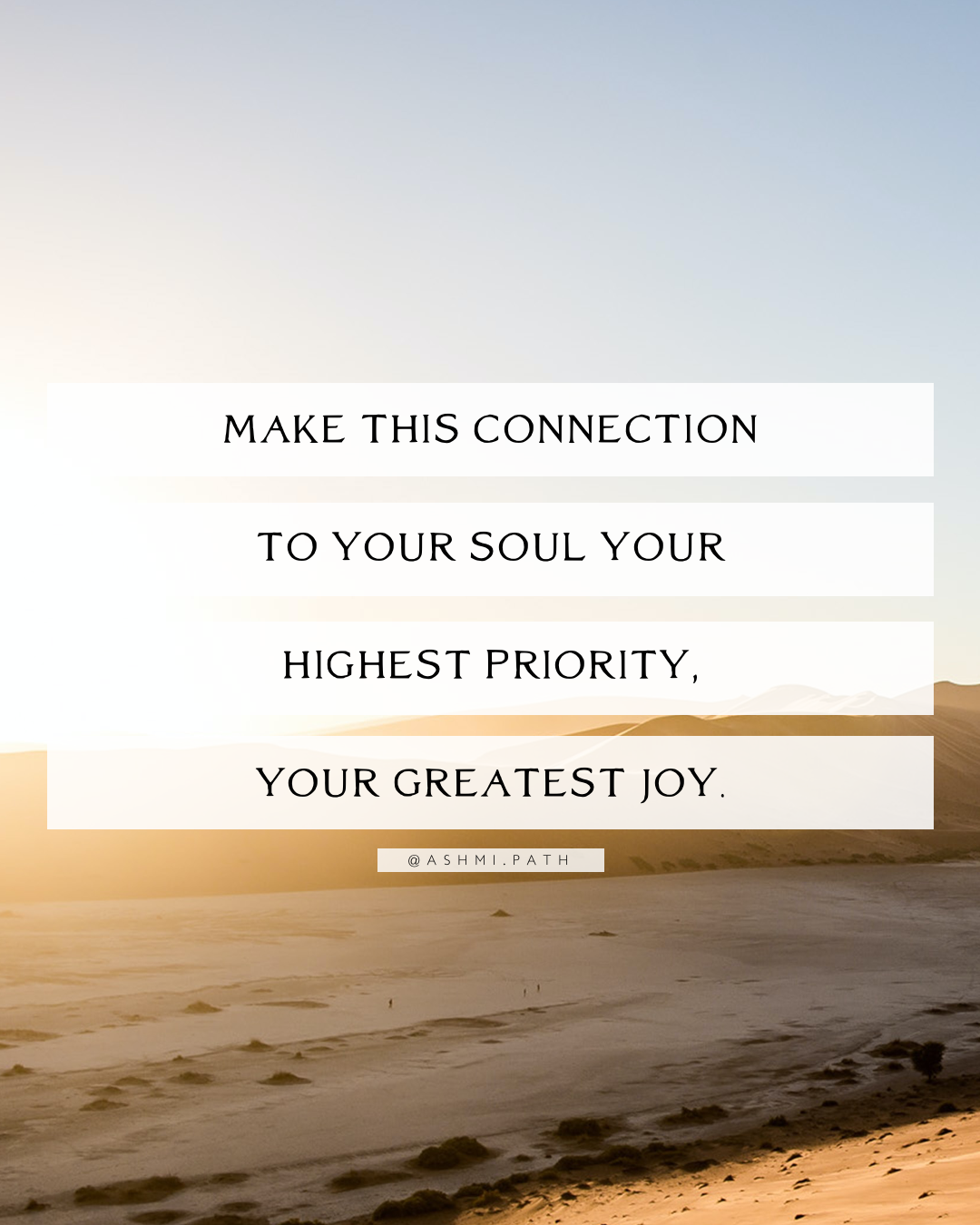 What are your fears around connecting more deeply?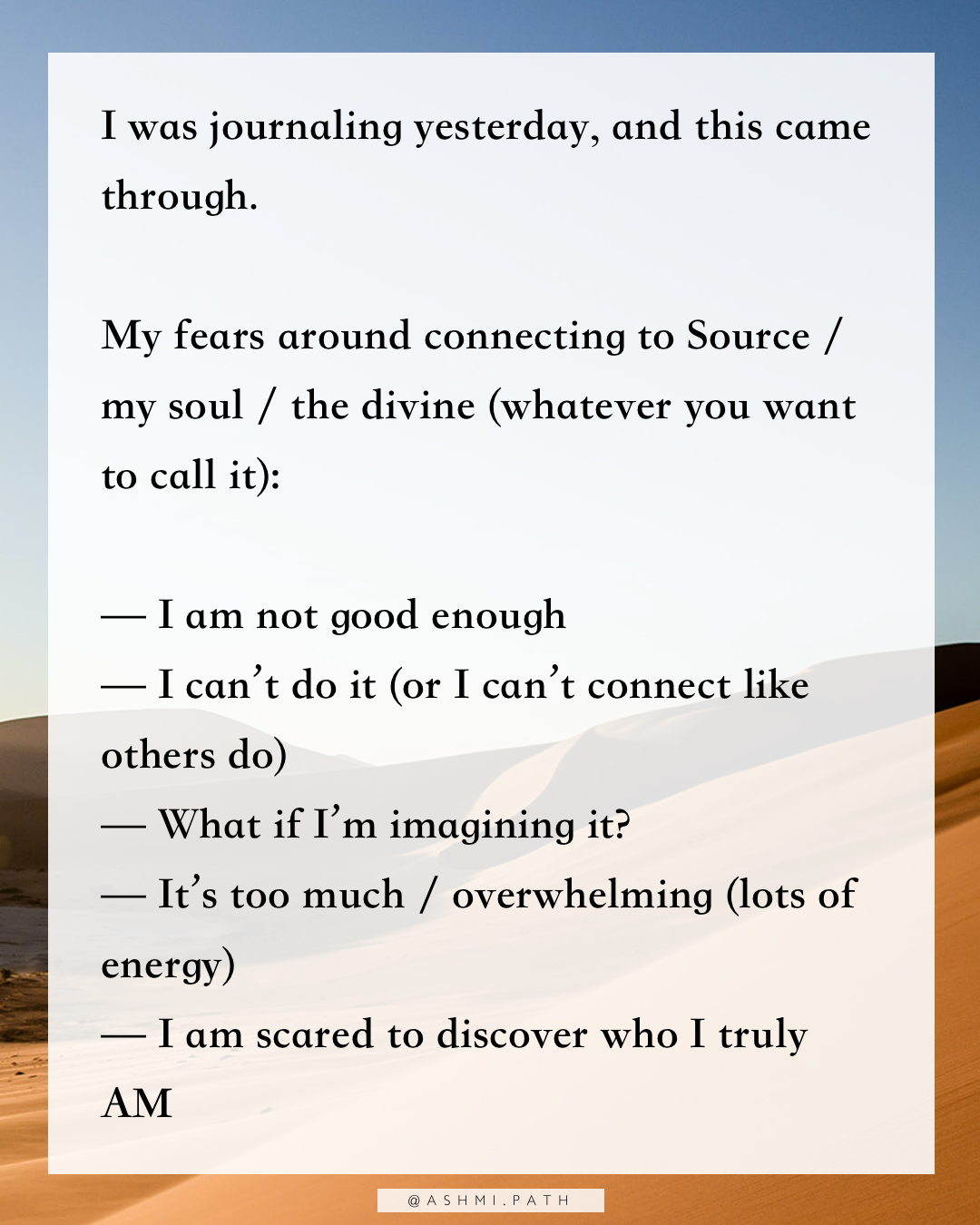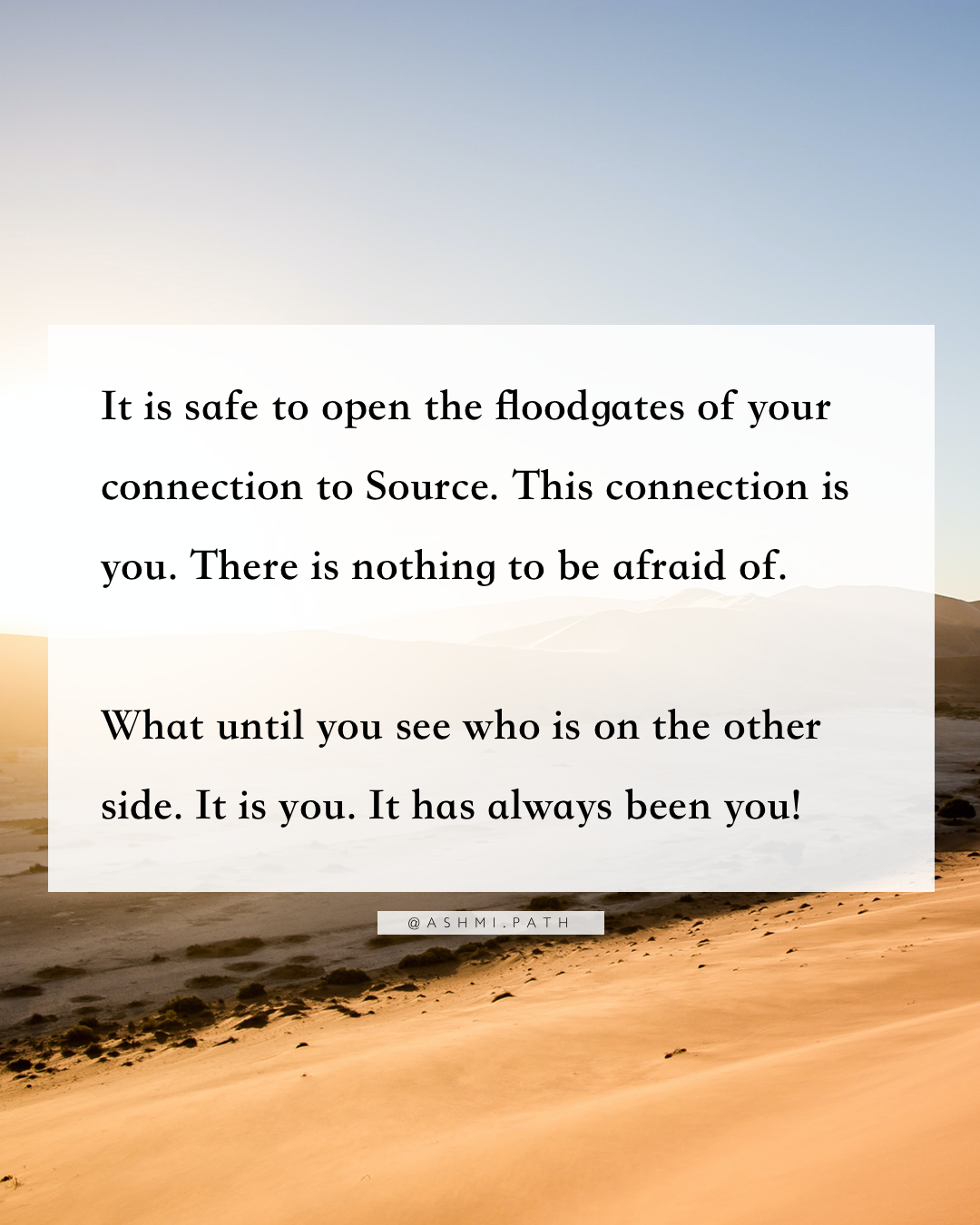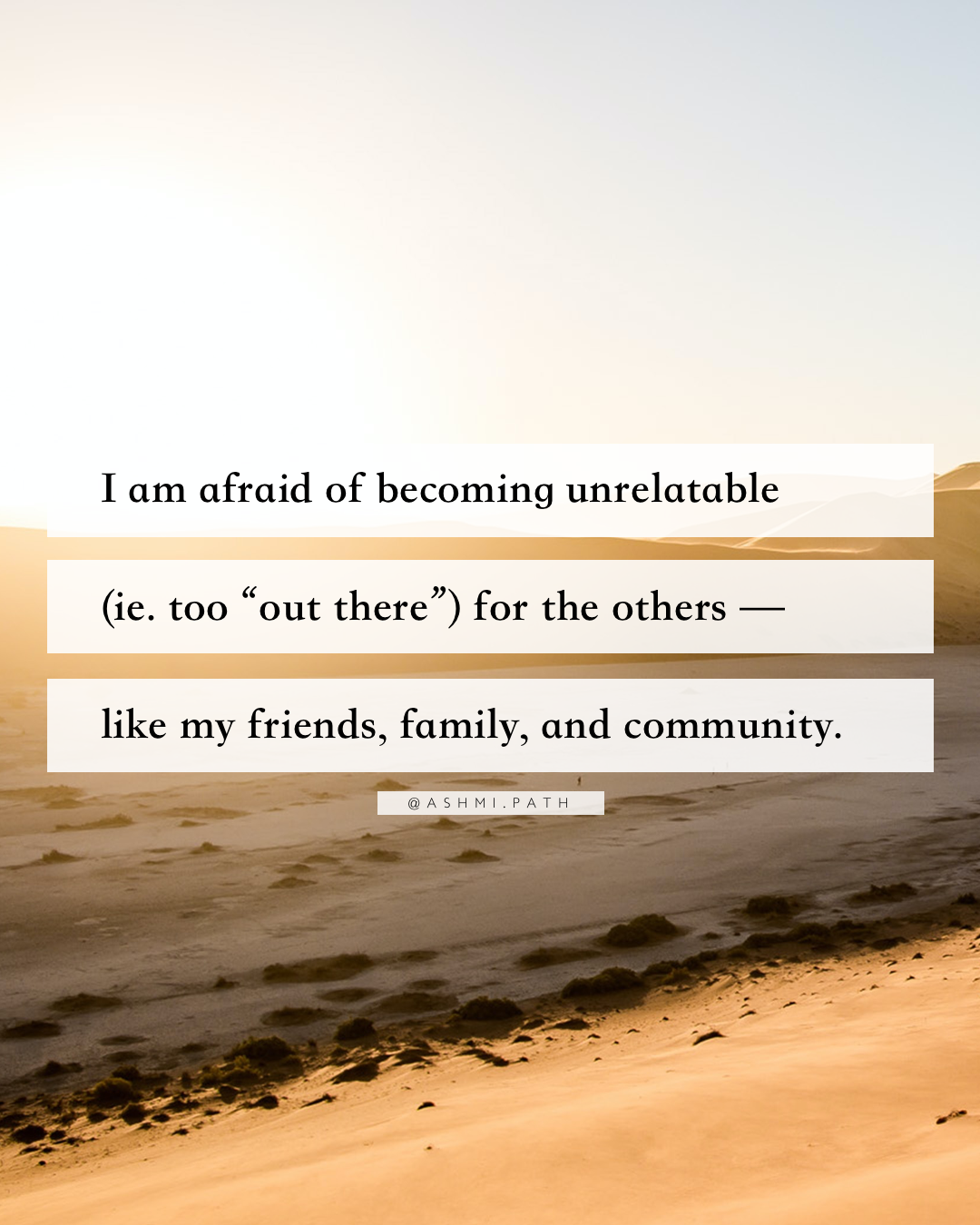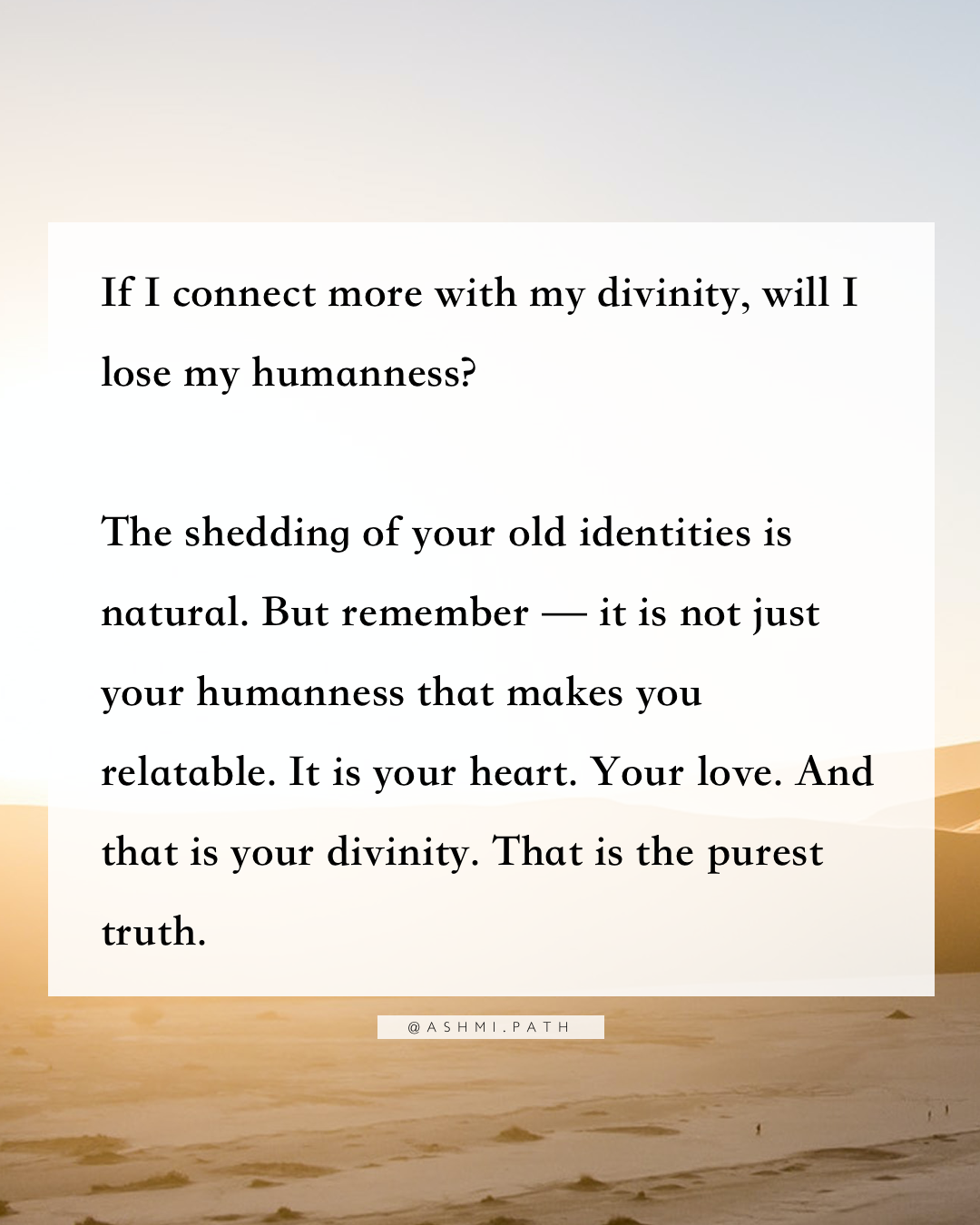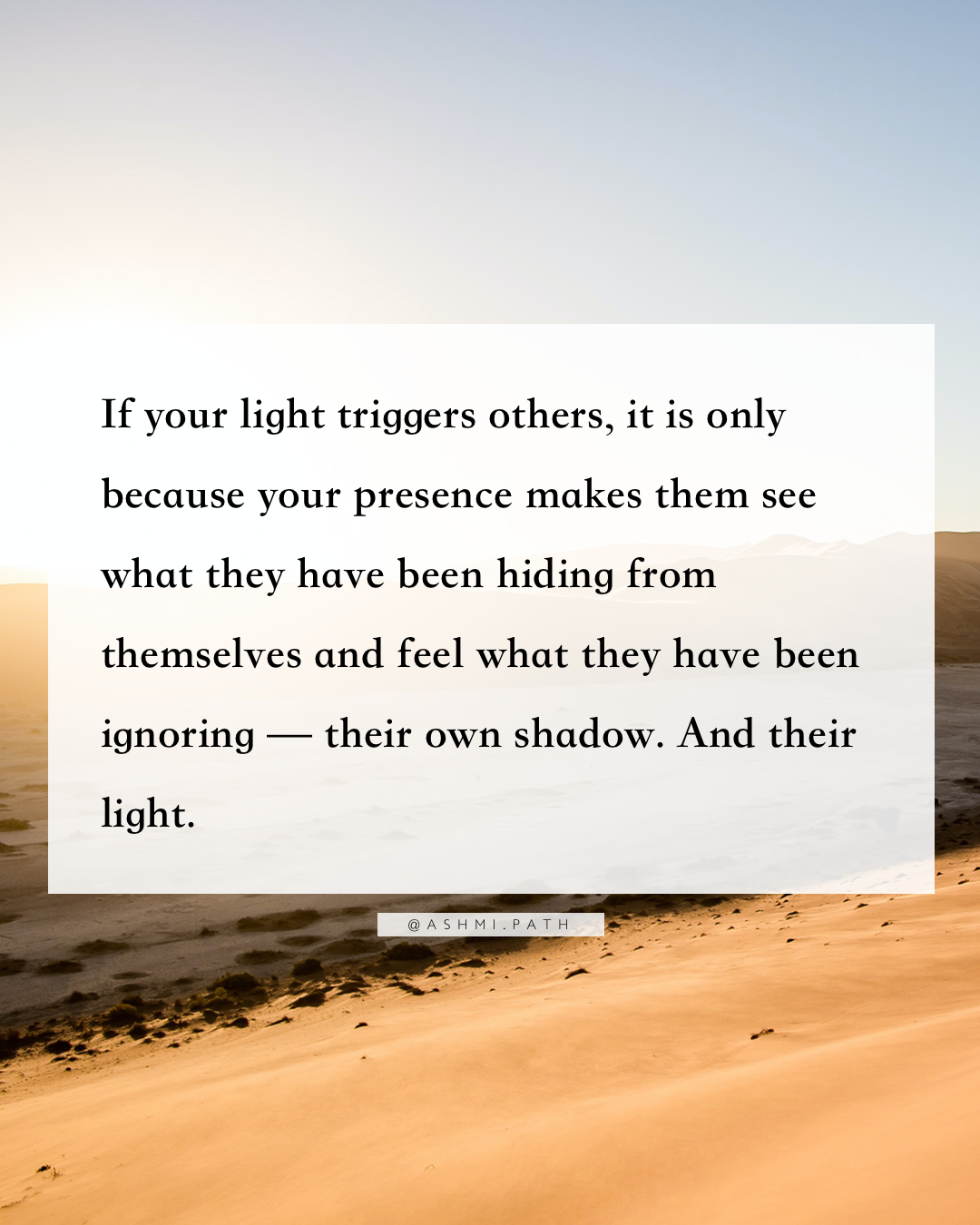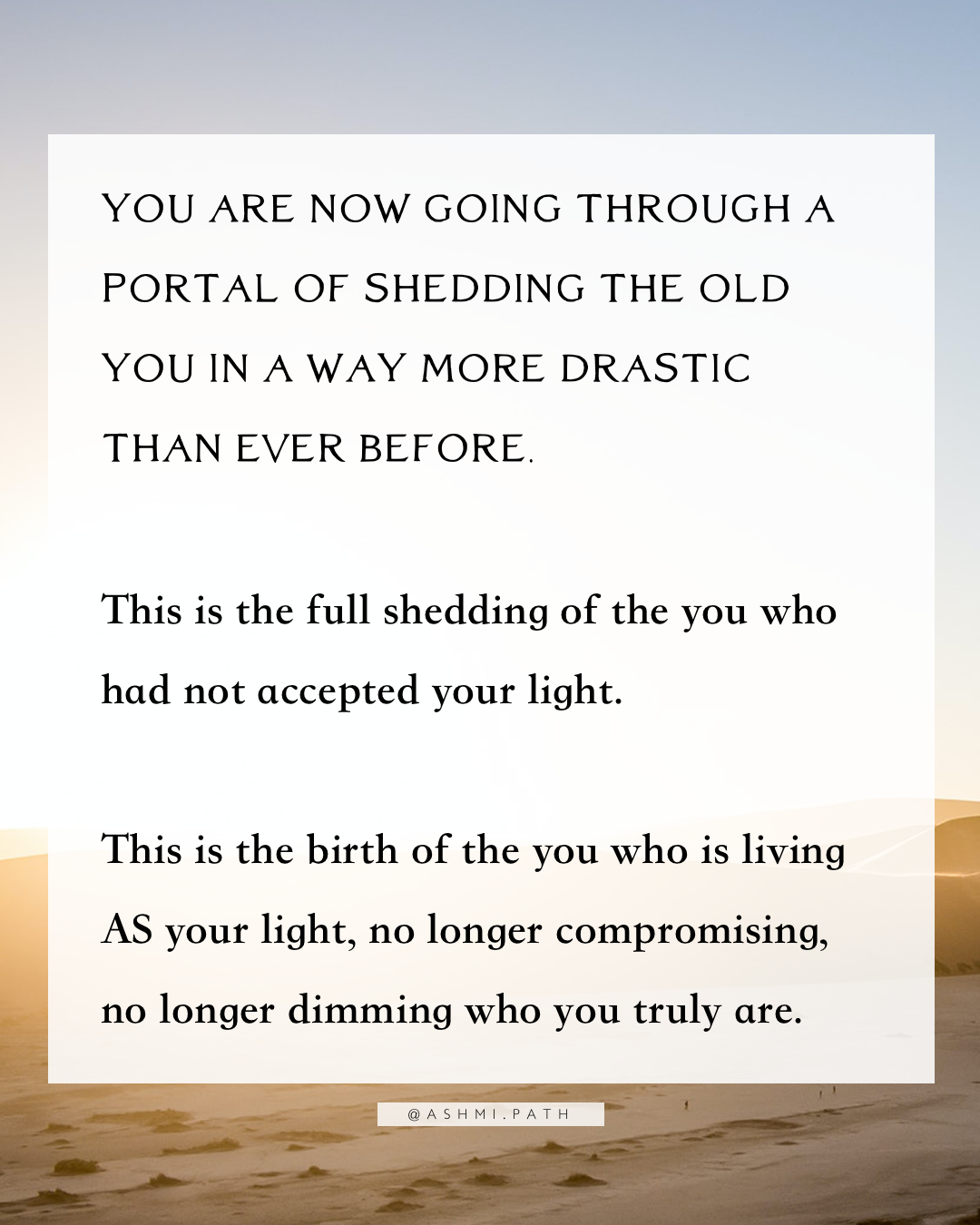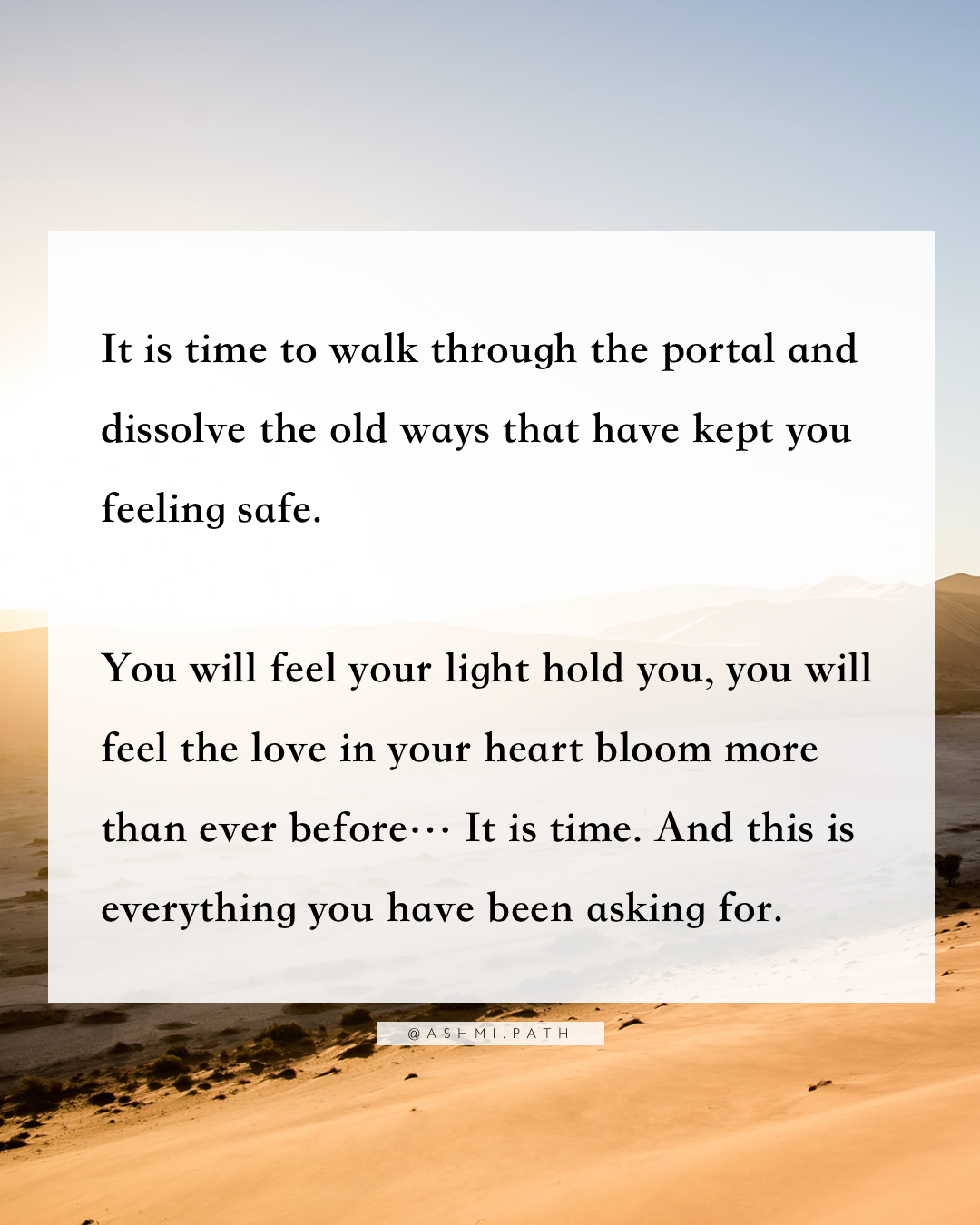 MAKE THIS CONNECTION TO YOUR SOUL YOUR HIGHEST PRIORITY, YOUR GREATEST JOY.
I was journaling yesterday, and this came through.
My fears around connecting to Source / my soul / the divine (whatever you want to call it):
— I am not good enough
— I can't do it (or I can't connect like others do)
— What if I'm imagining it?
— It's too much / overwhelming (lots of energy)
— I am scared to discover who I truly AM
It is safe to open the floodgates of your connection to Source. This connection is you. There is nothing to be afraid of.
What until you see who is on the other side. It is you. It has always been you!
I am afraid of becoming unrelatable (ie. too "out there") for the others — like my friends, family, and community.
If I connect more with my divinity, will I lose my humanness?
The shedding of your old identities is natural. But remember — it is not just your humanness that makes you relatable. It is your heart. Your love. And that is your divinity. That is the purest truth.
If your light triggers others, it is only because your presence makes them see what they have been hiding from themselves and feel what they have been ignoring — their own shadow. And their light.
YOU ARE NOW GOING THROUGH A PORTAL OF SHEDDING THE OLD YOU IN A WAY MORE DRASTIC THAN EVER BEFORE.
This is the full shedding of the you who had not accepted your light.
This is the birth of the you who is living AS your light, no longer compromising, no longer dimming who you truly are.
It is time to walk through the portal and dissolve the old ways that have kept you feeling safe. You will feel your light hold you, you will feel the love in your heart bloom more than ever before… It is time. And this is everything you have been asking for.
Written with love,
Ashmi