This Phase of Awakening We Are In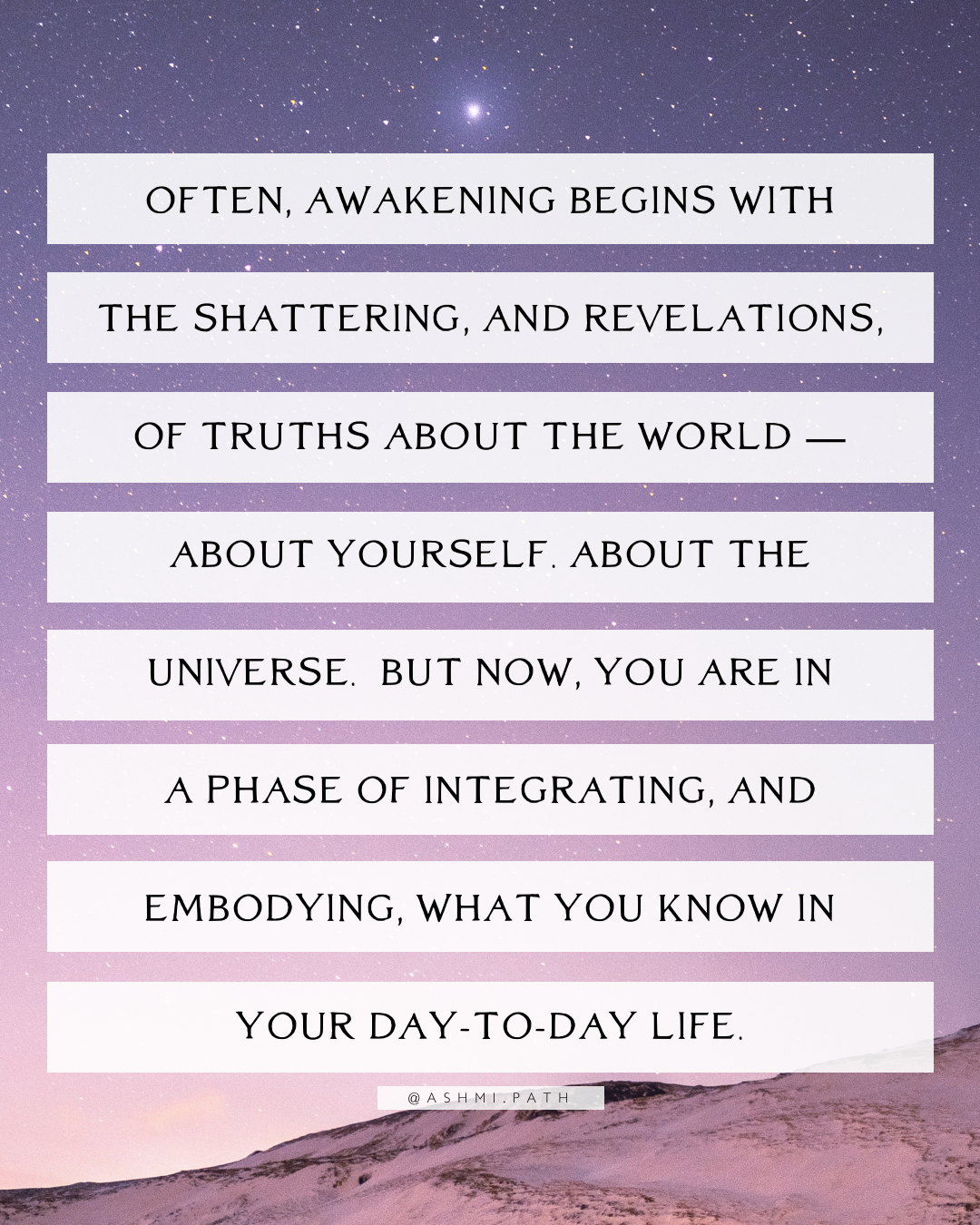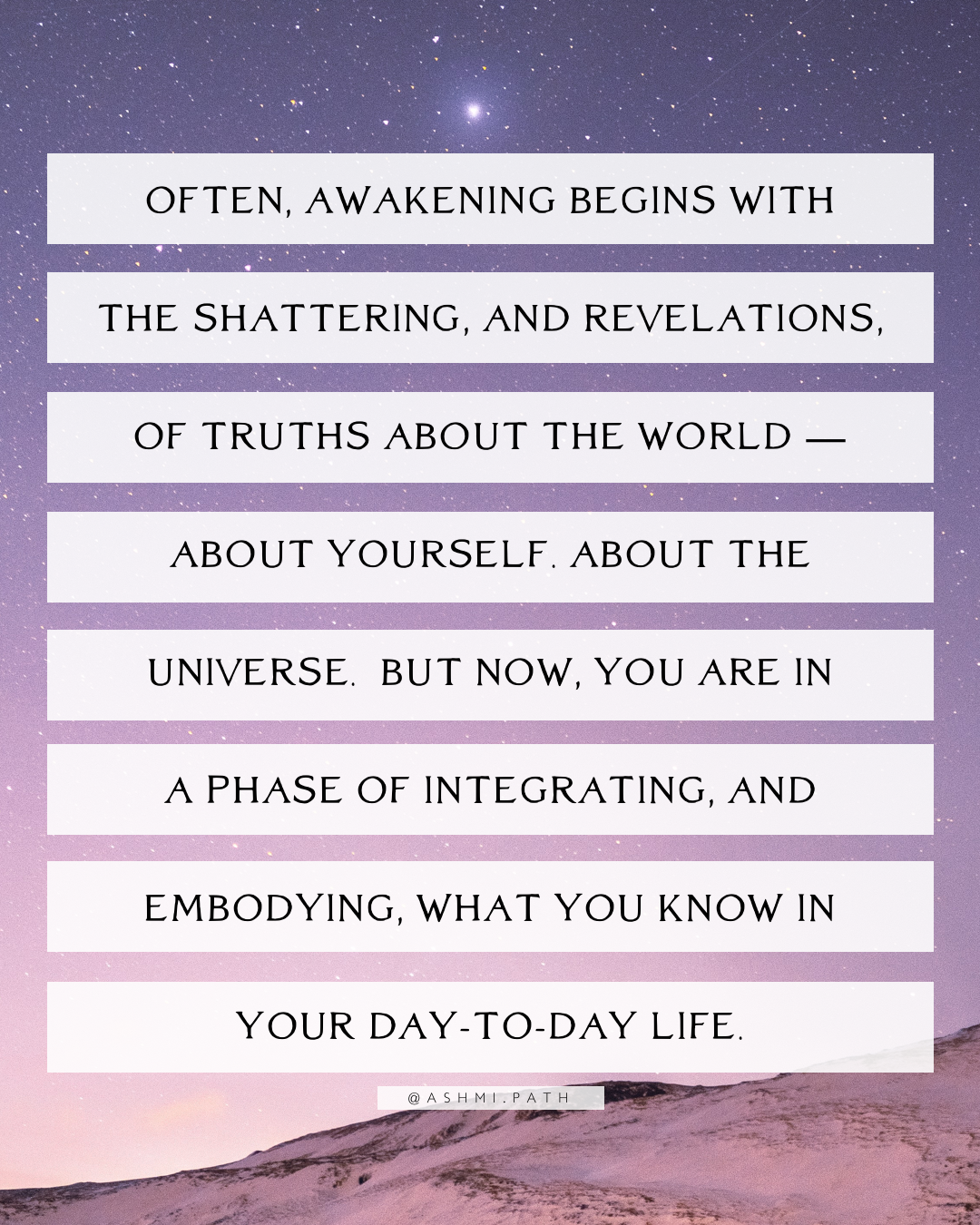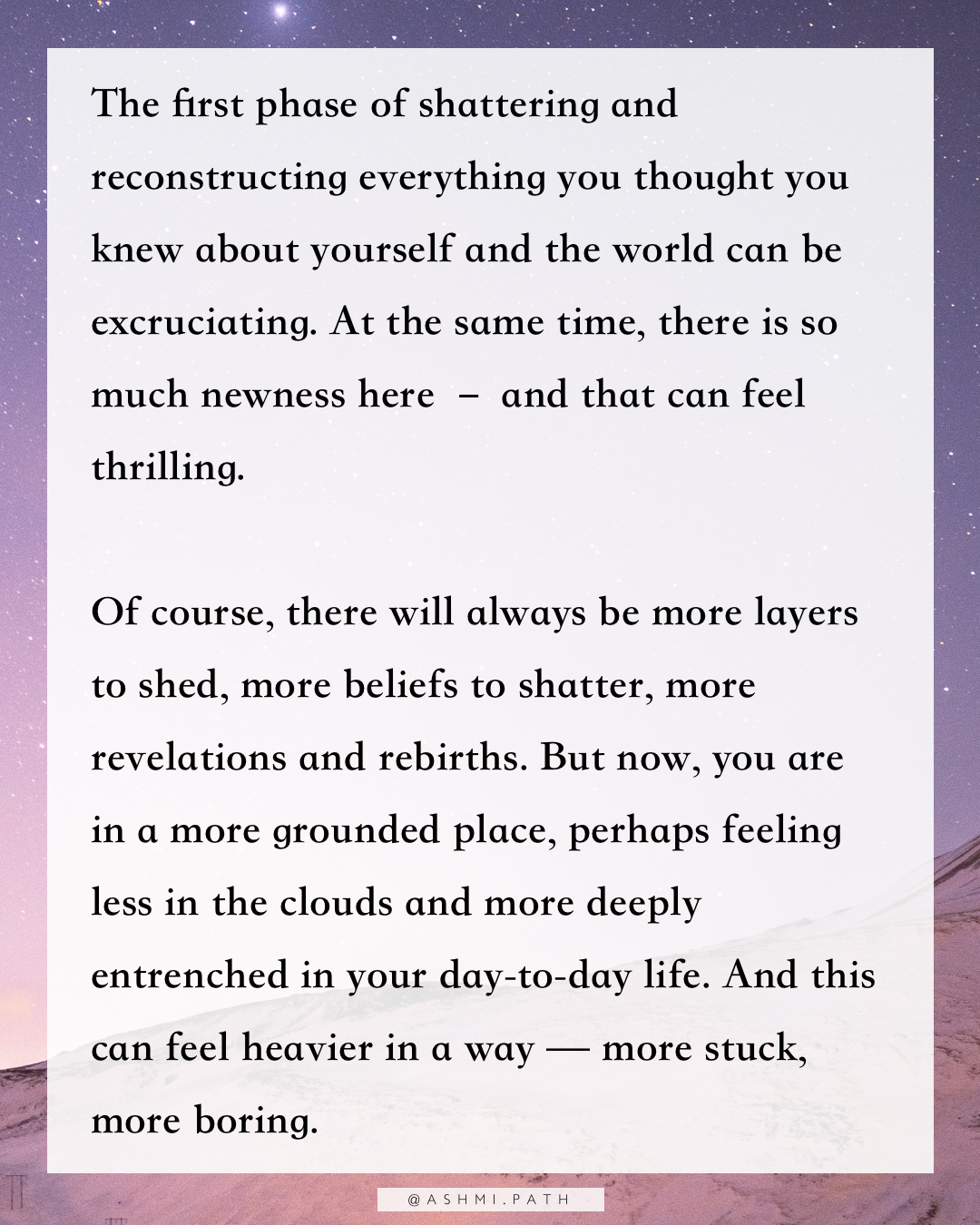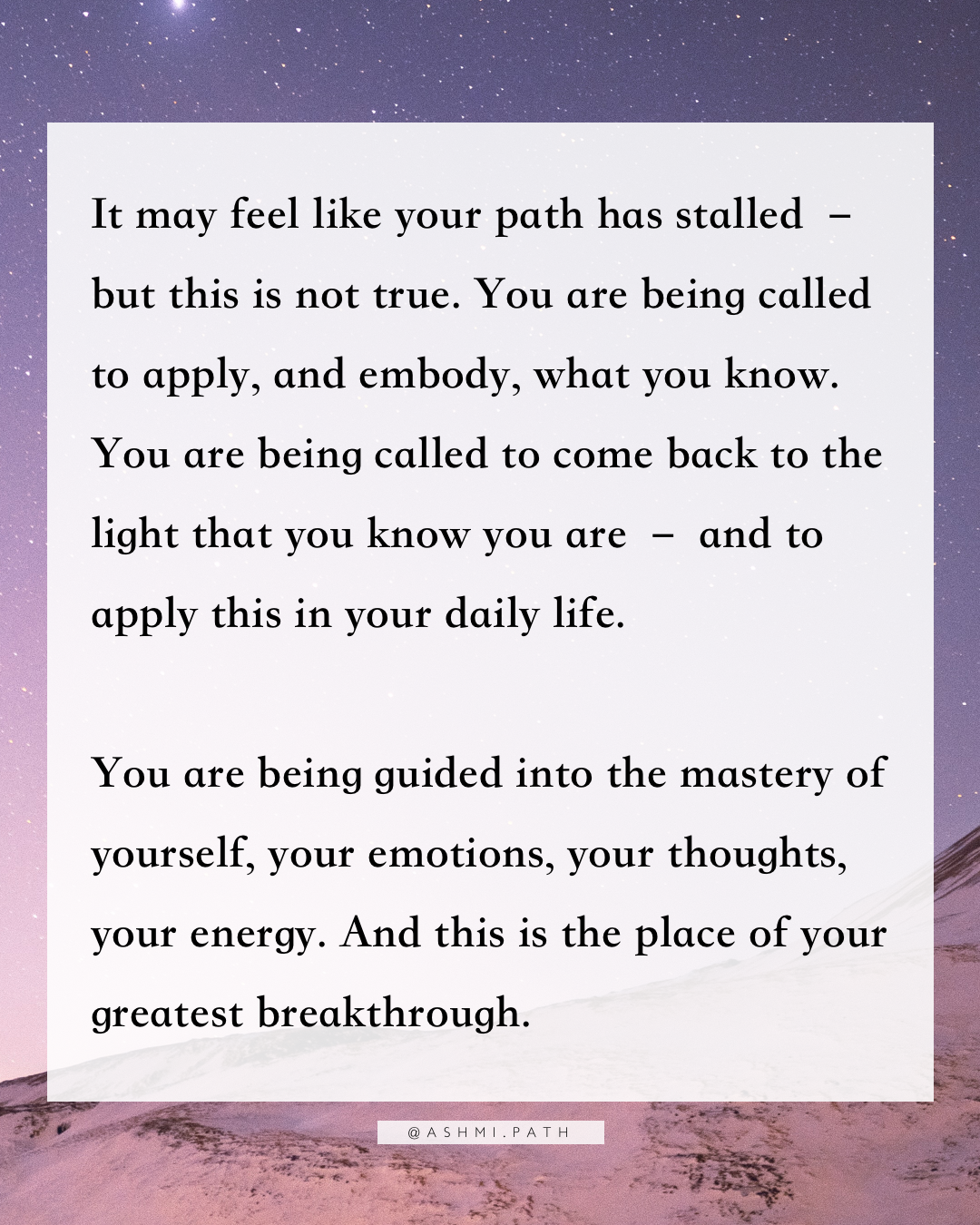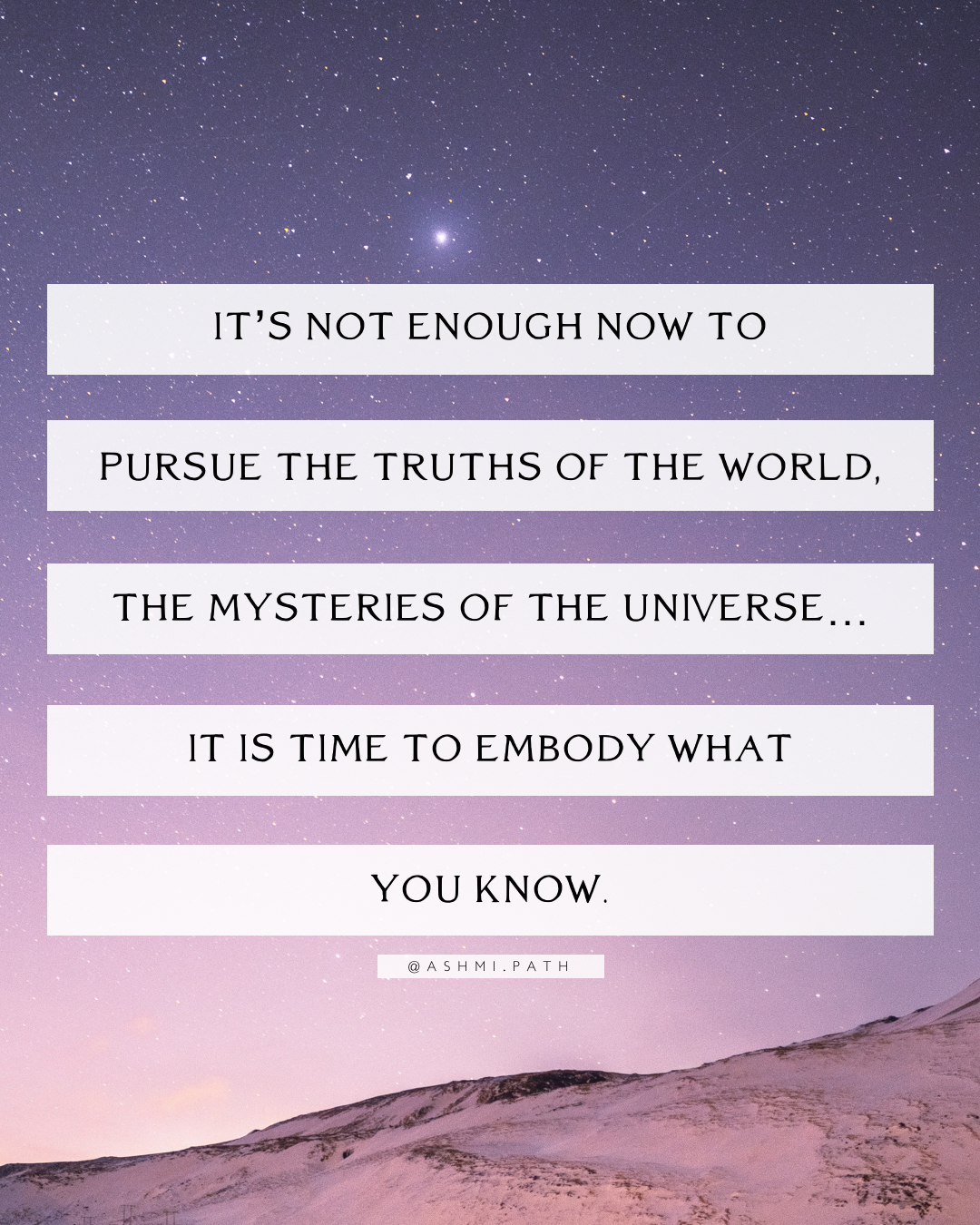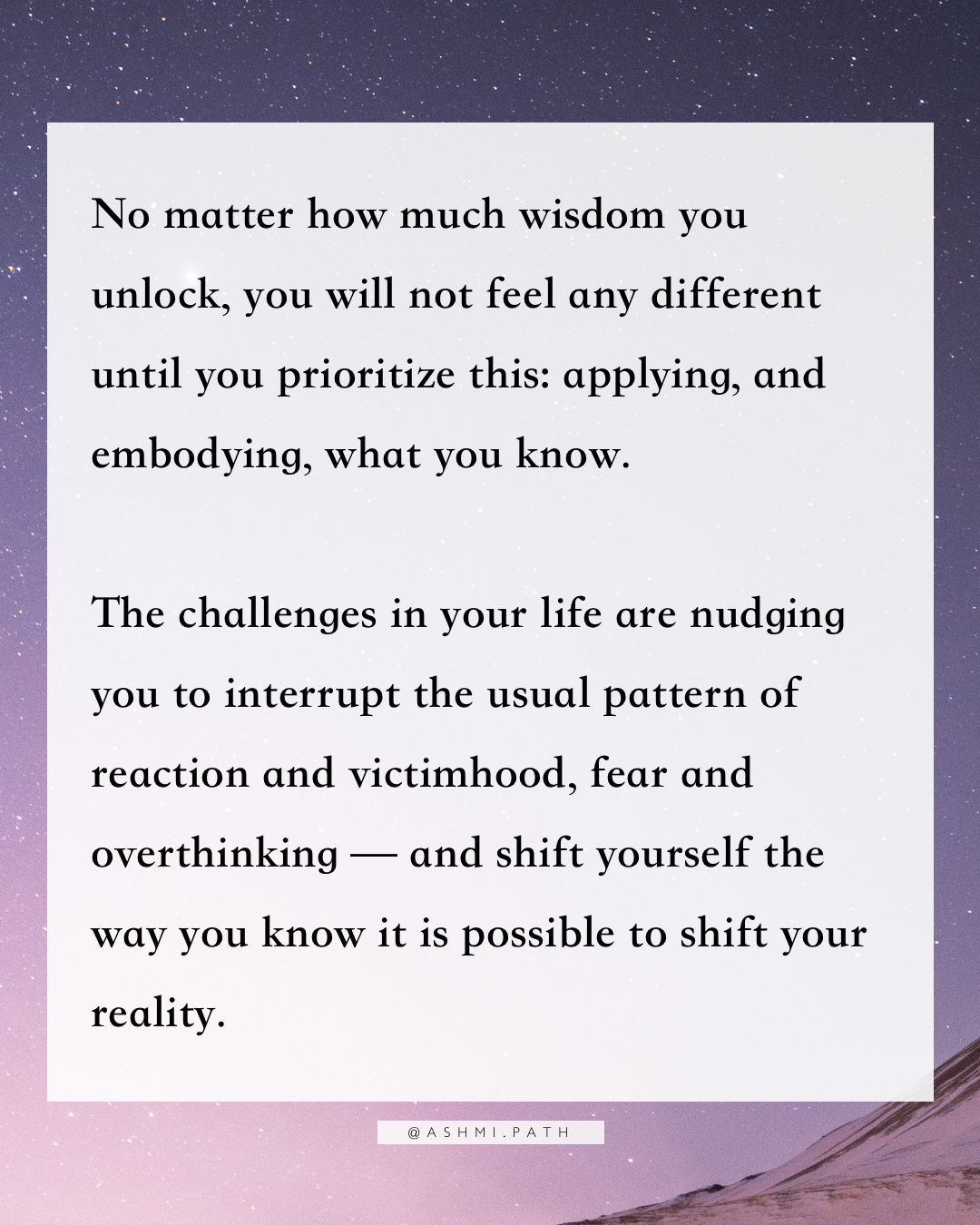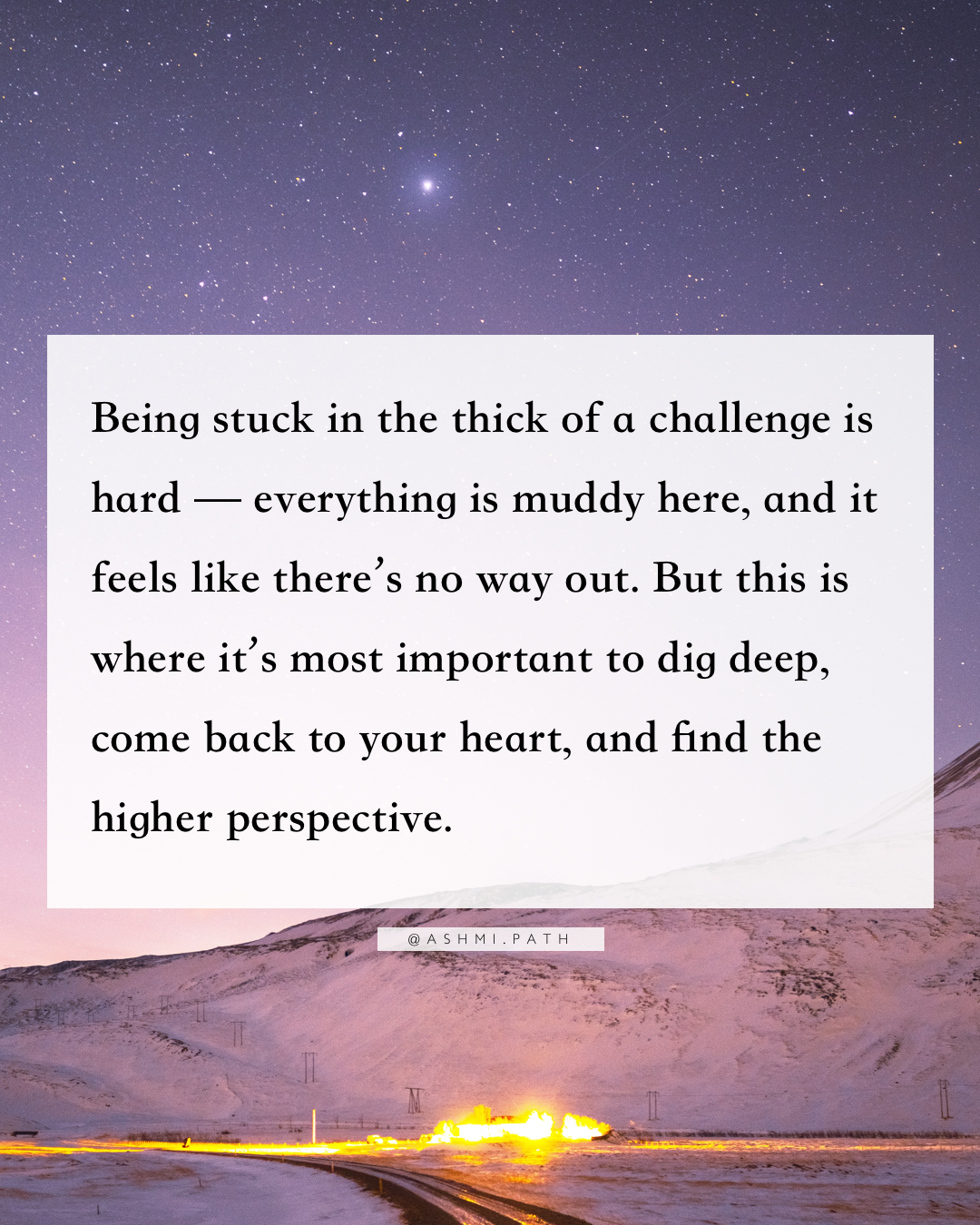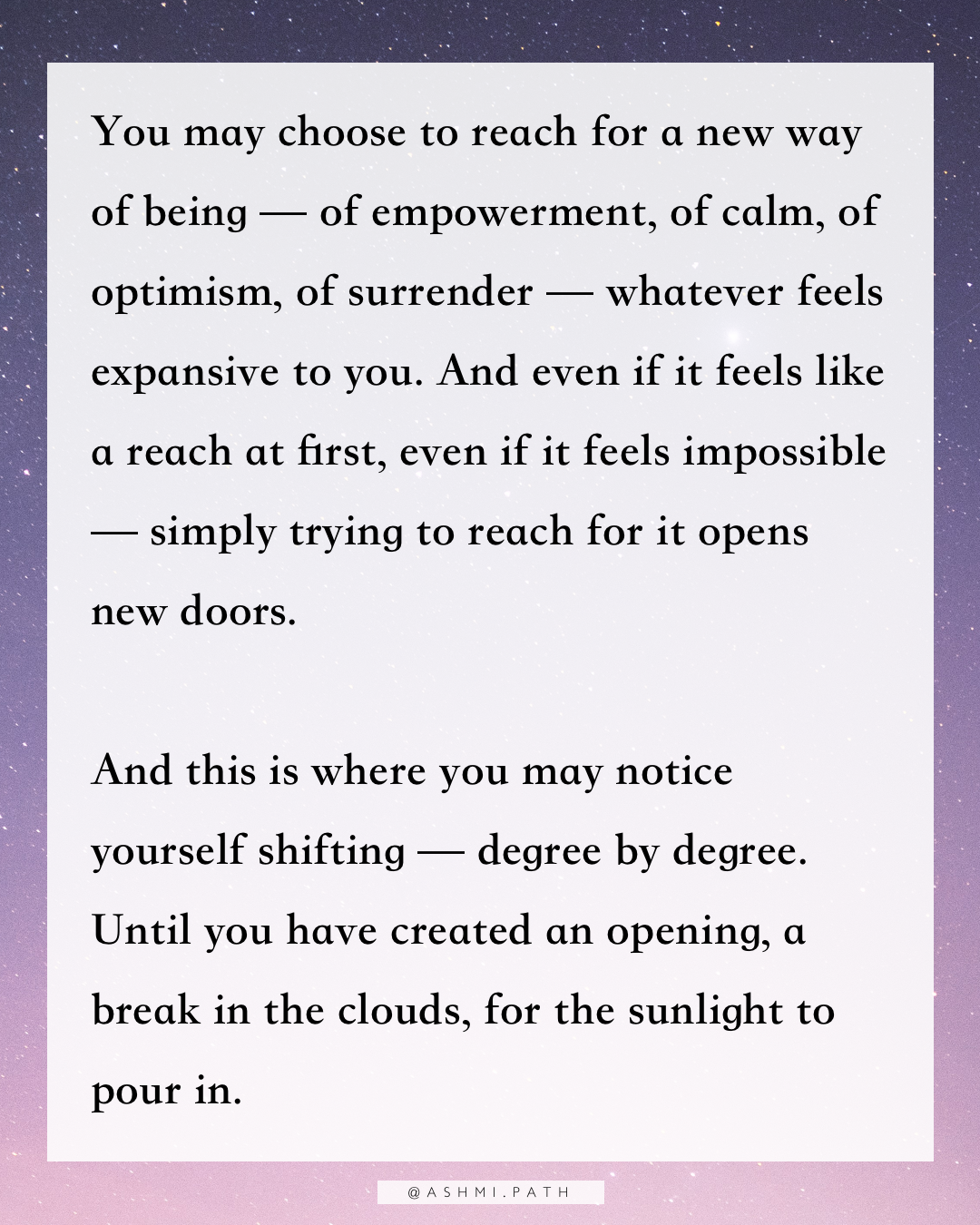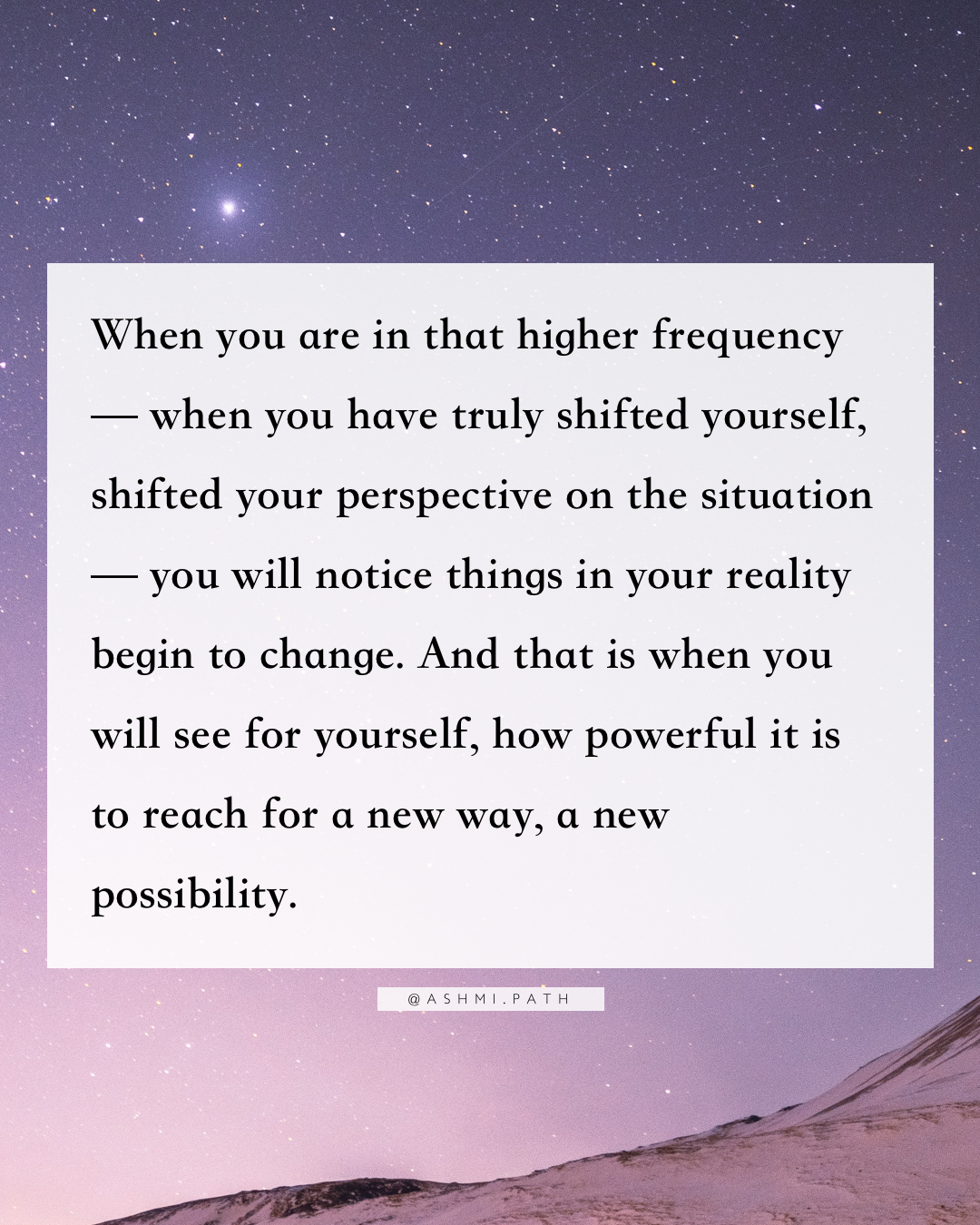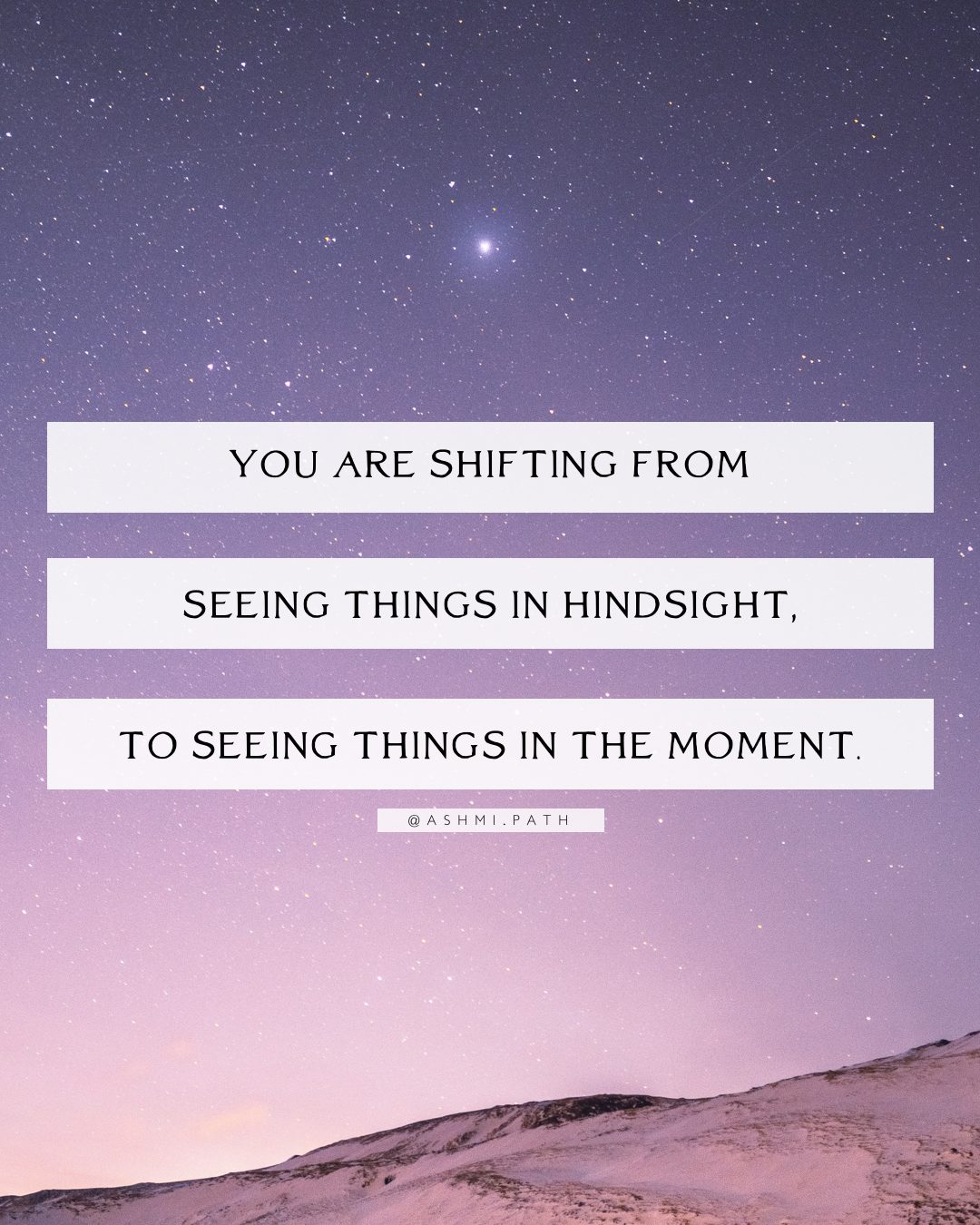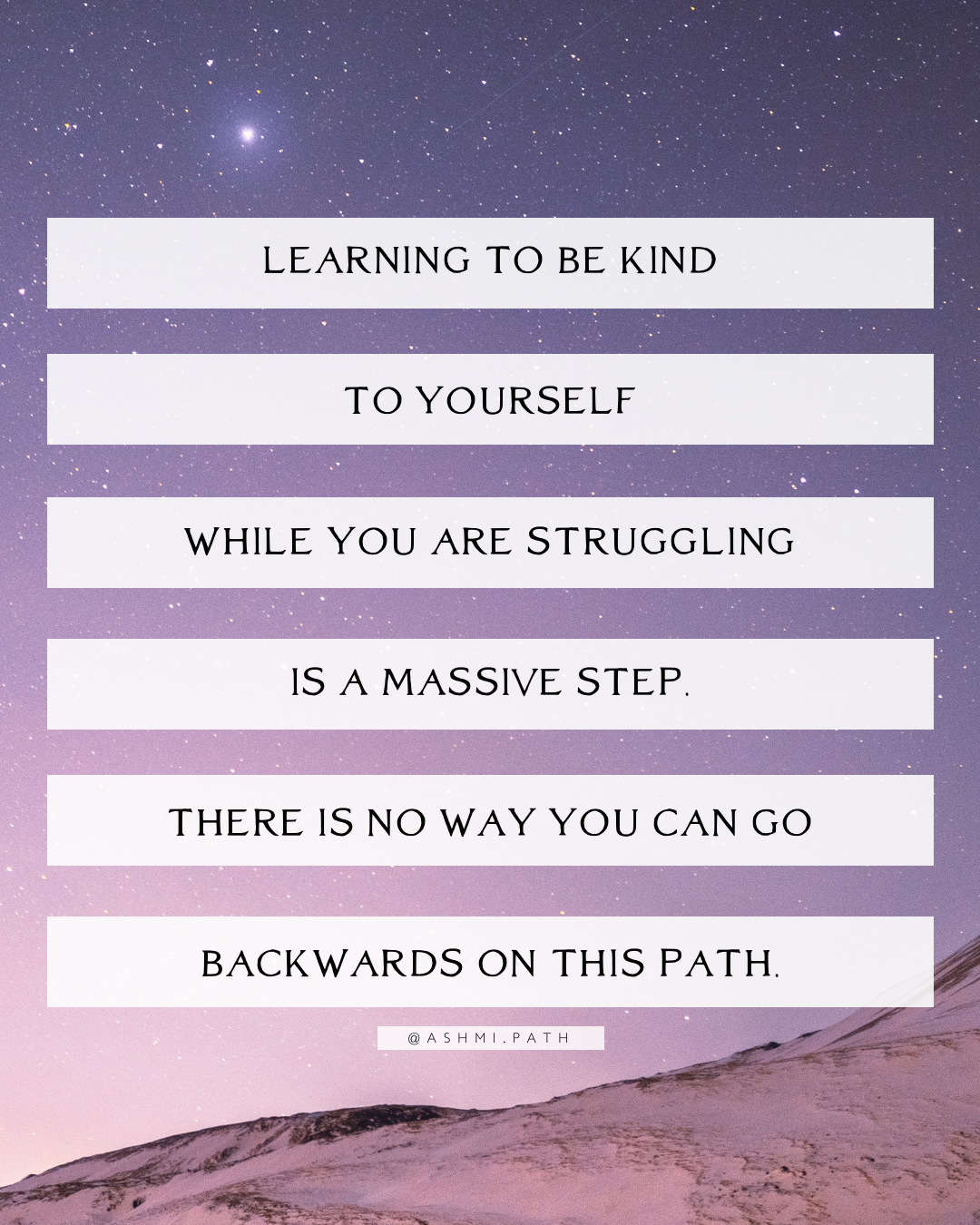 OFTEN, AWAKENING BEGINS WITH THE SHATTERING, AND REVELATIONS, OF TRUTHS ABOUT THE WORLD — ABOUT YOURSELF. ABOUT THE UNIVERSE.
BUT NOW, YOU ARE IN A PHASE OF INTEGRATING, AND EMBODYING, WHAT YOU KNOW IN YOUR DAY-TO-DAY LIFE.
The first phase of shattering and reconstructing everything you thought you knew about yourself and the world can be excruciating. At the same time, there is so much newness here – and that can feel thrilling.
Of course, there will always be more layers to shed, more beliefs to shatter, more revelations and rebirths. But now, you are in a more grounded place, perhaps feeling less in the clouds and more deeply entrenched in your day-to-day life. And this can feel heavier in a way — more stuck, more boring.
It may feel like your path has stalled – but this is not true. You are being called to apply, and embody, what you know. You are being called to come back to the light that you know you are – and to apply this in your daily life.
You are being guided into the mastery of yourself, your emotions, your thoughts, your energy. And this is the place of your greatest breakthrough.
IT'S NOT ENOUGH NOW TO PURSUE THE TRUTHS OF THE WORLD, THE MYSTERIES OF THE UNIVERSE…
IT IS TIME TO EMBODY WHAT YOU KNOW.
No matter how much wisdom you unlock, you will not feel any different until you prioritize this: applying, and embodying, what you know.
The challenges in your life are nudging you to interrupt the usual pattern of reaction and victimhood, fear and overthinking — and shift yourself the way you know it is possible to shift your reality.
Being stuck in the thick of a challenge is hard — everything is muddy here, and it feels like there's no way out. But this is where it's most important to dig deep, come back to your heart, and find the higher perspective.
You may choose to reach for a new way of being — of empowerment, of calm, of optimism, of surrender — whatever feels expansive to you. And even if it feels like a reach at first, even if it feels impossible — simply trying to reach for it opens new doors.
And this is where you may notice yourself shifting — degree by degree. Until you have created an opening, a break in the clouds, for the sunlight to pour in.
When you are in that higher frequency — when you have truly shifted yourself, shifted your perspective on the situation — you will notice things in your reality begin to change. And that is when you will see for yourself, how powerful it is to reach for a new way, a new possibility.
You are shifting from seeing things in hindsight, to seeing things in the moment.
LEARNING TO BE KIND TO YOURSELF WHILE YOU ARE STRUGGLING IS A MASSIVE STEP.
THERE IS NO WAY YOU CAN GO BACKWARDS ON THIS PATH.
Written with love,
Ashmi