When You are Stuck Overthinking...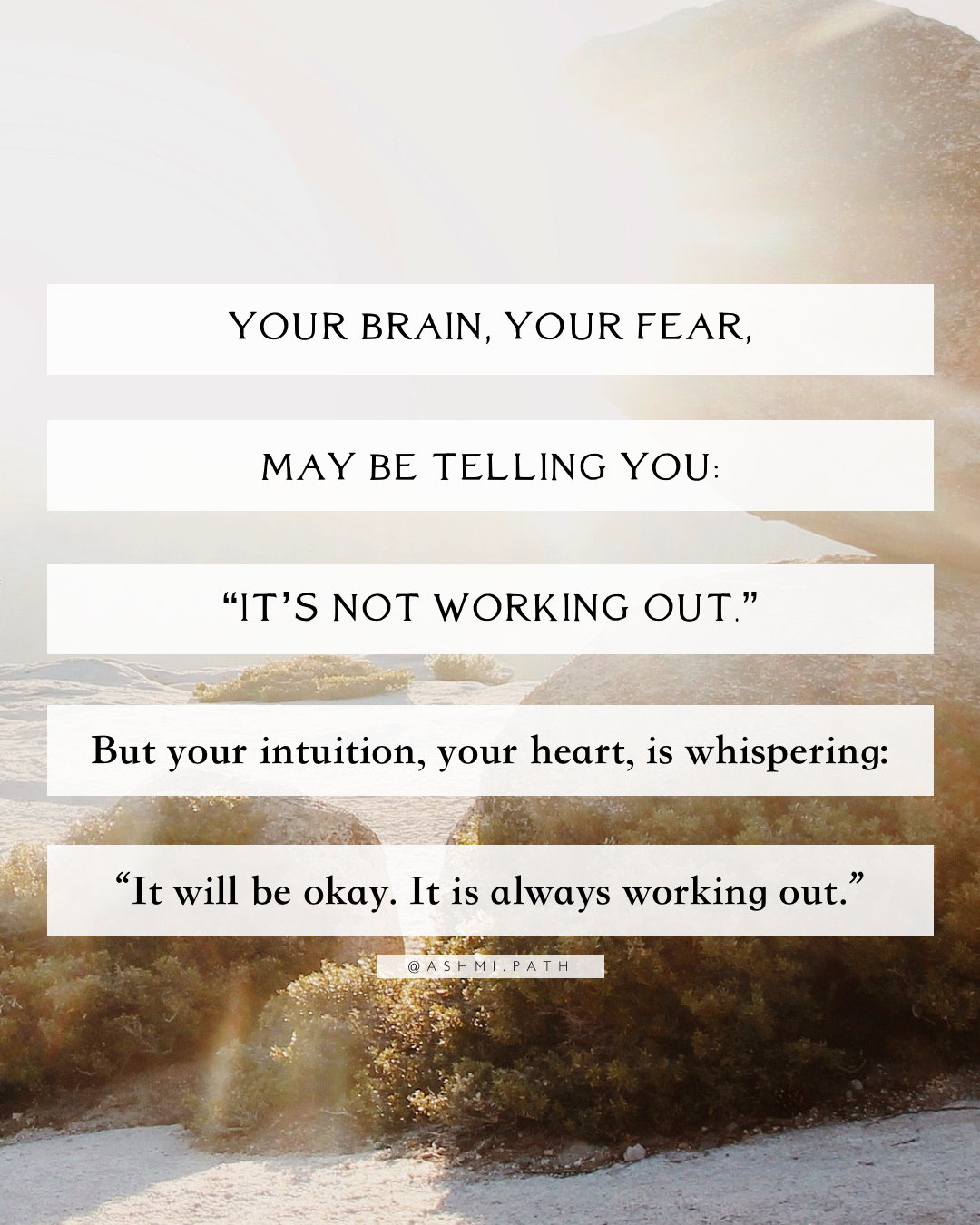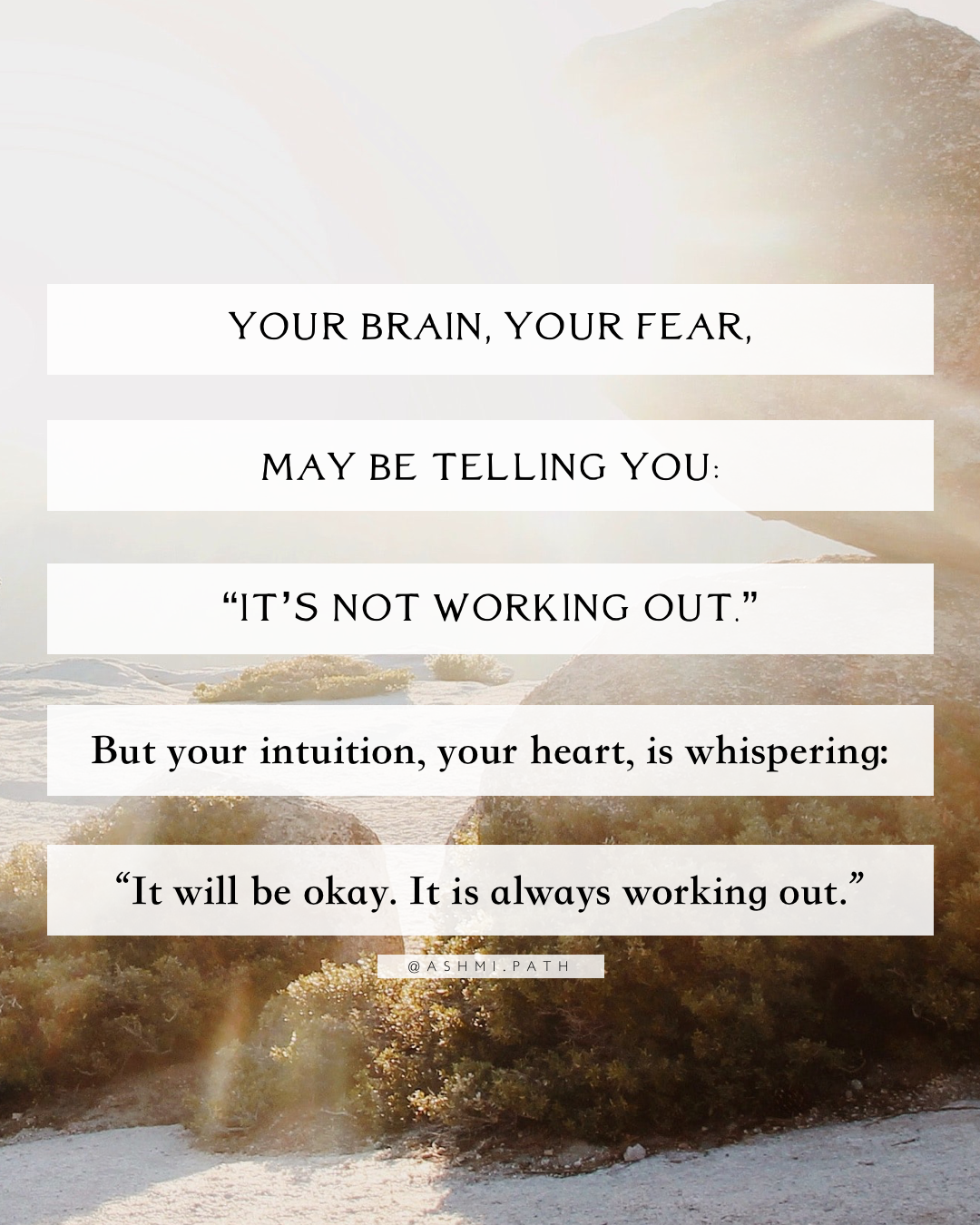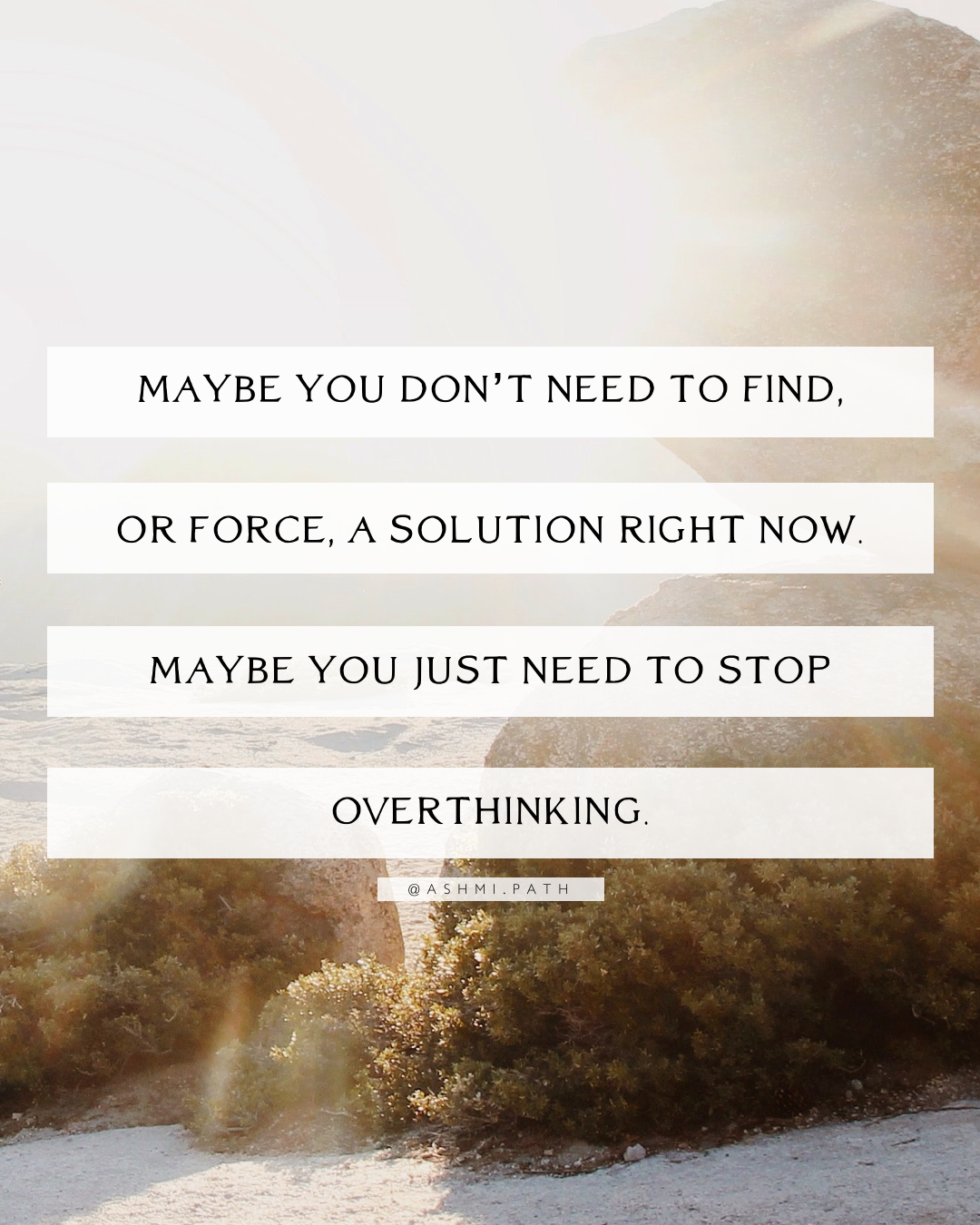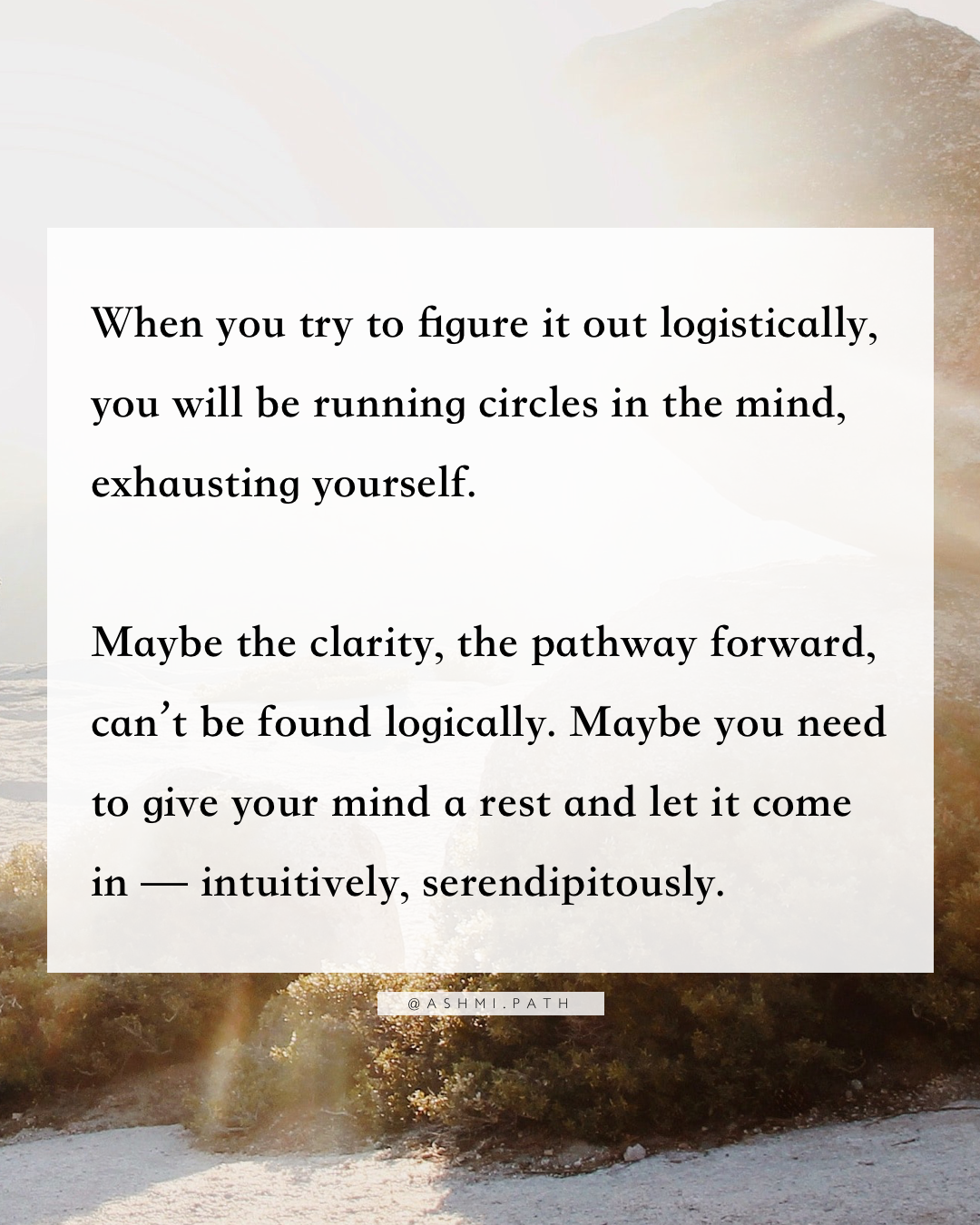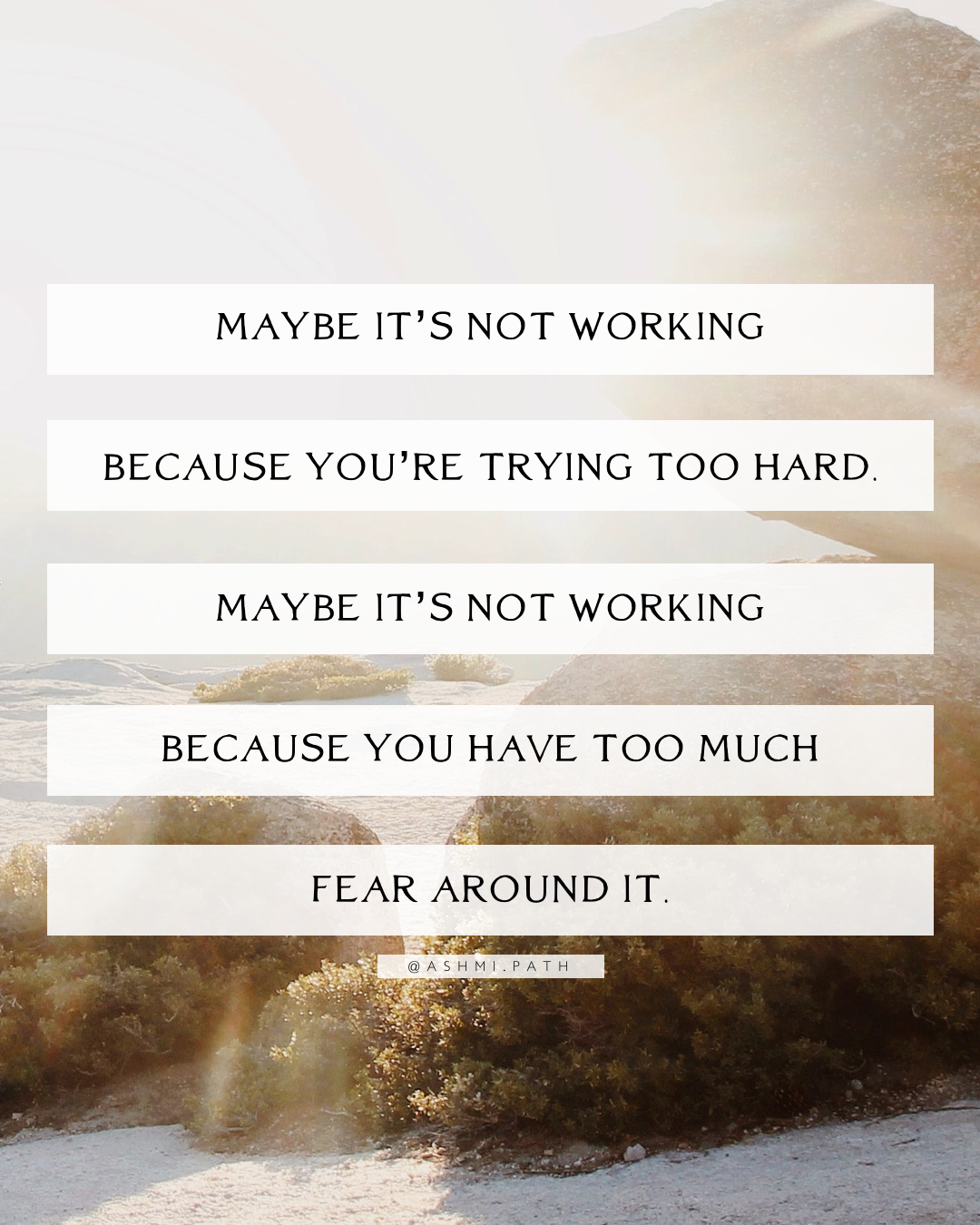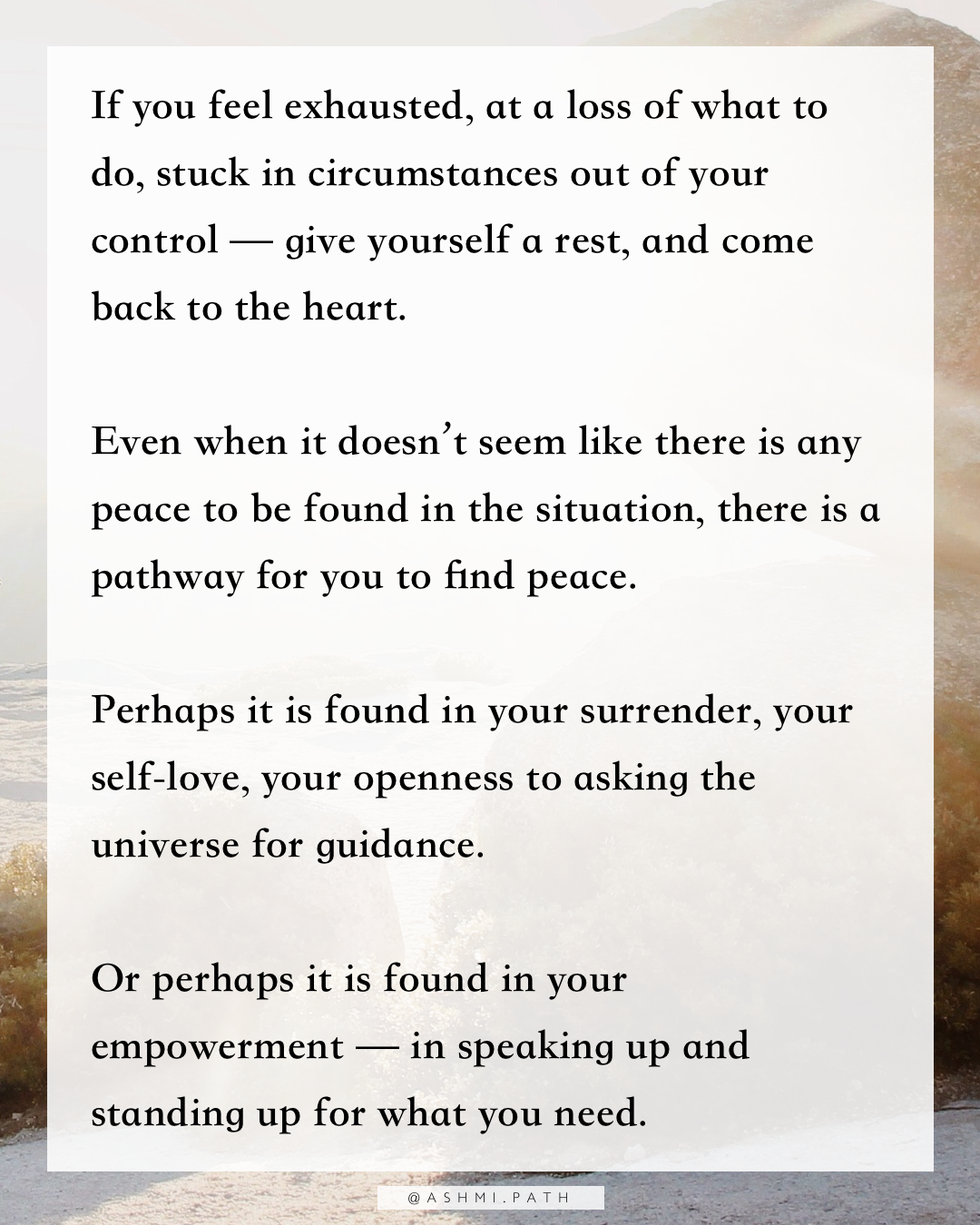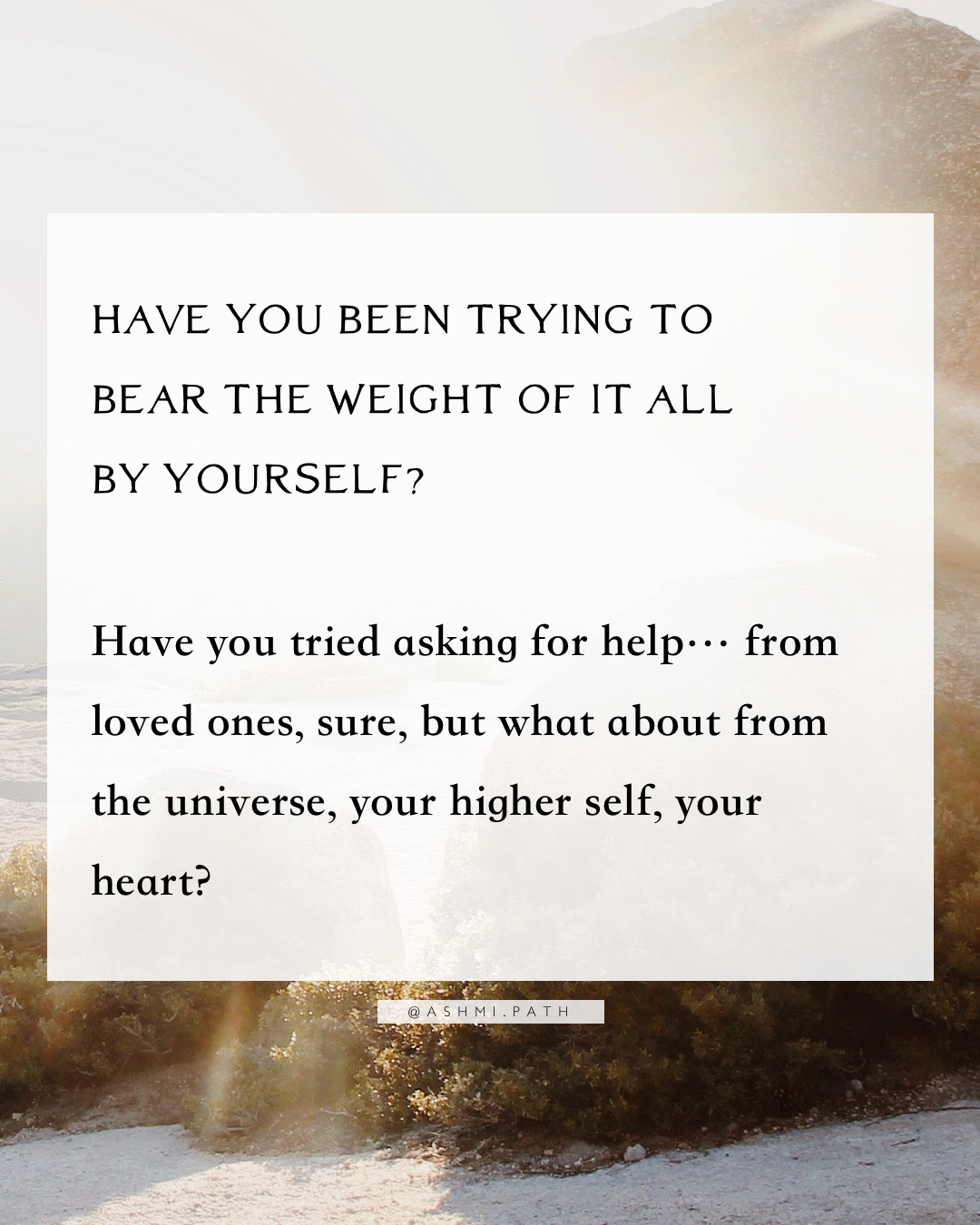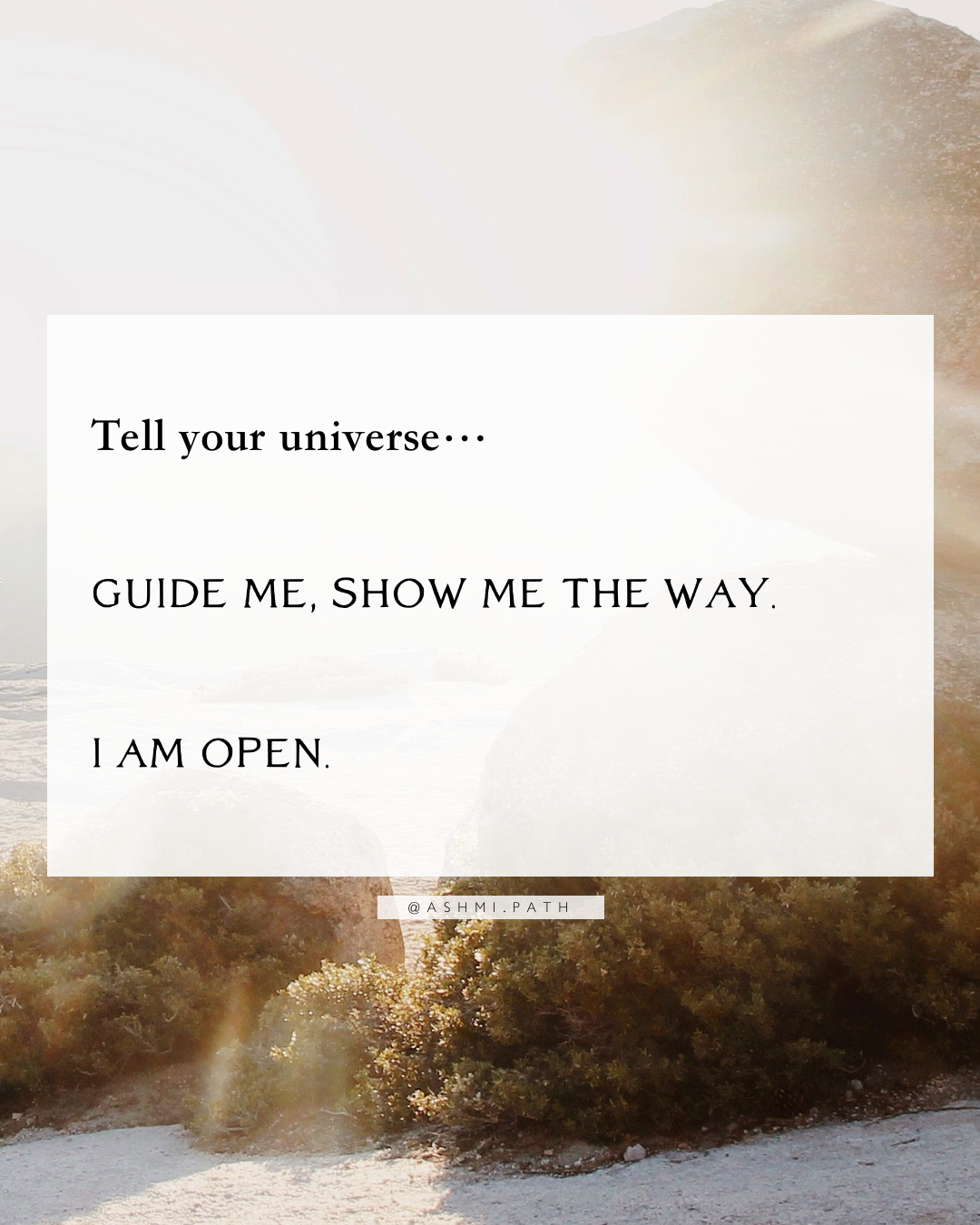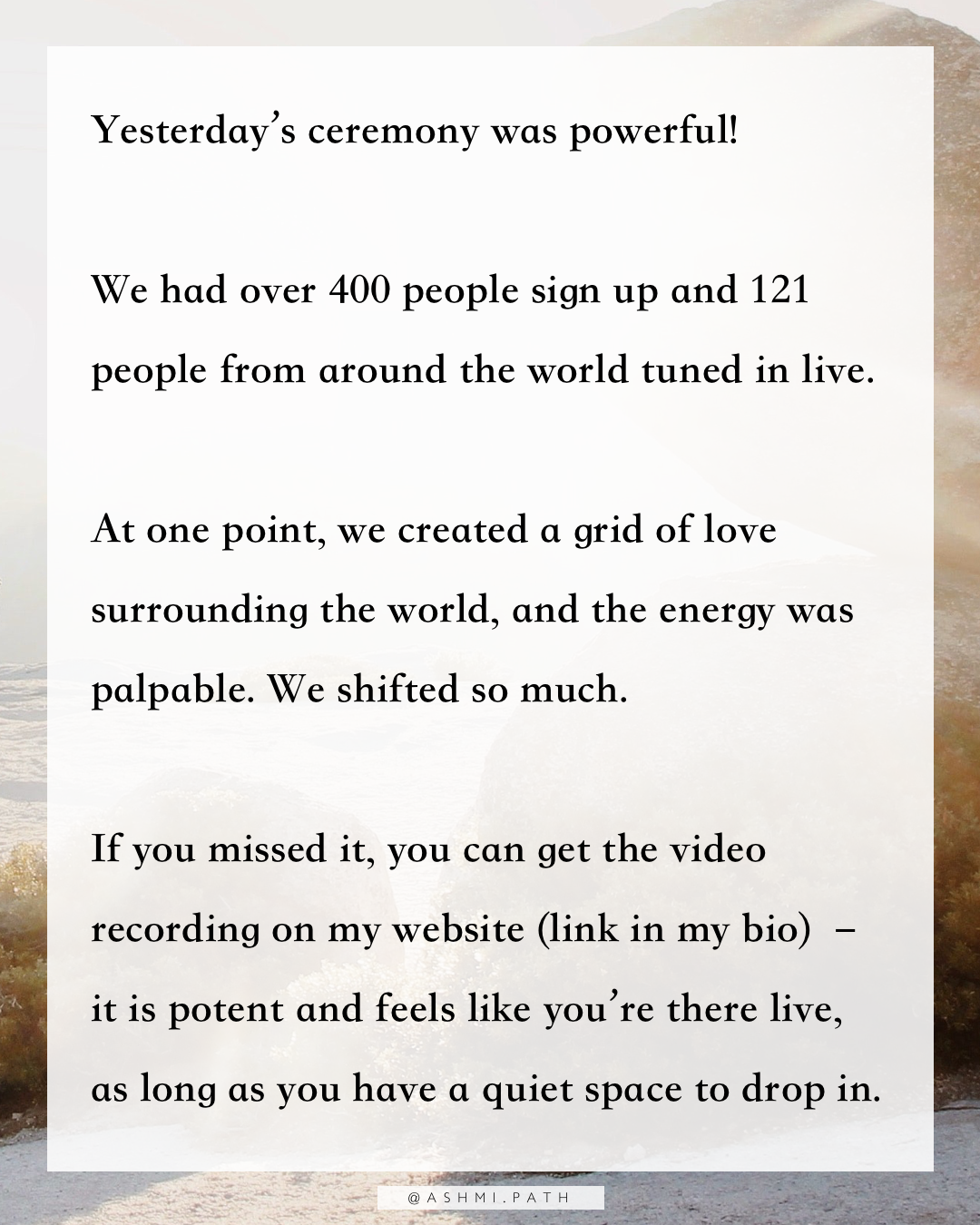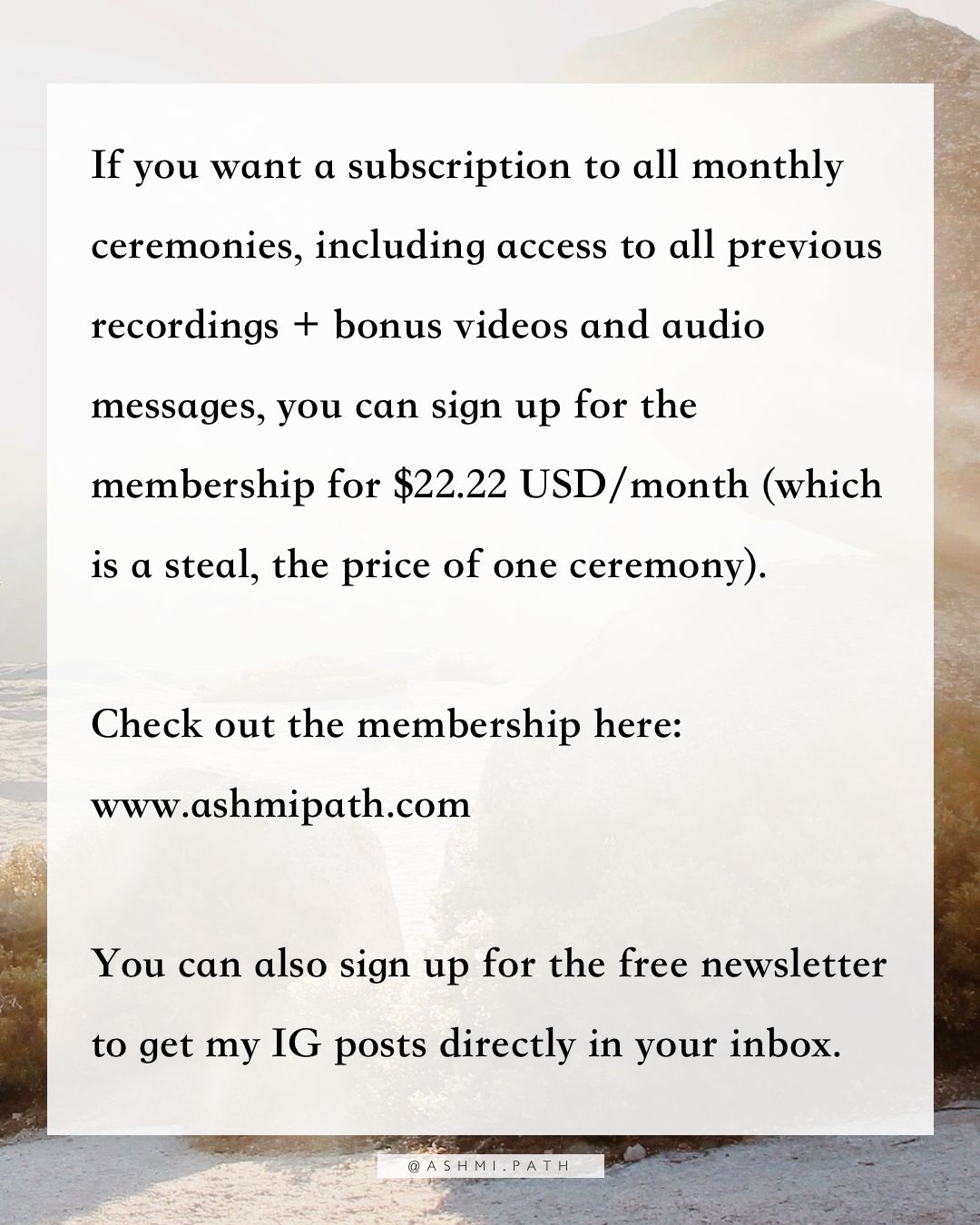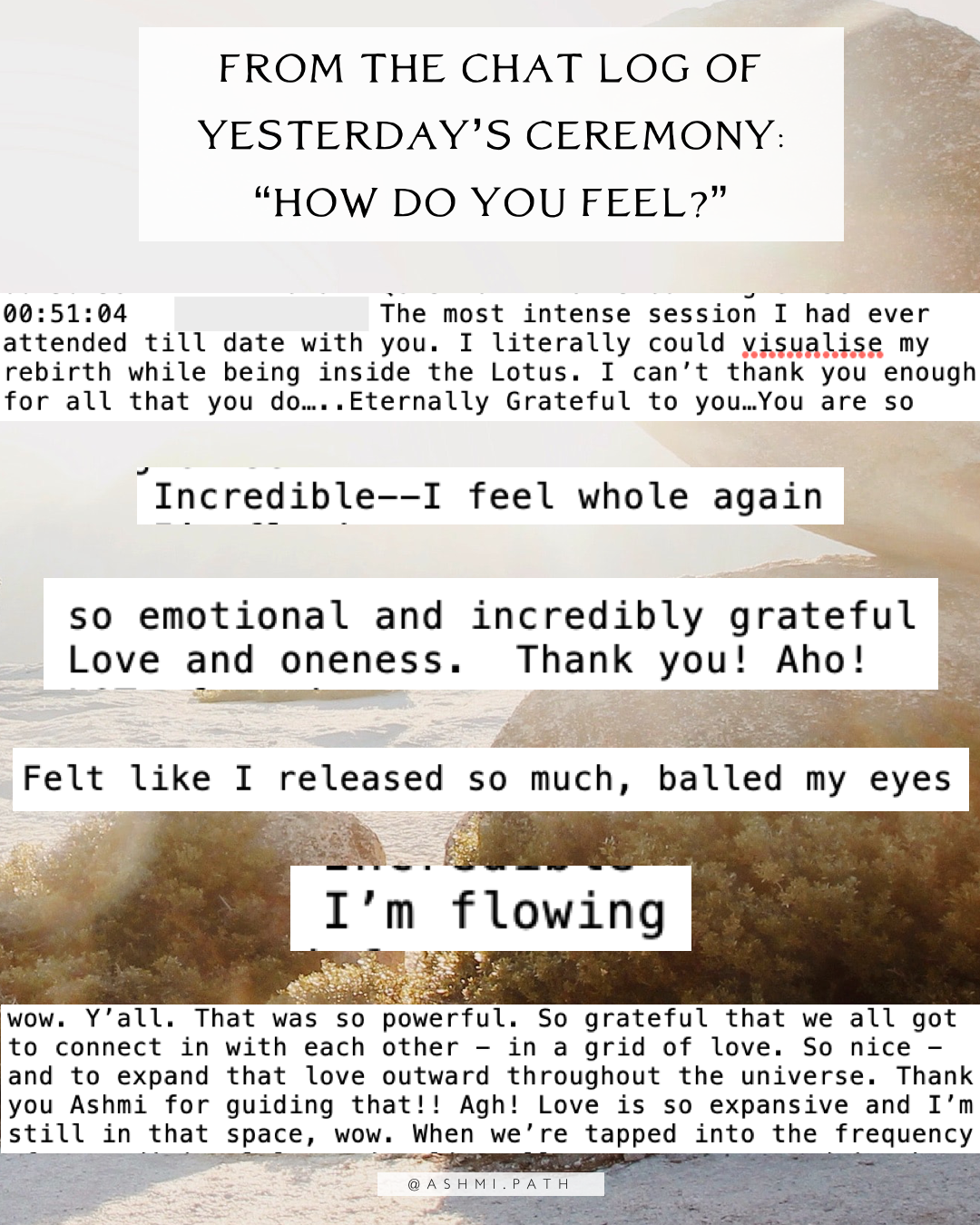 The perspective shift that finally gives you the relief you have been seeking...
YOUR BRAIN, YOUR FEAR, MAY BE TELLING YOU: "IT'S NOT WORKING OUT."
But your intuition, your heart, is whispering: "It will be okay. It is always working out."
MAYBE YOU DON'T NEED TO FIND, OR FORCE, A SOLUTION RIGHT NOW.
MAYBE YOU JUST NEED TO STOP OVERTHINKING.
When you try to figure it out logistically, you will be running circles in the mind, exhausting yourself.
Maybe the clarity, the pathway forward, can't be found logically. Maybe you need to give your mind a rest and let it come in — intuitively, serendipitously.
MAYBE IT'S NOT WORKING BECAUSE YOU'RE TRYING TOO HARD.
MAYBE IT'S NOT WORKING BECAUSE YOU HAVE TOO MUCH FEAR AROUND IT.
If you feel exhausted, at a loss of what to do, stuck in circumstances out of your control — give yourself a rest, and come back to the heart.
Even when it doesn't seem like there is any peace to be found in the situation, there is a pathway for you to find peace.
Perhaps it is found in your surrender, your self-love, your openness to asking the universe for guidance.
Or perhaps it is found in your empowerment — in speaking up and standing up for what you need.
HAVE YOU BEEN TRYING TO BEAR THE WEIGHT OF IT ALL BY YOURSELF?
Have you tried asking for help… from loved ones, sure, but what about from the universe, your higher self, your heart?
Tell your universe…
GUIDE ME, SHOW ME THE WAY.
I AM OPEN.
~~~
Yesterday's ceremony was powerful!
We had over 400 people sign up and 121 people from around the world tuned in live.
At one point, we created a grid of love surrounding the world, and the energy was palpable. We shifted so much.
If you missed it, you can get the video recording on my website (link in my bio) – it is potent and feels like you're there live, as long as you have a quiet space to drop in.
Written with love,
Ashmi